Axios D.C.
January 29, 2022
Good Saturday morning!
🏘️ Knock knock! We were just in the neighborhood, and decided to stop by with a special send dedicated to the DMV's real estate market.
🥶 Today's weather: This forecast is better suited for virtual home tours opposed to in person. We're in for a cloudy day with a high of 27.
Today's newsletter is 893 words — a 3.5-minute read.
1 big thing: 👀 4 real estate trends to watch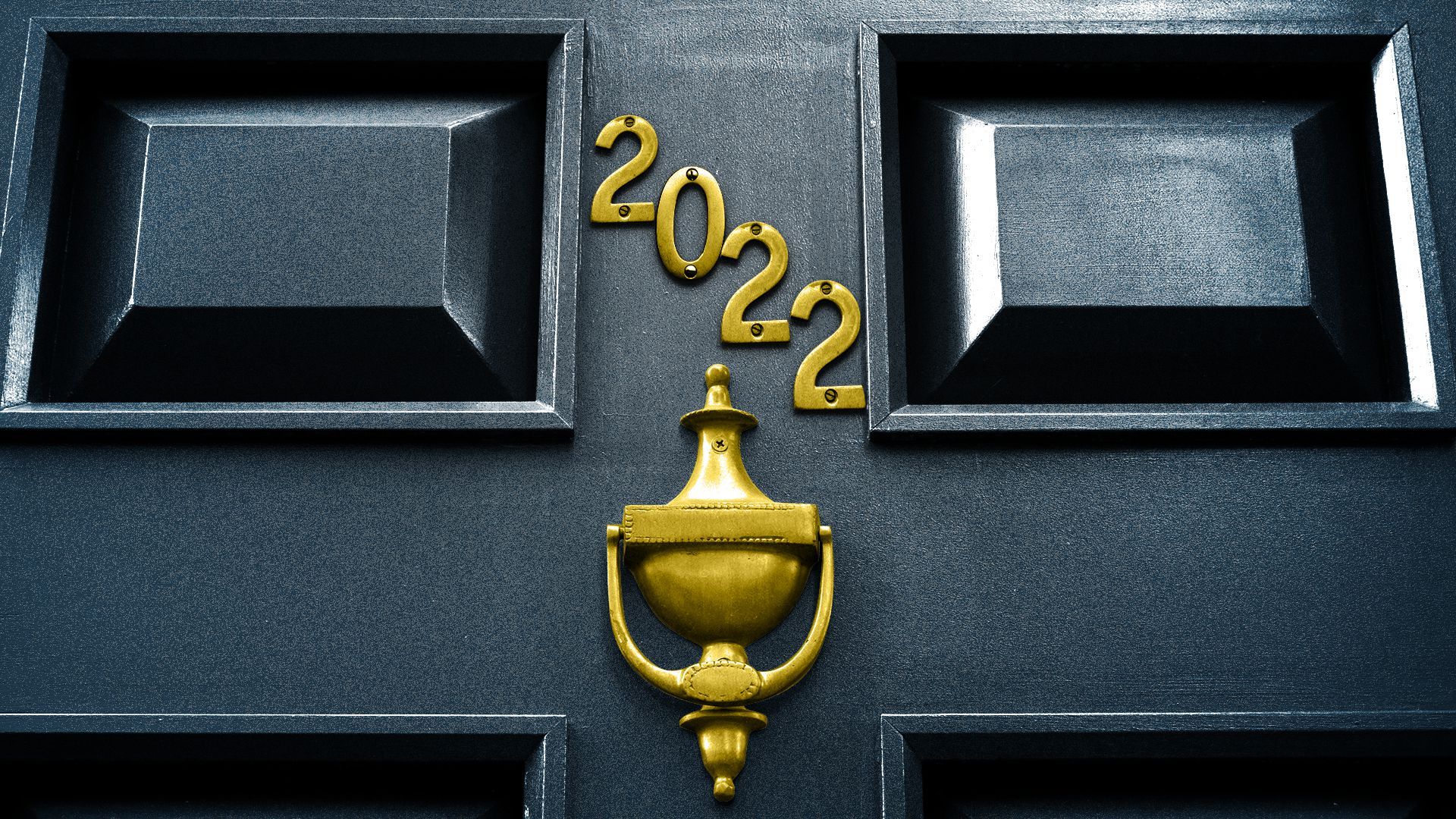 ​​👋🏾 Paige here! It feels like I've written this sentence quite a few times in the last six months, but it's still true: Demand is high and supply is low in D.C.'s real estate market, and as a result, competition and prices are up too. 
The big picture: So far D.C.'s 2022 real estate market has picked up right where 2021's market left off — sellers are still in control. 
Here are the real estate trends we're watching:
The return to downtown
Once again, the pandemic will help shape this year's real estate outcomes. The spread of COVID-19 had pushed people to the suburbs, causing downtown condos and businesses to suffer. 
What's happening: A return to downtown started slowly in 2021 and could continue in 2022.
"I expect to see a move back towards downtown as people are pushed back into their offices," real estate agent Cameron Shosh tells Axios.
Yes, but: Size matters. Real estate agent Christine Walker says clients returning to downtown want space and city living. As a result, studio and one-bedroom condos aren't selling well. 
Rising interest rates
Many 2020 and 2021 buyers jump-started their home buying journeys to take advantage of historically low interest rates.
Rates are expected to rise, pushing buyers to prioritize finding a home earlier this year.
Be smart: Shosh says every half-percent interest rate increase impacts buying power by 5%.
"When you look at our average price points, that can be a big deal," he says. "So I think It's definitely motivating buyers to get out there right away."
Let us know: Are you in the process of buying or selling a home? Reply to this email to share your experience with navigating our pandemic market.
2. 💵 The District's top sellers
We've got our eye on these five real estate hot spots, which grossed the highest number of sales in 2021. 
Zoom in: "Capitol Hill is always consistently sought after," says Walker. She tells Axios that the  neighborhood attracts families. 
While Shaw's popularity is largely driven by younger buyers, she says. The heavily gentrified area also has a variety of  housing types.
Petworth, near the 16th St. Heights/Crestwood area, is also a top seller in D.C., "because of what your dollar will get you and still have the proximity to downtown and many other neighborhoods," Shosh tells Axios.
Also of note: The number of home sales in the D.C. metro area was up 12% in 2021 compared with 2020, according to the Greater Capital Area Association of Realtors.
Shaw experienced the largest sales volume increase, with closings up 25% in 2021 from 2020.
Sales in the 6th St. Heights/Crestwood area were down 1.4%.
3. 👋 Meet your new neighbors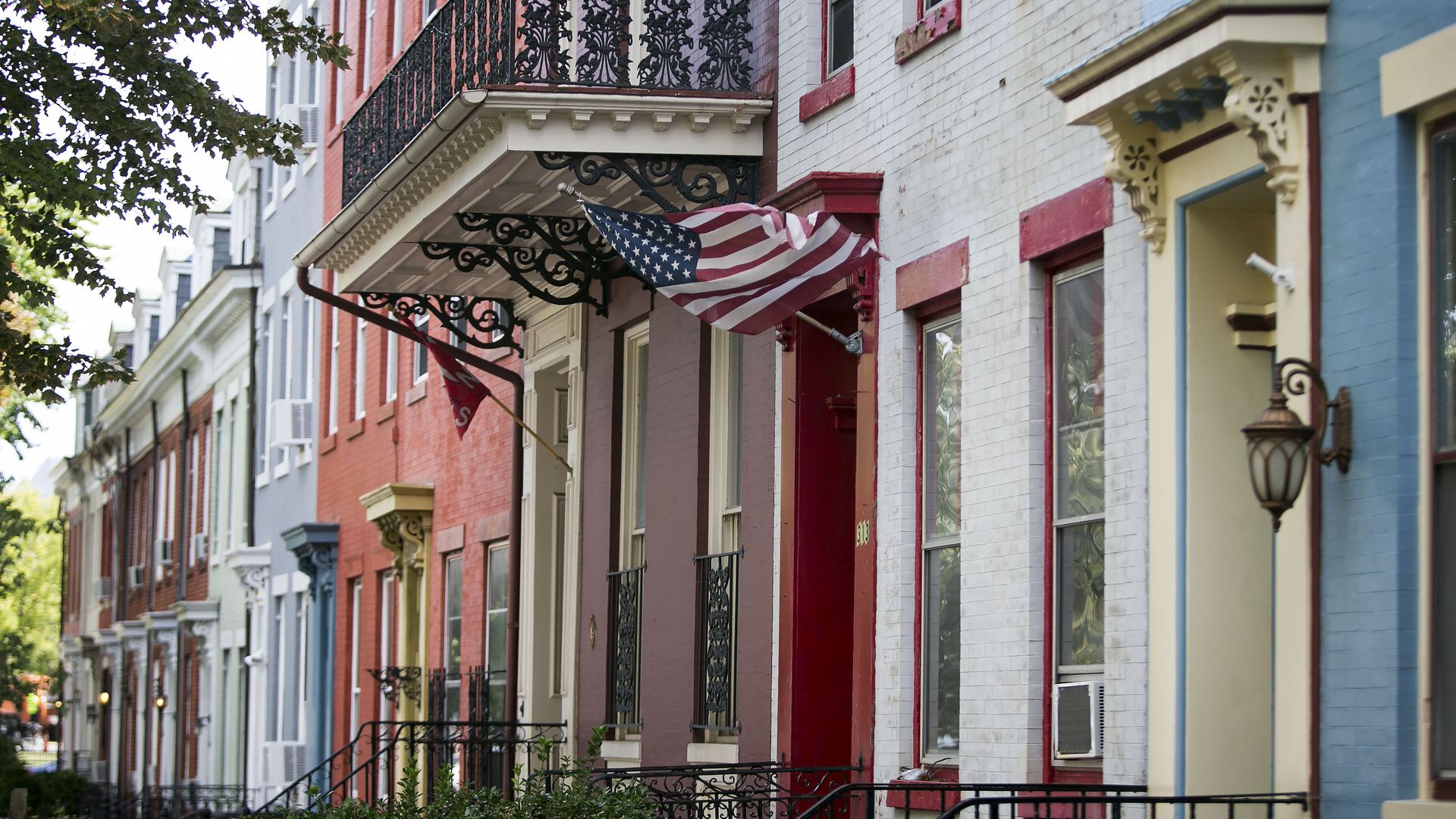 Not all of D.C.'s real estate action is fueled by locals. 
What's happening: Transplants are looking in D.C. for lower costs compared with other major cities, walkability, and a vibrant food and drink (and brunch) scene, Walker says.
Realtor.com looked at search traffic in Q4 2021 to determine who from outside D.C. is searching for a home in the metro area. 
Here are the top three cities transplants are coming from, according to data shared with Axios:
Baltimore
New York-Newark, N.Y/N.J
Philadelphia
What's happening: Walker says she's seen a significant increase in out-of-town clients over the last year.
She often works with New Yorkers who she's found to be flexible buyers because they're already used to small spaces and high prices, but they're often open to living in the suburbs too.
She's also noticed an uptick in West Coast residents moving to D.C.
4. 📲 Our social market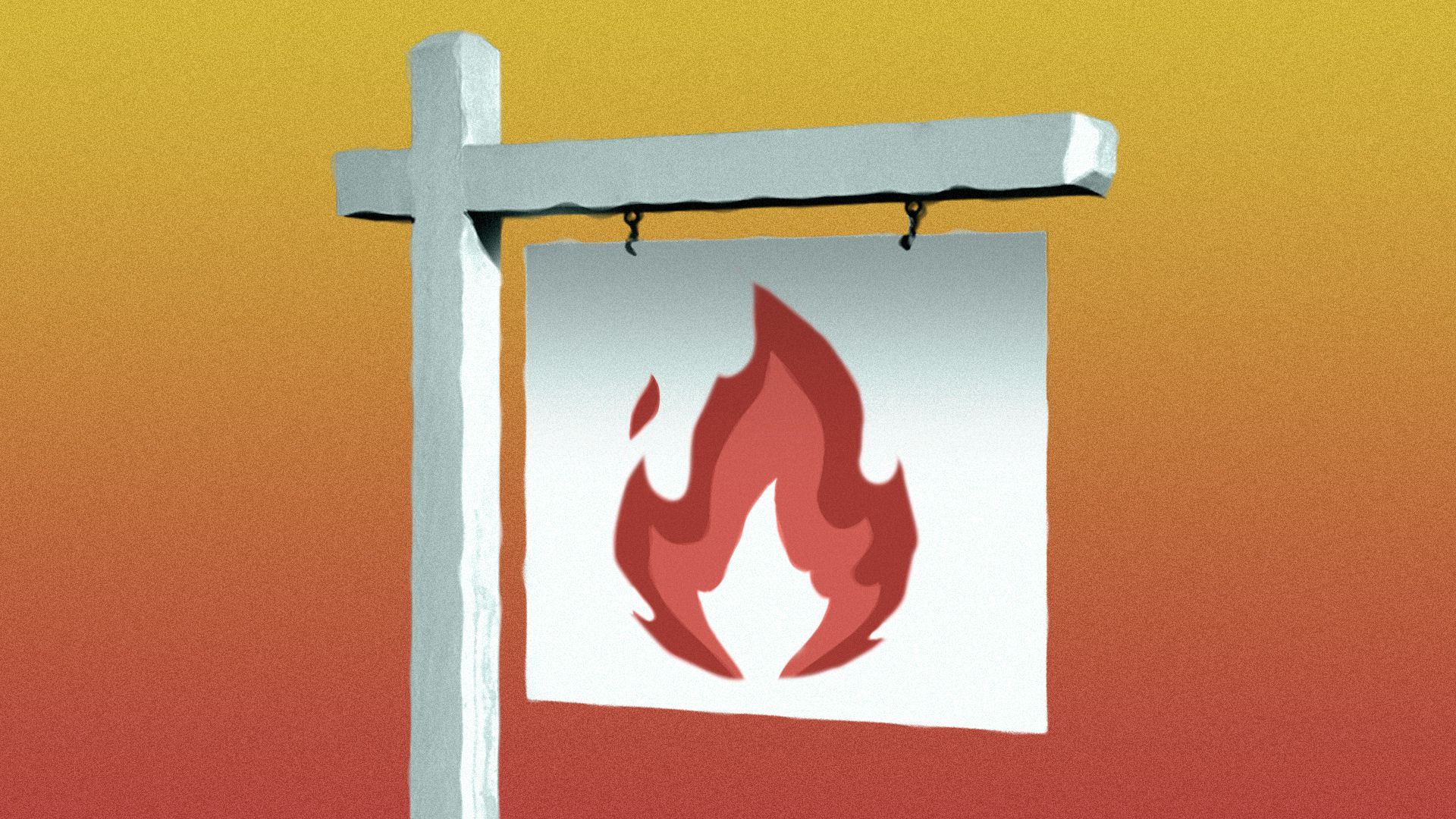 For some of us social media (and Zillow) serves as an HGTV equivalent.
Realtors and real estate enthusiasts who've tapped into the realm of social media home tours are creating content that highlights luxury mansions and tiny homes alike.
Here are a few of our favorite social media real estate accounts.
Maxwell Rabin: He gives great TikTok tours of D.C. homes on the market, and he'll often share fun historical facts about the listings. His "Keep or No" videos, which show houses that may be torn down, are among our favorites (FWIW, our answer is always keep).
Bonus: He also co-hosts "Keyed In," a podcast about navigating the District's market. 
LeaseInDC: Ease Property Services' TikTok account shows high-end listings for rent all around the District. The account provides a great service for viewers who are looking to lease.
Dan Wheeler: The real estate agent gives expert tips for buying and selling homes. His advice is especially helpful for first-time and young buyers. Wheeler also shares tips and tricks on renting properties to make additional income.
Steven Dennis: The #FridayNightZillow guy covers the Senate for Bloomberg by day. But every Friday he takes us through an entertaining batch of wild Zillow listings, like this New York mansion that the reporter describes as "*literally* built for the Second Coming of Jesus Christ."
5. 💬 1 quote to go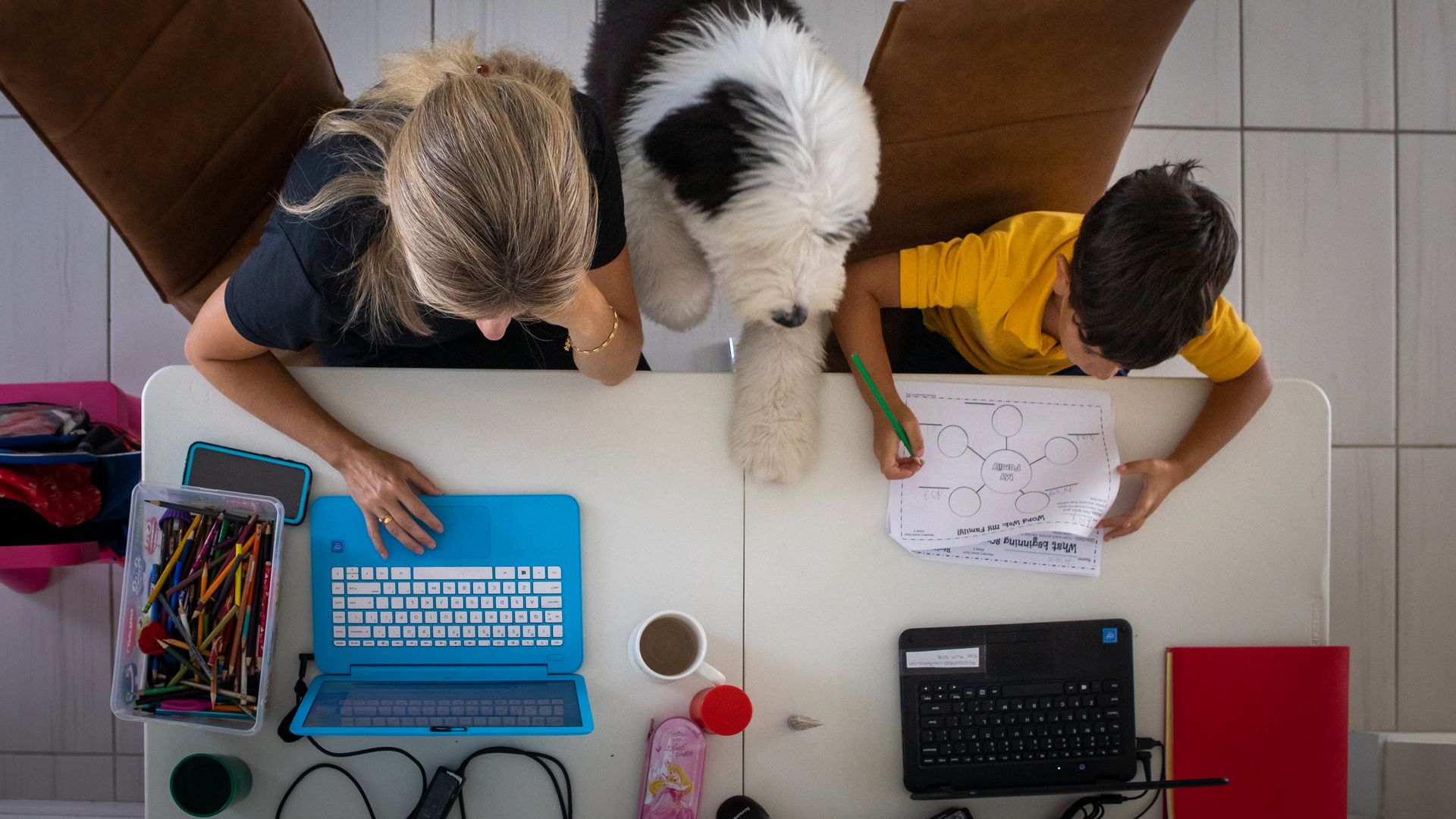 "With this pandemic a lot of things have changed. I don't believe that we want the same things anymore, and this actually will affect our real estate. Quality of life and what you define as your American dream has just changed. So I do believe that we are going to have to be really creative about showing the space as a real home … not just a place with a bed."
— Real estate agent Christine Walker on COVID changing our relationships with our homes.
Love this newsletter? Show your support by becoming a founding Axios D.C. member today.