Axios D.C.
October 05, 2021
Happy Tuesday!
☁️Today's weather: The humidity continues, with a high of 81 degrees and a chance of showers.
Situational awareness: Following Cuneyt's story yesterday, Ward 8 council member Trayon White told a Washington Post reporter that he is fully vaccinated against COVID-19, but "doesn't support the government mandating what people should put in their bodies."
Today's newsletter is 903 words — a 3.5-minute read.
1 big thing: Encampment clearing paused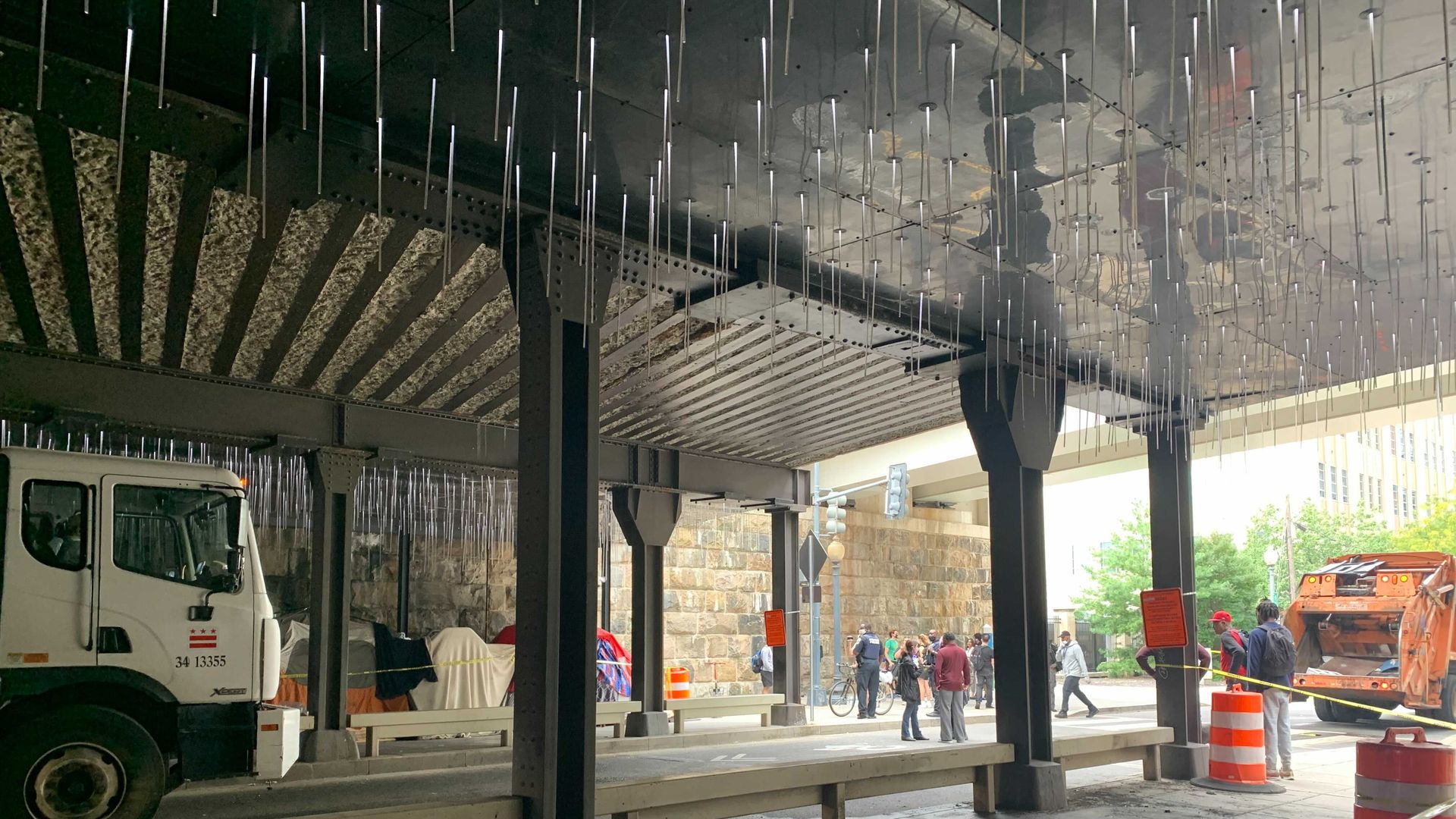 A homeless encampment clearing was paused and the chair of the D.C. Council's committee that oversees housing is asking for a pilot program to be re-evaluated after an unhoused resident was taken for medical care when a bulldozer used by the city lifted him while he was still in a tent.
Ward 1 council member Brianne Nadeau after the incident says she is concerned about the future of a pilot program that will connect some unhoused residents to housing and permanently clear four encampments after the incident.
Nadeau wrote on Twitter last night that she expressed her concerns directly to Deputy Mayor for Health and Human Services Wayne Turnage and asked him to "immediately revisit the protocols for the pilot."
Turnage said in a statement that "multiple checks" had been done prior to the man being lifted by the bulldozer.
Turnage added that the resident had "no visible injuries" but received additional medical attention.
Why it matters: City officials have launched a pilot program aimed at clearing homeless encampments and placing unsheltered residents in housing, but some of those residents say they're still waiting to move in or haven't received any information at all.
Driving the news: Two encampment clearings, on L and M Street NE, were underway Monday when a bulldozer picked up a tent someone was still occupying on L Street.
A video by WTOP's Mike Murillo shows people rushing over to a tent in front of a bulldozer and pulling someone out from it.
Witnesses tell Axios that the man, who was conscious, was taken away via ambulance.
City workers left L Street after the incident and the clearing was paused.
Meanwhile, several tents at the M Street encampments were taped off and left by city workers after residents refused to leave.
M Street encampment resident Leon Willie, 46, is one of them. He told Axios that he's lived in the encampment for 14 years and is waiting for an apartment inspection before he moves into housing through the program.
Another unsheltered L Street resident who goes by Mama J, tells Axios that while she wants housing, she doesn't feel comfortable accepting housing offered by the city.
Her tent, she says, is "my bathroom, my change clothing room, my wash-up rooms, and it's my storage," but she also says she's dealt with rats in her space.
Read the full story and Chelsea's past reporting on D.C.'s homelessness crisis.
2. 🚆 Transit for all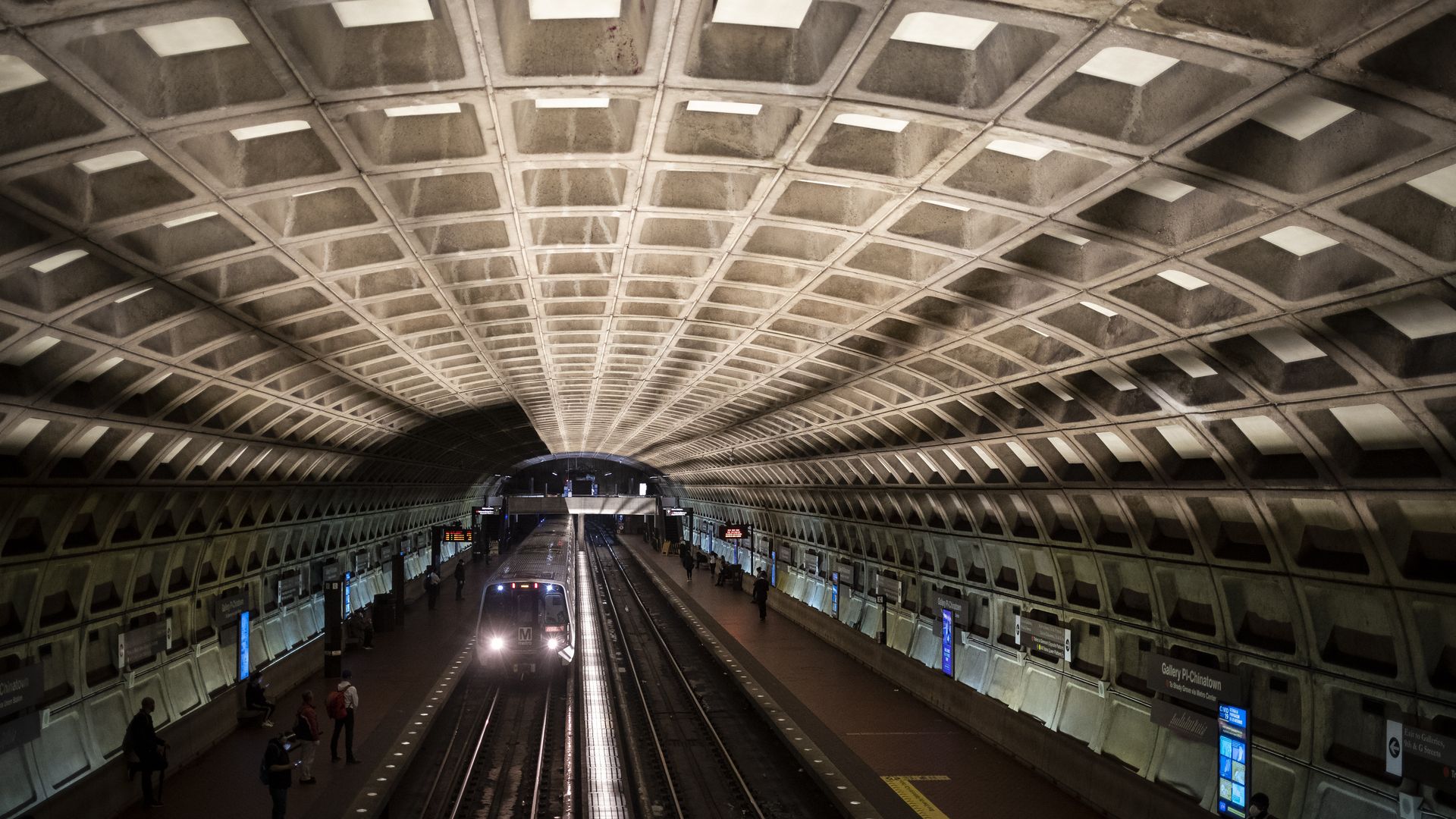 The push for free transit for D.C. residents is back.
Council members will again consider a proposal that would give city residents $100 a month on their SmarTrip cards to use on buses and trains across the region.
Why it matters: The bill was first introduced in March 2020 as part of a nationwide trend of cities pushing for free transit.
But the proposal, which was then estimated to cost between $54 million and $151 million annually, did not advance after the pandemic derailed the District's budget and public transit.
Now, the idea is also being pitched as a way to aid in the recovery of the battered Metro system. Daily rail ridership is down nearly 80% from 2019, according to Metro's data.
What they're saying: Council member Charles Allen, who re-introduced the bill yesterday, says the legislation would create a $10 million bus service fund for the city's Department of Transportation to establish new routes and speed-up service.
"No matter how you slice it, an extra $100 a month saved on transportation would help a lot of DC residents and it would be a great boost to our WMATA system at a time when it needs to recover," Allen said in a statement.
The program would be funded through excess revenue the city frequently generates.
Just last week, the city revised up its revenue estimates by $1.1 billion over the next four fiscal years, a sign of a recovering economy.
What's next: Nine other council members signed the bill as co-introducers, meaning it theoretically has enough support to pass the council — but it will go through public hearings first.
3. 🍔 Post Pub plans return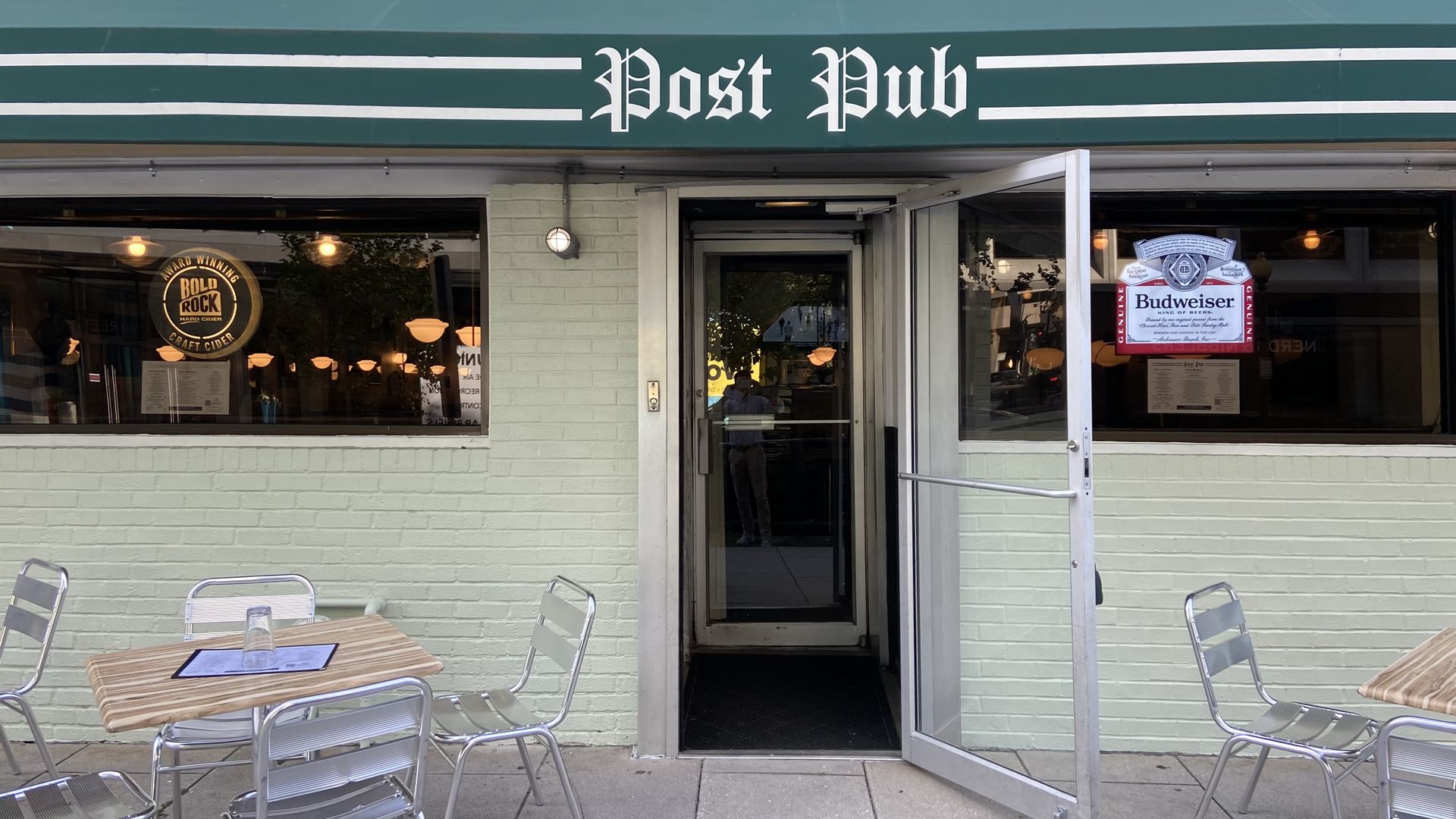 A rare downtown dive bar, Post Pub, is set to reopen in the coming weeks after closing in June 2020.
The iconic pub, named after the Washington Post, is ironing out final preparations, and longtime owner Bob Beaulieu is returning, Paul Strauss told Axios' Cuneyt Dil. Strauss is a shadow senator for D.C. and an attorney helping to plan the bar's revival.
Why it matters: Post Pub is a throwback in a downtown scene now better known for small plates and craft cocktails.
Before closing in the middle of the pandemic, Post Pub was open for 43 years, serving up journalists and, long ago, the Post's printing press workers.
Its updated menu honors the Washington Post, which was previously headquartered around the corner on 15th and L Street NW.
You can order a "Tom Hamburger," named after a Post investigative reporter, or get a plant-based burger named after legendary Post editor Ben Bradlee.
4. Around the beltway: A VP about town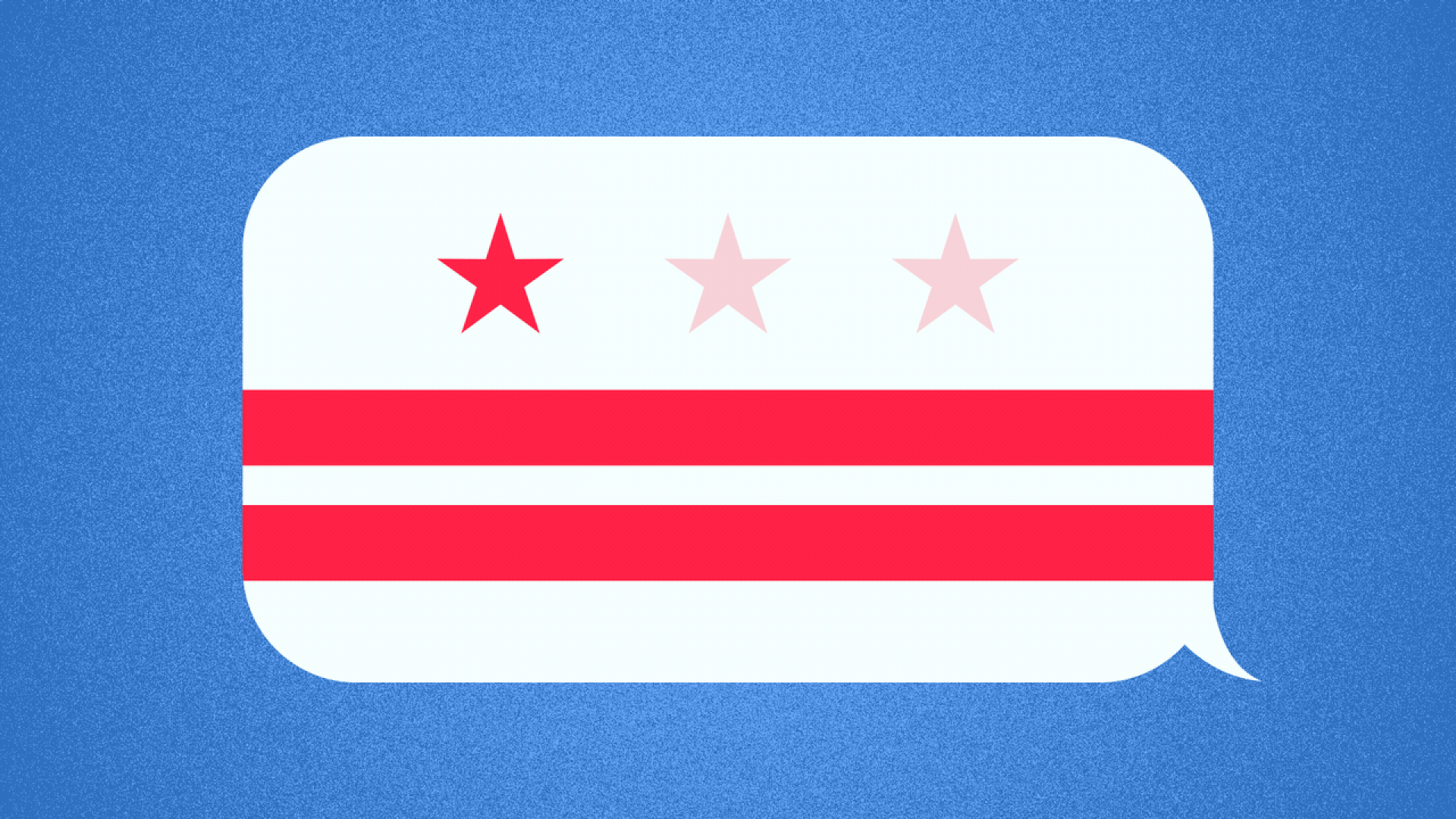 💰 When Compass Coffee eliminated tips last March, workers say they took home less money, DCist reported.
Compass Coffee management said the decrease was because customers didn't want to tip, and that they raised hourly wages to $15/hour to counteract the loss.
☕ Vice President Kamala Harris visited Colada Shop yesterday.
Co-owner Daniella Senior was among Latina small business leaders who met at the White House last week to talk about the infrastructure plan, Washingtonian magazine reported.
🏋️ Local gym owners made another pitch yesterday to city leaders to allow them to ditch masks in favor of vaccination.
CEOs of Solidcore, Barry's Bootcamp, and Balance Gym, among others, have asked the mayor to allow them to require patrons to be fully vaccinated instead of wearing masks indoors, NBC 4 reported.
Cuneyt is walking downtown for stories about the pandemic's longstanding impact. Thoughts? Get in touch at [email protected].
Chelsea wants to drink this.
Tell your friends about us! They can sign up here.