April 22, 2022
TGIF!
☀️ Today's weather: Sunny and a high of 75. Go outside and see some azaleas.
📍 Situational awareness: In D.C., mask home rules apply: Despite what individual company policies may be, you still need to mask up in taxis, Ubers, Lyfts, and other ride-hailing services, city regulators said yesterday.
Today's newsletter is 877 words — a 3-minute read.
1 big thing: Homelessness drops again
Homelessness in D.C. dropped 13.7% from 2021 to 2022, Mayor Bowser announced yesterday. This is the sixth consecutive year that homelessness decreased, but a smaller decline than the 19.9% drop from 2020 to 2021.
Why it matters: The numbers, which come from the point-in-time count, an annual tally of people sleeping on the streets on a single night in January, help inform homelessness policy.
Between the lines: Bowser's administration has made ending homelessness a priority, but the pandemic has derailed some of those plans.
While the city has made significant progress in reducing family homelessness over the past five years, it's had a harder time helping individuals find homes.
A pilot program to close encampments and house people with one-year leases that began last year has been met with both praise and criticism.
By the numbers: This year's count found 4,410 people were homeless, compared to 5,111 in January 2021.
Family homelessness dropped 14%.
Individual homelessness, which saw only a 1.9% decline from 2020 to 2021, dropped 12%.
Chronic homelessness — when a person with a disability has been homeless for more than a year — dropped 26% for families and 22% for single adults.
Yes, but: Significant disparities persist. In 2021, 86% of people experiencing homelessness were Black and the median age was 52.
The Community Partnership for the Prevention of Homelessness, which administers the count, attributed some of last year's progress to federal pandemic-related action.
What they're saying: D.C. Department of Human Services director Laura Zeilinger tells Axios that pandemic programs did play a role, but said D.C. was "trending in the right direction long before the pandemic was even something we could imagine."
Overall, the city has reduced homelessness by 47% since 2016.
What's next: The mayor's 2023 budget would invest $31 million to add 500 permanent housing units for individuals, 260 for families, and 10 for youth—which Zeilinger says would fully fund the plan to end homelessness. That plan has never been fully funded.
2. 📑 Supersizing city government
D.C. council member and mayoral candidate Robert White yesterday said that if elected to lead the District, he'd go on a massive hiring spree to counter crime, investing $1.5 billion in new climate-related jobs.
Why it matters: White envisions hiring 10,000 people to install solar panels, plant trees, and work on other clean-energy initiatives. The idea to supersize city government with new jobs as a crime-fighting strategy is in contrast to Mayor Bowser's commitment to expanding the police force.
What they're saying: "This monumental program will drive down violence by giving people a real alternative to crime while addressing one of the most pressing issues of our time: climate change," White said.
White's reasoning for the uptick in violence: "The streets are offering a better opportunity than our government," he said at a press conference.
The other side: Bowser, who faces White (and others) in the June primary, has proposed a $19.5 billion budget that would bring the police force to 4,000 officers over the next nine years.
3. 🕯️ Saying goodbye to Madam Secretary
Madeleine Albright's funeral will be held at the National Cathedral next Wednesday, and President Biden will deliver the eulogy.
Bill and Hillary Clinton will also speak during the service, as will Albright's three daughters.
Chris Botti, Judy Collins, and Herbie Hancock will perform.
Albright had strong ties to the cathedral and was a member of its governing body.
Secretary Albright was "a dear friend of this cathedral," said The Very Rev. Randolph Marshall Hollerith.
📍 Situational awareness: The funeral is at 11am. Organizers declined to answer questions about how many people are expected.
You may be wondering: Can the public attend? No. The memorial is invite-only. You need a special ticket to get in. But the event will be livestreamed by the cathedral.
Fresh job openings around town
4. 🌟 D.C. besties who are each other's 'person'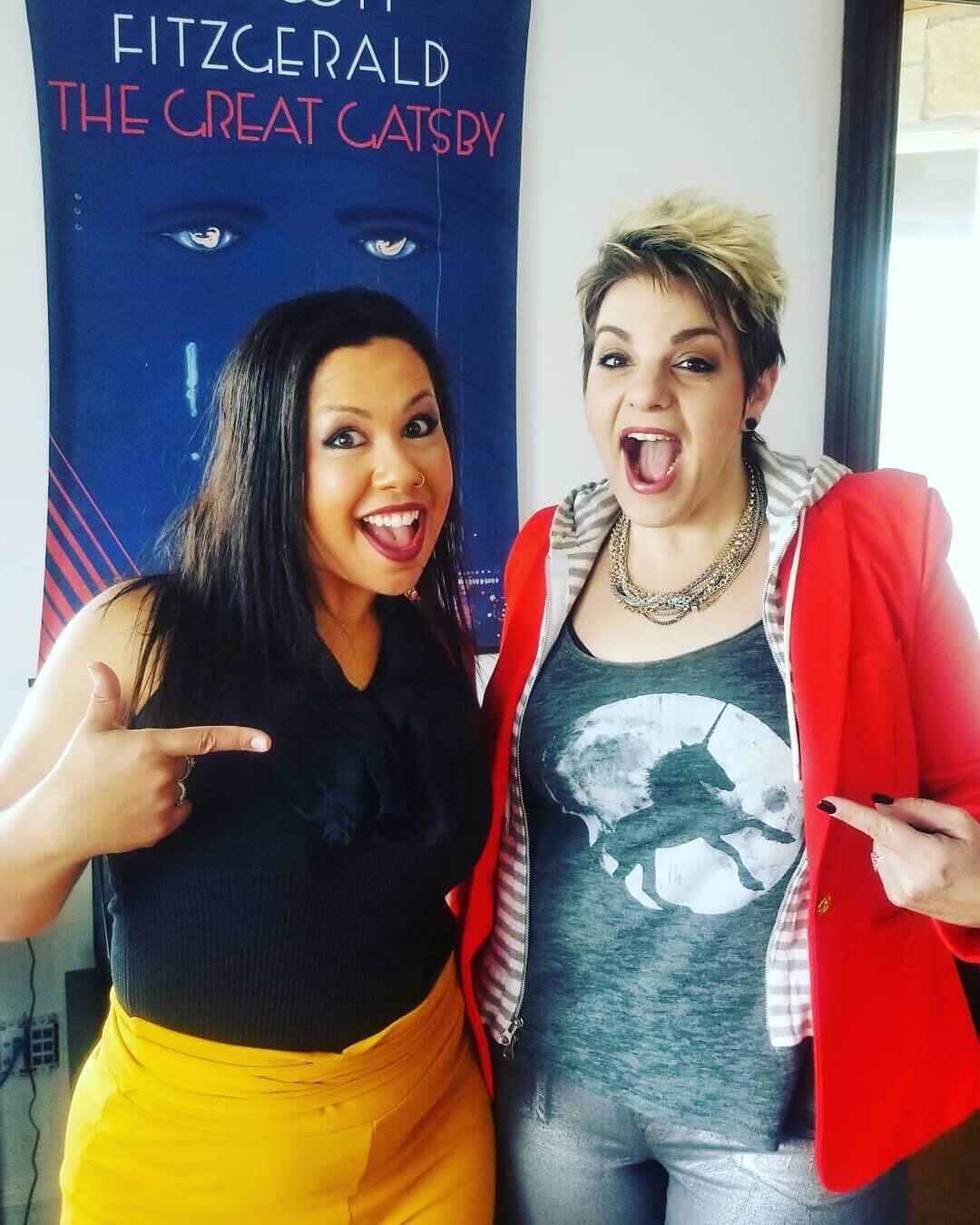 Angela Lauria, 49, used to bring her kids to the Silver Spring Ice Rink each week, and they often stopped at the farmers market where a busker named Emma was a regular.
One day in 2017 while the kids were in a lesson, Angela popped into Starbucks. There was Emma.
"Hey, do you want to come to my castle?" Angela blurted out.
Context: Yes, Angela lives in a castle. A 16,000-square-foot chateau-style manse, perched over the Potomac in McLean. She works in the publishing industry and often hosts writer's retreats at her home.
More context: Emma, who's 33, hails from New Zealand, where she says "everything's lived with love. Everything's about community and connection."
So Emma was a yes when Angela asked if she'd come and perform at her events.
"I sort of approached this as, okay, I don't know you, but … we have souls. Let's talk," Emma says.
Five years later, they've become more than work friends—both say that they knew almost instantly they were each other's "person."
Their bestie advice: Embrace your weirdness, Angela says.
And believe in best intentions, Emma says. "Your people will find you.
Each week we're trying to bring you stories of D.C. besties. Do you and yours want to share how you got close? Email [email protected].
5. 🏡 🏡 🏡 Looky-loos in Georgetown
Heads up Julia Child superfans, the Georgetown House Tour is happening tomorrow for the first time since 2019. And Child's home in the 1950s — fresh off a five-year renovation — is opening its doors.
Of the eight properties featured, two are the homes of interior designers Sara Swabb and Skip Sroka (Hello, design inspo!).
Swabb's home has garden views and borders the Albritton family estate.
Details: The tour is self-guided, from 11am to 5pm. Masks required.
📖 Cuneyt is reading through piled-up New Yorker mags.
🧋Chelsea is drinking bubble tea.
🧘🏾‍♀️ Paige is going to try meditation.