Axios D.C.
May 26, 2022
Happy Thursday!
☁️ Today's weather: A chance of showers and a high of 72.
📍 Situational awareness: The Nationals beat the Los Angeles Dodgers 1-0 last night, snapping a nine-game skid against the team and becoming the first in 2022 to hold them to a shutout.
Today's newsletter is 867 words — a 3-minute read.
1 big thing: 🌀 Stormy weather ahead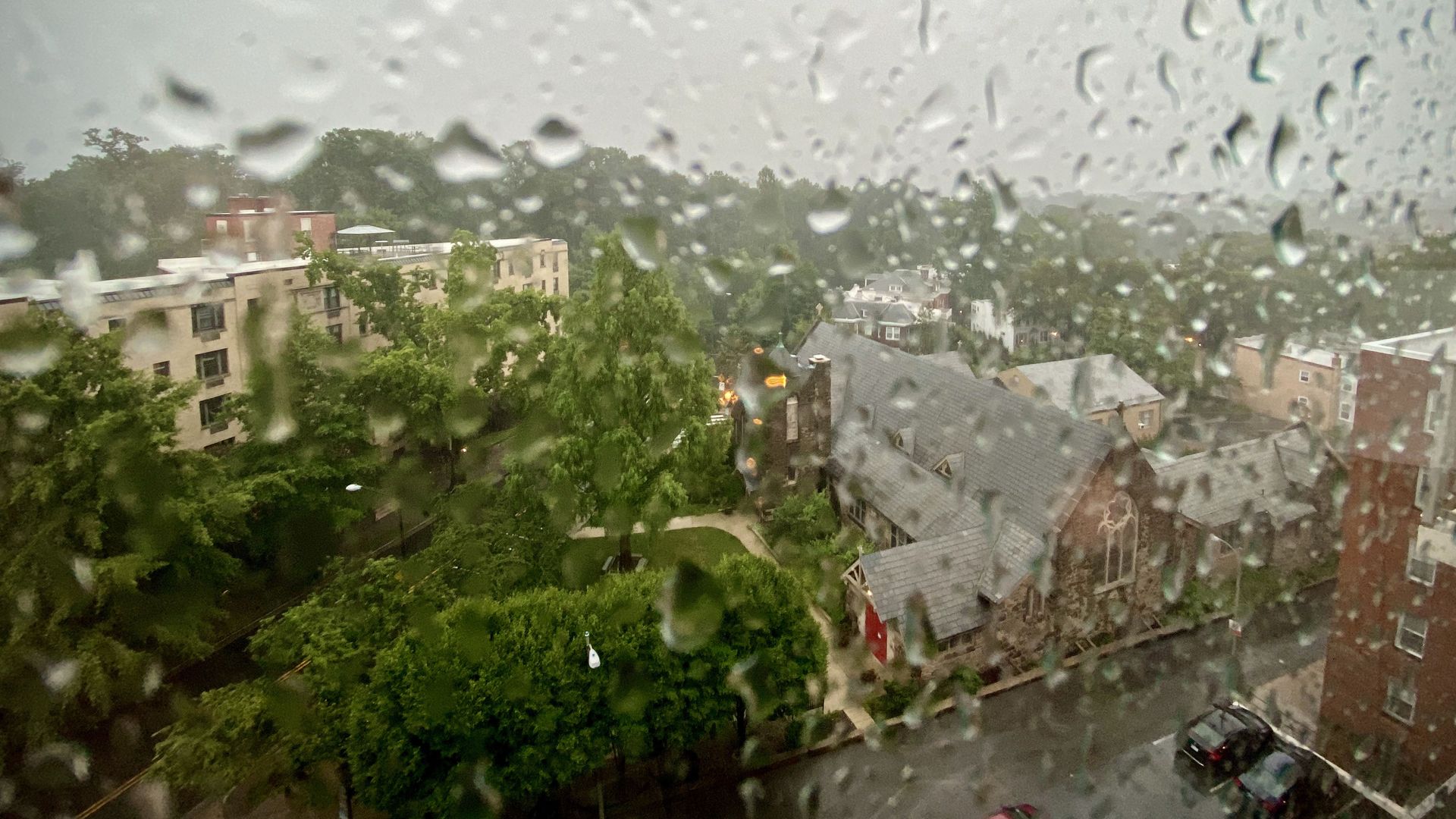 An unusually active Atlantic hurricane season could hammer the East Coast this year. That's not great news for the mid-Atlantic region, which is particularly vulnerable to heavy rains, storm surges, and high winds.
Why it matters: While we don't know if D.C. will be in the direct line of any future storms, we do know they can be destructive.
If the forecast proves accurate, this would be the seventh-straight year of above-average hurricane activity.
The big picture: NOAA is forecasting a 70% chance of 14 to 21 named storms, Axios' Andrew Freedman reports.
Three to six hurricanes will be Category 3 or greater, the agency predicts
Zoom in: The storms could wreak havoc on the coasts and beaches of Delaware, Virginia, and Maryland.
Tropical storm Isaias, which became a hurricane, hit parts of Maryland with very strong winds and hammered D.C. with heavy rains in 2020.
Other notable storms have included Hurricane Hazel (1954), Hurricane Isabel (2003) which caused a total of $5 billion in damages, and Superstorm Sandy (2012), which caused an estimated $70 billion in damages.
💭 Andrew's thought bubble: The D.C. region is vulnerable to a variety of impacts from tropical storms and hurricanes, from torrential rain and storm surge flooding, to high winds if a storm tracks just right.
The most at-risk areas are east of D.C., depending on how storms travel at this latitude.
The city can also be significantly affected by the remnants of a once-powerful storm swirling up the Appalachians that can lead to heavy rain and severe thunderstorms.
💭 Chelsea's thought bubble: The first six named tropical storms and hurricanes on the list this year will be Alex, Bonnie, Colin, Danielle, Earl, and Fiona. (The process of naming hurricanes is a strict, meticulous process with the names recycled every six years.) Let's hope we don't make it all the way down the list to Tobias or Virginie, though NOAA says that is quite possible
What this means for you: Start preparing.
2. A tragic chart
Educators around Washington are navigating how to talk with students about yet another school shooting, this time at Robb Elementary in Uvalde, Texas. 
3. 🏡 The market's still hot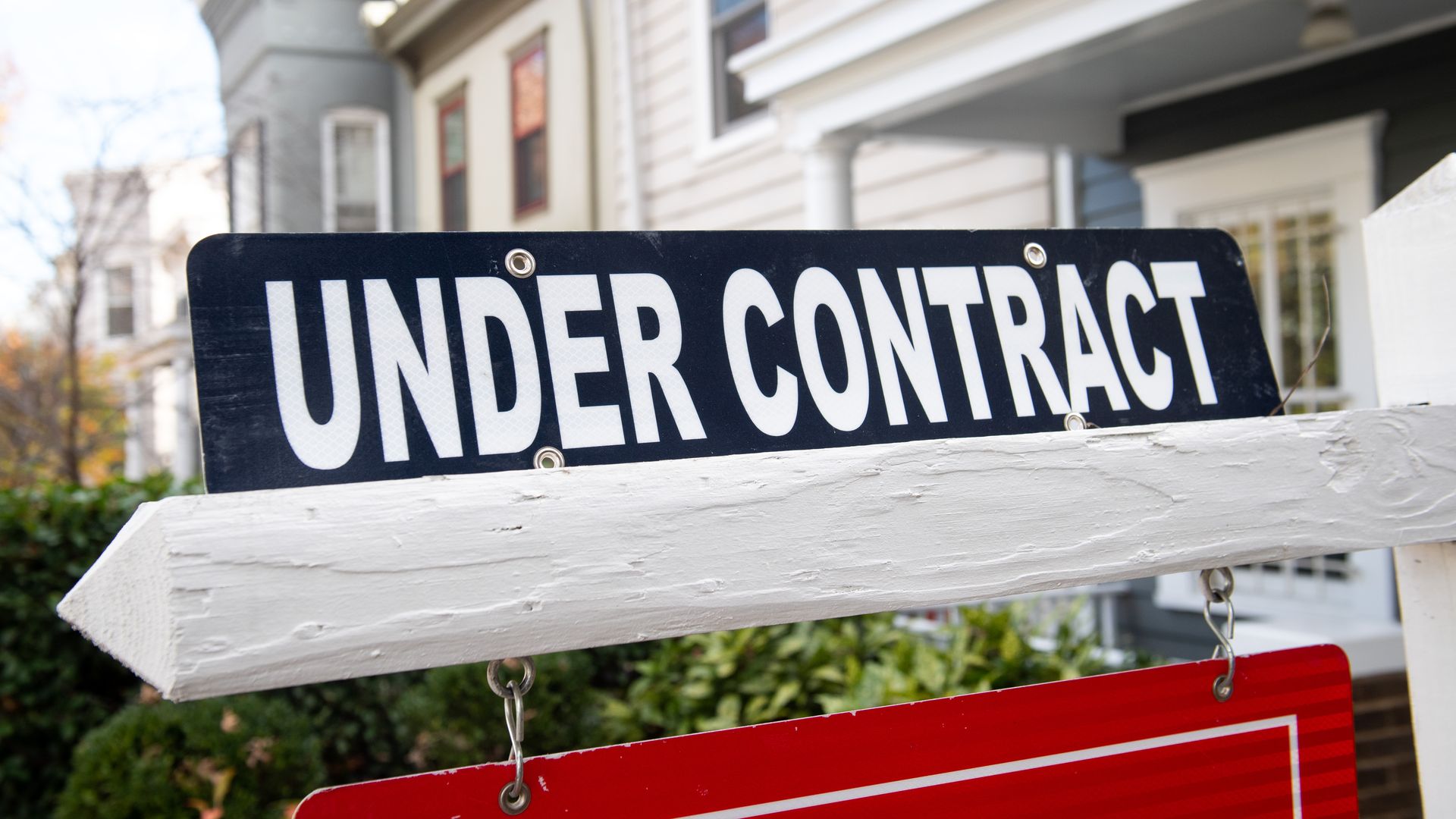 The national home-buying binge is finally winding down, but D.C.'s market is an exception.
What's happening: Wealthy D.C. buyers haven't been impacted by rising interest rates as much as buyers in other parts of the country. And data from the Greater Capital Area Association of Realtors shows that the current market is still outperforming the pre-pandemic market.
The median sold price for D.C. homes was $699,000 in April. That's an almost $40,000 increase compared to March 2022 and April 2021 (the median was $660,000 for both months).
Homes spent an average of 28 days on the market last month, almost a week less than the national average of 34 days.
Closed sales in April were up 2.5% compared to March, but down 11.9% compared to last April.
Zoom out: Nationally, new home sales plunged in April, falling 16.6% from March to 591,000, well below economists' forecast of 750,000, according to data out Tuesday, Axios' Emily Peck writes. It's the slowest pace since April 2020 — when the economy froze briefly before the boom began.
Existing national home sales — perhaps a better measure of the U.S. market because it's a much larger segment — are also trending down, falling for three straight months, according to the National Association of Realtors.
Do you see yourself with a new career?
4. Around the Beltway: 🐻 Wildlife back at it again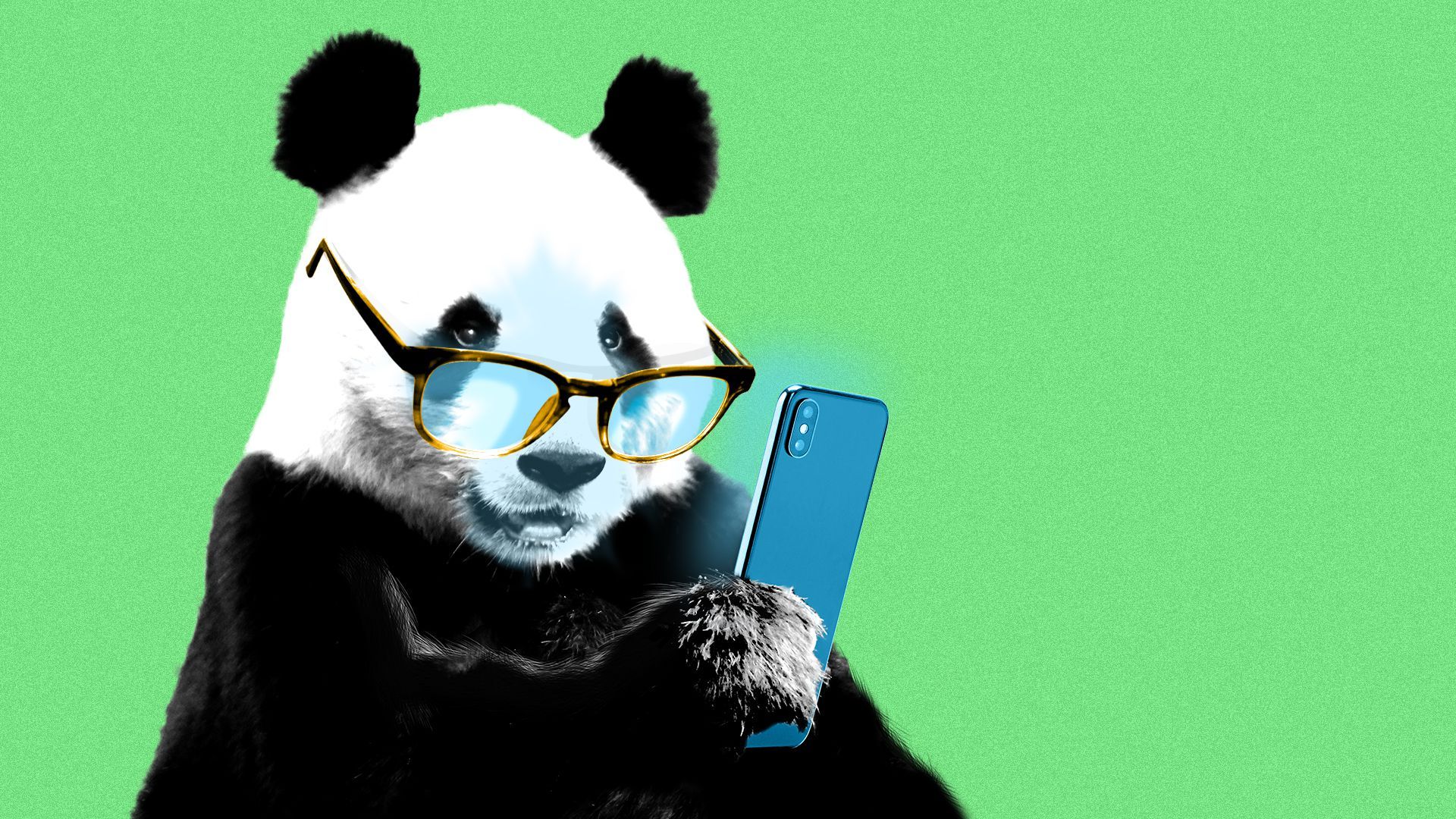 5. 📚 Doo you read?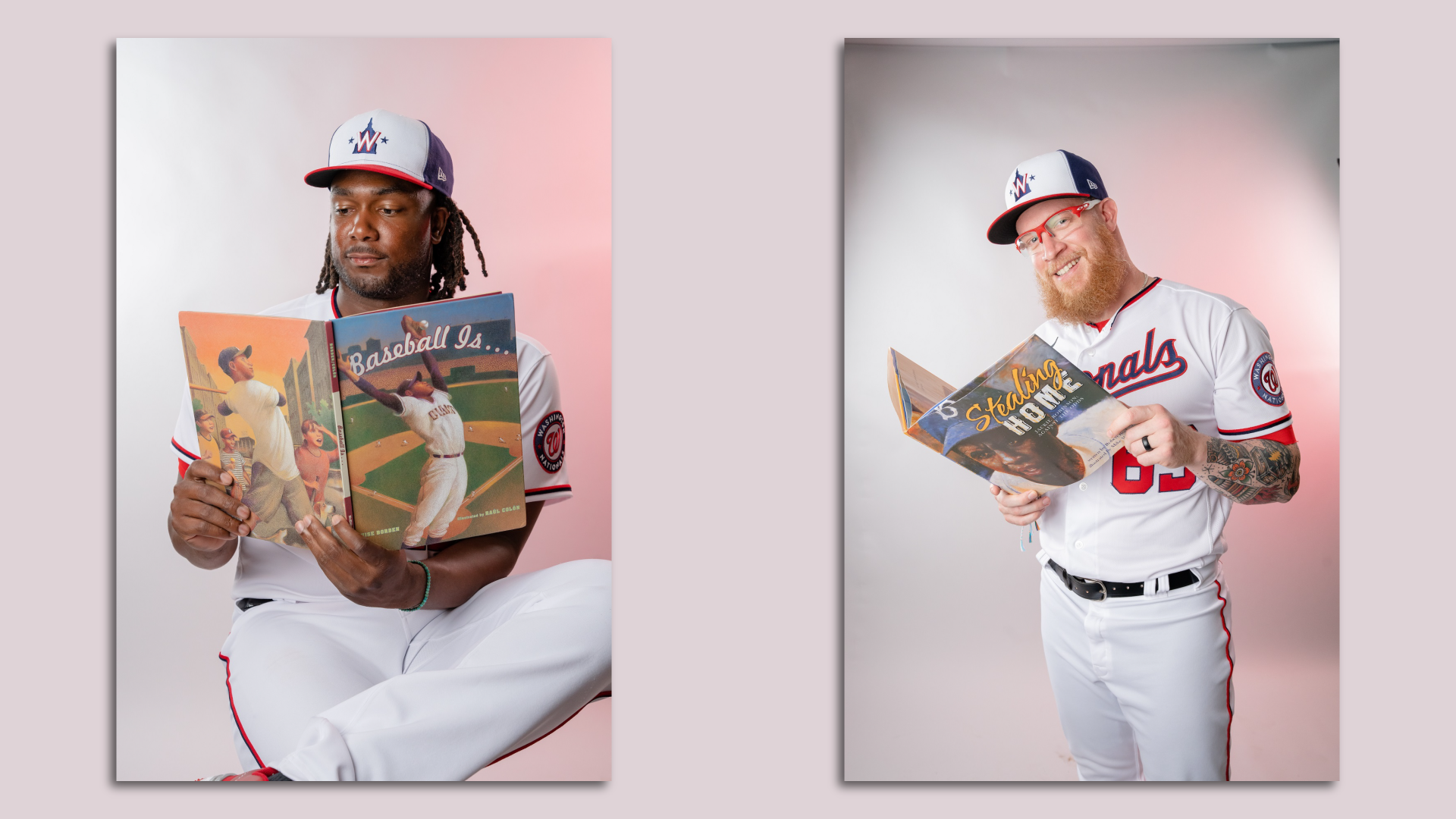 Nats players Sean Doolittle and Josh Bell are taking their talents off the field and into the stacks.
The Nationals Summer Reading program kicks off this Sunday, which means our two favorite players will be reading to kids over four weekends this summer.
Why it matters: The team partners annually with local libraries to combat the "summer slide" — the loss of learning when school's out and kids don't read during vacation.
Details: Doo and Bell will hold read-alouds, libraries all across the region will lead reading-themed activities, and kids will get the chance to bring home free books from four home games.
Here's when reading events will take place:
May 29 vs. Colorado Rockies
June 12 vs. Milwaukee Brewers
July 17 vs. Atlanta Braves
August 14 vs. San Diego Padres
How it works: The Sunday programs are free with a ticket to that day's game and take place from 12:15-1:15 pm in the Kennedy Room of the Club Level at the park.
Children are also encouraged to take part in their local library's summer reading program, which will give them the chance to redeem a voucher for two Nats tickets.
6. 🔍 Where is Chelsea?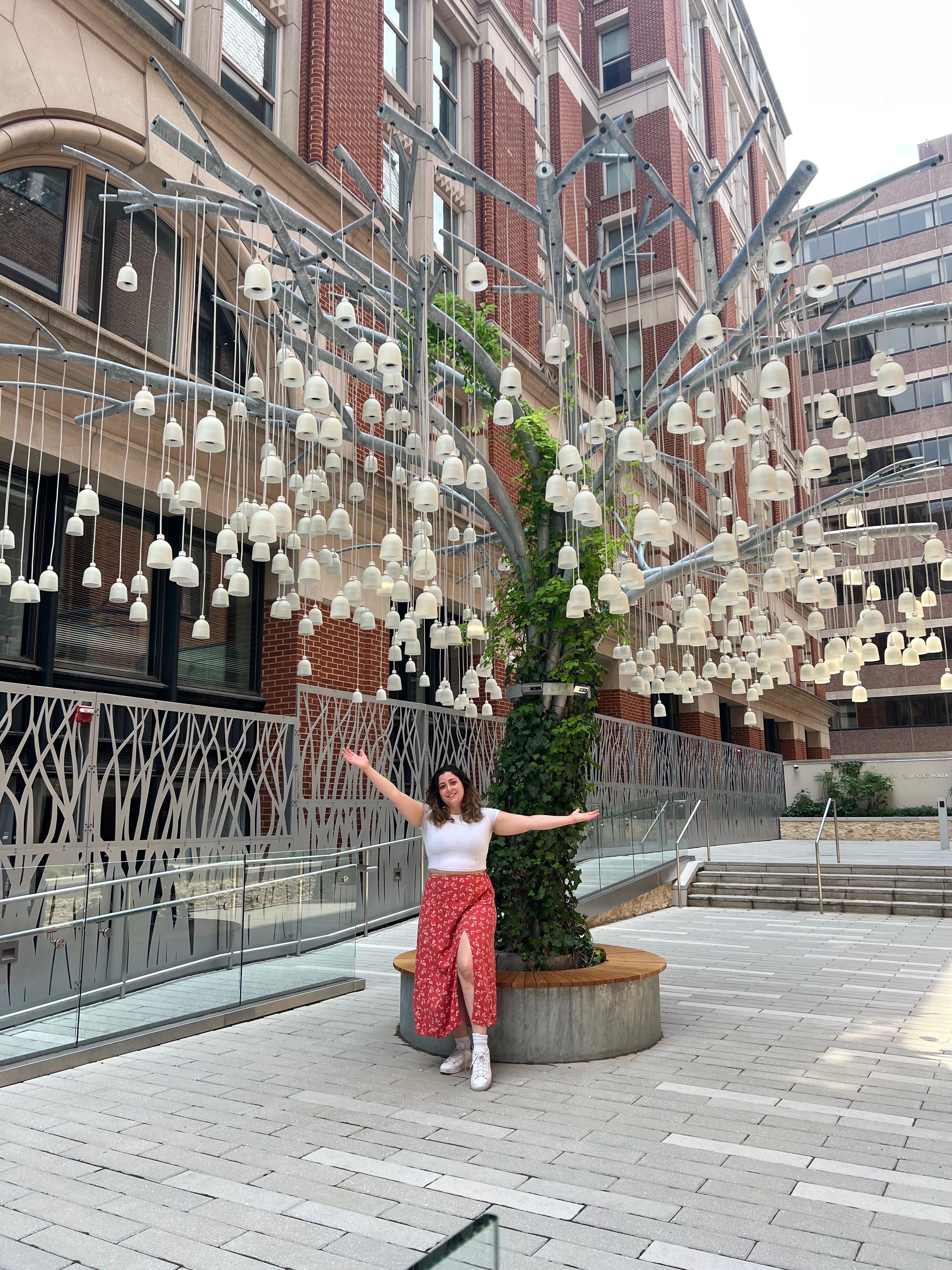 👋🏻 Hi, it's Chelsea.
Can you guess where the D.C. art piece pictured above is?
👂Here's a hint: You can hear it.
Reply and let us know what you think! The first person to guess correctly will get some Axios swag.
📚 Like the Nationals, our team loves books. Here's what we're reading:
📕 Chelsea is reading "I Kissed Shara Wheeler."
📘 Cuneyt is reading "Madonna in a Fur Coat."
📙 Paige is reading "Girl, Woman, Other."
📗 Our editor Kayla is reading "To Sleep in a Sea of Stars."
See you tomorrow!
Editor's note: The first story in this newsletter has been updated to clarify that the first six storms include tropical storms and hurricanes, and that NOAA says it is possible the 2022 season will exhaust the list of English names.