Axios D.C.
March 02, 2023
Thursday already?!
🌥 Today's weather: Expect potential showers this morning followed by clouds and a high around 69.
🌸 Situational awareness: Peak bloom is coming! NPS predicts the cherry blossoms will hit their prime March 22-25.
Today's newsletter is 990 words — a 4-minute read.
1 big thing: 🏫 School budget brawl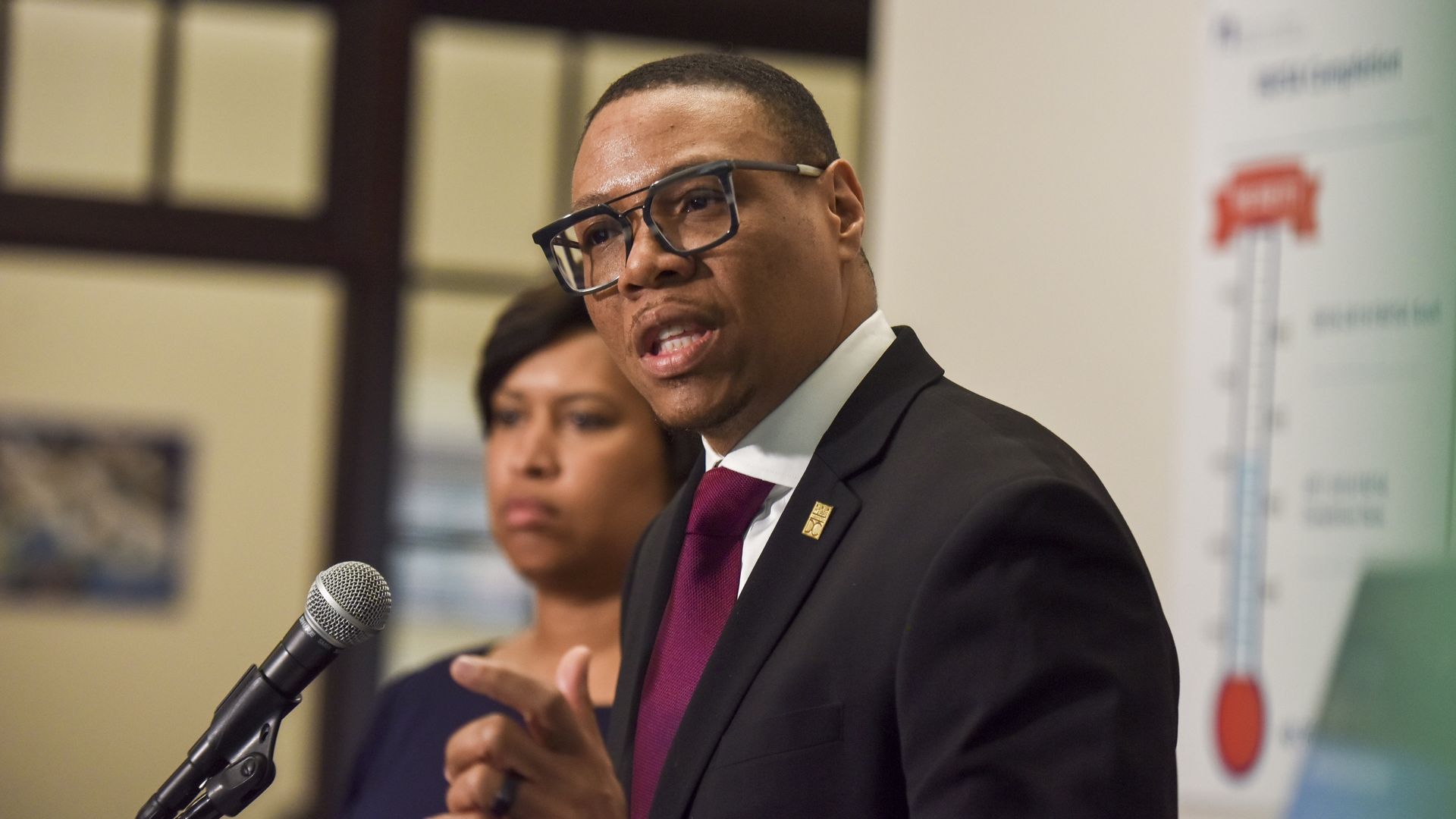 Dozens of D.C. public schools are slated to lose funding next year under DCPS' proposed budget.
Why it matters: Parents, teachers, the teachers' union, and members of the D.C. Council say cuts mean students and teachers would lose resources amid a period of declining test scores.
State of play: A little over half of schools would see their budgets shrink by up to 5% — a relatively small figure but one that would hit the smallest schools the hardest.
For many of the schools, the declining budgets are due to a drop in enrollment, per an analysis by the DC Fiscal Policy Institute. That's because the District has long funded individual schools based on student population numbers, and DCPS doles out additional funds for students considered at-risk.
What they're saying: At a D.C. Council hearing last Friday, chair Phil Mendelson lambasted the District's proposal, asking why schools were being cut when DCPS overall has received a 5.05% budget increase.
Teachers and parents also testified that budget cuts could mean the loss of staff members, like library and English language staff, and the loss of programs aimed at helping at-risk students.
The other side: DCPS Chancellor Lewis Ferebree pushed back, telling the council that the proposed budget offers adequate funding for at-risk and special needs students, as well as for students in need of language services.
What we're watching: The proposed cuts are part of the mayor's preliminary budget, and schools have the opportunity to request changes.
2. 🛑 Free bus roadblocks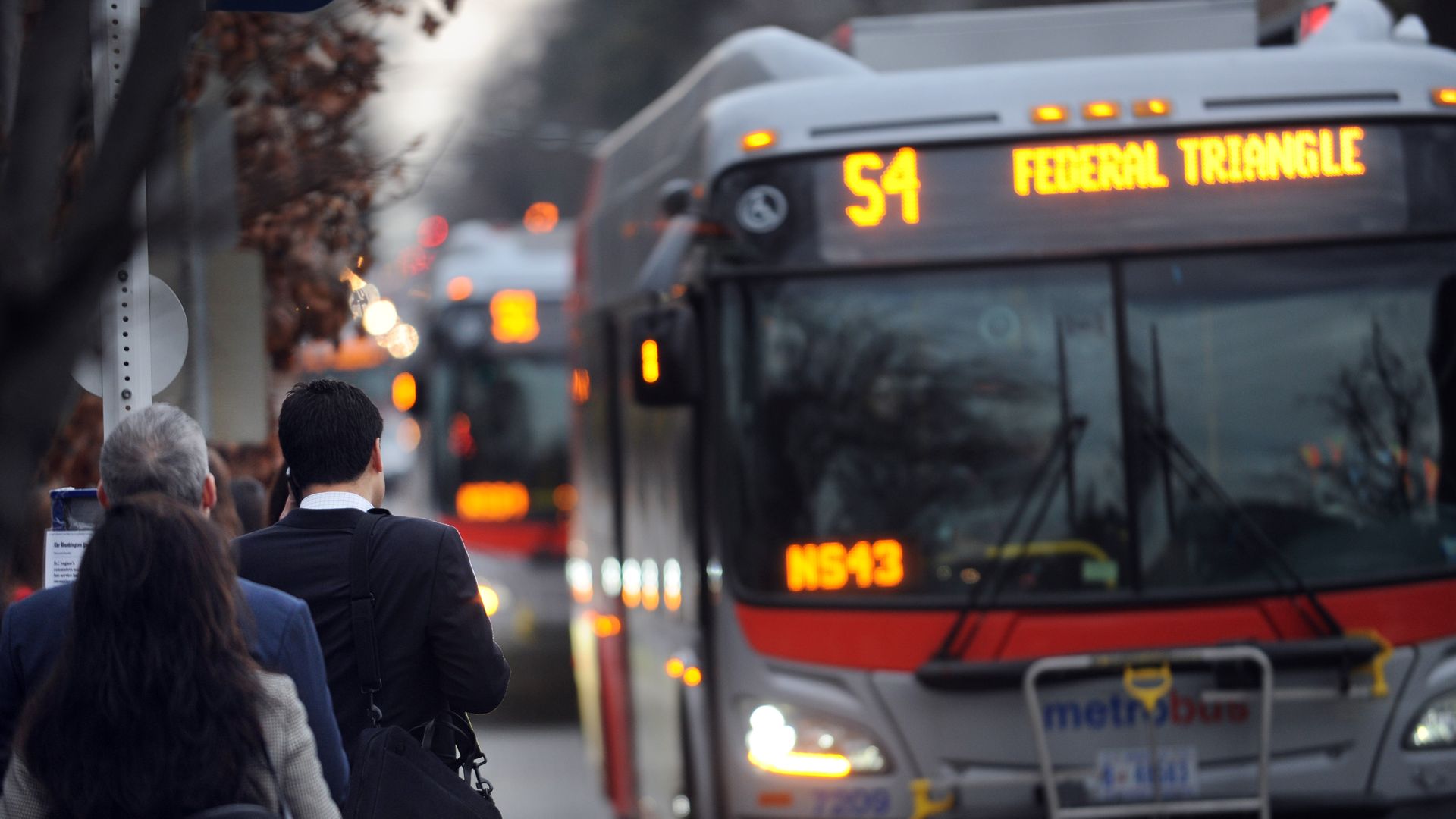 The District's plan for free Metrobus service has been set back due to the city's worsening financial outlook.
Driving the news: The city does not have enough excess sales tax revenue to fund the program, according to a quarterly report from the District's chief financial officer, Glen Lee.
Why it matters: The nation's capital aimed to be the largest city in the country to offer free Metrobus service when it approved the program last December.
State of play: The program, slated to launch this summer, hinged on the District producing excess revenue. While D.C. over the past decade has gotten used to generating oodles of cash, empty office buildings downtown has hurt tax revenues.
The intrigue: In a statement yesterday, council member Charles Allen expressed concern about Lee's "pattern of vastly underestimating District revenues," and along with council chair Phil Mendelson announced they want the council's budget office and general counsel to scrutinize the report — in hopes of finding additional projected revenue.
3. 🏗️ A rare Northwest development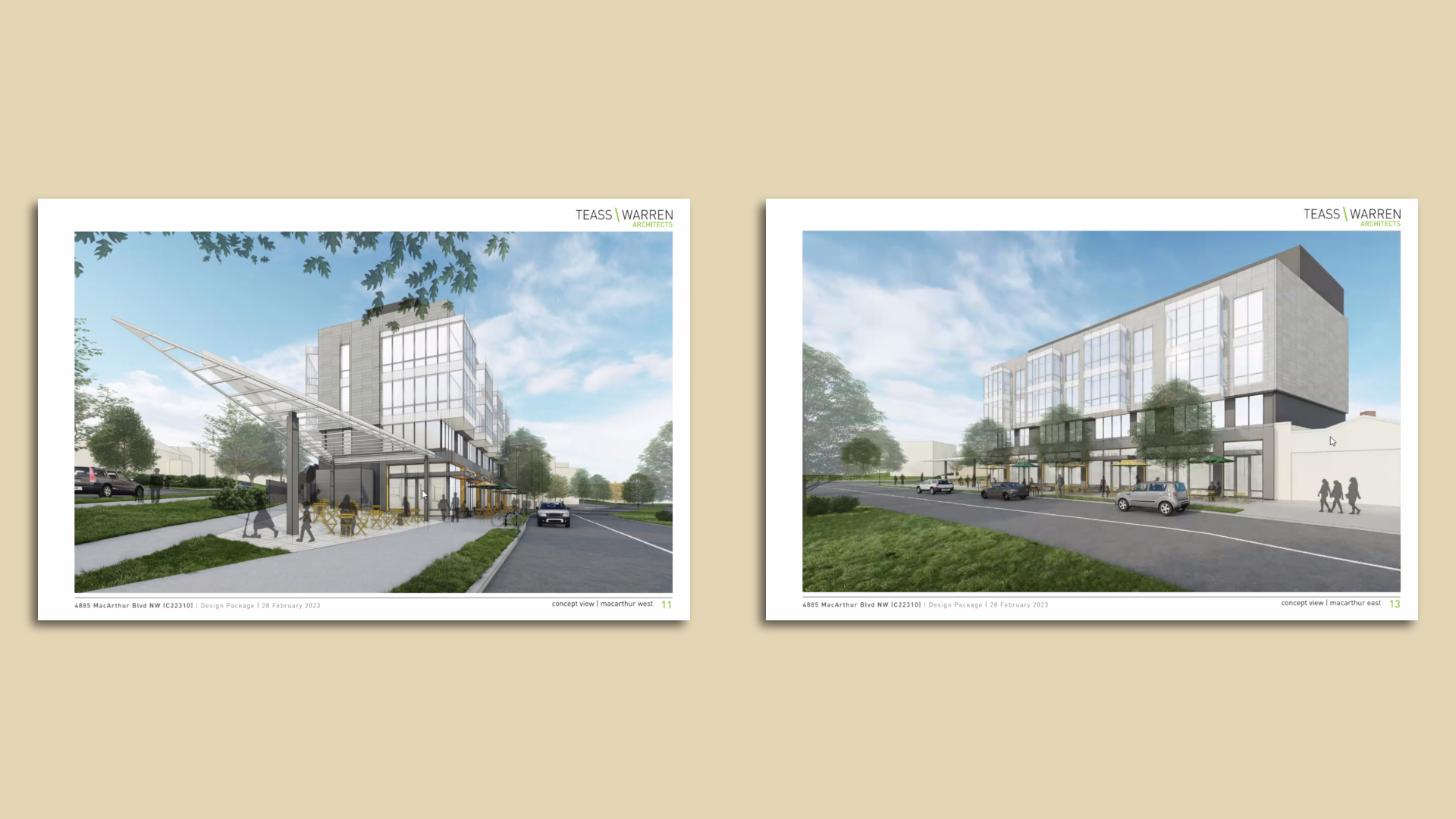 There's a proposal to build 22 new apartment units in the Palisades, a D.C. neighborhood not known for much development.
Why it matters: The project would add new housing in Ward 3 — the affluent Northwest area west of Rock Creek Park that has trailed the rest of the city in building new homes.
Driving the news: The builder envisions adding three floors on top of existing ground-level retail on a triangular lot at 4885 MacArthur Blvd., NW. The project team unveiled the plans last night to the Palisades Advisory Neighborhood Commission.
Three units would be set aside as affordable under city rules, said Christine Roddy, a real estate lawyer with Goulston & Storrs. Fifteen of the units would be one bedroom, and seven would be two bedrooms.
The current retail businesses — Black Coffee, Cafe Vino, and photo printer Dodge Chrome — would largely stay open during construction, closing for about four to six weeks, according to the project team.
The project would remove an existing parking lot on top of the retail shops, so the builder is considering finding an off-site parking option.
What they're saying: "I'm very concerned about parking," said commissioner Marilyn Nowalk, given the neighborhood of mostly single-family houses has minimal Metrobus service.
Even with widespread parking concerns, several residents voiced support for the project, including Nick Keenan: "Our neighborhood needs more housing."
What's next: The project team hopes to soon file with the Board of Zoning Adjustment and have a hearing this summer or fall, with possible groundbreaking in spring 2025.
4. 🥦 Around the Beltway: Broccoli City is back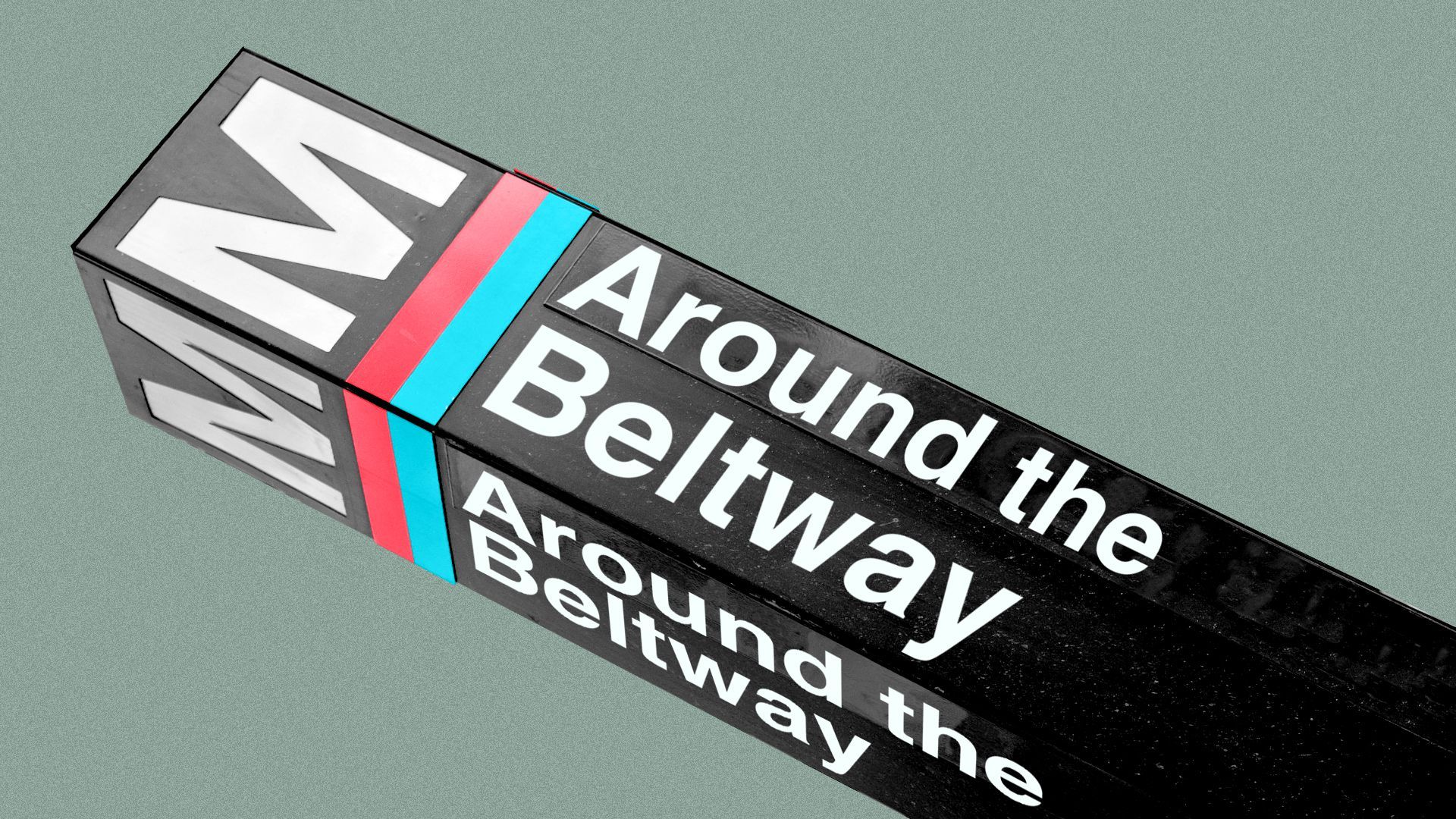 A new career is waiting for you
5. 🎟️ Get your tickets today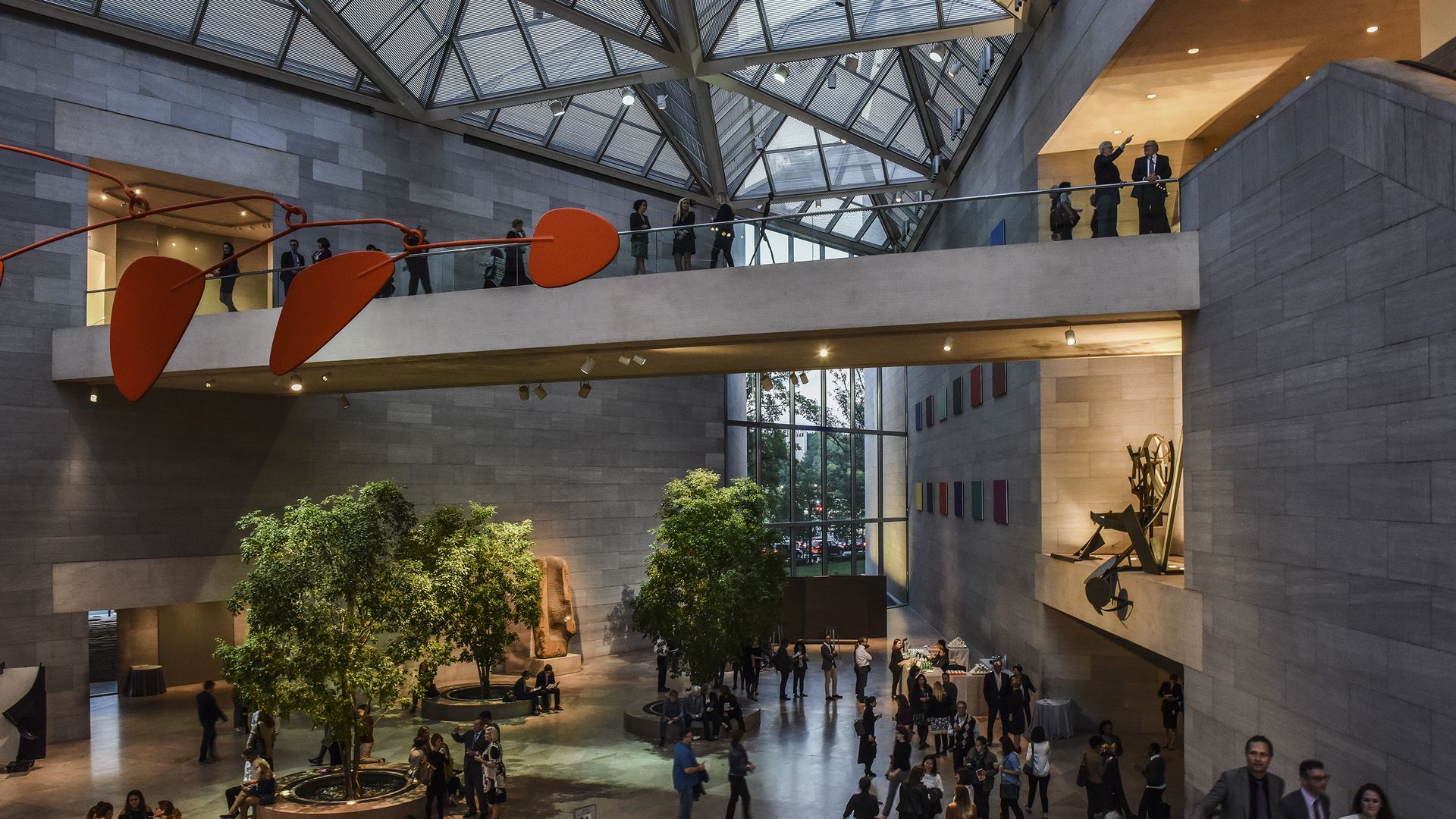 National Gallery Nights return this spring with a focus on women and D.C.-based artists as well as on cherry blossoms.
What's happening: These popular Thursday night parties from 6pm-9pm in the gallery's East Building include drinks, pop-up talks, and live performances all centered around a theme.
Here's what you can expect:
🦸‍♀️ Thursday, March 9: S(heroes)
Expect Le The DJ to be spinning music from women musicians, explore the works of women artists within the museum, and get a sneak peek of the future Smithsonian American Women's History Museum.
🪴 Thursday, April 13: Garden party
Wear some florals and enjoy art on the rooftop terrace while you create wearable flower art.
📍 Thursday, May 11: Homegrown
Celebrate all things D.C. with go-go music by Rare Essence and attend a pop-up talk on artwork with D.C. connections.
How to visit: Tickets are available online first come, first served at 10am one week before each event. And they go fast, so set an alarm to grab your tickets for S(heroes) later this morning.
📸 Give us a follow! For more food and lifestyle content, check out our Instagram @axiosdc.
Editor's note: The fifth story in this newsletter has been corrected to show that tickets for National Gallery Nights are available at noon one week before each event and at 10am the day of the event.
Today's newsletter was edited by Kayla Sharpe and copy edited by Patricia Guadalupe.