Axios Dallas
October 18, 2021
Happy Monday! We are all fire, water, earth and air.
🧥 Today's weather: Highs around 75, lows in the 40s. The temperature went from 85 to 55 like it saw a state trooper.
🎵Sounds like: "Sweeter" by Leon Bridges.
🥶 Situational awareness: A loophole that helps gas companies avoid weatherizing power plants might make blackouts more likely in the future.
Today's newsletter is 876 words — a 3.5-minute read.
1 big thing: 💨 Illegal emissions down statewide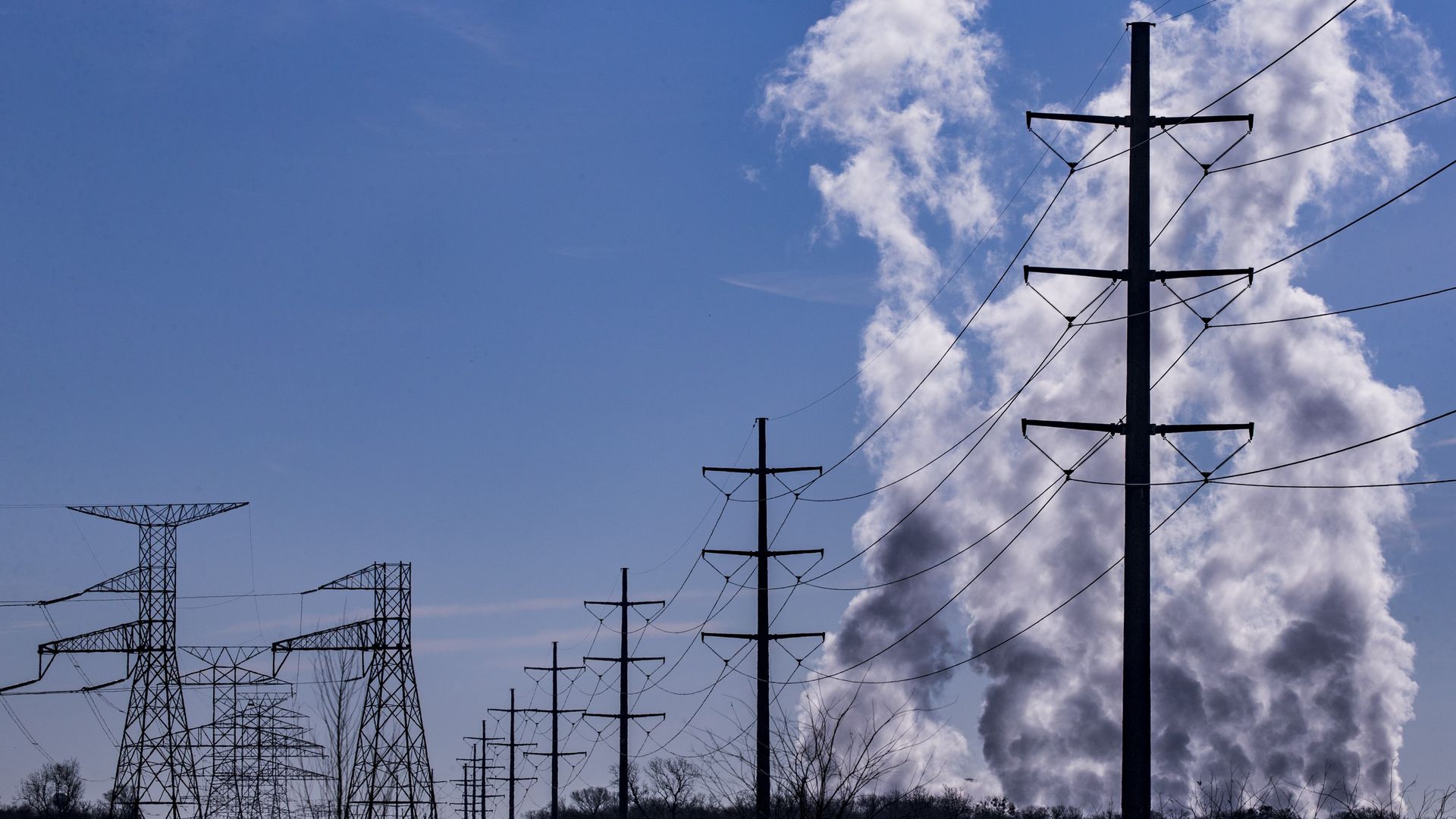 Illegal emissions dropped statewide in 2020, but North Texas saw an increase in unauthorized pollutants, according to a report from the Environmental Integrity Project and Environment Texas.
Why it matters: 2020's pollutant decline was mostly due to pandemic shutdowns of manufacturing and oil and gas production and not due to increased enforcement of environmental protections, the report says.
The report calls for Texas to increase penalties levied on companies for unauthorized emissions.
"The fear is that we're just going to return to normal of having high levels of illegal pollution," Luke Metzger, executive director of Environment Texas, told Axios.
By the numbers:
In 2020, Texas industrial facilities released more than 46 million pounds of unauthorized emissions, including benzene, nitrogen oxides and particulates.
That was down from about 100 million pounds in 2019.
North Texas released 192,220 pounds of illegal pollutants in 2020, a 37% increase from 2019.
The local increase was largely due to a few incidents, including a fire at plastic manufacturer Poly-America in Grand Prairie.
What they're saying: "We don't want to rely on economic disasters or public health disasters to reduce air emissions. We want the state to do that," Gabriel Clark-Leach, a senior attorney at Environmental Integrity Project, told Axios.
Yes, but: While lower illegal emissions are something to cheer about, the report includes only emissions that are reported to the Texas Commission on Environmental Quality.
2. 📚 Southlake's Holocaust problems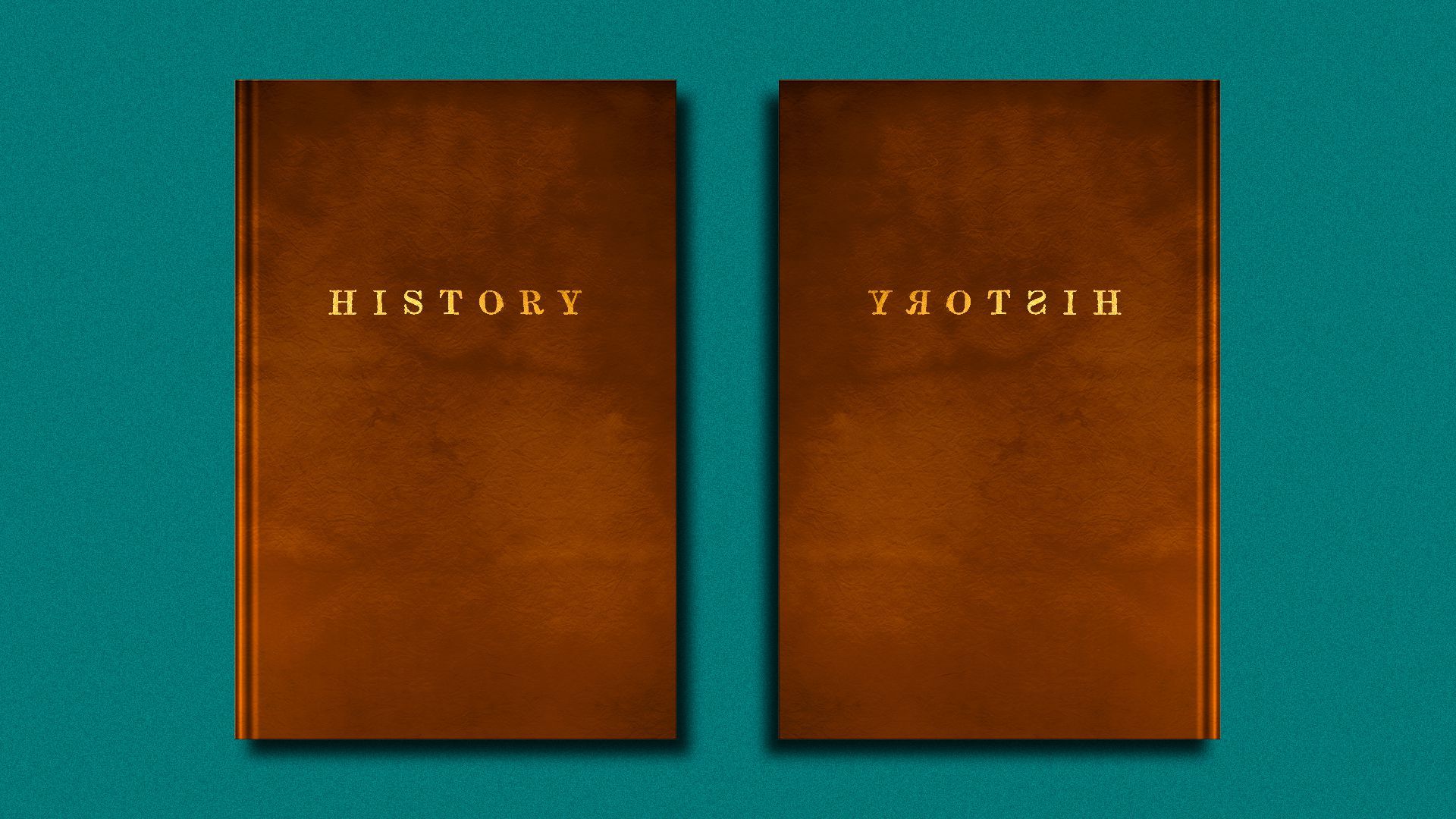 The superintendent of Carroll ISD in Southlake apologized after a district administrator was recorded telling teachers they needed to have books that teach an "opposing" view of the Holocaust.
Why it matters: The Dallas Holocaust and Human Rights Museum issued a statement excoriating both the administrator's comment and the Texas law that inspired the discussion of which books teachers should have in their classroom libraries.
Context: The latest controversy is part of an ongoing story of Southlake's struggle with how to teach about racism and racial justice, a reckoning that has been chronicled closely by NBC News.
What they're saying: "The district's response illustrates the dangers of this new legislation — mandating that historical facts be taught alongside an opposing view," the museum's statement reads.
"Should the beliefs of Holocaust deniers be provided as 'opposing views?' When students learn about slavery, should they also be forced to read accounts that deny the horrors of slavery? The answer to these questions must be a resounding 'no!'"
The intrigue: We've reached the point where staffers are secretly recording their bosses and airing the receipts.
3. 🗳️ The Republican re-election stimulus proposals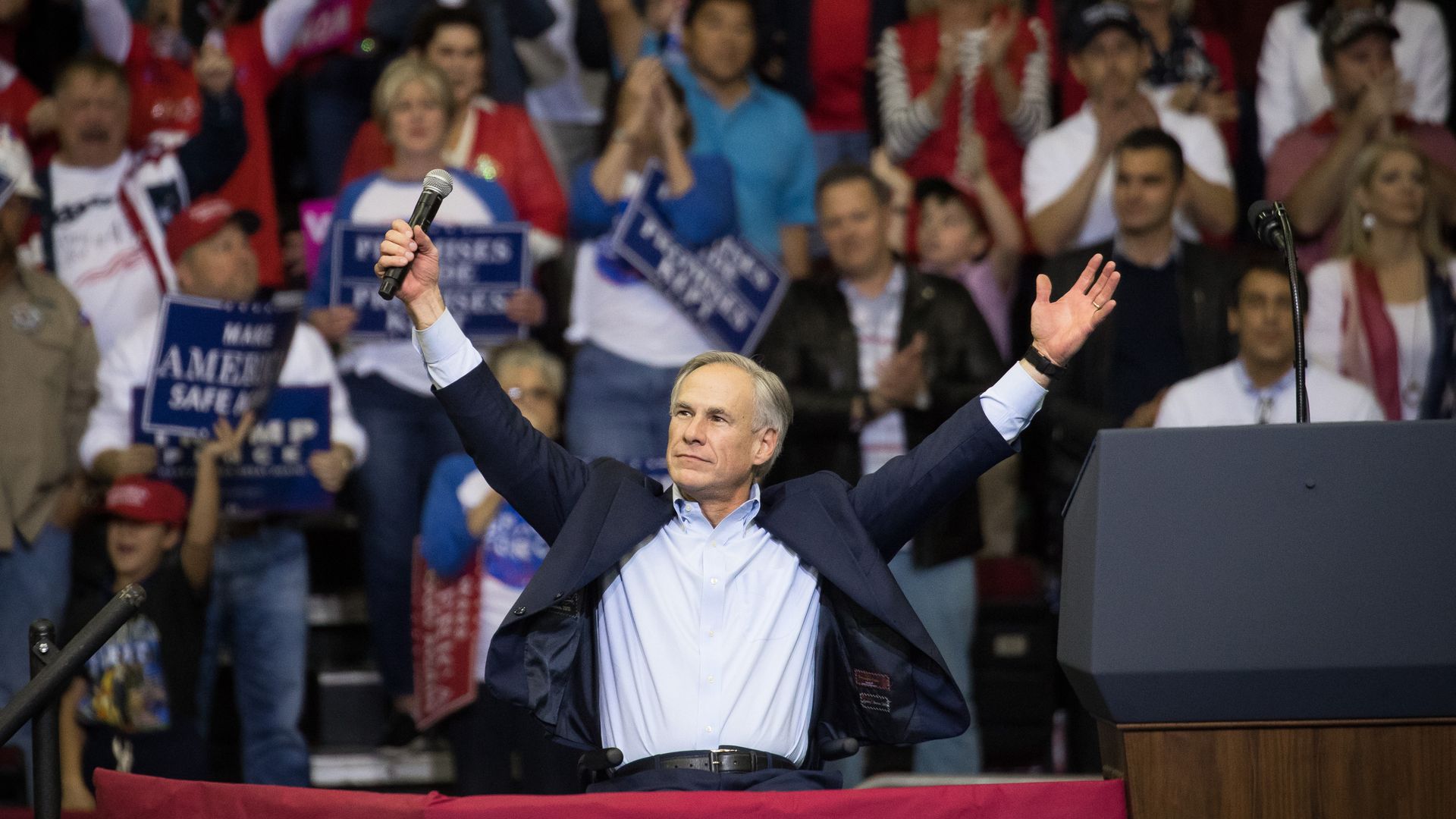 Republican leaders in Texas have proposed using billions of dollars from federal COVID-19 aid for $525 stimulus checks that would go to homeowners weeks before the 2022 election.
Why it matters: The so-called "re-election stimulus" would give the GOP something to brag about before the midterms, though the money would only go to property owners.
The 38% of Texas households that rent would get nothing.
Using stimulus money for property tax relief would also allow Gov. Greg Abbott to use state funds on a border wall and to jail migrants suspected of crossing into Texas illegally.
State of play: The House and Senate have different proposals in the works, but both would likely get around the Treasury Department's explicit language forbidding states from using COVID money for tax cuts.
The big picture: Excited as Republican state legislators are about the proposed bills, not one Republican voted in favor of the federal stimulus package.
4. 🏈 Cowboys win an insane overtime game in New England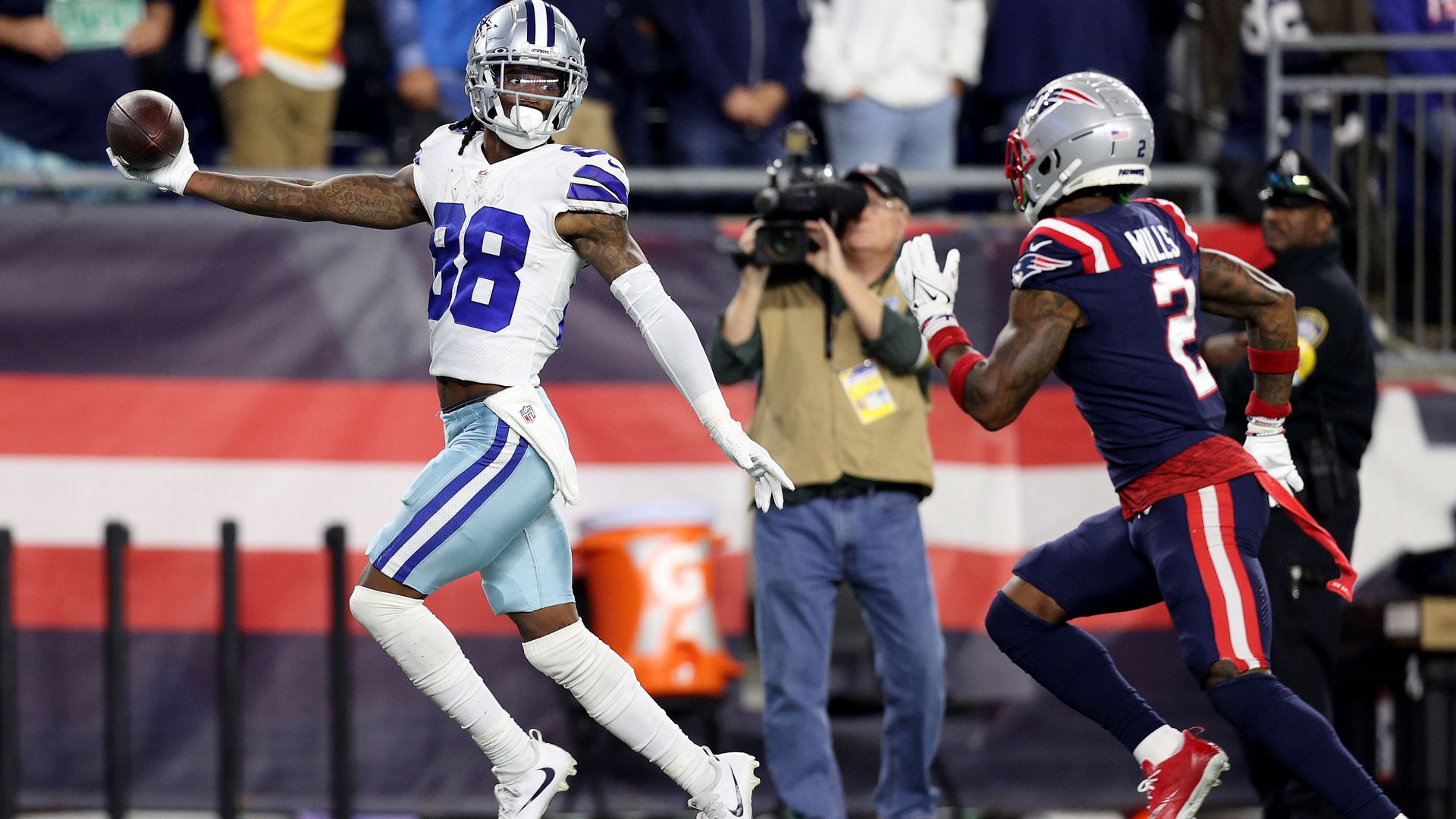 Cornerback Trevon Diggs intercepted a Patriots pass — his league-leading seventh pick in six games this season — and returned it for a touchdown to give the Cowboys a 26-21 lead with 2:27 left in the game yesterday. It looked like a win.
On the next snap, New England quarterback Mac Jones threw a 75-yard touchdown — directly over Diggs — and with a two-point conversion the Patriots regained the lead 29-26, with 2:11 on the clock.
Dak Prescott led the Cowboys back down the field and kicker Greg "the leg" Zuerlein kicked a 49-yard field goal to send the game to overtime.
In overtime: Dak, who threw for 445 yards and three touchdowns on the day, hit receiver CeeDee Lamb with a 35-yard pass to win the game 35-29.
Thought bubble: With a 5-1 record and two viable MVP candidates, this Cowboys team is insanely fun to watch.
The inevitable heartbreak will be devastating.
5. Burnt Ends: Bite-size news bits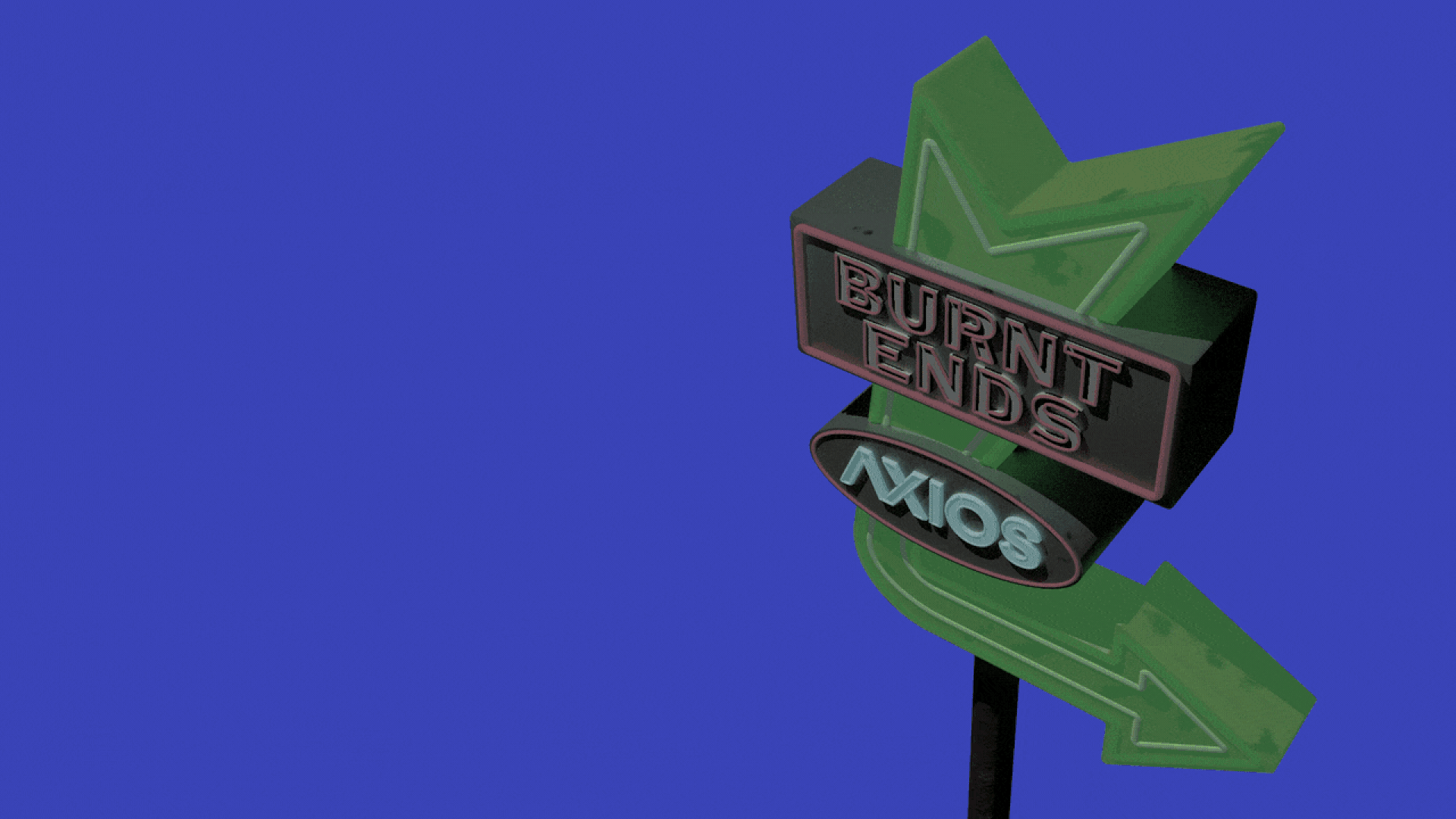 🚒 Dallas' failing fire alarm system hasn't been upgraded by the city's IT department as recommended by the system's manufacturer. (DMN)
🚶‍♀️ High school students in Denton walked out of class to protest the handling of an alleged sexual assault. (CBS DFW)
📍The Texas House has approved the redistricting map for congressional voting districts, but the final map will likely be contested in court as an "unconstitutional racial gerrymander." (KERA)
🏳️‍⚧️ The legislature also passed a bill targeting transgender athletes. (Texas Tribune)
🍔 Dallas will be one of four markets to try McDonald's plant-based burgers. (CultureMap)
🎭 The musical "Come From Away" is coming to Fort Worth, 18 months after its Dallas run was halted. (Dallas Voice)
💬 Quote du jour:
"I was considered too young to have an abortion, but old enough to raise a child." — Kenzie Reynolds, after a Texas judge denied the 17-year-old's request for an abortion. (AP)
6. 🎬 Catch a flick outside while you still can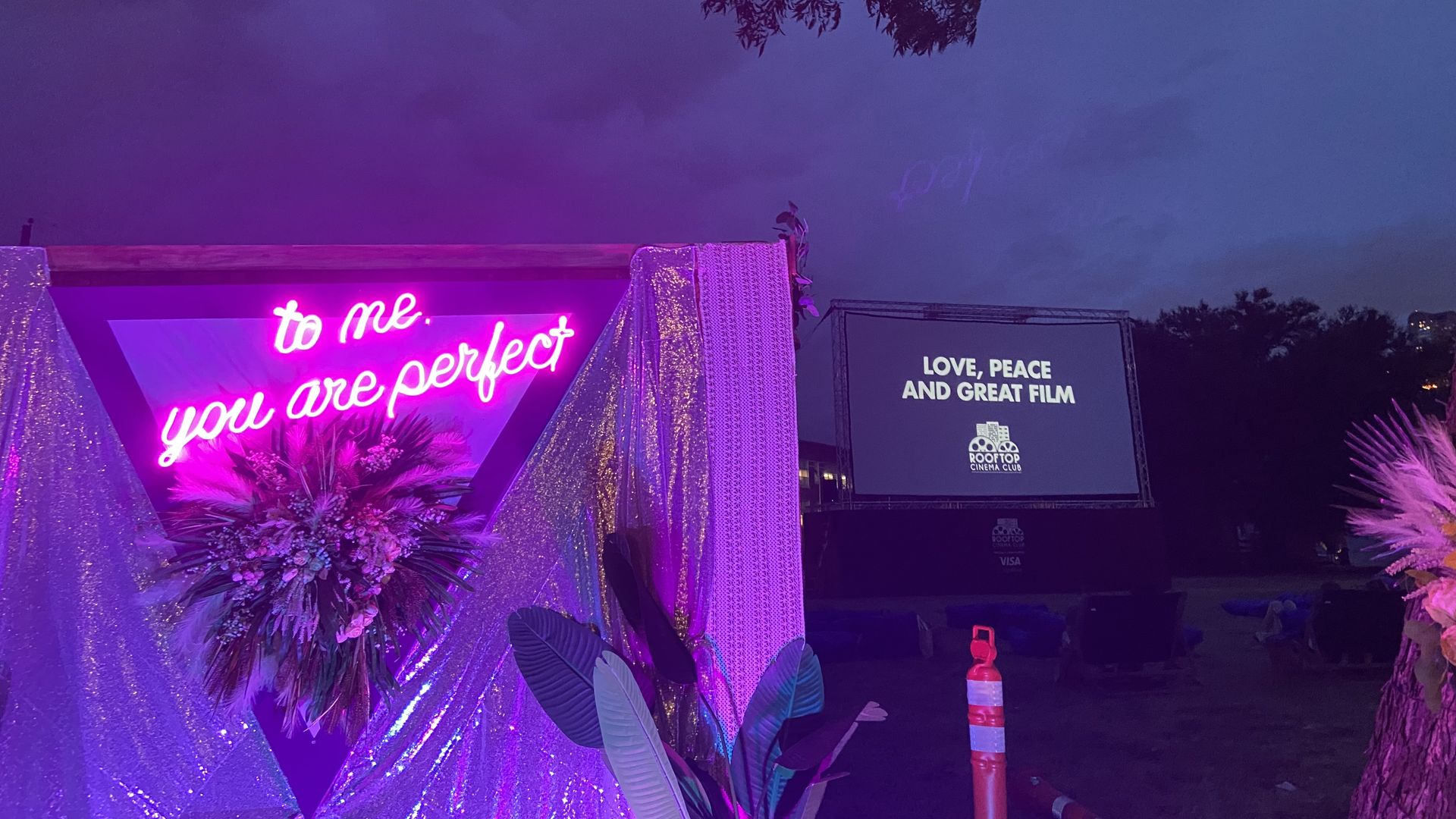 Rooftop Cinema Club's summer series at Heritage Village ends Friday.
👀 You can glimpse downtown at the outdoor movie theater, which is showing some spooky movies to end the season.
When: Showings start at 7:30pm
Where: 1609 Park Ave., Dallas
Cost: $15.50 for a lounge seat and $20.50 for a loveseat and popcorn
Pro tips:
🎟️ Reserve your tickets online.
🍁 With temperatures getting cooler, bring a blanket.
💄'Rocky Horror' starts at 9:45pm Thursday
🍿 You can bring your own drinks and goodies, but really, who doesn't love movie theater popcorn? It's sold onsite.