Axios Dallas
August 10, 2022
Happy Wednesday! Do what you love.
☀️ Today's weather: Look at that: 40% chance of thunderstorms. High around 98, low around 77.
🎵 Sounds like: "Tick Tick Boom"
❤️ Thanks to our Axios Dallas members for supporting local journalism. Join them by becoming a member.
⚔️ Situational awareness: Gov. Greg Abbott accepted a Nexstar invitation to debate Democratic gubernatorial nominee Beto O'Rourke in Edinburg on Sept. 30.
Today's newsletter is 927 booming words — a 3.5-minute read.
1 big thing: Local spy story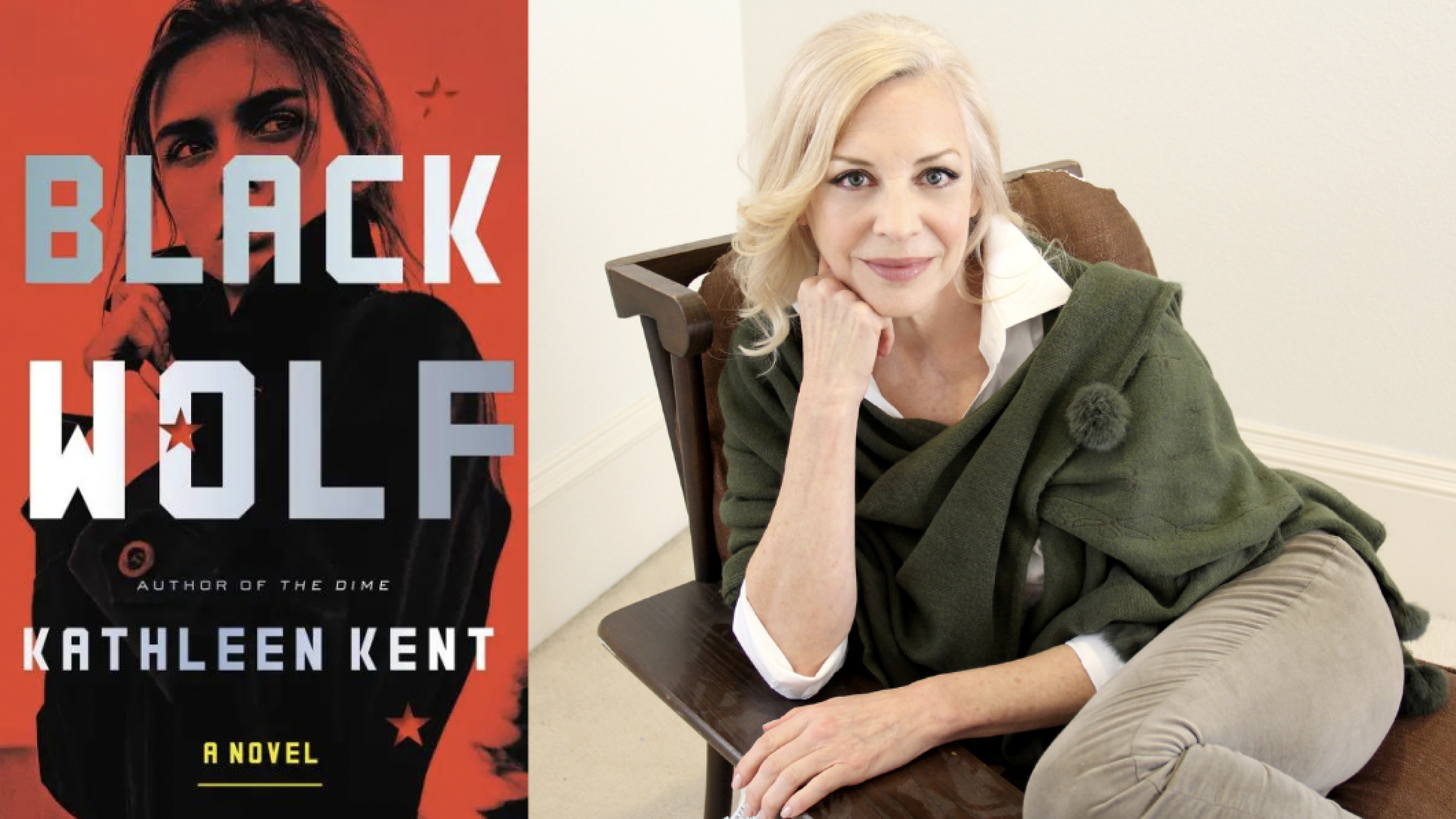 When Kathleen Kent was a defense contractor in Eastern Europe just after the fall of the Soviet Union, she knew Russian intelligence agents were following her, she tells Axios.
Now she's turned those experiences into a new novel, "Black Wolf."
Why it matters: Kent, a New York Times bestselling author, is an important part of the burgeoning Dallas literary scene.
The big picture: As a special project manager at one of the first companies commissioned by the Nunn-Lugar Cooperative Threat Reduction Program after the Berlin Wall came down, Kent helped dismantle former Soviet military installations in Belarus and Kazakhstan.
Of note: After years of staying in former Soviet hotels, Kent can tell if a mirror is actually two-way glass.
State of play: The new novel follows Melvina Donleavy, a young CIA agent stationed inside the collapsing Soviet Union — a world populated by corrupt officials, the Russian Mafia, and, in Kent's telling, a prolific serial killer based on the Butcher of Rostov.
Reality check: She started writing "Black Wolf" before Russia invaded Ukraine this year, but the new threats of global warfare make Kent's subject matter more relevant now than ever.
What's next: "Black Wolf" doesn't come out until February 2023.
Yes, but: Kent will moderate a conversation with novelist Gabino Iglesias tomorrow night at The Wild Detectives.
2. 💰 The Pony Express rides again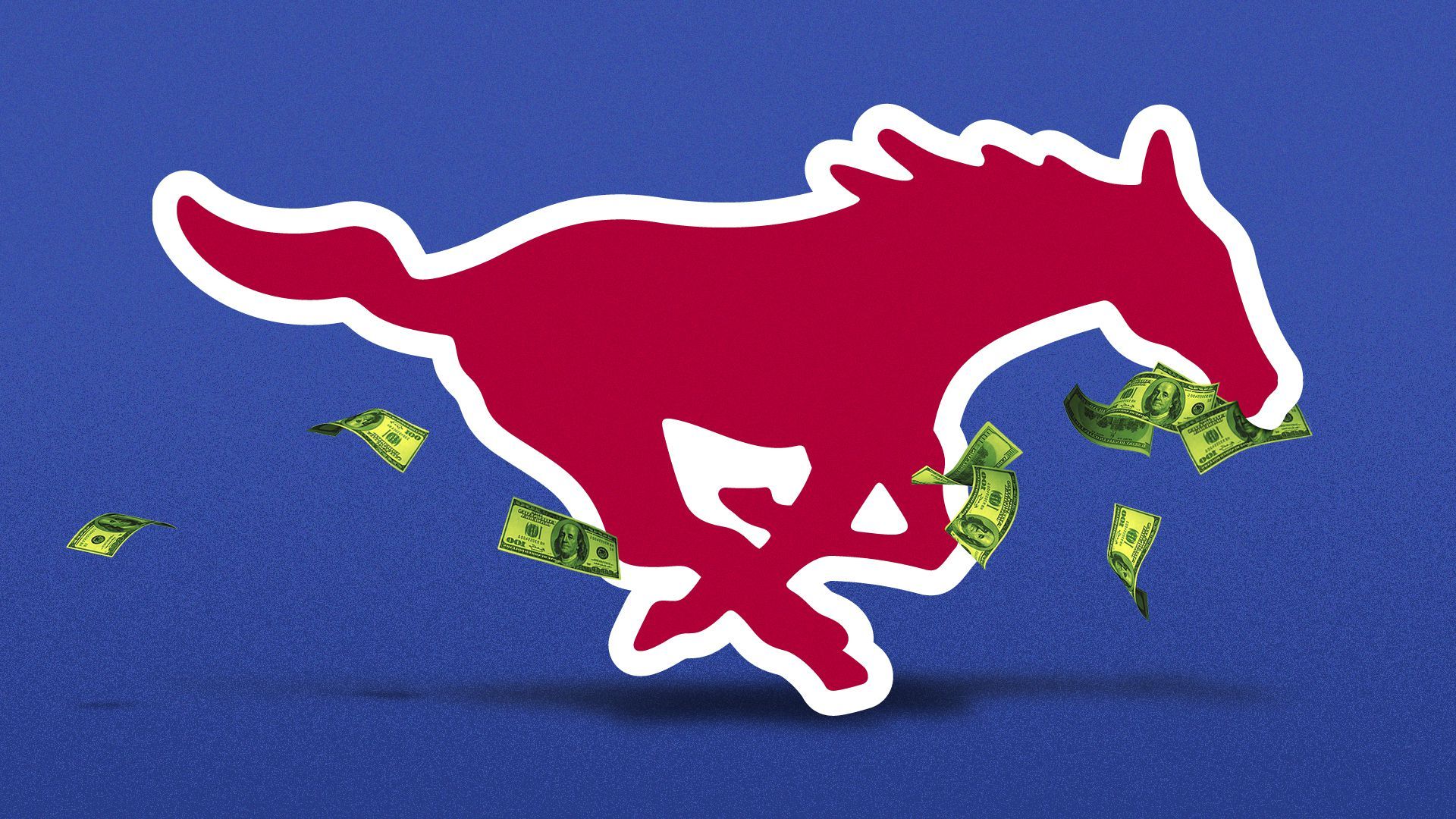 SMU is famous for its boosters paying athletes. Now, they'll be doing it legally.
Driving the news: The Boulevard Collective, driven by Dallas business leaders and SMU alumni, will pay each football and men's basketball player $36,000 a year — for a total payout of $3.5 million annually, per Axios' Kendall Baker.
Why it matters: This is the second SMU collective to pledge big money to athletes, making the Mustangs a leader in the emerging space of NIL collectives, which aren't directly affiliated with schools.
The Pony Express is back — and it's all out in the open this time.
Flashback: The NCAA famously gave SMU the death penalty in 1987 for illegal payments made to athletes through a booster slush fund, shutting down the program for years and setting it back decades.
This spring, the football team tweeted a recruiting graphic featuring a gold TransAm — a nod to the flashy car synonymous with 1980s star running back Eric Dickerson.
What we're watching: It'll be interesting to see if this influx of money can help return SMU's athletic program to national prominence.
3. 🔌 Texas wants money for EV chargers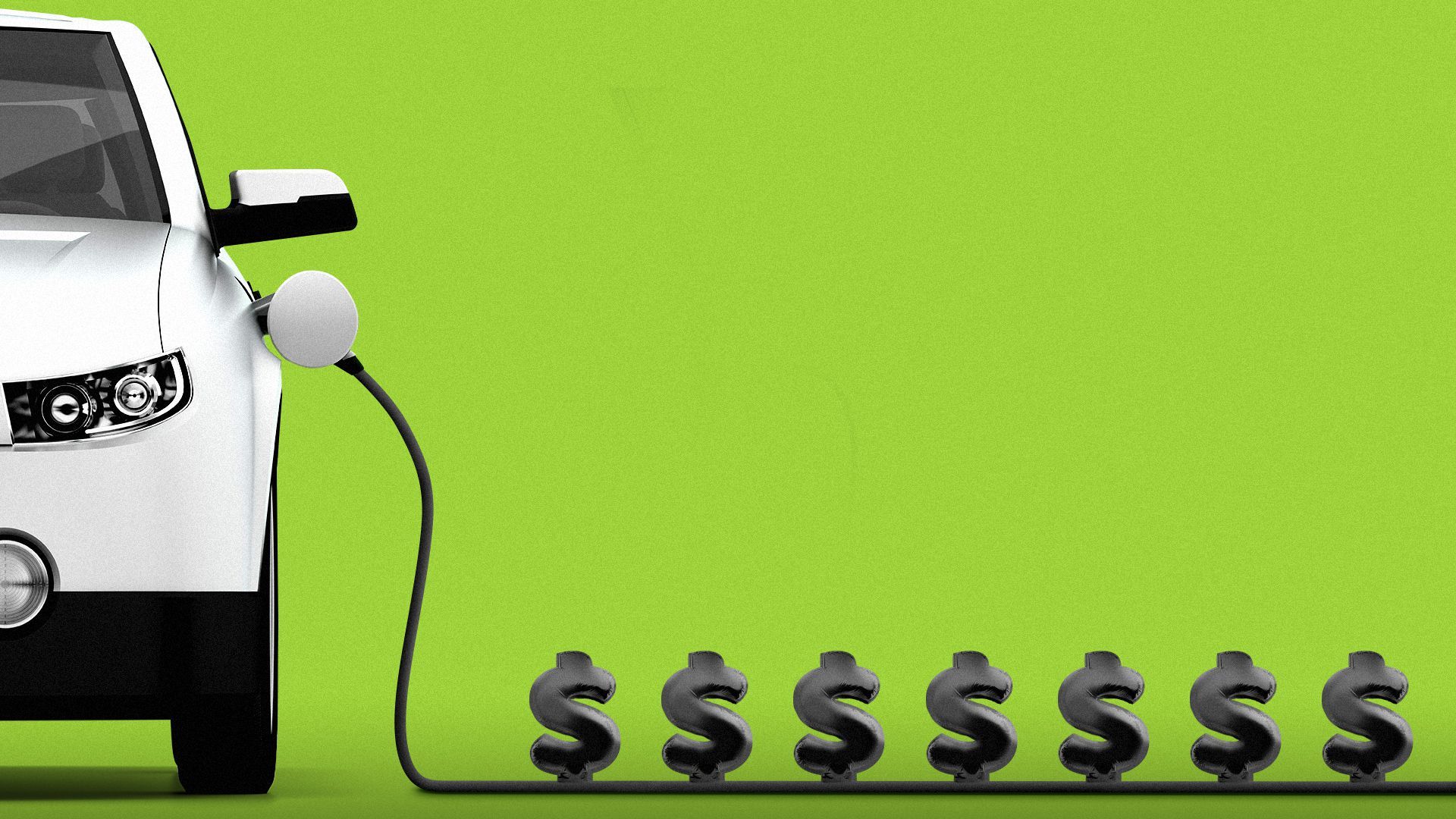 A consortium of Texas agencies is seeking over $300 million from the federal government to pay for new electric vehicle chargers across the state, in hopes that better infrastructure will encourage people to buy more EVs.
Driving the news: All 50 states, plus Puerto Rico and Washington, D.C., submitted plans this month for their share of the EV charger money from last year's bipartisan infrastructure bill.
The bill included $5 billion over the next five years for highway chargers, plus $2.5 billion in grants for other community charging sites, per Axios' Joann Muller.
Texas wants to use its share of the funding to help pay for its five-year plan to install 55 new fast chargers, placed within 50 miles of each other, along the state's major routes.
Why it matters: Nearly 70% of Americans prefer a gas car as their next vehicle, citing inadequate charging infrastructure and the driving range as the top two reasons why they're hesitant about electric vehicles, according to Deloitte's 2022 Global Automotive Consumer Study.
The bottom line: Virtually every state is confronting thorny economic and policy issues associated with EVs.
Questions linger around who will build and maintain charging stations needed to meet demand, who will profit from them, and who will pay for them.
4. 🗞 Burnt ends: Bite-sized news bits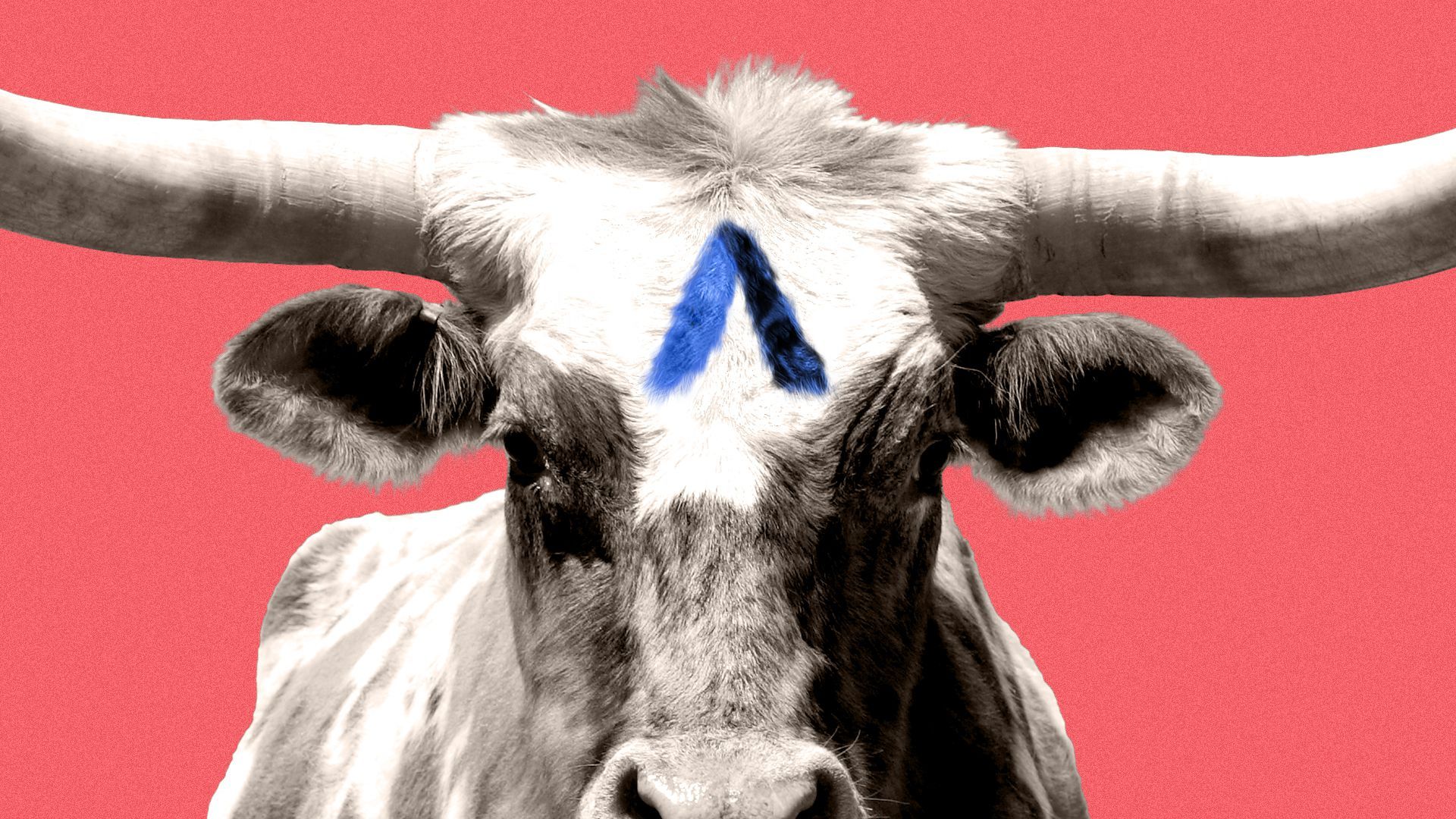 ⚖️ A Dallas jury found Yaser Said guilty of murdering his two teenage daughters in 2008. (WFAA)
💍 A Mansfield woman found a wedding ring on a Florida beach 1,300 miles from home and returned it to its owner — a Dallas man she'd never met, who lost it on the same beach. (NBC5)
🖼 Some of Dallas' most powerful art patrons still want to work with a former DMA curator accused of inappropriate behavior with employees and wives of board members. (D Magazine)
⛔️ The Texas GOP condemned the FBI's raid on Mar-a-Lago, former President Trump's estate. (DMN)
🍽 DFW Restaurant Week is here, and 25 restaurants across North Texas are participating. (Star-Telegram)
5. 🌭 One Boomstick to go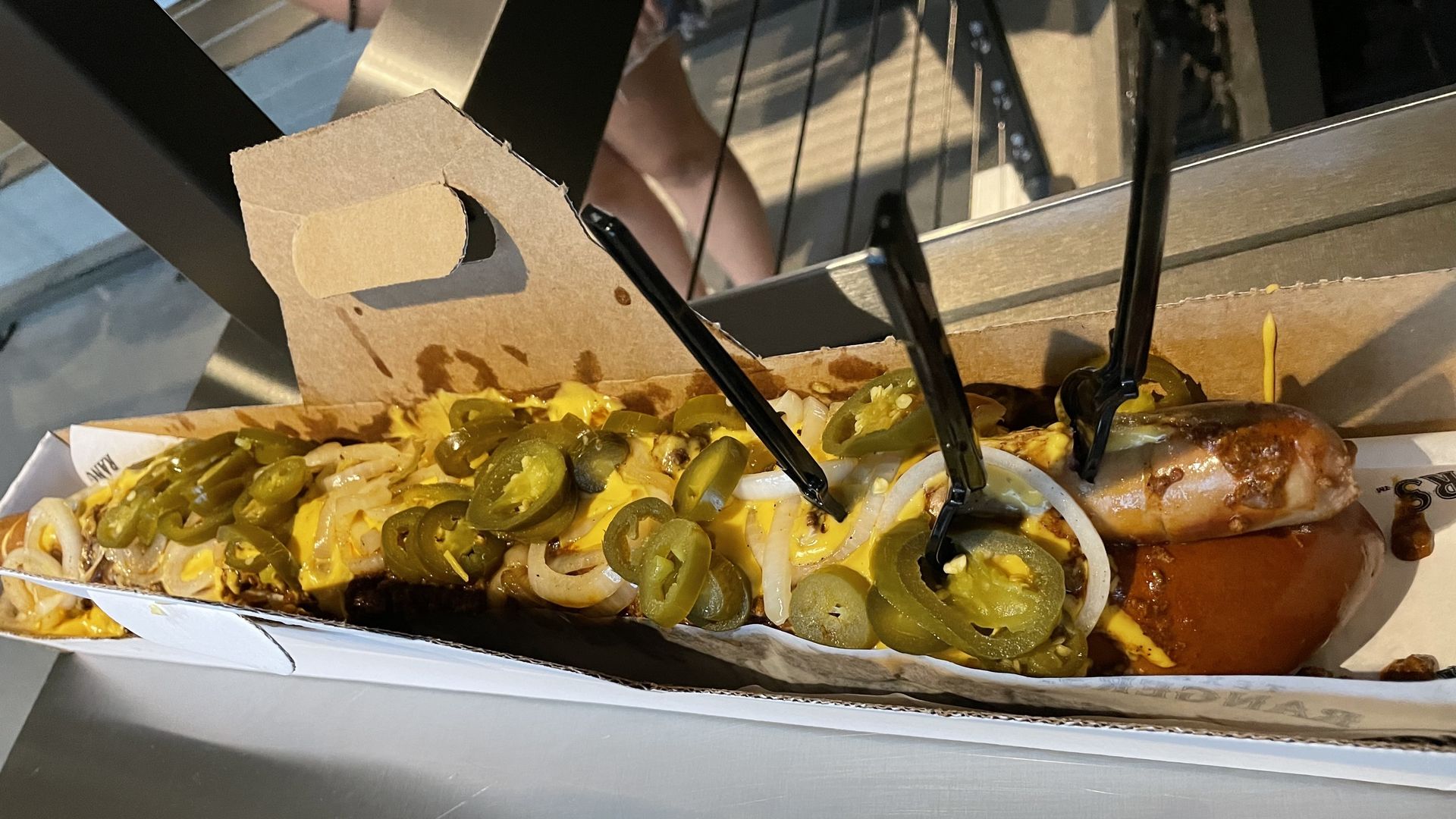 Last week we told you about the new culinary creations at Toyota Stadium, so we figured it might be time to highlight one of the staples of local stadium cuisine — the Boomstick.
Why it matters: With the Rangers 13 games below .500 and absent any real chance of making the playoffs this season, the assortment of ridiculous food is one of the only reasons to visit the new ballpark these days.
And the Boomstick — a two-foot chili-cheese dog with onions and jalapeños, served in a pretzel bun — is the most ridiculous of all.
Context: After debuting in 2012, variations of this monstrosity go viral every few years.
By the numbers: The Boomstick weighs around three pounds and contains roughly 3,300 calories — not counting any mustard you add.
It costs $27.50, plus a few years off your life.
Go deeper: Other offerings at Globe Life include brisket egg rolls, alligator corn dogs, barbecue from Hurtado, and a surprising number of vegan options.
Our picks:
🌬️ Mike is still deciding how to feel about the new ballpark — but definitely enjoys the air conditioning.
❤️‍🔥 Tasha is getting heartburn just looking at that delicious Boomstick.
🐊 Naheed is curious about these alligator corn dogs.
Thrilled by our booming newsletter? Refer your friends to Axios Dallas and get cool merch like stickers, totes, hats, T-shirts and more!