Axios Dallas
November 16, 2021
Happy Taco Tuesday! Your heart is true...to tacos.
☀️ Today's weather: High of 79. Back to T-shirt weather.
🎵 Sounds like: "The Waiting"
🖊️ Situational awareness: President Joe Biden has signed the $1.2 trillion bipartisan infrastructure into law.
Today's newsletter is 729 words — a 3-minute read.
1 big thing: Beto is officially running for governor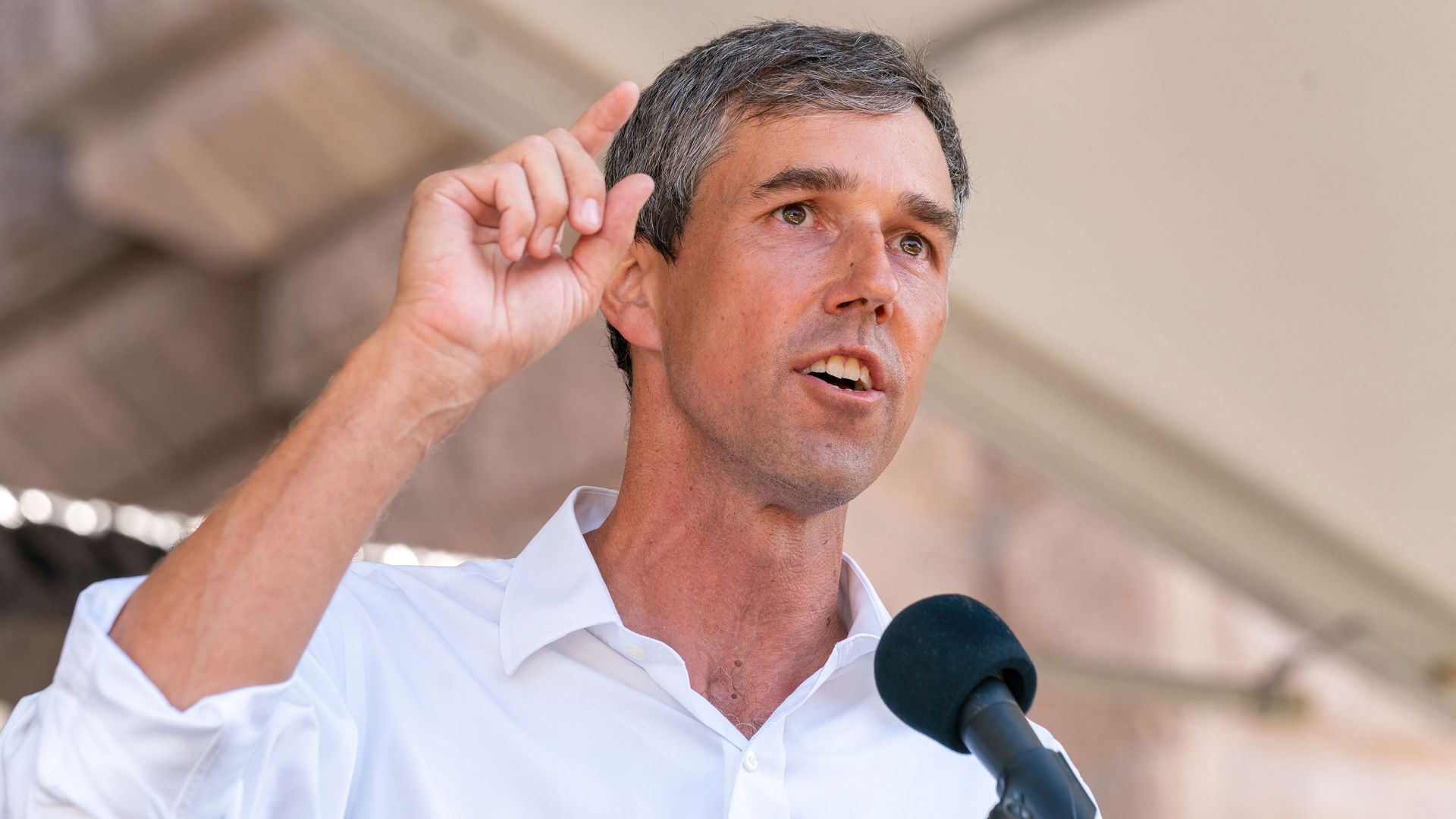 Yesterday, Beto O'Rourke officially announced that he is running for governor of Texas in 2022.
Why it matters: The formal announcement of his campaign puts to rest months of speculation that O'Rourke would challenge current Texas Gov. Greg Abbott in next year's elections.
His run gives Democrats a high-profile candidate with a national fundraising network to challenge Republican incumbent Abbott.
What he's saying: In a new campaign video, O'Rourke framed his decision to run around Texas' deadly winter storm in February, which he said left Texans "abandoned by those who are elected to serve."
"Those in positions of public trust have stopped listening to, serving and paying attention to — and trusting — the people of Texas," he added.
Instead of focusing on policies most Texans agree on — like expanding Medicaid and legalizing marijuana — O'Rourke said his Republican colleagues are focused on "extremist policies" such as gun rights and abortion.
In an interview with the Texas Tribune yesterday, O'Rourke said that Abbott "doesn't trust women to make their health care decisions, doesn't trust police chiefs when they tell him not to sign the permitless carry bill into law, he doesn't trust voters so he changes the rules of our elections."
Between the lines: Joshua Blank, research director at the Texas Politics Project at the University of Texas, told Axios that O'Rourke was "a shiny new object" in 2018, but "things after that have gotten a little more complicated."
The big picture: O'Rourke was a target of Abbott attack ads that branded him "Wrong Way O'Rourke" even before he announced his bid for governor.
2. 🐈 Dallas Animal Services is trying to save them all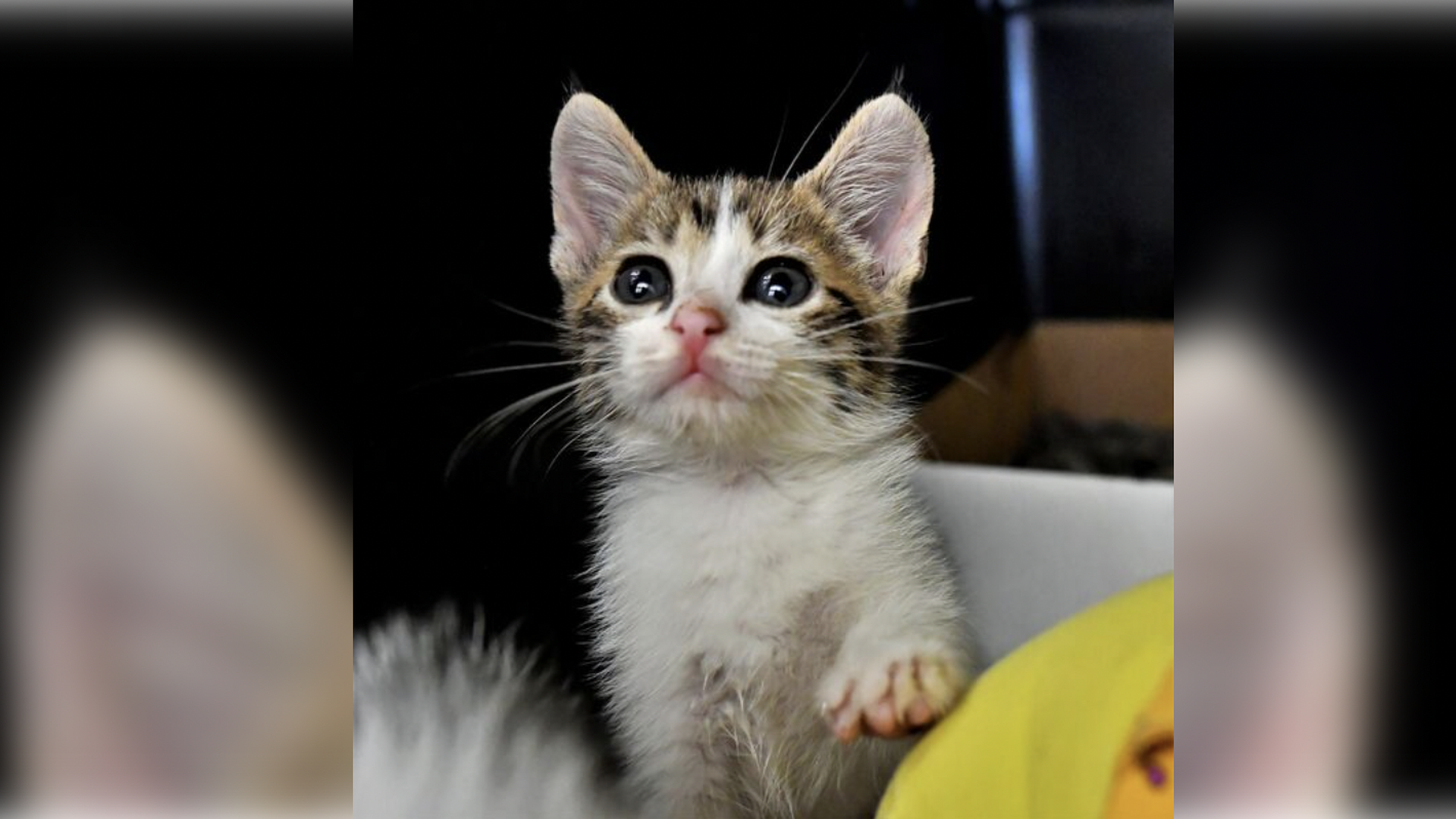 Dallas Animal Services euthanized about 200 fewer dogs and cats last fiscal year compared to 2020.
However, the city department fell short of its "live release" goal of 90% of dogs and cats.
Why it matters: DAS staff want to euthanize fewer animals and increase the percentage of animals returned to their owners, adopted or transferred to another shelter.
Details: Only 78% of cats taken in by DAS are saved compared to almost 91% of dogs taken in.
What they're saying: "Our life-saving gap is the cats and kittens," DAS interim director MeLissa Webber told City Council members during a committee briefing yesterday.
What's next: Dallas Animal Services is seeking more foster homes for cats to increase the live release rate and will post quarterly dashboards on its progress.
Our thought bubble: Adopt a cat already! Or sign up to foster.
3. 🦅 A stolen bald eagles nest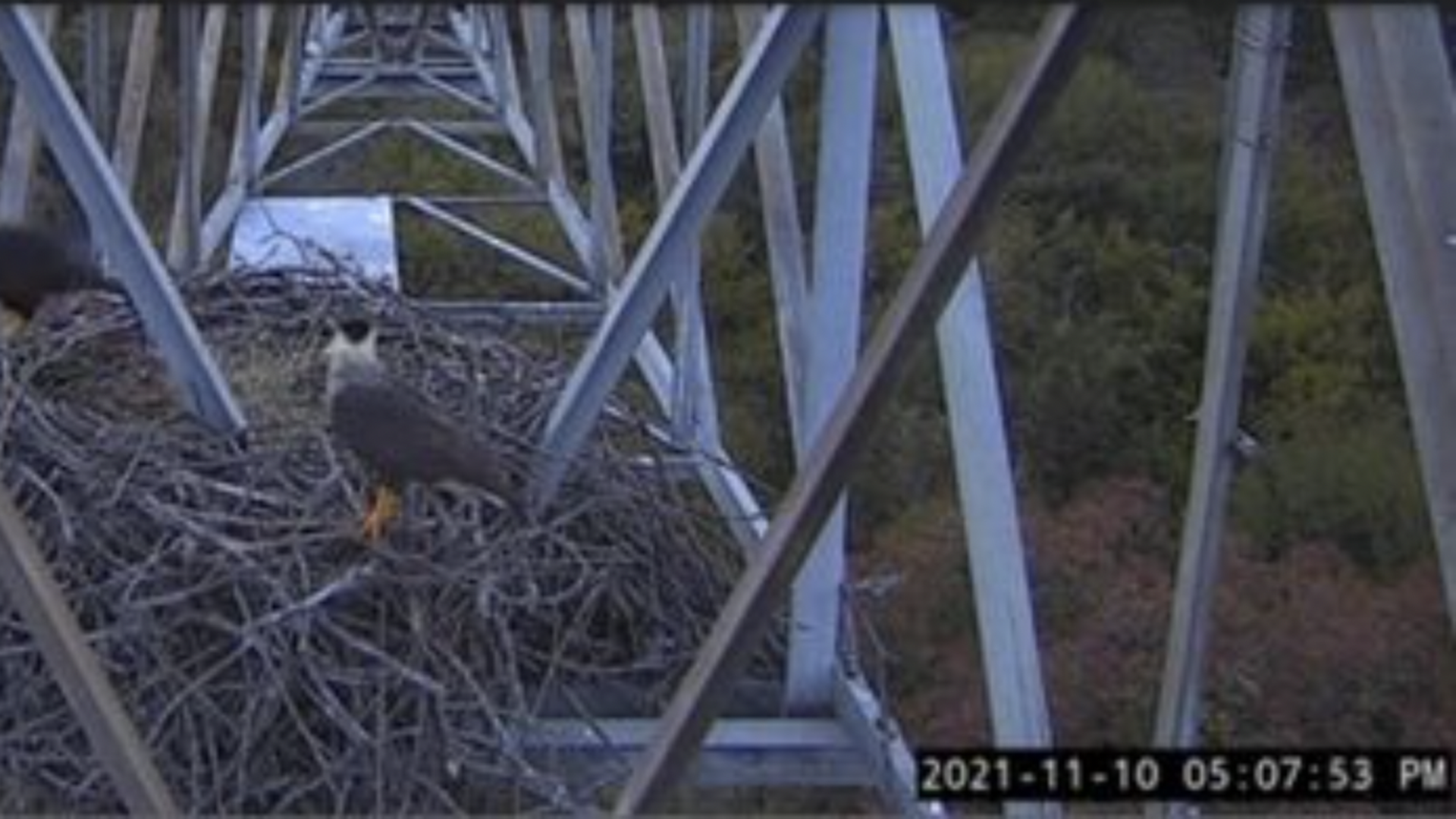 The mating pair of bald eagles that has lived at John Bunker Sands Wetland Center for several years had their nest stolen recently.
The thieves were caught on camera.
They're still there, actually: a pair of Crested Caracara falcons.
What they're saying: Squawk!
"We don't know whether or not our eagles have abandoned the nest entirely, but we are thankful for our eagle-eyed fans for making us aware of this update!" the center posted on its Facebook page.
Of note: These are not the bald eagles recently spotted at White Rock Lake.
Our thought bubble: We don't blame the falcons, with the real estate market the way it is. But we hope the eagles stick around.
4. 🗞️ Burnt Ends: Bite-sized news bits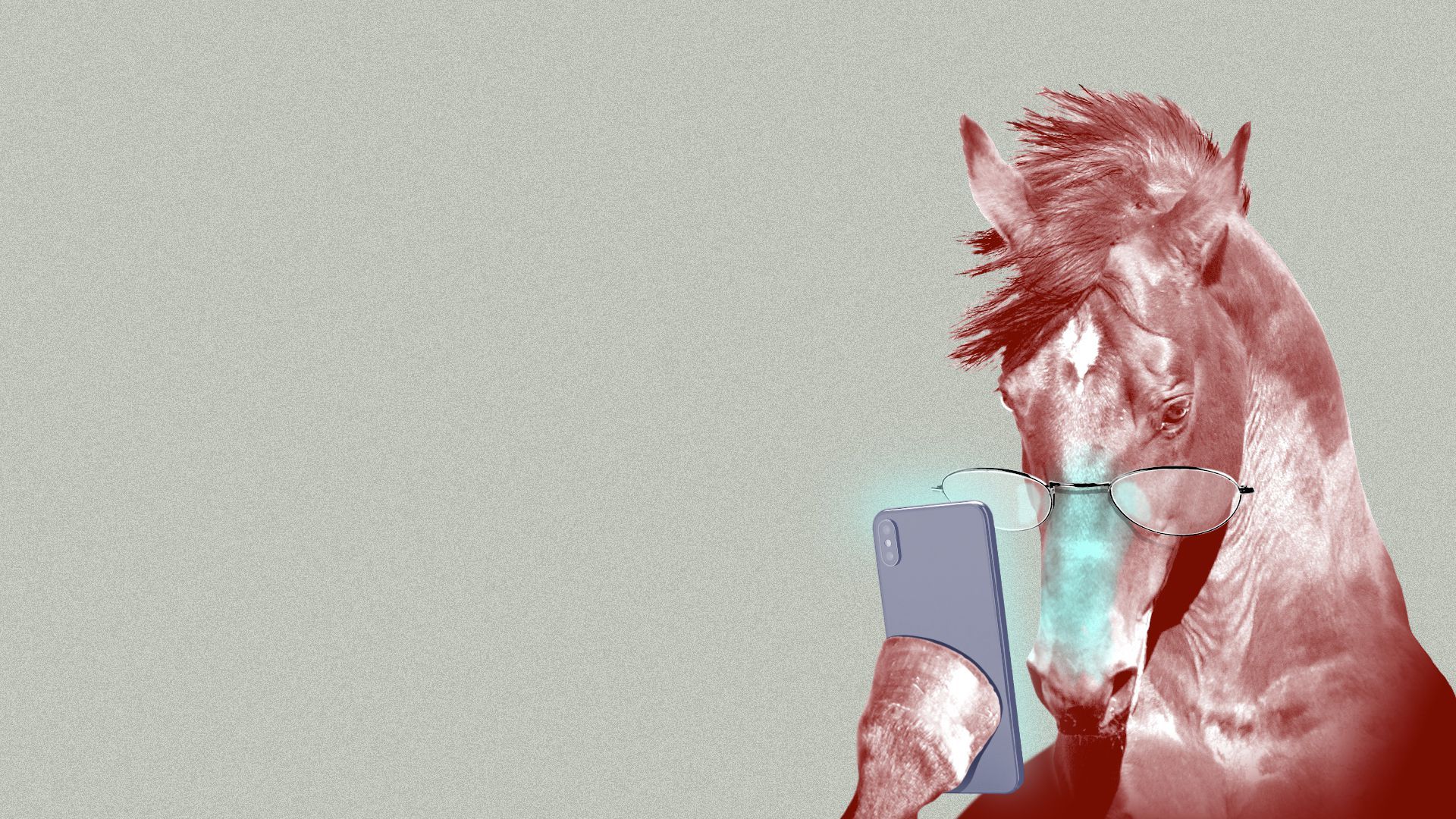 😢 A 9-year-old boy is the 10th person to die from injuries sustained during the Astroworld music festival in Houston. (CNBC)
🏀 The Dallas Mavericks will no longer require fans to show proof of vaccination or a negative COVID test to attend games. (NBC DFW)
🏘 North Texas home sales continue to decline. Collin County home sales dropped 17% in October compared to last year. (DMN)
🙋‍♂️ Big Brother Big Sister of Greater Dallas needs men to volunteer to mentor more than 300 boys on its waitlist. (Dallas Observer)
🔎 Bedford police used DNA evidence to identify the man who raped and killed a woman in 1986. There will be no day in court, though, because the man died in January. (Star-Telegram)
💬 Quote du jour
"This first death in Dallas County during this season is a sad reminder that influenza also needs to be taken seriously. The best way to protect yourself and others is to get your seasonal flu shot."
— Dr. Philip Huang, the Dallas County public health director, in a statement on the first flu death of the season in the county.
5. 🌮 One taco to go: Tacos Y Mas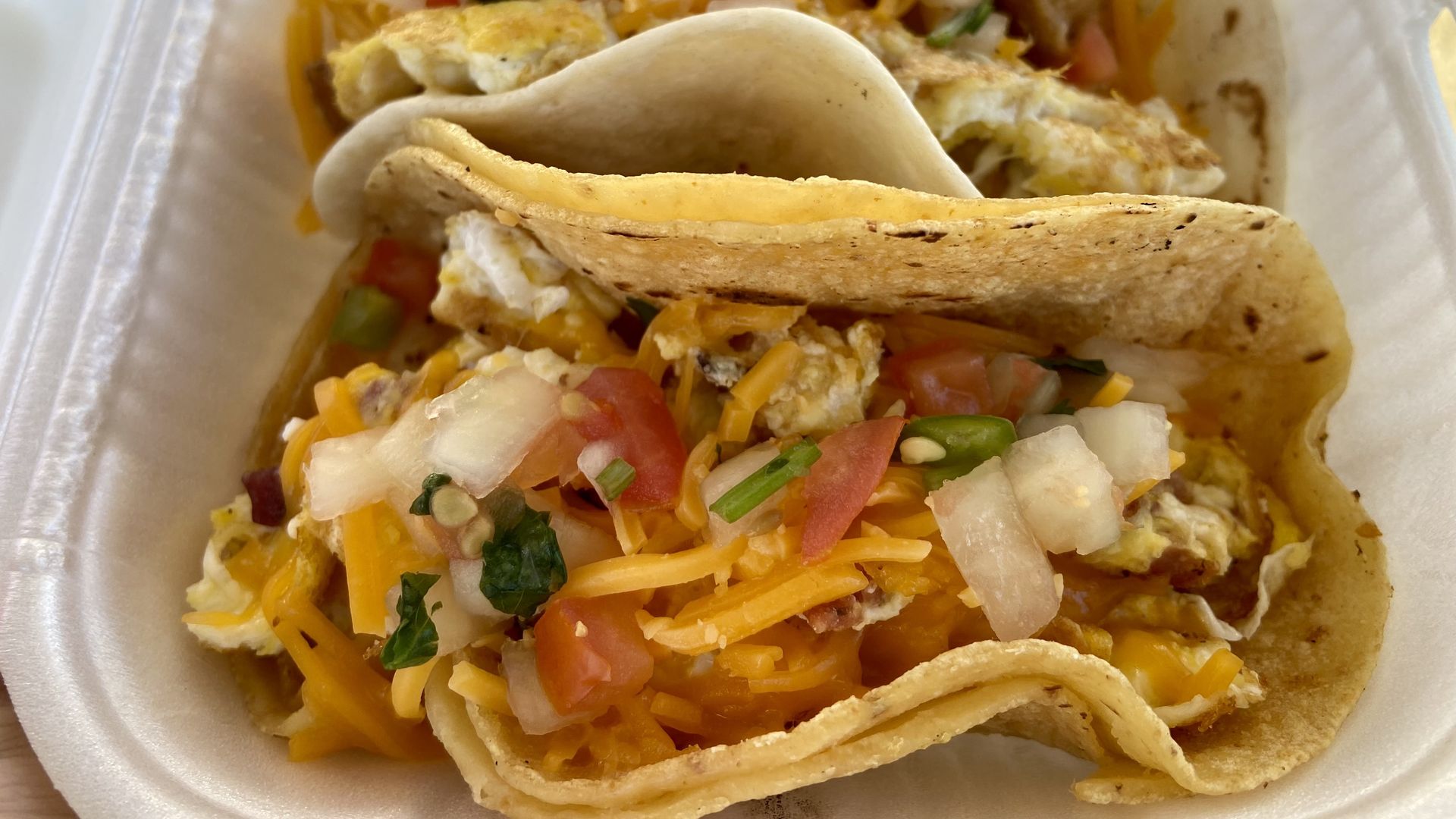 This week's Taco Tuesday tour takes us to Tacos Y Mas for breakfast.
There are nine locations in North Texas.
The business has expanded significantly from its start in 1997 as a portable taco stand outside a grocery store.
What to order: the cowboy taco
Where: Tacos Y Mas, 5419 Ross Ave. in Dallas
Cost: $2.69
Pro tip: All the tacos are good, but why not lean into breakfast all day.
Six word review: Every taco should have crispy potatoes.
🤔 Know of a taco we should try? Hit reply and let us know.
Our picks:
📖 Mike is reading "A Shot in the Moonlight" by fellow Axion Ben Montgomery. (It's great!)
🎂 Tasha is celebrating her fully grown baby sister's birthday.
Wanna eat breakfast for dinner with us every day? Refer your friends to Axios Dallas and get cool merch like stickers, totes, hats, T-shirts and more!