May 16, 2022
Happy Monday! Look for the light amid the darkness.
☀️ Today's weather: High of 92. It's only getting hotter this week.
🎵 Sounds like: "Hot Hot Hot"
🗳 Situational awareness: Early voting for the May 24 runoff election begins today.
A lot of people around North Texas are going to be late and tired today because the Stars game went into overtime and didn't end until midnight.
But it's OK. The mayor has issued an official permission slip to anyone who needs one. Totally legally binding, for sure.
Today's newsletter is 920 anti-hate words — a 3.5-minute read.
1 big thing: 🚨 Shooting at Korean salon investigated as hate crime
The shooting of three women at a Korean hair salon is being investigated as a hate crime and is believed to be connected to at least two other attacks.
Why it matters: Reports of hate crimes increased last year but hate crimes against Asian Americans have increased 339% in 2021, according to a report from the Center for the Study of Hate and Extremism at California State University, San Bernardino.
Between the lines: Anti-Asian racism has increased since the beginning of the COVID-19 pandemic, with some people blaming Asians for the spread of the disease, reported Axios' Russell Contreras and Shawna Chen.
What happened: A gunman dressed in black got out of a red minivan, ran into the Hair World Salon on Royal Lane and shot three women Wednesday afternoon. The women survived.
On Thursday, Dallas Police Chief Eddie Garcia said, "We can confidently say that hate was not a motivating factor," per the DMN.
But police reversed course Friday and said the possible hate crime was connected to two other attacks at Asian-run businesses.
The other attacks: The first was a drive-by shooting from a red minivan on April 2 on Royal Lane in Northwest Dallas.
The second took place May 10. A person in a red minivan shot into a business on Sunnyvale Street in southern Dallas.
Zoom out: Meanwhile, the FBI is investigating the mass shooting that left 10 people dead Saturday in Buffalo, New York, as a hate crime.
Police said the alleged shooter, an 18-year-old white man, drove hours to a predominantly Black neighborhood as part of the "straight-up racially motivated hate crime."
Eleven of the 13 people shot were Black. Three people are expected to survive.
What we're watching: Dallas police are looking for the gunman in the Dallas shooting and are asking for the public's help identifying him and his vehicle.
Hate crime prosecutions are rare in Texas, and it remains to be seen whether the gunman would face a hate crime charge.
Listen: Axios Today explores the racist "great replacement" theory.
2. 📊 Poll: 53% of Texans oppose overturning Roe
Hundreds of protesters gathered Saturday outside Dallas City Hall as part of a nationwide series of "Bans Off Our Bodies" marches in response to the pending Supreme Court opinion on abortion.
Why it matters: Texas is one of 13 states with a so-called "trigger law" that would make performing the procedure a felony within 30 days of a SCOTUS decision.
Meanwhile, opposition to overturning Roe increased among Texans since February, according to the latest Dallas Morning News-UT Tyler poll released Saturday.
By the numbers: Of polled Texans, 53% say they oppose overturning the 1973 Supreme Court case, compared to 50% in February.
73% of Democrats said Roe should not be overturned, and 35% of Republicans said the same.
1,232 registered voters responded to the poll conducted May 2-10.
Read the full story for Justice Clarence Thomas' take on the leaked draft decision.
3. 🏀 A tale of two Game 7s 🥅
For the first time, Dallas had two pro teams playing do-or-die playoff Game-7s on the same day.
The Mavs and the Stars were on the road, and both entered their games as underdogs.
What happened: The Mavs tipped off earlier and throttled the No. 1-ranked Suns.
At halftime, Luka Doncic had 27 points — as many as the entire Suns roster combined — and Dallas had a 30-point lead. The game ended 123-90.
It was magical.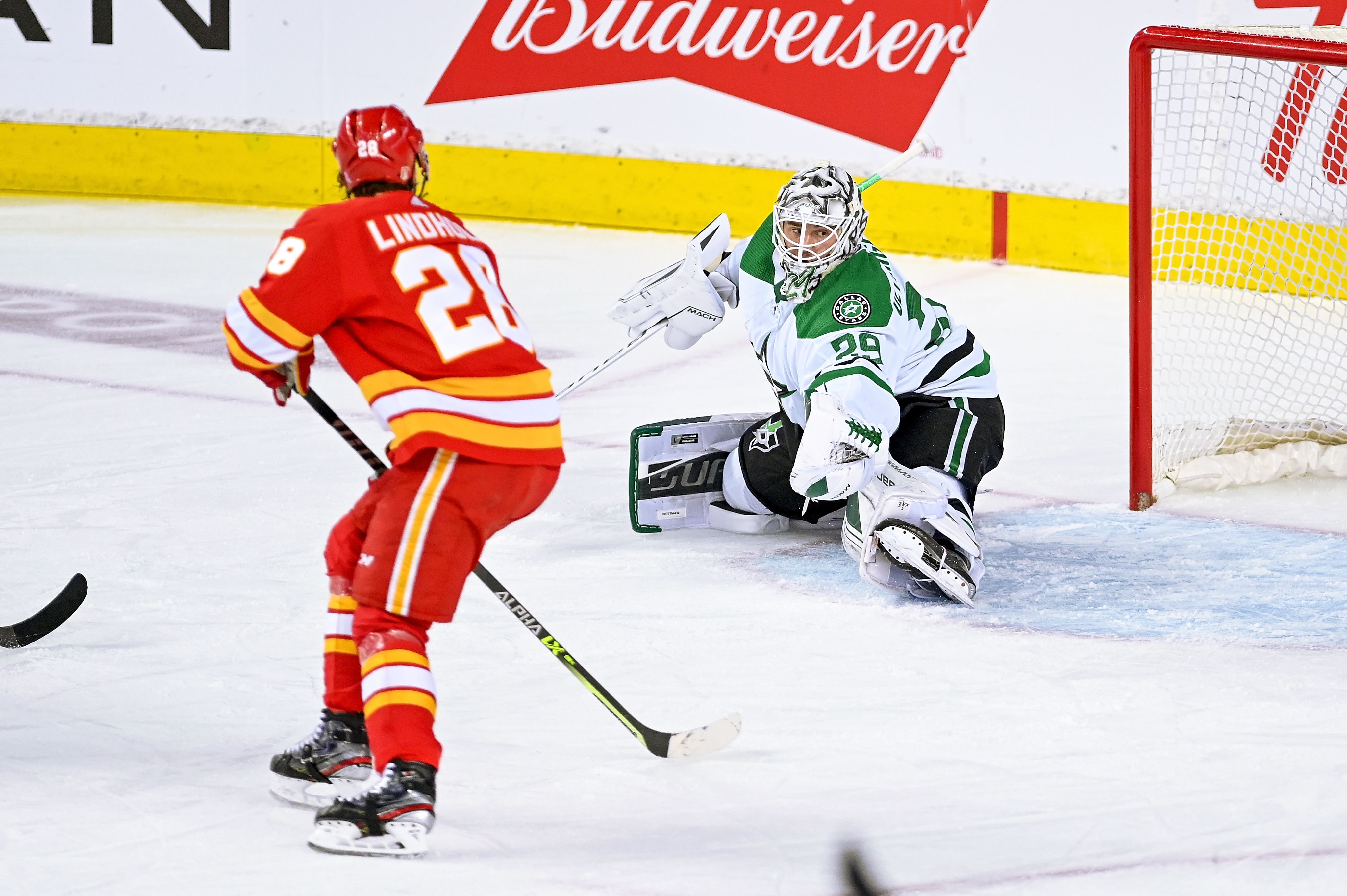 Meanwhile, the Mavs game was well in hand by the time the puck dropped in Calgary — and the Stars took a 1-0 lead less than a minute into the first period.
For a while, it looked like both the Mavs and Stars were going to advance.
Yes, but: The Flames tied the game (twice), and it went into overtime 2-2.
In the end: On Calgary's 67th shot of the night, Johnny Gaudreau hit the game-winner.
The bottom line: After barely sneaking into the playoffs, this Stars team — especially Oettinger — made it a great series and took one of the Stanley Cup favorites down to the wire.
What's next: The Mavs will play the Warriors in the conference finals. The first game is Wednesday at 10pm.
Because who needs sleep?!
4. 🗞 Burnt ends: Bite-sized news bits
🏳️‍⚧️ The Supreme Court of Texas ruled that the state's child welfare agency can resume investigations of parents who give gender-affirming care to their children. (Texas Tribune)
📊 Gov. Greg Abbott still leads Democratic gubernatorial candidate Beto O'Rourke in the latest statewide poll. Incumbent Ken Paxton also leads George P. Bush in their Republican runoff election for attorney general. (DMN)
📉 Homelessness in Dallas and Collin counties has decreased slightly since last year. (KERA)
🥵 Air conditioning repair costs are increasing because of inflation and supply chain issues ahead of what is predicted to be a hot summer. (Star-Telegram)
💰 North Texas Republicans are offering a $5,000 reward for information leading to the arrest and prosecution of whoever vandalized two Denton pregnancy centers. (Denton Record-Chronicle)
5. 🤤 What snacks best represent Texas?
Axios employees meet up in Washington, D.C., later this week, and reporters from across the country are bringing snacks from their respective cities to compare.
We have to figure out North Texas' best snack.
Yes, but: Barbecue probably won't travel well, so Pecan Lodge is out.
Same for tacos and queso.
We need your help: This is where you come in. Help us show our colleagues that North Texas can snack with the best of them.
🤔 Got a great travel-ready food idea? Hit reply, and tell us.
Our picks:
🦫 Mike is hoping someone suggests something better than beaver nuggets to take to D.C.
🥱 Tasha is tired from all that playoff stress. Imagine how the athletes feel.
Wanna stay up late watching sports with us? Become a Dallas member for as little as $50 a year, and get exclusive newsletters and access to members-only events!