Axios Dallas
October 05, 2021
Happy Tuesday: Tomorrow's good ol' days are made today.
😎 High of 86, low of 61. Bright and sunny all day.
🎧 Sounds like: "On the Road Again" by Willie Nelson.
⚖️ Situational awareness: The U.S. Supreme Court started a new session this week. So, laws about guns, abortion and religion might all change soon. Other than that, no biggie.
Today's newsletter is 773 words — a 3-minute read.
1 big thing: 🏛️ City Hall's ethics problem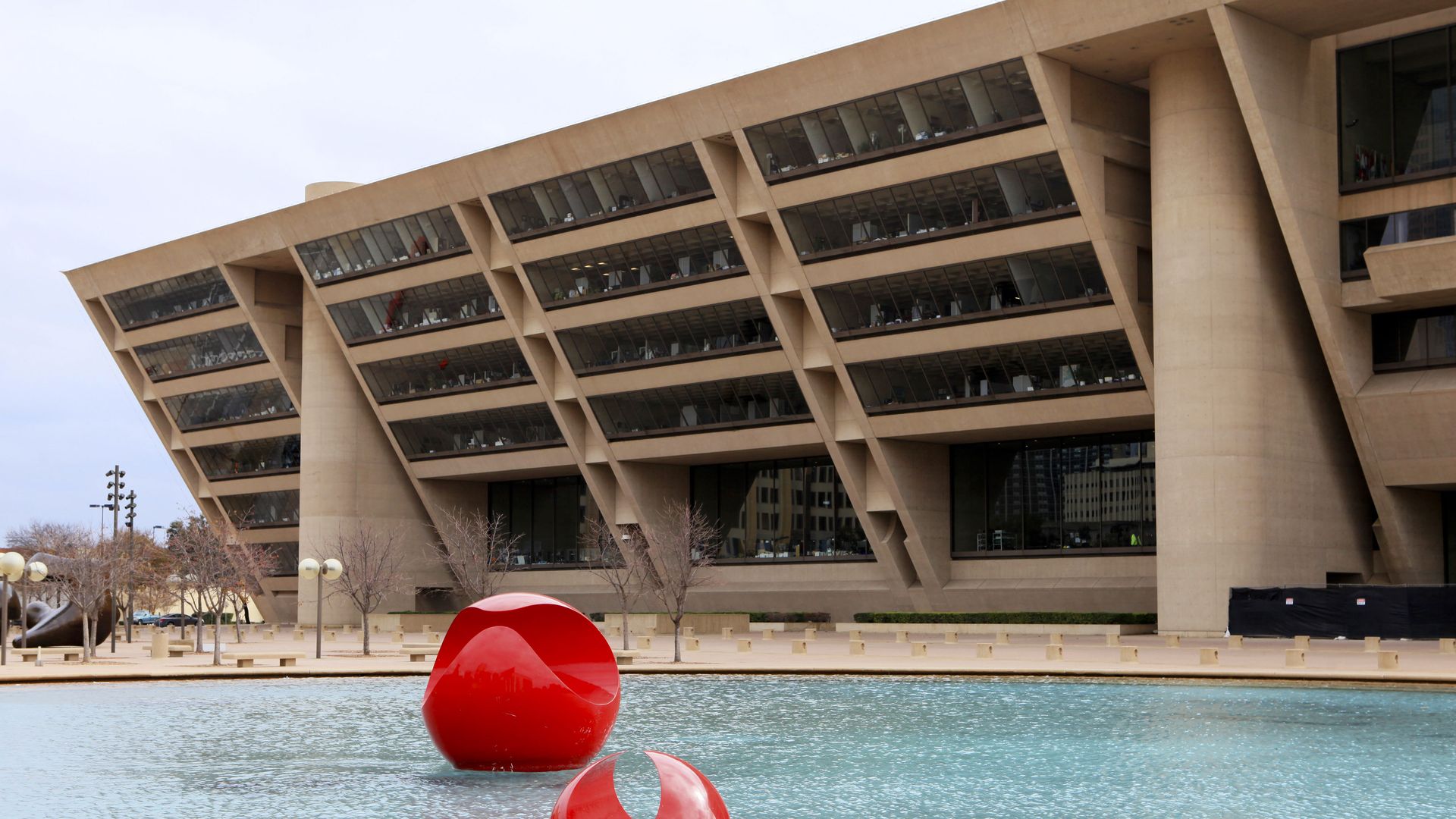 Mayor Eric Johnson's Ethics Reform Task Force recently suggested several changes to the way Dallas addresses ethics concerns in city government.
The task force's recommendations include the creation of the Office of Inspector General, which would be a central repository for all ethics complaints and also have the power to investigate them.
Why it matters: Corruption and bribery are the pernicious enemies of democracy and fair government. When Johnson took office, he promised to rewrite the city's ethics rules to "permanently" end corruption among city officials.
What they're saying: "We've seen too many clear instances of corruption that have undermined our efforts to build a safer, stronger city," Johnson said in a news conference last week. "We've heard far too many questions about how business gets done here."
Flashback: In 2019, former Council member Carolyn Davis admitted to accepting more than $40,000 in bribes. (Davis and her daughter were killed in a car crash later that year.)
Former Mayor Pro Tem Dwaine Caraway was sentenced to 4.5 years in prison after pleading guilty to accepting close to half a million dollars in bribes from developer Ruel Hamilton.
Hamilton faces up to 25 years in prison for his involvement in both cases. His sentencing is scheduled for next month.
Details: The new report also includes suggestions for reforming campaign finance, an often overlooked aspect of municipal ethics.
The task force recommends simplifying the city's ethics code to create more clear-cut rules for officials.
What's next: The council's general investigating and ethics committee will likely be briefed about the latest report later this month.
The entire council could vote on a reform package within a few months.
2. 🗑 Dallas sanitation no longer trash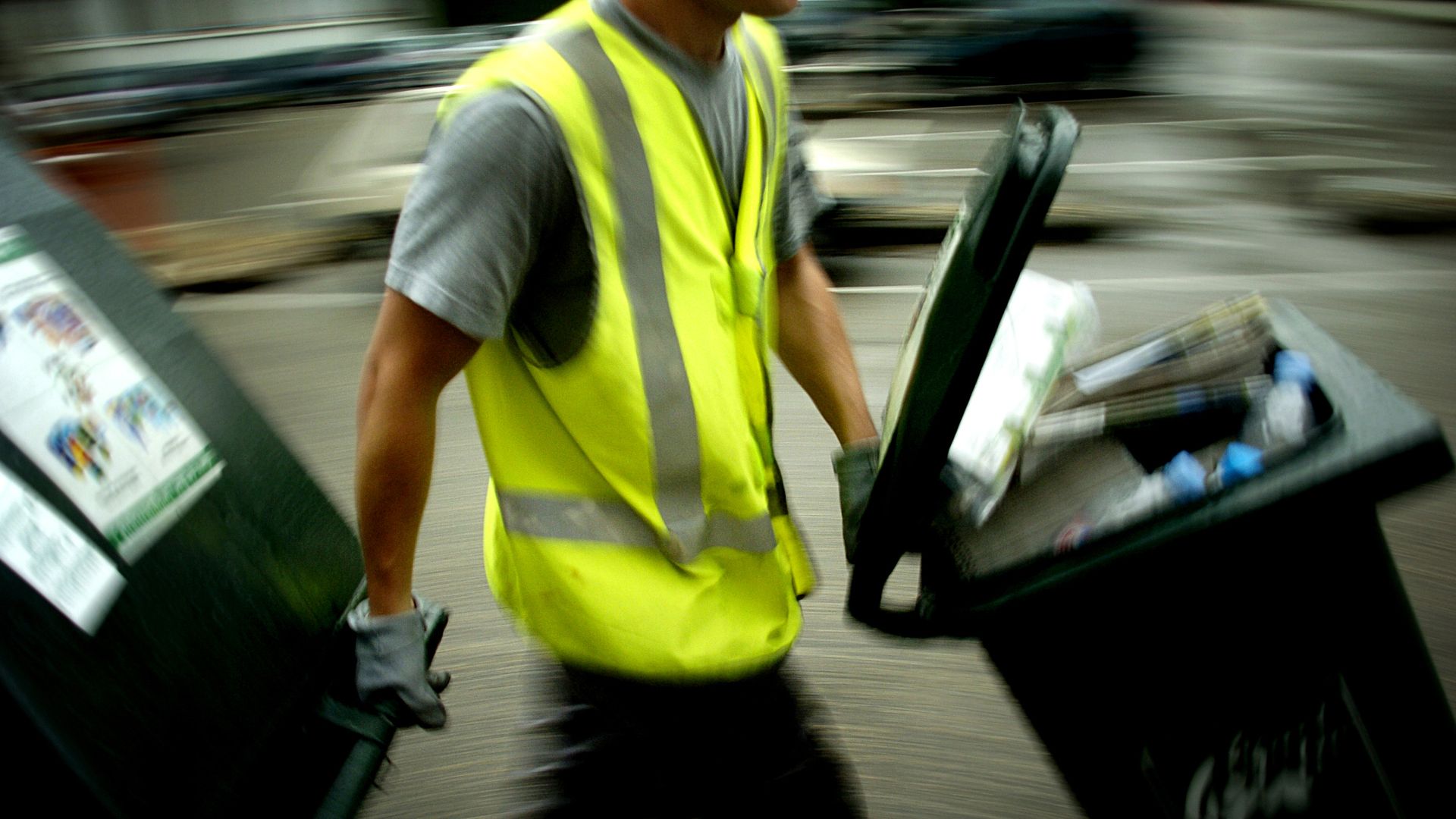 The Dallas sanitation department received fewer missed trash collection complaints after hiring a new sanitation director in July and adopting a new labor contract in August.
By the numbers: Complaints to 311 about missed garbage pickup peaked in June and July.
More than 3,000 complaints were made in June, and 2,400 in July.
In May, there were 821 brush and bulky trash pickup complaints, the highest number for the year.
The city received fewer than 300 bulky trash complaints in September.
What's next: The city still needs to hire more sanitation truck drivers. The city employed 200 drivers in August and 220 by the end of September. The city needs 240 drivers on staff, according to the memo.
3. ⚾️ There's (sometimes) crying in baseball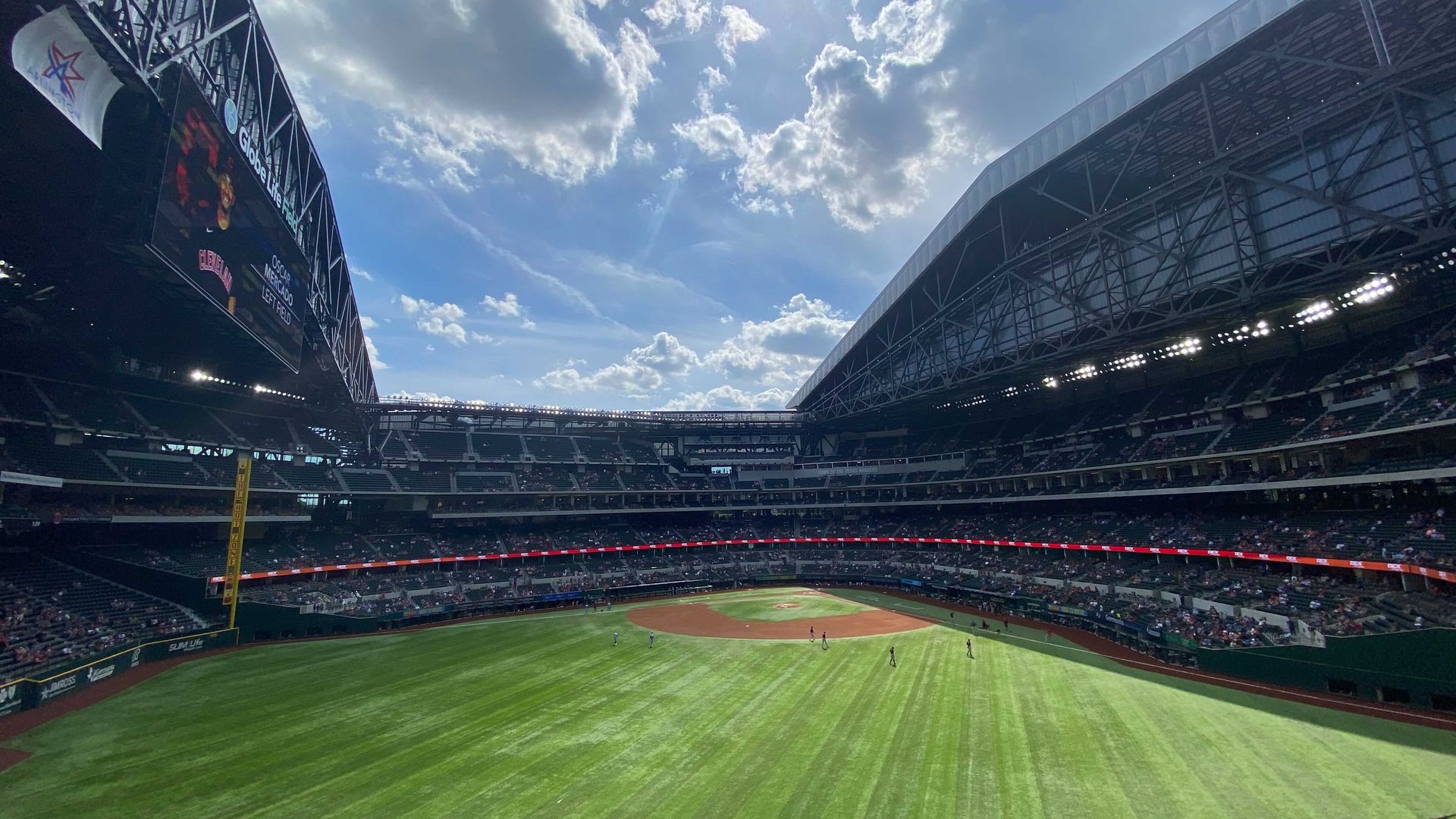 The Texas Rangers scored no runs in the final game of the season, falling 6-0 to Cleveland. But, hey, the roof was open and the weather was gorgeous.
The Rangers lost 102 games this year, joining three other Major League teams with more than 100 losses.
It's the first time since 1973 that the Rangers have lost more than 100 games.
Why it matters: Despite the incessant losses, more than 2.1 million people attended home games at the newly built $1.2 billion Globe Life Field this year.
The Rangers' average attendance was 26,053, the highest in the American League, the team said.
Flashback: A decade ago, the Rangers were headed to a second World Series in two years. The team needs a lot of rebuilding to reach that point again.
Thought bubble: A roof won't be enough to keep these crowds coming. With Joey Gallo and Elvis Andrus gone, Rangers fans need to connect with new favorites. All-star Adolis Garcia likely fits the bill.
What was your lowlight of this dismal season? Email us at

[email protected]

to share your thoughts.
4. Burnt Ends: Bite-size news bits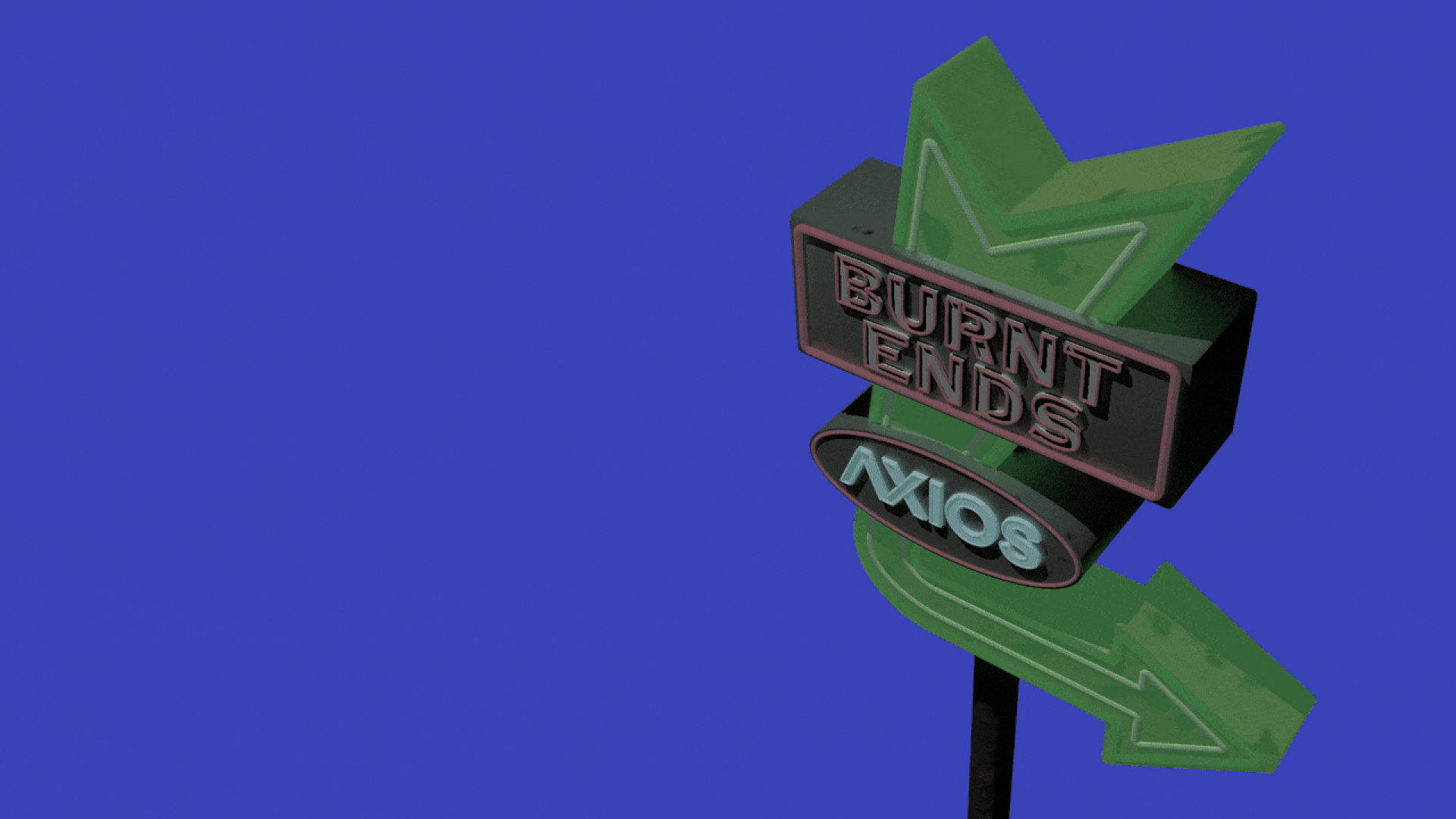 🗳 Republican lawmakers are trying to split up Texas Senate District 10 in Tarrant County to make it more conservative. (Texas Tribune)
🏈 A Utah man was charged with murdering former West Mesquite football player Aaron Lowe. (WFAA)
💻 Hackers tried to extort millions out of Allen ISD. (NBCDFW)
💉 Almost 550,000 Texans have already received a booster COVID-19 vaccine. (KERA)
🌳 The Texas Trees Foundation will give away 500 trees to Richardson residents to replenish areas damaged by the 2019 tornado. (DMN)
5. 🌮 Taco Tuesday: Desperados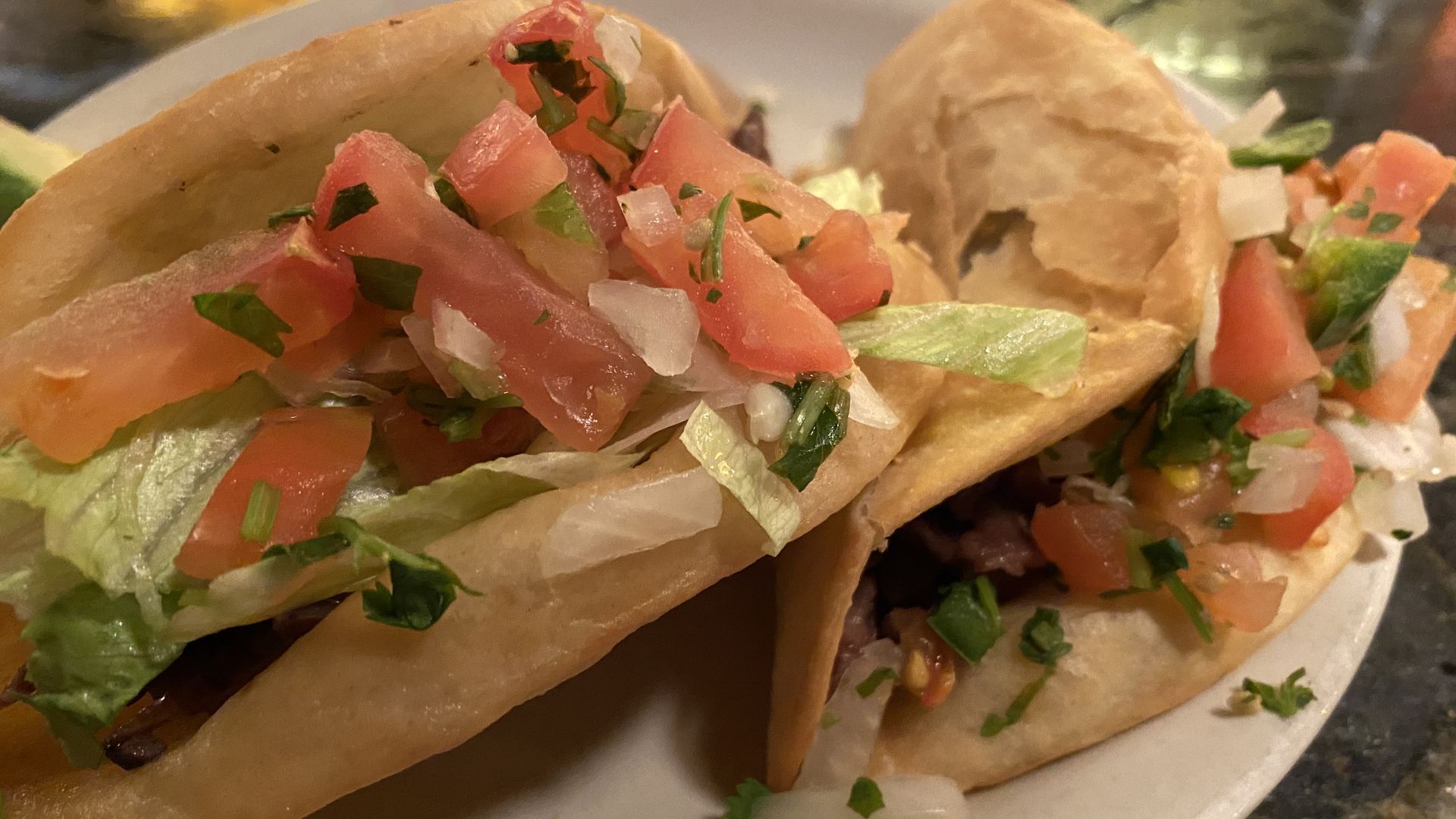 This week's taco Tuesday takes us to Desperados in Upper Greenville, a 45-year-old local treasure allegedly popular with celebrities and athletes ranging from Dirk Nowitzki to Tatu.
The menu has plenty of solid options, but you can't leave without ordering this one thing.
What to order: Desperados Tacos
Where: Desperados Mexican Restaurant 4818 Greenville Ave., Dallas
Cost: $13-$14 for two tacos, plus beans and taco salad.
Best time to go: Tacos are $3 off Thursdays after 5pm.
Six word review: Crispy flour tortillas make everything better.
Got a taco you think we should try? Let us know.
Wanna be our crispy flour tortilla? Refer your friends to Axios Dallas and get cool merch like stickers, totes, hats, T-shirts and more!