Axios Dallas
October 07, 2021
It's Thursday! Find some time to breathe deeply today.
🙏 Highs in the 90s, lows in the 60s. Dear fall, please come soon.
🎧 Sounds like: "Screw You, We're From Texas" by Ray Wylie Hubbard.
⚖️ Situational awareness: A federal judge halted enforcement of Texas' new abortion law while a lawsuit brought by the Biden administration makes its way through the courts.
Today's newsletter is 854 words — a 3.5-minute read.
1 big thing: 💵 AT&T's conservative conundrum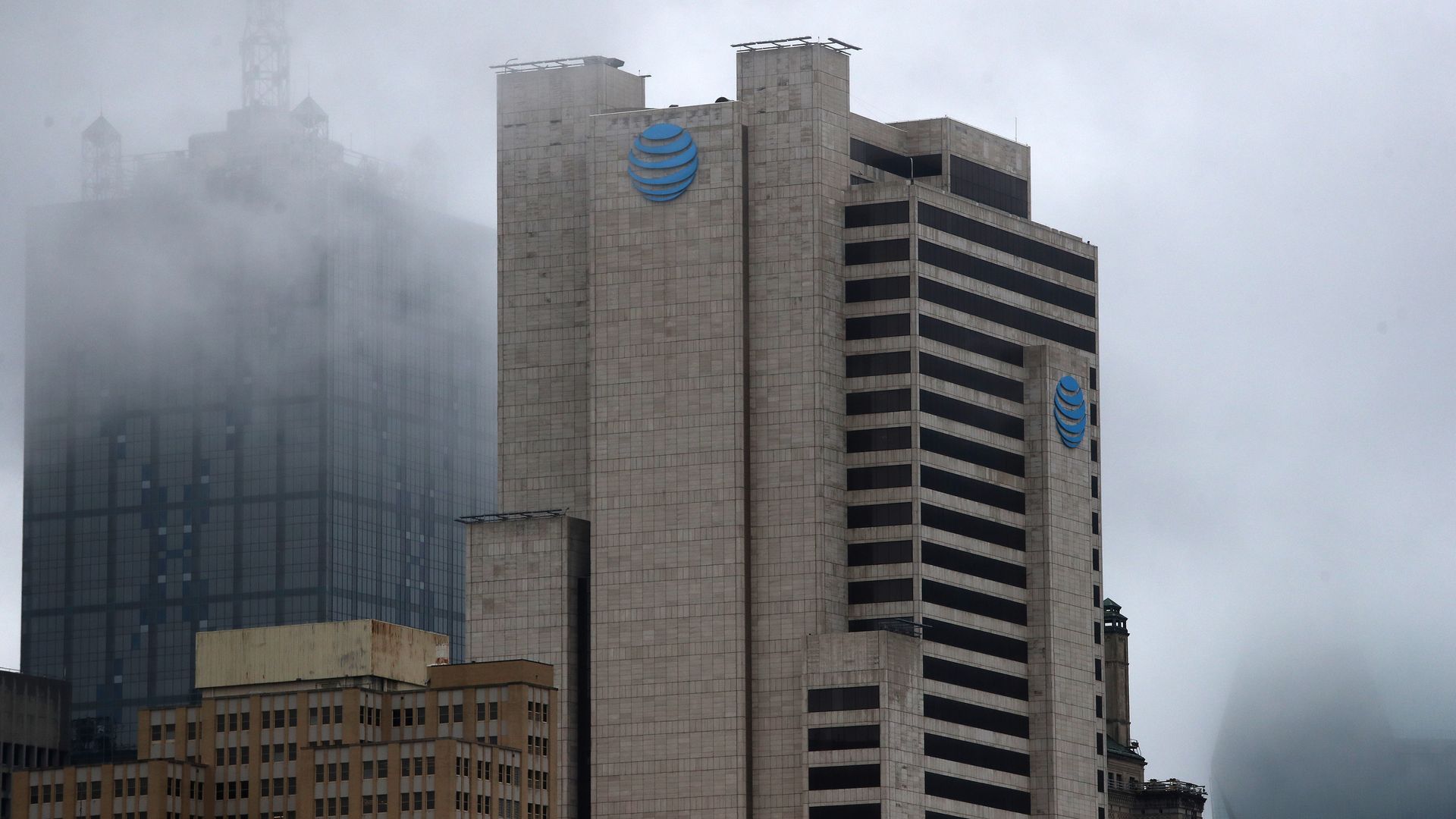 Dallas-based AT&T is taking heat for the company's contributions to the conservative politicians who passed Texas' unpopular abortion bill.
Why it matters: AT&T, the world's largest communications company, has quietly become a powerful player in conservative politics.
The corporation is one of the top donors to the sponsors of Texas' abortion ban. Since 2018, the company has donated $301,000 to the bill's sponsors, according to popular.info.
AT&T is also the primary source of funding for One America News, a network that spreads conspiracy theories about the 2020 election and the COVID-19 pandemic, a Reuters investigation revealed.
AT&T-owned television platforms account for 90% of OAN's revenue, according to 2020 sworn testimony by an OAN accountant.
2. 🚚 Why people are moving to Texas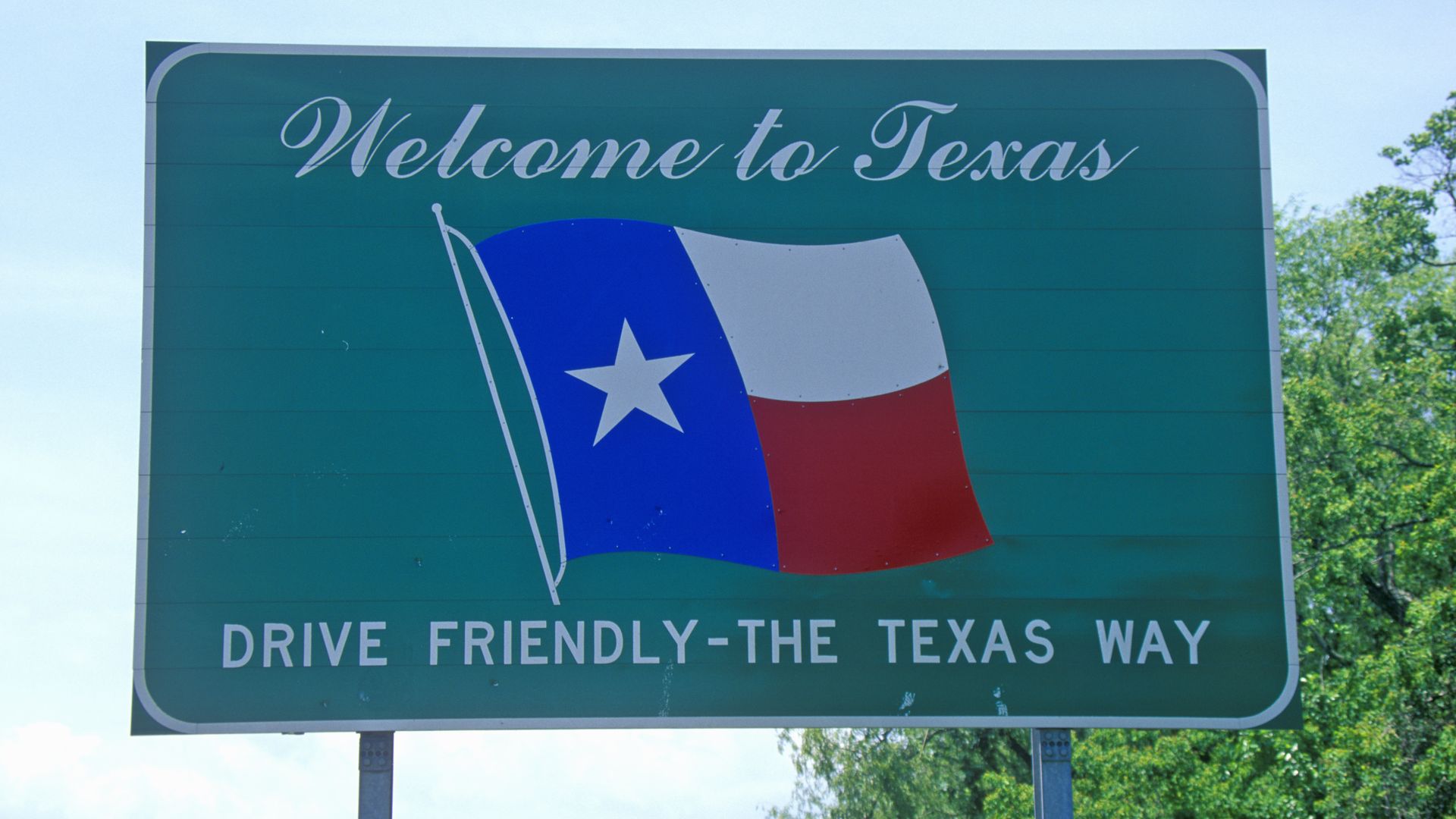 University of Texas at Austin and Stanford University released a joint study comparing the economic policies of California and Texas and how they affect quality of life.
Why it matters: The two most populous states in the country have long epitomized contrasting ideas about government, including policies on taxes, regulation and, more recently, pandemic response.
Context: Even before the pandemic, 50,000 Californians moved to Texas annually, often settling around Dallas.
Texas is one of the fastest-growing states in the country and gained two congressional seats in the latest census, while California is growing slower than the national average and lost two districts.
Texas Gov. Greg Abbott has repeatedly taken aim at California, even campaigning with the motto "Don't California My Texas!"
Details: According to the study, crime rates and renewable-energy production in both states are similar, although California spends more per capita on both police and green energy subsidies.
The Lone Star State has lower income taxes, but higher property taxes and a lower percentage of insured residents.
The Golden State has much higher income taxes and spends 60% more than Texas on a per-resident basis.
California also spends more per K-12 student, but "student outcomes are if anything better in Texas," the study concludes.
By the numbers: The biggest economic difference between the states is the overall cost of living.
In California, 57.8% of houses cost more than $500,000.
In Texas, that number is only 7.8%. Most homes here are under $200,000.
3. 📚 Writers remember Larry McMurtry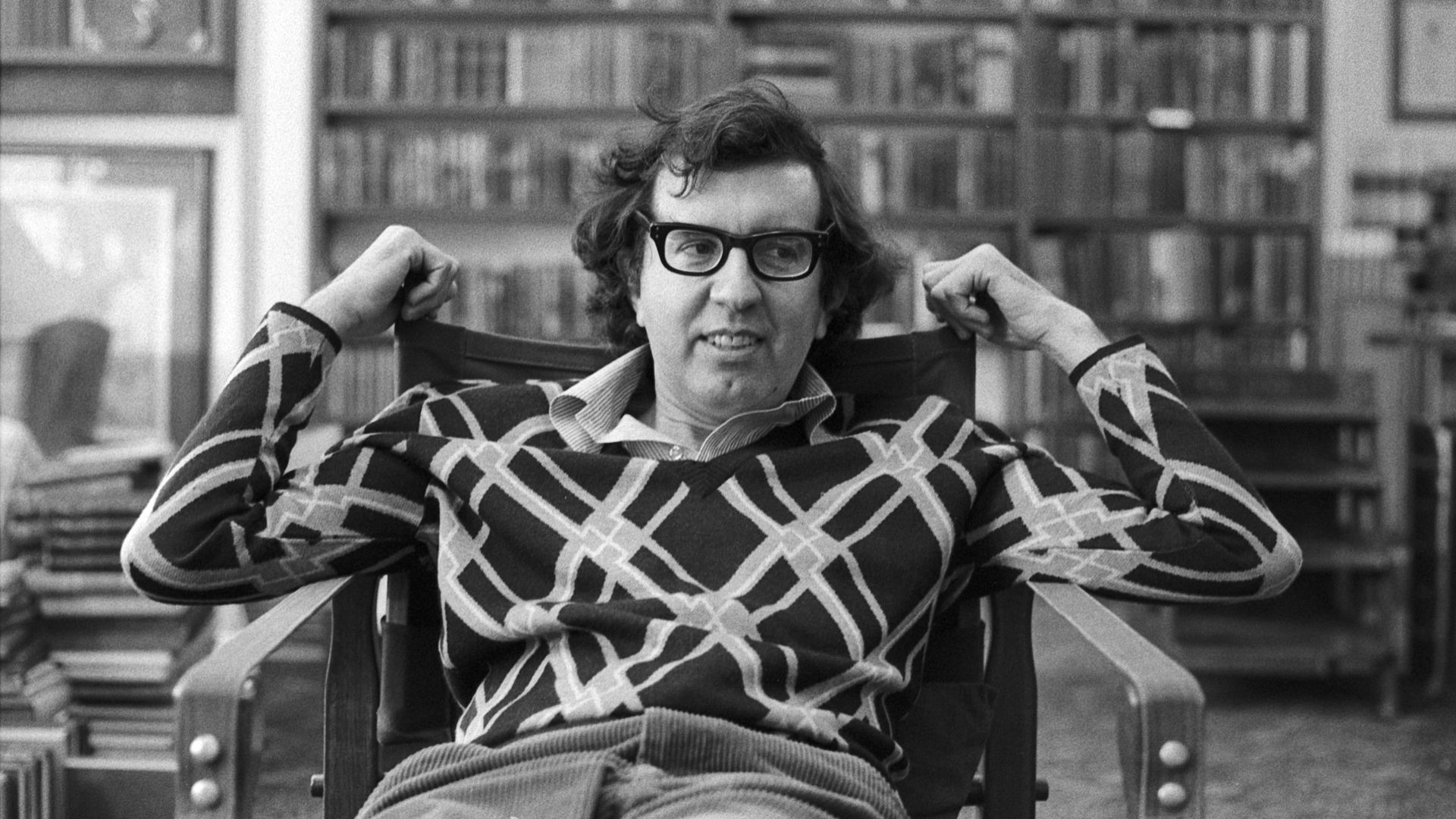 Writers from across the country will gather in Archer City this weekend to pay tribute to Larry McMurtry, the legendary Texas author who died in March.
Organized by George Getschow, who co-founded the University of North Texas' Mayborn Literary Nonfiction Conference, the convocation will include readings at the Royal Theater by writers influenced by McMurtry and a free public screening of "The Last Picture Show" on Saturday night.
Why it matters: McMurtry, who grew up in Archer City, is one of the most acclaimed and prolific writers in the state's history.
What they're saying: "Larry McMurtry impacted the way we all think about Texas, the way we think about ourselves," Getschow tells Axios. "There was a time when we had a jingoistic attitude about Texas. He made us re-examine the way we think about our customs, our beliefs."
What we're watching: A collection of essays by writers speaking this weekend and others will be published by the University of Texas Press.
Contributing writers include Beverly Lowry, Stephen Graham Jones, Sarah Bird, Skip Hollandsworth, Stephen Harrigan, Geoff Dyer, Alfredo Corchado, McMurtry's occasional-writing partner Diana Ossana, and Axios Dallas' own Mike Mooney 👋.
Go deeper: Read Mike's essay about the way McMurtry's work changed Archer City, from the August issue of Texas Highways.
4. Burnt Ends: Bite-size news bits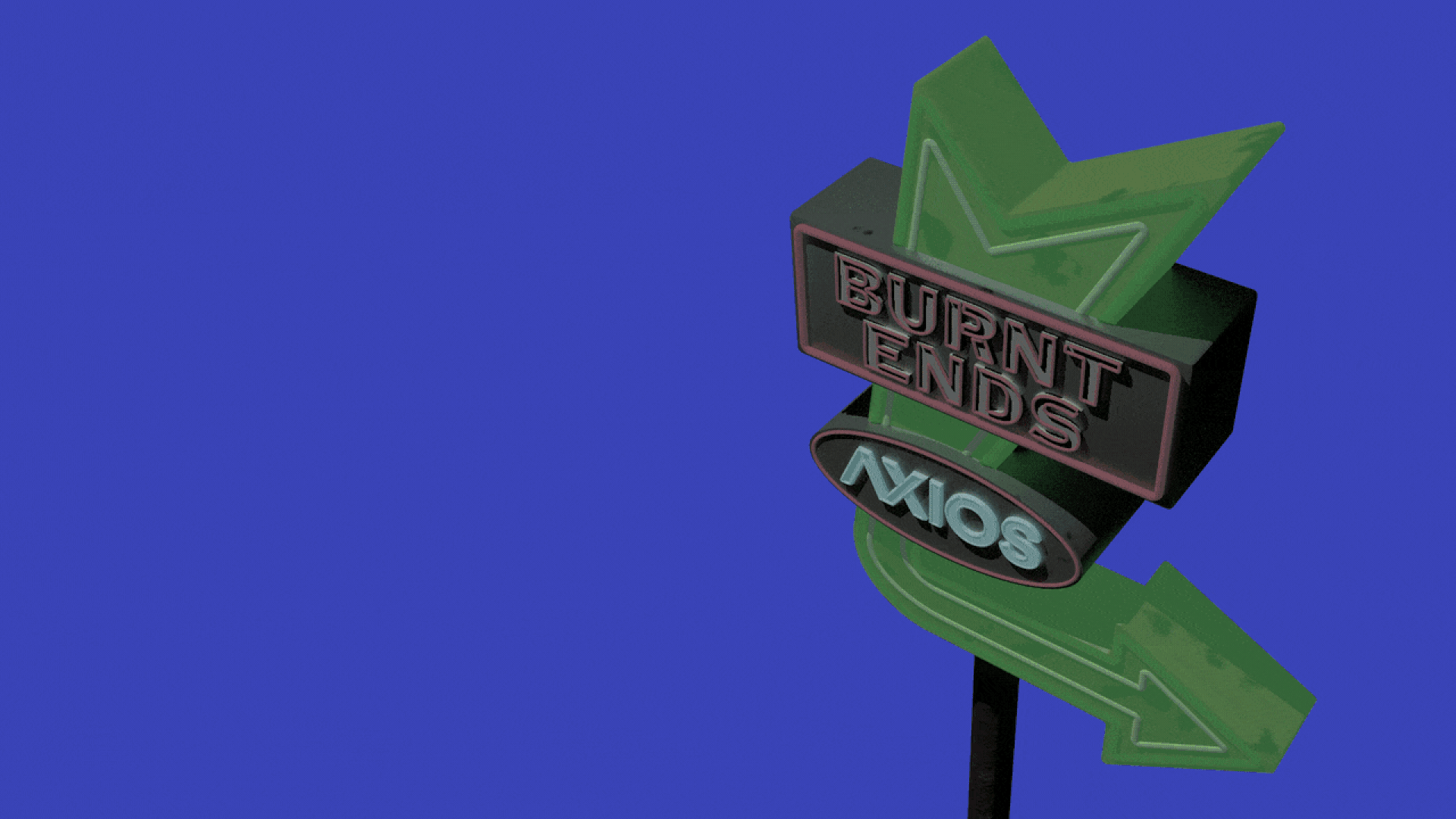 🚓 Four people were injured in a shooting at an Arlington high school. Police said an 18-year-old is in custody. (DMN)
🤧 Health experts warn a "twindemic" is possible this season because of increasing flu and COVID-19 cases. (KERA)
🏈 Cowboys offensive tackle La'el Collins requested a restraining order to block the rest of his suspension for violating the NFL's substance-abuse policy. (USA Today)
🦒 The Dallas Zoo euthanized a 3-month-old giraffe after a "catastrophic leg injury." (FOX4)
💇 A 9-year-old in Collin County is hoping to repeat as a national mullet champion. (NBCDFW)
5. 🕺 Have you seen this party house for sale in Oak Cliff?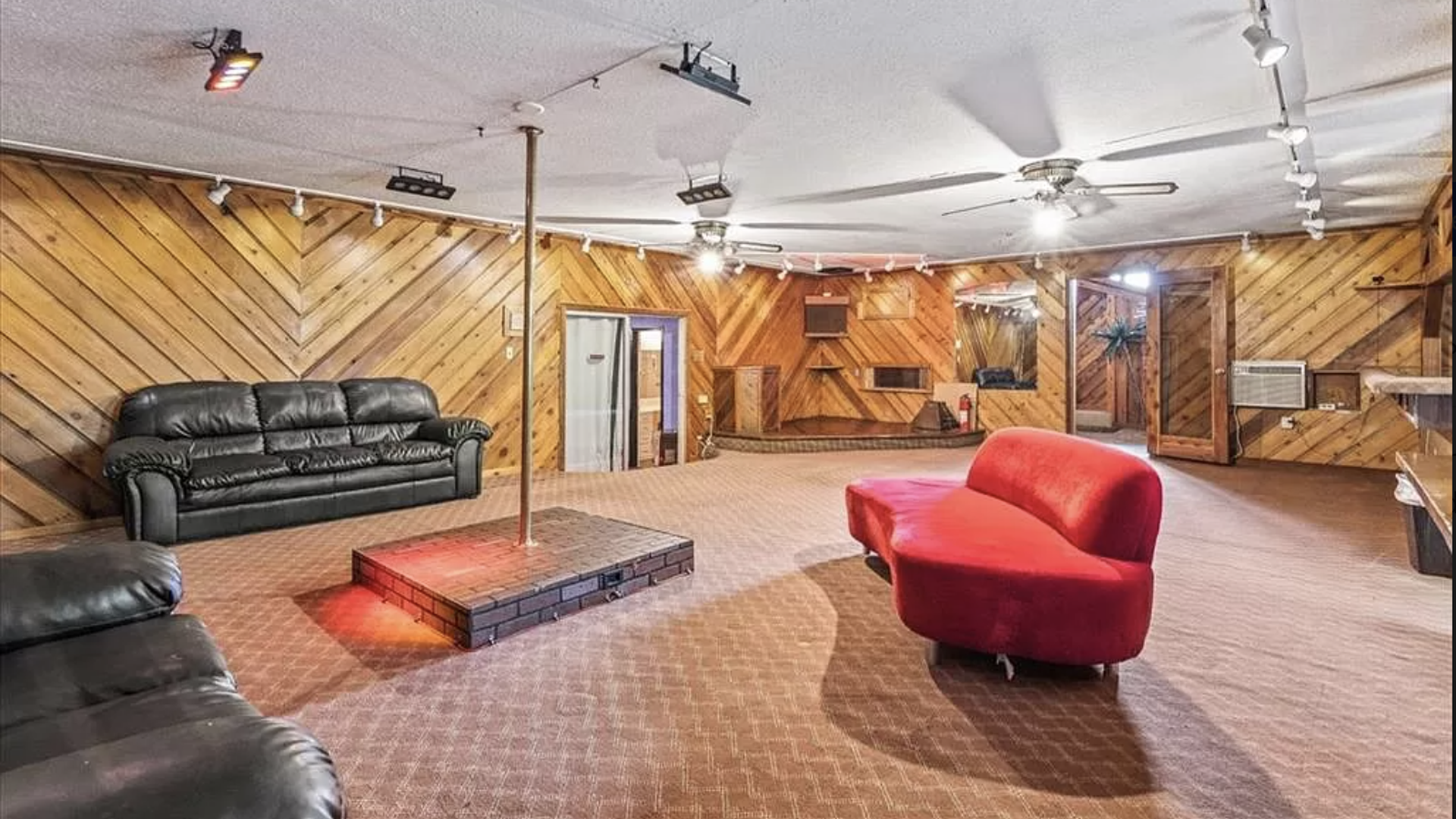 The fine people at Zillow Gone Wild recently flagged a 5,200-square-foot house for sale in Oak Cliff, within walking distance of Stevie Ray Vaughn's grave.
The seller is former Pantera videographer and reality TV personality Robert Moseley, known locally as "VideoBob." And Bob clearly knows how to party.
For $450,000 you get four bedrooms, four bathrooms — and a lot more.
What they're saying: "Everyone in the neighborhood knows that this is the party house," Moseley says in his YouTube video tour of the house. He also calls it "a cool swinger pad."
Like any great party house, this home features:
♨️ A massive indoor hot tub
👯‍♀️ A stripper pole
🎤 A karaoke stage
📽️ A movie theater with a stage for live bands
Go deeper: Take the full 40-minute video tour.
Of note: If you buy this house, you should really invite us to your first party.
🎡 Programing note: Tomorrow will be our first special issue, dedicated entirely to the State Fair of Texas. We'll have more special issues in the future, though probably not as often as once a week.
Want to party with Axios every morning? Refer your friends to Axios Dallas and get cool merch like stickers, totes, hats, T-shirts and more!