Axios Crypto
September 06, 2022
Welcome back from the long weekend!
💡 Situational awareness: The subscriber-base of this newsletter is up 300% from its launch week in April. Thanks to all of you who have forwarded it to others! That very first edition still holds up, we think.
This newsletter was edited by Pete Gannon, copy edited by Bryan McBournie, and is 1,318 words, a 5-minute read.
🔩 1 big thing: Crypto under quantitative tightening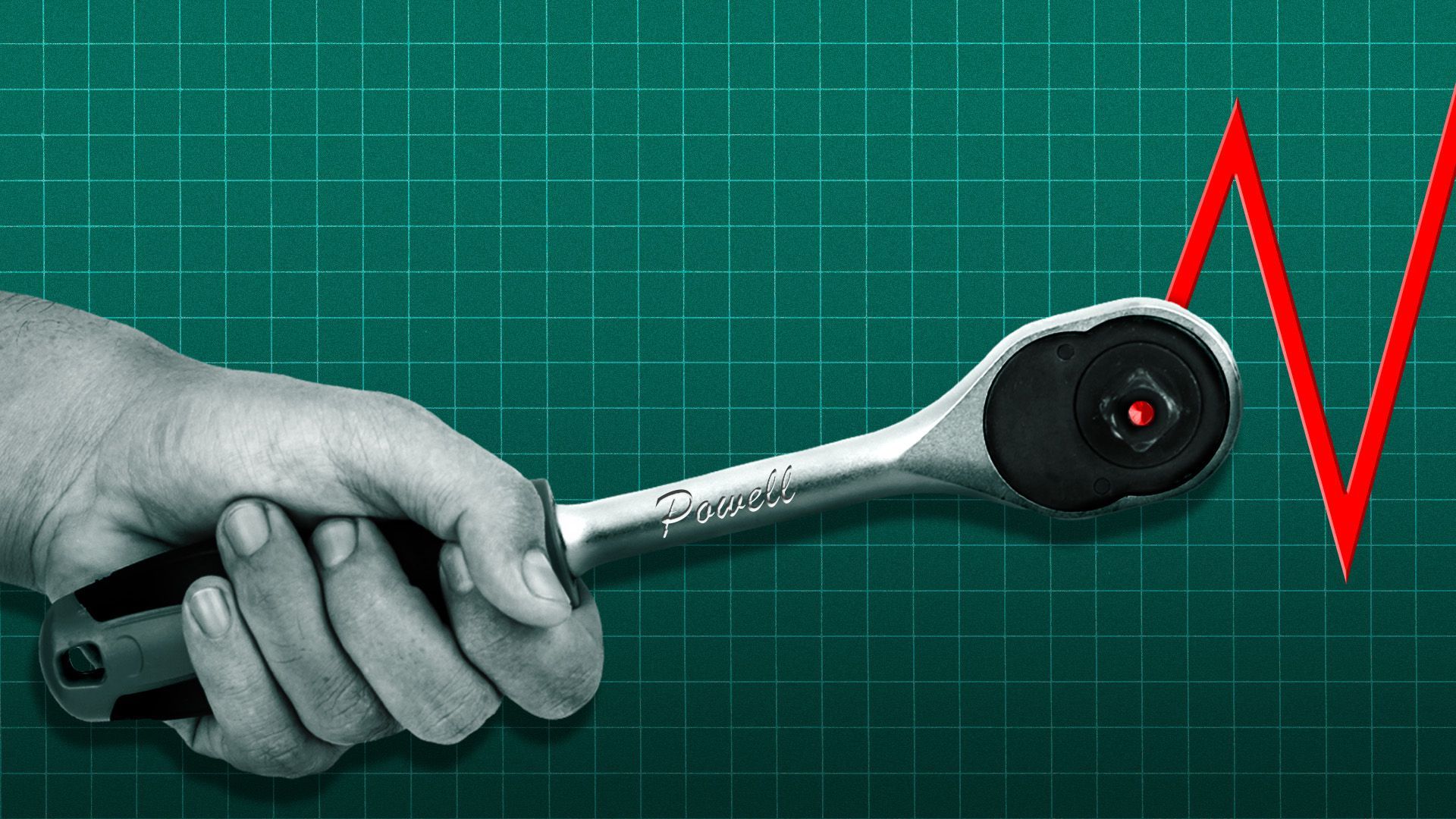 Everyone's talking about the Fed's rising interest rates, but Axios Macro pointed out on Thursday that something more is going on: it's cutting its bond holdings by $95 billion every month.
The Fed has gone from quantitative easing to quantitative tightening — with resolve. This makes for an existential shift for the industry born from bitcoin, Brady writes.
Why it matters: Bitcoin was created as a critique of loose monetary policy. That's why it has a hard cap of 21 million bitcoin and a predictable inflation schedule.
Quantitative easing has continued since the Great Recession, but it dramatically accelerated during the pandemic.
In a 2018 podcast episode, Bitcoin hardcore Murad Mahmudov called bitcoin's fixed monetary policy its core innovation. He describes national currencies as "local monopolies" that "are forced upon us from the top down."
State of play: Quantitative easing is a thing of the past — for now. The Fed is finally starting to restrict the money supply.
What they're saying: "The effect of quantitative tightening on crypto is somewhat of an unknown," Conor Ryder of data firm Kaiko tells Axios.
He expects that to continue to make crypto and other risk assets look bad. "Longer term I'd be expecting the Fed to begin cutting rates next spring in what could be the next favorable macro environment for crypto."
Matt Hougan of Bitwise Investments feels like the most interesting actions have already taken place.
"The big question on the Fed front right now is whether they will raise interest rates by 75 basis points or 50 basis points at the September meeting. To which we say: 'Big whoop,'" he wrote Axios via email.
"We think crypto prices will increasingly be driven by crypto-specific factors, particularly as we get toward the end of the year," he added.
Zooming out: As in so many things, there are two worlds in this global story, the developed world and the developing.
In parts of the developing world, inflation has been bad enough that bitcoin has been valuable despite its volatility, Jill Gunter, co-founder of the privacy solution Espresso Systems tells Axios, whereas in the US it's less of an inflation hedge and more an exotic bet.
"If inflation gets worse, if we see increased financial restrictions, or if bitcoin continues to mature as a market, we may see this change."
Yes, but: Everyone we talked to agreed that crypto could pop in an uncorrelated way if something actually happens in crypto that gets people really excited again.
Flashback: From the initial coin offering boom evaporating in early 2018, nothing truly galvanizing happened in the industry until "DeFi Summer" in 2020. Actual innovation is unpredictable.
The bottom line: "If this is a relatively short and 'transitory' tightening period, rather than a long-term QT regime, then it doesn't necessarily invalidate the critique," Joel Monegro of Placeholder, a crypto venture firm told Axios via email.
Crystal Kim contributed reporting.
⚗️ 2. Charted: Valuing Harmony's hack
The outlier on this chart is the coin for the Harmony blockchain, one.
Context: Harmony, Solana and NEAR are all blockchains of roughly the same vintage. They are comparable in many ways, most notably in all being so-called "Ethereum killers."
That is, they can all run smart contracts, like Ethereum can, and they can run them faster and (usually) less expensively than the original smart-contract chain.
The blockchains did not, however, kill Ethereum, Brady writes.
Driving the news: Harmony's fall went acutely further than that of the other two as of late June though, a result that can most likely be ascribed to a $100 million hack that took place against the blockchain around then.
The crisis has still not been resolved to anyone's satisfaction and seems to only be bringing other issues to the surface.
Harmony's market cap has lost around $250 million since early June.
Be smart: Differences like this are how crypto traders make money. Sure, the market broadly moves in sync, but, for those willing to zoom in, crucial differences can make for great trades.
🎰 3. Miners' other post-Merge option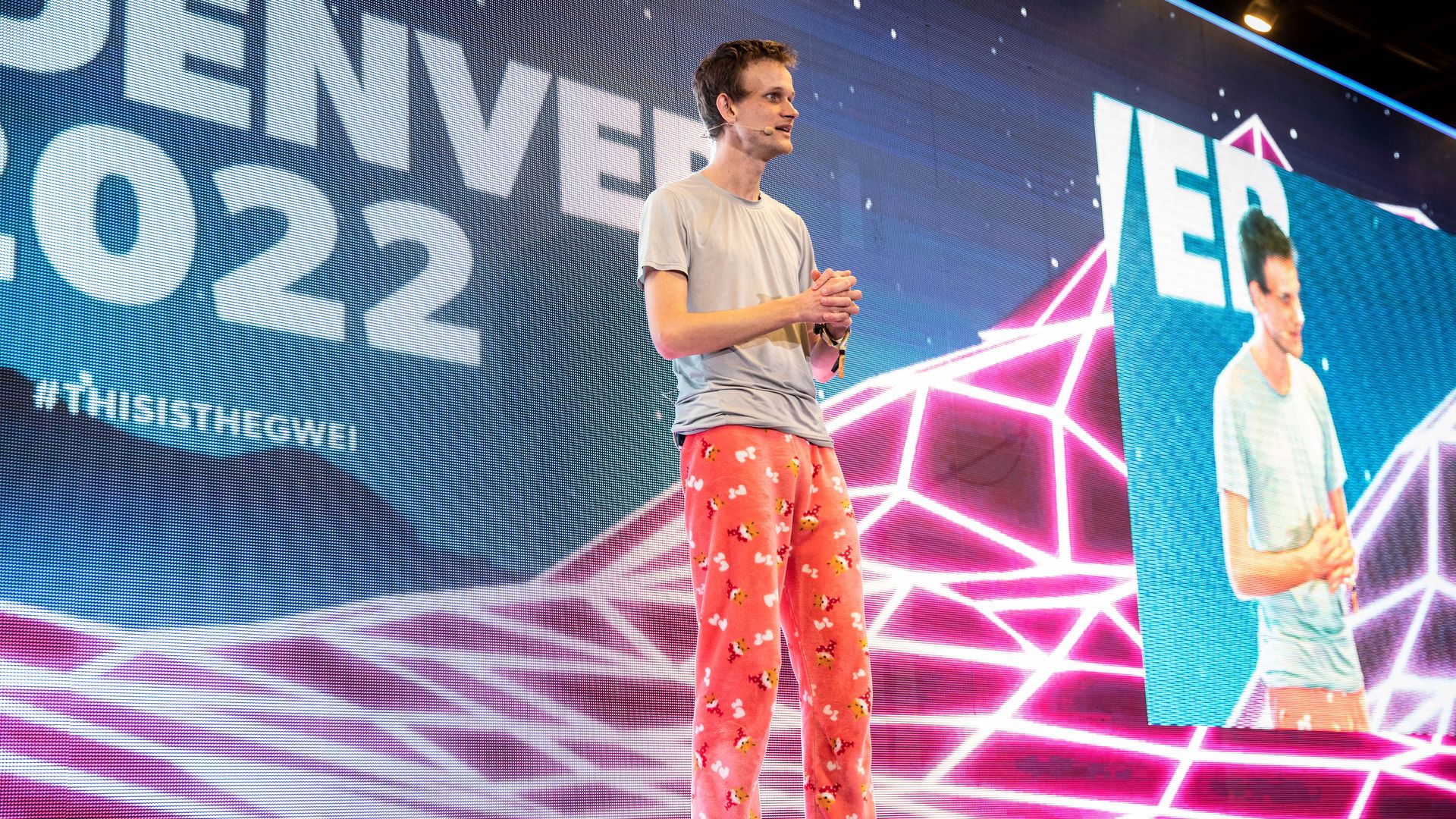 We've been talking a lot about The Merge in this space because it's one of the biggest news items of the year.
Catch up fast: Ethereum is switching to a new model of securing transactions on its blockchains, called proof-of-stake, Brady writes.
Driving the news: Ethereum Classic has seen a big uptick in hash power ahead of The Merge, according to The Block, which probably indicates that Ethereum miners are moving hashpower onto the original version of Ethereum.
Why it matters: Ethereum is the second largest blockchain, a position it has held for a long time now. It's also driven most of the innovation in recent years in cryptocurrency, with most other chains at the top of the heap simply imitating on Ethereum.
Now it's basically a jetliner swapping engines in mid flight.
Ethereum just took its last step before the final switch, as it flipped on the Bellatrix update. The Merge is still projected to happen on Sept. 15.
Be smart: Once its metaphorical engines have been swapped, the mining equipment that has secured Ethereum up to this point will have no use on the new proof-of-stake blockchain. But there are alternatives for operations that don't want to scrap their capital investment yet.
Flashback: The current version of Ethereum is actually a fork of the original chain of Ethereum. Early on in Ethereum's life, the community bit off more than it could chew when it launched The DAO in 2016.
This was a whole huge mess. For a detailed recap plus a strong case for the person who might have been behind it, check out this exclusive from Laura Shin.
To the surprise of many at the time, the original chain persisted and rebranded to Ethereum Classic. It's been a bit of a mess ever since. Nevertheless, it persisted.
Ethereum Classic has continued to run proof-of-work, just as Ethereum proper has. It seems that some miners are testing the waters of switching their miners to working on Ethereum Classic after The Merge.
Ethereum Classic's token is worth around $40, with a market cap that's about 1/3 of Ethereum's, according to CoinGecko.
Yes, but: Miners are also cooking up their own fork of the current Ethereum with EthereumPoW.
The Ethereum/Ethereum Classic split (along with 2017's Bitcoin/Bitcoin Cash split) has set a precedent in crypto: someone will always keep mining a chain as long as there are pennies to squeeze out of it.
What we're watching: Which of the two Ethereum alternatives will most of the current miners jump to.
🦘 4. Catch up quick
😳 Binance will shut down trading pairs in three different stablecoins, switching all of that volume entirely to its own BUSD token. (The Block)
🏊 Stop me if you've heard this one before: Poolin, a mining pool operator that accounts for 9% of bitcoin hash rate, has suspended withdrawals on its wallet app due to liquidity issues. (Poolin)
🪤 Bitcoin dealers have been arrested in Afghanistan following a nationwide ban on the oldest cryptocurrency. (Bloomberg)
Top coins
💪 5. Culture hash: Flex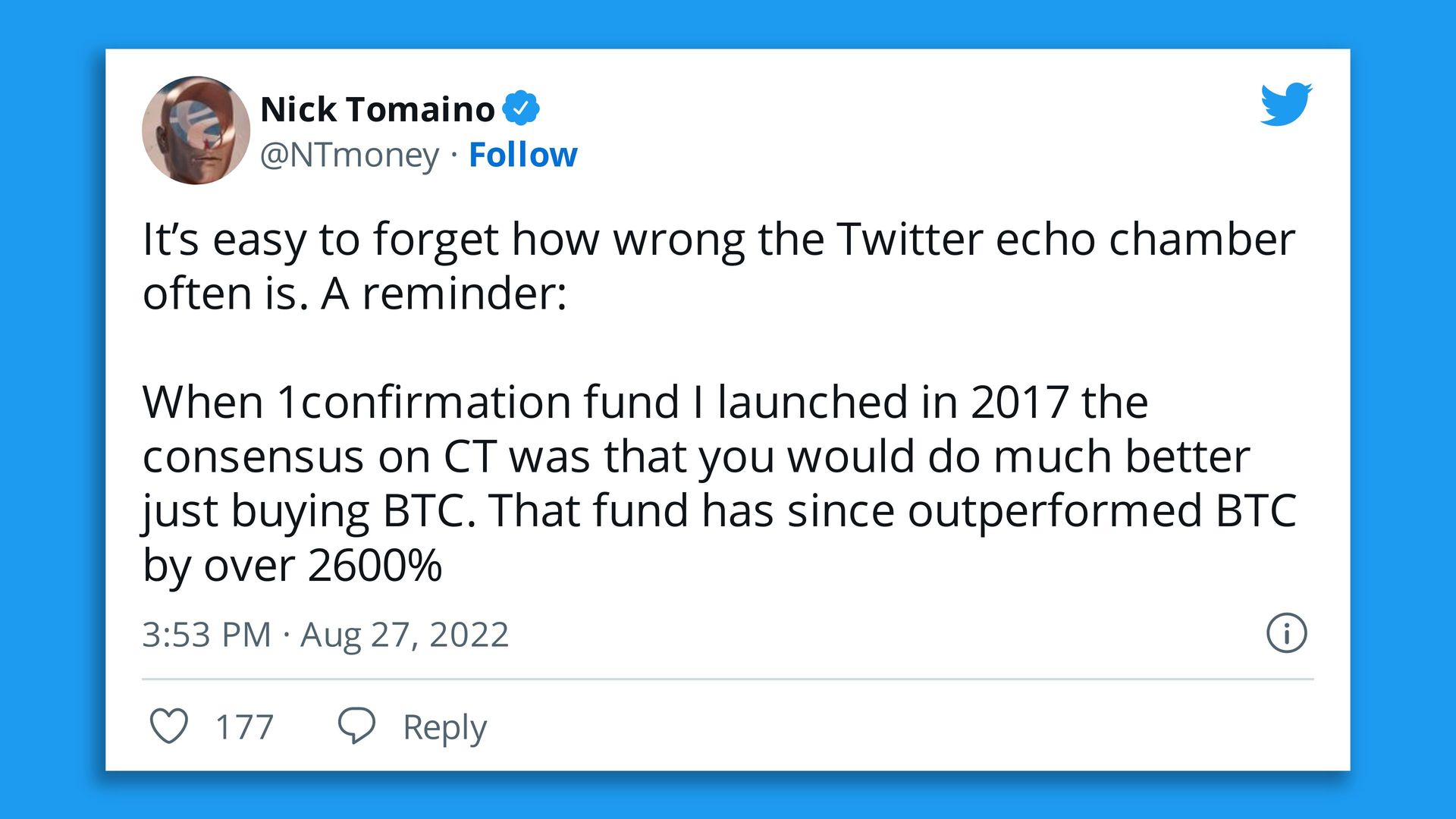 The world of crypto can be conservative, in a way, Brady writes.
Jargon check: "CT" means crypto Twitter.
Nick Tomaino, a Coinbase alum, was one of the first VC fund CEOs I ever chatted with when I became a crypto journalist. He runs 1confirmation.
Flashback: The firm was launched amidst the force that drove crypto's 2017 boom: initial coin offerings or ICOs, a new kind of blockchain enabled way to raise money that involved selling tokens that gave people access to new permissionless networks.
Tomaino is right. At that time, a lot of people doubted that the world needed anything but bitcoin.
In 2018, another fund, Boost VC, fulfilled a 2014 pledge to fund 100 crypto startups. Only when they made the pledge, they said "bitcoin startups" because they knew the community would have a cow if they described it any other way.
Yes, but: There are those in the ecosystem who continue to turn up their noses at anything but bitcoin.
Thanks again for your support to get us this far! — C & B