Axios Crypto
September 01, 2023
You say "jpegs," we say "digital property." We will never not do periodic updates on NFTs, and today is one. Also, a Sam roundup.
☀️ We hope you do something fun over the long weekend. We'll be back Tuesday.
Today's newsletter is 1,269 words, a 5-minute read.
🦋 1 big thing: The changing NFT market
Marketplaces are fighting hard for market share right now, anticipating the next big boom in non-fungible tokens, Brady writes.
Why it matters: For good or bad, there tends to be a bit of a winner-take-all (or at least: winner-take-most) effect in any sort of marketplace.
The reason is simple: If all the stuff is in one place, it's easier to find what you want.
For sellers, particularly sellers who want to auction stuff, it's even better for all buyers to be in one place.
State of play: NFTs are trading about $10 million a day, or $100 million a week, in volume, on Ethereum (still the main hub for big money NFT trading). Obviously, that's more than enough money to keep some nice businesses running.
But those numbers are way, way down from the prior highs. For several weeks in 2022, volumes broke a billion dollars.
Across the board, NFT sales are at a two-year low.
The intrigue: Volume fell through the latter half of 2022, but then it started to perk up.
The culprit seems to have been a new marketplace called Blur.
Zoom in: Blur brought lots of innovation. It let buyers ignore NFT creators' requests for royalty payments (saving them precious margin), first of all.
We told you in November that NFT markets would give up on enforcing royalties. OpenSea — the most noteworthy holdout for royalties — capitulated last month.
More crucially, Blur changed the mechanics of buying and selling. Think of OpenSea as a retail store. Blur brought wholesale mechanics for folks looking to move volume.
Reality check: Blur also did something that OpenSea has refused to do. It created a token (more on this below).
The token was given to people who made trades and made liquidity on Blur. The company has continuously changed and refined and added nuance to how its token gets distributed, requiring traders to stay on their toes to maximize their yield.
But at the end of the day, it's simple: Blur put a new kind of free money into the arena and people wanted that free money. Number go up.
The big picture: The consensus outside of crypto is that NFTs are gone, never to return.
Quick take: Mark my words, the sector will come roaring back one day. (This is not a prediction that I have any trepidation about making.)
Be smart: NFTs are understood broadly as the trading of pictures, but that's just the surface. They are, in fact, the trading of digital property.
NFTs came along in roughly 2017 (depending on which early iteration one counts), which means this notion of digital property is nearly 10 years behind Bitcoin.
When will the market roar back? 🤷‍♂️
⛵️ 2. Chart: OpenSea volume
OpenSea volume is slipping down to its early 2021 levels again, Brady writes.
Once upon a time, those numbers were good enough to get CNN covering the sector. Now, they are boring. 🧐
Why it matters: OpenSea is the dominant marketplace in NFTs, and it's the only big one that isn't giving people a token to pump usage.
Be smart: Today's numbers were enough to get the headlines churning in 2021. See those tiny little bars on the left side? That was a boom!
Yes, but: OpenSea has done loads of hiring to support bars more like the ones in the middle.
This summer, it downsized aggressively, because it was clear which way the wind was blowing.
Zoom out: OpenSea is no longer the only game in town, but its competitors all give away a token to promote volume. This leads to wash trading — people trading with themselves to get those tokens.
These days, OpenSea represents about 24% of overall volume. It was once basically all the volume.
Just shy of half of the total NFT market is thought to be wash trading these days (it varies by token promotions out there). Another estimate puts it at just over half.
💭 Our thought bubble: Because OpenSea doesn't offer any promotion for people to trade on it, it stands to reason that volume on that marketplace reflects people who really want to trade these digital items — for the sake of the items themselves.
In other words, OpenSea volume is the benchmark for actual demand for NFTs, whereas demand on other marketplaces is maybe not about NFTs at all.
🧼 3. What's this? Wash trading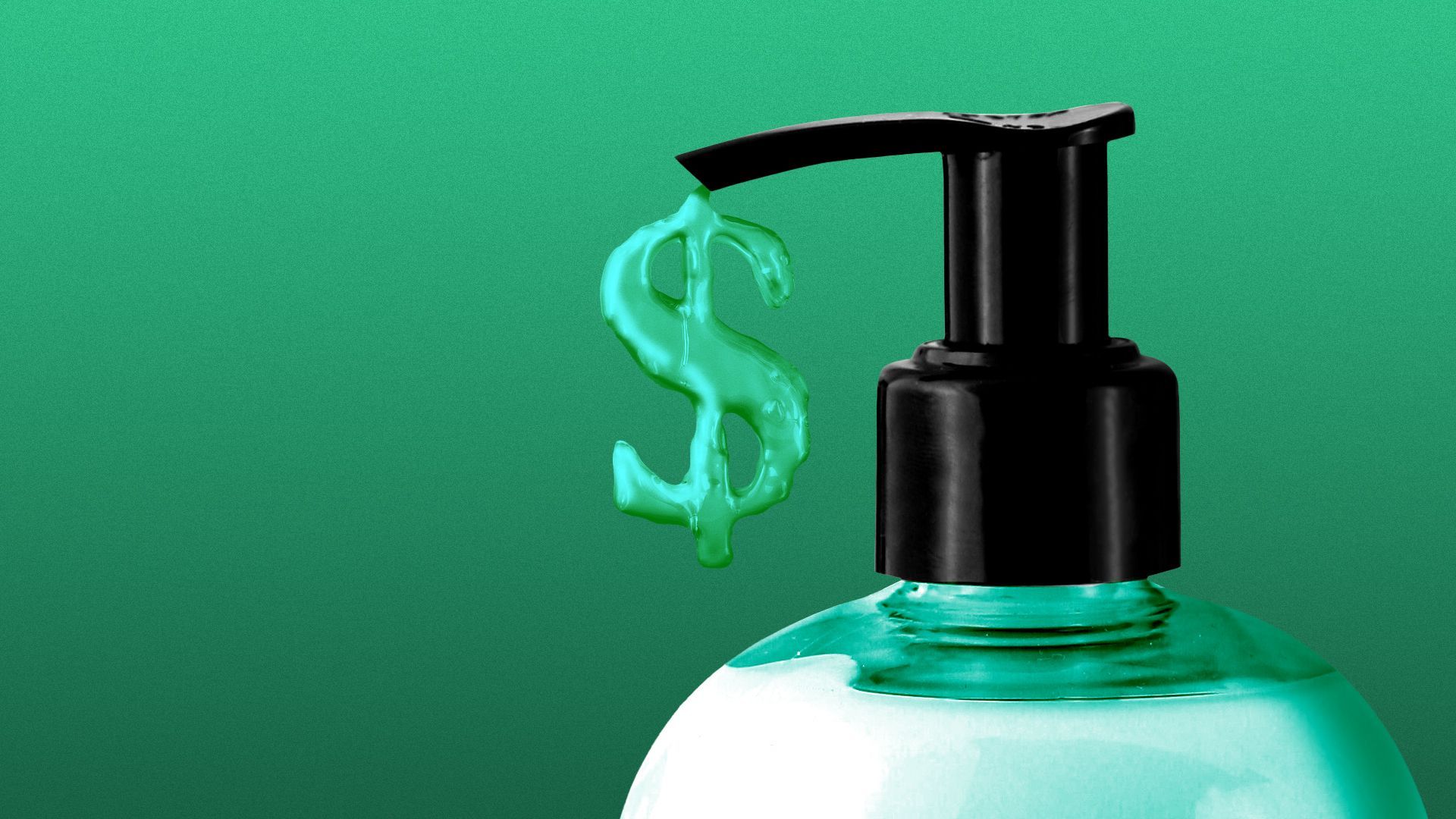 How can wash trading be spotted in the wild?
Dune Analytics is a company that keeps a persistent copy of the data on the Ethereum blockchain and creates tools such that people can spin up all kinds of charts based on that data, Brady writes.
It's a data junkie's candy store.
Zoom in: One user, Bittom, has tried to estimate wash trading on the current dominant marketplace, Blur. He defines it four different ways.
Buyer = seller. There's not much of this, but sometimes people post an NFT for sale, and then they buy it back into the same address. Pretty obvious.
Back and forth. When an NFT goes from one wallet to another, and then back, that gets counted as a wash trade. A little over $20 million worth of such trading happens each week these days.
Bought three times. Any time the same NFT is purchased by the same wallet three times, that gets counted as a wash trade. That's also been about $20 million worth of trading per week.
Two wallets funded by the same source. When one wallet sends money to two wallets and those wallets trade an NFT, that gets counted as a wash trade (because they are probably the same person). Not a lot of this is happening, but some.
Be smart: These are all pretty crude ways to conceal wash trading. Folks could get a lot fancier with it.
But why would they? Hardly any of the platforms that see a lot of wash trading are doing anything to discourage it.
Be even smarter: Every trade costs a little money on whatever marketplace matches buyer and seller.
NFT marketplaces earn money on all trades, phony or not.
Blur, for what it's worth, does not charge fees to traders. That's the beauty of creating a token for an entrepreneur: They create a new path to getting paid.
📢 4. Catch up quick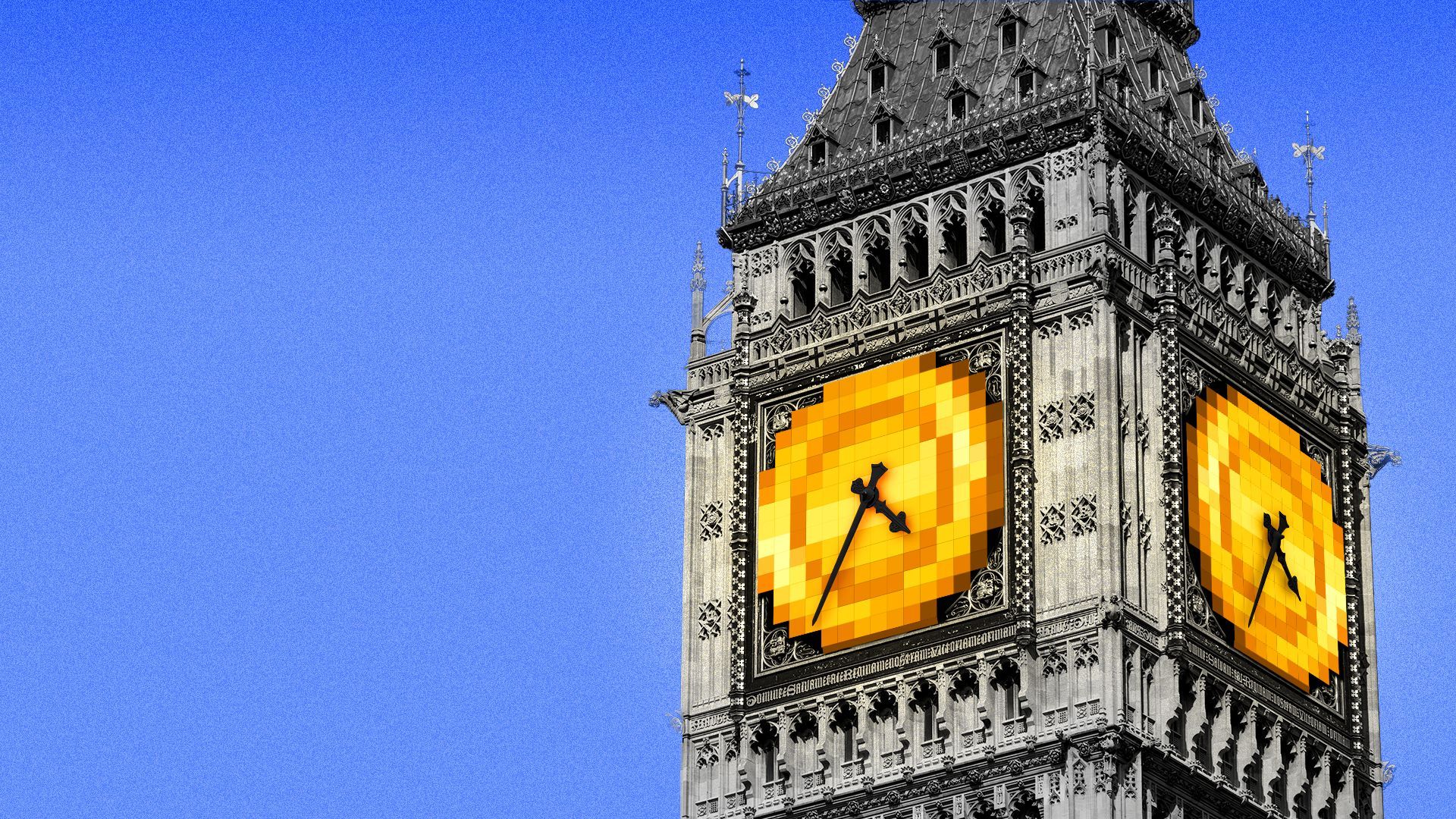 📺 5. SBF update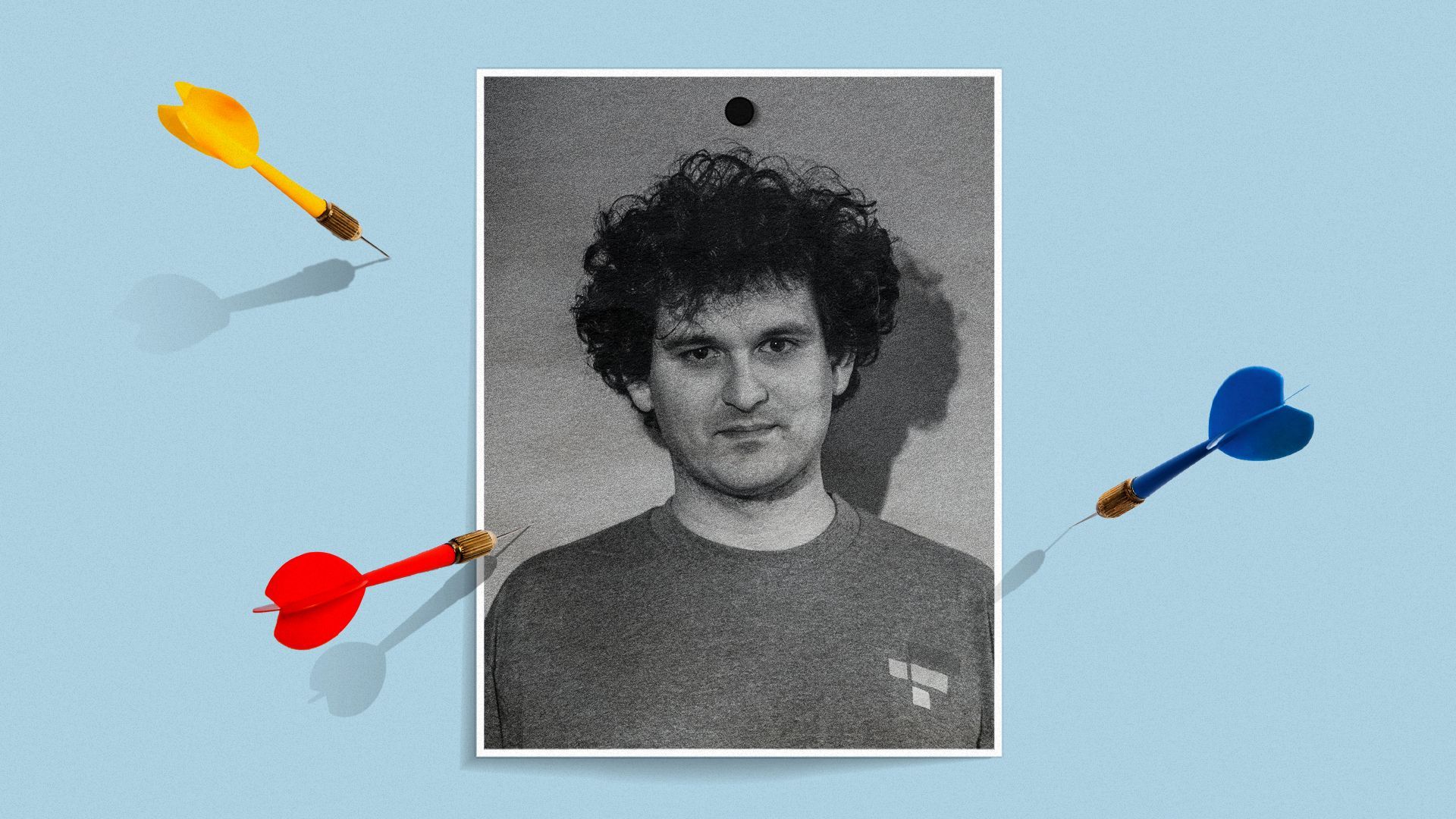 There's lots of dribs and drabs of news about Sam Bankman-Fried (SBF), the once loved, now hated founder of the bankrupt crypto exchange, FTX, Brady writes.
State of play: We told you about his plan to use a "blame the lawyers" defense. The prosecution is trying to nix that before a jury hears it.
In mid-August, his defense sought to exclude a bunch of evidence from trial, such as discussion of FTX and Alameda's solvency, discussion of FTX.US and anything about his resignation.
His first motion, though, was to exclude any evidence the government hands over to SBF's team from July 1 forward. Last night, the judge denied that motion. At the hearing on the matter, the judge called the defense's concerns "seriously exaggerated."
Meanwhile, the defense is frustrated that SBF is in jail, making it harder for him to help his legal team make sense of the millions of documents FTX generated. The prosecution likes him just where he is.
SBF also wants to call a bunch of expert witnesses, but prosecutors moved to block them as well, saying they would "serve no other purpose than to provide an expert patina to inadmissible hearsay testimony."
Are they having fun yet?
This newsletter was edited by Pete Gannon and copy edited by Carolyn DiPaolo.
Nice use of the word "patina," Feds. —C & B