Axios Crypto
March 29, 2023
👀 $32 billion in ether will be tradable again in April after being locked up, sometimes for years, without any way to know for sure when the investor would be able to access it. Wild. Oh, and some crime stuff, if you're into that.
Today's newsletter is 1,131 words, a 4½-minute read.
💰 1 big thing: SBF charged with bribing officials abroad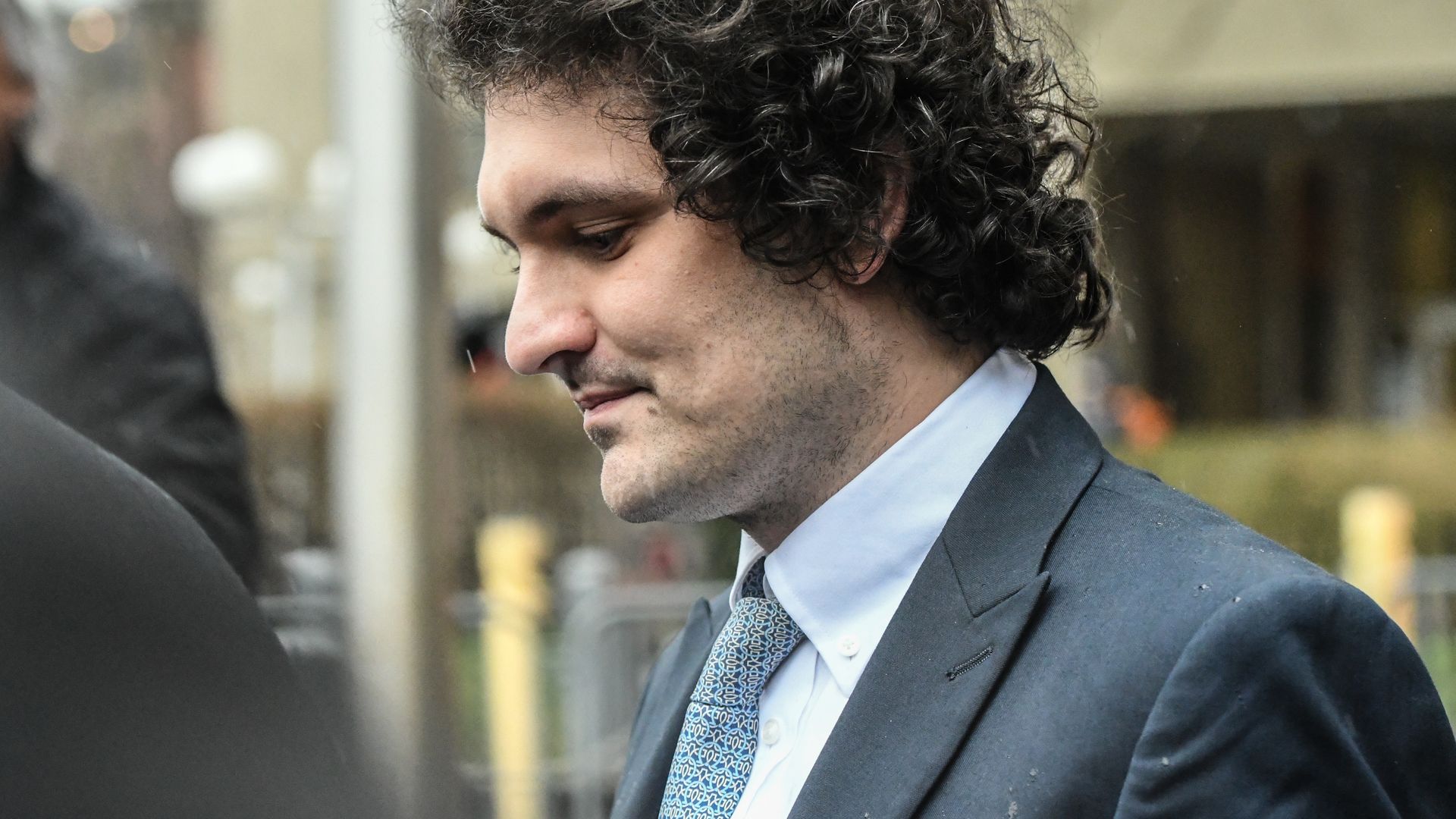 A charge against FTX and Alameda Research founder Sam Bankman-Fried (SBF) dropped yesterday that seems really serious: making a bribe to a foreign official in China, Brady writes.
Driving the news: A new superseding indictment (part one, part two) provides some additional details on alleged crimes by SBF and his co-conspirators. The most striking one is its new charge — count 13 — under the Foreign Corrupt Practices Act.
The indictment says that funds controlled by Alameda Research had been frozen on two different Chinese exchanges in early 2021.
The freeze pertained to an investigation into an Alameda counter-party, which it doesn't identify.
The suit describes conversations internally at the company about a bribe to free the funds, and a final decision to pay a bribe to a Chinese official.
The intrigue: The size of the bribe was very large. The indictment says that $40 million was paid before funds were unfrozen, but then adds that "additional tens of millions" was paid later.
Flashback: In early 2021, the prior crypto bull cycle was heating up as NFTs took off and the Coinbase IPO approached.
In the weeds: The Foreign Corrupt Practices Act was written to prevent U.S. citizens from bribing foreign officials to advance commercial interests and is enforced by the SEC and the Justice Department.
Most of the recent big cases where guilt has been found have been fines against companies, but in 2018 an individual was found guilty.
Ng Lap Seng (or David Ng), a real estate developer and citizen of China, was sentenced to 48 months in prison and three years of supervised release for attempting to bribe United Nations officials.
What they're saying: The new count "carries significant penalties," Perkins Coie partner T. Markus Funk tells Axios. If the government's case holds up "he will face up to five years' imprisonment and a $250,000 fine," Funk said.
Funk wrote the book (well, one of them) on corruption abroad.
💭 Our thought bubble: We may never find out who the counter-party under investigation was, but there's a natural conclusion to jump to: Binance.
Binance's founder CZ has detailed on his blog how he has a complicated relationship with China.
His firm has reportedly continued to undermine the nation's authority over the crypto industry.
🧑🏽‍💻 2. Charted: U.S. losing its share of crypto devs
The U.S. is losing its edge in blockchain developers, and it's been losing ground for years. That said, it remains the leader.
Emerging markets are gaining ground as the U.S. developer base drops from 40% to 29%, Brady writes.
Of note: This finding comes from the venture capital firm Electric Capital, which does an annual developer report about the crypto space.
The firm tracks developer activity largely on Github and sources the location of developers using the code-sharing site and other social media resources, such as Twitter.
🎨 3. Tokenized Warhol prints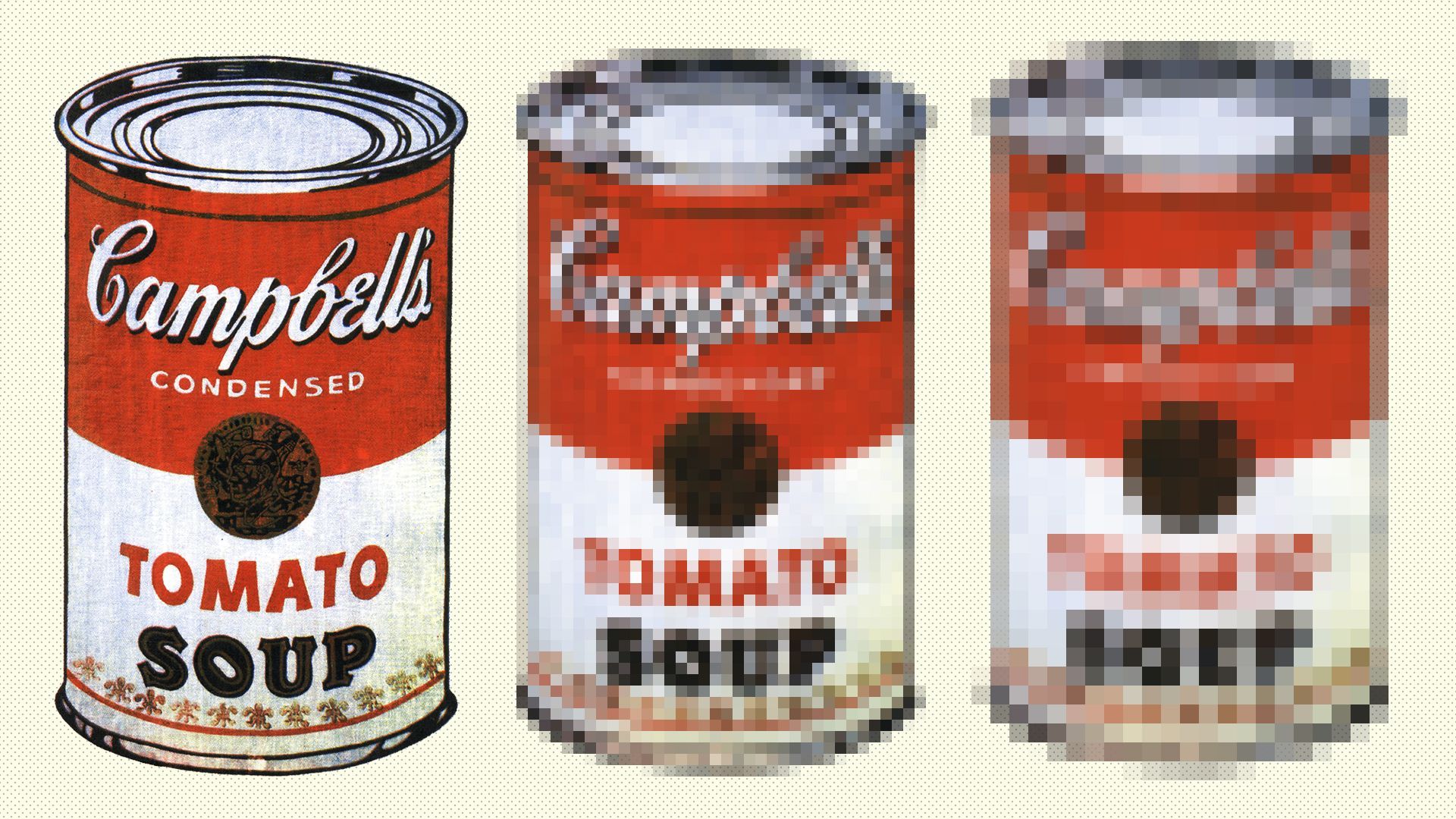 Freeport's pitch to Andy Warhol fans and art collectors broadly — own a piece of one, represented in a token that doesn't deny it's a security, Crystal writes.
What's happening: Freeport is both platform and issuer of tokenized artworks.
There will be 1,000 lots of four Warhol prints from the collection of Jane Holzer including "Marilyn" (1967), "Double Mickey" (1981), "Mick Jagger" (1975), and "Rebel Without a Cause (James Dean)" (1985).
Be smart: These aren't NFTs. These are tokenized securities.
The big picture: Tokenized securities are touted by many as the future. Freeport presents another vision of how that might work for art investments.
Yes, but: Fractionalized art ownership has been around for quite some time (Warhols too), crypto or not — platforms touting art-pieces-as-investment seem to rise in moments of economic uncertainty.
Flashback: In 2021, a DAO fractionalized the original Doge meme, creating the DOG token.
The intrigue: Freeport's new art tokens went through the SEC process, Freeport CEO and cofounder Colin Johnson tells Axios.
"We're looking for the right partner for this, but we'll be able to let people stake their 'Marilyn' token and take out liquidity against it," he tells Axios.
"That was baked into the offering circular as well as offering passes, like NFT passes."
Reality check: No, the SEC has not changed its mind on crypto and registering.
Freeport was qualified for what is called Regulation A review — an exemption from registration, but that "qualification" does not mean the SEC approved of the securities offering.
The platform launch is planned for May 10.
Details: The Freeport platform is built on the Ethereum blockchain and the tokens, ERC-20 derivatives.
They are only usable on the Freeport platform, the company said.
The tokens cost anywhere between $20 and $80, with a minimum of 10 per person.
Of note: Pay with your debit or credit card; Freeport accepts ACH and Apple Pay, but not crypto. At least, not yet.
Freeport had plans to accept crypto as payment but its escrow partner was using Signature Bank, according to Johnson. "We will have crypto payments at some point; it might not happen at launch."
Fees include 10% upfront, a 1.5% AUM fee, plus 10% of profits at the end.
💭 Our thought bubble: Ouch.
🕺4. Catch up quick
🚨 U.S. and Korean officials have requested the extradition of Terraform's Do Kwon. (DLNews)
⏳ The FDIC set a deadline for crypto depositors to clear out of Signature Bank. (Reuters)
🌅 DeFi giant Lido is sunsetting staking on Polkadot and Kusama on Aug. 1, and all assets are set to be automatically unstaked on June 22. (CoinDesk)
Top coins
🌈 5. Culture hash: The great unlock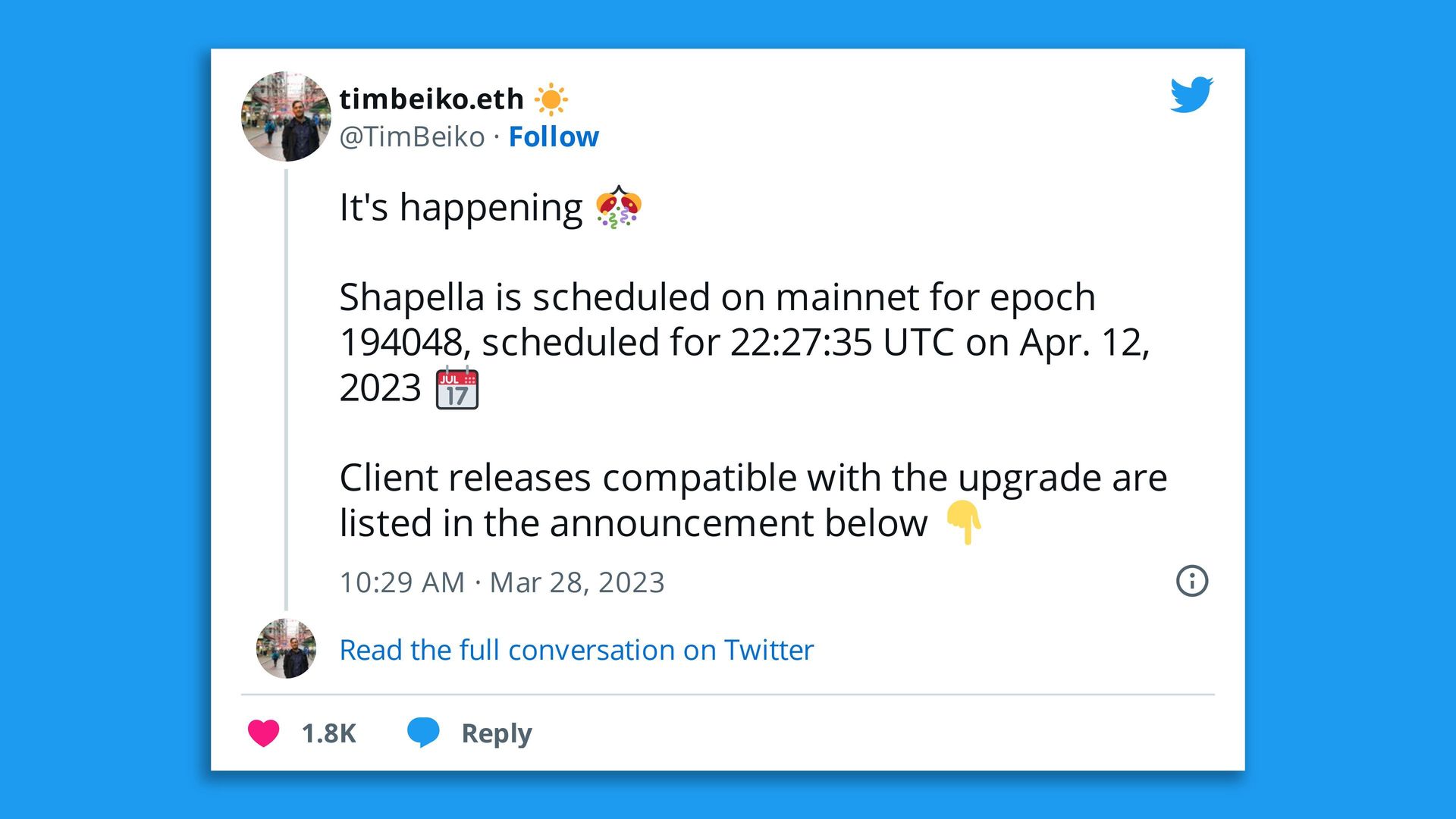 Stripping the jargon out of this tweet: People who have staked ethers to version 2 of the second-largest blockchain, Ethereum, will be able to begin unlocking them for the first time on April 12, Brady writes.
Why it matters: People have staked ethers to Ethereum's validators. Such stakes show they trust the validator to do good work because if they don't, the network can take some of their ether.
The ether is staked as insurance that validators will act in the interest of the whole network.
What we're watching: How much ether unstakes. If there's a big flood of it onto the market, that will definitely dampen the price.
But if most stakers stand pat, that's a giant vote of confidence in the O.G. smart contract chain, which will have the opposite effect.
Be smart: Since the plurality of the ether is staked on Lido and its peers, holders are already liquid anyway, thanks to their staking derivatives.
In the weeds: There are some limitations on how fast ether can be unstaked.
When Axios checked in with Beiko, whose job it is to herd the Ethereum developers and keep them on track, in March, he told us that the maximum a staker would have to wait to get out is about five days.
By the numbers: Tokens associated with staking derivative projects are seeing double-digit gains as the unlock event nears.
This newsletter was edited by Pete Gannon and copy edited by Carolyn DiPaolo.
Off topic: Wes Anderson has a movie coming in June about 👽🛸👽! —C & B