Axios Communicators
May 11, 2023
Welcome back!
💜 I spent the past weekend in Nashville, Tennessee, where my sister and I attended the concert of a lifetime.

Yes, but: Taylor Swift's Eras Tour wasn't all that was happening in Music City last weekend. Graduation ceremonies took place at Belmont, Lipscomb and Tennessee State University, the latter featuring a commencement speech from Oprah Winfrey. And it got me wondering what those bright-eyed youths were planning to do post-school. So I looked into it. ...
Today's newsletter is 1,630 words, a 6-minute read.
1 big thing: Uneasy times for communication majors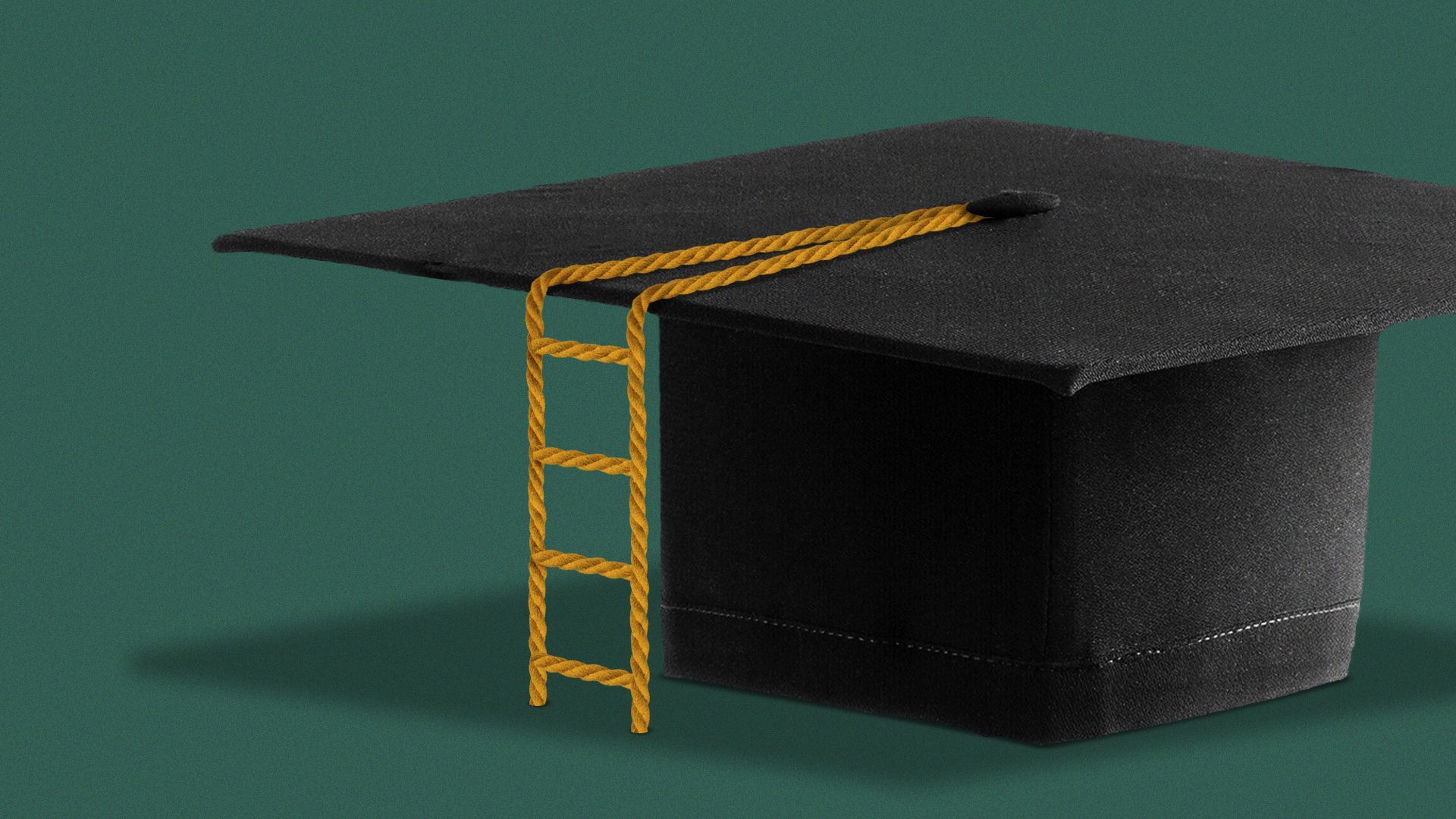 The labor market continues to boom, but recent communication graduates are having a more difficult time landing a job, according to data from career services platform Handshake.
Why it matters: While the value of communications continues to grow, the function isn't immune to cuts and reorganizations brought on by bigger economic trends.
Zoom in: Communication majors graduating in 2023 have submitted 15% more job applications compared to their class of 2022 peers.
Interest in agency and media work reigns, with Publicis Media, Edelman, Warner Brothers Discovery, and Group M having received the highest number of applications.
Top geographic destinations for these grads include major cities like New York, Chicago, Los Angeles, Atlanta and Boston.
By the numbers: Interest in social media roles increased 62% since last year, especially among women — who make up about 60% of the applicant pool.
Meanwhile, applications for internal communication roles declined by 38% since last year — likely because most of these roles have been prioritized and filled.
When it comes to jobs in PR, communication majors only make up about one-third of the applicant pool. The remaining applicants have degrees in business, entrepreneurship, human resources and government, among others.
What they're saying: Communication jobs have been on the chopping block, and current teams are expected to do more with less, so few are hiring.
"This is the tightest job market I've seen," Fred Cook, director of the USC Annenberg Center for Public Relations, told Axios. "Companies are being cautious and the time that it takes to get a job is lengthening. Students are going on more interviews, sending out more resumes and they're having a much harder time getting jobs."
Yes, but: Students are also becoming more picky about the companies they work for.
"There's always going to be interest in the flashy industries like entertainment, fashion and sports, but we are also seeing students opt for cause-related PR jobs like those in the health care, nonprofit and government space," says Gary Sheffer, a public relations professor at Boston University.
Case in point ... 👇🏻
2. Bonus chart: Young workers flock to government jobs
Communication majors looking to go in-house are flocking to government jobs, according to Handshake research.
By the numbers: This year's communication graduates have submitted 78% more applications to roles in government, law, and politics compared to their predecessors in the class of 2022.
They've also showed significantly more interest in roles at the National Security Agency and U.S. State Department.
Tech, on the other hand, has seen a decline in interest from communication majors.
Between the lines: Most tech companies have downsized their communication teams and are on a hiring freeze, which could account for the decline in applications.
Tech also appears to be a rocky sector at the moment, and more stable opportunities could appeal to Gen Z students who have undergone years of inconsistency and turmoil due to the COVID-19 pandemic, social uprisings and geopolitical issues.
Zoom out: These findings mirror a recent Axios/Generation Lab survey, which found that the federal government took the No. 2 spot for both young Republicans and Democrats.
3. CCOs by the numbers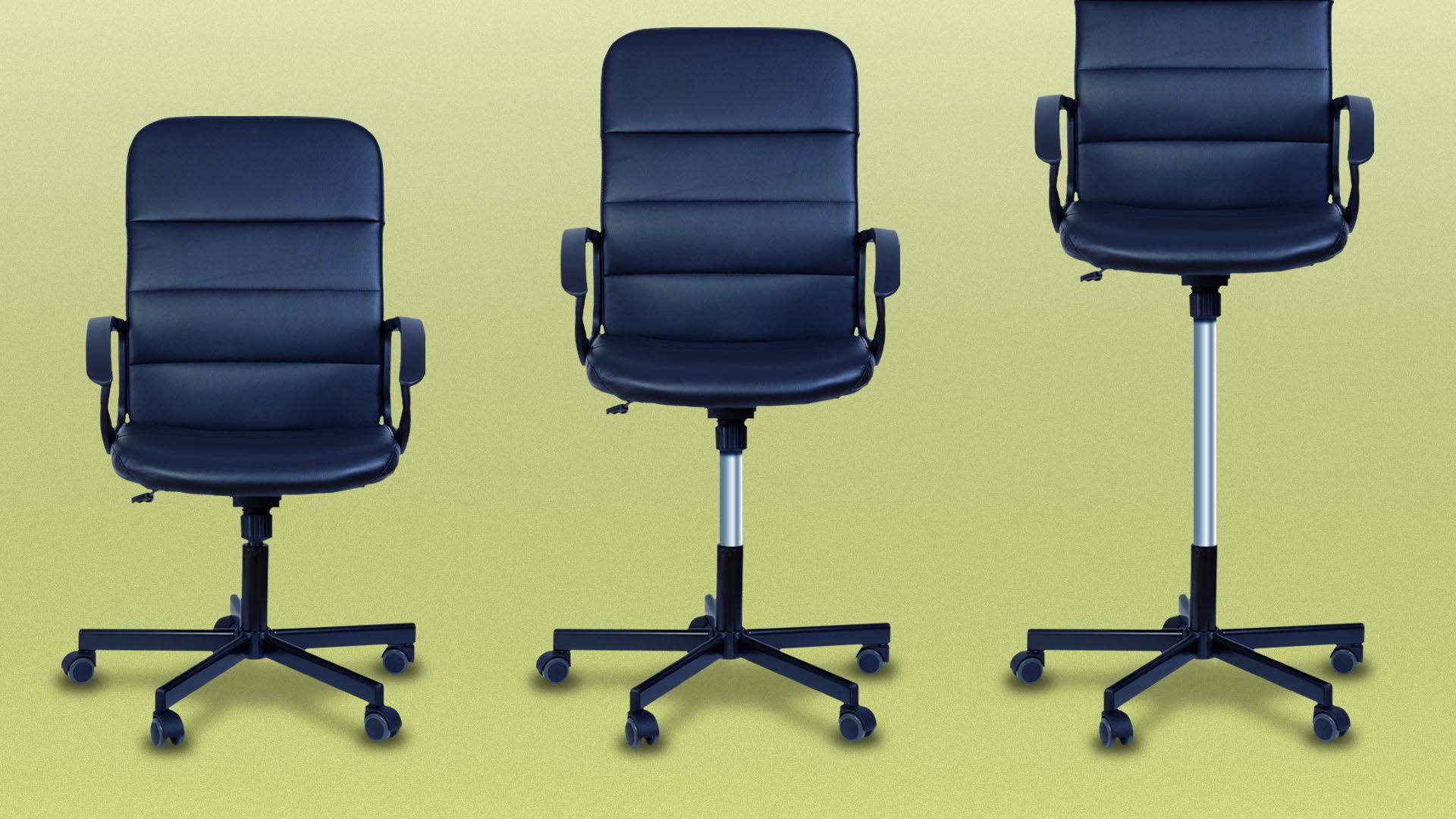 On the other end of the experience spectrum are top communication professionals at Fortune 500 companies, which many young communicators aspire to be.
🧮 By the numbers: Executive search firm Spencer Stuart found that a majority (56%) of CCO roles are filled by outside hires, which exceeds the overall C-suite average of 42%.
Zoom in: 41% have prior CCO experience and 54% of externally hired CCOs come from a different industry

Only 18% of Fortune 500 CCOs have MBAs, compared to the 40% of Fortune CEOs who've received an MBA.
CCO's average tenure is 4.7 years, which is slightly higher than the overall C-Suite average of 4.4 years.
And most (61%) CCOs are female, compared to the overall C-suite average of 38%.

Yes, but: Only 8% are ethnically diverse, which is less than half of the overall average of 17%.
What they're saying: "The strategic importance of the corporate communication role has really become obvious to the executive leadership across corporate America," said George Jamison, corporate communications practice leader at Spencer Stuart.
"Every time there's an advance in technology, it changes the way we communicate and reach audiences, which falls under corporate communications purview. Fifteen years ago, social media wasn't part of the job and now it's table stakes. ESG was also just barely emerging and now it's a major function of communications."
4. Brands opt out of Mother's Day marketing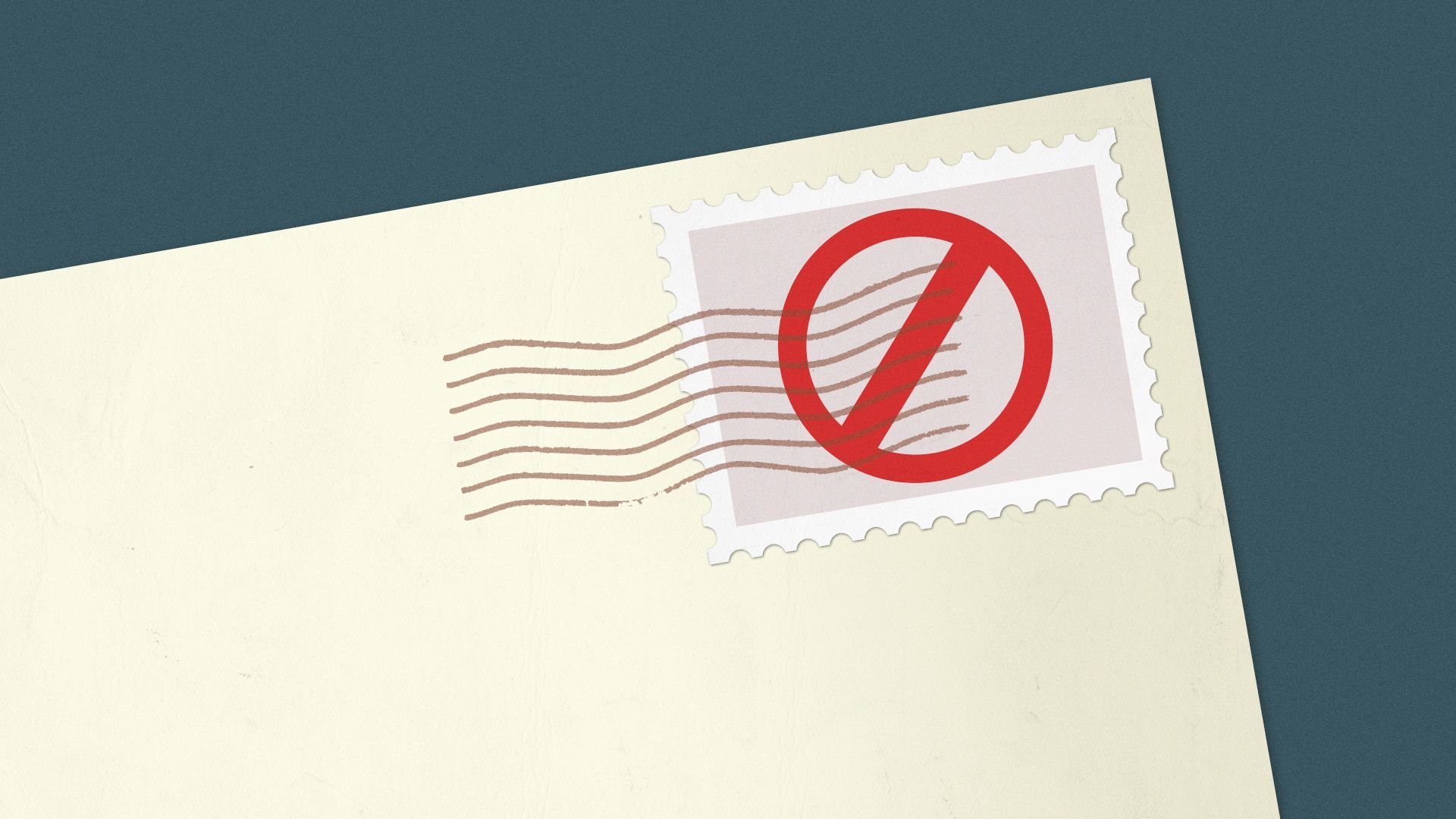 More brands are now offering a way to stop the flood of Mother's Day marketing emails, sparing customers who don't want to receive potentially bittersweet messages or even painful reminders, Axios' Kelly Tyko and I write.
Why it matters: Mother's Day can be difficult for a host of reasons — the loss of a family member or infertility, for example. By introducing the possibility of opting out from receiving promotional materials, companies are prioritizing empathetic communications over potential flash sale profits.
Driving the news: Major brands — like Levi's, DoorDash, Ancestry, Kay Jewelers, Etsy and Canva — have all allowed customers to opt out of emails this Mother's Day.
Between the lines: Mother's Day, Father's Day and Valentine's Day can hit a nerve for many people, says Rebecca Soffer, author of "The Modern Loss Handbook: An Interactive Guide to Moving Through Grief and Building Your Resilience."
"It could hurt those whose moms have died, those who are dealing with fertility issues, who have lost children, who have lost sisters who happened to be parents. ... You never know how these hallmark holidays are going to impact people, and the incessant marketing emails can feel like an enormous trigger," Soffer told Axios.
Yes, but: Kelly Goldsmith, a marketing professor at Vanderbilt University, said there's nothing "morally wrong" with what these brands and retailers are doing, but that it can come off as "manipulative and exploitive."
For some, the opt-out emails themselves could trigger memories or bad feelings instead of building an association with the brand, Goldsmith told Axios.
But there's nothing controversial about empathy-led marketing, says Soffer. "Grief is not political. It's a very universal, very natural human experience."
What they're saying: Canva has received positive feedback from its users since allowing them to opt out of Mother's Day, Father's Day, Christmas and other seasonal moments, says Fenot Tekle, Canva's global head of communications.
"We know that different holidays have unique meanings, and that not every holiday is a happy occasion for all," Tekle told Axios. "Our community is taking to social channels to acknowledge Canva's empathy-first communications approach, which we believe will leave a lasting impression about our brand ethos."
What we're watching: While opting out of cultural holidays is becoming common practice, opt-outs for religious holidays have not yet broadly caught on.
Tanya Moryoussef, a manager at the Kearney Consumer Institute, told Axios that the opt-out trend is well-intentioned but can create a "bit of a slippery slope" and send mixed messages.
"If a consumer is upset about any other holiday, are you going to give them a chance to opt out of marketing messages related to those holidays?" Moryoussef said.
5. Communicator Spotlight: Melanie Gaboriault of Hootsuite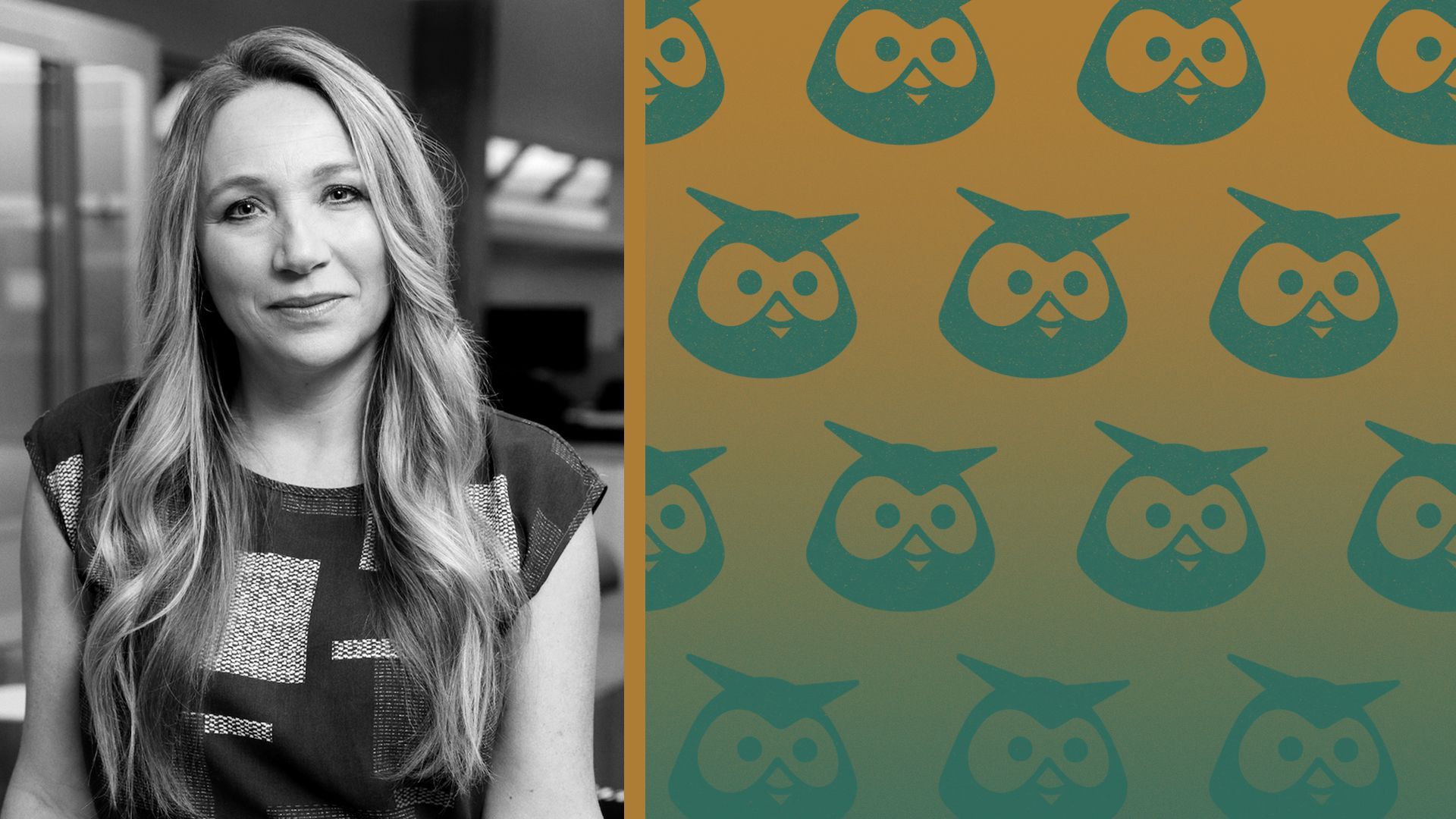 Melanie Gaboriault is the head of global corporate communications for the social media management platform Hootsuite.
Why it matters: Through her work, Gaboriault has seen first-hand how social media has transformed the communication function.
📍How she got here: Gaboriault got her start as an on-air TV reporter before pivoting into a public affairs role at BP.
From there, she went on to work for an advertising agency, then a tech startup, before taking a yearlong sabbatical on a 35-foot sailboat.

On taking time off: "When we were sitting in an anchorage in the Caribbean, it was like, 'Will I ever have a house again? Will I ever have my career again?' ... It caused me a lot of anxiety at the time," Gaboriault said.

She then launched her own consulting business — which gave her the flexibility to raise three kids — before going in-house at Hootsuite, where she's been for over four years.
🏗How it's structured: Gaboriault reports to Hootsuite's new CEO Irina Novoselsky and oversees communications, events and customer marketing and advocacy. She also relies heavily on global agency support.
Zoom in: "The world of software-as-a-service (SaaS) was new for me and there were a bulk of acronyms that I had never known before — it was a big and steep learning curve," says Gaboriault.
"No matter what the business is, every communicator needs to know how their company makes money, so working with the product team to better understand the service was one of the first things I did."
📊 Trend watch: Emerging social media platforms like BeReal, Lemon8 and BlueSky.
🧠 Best advice: Seek inspiration from your own life.
She's inspired by her kids. "They help me identify macro trends. For example, my daughter recently told me BeReal was her favorite app because it's all about sharing authenticity— it's unfiltered and that brings her joy. I'm actually able to bring what I learned from my kids into my work. ... I've put a whole deck together about things I've learned from my kids."
Go deeper ... read the spotlight in full.
6. 📊 Where workers are spending their time
No matter your role, chances are you're spending a majority of your time communicating.
State of play: According to a new Microsoft study, people spend 57% of their time communicating in meetings, email and chat, Axios' Hope King writes.
The bottom line: "Over the course of the last three years, communication, collaboration and coordination [have] become a bigger part of our jobs," says Jared Spataro, Microsoft's corporate vice president of modern work and business applications.
Plus, "output is better" when workers communicate and collaborate, Spataro says.
7. 🤔 1 head scratcher to-go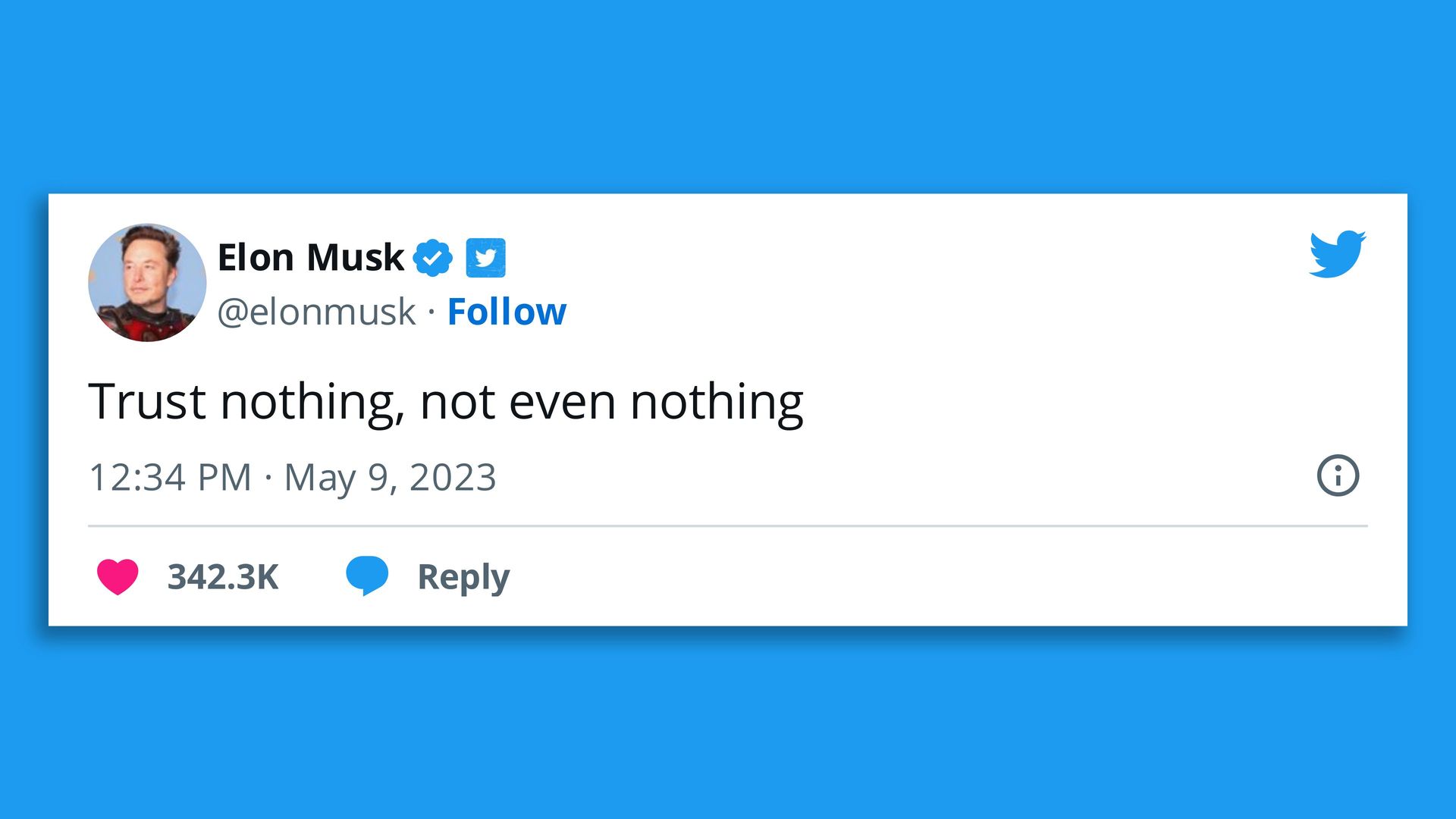 Questionable messaging from a business leader looking to woo advertisers back to the platform.
🙏🏻 Thanks to editors Nicholas Johnston and Kathie Bozanich for this week's newsletter. We will be back next Thursday!
In the meantime, tell your friends and colleagues to subscribe.