Axios Communicators
March 23, 2023
Welcome back! This week's edition is about all things AI ... and no, it was not written by ChatGPT.
💥 ICYMI: Sen. Mark Kelly (D-Ariz.), Rep. Mike Gallagher (R-Wis.) and White House Office of Science and Technology Policy director Arati Prabhakar join the mainstage speaker lineup for Axios' second annual What's Next Summit this Wednesday, March 29, in Washington, D.C.! Watch LIVE here.
Today's newsletter is 1,622 words, a 6-minute read.
1 big thing: How Microsoft Comms is using AI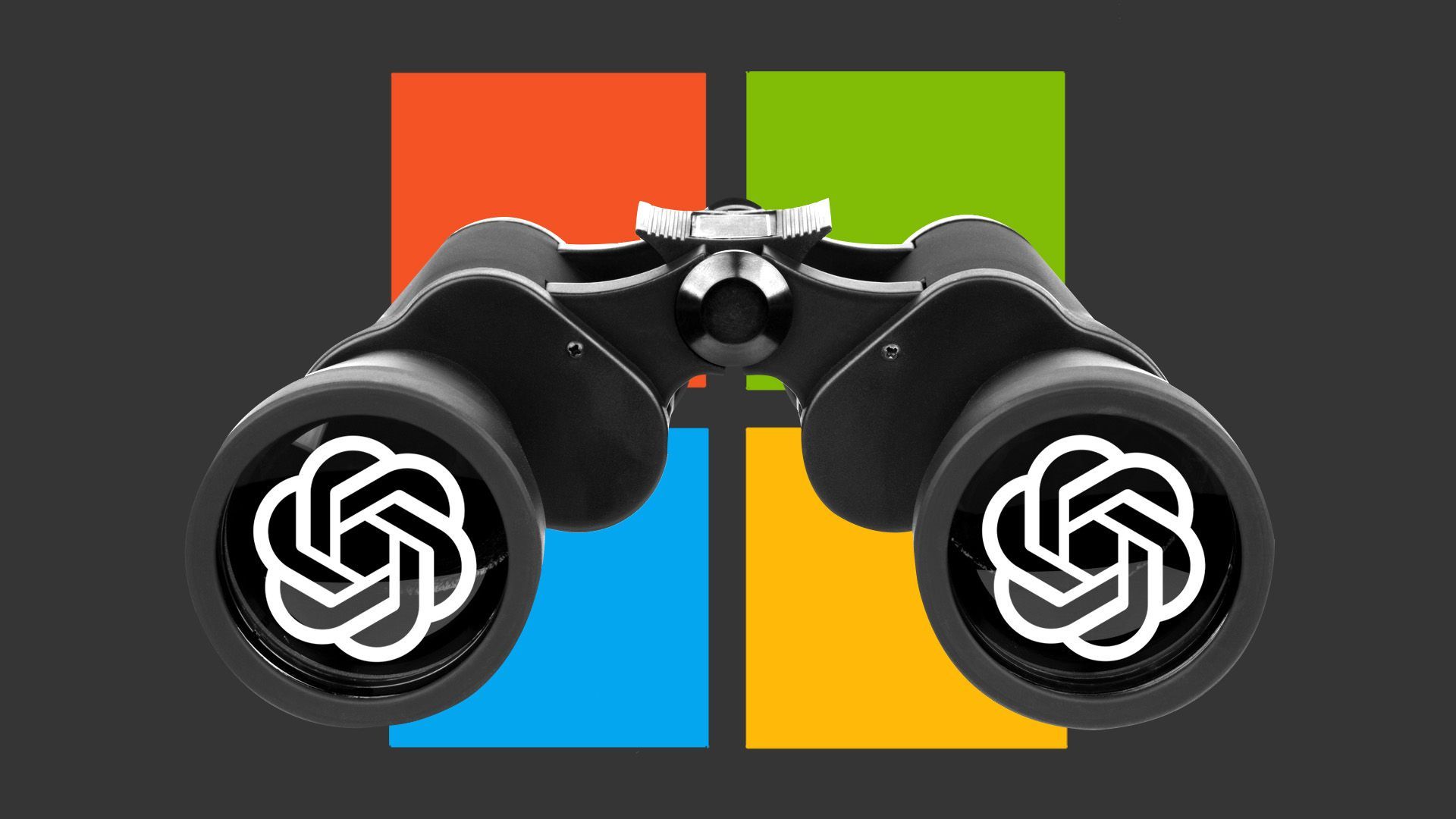 First quills, then pencils, typewriters, computers ... and next, artificial intelligence.
That's how Microsoft chief communications officer Frank X. Shaw thinks about technology like generative AI.
Why it matters: If communicators do not learn how to use these new tools properly, some might mistakenly assume that AI could replace them.
What they're saying: When Shaw was first introduced to ChatGPT, he was "pretty depressed," he told a room of communicators at a recent summit hosted by The Conference Board. "But after using the product, it made me think about my job very carefully."
"As communicators, we have this phenomenal opportunity to lead our companies through a transformation by being the first and best example" of rethinking the way work is done, Shaw said.
"So much of what we do is ripe for these tools. We create content, plans, presentations and speeches — all those things can be done more efficiently and more effectively if you embrace technology. If we don't do that, other people will and they will push us out of the influence role that we have, and so that would be a bad outcome."
Zoom out: The lightest lift for AI is in content creation — using tools like ChatGPT to draft memos, press releases or blog posts.
Yes, but: While AI can help communicators draft more content, more does not always equal great.
"Because it's easier to create content, it means that it's easier to create bad content," Shaw said. "Every time you see a demo of this new AI technology, [people] come and say, 'Look, it wrote a press release,' And I'm like, stop doing that."
Instead, the technology should be used to highlight the strategic value communicators bring.
For example, messaging documents like blog posts or employee communications receive several edits throughout the review process.
"At the end of that process, you can take the approved draft and run it through AI and ask" what the key message is, Shaw said.
"If the AI doesn't find it, then people aren't going to find it either. So that means you have to stop, go back and relook at what you've done. ... It's an easy checkpoint."
State of play: Language-based AI tools are already being used to conduct therapy sessions, draft sermons, sell cars, author books and act as radio DJs.
Zoom in: The Microsoft communications team is currently experimenting with image creation, headline and social generation, interview prep, summarization and message testing.
When it comes to grading his own team's adoption of AI tools, Shaw gives it a "B."
Between the lines: There still are a lot of concerns around disclosures, intellectual property rights, accuracy and bias, so communicators who experiment with these language-based AI tools should not eliminate humans from the review process.
The bottom line: Every industry has had to deal with transformative tools — and communicators who learn how to use these tools effectively could have a leg up.
2. Charting the AI hype
There is a lot of chatter around AI — the media wants to cover it, companies want to invest in it and teams want to hire for it.
By the numbers: This year alone, roughly 50,000 news articles have been published on the topic, according to NewsWhip data shared with Axios.
Reporters were three times more likely to respond to pitches that included the term generative AI, per insights from Propel.
Cision found that the use of the term generative AI in press releases has increased by 1,350% since last year.
And general audiences are interested in the topic, with most believing that AI is here to stay, per a Morning Consult study.
Zoom out: It's also the hottest new job skill, according to a recent survey by Resume Builder.
Of companies that currently use ChatGPT, 66% use it for writing code, 58% for copywriting or content creation, 57% for customer support and 52% for summarization, according to the survey.
Roughly half of respondents say they have already replaced workers with ChatGPT.
Yes, but: Candidates who know how to use these tools will have an advantage, as 92% of business leaders say having AI experience is a plus.
The bottom line: There are still a lot of unknowns about how AI can be used in daily life, but hiring managers, the public and media are interested in learning more.
3. Scoop: PR field grapples with AI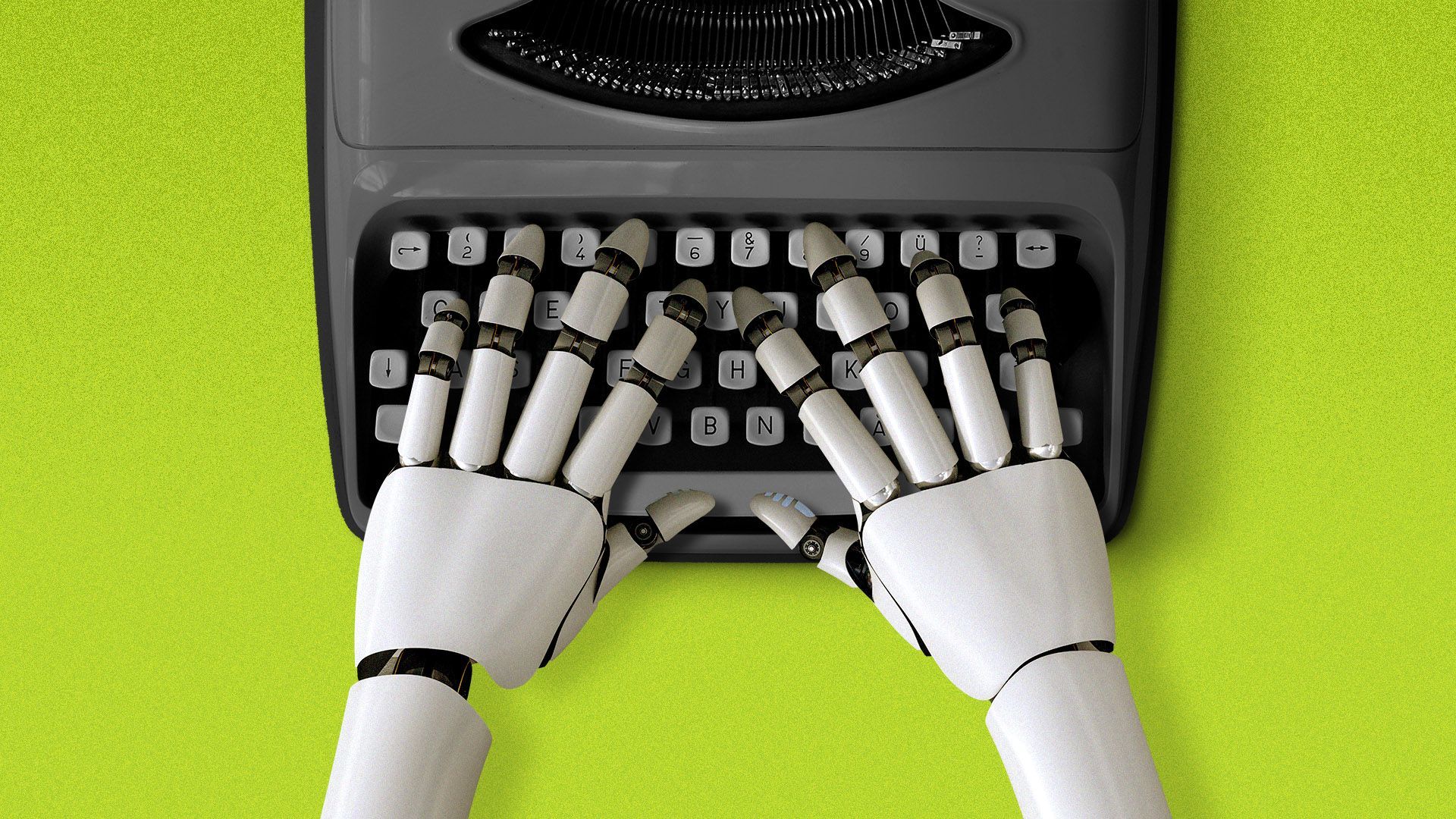 Public relations firms and communication tech companies have been quick to jump on the AI bandwagon.
Driving the news: PR firm Gregory FCA has launched its own AI press release writing tool called Write Release, Axios learned exclusively.
The tool — which is free and runs on OpenAI — uses select prompts to gather information and then quickly generates a draft press announcement.
Zoom in: According to Greg Matusky, founder and CEO of Gregory FCA, the tool "should be considered a great start to any press release, not the final product."
When asked if this free product was being used to source new clients, Matusky told Axios, "While we'd be happy if this generated interest in our PR services, we're using this as a way to highlight the development work we've done internally while positioning Gregory FCA as an important expert and thought leader in the rapidly changing generative AI space."
Of note, Gregory FCA uses a similar version called Gladwrite to help it create press releases, social media posts and outlines on behalf of its clients.
State of play: PR platforms are quickly adopting and monetizing AI capabilities too.
Communications and marketing giant Stagwell launched both free and subscription-based AI tools — Taylor to draft PR content like press releases, pitches, blog posts and social media copy and PRophet to help target and reach specific journalists.
Propel, a PR measurement and tracking platform, has launched a similar tool called Amiga, as part of a larger product package that costs $9,000 per year.
And Press Hook, a platform that connects brands with journalists, has added a new AI-driven media list generator to its pro subscription package.
What they're saying: "Now is the time to experiment aggressively with these tools," said Gary Grossman, senior vice president and head of Edelman's AI Center of Excellence.
"Forward-thinking media companies are already unleashing the full potential of AI in their workflows. PR agencies and in-house departments should do the same, to take advantage of AI's capabilities such as content generation,  process optimization and editing."
Yes, but: Not all PR pros share this enthusiasm for AI.
At Method Communications, ChatGPT can only be used for brainstorming exercises — it will not be used to create internal or external content.
The agency is also adding guidelines to its contracts so that clients are restricted from using AI to develop content.
"I'm rooting for ChatGPT to slash my email time in half and give me a half-dozen creative thought starters every day," says executive vice president Matt Stewart. "But I'm not ready to turn over the keys to client intellectual property, risk watering down our work and set a generation of PR pros on an AI-reliant path without more proof."
4. ChatGPT-4 readily spouts misinformation, study finds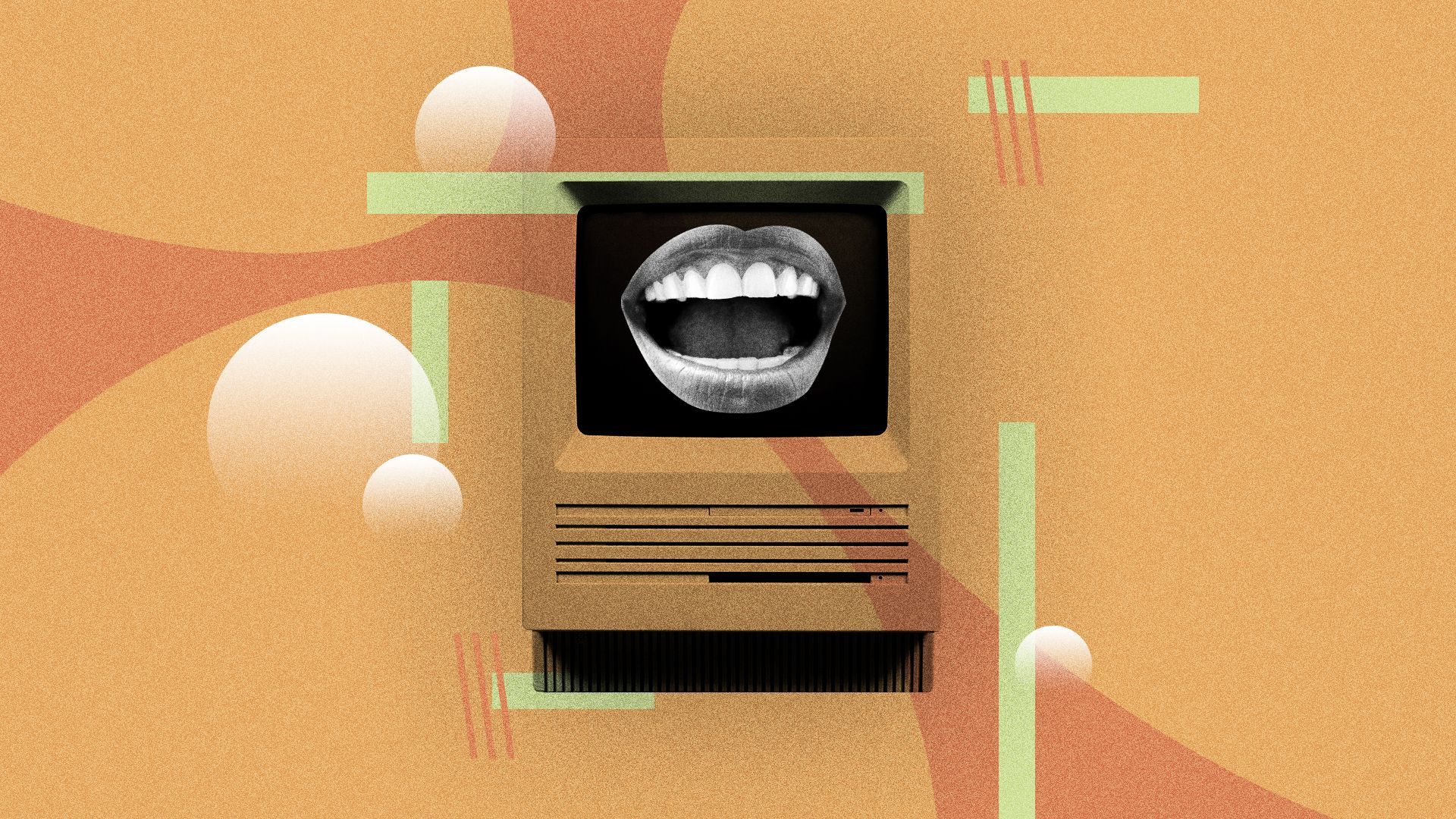 OpenAI's newest generative AI tool GPT-4 is more likely to spread misinformation — when prompted — than its predecessor GPT-3.5, according to a NewsGuard report shared exclusively with Axios' Sara Fischer.
Details: NewsGuard's test found that GPT-4 was willing to surface prominent false narratives more frequently and persuasively than ChatGPT-3.5. The items generated by GPT-4 also included fewer disclosures, Sara writes.
GPT-4, it found, was better at elevating false narratives in more convincing ways across a variety of formats, including "news articles, Twitter threads, and TV scripts mimicking Russian and Chinese state-run media outlets, health hoax peddlers, and well-known conspiracy theorists."
The big picture: The findings suggest that OpenAI and other generative AI companies may face even greater misinformation problems as their technology gets more sophisticated at delivering answers that look authoritative.
"NewsGuard's findings suggest that OpenAI has rolled out a more powerful version of the artificial intelligence technology before fixing its most critical flaw: how easily it can be weaponized by malign actors to manufacture misinformation campaigns," the report said.
5. Worst pitch of the week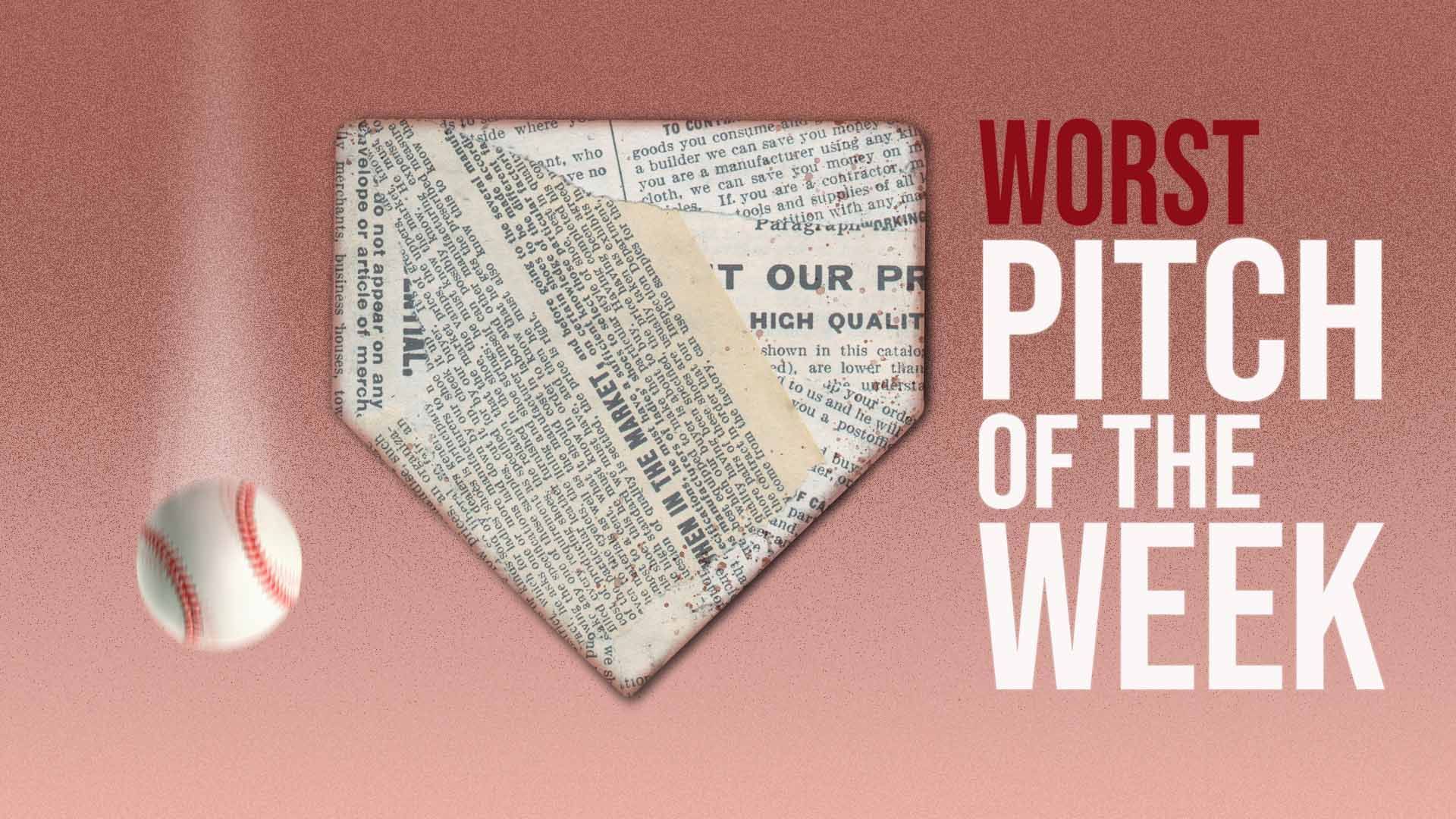 Women's History Month appears to be the latest lazy news hook of choice.
🥁 This week's worst belong to ...
"Is the United States of America ready for a female president? [Name redacted] professional speaker, career advisor and coach, international bestselling author, and seasoned corporate professional says no ... but not for reasons you might think."
"In honor of it being Women's History Month, explore why women in life sciences are so attracted to this up-and-coming Texas city."
🤔 Our thought bubble: Questionable content aside, many of these pitches were pegged to International Women's Day and were sent on the actual day — which is way too late for most editorial calendars.
Reminder: Day-of reporting is typically reserved for scoops or breaking news.
📧 Plus, a bonus reader submission:
"I was asked to send out a very detailed pitch about how people should use more horseradish during the pandemic, and then asked to follow up multiple times. Later, this was used as a metric and talking point in my performance review, wondering why "no one picked it up." ... Those were the days."
❓Have you sent or received a bad pitch? Tell me about it.
6. Bonus: Quote to go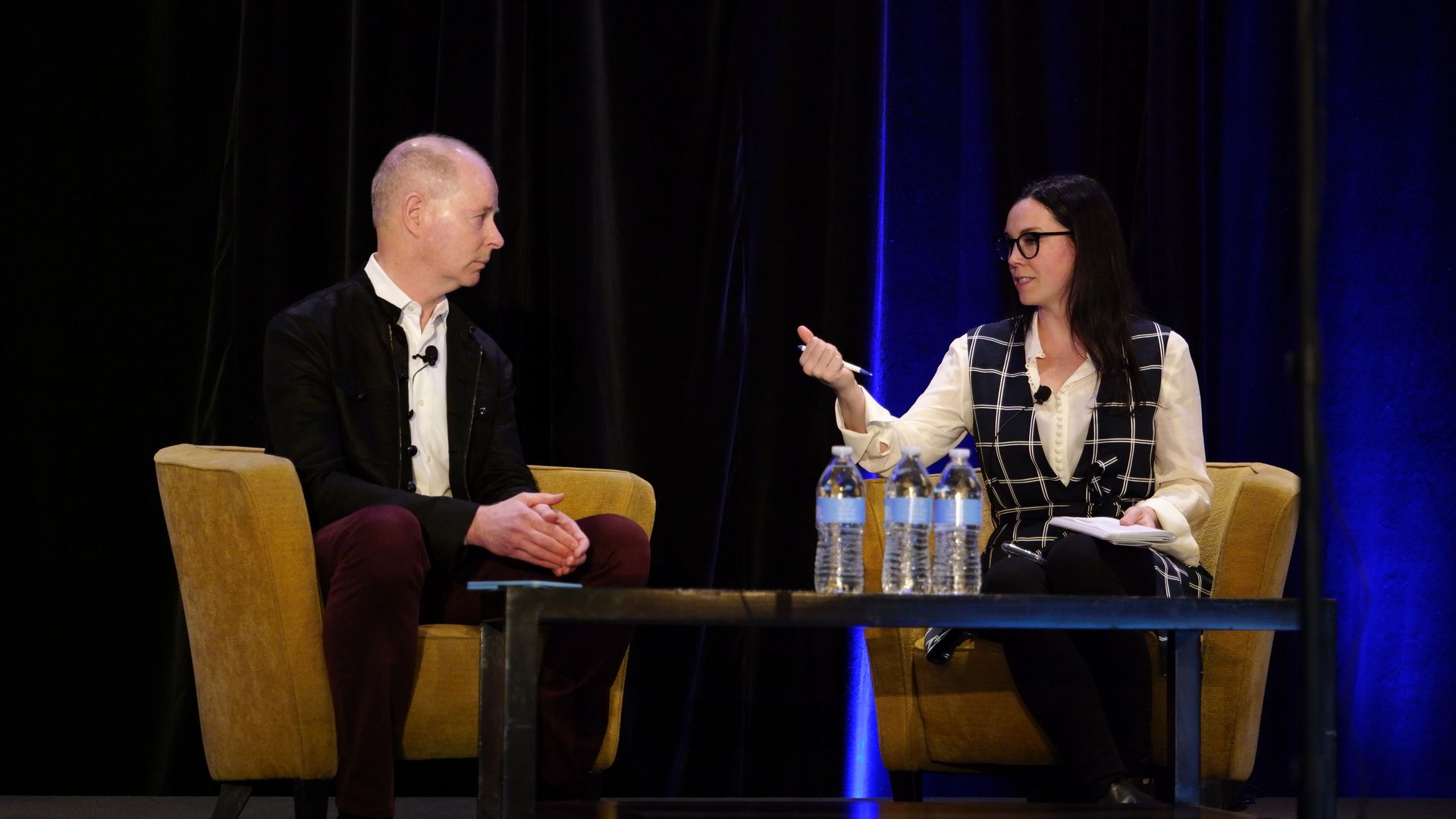 "We just have to push through that change curve and start thinking about [AI] not as this huge thing that is happening to us, but as an opportunity that we can take advantage of."
— Microsoft chief communications officer Frank X. Shaw