Axios Communicators
December 08, 2022
Welcome back!
📅 Situational awareness: We'll be in NYC on Wednesday, Dec. 14, hosting a discussion about the importance of communication with former Walt Disney Co. CCO Zenia Mucha, Ankler Media CEO and editor-in-chief Janice Min, Spotify global head of public affairs Dustee Jenkins and more. Register here to attend virtually.
This week's newsletter is 1,170 words, a 4.5-minute read.
1 big thing: Media's harsh headwinds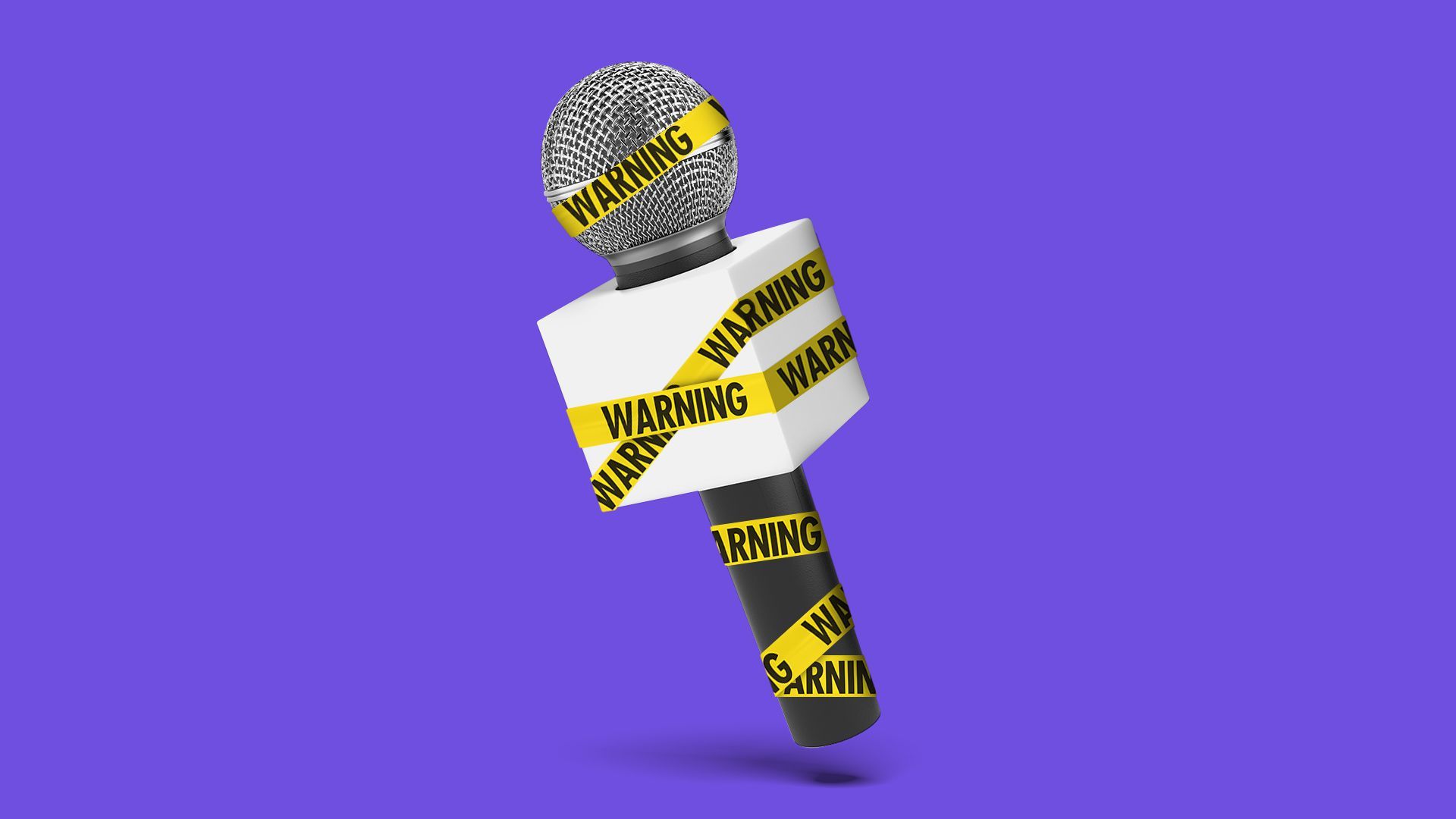 Public relations professionals outnumber reporters 6 to 1, and that number is growing.
Why it matters: Economic headwinds are causing media entities to restructure, slash costs and shift strategies. As a result, PR pros should rethink how they work with strained newsrooms.
State of play: In recent weeks, media outlets have taken different approaches to cost-cutting.
What they're saying: "The unstable media landscape has impacted the work we do in ways big and small — a pitch idea scrapped, a story-in-progress pulled, Twitter activity put on hold," Carol Carrubba, principal at Highwire PR, told Axios.
Zoom out: Some companies are creating in-house media arms to distribute owned content because it's a cheaper alternative to paid media campaigns and faster than building brand awareness through earned media placements.
"As the media landscape continues to shift, we have a stronger focus on owned content with our own editorial team and integrated digital marketing to get the reach and audience engagement that matters," says Carrubba.
Yes, but: These in-house operations are also feeling the pain.
What we're watching: The alternative media industrial complex is growing, Axios' Sara Fischer reports.
More writers, politicians and business leaders are sidestepping mainstream media, opting instead to elevate their profiles via Substack newsletters, podcasts and other independent channels.
Case in point ...👇🏻
2. Economy down, thought leadership up
Many communicators (me included) roll their eyes at the idea of thought leadership because it can seem like a tedious exercise with little reward.
Why it matters: If done well, insights-driven blog posts, newsletters and podcasts are inexpensive ways to help B2B companies win and maintain business during uncertain times, according to an Edelman-LinkedIn study.
Zoom in: 50% of C-suite executives say that thought leadership influences their purchasing decisions.
Yes, but: Creating compelling content is hard, and even the ones doing the thought-leading aren't impressed with the quality.
Only 33% think their organization's content is high quality — and that number decreases to 29% among C-suite executives.
The bottom line: While leaders can share their thoughts on numerous platforms, it doesn't mean what they share is worthy of an audience.
For these communications to have an impact, they must be clear, data-driven and offer a unique point of view.
3. SBF's media blitz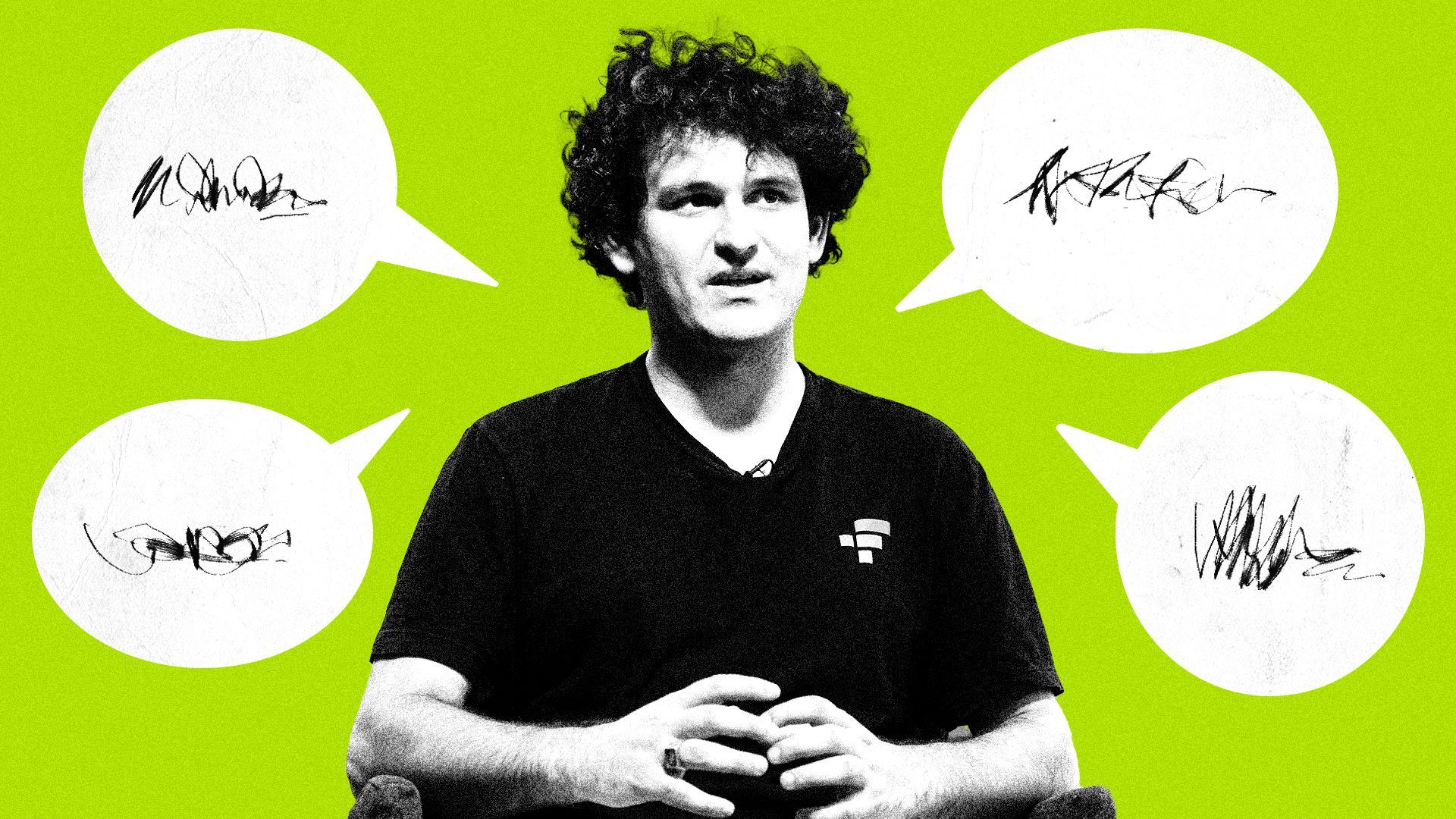 FTX and Alameda Research founder Sam Bankman-Fried (SBF) seems more accessible to the press than ever before.
Why it matters: Most go dark in the midst of a scandal to avoid any implication of guilt, but SBF is taking the opposite approach by aggressively engaging with the media in an attempt to reclaim the narrative.
Details: Axios Crypto's Brady Dale examined SBF's recent appearances with and in outlets like The New York Times, "Good Morning America," New York Magazine and here at Axios, and found several key messages scattered throughout.
1. By talking, SBF is projecting the idea that he has nothing to hide.
2. "I was the CEO" but "I don't want to put words into other people's mouths" are phrases he uses to limit the scope of what he actually says.
3. FTX US is solvent and should be returning funds now.
He gets the most energetic in each interview when making this point, and he usually makes it several times.
4. He's acknowledging negligence but not fraud.
💭 Eleanor's thought bubble: This isn't a new comms tactic. Elizabeth Holmes embraced the same "fake it til you make it" strategy and took the media along for the ride. Ultimately, the judge in the Holmes case said it may have been hubris or "intoxication with fame" that led to her conduct and ultimate demise.
4. Communicator Spotlight: Linda Rutherford, Southwest Airlines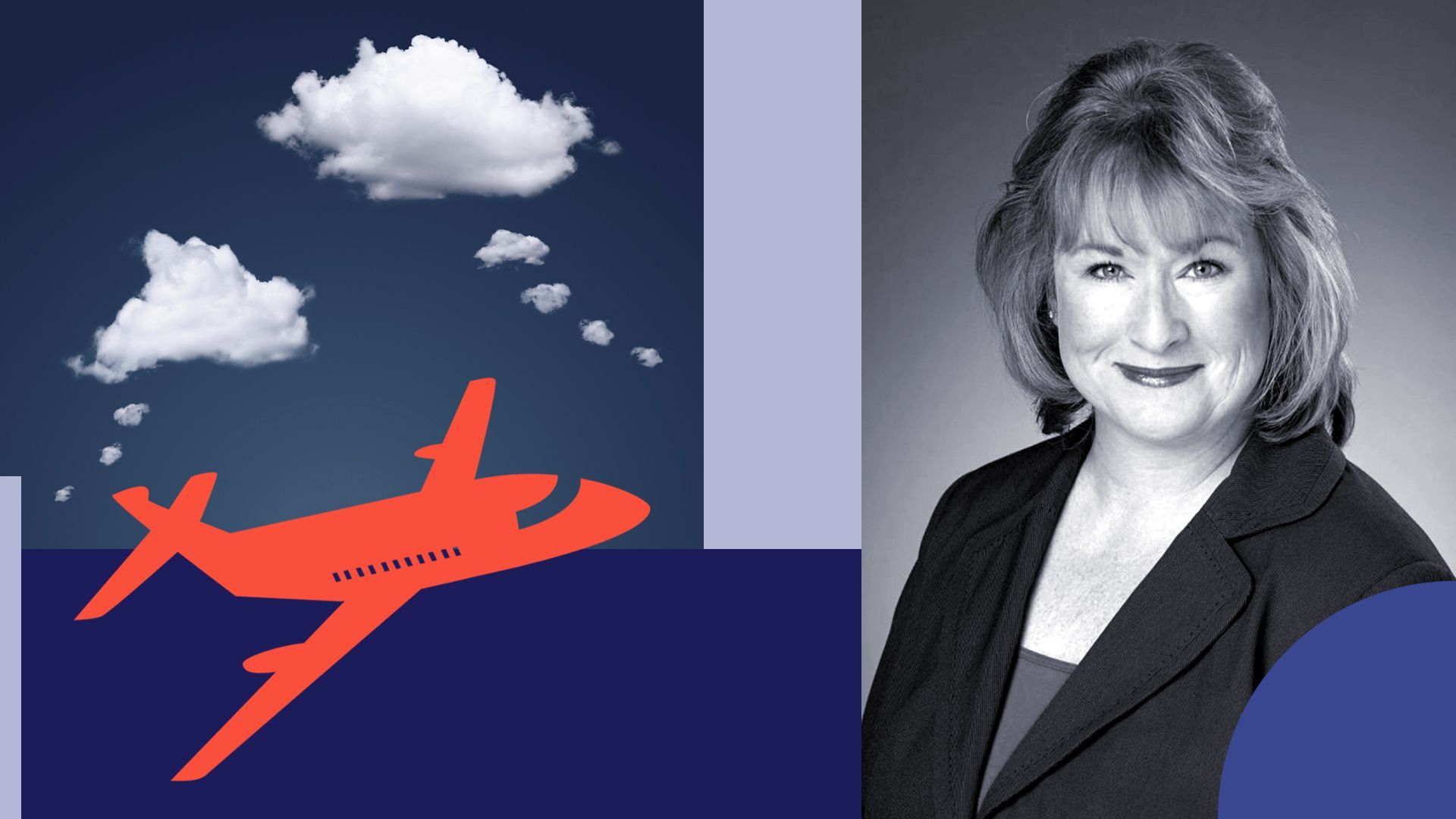 Linda Rutherford has spent 30 years supporting communications at Southwest Airlines. She has advised three CEOs, led a team of roughly 4,000 and weathered a global pandemic that rocked the travel industry.
Why it matters: Rutherford has made a career of "establishing affinity for the Southwest brand, no matter the audience" and recently received the Institute for Public Relations' highest honor — the lifetime achievement award.
📍How she got here: The CBS television series "Lou Grant" influenced her to become a business reporter for the now-shuttered Dallas Times Herald.
In 1992, she made the pivot into PR by accepting a coordinator position with Southwest Airlines — and has been there ever since.
🏗 How it's structured: Rutherford was recently promoted to chief administration and communications officer and reports directly to Southwest CEO Bob Jordan.
In this role, she oversees communication and outreach, culture, engagement and HR, diversity, equity and inclusion, internal audit, talent and leadership development, Southwest Airlines University and technology.
🌡 Hardest day at work: On April 17, 2018, Southwest experienced its first passenger fatality in nearly 50 years.
While en route from New York to Dallas, the engine of Flight 1380 exploded and a piece of debris hit the side of the airplane, knocking out a window.
A passenger was partially pulled out of the window and "over the next 20 minutes, the depressurized cabin air swirled with wind and debris," according to a New York Times report.
The plane made an emergency in Philadelphia, where medics were on the tarmac to meet them. There was one fatality and seven injuries.
"Every one of our emergency response protocols were put to the test," says Rutherford. "It's the plan that you build, practice and hope to never use ... but I am proud of how the company responded in a timely and compassionate way."
🗣 De-stress routine: An extrovert by nature, Rutherford needs to debrief after a hard day. "Thankfully, I have a great network of friends, coworkers and family who will listen."
✈️ Passport stamps: A perk of the job is travel — her favorite spots are Ireland and Charleston, South Carolina.
On her bucket list: Paris, seeing the Northern Lights and a cruise to Antarctica.
🌱 Trend spot: How ESG fits into the corporate narrative and how brands and executives are communicating these principles to stakeholders like vendors, employees, customers and media.
📱Open rates: "Outlook is probably the most used app on my phone because the email traffic is nonstop."
📧 Current unread email count: A little over 100.
"The first thing I do in the morning is purge overnight emails. I have my magical formula: deal with it, destroy it or delegate it."
💡 Best advice: "Stay intellectually curious. Read everything."
5. 🎄1 fun thing: Shutting down for the holidays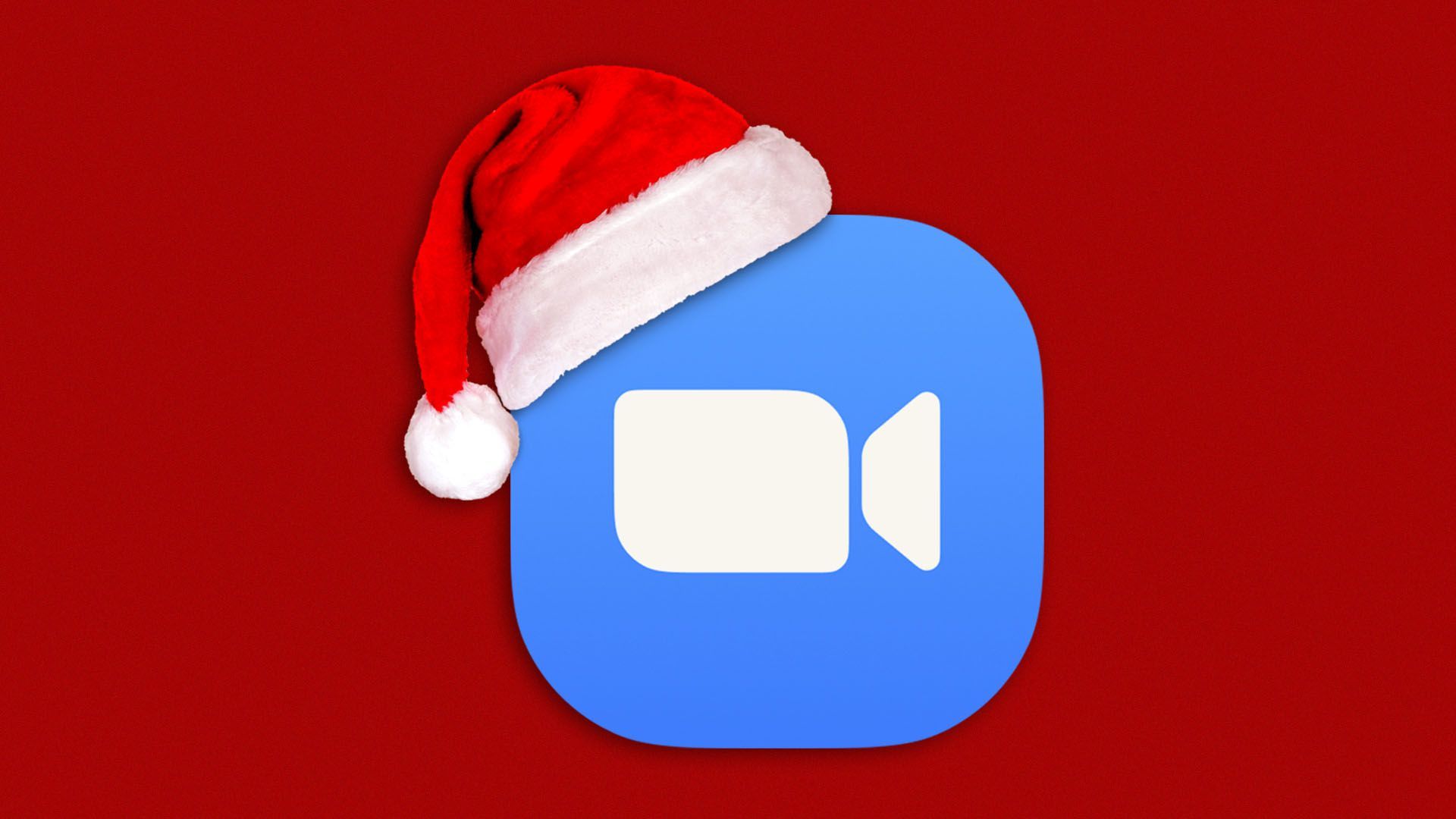 Comms never sleeps. It's an always-on job ... even over the holidays.
❓How does your team handle coverage between Christmas and New Year's?
Do you totally shut down? ... Take shifts? ... Keep business as usual?
Drop me a line and I'll share best practices in next week's newsletter.
✅ Thanks (as always!) to YOU for reading and to editor Nicholas Johnston and copy editor Kathie Bozanich.
Invite your friends to subscribe.