May 16, 2022
Happy Monday! You can handle whatever this week throws at you. You've got this.
⛈️ Today's weather: More storms. High of 74, low of 54.
💰 Situational awareness: The city launched a new Financial Empowerment Center to provide free financial counseling. Schedule an appointment.
Today's newsletter is 880 words — a 3.5-minute read.
1 big thing: 🍹 We tried the area's first "sober bar"
The Dry Mill feels like a standard sports bar at first glance, but a closer look offers hints of a different type of vibe.
The bartender serves up water without asking. The bathroom offers mints and mouthwash.
Most notably is the sign on the entrance door: "No alcohol beyond this point."
Driving the news: Columbus' first "sober bar" held its long-awaited grand opening two weeks ago on Fourth Street near Capitol Square.
Why it matters: The Dry Mill has already proven popular among the region's non-drinking community as well as patrons interested in checking out the unique business.
👋 Tyler here. I stopped in for a bite to eat between reporting trips downtown.
Lunchtime has been quiet these first few weeks, aside from workers from nearby businesses and the YWCA.
Things pick up during evenings and the past two weekends have been, in the words of the kitchen manager, "killer."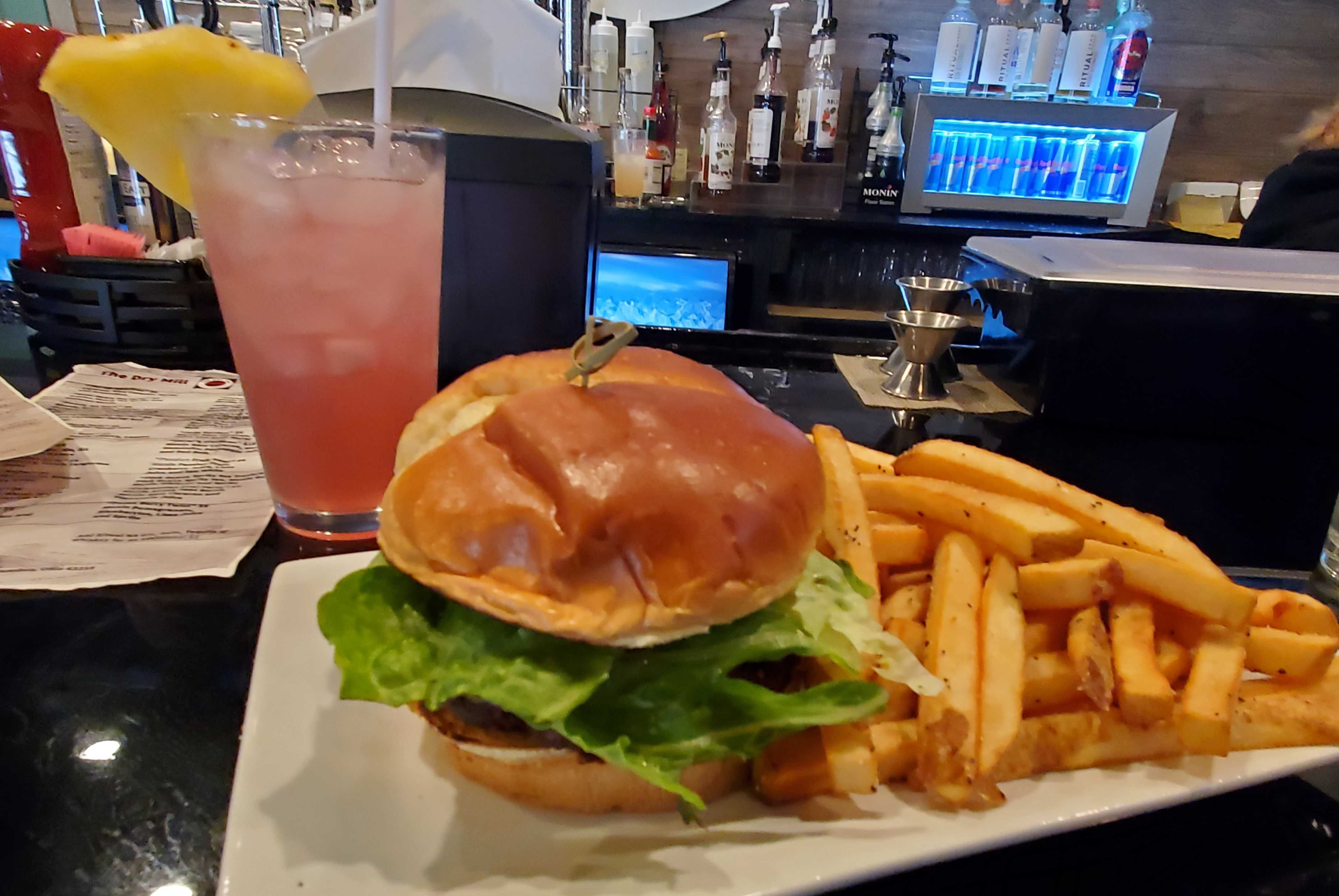 On the menu: A wide variety of zero-ABV beers, energy drinks, teas and alcohol-free cocktails.
On the bar manager's recommendation, I tried the Island Breeze, a beach-themed blend of passion fruit, pomegranate, ginger, guava, coconut and Sprite.
At no point did it make me yearn for alcohol — I just appreciated a delicious cold drink on another 80-degree day.
I also ordered a sweet potato quinoa burger, thinking it would be fitting to wash down a non-alcoholic drink with a non-meat burger. It was divine.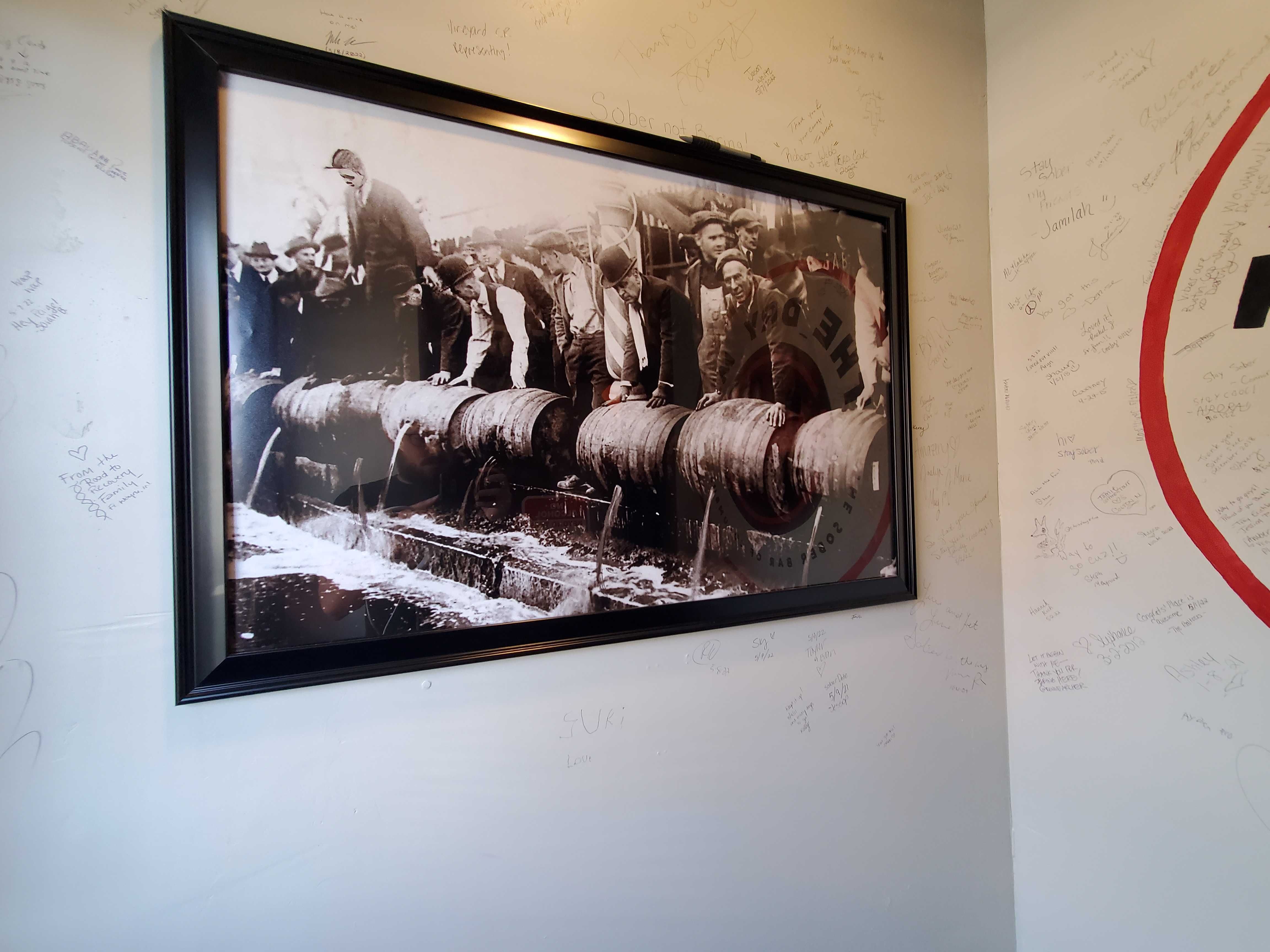 The bottom line: Come for the novel experience, stay for the welcoming environment and solid menu offerings.
And you might want to come sooner than later. I predict it'll be packed when the word starts to get out.
If you go: 11am-11pm daily, 79 S. 4th St. Closed Tuesday.
2. The future of online school
Pickerington junior high students could take some classes online all next school year, but not to curb COVID-19.
The goal is now to prevent overcrowding — the suburban district lacks space to accommodate a burgeoning student population, officials said at a recent school board meeting.
Why it matters: Though polarizing, online classes were normalized during the pandemic. Now schools are becoming more likely to pivot to virtual learning for other reasons.
Columbus shifted online for a few days in August due to sweltering temperatures in buildings without air conditioning.
Several other districts also went online temporarily to address staffing shortages.
The latest: A study anticipates a 32% increase in enrollment at Pickerington's two junior highs over eight years, but the buildings are already near capacity.
The schools would be on a hybrid schedule under the district's proposal, with students divided into cohorts attending in-person and online classes on specific days.
Flashback: Pickerington voters rejected tax increases to build a new junior high school in 2020 and 2021.
Some unhappy parents feel they're being punished into voting for tax increases, per ThisWeek News.
What's next: A schedule discussion is happening tonight and a decision is expected this month.
Board members also began the process last week to place another bond issue on November's ballot.
3. Abortion rights protests continue
Hundreds of protesters took to the Ohio Statehouse steps on Saturday as the U.S. Supreme Court considers overturning the constitutional right to have an abortion.
If Roe v. Wade is struck down, states would be allowed to individually regulate abortion or ban it completely. The latter is something Ohio Republicans are pursuing.
Context: Saturday's demonstration was part of a nationwide "Bans Off Our Bodies" day of action organized by a coalition of progressive and abortion rights groups, Axios' Ivana Saric reports.
Go deeper: Axios Explains Abortion
4. Nutshells: This too shell pass
🏃‍♀️ The Race for the Cure returned to downtown over the weekend, with 10,000 participants raising more than $1 million for breast cancer research and support. (Columbus Dispatch)
🍳 The story behind Biscuit Boss, a food truck serving delicious all-day breakfast. (Columbus Monthly)
Gov. Mike DeWine delayed the September execution of a death row inmate. There have been no executions during his term as the state struggles to find a supply of lethal drugs. (AP)
An 8-year-old girl shot at Weinland Park on Saturday during a fight involving adults is expected to survive. (WSYX-TV)
🗳️ Ohioans could vote on legalizing marijuana in 2023 at the earliest. (AP)
🎵 Legendary rock band The Who played Cincinnati for the first time in more than 42 years on Sunday after 11 fans died in a crowd surge the last time they performed in the city, in 1979. Proceeds benefited local scholarships. (WKRC-TV)
5. ✈️ Round-trip disappointment
Bring on the Badgers and Hawkeyes.
What's happening: American Airlines announced special round-trip flights this fall to serve Wisconsin and Iowa fans coming to Columbus to watch their games against Ohio State.
The flights are among 10 new college football-focused routes.
🏈 Our take: The flights land Friday, the Buckeyes win Saturday and the losing fans depart for home Sunday. Helpful!
That's a lot of travel and hassle just to watch your team lose. But more power to those fans flying in.
😬 Hopefully this news item doesn't wind up on "Freezing Cold Takes."
🤝 Tyler is in Washington, D.C., to solve all our country's problems. I'll let you know how it goes.
🧳 Alissa is most definitely (not) going to pack her bags early before she leaves for an Axios retreat on Wednesday morning.
To ensure this newsletter reaches your inbox, please add [email protected] to your contacts. If you use Gmail, just drag this email to your "Primary" tab. For other mail clients, check out this page.