Axios Columbus
January 30, 2023
Hello, Monday.
🌧️ Today's weather: Possible rain and light snow throughout the day. High of 36.
Situational awareness: Ky'air Thomas, one of the local twin babies abducted last month and later found at the Dayton airport, died over the weekend.
Today's newsletter is 834 words — a 3-minute read.
1 big thing: An education culture war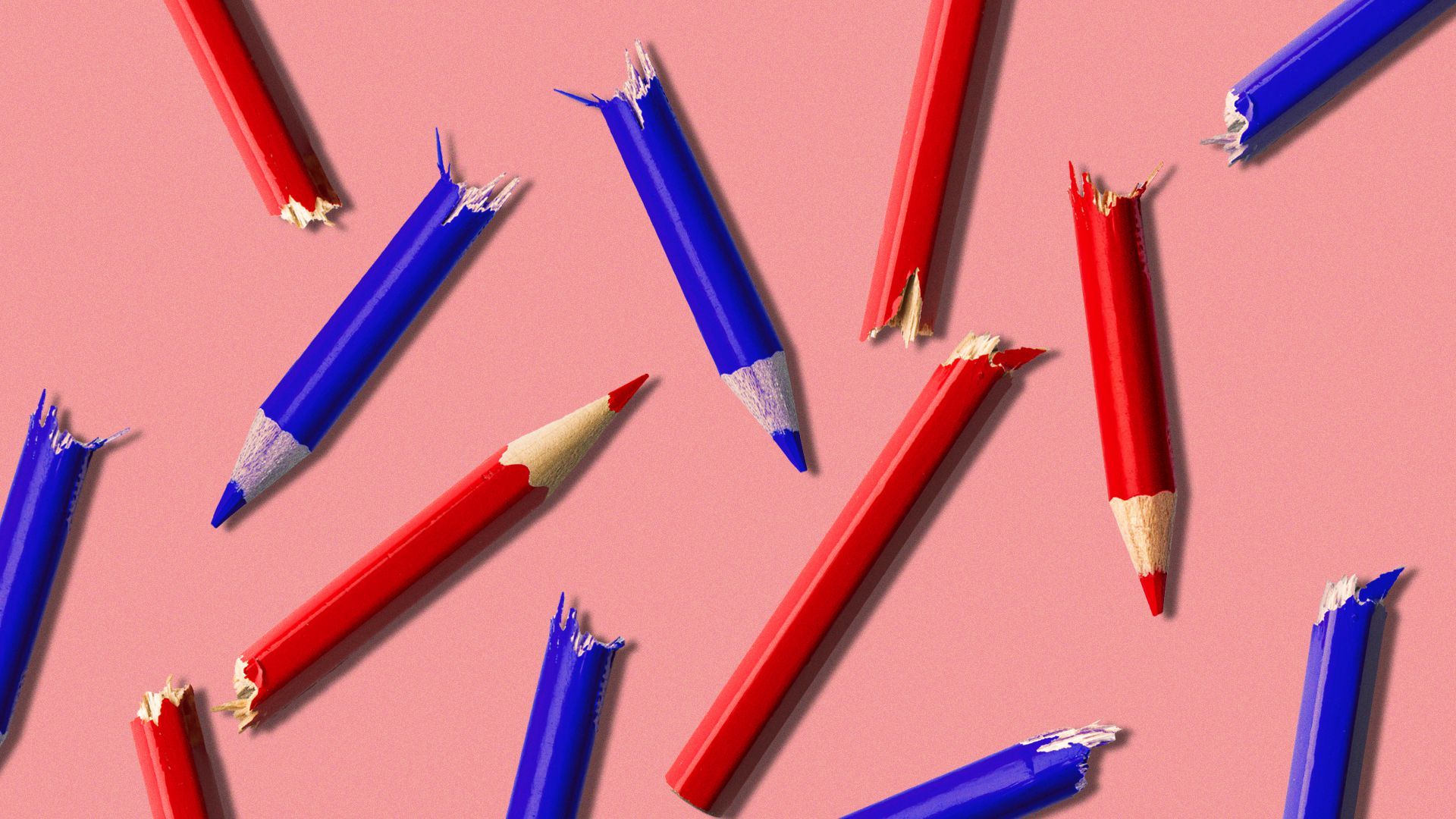 Many educators are navigating the raging culture war in local suburban schools without clear state guidance or laws.
Why it matters: A majority of school leaders surveyed nationwide say heated political discourse is interfering with their ability to teach, per a report released last week.
The lightning-rod topics are largely focused on how LGBTQ+ students and students of color are treated in schools and represented in the curriculum.
Catch up quick: In three weeks, five local districts have faced controversy.
Earlier this month, Dr. Seuss' "The Sneetches" caused an uproar in Olentangy. Shortly after, parents sued Hilliard in federal court, alleging "activist teachers" discussed sexuality and gender identity with students without parental consent.
Meanwhile, conservative group Accuracy in Media secretly filmed Bexley, Groveport Madison and Upper Arlington administrators to allege they're "determined to advance the principles of critical race theory even if it becomes illegal."
In press statements sent to Axios, two districts said two people posing as parents of prospective students manipulated the conversations.
What's happening: Districts' efforts to become more inclusive and equitable are causing rifts in traditional power structures, Ohio State associate professor of educational policy Ann Allen tells Axios.
A larger conservative political movement rooted in fear is reigniting the local "parents' rights" firestorm, along with pandemic anxiety, Allen says.
What they're saying: Districts are left in a no-win situation if the community can't find a middle ground, Ohio School Boards Association CEO Rick Lewis tells Axios.
"The best-case scenario is you disappoint a fraction of your community and the worst case is you alienate them … and that's when school boards get labeled as either 'woke' or 'ultra-conservative.'"
Zoom in: Given Ohio's emphasis on home rule, school boards are largely left to make their own decisions absent of any state laws, Patrick Corbett, executive director at school policy consulting firm Neola Inc., tells Axios.
A recent Dispatch review found that just three of nearly 20 Franklin County districts, for example, had gender identity policies.
More districts are seeking help on DEI policies, but Ohio's recent guidance "hasn't been clear-cut or consistent," Corbett says.
2. Charted: Guns at the airport
TSA says it confiscated dozens of firearms at Ohio airport security checkpoints in 2022.
Threat level: Security officials stopped 6,542 firearms at 262 airports nationwide, the most recorded in one year. The majority (88%) were loaded.
Atlanta's Hartsfield-Jackson International Airport topped last year's list with 448 confiscated weapons.
Thankfully, our airports didn't come close to cracking the nation's top 10.
But Columbus' 2022 figure is still higher than in any of the previous four years.
3. Nutshells: Boiling down today's news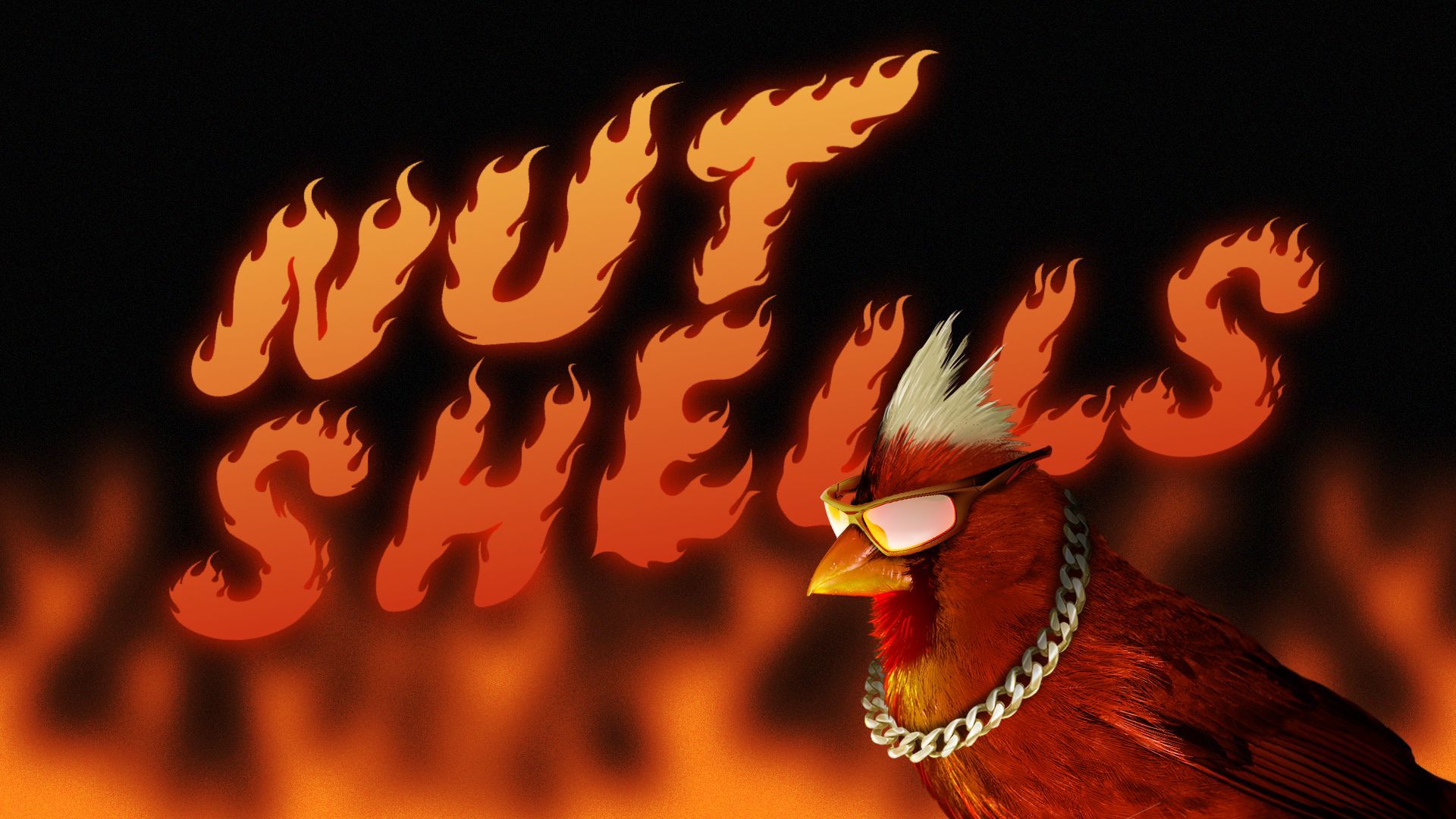 ⛸️ Columbus will host the U.S. Figure Skating Championships for the first time in 2024 at Nationwide Arena. (Greater Columbus Sports Commission)
More than 50 people rallied outside the Ohio Statehouse over the weekend after the City of Memphis released footage showing police officers beating Tyre Nichols, who died three days later. (WBNS-TV)
🚧 The Westland Mall, Woodcliff condominiums in Whitehall and Golden Bear Shopping Center in Upper Arlington are among nearly 600 properties approved for demolition through state funds. (Dispatch)
❄️ Buckeye Chuck may not appear for his forecast this Groundhog Day after PETA called out event host WMRN-AM for obtaining the groundhog from an animal breeder with 70 animal welfare violations in 2022. (Marion Star)
🍽️ Cameron Mitchell Restaurants is planning a downtown steakhouse for PNC Plaza and a "new concept" for the former Bon Vie building at Easton Town Center. (Columbus Business First🔒)
4. 🤑 CBJ bargains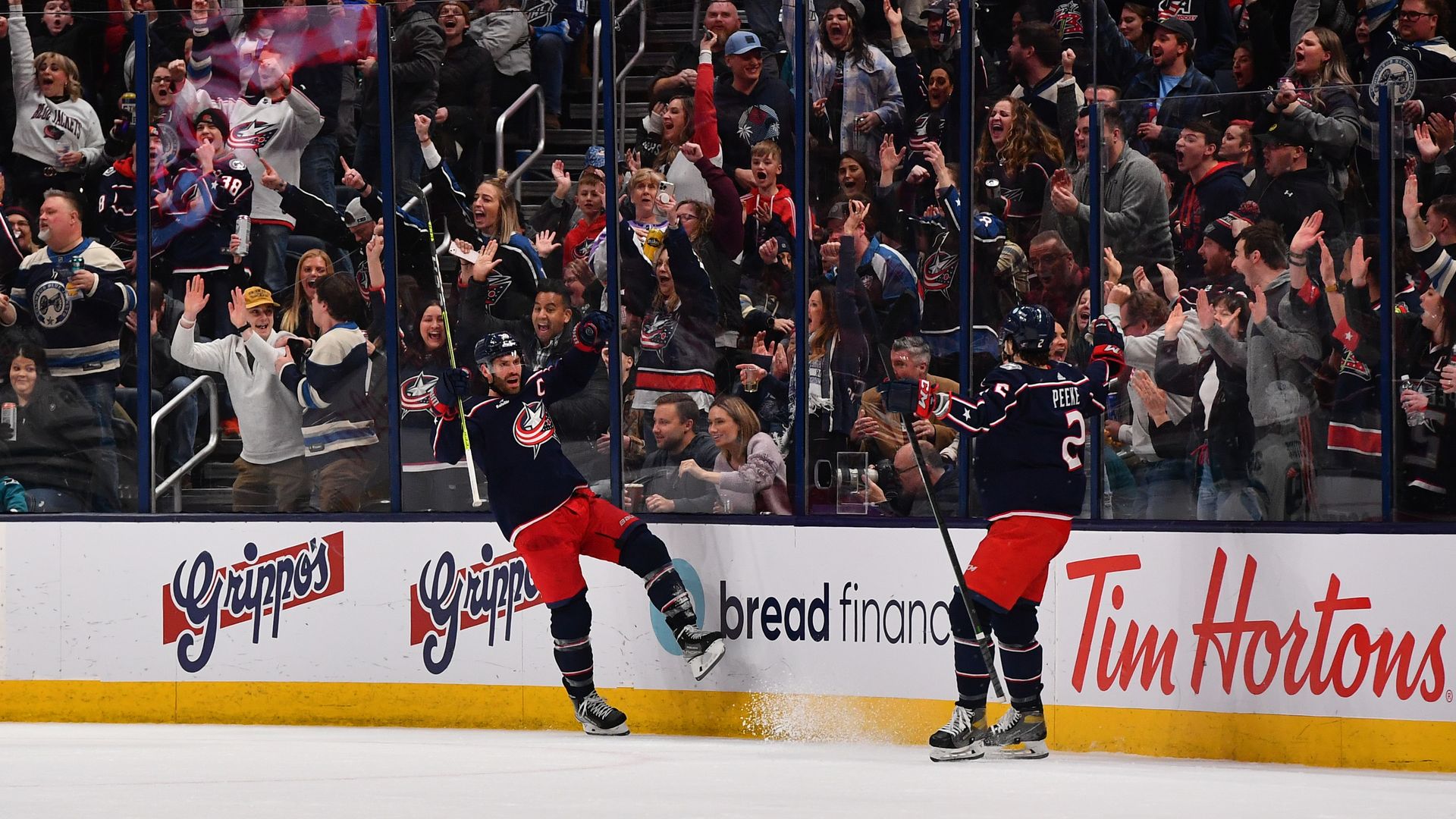 👋 Alissa here. Despite the team's lackluster record and injury-ridden roster, Blue Jackets fans continue to pour into Nationwide Arena.
Yes, but: If watching a last-place NHL team in-person doesn't sound like fun to you, here's another incentive to head to a game: a slew of game-day promotions.
The intrigue: I did the math — resale tickets are so cheap right now that your purchase could actually be an investment.
By the numbers: Resale tickets for tomorrow night's game against the Washington Capitals start as low as $17.
If the Jackets score in the second period, everyone gets free Arby's curly fries ($2).
A goal in the third period wins the jackpot — a free VIP car wash from Moo Moo Express ($18)!
Two overall goals mean half off for a large Jet's Pizza ($11 off).
And after three goals, fans get a free Roosters chili ($4) and a chance to enjoy the apparently polarizing chili chant.
… add it up and three well-timed goals could deliver double what you paid!
Between the lines: If it seems like I'm grasping for a silver lining here, remember that I'm a lifelong Cleveland sports fan. We've had lots of practice finding ways to add some thrill to otherwise low-stakes games.
What's next: Grab your tickets for tomorrow's game and pray the Jackets' offense shows up.
Is a new job in your future?
5. Photo quiz: It's as easy as …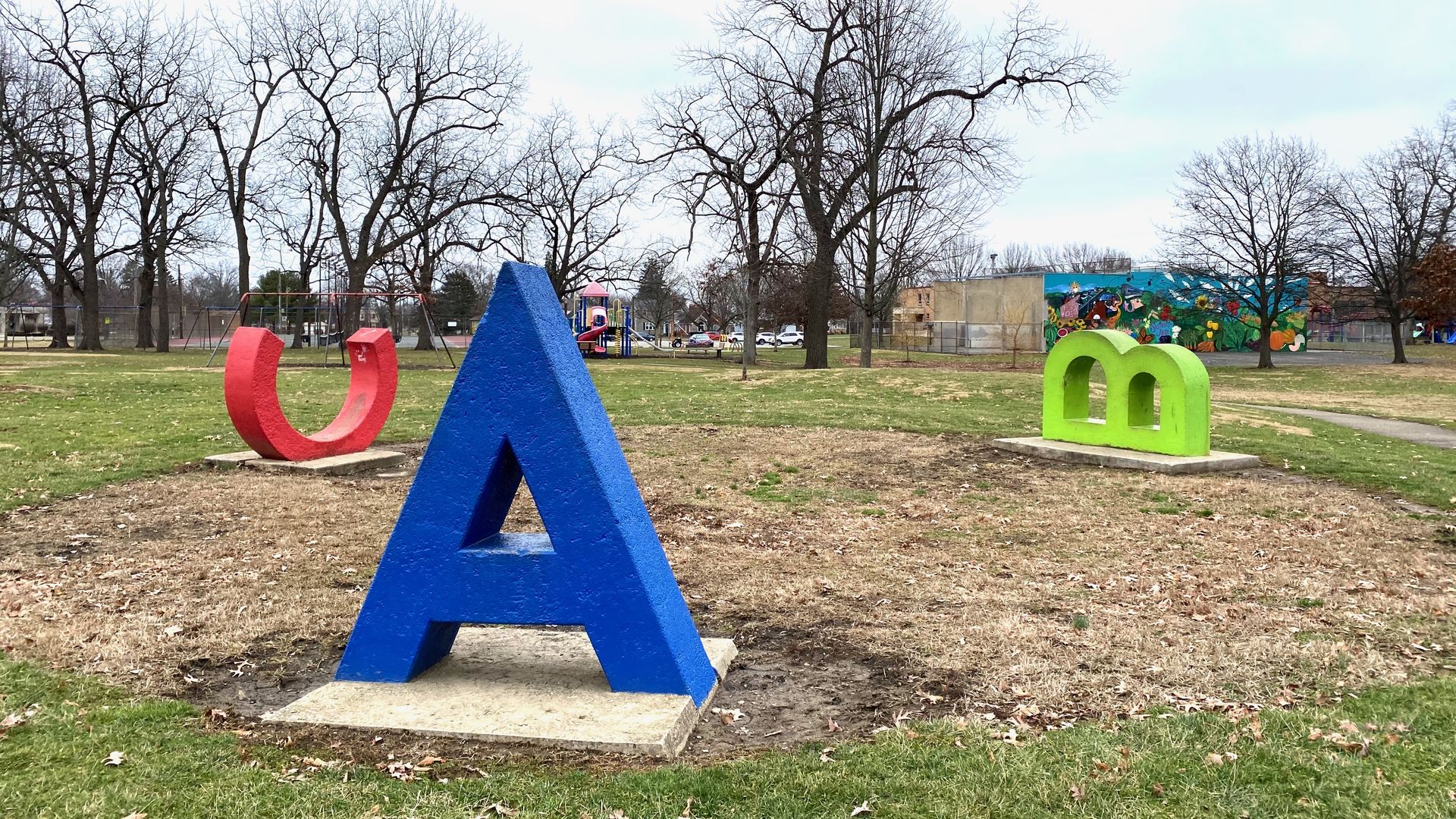 Our latest photo quiz showcases the start of an oversized alphabet.
📬 Reply with the correct answer for a chance to win a free Axios T-shirt, hat or "Smart Brevity" book!
This newsletter was edited by Everett Cook and copy edited by Keely Bastow and David Chiu.
Our picks:
😂 Tyler loves this weird Twitter account depicting Bengals QB Joe Burrow as a Civil War-era soldier.
📬 Alissa is wondering how many of you have side hustles after reading this story from Axios Cleveland. Hit reply and tell us about it.