Axios Columbus
January 31, 2023
Happy Tuesday!
⛅️ Today's weather: A high of 28 and partly sunny.
🚗 Situational awareness: Columbus is hosting a public hearing at 5:30pm tonight in the Council Chambers at City Hall to consider reducing downtown speed limits to 25 miles per hour.
🗓️ It's a great day to contribute to our newsroom by becoming a member!
Today's newsletter is 916 words — a 3.5-minute read.
1 big thing: What to expect during today's State of the State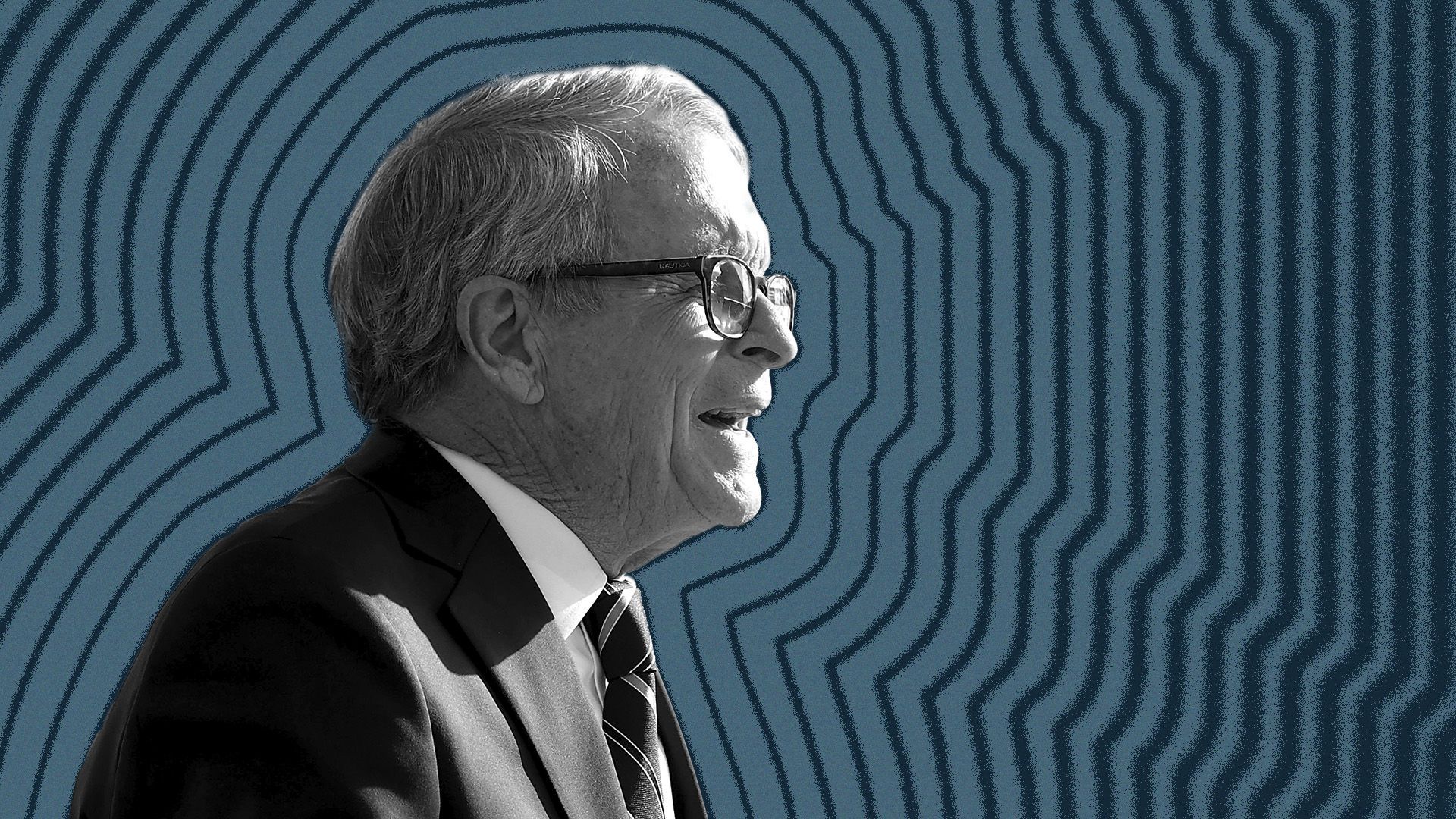 Gov. Mike DeWine will issue his annual State of the State speech today at noon from the Ohio Statehouse.
What we're watching: DeWine is expected to pitch a new affordable housing tax credit as part of his upcoming two-year budget proposal.
What not to expect: Much COVID-19 talk.
DeWine devoted only a small portion of his 2022 speech to the pandemic, instead highlighting other health care needs like mental health spending.
Nor is the governor likely to advocate for further election reforms after recently signing a new law requiring photo ID at the polls, a change that DeWine said settles the issue of election security.
The intrigue: You wouldn't think a governor coming off a landslide re-election victory needs to thread so narrow a needle, especially when his party enjoys supermajorities in both legislative chambers.
Zoom in: Take gun control, for example. DeWine backed modest regulations following the 2019 mass shooting in Dayton and pressed for them again in last year's address.
The latest: Continued GOP infighting at the Statehouse won't help DeWine.
Two factions are battling for control of the House, which may make it even tougher to secure a necessary coalition to carry out the governor's priorities.
The bottom line: State of the State speeches are more about idealism than realism.
With the final election of his lengthy political career likely now in the rearview mirror, this address should be his most idealistic yet.
2. Highlights from other governors' speeches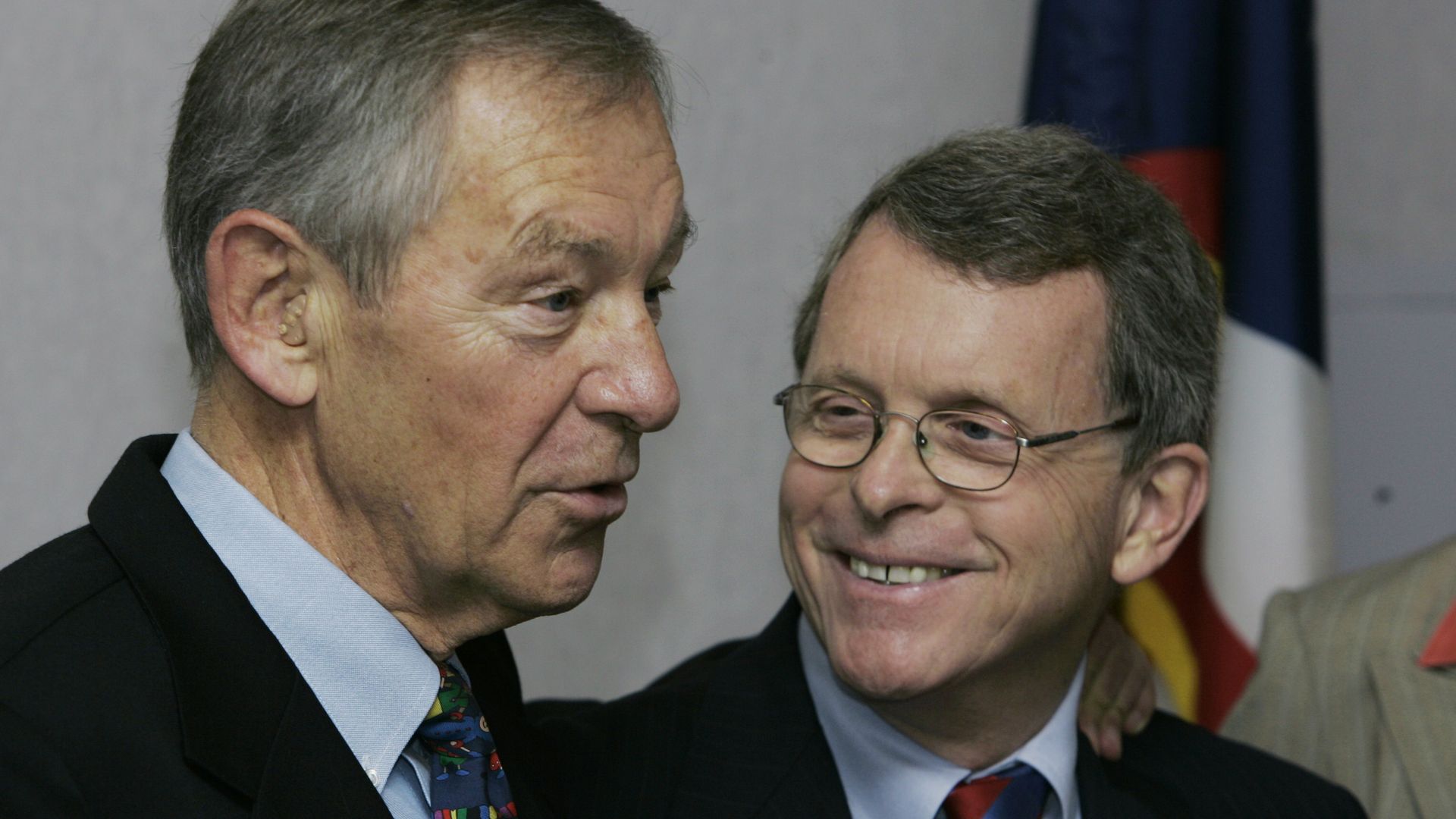 "One of the benefits of being governor is the mail I receive from school children around Ohio. They sometimes thank me for things I wish I'd done. I've got to confess to one of my correspondents … I really can't take credit for building Toys 'R' Us and Kmart in your neighborhood."
—
Bob Taft, 1999
"I believe in Ohio because you can't write the history of the world without us. Without flight, without light, without rock 'n' roll, without professional football … without the Underground Railroad, without Roy Rogers, without tires and ignition switches, without the humble fly swatter …"
—
Ted Strickland, 2010
"Our final two years will not be a period of winding down, but of winding up and finishing our agenda to secure Ohio's future … Like a champion marathon runner, we must summon that extra kick to finish and win the race."
—
George Voinovich, 1997
3. Nutshells: Today's consequent-shell news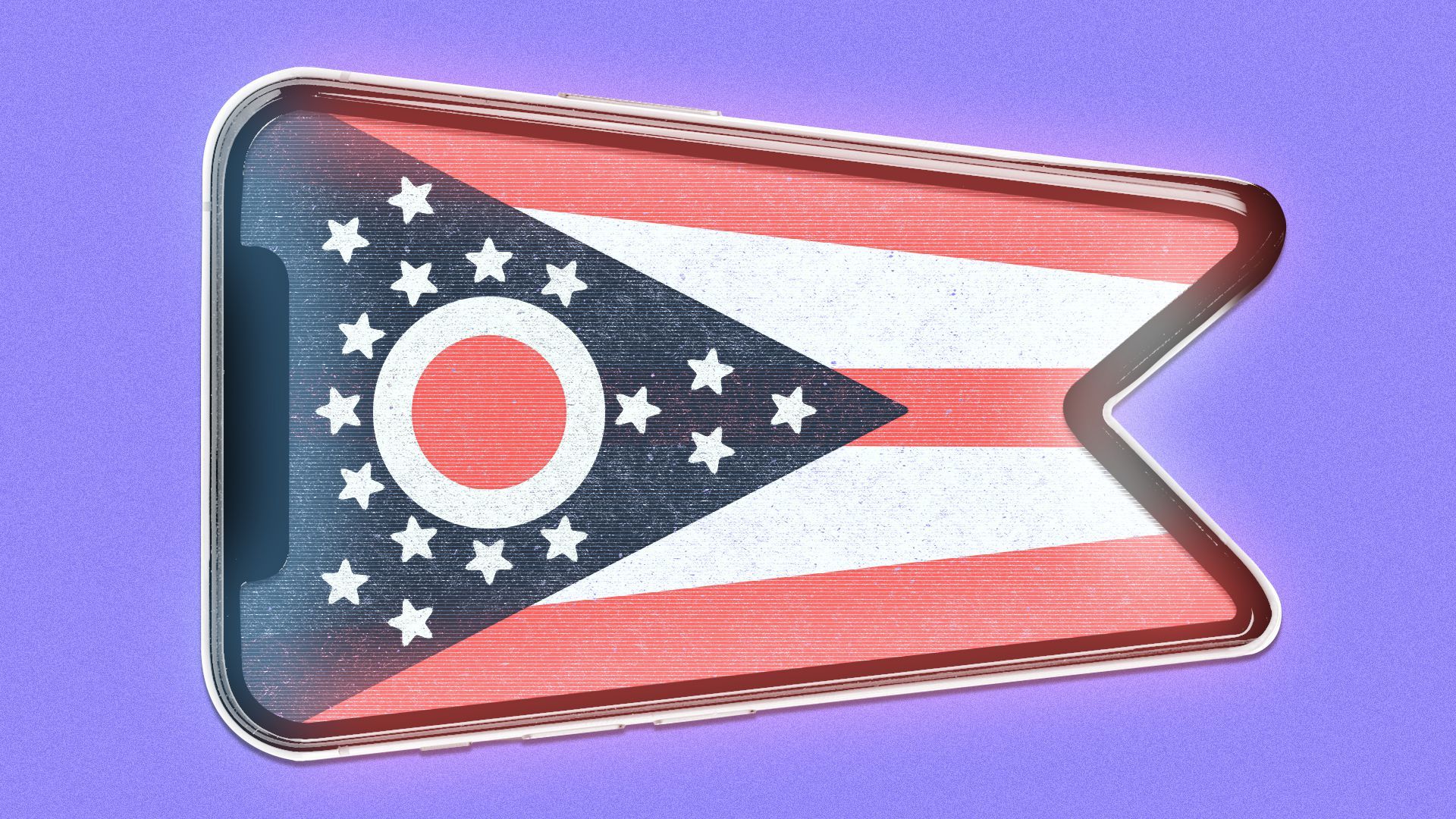 🏛 The trial of former Ohio House Speaker Larry Householder is set to resume today after a delay due to a juror contracting COVID. (WCMH-TV)
☕ Cup O Joe, a new downtown coffee shop, is set to open this week in The Vera building at 366 E. Broad St. (Columbus Underground)
😬 The Buckeyes women's basketball team has dropped three straight games after starting the season 19-0. Are we bad luck? (AP)
An Ohio-based homeschool network teaching neo-Nazi principles has thousands of online members, an investigation finds. (VICE News)
4. Your favorite furry forecaster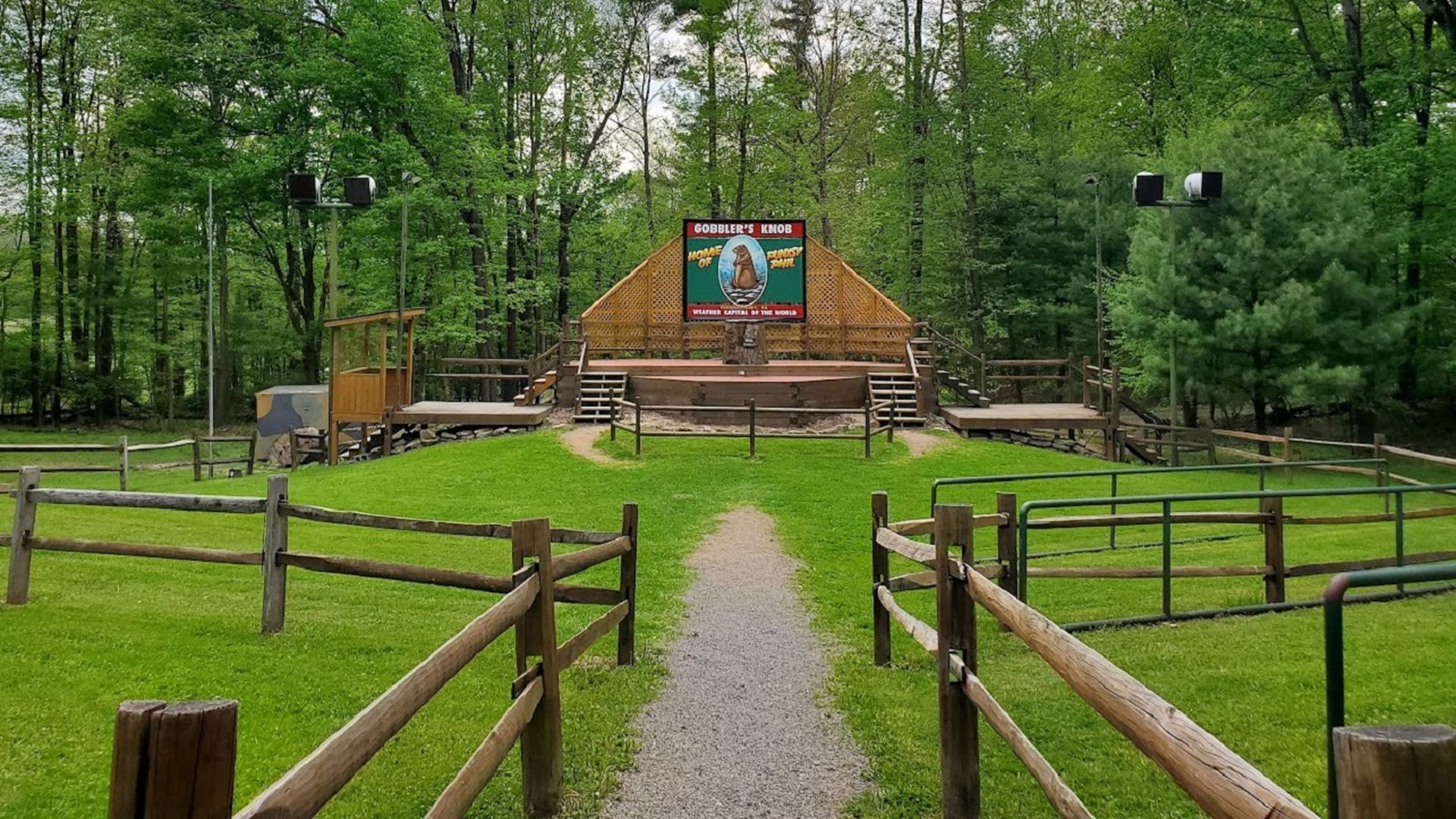 👋 Alissa here. Last Groundhog Day I made the inexcusable oversight of only citing Punxsutawney Phil's forecast in our newsletter.
A few of you kindly pointed out the error, which I certainly won't make twice.
Why it matters: Pennsylvania's Phil may be nationally famous. But smart Ohioans know our official state groundhog is Marion's Buckeye Chuck, a title Ohio's legislature bestowed upon the original groundhog way back in 1979.
Fans and journalists have passionately debated the rival groundhogs' prognosticating abilities for years.
What we're watching: Event host WMRN-AM is still advertising a live Buckeye Chuck event for 7am Thursday.
📬 We want to know: What forecast will you be watching? Are you on Team Chuck or Team Phil? Hit reply.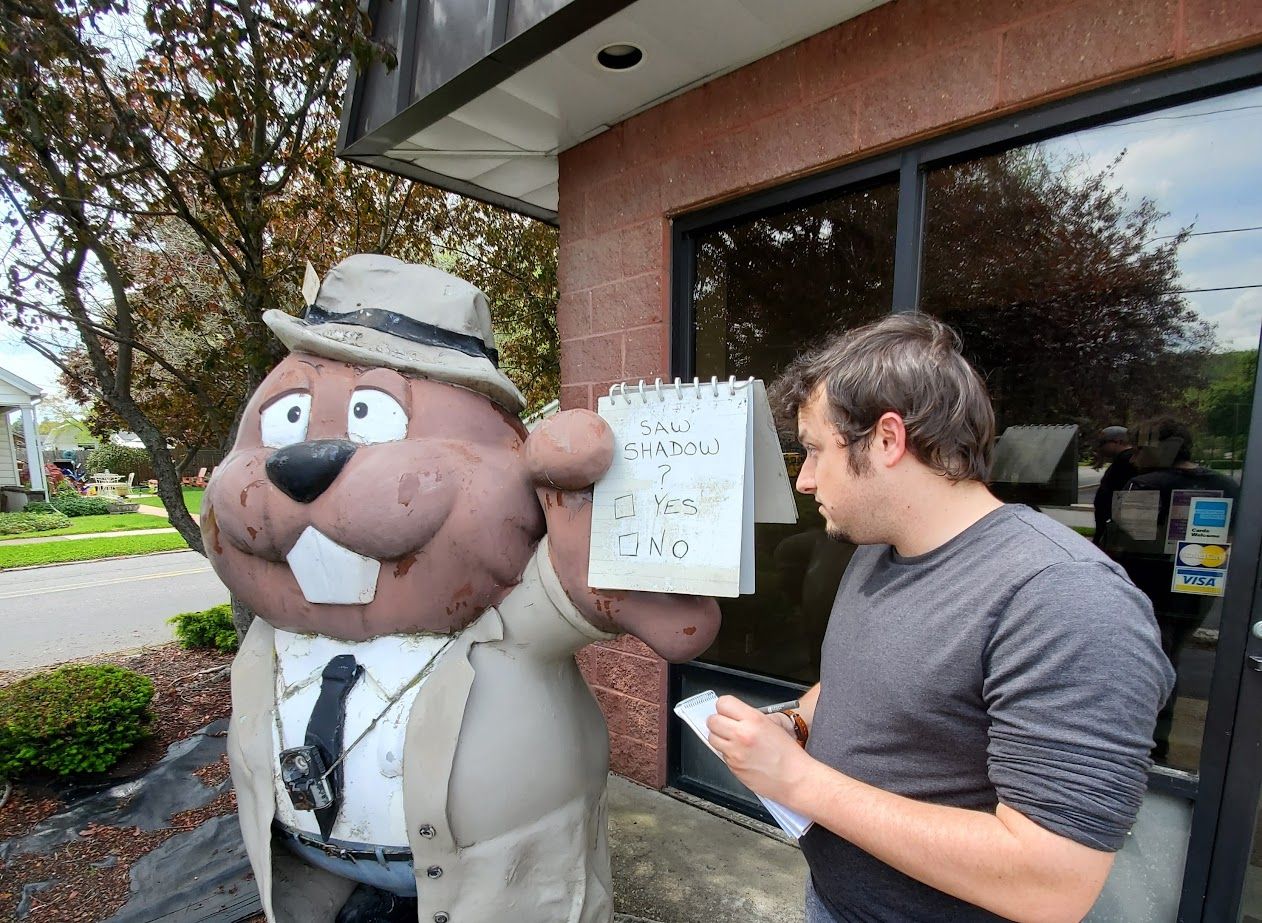 Take your career to the next level
5. Photo quiz: Now you know your ABC history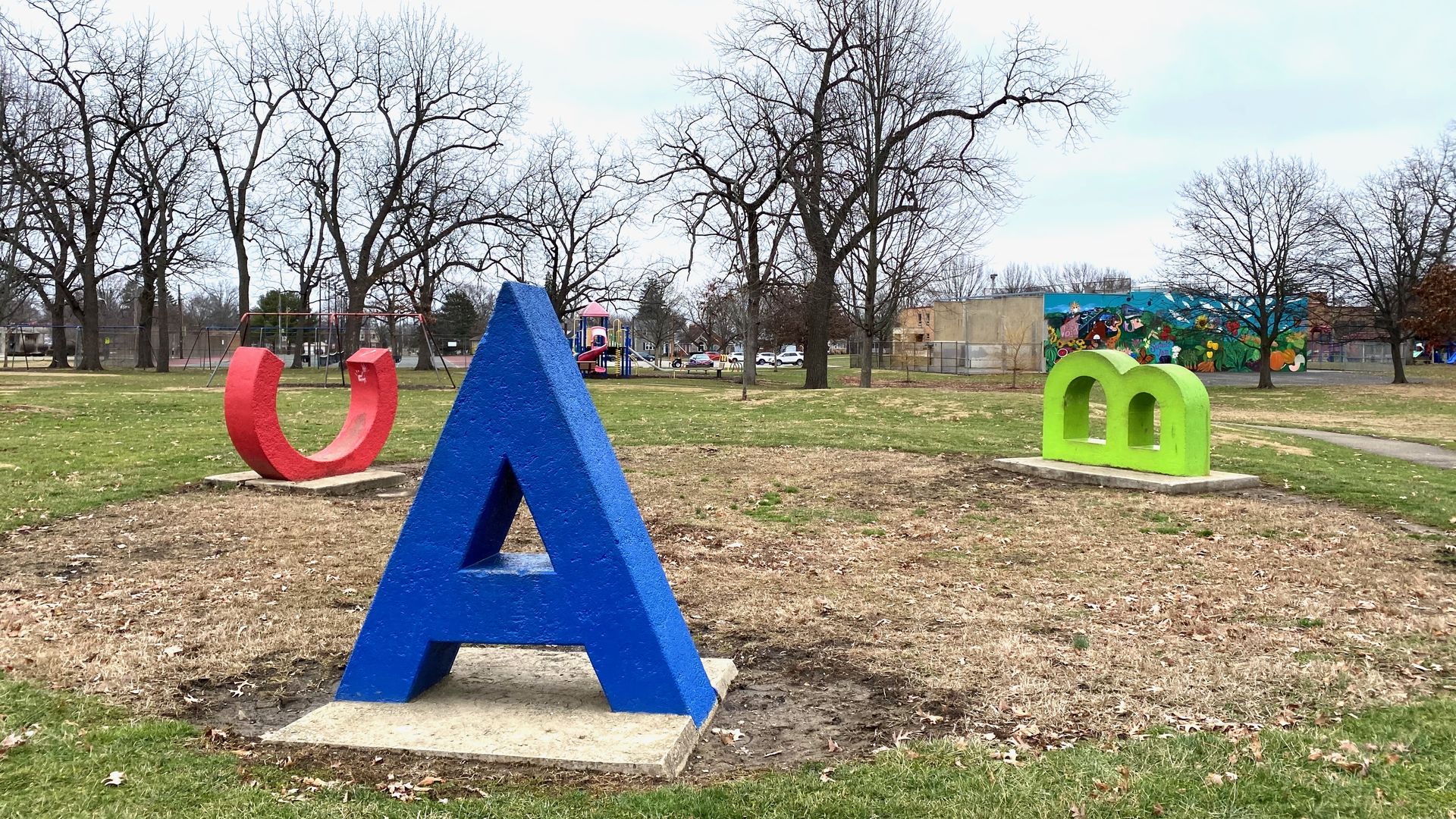 Yesterday we invited you to guess the whereabouts of these giant ABC sculptures.
Lots of you savvy readers got it right — they're at Westgate Park.
What's more: We learned a fun fact from a couple of local history buffs, who noted the sculpture's original location at the now-defunct Westland Mall.
Catch up quick: Following the open-air shopping center's enclosure into a mall in the '80s, the letters moved to the park. They stood there together until the '90s, when a runaway car destroyed the "B," per the Westland Messenger.
It wasn't until 2015 that a new "B" was installed to complete the set again, with help from the Westgate Neighbors Association.
The intrigue: The single letter apparently weighs as much as a full-grown rhinoceros and had to be installed with a crane.
👏 Congratulations to Toni S., today's winner! "B" ready to pick out some new Axios swag we'll mail your way.
6. 📸 Photo to go: No Super Bowl return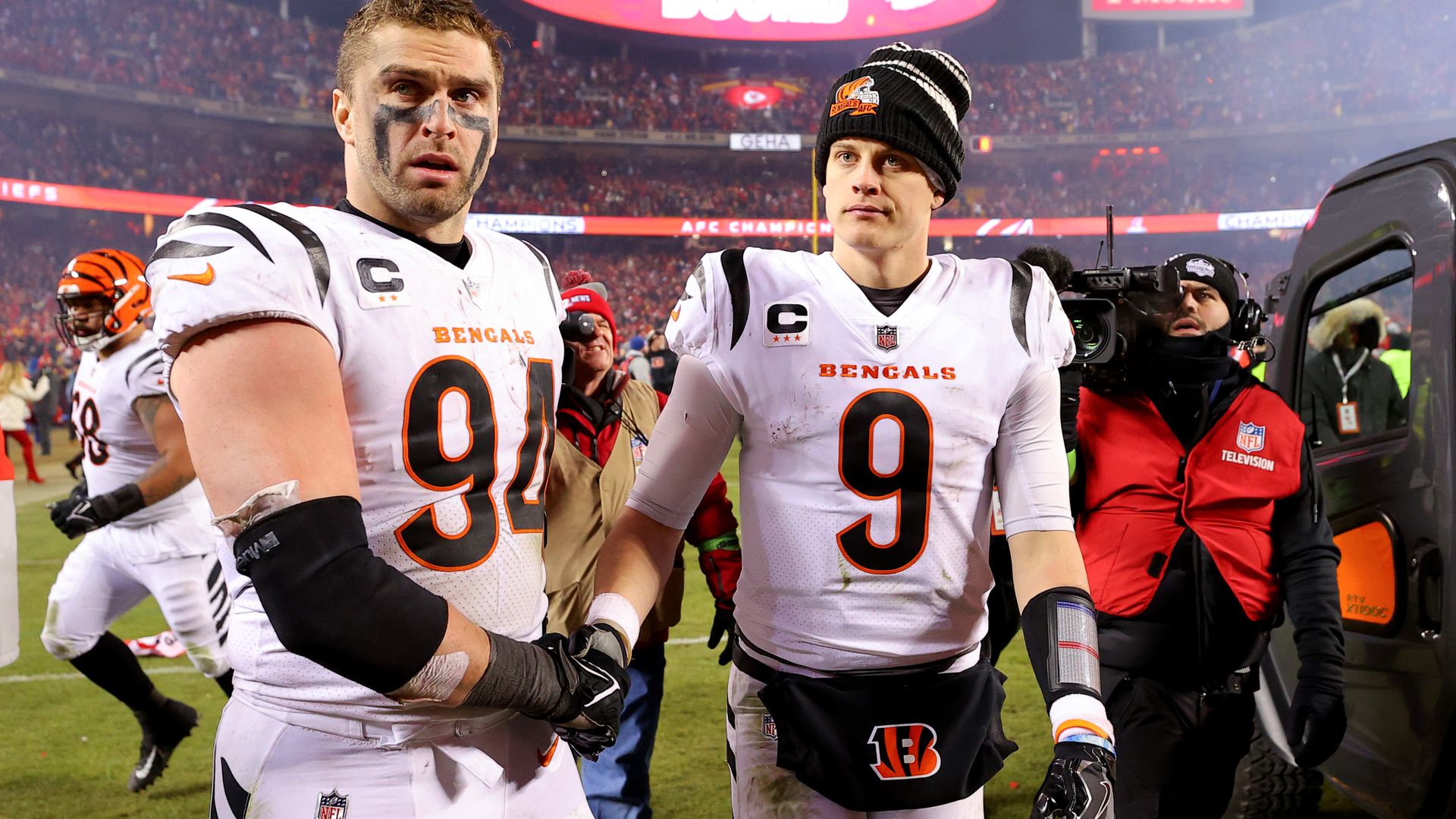 This newsletter was edited by Everett Cook and copy edited by Kate Sommers-Dawes and Keely Bastow.
Our picks:
🥁 Tyler is sad to hear about the death of Cleveland's legendary baseball drummer John Adams.
⚾ Alissa found this gem of a photo from when she met him back in July 2012 after a game.