Axios Columbus
February 01, 2023
💘 Happy Wednesday! It's the first day of February.
☀️ Today's weather: Don't let that sun deceive you. It's only going to warm up to 29° today.
🗓 Situational awareness: Today is the first day of Black History Month! Scroll down for our list of upcoming local events.
Today's newsletter is 918 words — a 3.5-minute read.
1 big thing: It's Girls and Women in Sports Day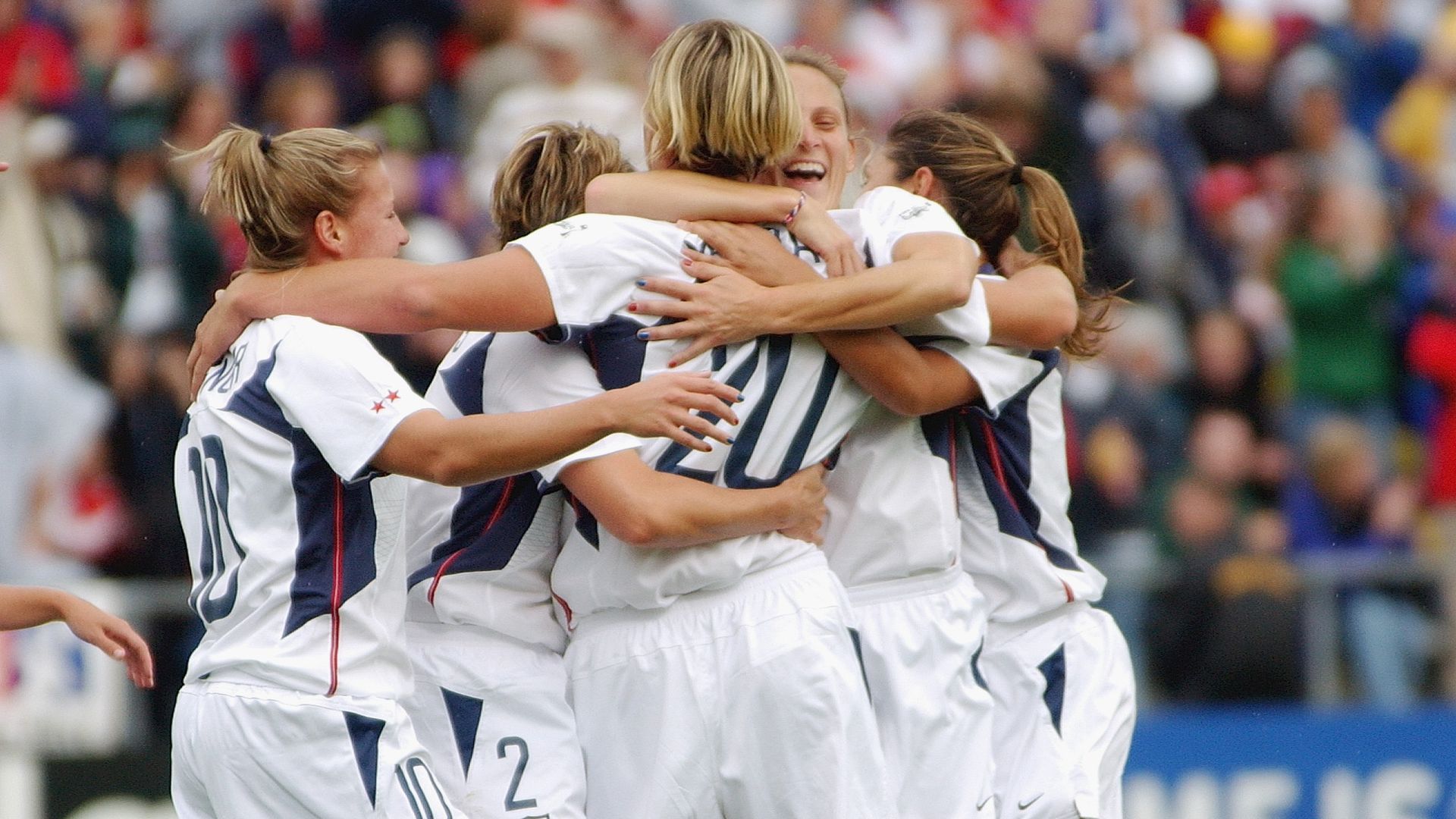 Arike Ogunbowale shocked the basketball world when she sank a clutch shot at Nationwide Arena to put her Notre Dame Fighting Irish in the 2018 national championship game.
State of play: That epic Final Four was a triumph for local organizers working to make Central Ohio a premier hub for women's sports.
The Greater Columbus Sports Commission celebrates National Girls and Women in Sports Day today by both reflecting on championship events the city has hosted and looking ahead to those planned for the coming years.
Why it matters: These high-profile events inspire the next generation of athletes who get to see world-class competitors up close.
And they have proved to be a major tourism and economic draw for the city.
What they're saying: "We know we can roll out the red carpet better than anyone," Linda Logan, longtime executive director for the Sports Commission, tells Axios.
"We're attracting the best coaches and best athletes to our community because of these programs, because of these opportunities."
By the numbers: The 2018 women's Final Four games generated $21.7 million in visitor spending, per data the Greater Columbus Sports Commission shared with Axios.
The majority (60%) of fans in town to see Connecticut, Notre Dame, Mississippi State and Louisville were first-time visitors to Ohio.
Columbus has also hosted women's collegiate championships in bowling and volleyball.
Flashback: The most significant women's sporting event we've hosted may have been in 2003, when several Women's World Cup matches were played at Historic Crew Stadium.
Yes, but: Columbus is more than just a worthy neutral site for athletic competitions. Our area has its own bragging rights, too.
Bonus: Future championships coming to town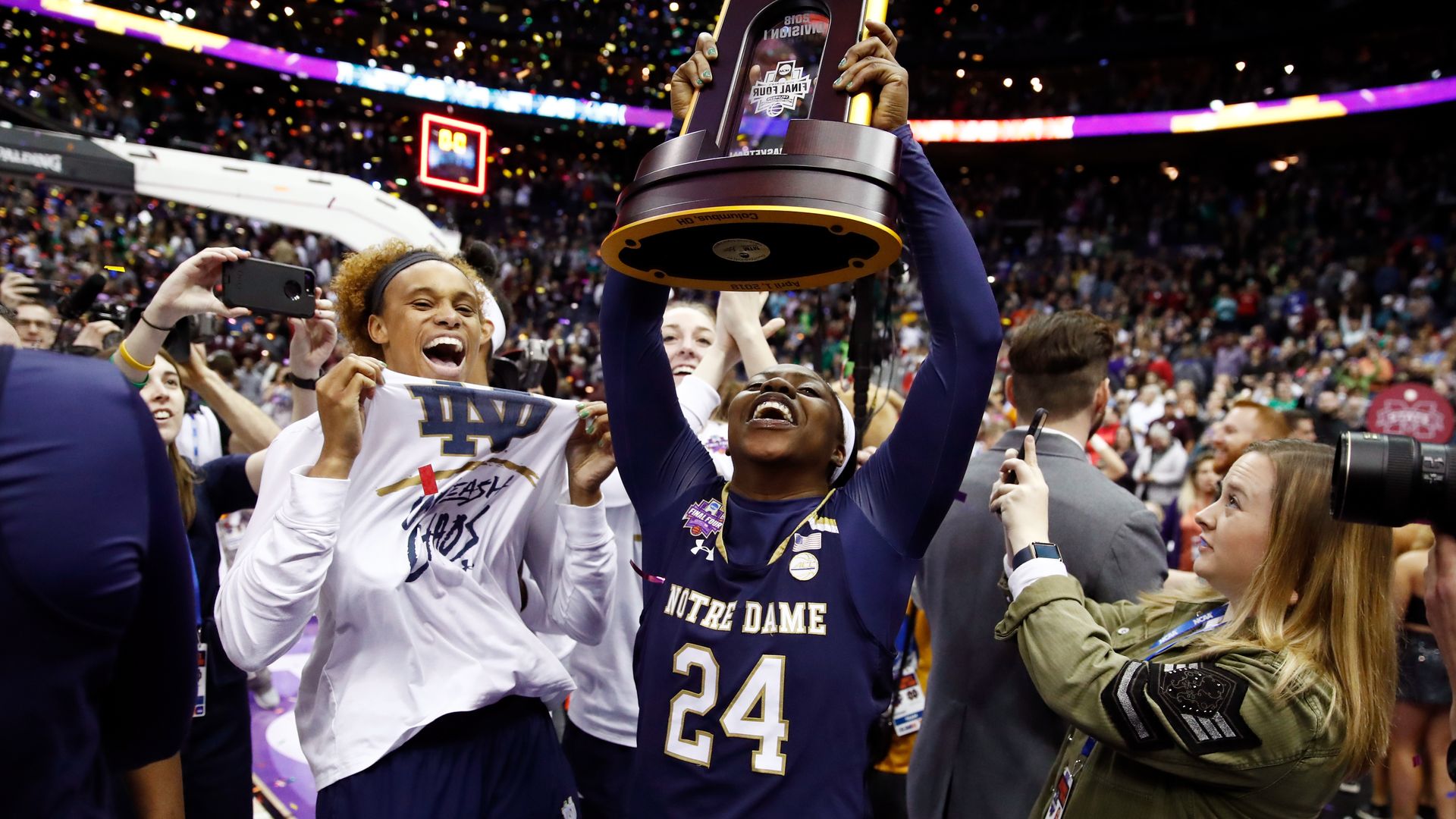 Columbus is already gearing up to host the following major events in women's sports:
April 28-30: USA Volleyball Ohio Valley Region junior volleyball championships
2024: Division III Women's Basketball Championship, National Collegiate Fencing Championship
2025: Division I Women's Golf Championships (regionals)
2026: National Collegiate Rifle Championships
2027: Division I Women's Final Four
2. Columbus' most romantic restaurant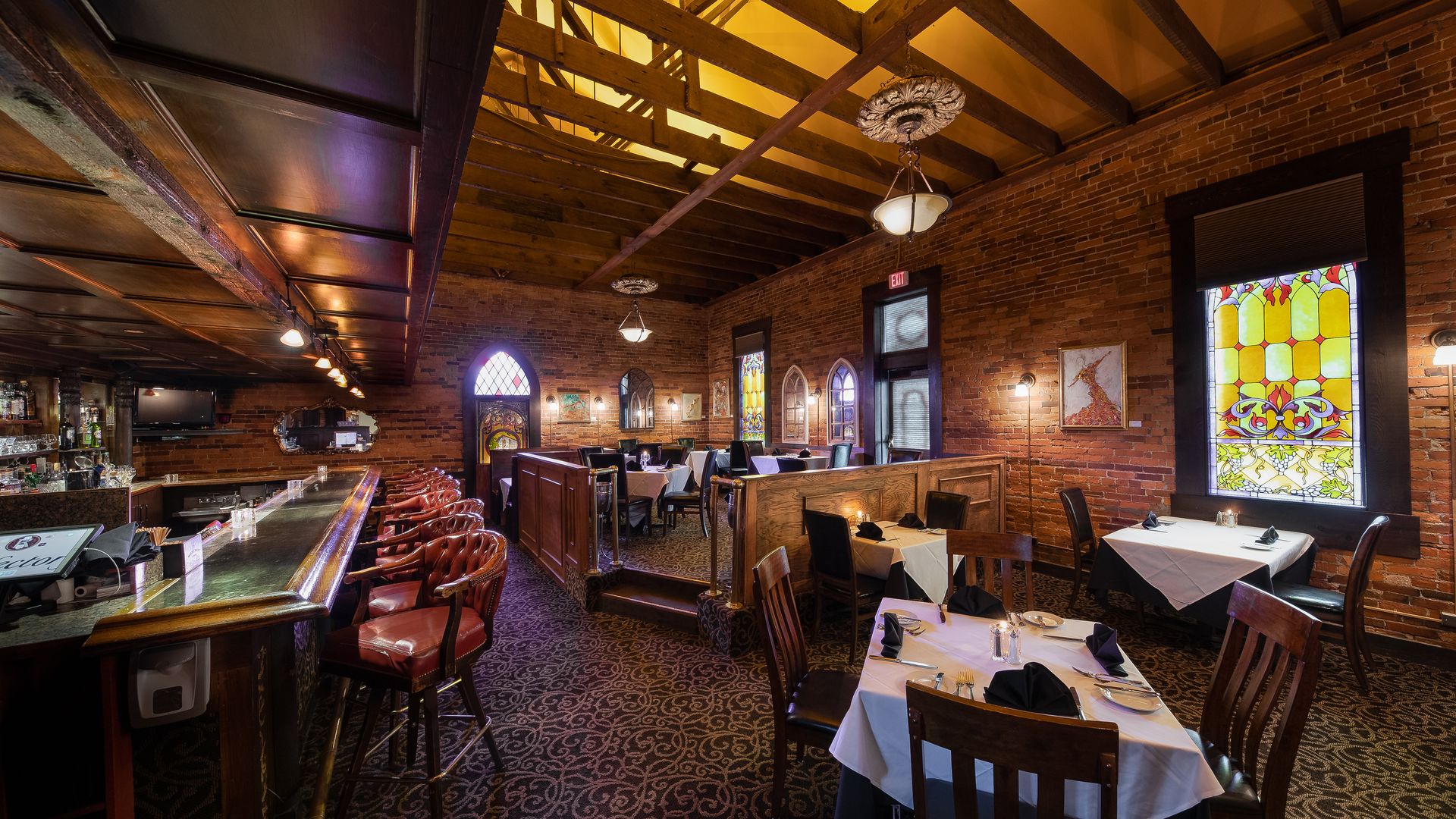 👋 Alissa here. With Valentine's Day just around the corner, lots of us are thinking about special places to wine and dine.
If you're considering Refectory, one of Columbus' most acclaimed restaurants, it's fully booked that night.
But there are plenty of other opportunities to check it out — I recently visited on a random weekday to see what the fuss was about.
Between the lines: My only familiarity with fancy French food is from "Beauty and the Beast."
Yes, but: The welcoming staff calmed my nerves.
I worried about what to wear, but my floral dress was just fine — the restaurant's website kindly notes there's no dress code.
And though I can't pronounce "terrine," I enjoyed it all the same.
What I ate: The chef's rotating, five-course menu ($110) is ideal for first-timers wanting to sample many dishes.
Mine included scallops, filet mignon, a cheese plate and two types of terrine — one a meaty appetizer and the other a white chocolate dessert.
They're small plates, with each bite and flavor thoughtfully planned and prepared. The artful presentation reflects the restaurant's rustic elegance.
Of note: The optional wine pairing for each course ($75) was my highlight, with a sommelier explaining the origins of every pour.
The restaurant also boasts a full wine shop, so you can take your favorites home.
The bottom line: While it's an obvious choice for a special occasion, given the price, Refectory is special enough to be the occasion.
Book a table when you can and savor the experience.
If you go: 1092 Bethel Road. Reservations available 5:15-8:30pm Wednesday-Thursday; 4:45-9pm Friday-Saturday.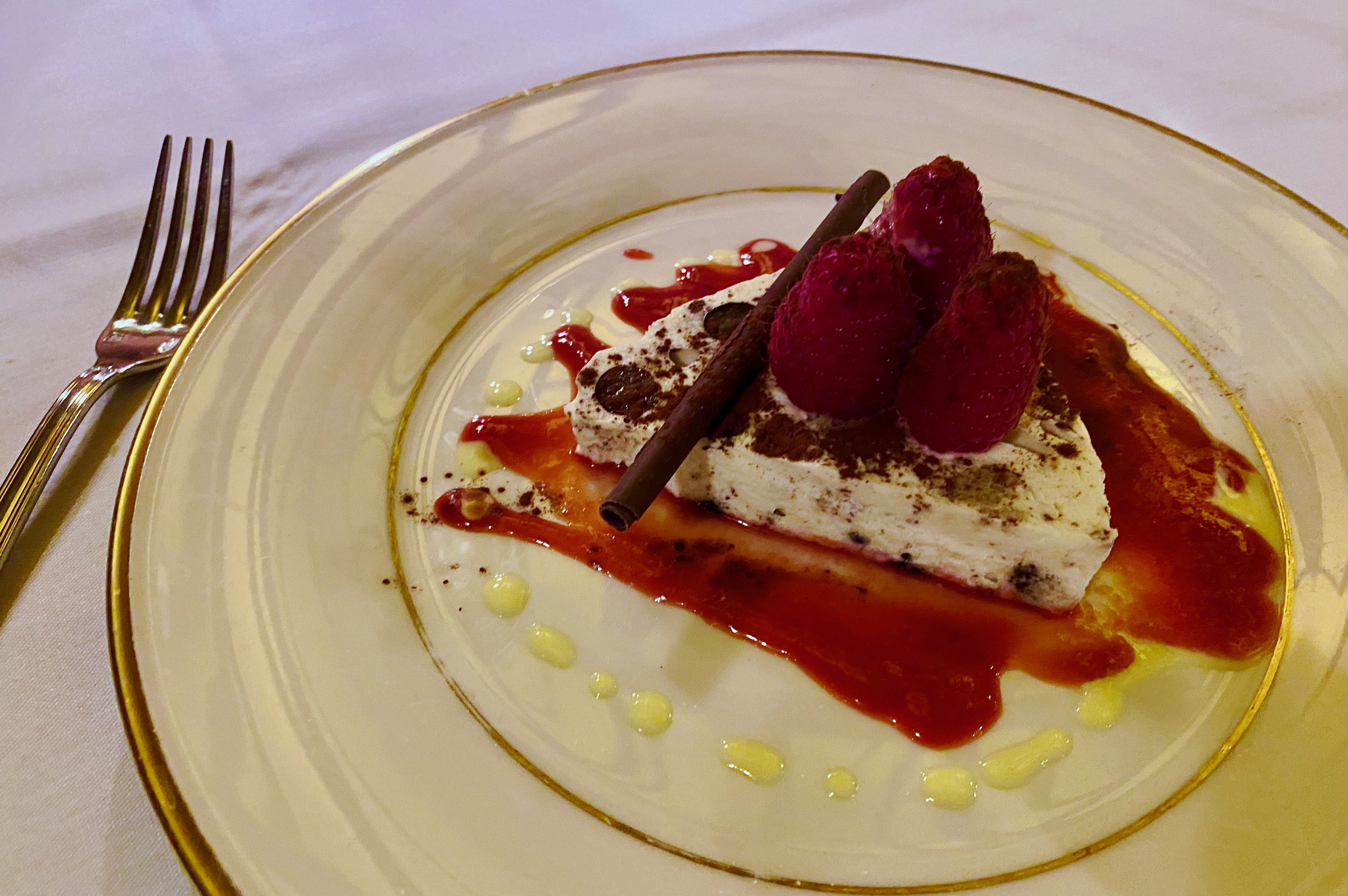 3. Nutshells: Almond things considered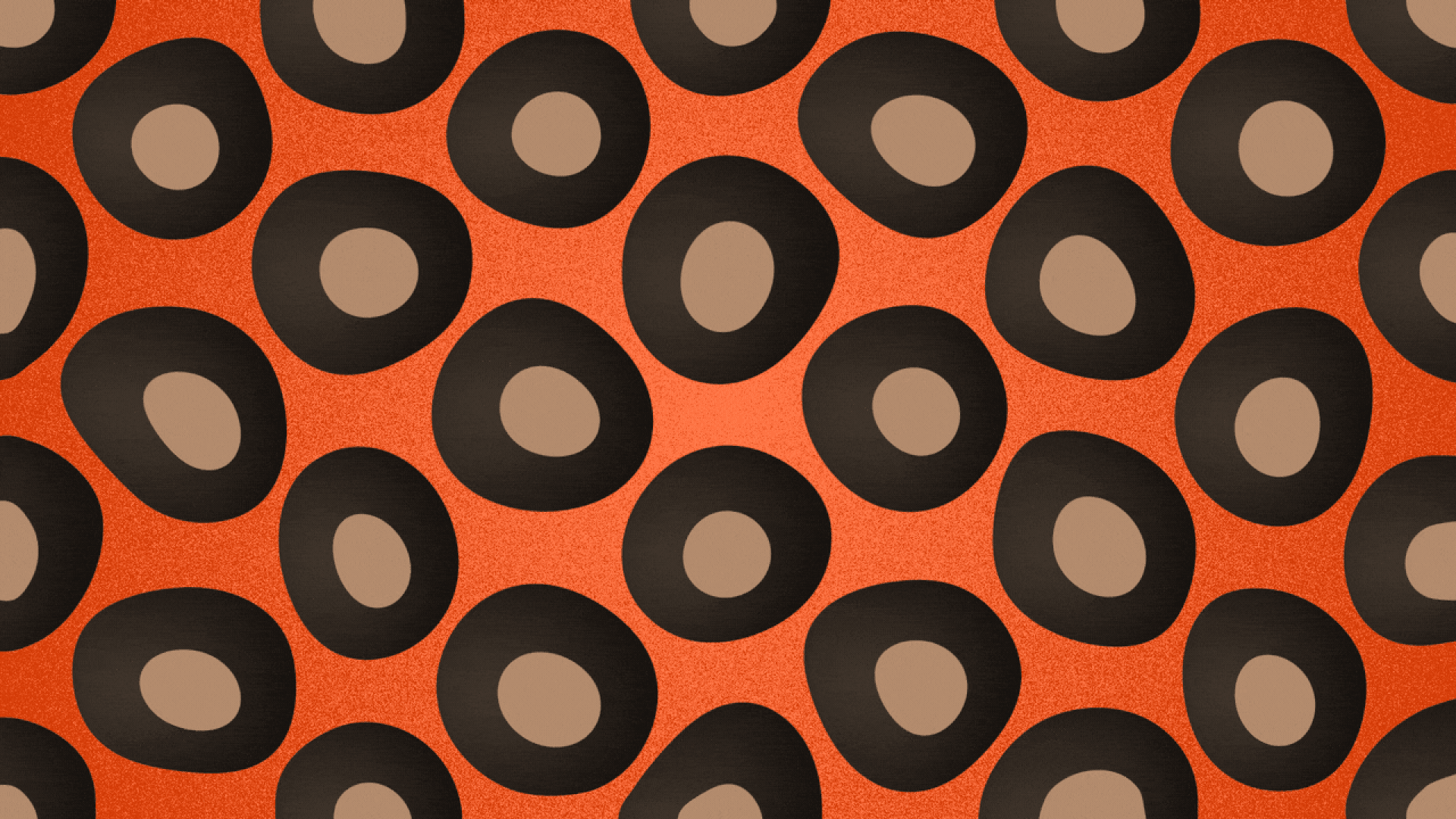 👶 Gov. Mike DeWine proposed a new state tax deduction of $2,500 per child and other investments in education and mental health during his State of the State address. (Dispatch)
🚓 Columbus City Council approved a $225,000 settlement with Timothy Davis, who says Columbus police used excessive force during a 2017 arrest and sued the city. (AP)
🏗️ Gahanna's Creekside District is slated for a major expansion, with demolition of adjacent properties expected to begin later this year. (Columbus Underground)
🍗 Treat your special someone to a "Wingquet," or chicken wing bouquet, from Roosters on Valentine's Day ($60 for 24 wings with a sauce bottle included!). Pick up orders due Feb. 7. (614 Magazine)
4. Black History Month events in Columbus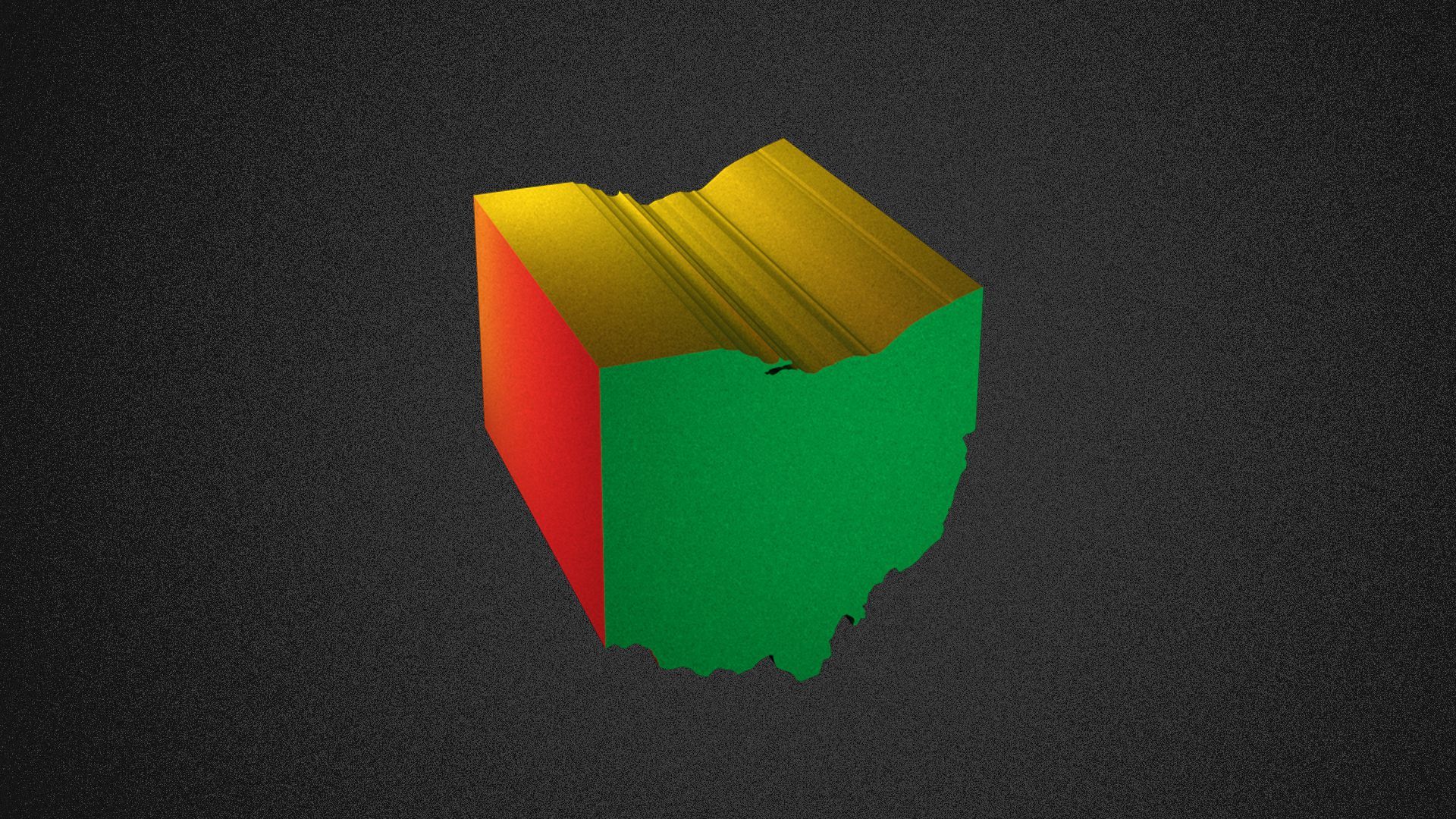 Today kicks off Black History Month, an opportunity to celebrate and educate about Black heritage and culture.
Some activities to put on your calendar:
🧭 Book a trip with Columbus Black History Tours to explore landmarks with a local historian, or use this online guide to plan your own route.
📚 Learn about the Underground Railroad's local impact at area library branches.
🎞️ Recognize the pioneers of African American cinema at Gateway Film Center, with a reception before the feature presentation.
5:30pm Friday, "The Scar of Shame" (1929); 5:30pm March 3, "Birthright" (1938). $12.50.
🎻 Listen to youth ensemble Urban Strings play music by African American composers at area library branches.
This newsletter was edited by Everett Cook and copy edited by Kate Sommers-Dawes and Keely Bastow.
Our picks:
🙄 Tyler low-key hates the multi-week break before the Super Bowl.
🎵 Alissa is listening to Green Day's "Nimrod" 25th anniversary edition and is really loving this rare demo.