Axios Columbus
September 28, 2021
Happy Tuesday! Thanks for coming back for newsletter No. 2, Columbus.
⛅ It's another fall day in the Midwest, with a high of 80 and low of 52. Good luck planning how to dress for that 28-degree temperature swing.
Today's newsletter is 905 words — a 3.5-minute read.
1 big thing: The Quarter Horse Congress is back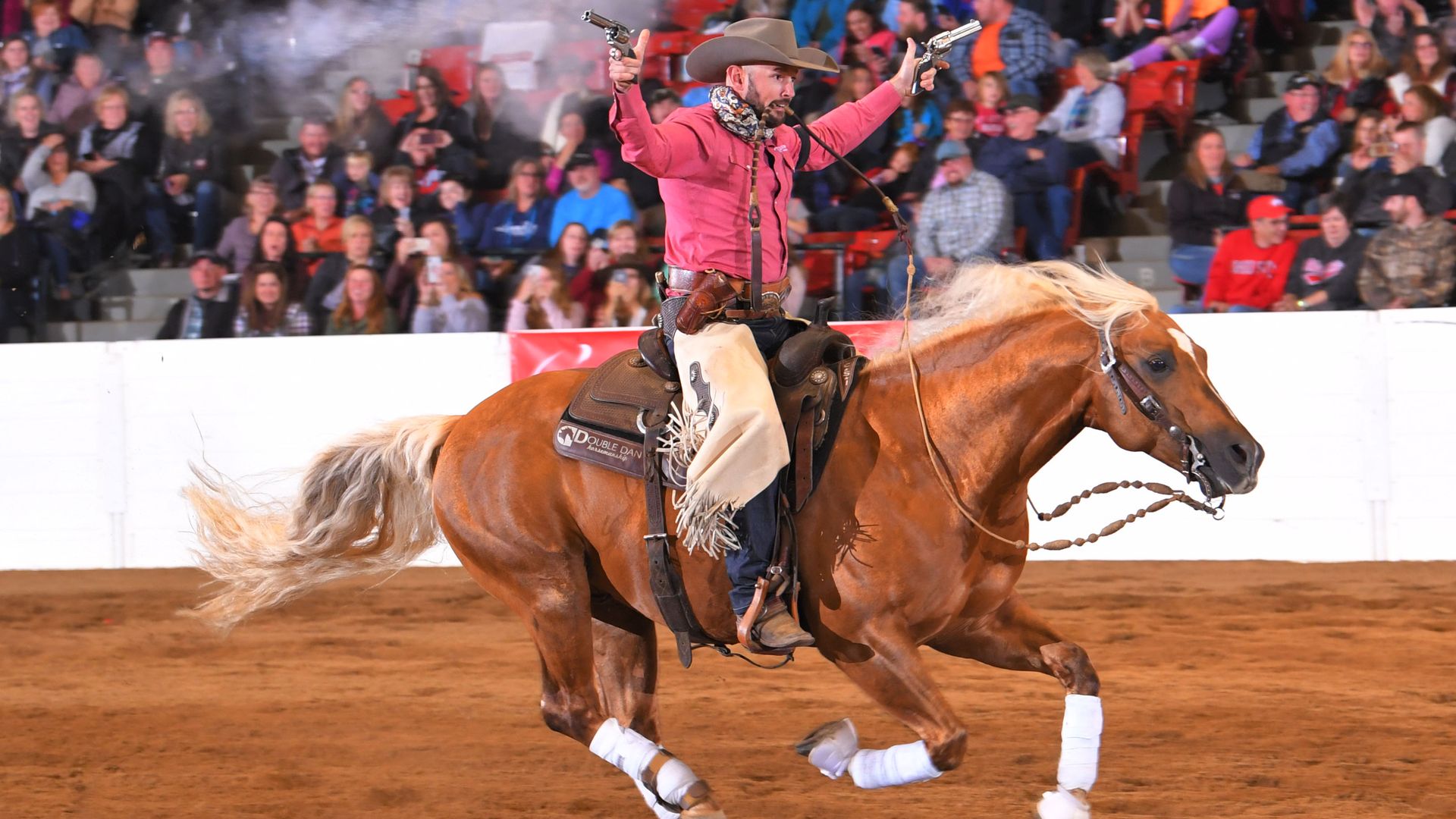 The All American Quarter Horse Congress, the world's largest single-breed horse show, returns to the Ohio Expo Center today.
The American Quarter Horse breed excels at sprinting short distances. The name comes from its ability to run a quarter of a mile faster than any other horse breed.
Why it matters: The annual event usually brings about 650,000 people to the Columbus area during the month-long event and generates more than $400 million for the local economy, according to organizers.
What's happening: This year's event might have one of the biggest turnouts yet after COVID-19 canceled the 2020 festivities, spokesperson Taylor Staus tells Axios.
More than 5,000 horses and their riders will compete in contests such as reining, roping, and cutting (isolating livestock such as cattle).
Nearly $3 million will be given away in cash and prizes, including trucks, trailers, trophy saddles, sterling silver buckles and coveted Don Bell bronze trophies.
A trade show involving more than 200 vendors begins Friday.
If you go: The 54th annual congress runs through Oct. 24 at the Ohio Expo Center, 717 E. 17th Ave., on the state fairgrounds.
Alissa's thought bubble: One of my first assignments as a Columbus reporter was attending a parade to celebrate the All American Quarter Horse Congress' 50th anniversary. Mayor Andrew J. Ginther and other elected officials rode horses down High Street in denim jackets, cowboy boots, and 10-gallon hats. It was quite the spectacle.
2. COVID booster shots available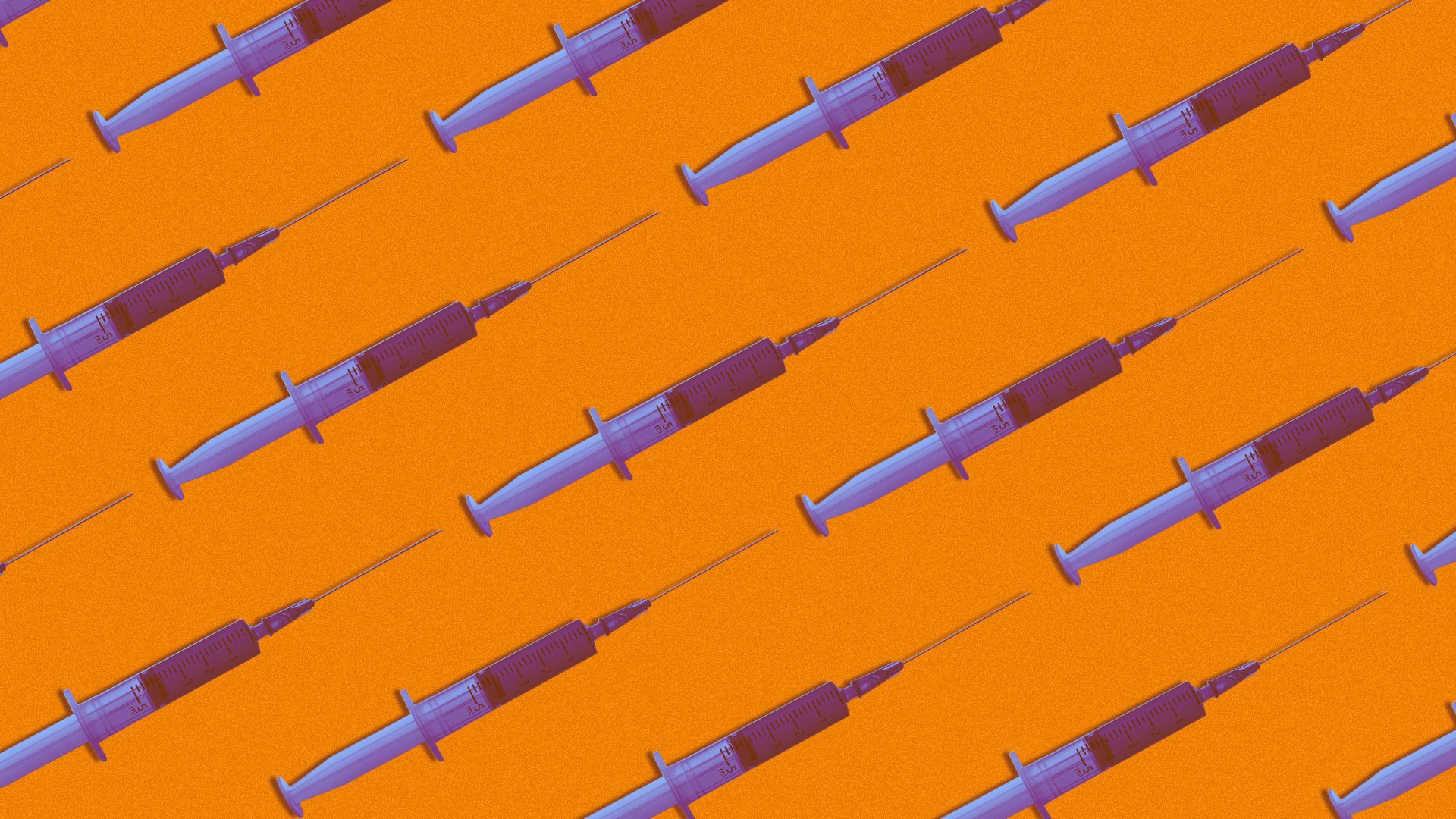 Columbus Public Health (CPH) is now offering COVID-19 Pfizer booster shots to eligible recipients who completed their initial vaccine series at least six months ago.
The latest: Those 65 and older are advised to get a booster shot, and younger Ohioans may be eligible if they have certain underlying medical conditions or an increased risk of exposure.
What's happening: Shots are now available at CPH headquarters at 240 Parsons Ave. each weekday from 9am-4pm. Starting next week, the Tuesday availability at CPH will be 11am-6pm.
There are five other locations corresponding to each day of the week:
Monday: Linden Community Center, 1350 Briarwood Ave. 9am-4pm.
Tuesday (starting Oct. 5): Columbus Fire Station 10, 1096 W. Broad St. 9am-4pm.
Wednesday: Barack Community Center, 580 E. Woodrow Ave. 11am-6pm.
Thursday (starting Oct. 7): Columbus Fire Station 18, 1630 Cleveland Ave. 11am-6pm.
Friday: Westgate Community Center, 455 S. Westgate Ave. 9am-4pm.
If you go: Bring your COVID vaccine card to the booster clinic.
3. 🖌 Stamp of art-proval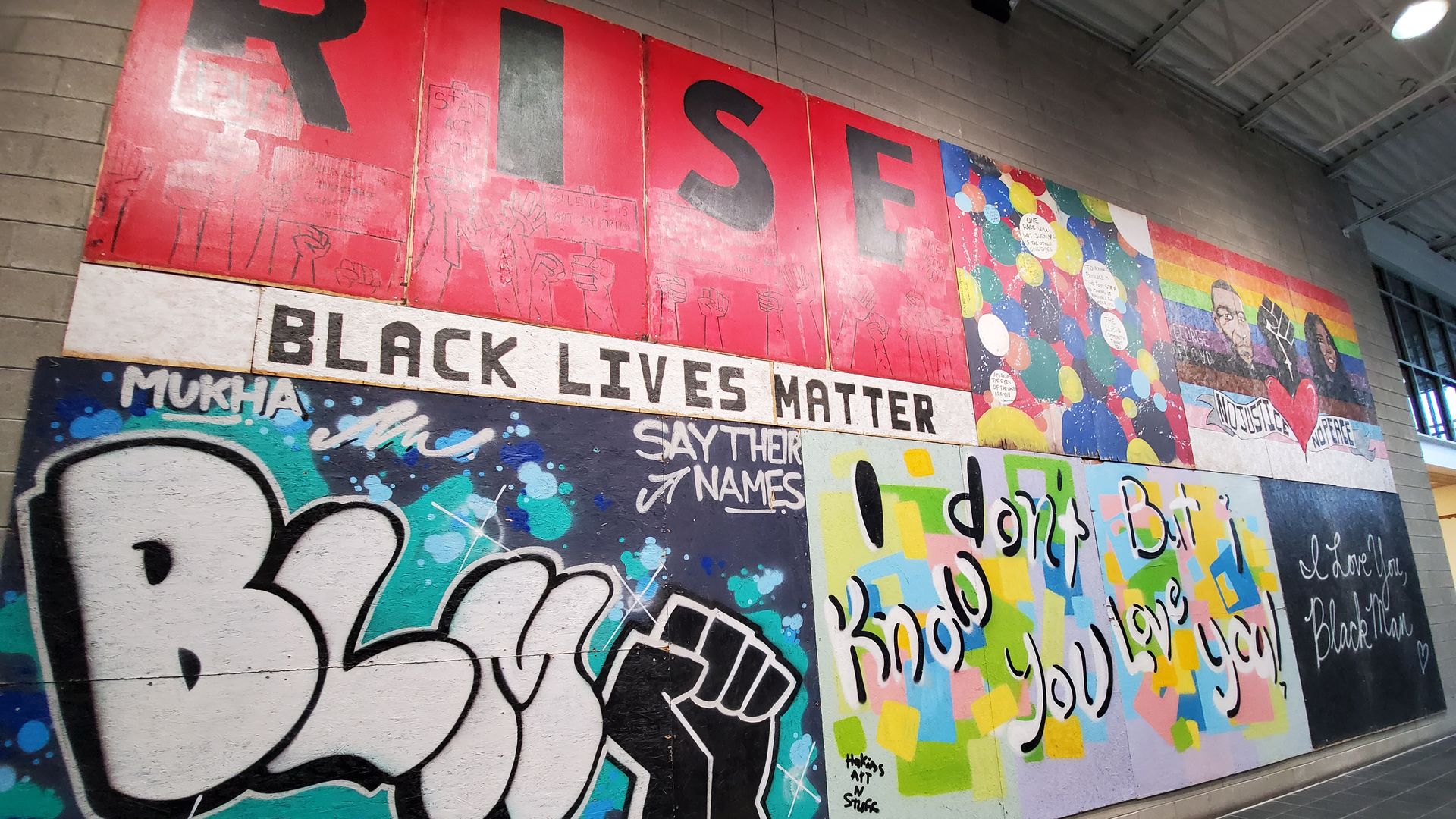 The Greater Columbus Arts Council is promoting a unique way to support the local arts scene this fall with its Columbus Makes Art Passport program.
Why it matters: Art venues took a major hit from the pandemic. This program encourages people to revisit some of their favorite museums, exhibits or businesses — and discover new ones.
How it works: There are dozens of participating venues located across the city. Around half serve as passport pick-up sites. Find one, then visit the rest on the list to fill up your stamp collection through Oct. 31.
Of note: You'll earn bigger and better prizes the more stamps you collect, and some locations are offering freebies to passport holders.
First things first: Tyler picked up his art passport and first stamp at the Columbus Metropolitan Library's main branch.
A short walk to the nearby Columbus College of Art & Design netted stamp No. 2. The Beeler Gallery on campus features a giant collection of social justice murals painted around town last summer.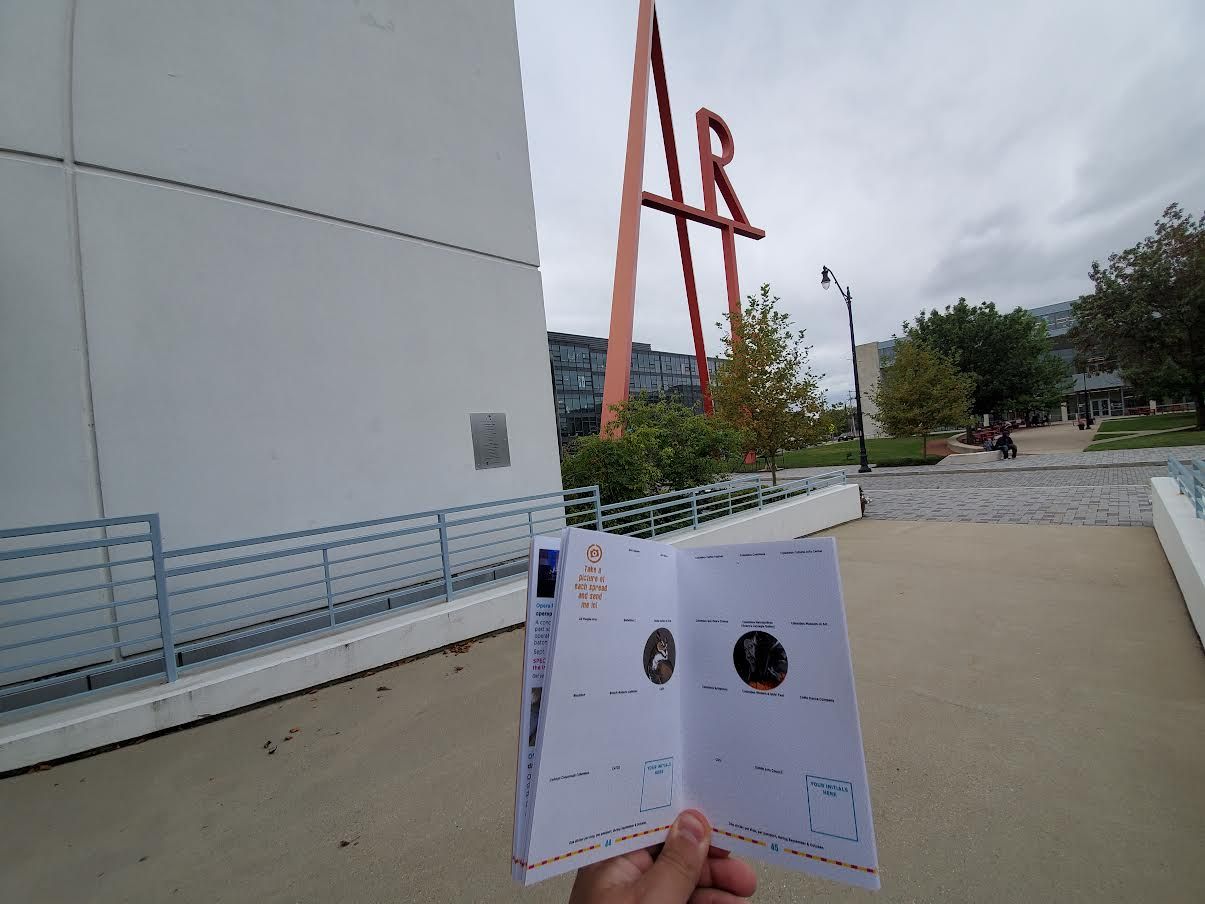 4. Nutshells: Your local news roundup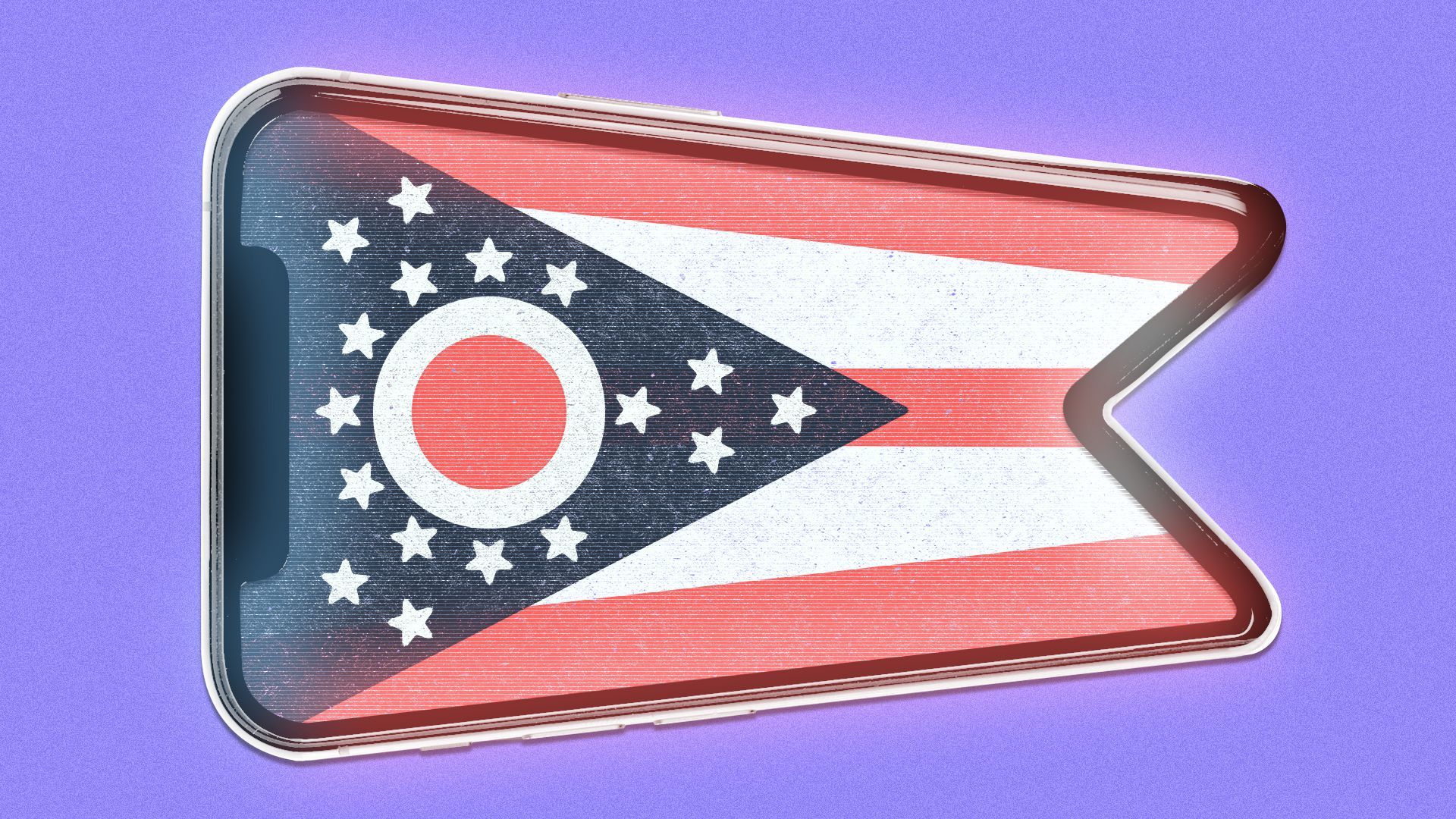 🏈 Ohio State linebacker K'Vaughan Pope, dismissed from the team Sunday after a sideline outburst and profane tweet, has entered the NCAA's transfer portal. (The Columbus Dispatch)
🚫 Ohio is on California's ban list for state-funded travel due to a clause in the state budget that could allow medical providers to refuse care for LGBTQ+ people. (WBNS)
🏗️ Coworking company COHatch released renderings for its Westerville Armory renovation project, which includes a restaurant and brewpub, music venue, and play area for kids. (COHatch)
5. 🏫 What's in a name?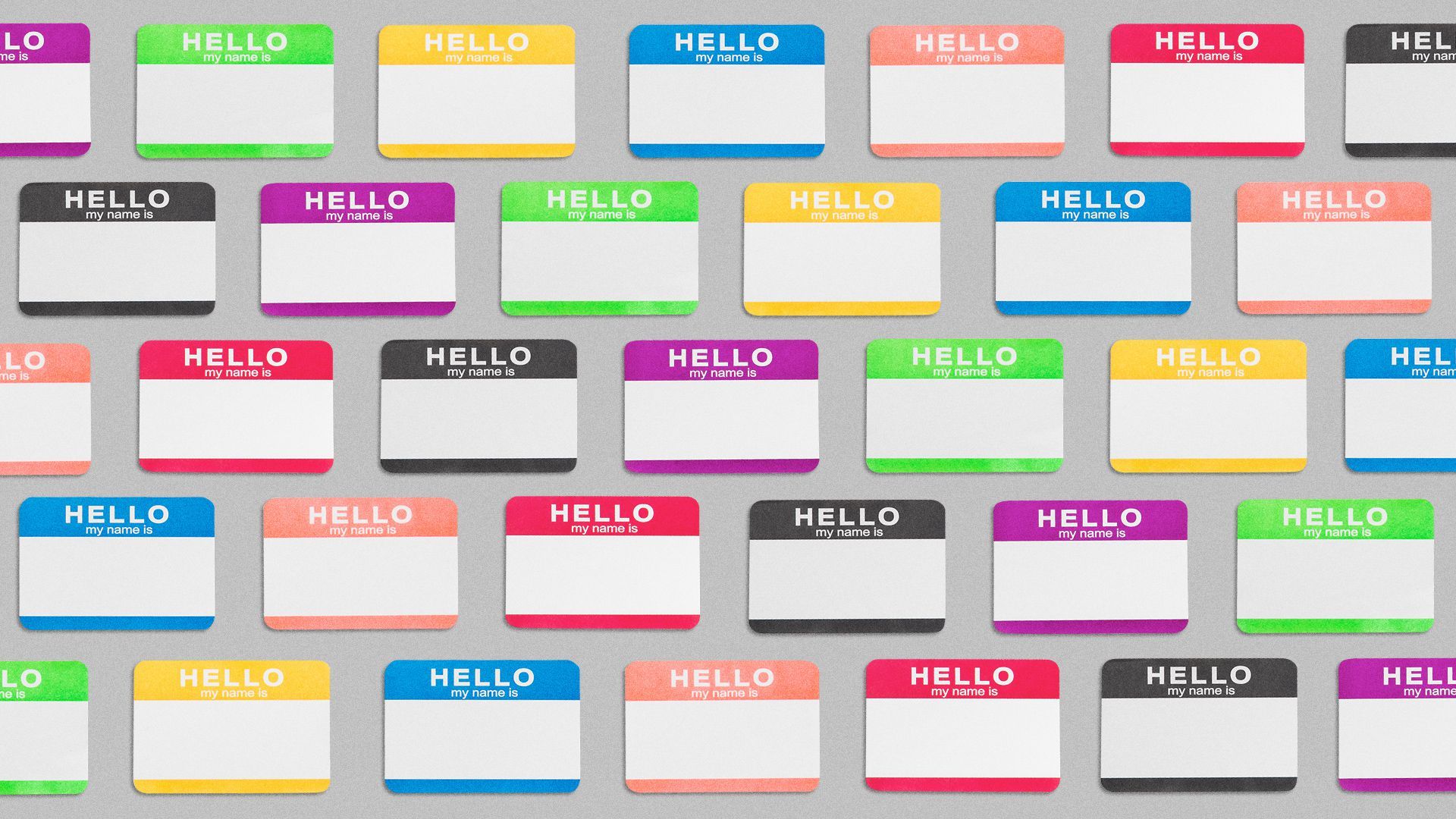 The Westerville City School District recently collected name suggestions for its new elementary and middle school buildings. As it usually goes with public naming contests, the internet delivered.
What's happening: Fans of Guy Fieri or the show "Friends" will appreciate the suggestions of "Flavortown Elementary School" and "Drake Ramoray Elementary."
Others suggested naming the buildings after Elton John, LeBron James, Lizzo, "Macho Man" Randy Savage, or Ariana Grande.
The other side: There were some solid, serious suggestions as well.
Following a district trend of naming elementary schools after authors, the top suggestions were Ohio natives Toni Morrison and Paul Laurence Dunbar, as well as Maya Angelou, Phillis Wheatley, and Langston Hughes.
By a landslide, the top middle school choice is "Minerva Park Middle School," named after the village where it sits.
The intrigue: To Alissa's disappointment, nobody made a case for "Schooly McSchoolface."
What's next: A decision is pending. Though the survey has ended, another elementary school suggestion, Minerva France, was added to the mix Monday. France, who once lived in Westerville, was the first Black woman to earn a library science degree in Ohio.
📬 What would you name a school in your neighborhood? Hit reply and tell us.
Tyler is grateful for the initial support from readers and is still celebrating BGSU's upset win over Minnesota last weekend.
Alissa is enjoying all the cat photos from day one readers. Keep them (and the story ideas) coming! Just hit reply to this email. 😸
Want free Axios swag? Refer your friends to Axios Columbus and get cool merch like stickers, totes, hats, T-shirts and more!
To ensure the newsletter reaches your inbox, please add [email protected] to your contacts. If you use Gmail, just drag this email to your "Primary" tab. For other mail clients, check out this page.