Axios Closer
June 23, 2021
🐪Welcome back. Today's newsletter is 673 words ... 2 1/2 minutes.
🔔 The dashboard: The S&P 500 closed down 0.1%.
Biggest gainer? Tesla (+5%). The electric vehicle maker said today it opened a solar-powered charging station in Tibet — its first in China.
Biggest decliner? Oil and gas services provider Nov (-7%), which slumped along with the broader market.
1 big thing: America's child care sticker shock
Parents looking to return to the job market may find child care options have gotten pricier — and that's if they can enroll their kids at all.
Why it matters: The fate of the recovery partially relies on the return of parents who left the workforce to care for their children.
Federal Reserve Chairman Jerome Powell told lawmakers on Tuesday the lack of participation by caretakers is holding back the labor market.
What to watch: An index that tracks day care and preschool costs has shot well above its pre-pandemic level. Its biggest monthly increase in two years happened last month.
Child care costs have been growing twice as fast as inflation since 2000, says Rasheed Malik, a policy analyst at the Center for American Progress.
Flashback: At the onset of the pandemic, massive under-enrollment helped push 1 in 10 child care centers to close permanently, Malik says.
What's happening: Higher costs for things like gloves for changing diapers and food for meals are getting passed on to families.
"Right now we have no choice but to go back to the paying parents [with price hikes] — those that don't qualify for any subsidy or child care assistance," says the National Childcare Association's Cindy Lehnhoff.
Another cost stems from the issue plaguing other low-wage industries: worker shortages. Child care centers are upping pay — by an average of $2 per hour — to lure back the exodus of child care workers, says Lehnhoff.
Staff shortages mean fewer slots for children, making a pre-pandemic problem even worse.
What to watch: The child care industry got over $50 billion in pandemic-era relief — with the biggest chunk set to be disbursed by states in coming months.
2. Charted: What's leading the retail rebound
Consumer interest in shopping has recovered to more than 90% of 2019 levels — with rugs and sporting goods leading the way — according to a new report by Yelp that tracks consumer interactions with local businesses on its platform.
Restaurants have recovered to more than 85% of 2019 levels.
Queries for handymen and carpenters are above where they were in 2019, thanks to the housing and renovation boom.
3. What's happening
🚨John McAfee — the creator of the antivirus software provider with the same name — was found dead in a Spanish jail. (Reuters)
The country had just ruled that McAfee could be extradited to the U.S., where he faces tax evasion charges.
🏈The NFL says it's exploring options — including a possible sale — for its media properties, including NFL Network and digital platforms. (CNBC)
4. Buffett out at Bill and Melinda Gates Foundation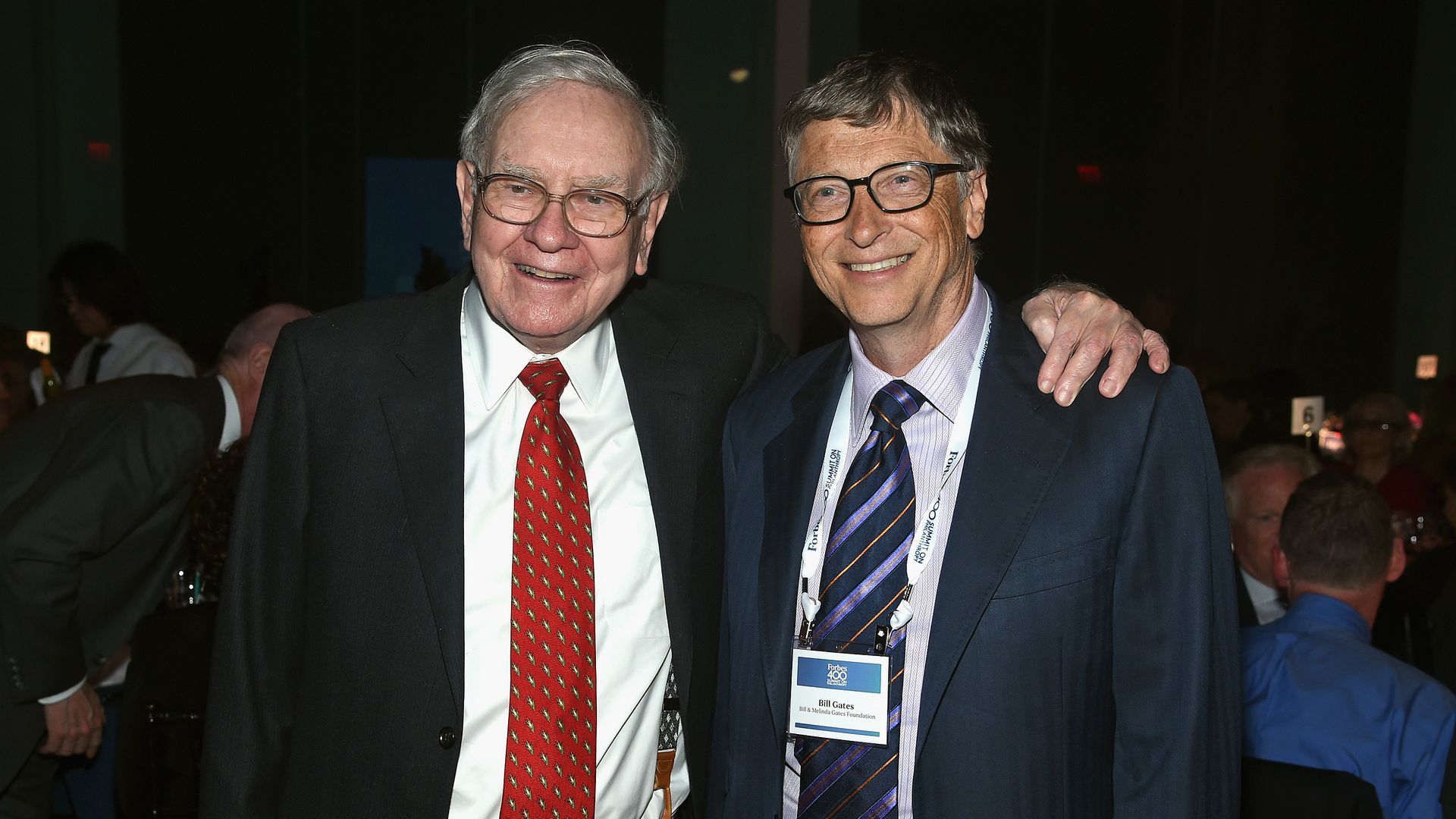 The Bill and Melinda Gates Foundation is now governed by just two trustees, after Warren Buffett announced he had resigned his position there, Axios' Felix Salmon reports.
Why it matters: It's the second-largest philanthropy in the world. The two remaining trustees, Bill Gates and Melinda French Gates, are going through a divorce.
Buffett said he's 50% toward his goal of giving away all of his Berkshire Hathaway shares to charity, following his latest $4.1 billion distribution.
Buffett gave no indication that his schedule of large annual donations to the foundation would change in any way.
The bottom line: Today's announcement from Buffett does nothing to clear up the uncertainty about the future of the Gates Foundation, but is consistent with a plan to keep the foundation largely intact while beefing up its governance.
5. Burnout response tracker: Shorter workweek, companywide time off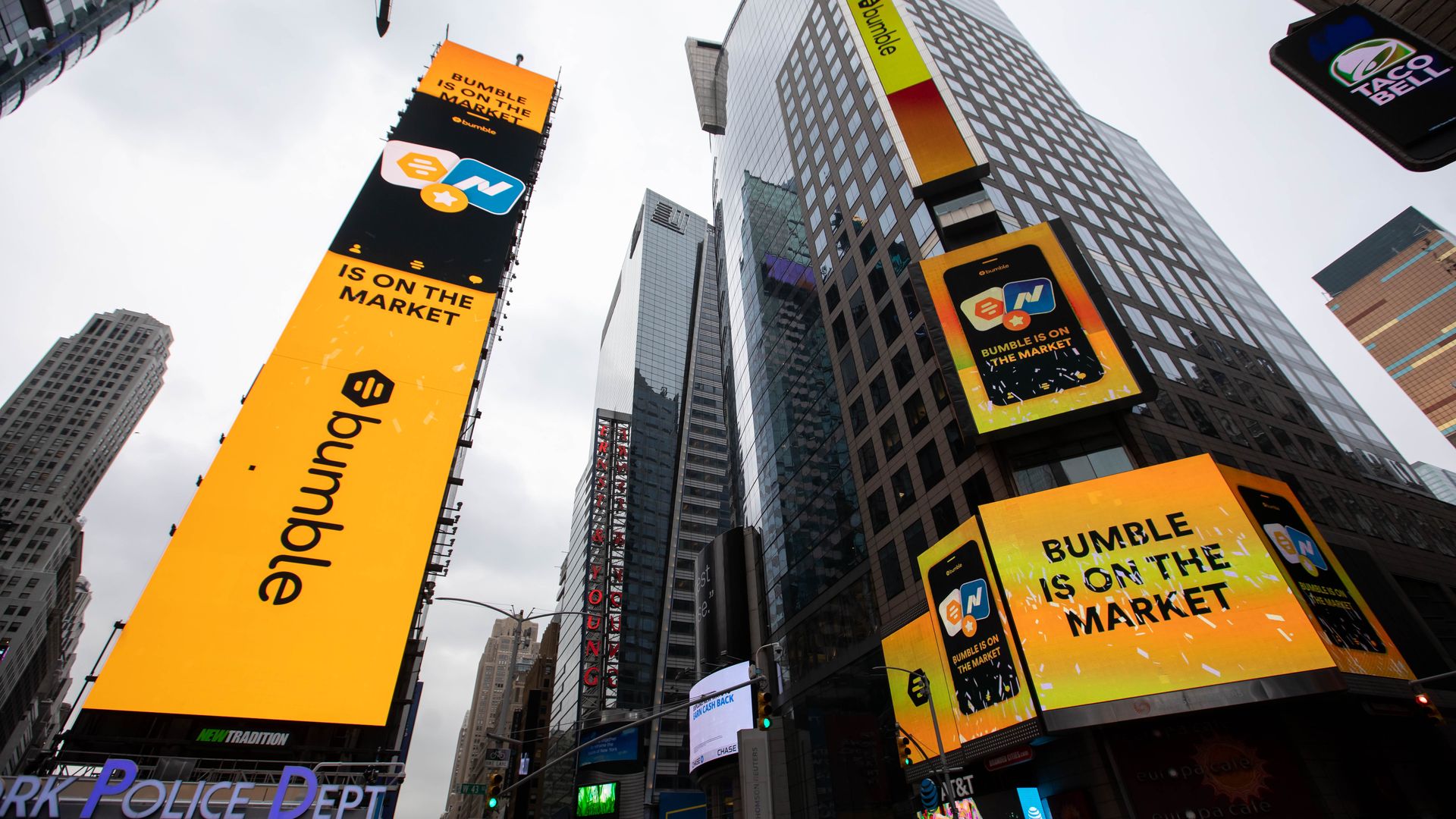 Bumble gave its 700 employees worldwide the week off, CNN Business reports — the latest effort by a company to fight employee burnout.
The dating platform told CNBC the time off is on top of normal vacation allowance.
Kickstarter is also testing a four-day workweek with some or all of its employees, to offer more flexibility, Axios' Ina Fried reports.
6. 👢What they're saying
"[G]rowth over two years ago [is] up 60% in total sales, and that's really prior to all the country music artists starting to tour again, and the events and rodeos beginning to emerge."
— Boots Barn CEO Jim Conroy, in a
CNBC interview
, betting the Western-wear retailer will see a bigger boost with the full return of concerts and county and state fairs.
Thanks for reading! If this newsletter was forwarded to you, sign up here.
😎Refer new subscribers to any of our newsletters for a chance to get free Axios swag. Click here to get started.