Axios Closer
August 16, 2021
🔔 The dashboard: The S&P 500 closed up 0.3%.
Biggest gainer? Dental equipment supplier Dentsply (+3%). Health care was the day's best-performing sector.
Biggest decliner? China-based gaming company NetEase (-4%) amid regulatory fears.
Today's newsletter is 744 words ... 3 minutes.
1 big thing: The live economy steps back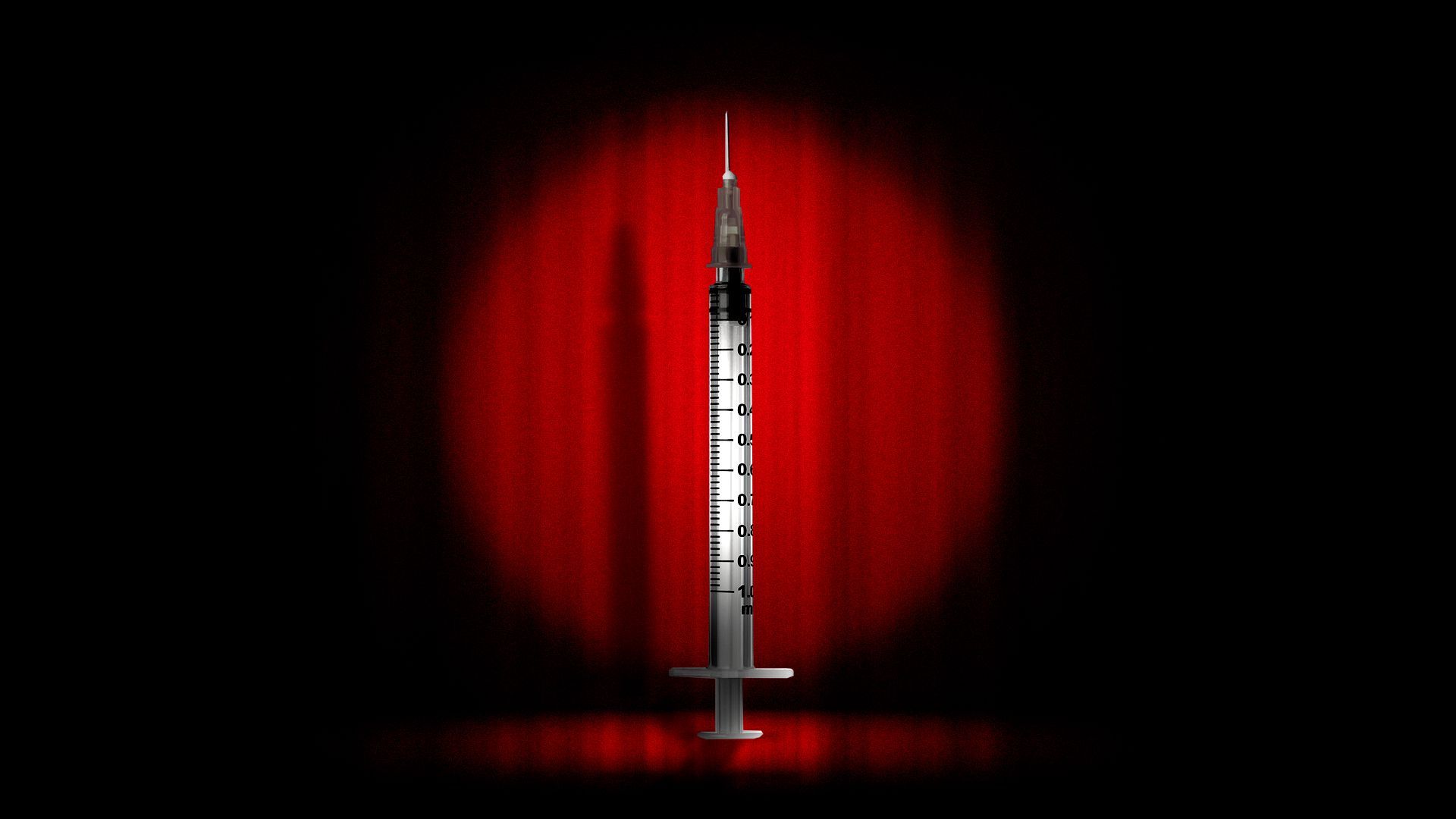 The multibillion-dollar events industry — conventions, concerts and more — is rushing to salvage its restart amid rising coronavirus cases.
What's new: Live Nation, the world's biggest concert promoter and venue operator, will require performers and attendees to be vaccinated (or show a negative COVID-19 test), at least in states where that's allowed, the company said.
Previously it left the decision on vaccine mandates to artists.
Why it matters: The events sector comeback is pinned on vaccines. But the list of postponements is growing — possibly signaling a false start for an industry in which a full recovery may still be far out.
Flashback: The onset of the pandemic brought the live economy to a standstill and left millions who rely on it out of work. The concert industry alone lost an estimated $30 billion in revenue, per one estimate.
Catch up quick: The New York auto show — originally scheduled for this week — is among the in-person events canceled because of the Delta variant.
Between the lines: More than two weeks after music festival Lollapalooza, which attracted roughly 385,000 attendees, 203 (or 0.05%) concertgoers have contracted the virus, a Chicago health official said.
Festivalgoers had to show vax proof or a negative COVID test.
What to watch: More in-person events are weighing vaccine mandates (if local governments don't already require it) to make attendees more comfortable.
The intrigue: The U.K. last week launched government-backed insurance for the live events sector that would cover costs if gatherings were canceled because of COVID-19 lockdowns down the line.
2. Charted: Big businesses' cash gusher
Companies are still sitting on record levels of cash, Axios' Kate Marino reports.
At the end of Q2 2021, companies rated by S&P Global held about $6.8 trillion in cash. That's 45% higher than the average in the five years preceding the pandemic, the Wall Street Journal reports.
What happened: At the outset of the pandemic, most companies scaled back on investments, dividends and share buybacks — while also taking on record levels of debt.
But, but, but: For another perspective, S&P separately looked at U.S. companies' ratio of cash to debt — a common relative measure of a company's cash buffer. That ratio has receded from peak levels.
3. What's moving
4. U.S. probing Tesla's Autopilot system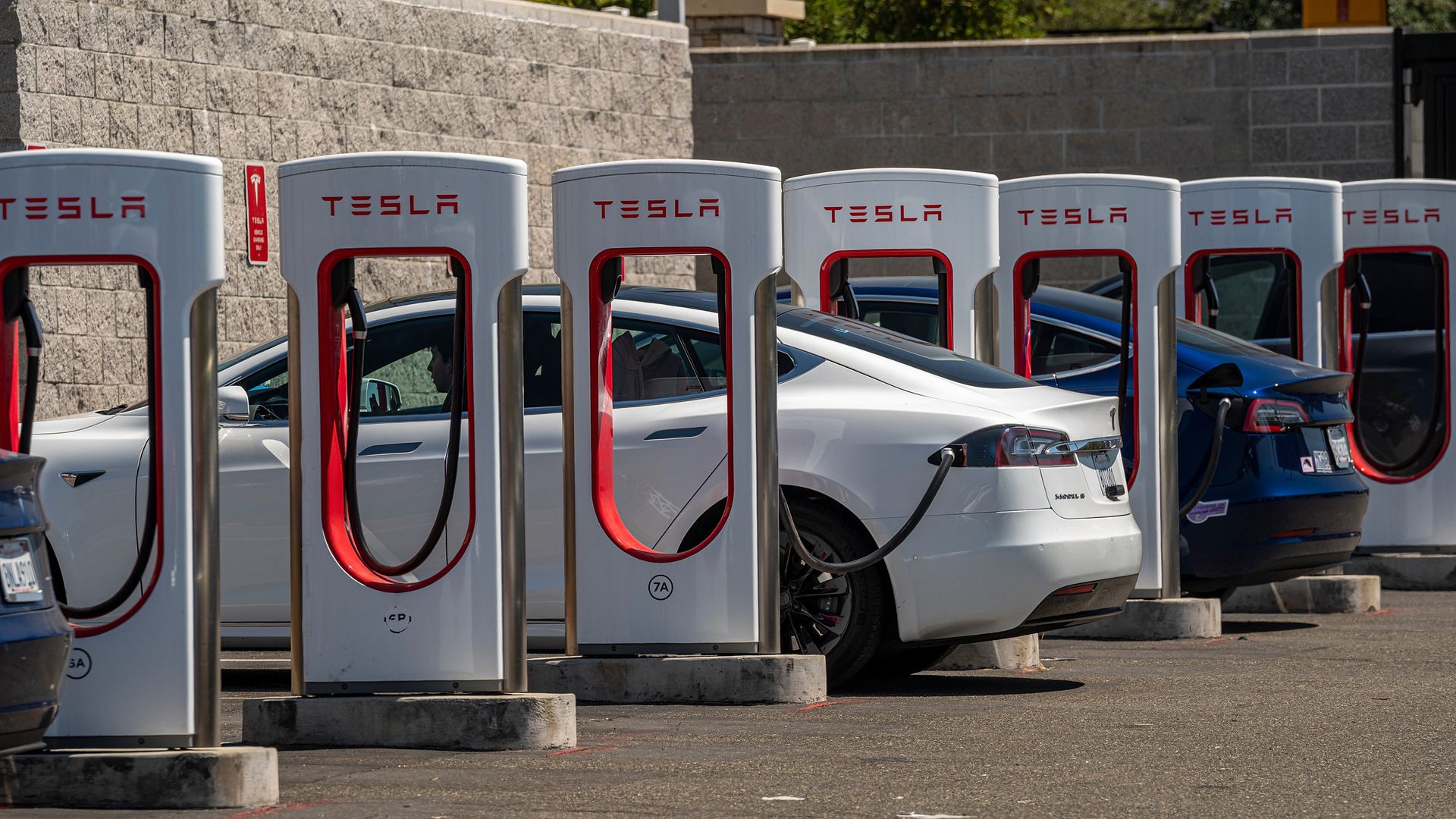 The National Highway Traffic Safety Administration has opened a formal investigation into Tesla's Autopilot function after a series of crashes involving emergency vehicles, Axios' Yacob Reyes reports.
The agency has identified 11 crashes since 2018, where Tesla vehicles on Autopilot struck first responders who had used flashing lights, flares or road cones.
Thought bubble, via Axios' Joann Muller: Automated driving systems are supposed to reduce human errors that are blamed for 80% of highway fatalities. But the technology itself could be a culprit if it's easy for people to misuse.
Federal safety investigators want to learn whether Tesla's Autopilot function does enough to make sure drivers remain engaged when using the technology.
Of note: Tesla did not immediately respond to a request for comment. (Also mum on this: CEO Elon Musk's Twitter account.)
The stock closed down 4%.
5. Jay-Z joins sports gambling bid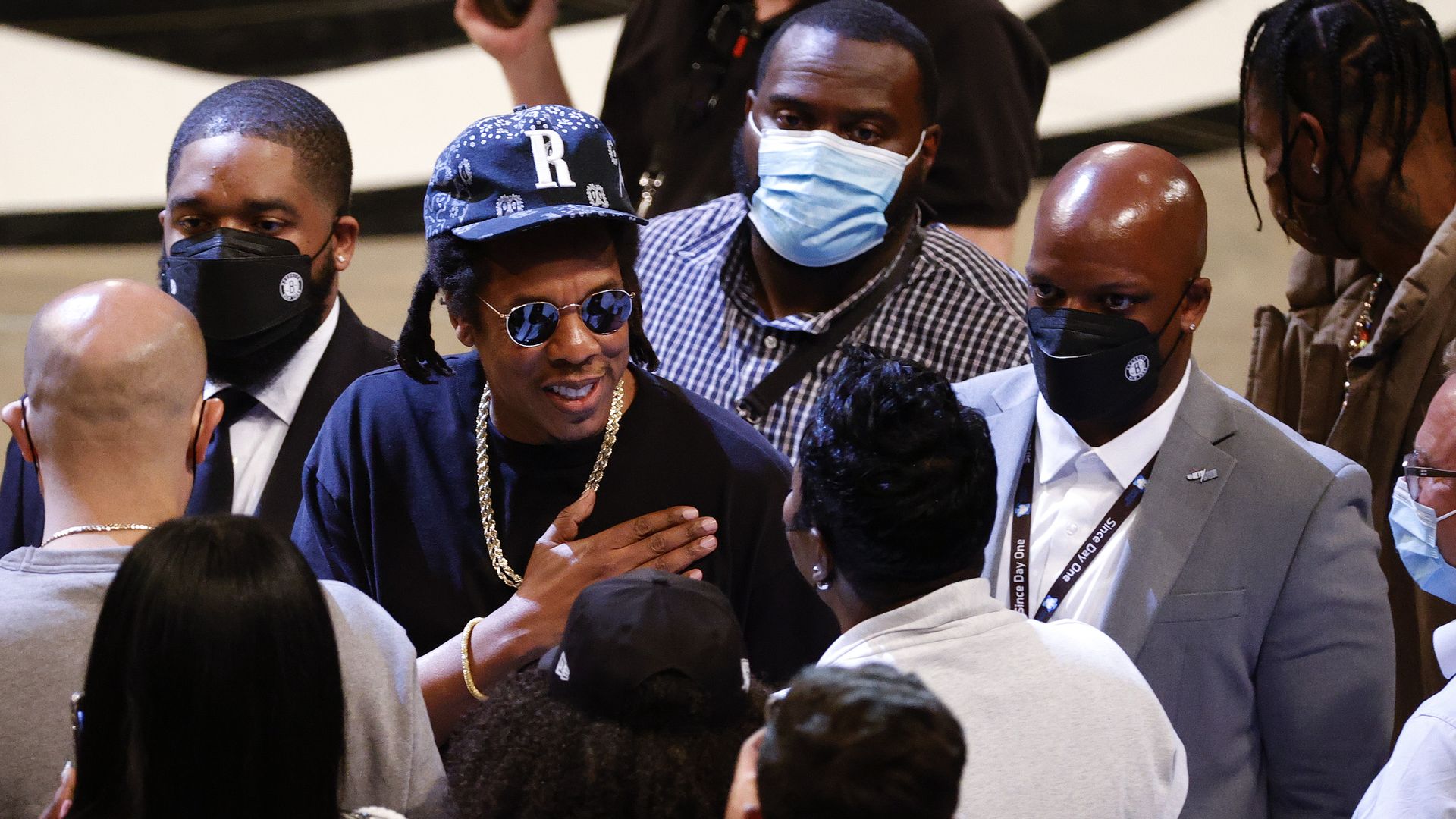 Fanatics has a high-profile co-signer in its bid to get in on sports betting in New York: Jay-Z.
It's part of the sports merchandise company's push into other industries, like gambling or ticketing, Bloomberg reports.
The company is up against consortiums that include FanDuel and Caesars for gaming licenses the state is set to grant this year, Action Network's Darren Rovell writes.
Flashback: Fanatics last week said it raised $325 million at an $18 billion valuation from an investor lineup that included Jay-Z.
6. What they're saying
This did unfold more quickly than we anticipated.
— President Biden on the Afghanistan government's rapid collapse, noting he stands "squarely behind" the decision to pull out of the country.
Full coverage
.
✏️ Our latest Get Smart short course about going public — from IPOs to SPACs — is live. See it here.