Axios Closer
August 12, 2021
Today's newsletter is 743 words ... 3 minutes.
🔔 The dashboard: The S&P 500 closed up 0.3%.
Biggest gainer? Organon (+12%) after its first earnings report since its spinoff from Merck.
Biggest decliner? Western Digital (-6%). It was among the semiconductors that got dragged down after an analyst downgraded rival Micron.
1 big thing: AMC competitor gets meme stock envy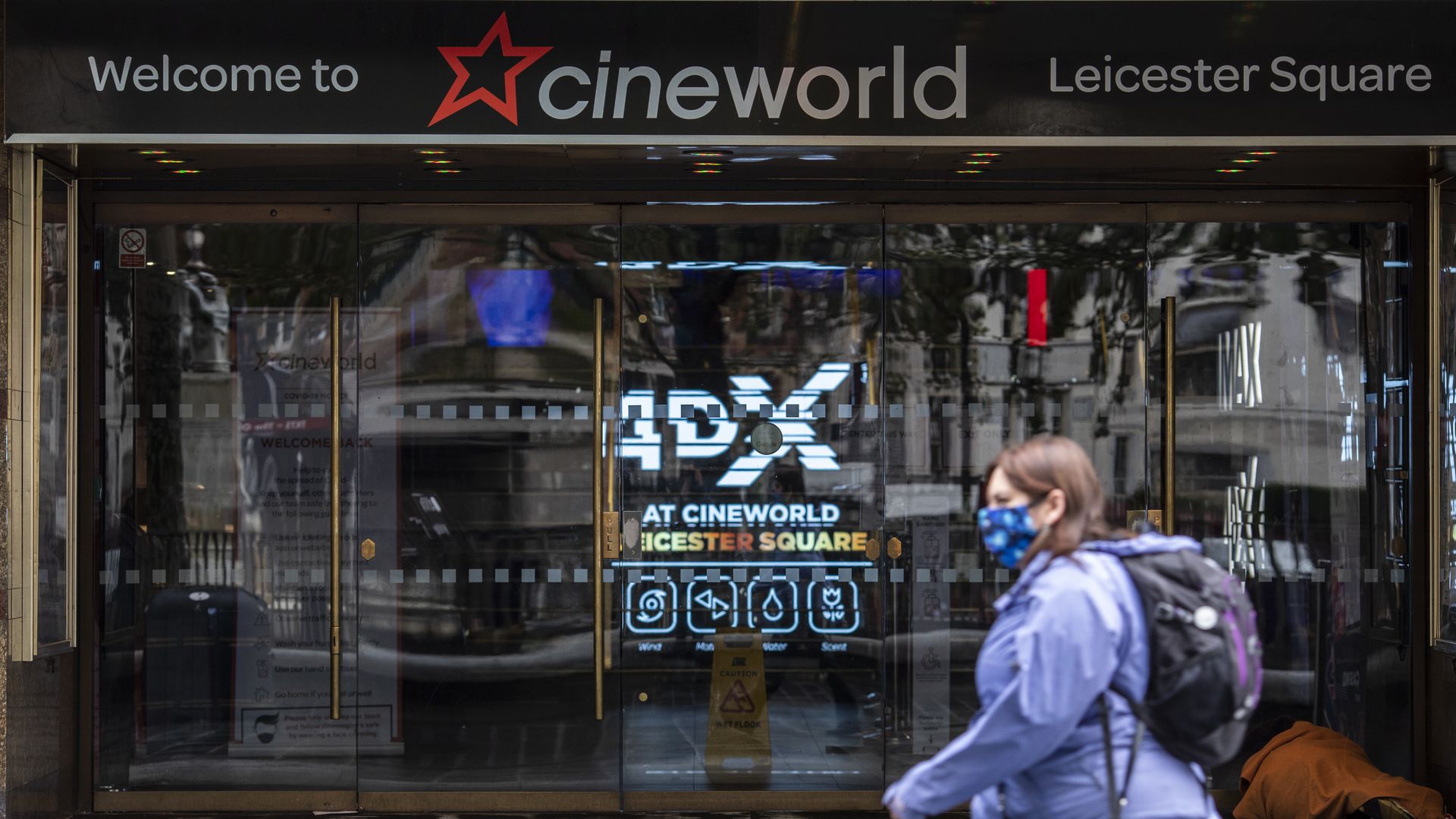 Cineworld has a case of FOMO. The U.K.-based movie theater chain said today it may seek a U.S. listing to take advantage of investor enthusiasm stateside, Axios' Kate Marino writes.
Cineworld has its eye on the meme stock phenomenon that helped rival AMC Entertainment raise $1 billion in stock since February.
Why it matters: Investors — not customers — are keeping movie theater chains alive. Large operators like Cineworld, AMC and Cinemark tapped the debt market for collective billions at rock bottom rates over the last year.
Small theaters that couldn't borrow money filed for bankruptcy.
"AMC and Cineworld likely averted bankruptcy filings during the pandemic by their ability to raise capital," writes Michael Eisenband, FTI Consulting's global co-leader of corporate finance & restructuring, in a recent report.
The big picture: Box office attendance fell 21% between 2002 and 2019, while theaters beefed up the total number of screens by 15% over the same period.
The U.S. is now arguably "over-screened," Eisenband writes.
The intrigue: Massive theaters with sloped floors and tiered seating are difficult to repurpose if a tenant exits, says Amir Agam, senior managing director at FTI.
While studios are currently flexing their straight-to-streaming muscles, odds are they may preserve the glam factor of big-screen blockbusters in some way.
What to watch: Whether theater owners can use the time they've bought with all these capital raises to reduce screen count, negotiate for lower rent and revamp deals with studios, Agam says.
But if the unprecedented access to capital recedes, theater operators may still be in a tough spot when they have to pay back debt in the years to come.
2. Charted: Reddit's march to $10B valuation
One of the companies at the center of the meme stock bonanza is getting its own lift.
Reddit said today it expects to raise as much as $700 million at a valuation of over $10 billion.
Just six months ago, it was valued at $6 billion.
Between the lines, via Axios' Sara Fischer: Reddit culture is synonymous with internet culture. As long as internet usage is growing, so will Reddit.
3. What's moving
4. Supply chain blow: Major port partially shut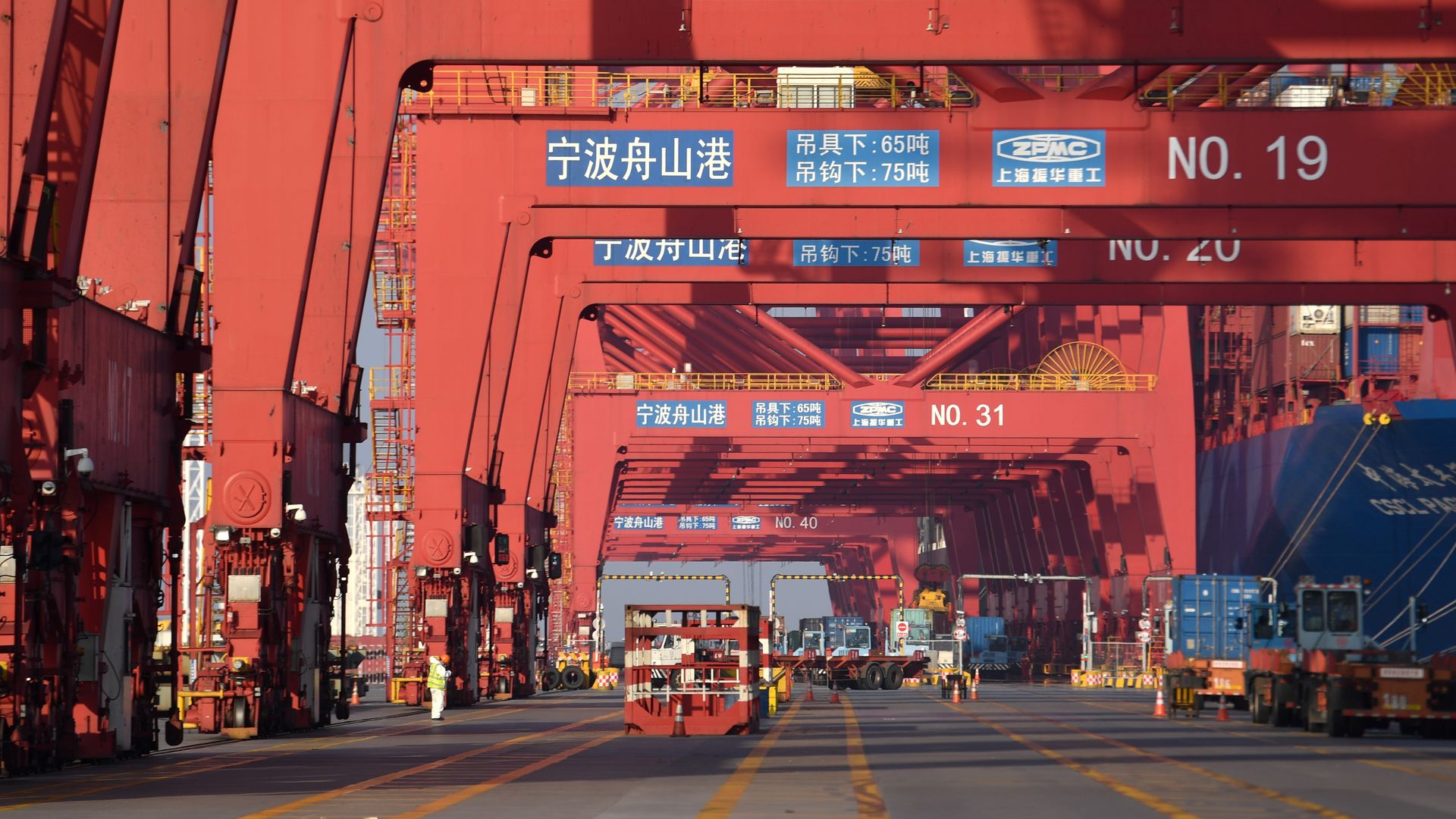 The world's third-busiest port partly closed after a worker tested positive for COVID-19 — hampering a key entry and exit point for electronics and other products.
China's Ningbo-Zhoushan port temporarily closed a terminal that handles 25% of its cargo, Bloomberg reports.
Why it matters: The virus spread keeps hitting ports, further straining how countries get goods.
The backup at the port has jumped to 40 container ships — 10 more than two days ago, before the infection came to light, Reuters reports.
Flashback: An earlier port shutdown in China (also due to the coronavirus) caused a backup of goods — and likely pushed record freight rates even higher, per Bloomberg.
5. ⚽ When soccer clubs print money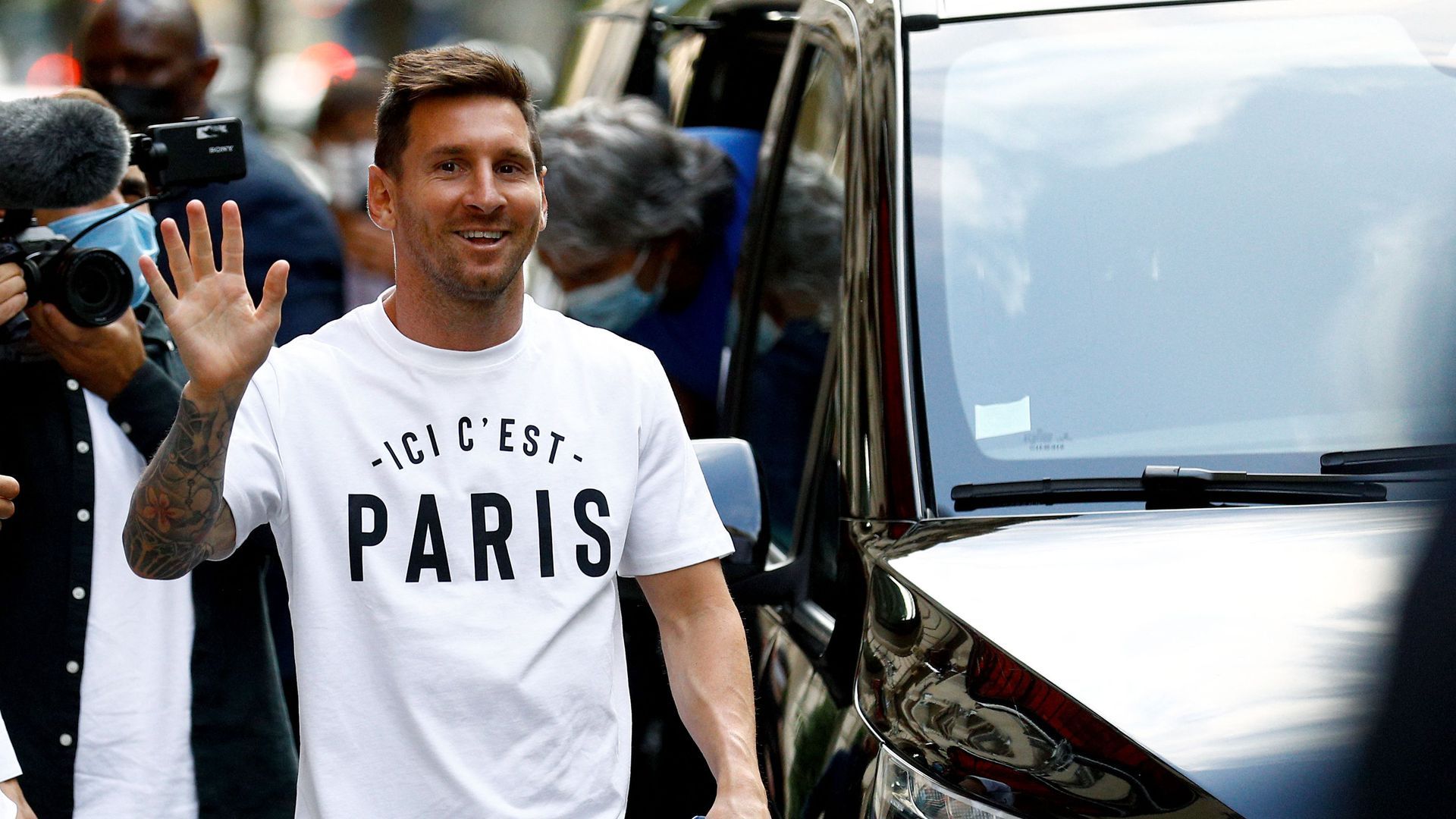 Soccer clubs are printing their own currencies — and now they're using that money to buy players, Axios' Felix Salmon writes.
Why it matters: Lionel Messi, the world's best soccer player, is being paid in part with what is only being described as "a large number" of fan tokens issued by his new club, Paris Saint-Germain.
The result is effectively free money for the club — and a big boost for Socios, the company behind the tokens.
By the numbers: On Monday, with the price of the PSG fan token at $41, the total value of all such tokens available was $86 million. As of today, the market cap had risen by 26% to $108 million — even as the price fell by 9% to $37.35. That's thanks to the issuance of about €30 million ($35 million) in new tokens by PSG, most of which went directly to the club.
Between the lines: Given that the holders of the PSG tokens are overwhelmingly PSG fans, the drop in the price of the token is probably a small price to pay for the acquisition of the greatest star in the game.
6. What they're saying
"We now live in a global world and it doesn't do any good if we're doing one thing [and] everybody else is doing the next."
— Norwegian Cruise Line CEO Frank Del Rio on vaccine mandates in
a CNBC interview
. A judge ruled the company could require passengers to provide vax proof before coming onboard.
👍 Thanks for reading! Click here to refer a friend — you might win free Axios swag.