Axios Closer
December 02, 2022
Friday ✅.
Today's newsletter is 683 words, a 3-minute read.
🔔 The dashboard: The S&P 500 closed down 0.1%.
Biggest gainer? Enphase Energy (+7.0%), a solar industry supplier, after announcing the launch in Europe of its IQ8 Microinverters.
Biggest decliner? PayPal (-4.9%), the online payments processor. ¯\_(ツ)_/¯
1 big thing: Dollar General is coming to town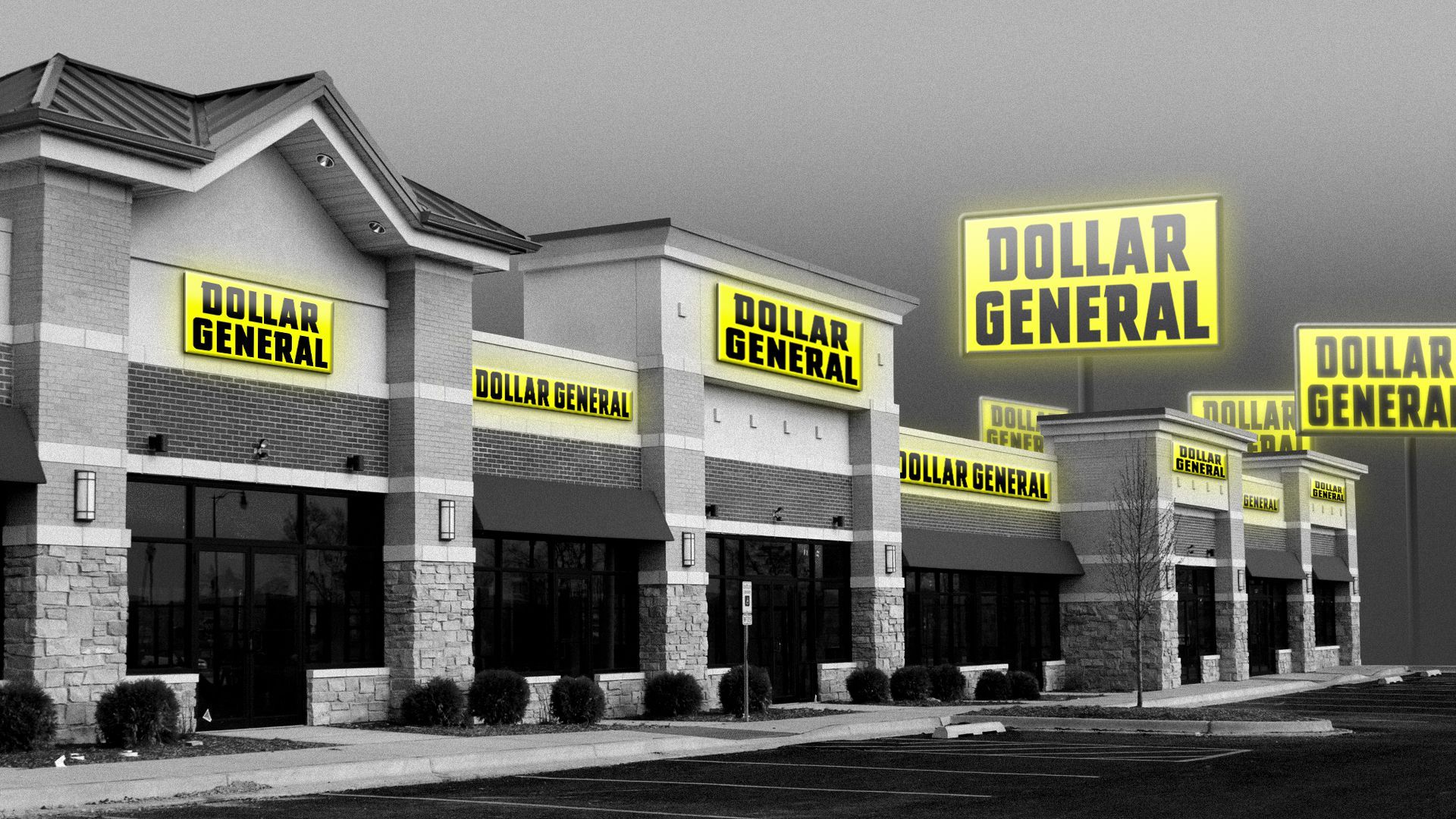 Dollar General's store-on-every-corner strategy is accelerating as consumers seek relief from inflation, Nathan writes.
Why it matters: Price increases are prompting shoppers to trade down to less expensive products or stay closer to home — and that plays right into the hands of discount retailers like the nation's largest dollar-store chain.
Driving the news: Dollar General announced Thursday that it'll open another 1,050 stores in 2023, after posting an 11% sales increase in the third quarter compared with last year, and an 8% jump in net income.
The company already has the most locations of any retailer in the United States with more than 19,000, according to GlobalData.
State of play: Dollar General's omnipresence has been key to its success.
Six in 10 lower-income consumers are shopping closer to home to save gas, according to GlobalData.
Yes, but: Dollar General's rapid expansion may also be taking a toll.
It warned Thursday that it needs temporary warehouse space to meet its inventory needs, and securing it is taking longer than expected — driving up costs.
It's also facing higher-than-expected supply chain costs and is paying more for transportation.
What's next: Dollar General is moving into new categories, setting its sights on the elephant in the room, Walmart.
CEO Jeff Owen said on an earnings call that the retailer has already started selling fresh produce in 3,000 stores and plans to do so in more than 10,000 locations.
Go deeper.
2. Charted: Jobs report shows shift
The ongoing rebalancing from physical goods to services is finally starting to have an effect on the job market, Nathan writes.
One example: Department stores, general merchandise sellers such as warehouse clubs and supercenters, and niche retailers were among the industries that shed workers in November, the Bureau of Labor Statistics reported today.
Overall, employers in the retail trade sector shed 30,000 workers.
"The pivot away from goods is really showing up in this report," Indeed.com analyst Nick Bunker said on Twitter.
Yes, but: The economy added 263,000 jobs in November, underscoring its resiliency despite inflation and interest rate hikes.
3. What's happening
4. Elon Musk says that's enough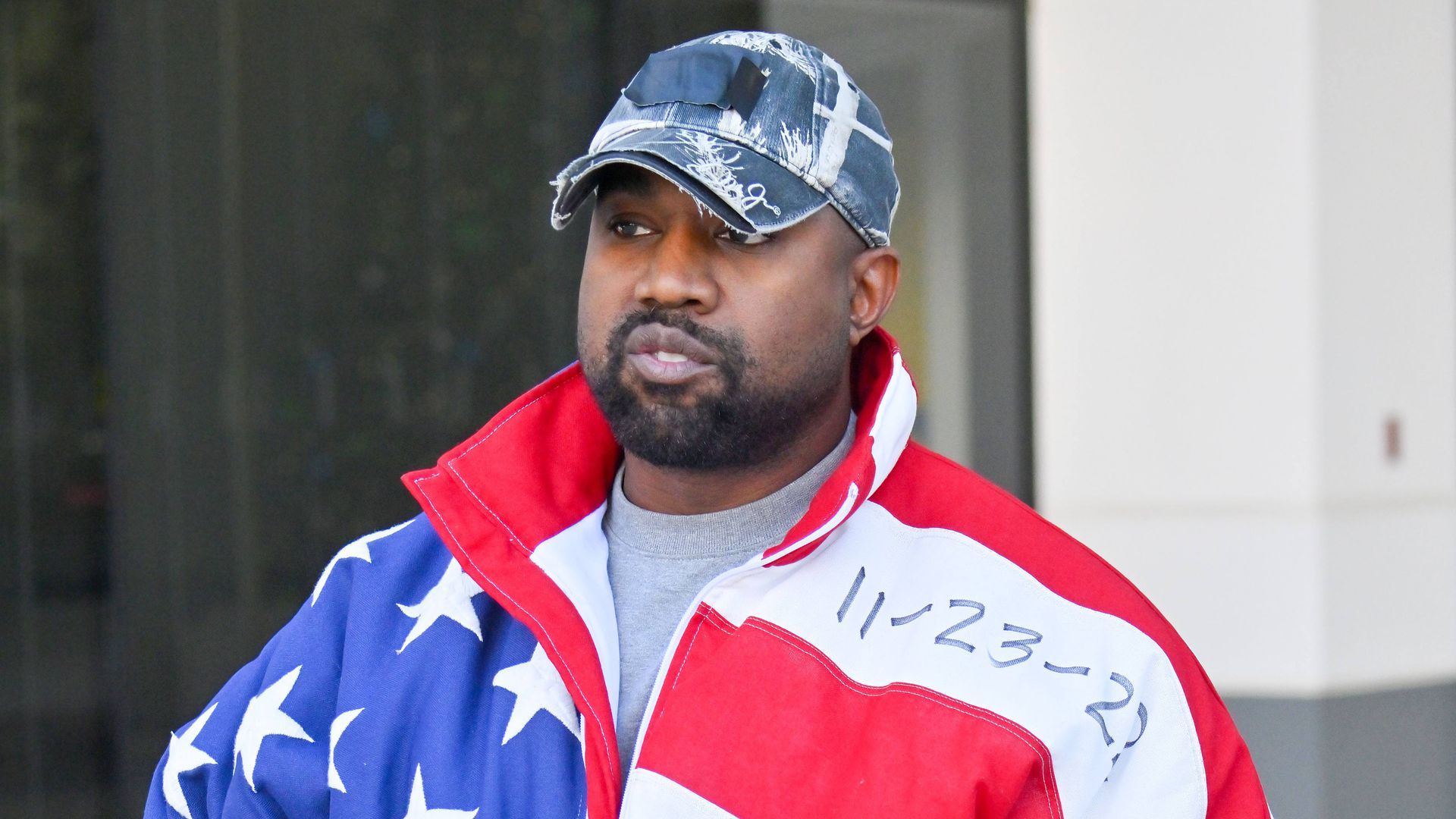 Elon Musk's tolerance for free speech does have a limit.
Ye, formerly known as Kanye West, was suspended from Twitter after posting an image of a swastika depicted inside of a Star of David, Axios' Rebecca Falconer writes.
What they're saying: "I tried my best. Despite that, he again violated our rule against incitement to violence. Account will be suspended," Musk tweeted just after midnight this morning.
The big picture: Advertisers have been wary of Musk's attention to controlling hate speech on the platform.
Civil rights groups and other advocates have raised concerns over the billionaire's pledge for a "general amnesty" for suspended Twitter accounts "provided that they have not broken the law" or engaged in "egregious spam."
What we're watching: It was not immediately clear how long Ye's account will be suspended, but Musk has said permanent bans should be rarely issued.
Ye's account was restricted in October due to antisemitic tweets but was reinstated after Musk completed his $44 billion acquisition.
5. Cash stuffing is back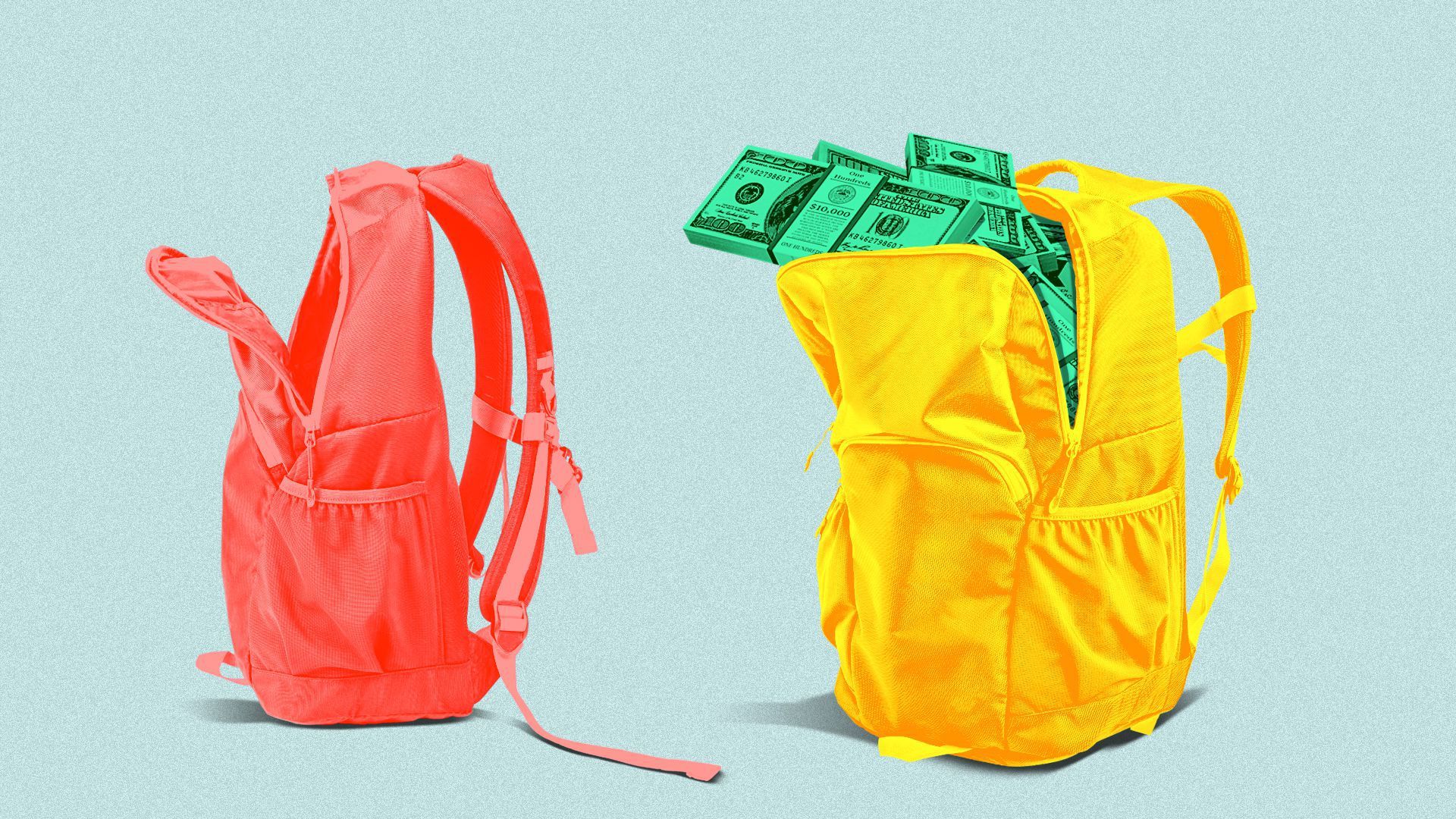 Maybe cash isn't dead after all, Nathan writes.
Videos promoting "cash stuffing" have fetched more than 700 million views on TikTok, MarketWatch reports.
Between the lines: "Cash stuffing," it turns out, is just a new phrase for an old concept.
It means paying for things with cash — sometimes by stuffing envelopes that represent budget categories.
"If you can't afford something with the cash you stuffed away at the start of the month, then you go without it," LendingTree senior economist Jacob Channel tells MarketWatch.
Be smart: The system is based on psychology. Parting with physical cash is a lot harder for people than spending with plastic.
6. What they're saying
"This looks like another sign that China is laying groundwork for an exit from Covid Zero."
— Gabriel Wildau, managing director at advisory firm Teneo Holdings, on a report that Chinese President Xi Jinping
told a European official
that the prevalent Covid-19 strain in China is less lethal.
Today's newsletter was edited by Pete Gannon and copy edited by Patricia Guadalupe.