Axios Closer
April 04, 2023
Tuesday ✅.
Today's newsletter is 697 words, a 2½-minute read.
⚡️ Situational awareness: Former President Trump was arrested today on charges of falsifying business records. Go deeper.
🔔 The dashboard: The S&P 500 closed down 0.6%.
Biggest gainer? Newmont Corp. (+3.8%), the gold miner, following today's rise in gold futures.
Biggest decliner? Steel Dynamics (-8.7%), the steel producer. ¯\_(ツ)_/¯
1 big thing: Charges in $175 million "mistake"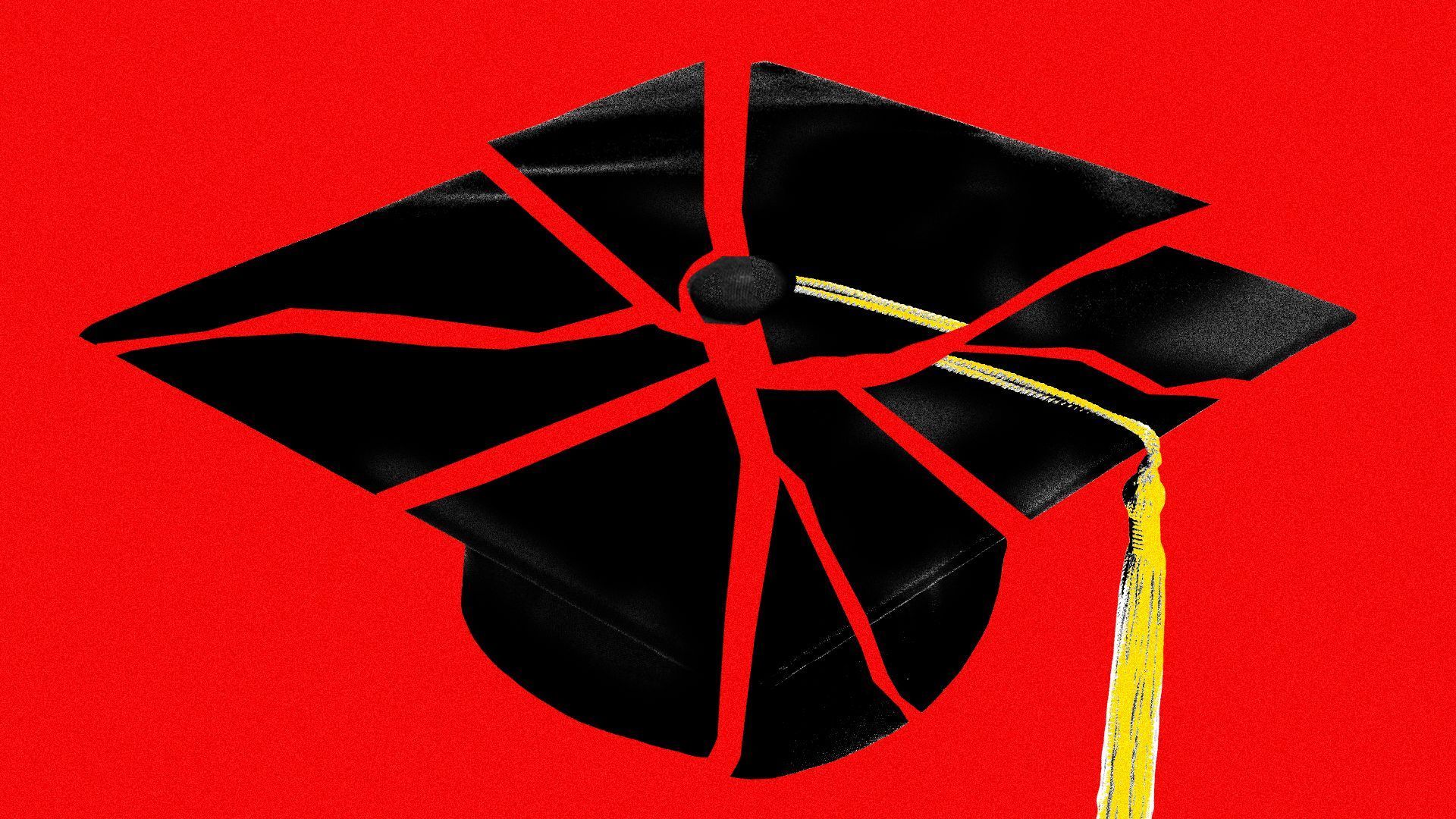 The founder of college financial planning startup Frank took painstaking steps to deceive JPMorgan into paying $175 million for her now-defunct company, according to new criminal charges today, Nathan writes.
Why it matters: The episode, while relatively small in a financial context, has been a black eye for JPMorgan, with some analysts calling into question its due diligence process and financial discipline.
Driving the news: Federal prosecutors and the SEC today filed criminal and civil fraud charges against Frank founder Charlie Javice, saying she lied about the size of the company's customer base.
Javice allegedly paid $105,000 to a third-party "data compiler for its in-college student data" and $75,000 to "a different data compiler" to augment the list with emails and phone numbers, the SEC said in its complaint.
What they're saying: Once heralded as a star millennial entrepreneur, Javice perpetrated "an old school fraud" by "making up data to support her claims, and then used that fake information to induce" JPM into signing the deal, the SEC's Division of Enforcement director, Gurbir S. Grewal, said in a statement.
The other side: "Charlie denies the allegations," spokesperson Josh Ginsburg tells Axios in an email.
In a previously filed countersuit, her attorneys accused the bank of "a massive 'CYA' effort'" designed to "shift the blame for a failed and now-regretted acquisition."
What they found: Prosecutors today allege that JPM made numerous attempts to validate the user numbers, eventually agreeing to a process involving a third-party database company.
The bottom line: In the end, JPM's attempts to validate the user list came too late. It discovered that the data was bogus when a marketing campaign targeting Frank's customers "reached few of the intended recipients," the SEC said.
2. Charted: Rising home insurance
Home insurance rates are heading upward, according to a new report from Insurify.
The average U.S. homeowner is projected to pay $2,825 for home insurance in 2023, up 30% in two years, Nathan writes.
State of play: Inflation is driving up the cost of building materials and construction labor, making homes more expensive to fix or replace when they sustain damages.
And insurers say that more frequent severe weather due to climate change is also driving up rates.
Also factoring in:
More frequent water damage due to washing machines being more likely to be placed on an upstairs floor.
Fire damage is becoming costlier as "newer homes and furniture burn faster and hotter because they use more pressed wood and epoxies instead of solid hardware."
3. What's happening
4. Credit Suisse holds final AGM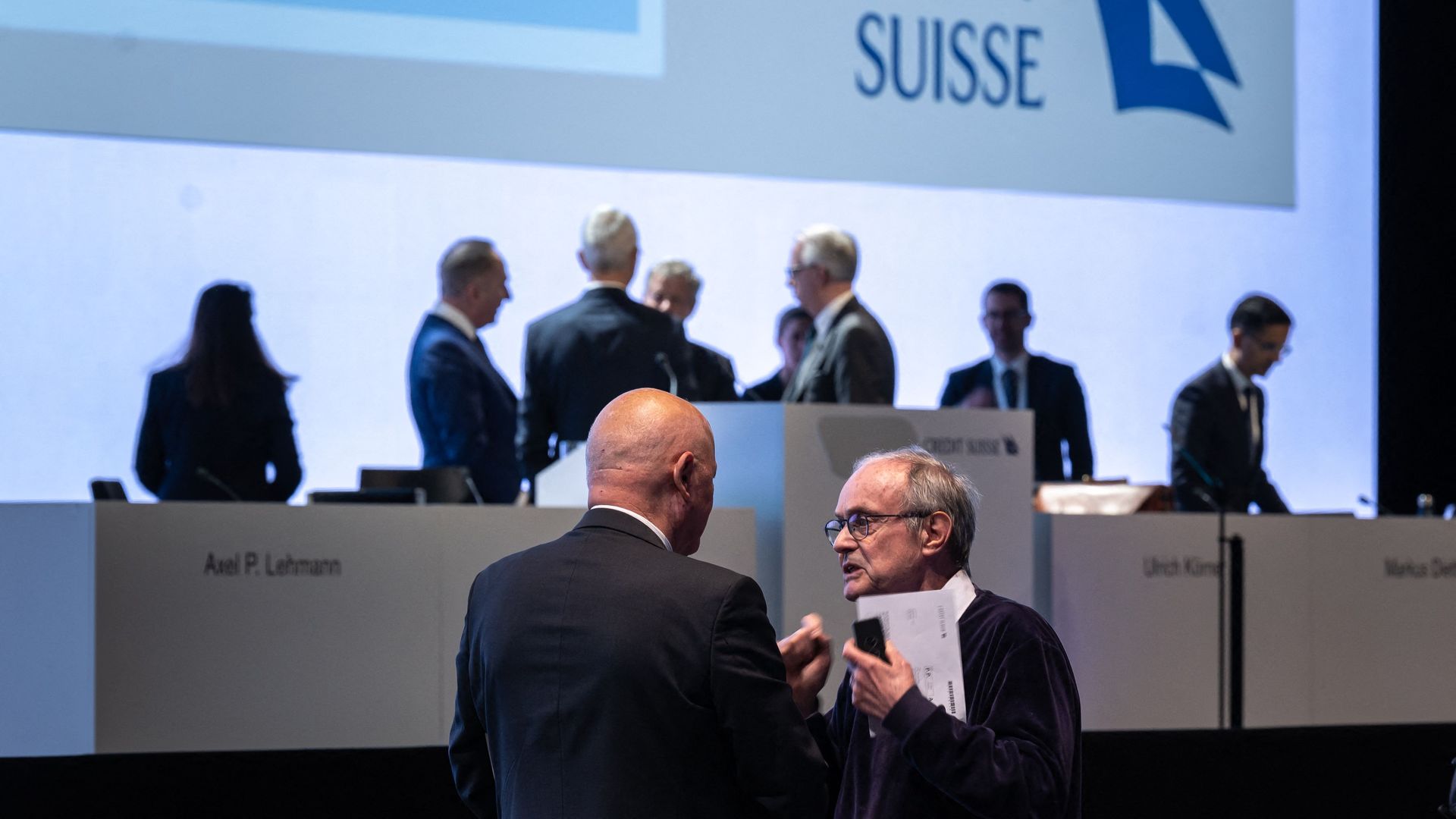 It's been over two weeks since UBS agreed to rescue Credit Suisse, but shareholders today got their first direct shot to voice their displeasure.
The government-engineered deal calmed global markets on edge from a U.S.-borne banking crisis. But investors of the Swiss rivals are not nearly as settled, blaming executives and demanding explanations for the rushed arrangement, Axios' Pete Gannon writes.
Driving the news: Credit Suisse chair Axel Lehmann apologized to angry shareholders today at the company's annual meeting, blaming legacy scandals and fear for sinking the firm last month.
Zoom in: The Swiss government overrode merger laws by waiving the need for shareholder votes, invoking a constitutional provision to save public order.
What to watch: Tomorrow, UBS will hold its own annual general meeting, while Swiss regulator FINMA is also scheduled to hold a press conference.
5. The pickleball attention grab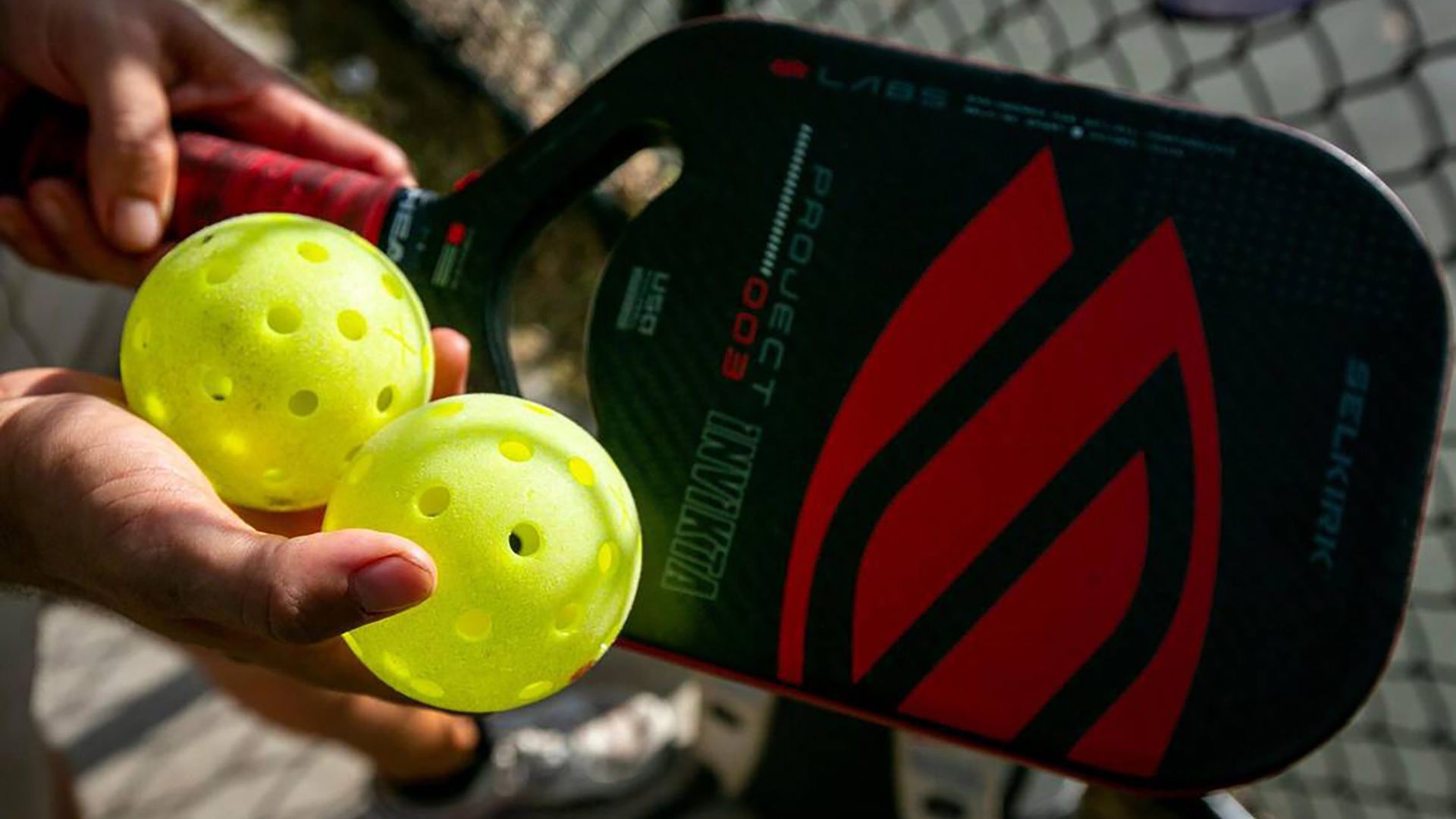 Americans continue to get hooked on pickleball, and now two of the nation's largest chains want in on the action, Axios' Kelly Tyko writes.
A Walmart receipt can get you comped reservations at pickleball venues across the country through a partnership with racquet sports booking platform Break the Love.
Meanwhile, Subway is giving the sport its own sandwich later this month. The "Pickleball Club" will be available nationwide.
Today's newsletter was edited by Pete Gannon and copy edited by Sheryl Miller.
💸 Axios is taking our annual dealmakers event to the West Coast!
Axios BFD will be in San Francisco on May 10, convening top industry leaders to unpack hyper-relevant news and analysis across finance and business sectors. Request an invite to attend the event in person here.