Axios Closer
May 04, 2021
Welcome back. Big milestone: Axios Closer hit 100k subscribers. 🎉 Thanks for reading! Want to join the club? Sign up here.
🔔 The dashboard: The S&P 500 closed down 0.7%. The Nasdaq fell 1.9%.
Biggest gainer? IT services firm Gartner (+14%) after its earnings report smashed analyst expectations.
Biggest decliner? Laser maker IPG Photonics (-10%). There was less enthusiasm about its earnings beat.
Today's newsletter is 678 words, about a 2½-minute read.
1 big thing: Boom times for rental car companies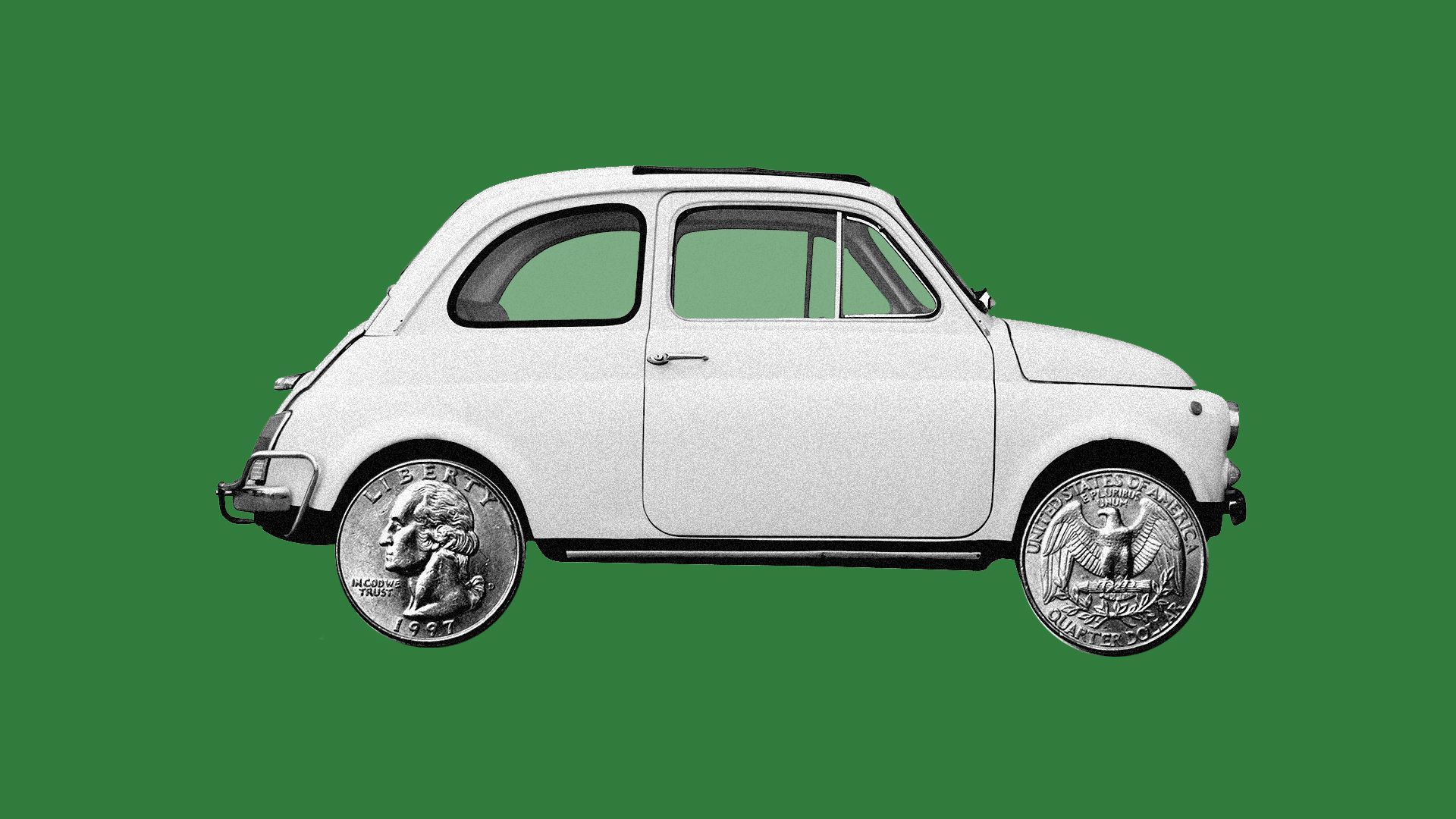 The rental car scramble — and the leap in prices — is a huge consumer headache, but it's paying off for car rental companies.
Why it matters: The pummeled industry is staging a stunning comeback, thanks to pent-up travel demand and increasingly hard-to-find rental cars.
What they're saying: "Put those two things together and it's understandable that prices will be impacted upwards," Avis Budget CFO Brian Choi said today.
Stripping out expenses, Avis Budget — one of the world's largest rental car companies that also owns Zipcar — reported its best first quarter in six years.
Flashback: Rental car companies sold off car inventory when the pandemic hit and travel shriveled.  
Now they want to restock to meet demand. But the chip shortage makes that hard. Auto production has been severely hampered, so rental firms can't get all the new cars they want to replenish depleted fleets.
The companies are bidding on used cars, "uncharted territory" for players like Hertz and Enterprise, which typically buy new vehicles in bulk, Bloomberg reported.
The coming summer travel explosion — paired with low depreciation costs — are "much more than sufficient" to make up for the rental companies' higher car-purchase costs, Morgan Stanley's Adam Jonas told Reuters.
The intrigue: As the car rental market has returned so has investor interest in bankrupt Hertz.
2. Charted: Corn prices shoot higher
Corn prices today touched $7 per bushel for the first time since 2013.
It's the latest milestone in a slew of commodity price surges.
What's happening: A supply-demand mismatch. There's a jump in interest from China, while key producing nations face droughts.
What to watch ... if the corn price surge feeds through to consumers (ahem, your taco shells). It's not always the case.
"[E]ventually the margin pressure will be too big and probably at some point late in the summer, Americans will start to take notice to some increases on grocery shelves," one analyst told USA Today.
Go deeper: Pop in corn prices could signal more cost spikes ahead
3. What's moving
💉 Vaccine boost: Pfizer said its vaccine brought in nearly one-fourth ($3.5 billion) of its total revenue last quarter. (Axios)
Unlike rivals, Pfizer set out to collect profit from vaccine sales (no word on how much).
😷 CVS said COVID-19 testing and vaccinations boosted in-store sales last quarter. The stock closed up 4%. (CNBC)
👀 Treasury Secretary Janet Yellen said interest rates may need to go up to ensure the "economy doesn't overheat," though she later downplayed those comments ... Dozens of companies came out against a Texas voting bill ... Activision Blizzard said huge demand for "Call of Duty" and "Candy Crush" video games helped its quarterly revenue surge.
4. Latest reopening sign: The return of traders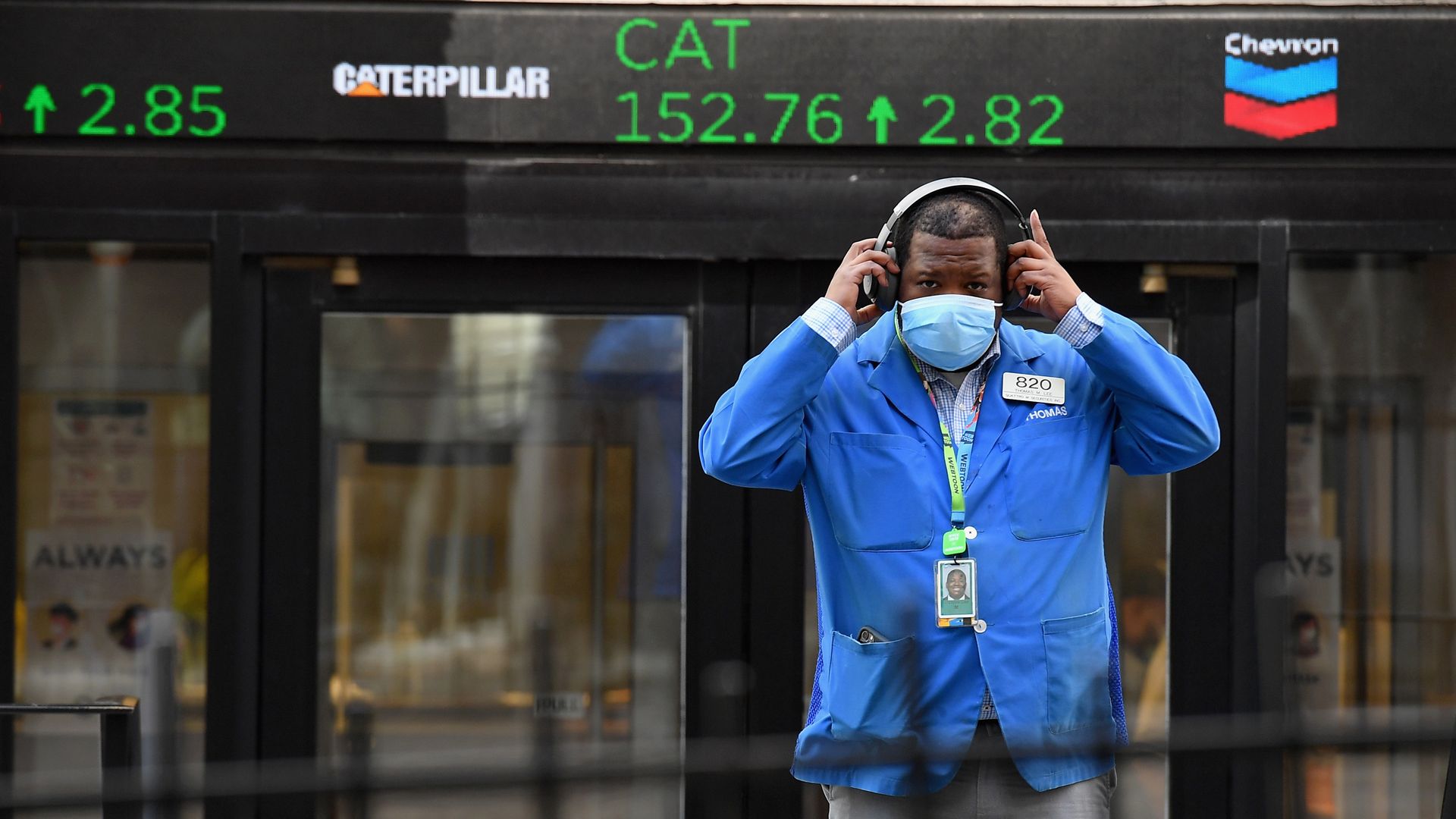 The New York Stock Exchange says its iconic trading floor can get more crowded starting next week — the latest reopening sign in the country's financial center.
Firms can increase how many traders they have on the floor, if all of their staff have been vaccinated. They will be exempt from certain COVID protocols, like random testing.
The traders will have to submit proof of vaccination (a photo from the state's digital "Excelsior Pass" app or a vaccination card screenshot), per an internal memo obtained by Axios. The memo was first reported by Bloomberg.
The big picture: It comes as New York seeks to fully reopen and firms are sketching out back-to-office plans.
Goldman Sachs will ask workers to return next month, the New York Times reported today.
5. Happy Star Wars day!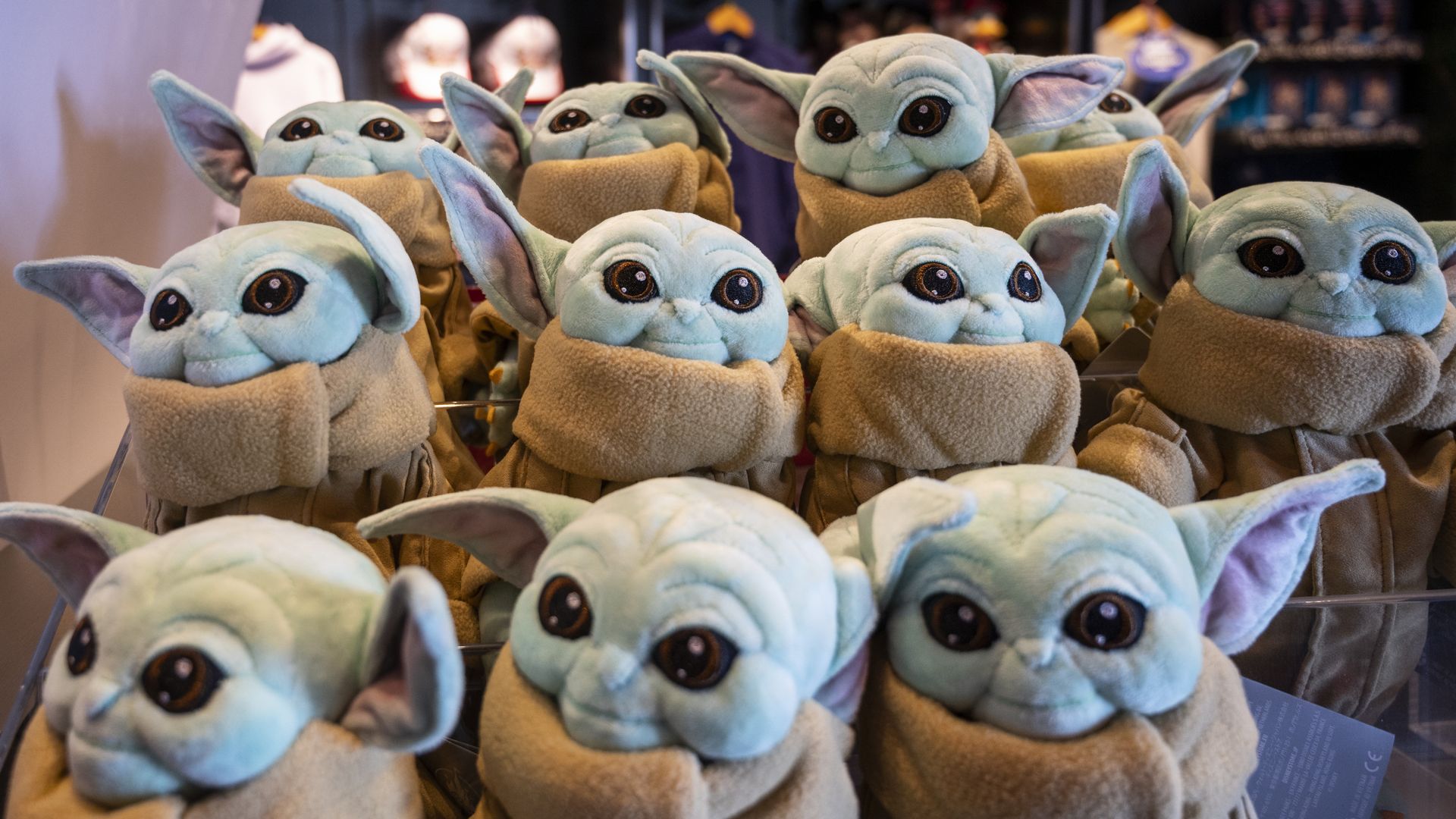 May the Fourth is a time for reflection — on Star Wars supply chains, Axios' Kate Marino writes.
"The Mandalorian," streaming on Disney+, helped revive imports of Stars Wars toys and games, according to Panjiva, the supply chain research unit of S&P Global Market Intelligence.
The big picture: U.S. seaborne imports linked to the Star Wars franchise rose 13.6% year-over-year in 2020, while in 2021 through April 25, imports increased 94.6%, the data shows.
Thank the more toy-friendly nature of "The Mandalorian" — Baby Yoda — as well as increased spending on toys during the pandemic, according to Panjiva.
6. What they're saying
Lookalike edibles "pose a great danger to the public as anyone, children and adults alike, could easily mistake the infringing cannabis-infused products for Wrigley's famous and beloved candies."
— The owner of the Skittles, Starburst and Life Savers brands in a
suit against
websites selling "Medicated Skittles" or "Starburst Gummies."