Axios Closer
March 28, 2023
Tuesday ✅.
Today's newsletter is 676 words, a 2½-minute read.
🔔 The dashboard: The S&P 500 closed down 0.2%.
Biggest gainer? McCormick & Co. (+9.6%), the spice company, on better-than-expected first-quarter earnings.
Biggest decliner? Humana (-4.7%), the health insurance company. ¯\_(ツ)_/¯
1 big thing: Money's more important than ever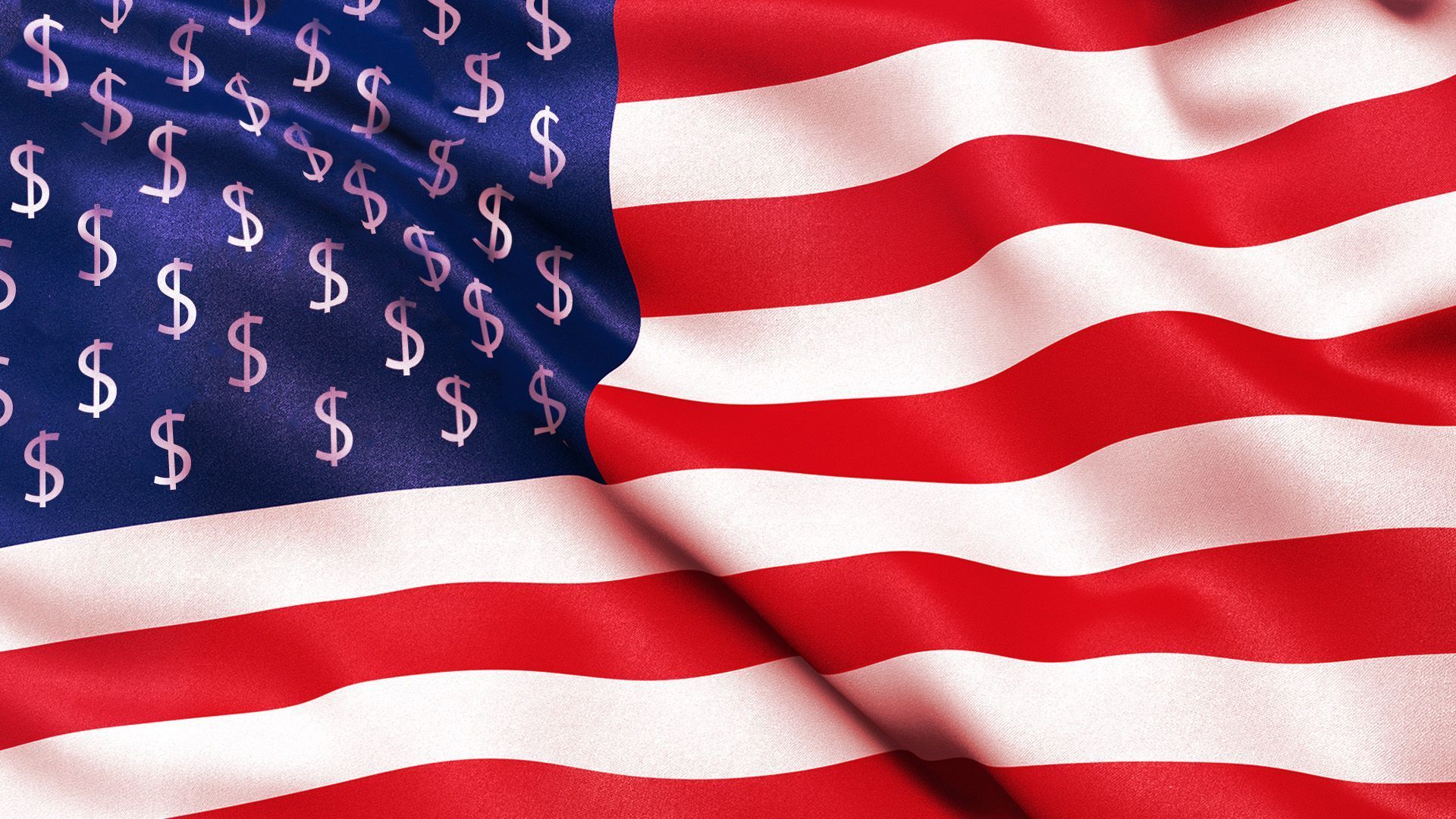 Call it greed, call it need — but money, it seems, is the one thing we can agree on, Nathan writes.
Zoom in: 43% of Americans say money, as a value, is "very important" to them, up from 31% in 1998, according to a new Wall Street Journal-NORC poll.
Details: When asked about their values, a higher percentage of Americans said that money was very important to them than the share who said the same about patriotism, religion, having children and community involvement.
For example, only 27% said community involvement was very important to them, down from 47% in 1998.
Context: In an age of hyper-polarization, people are becoming increasingly isolated — and the pandemic intensified their feelings of loneliness.
Trust in institutions — such as Congress, the presidency, the media, police, schools, organized religion, Big Tech and Big Business — is at or near all-time lows, according to Gallup polling data.
What they're saying: "If you trust these institutions are going to be there if you need them, then your money is less critical," Josh Pasek, a University of Michigan professor of political science, communication and media, tells Axios.
But the pandemic powerfully disrupted our sense of community: "It severed a bunch of ties and in doing so, what you can rely on," Pasek said.
The bottom line: As our lives change, our philosophy about money changes, too.
2. Charted: Home prices continue to fall
Home prices fell for the seventh consecutive month in January, according to the S&P CoreLogic Case-Shiller data, Nathan writes.
The national home price index fell 5.6% on a month-over-month basis, as the 20 biggest markets all posted declines.
Yes, but: Home prices were still up 3.8% from a year earlier, led by gains in cities like Miami, Tampa and Atlanta.
What we're watching: Whether interest rates remain elevated as the Fed continues to fight inflation — and how that affects home prices.
3. What's happening
4. SBF allegedly bribed Chinese official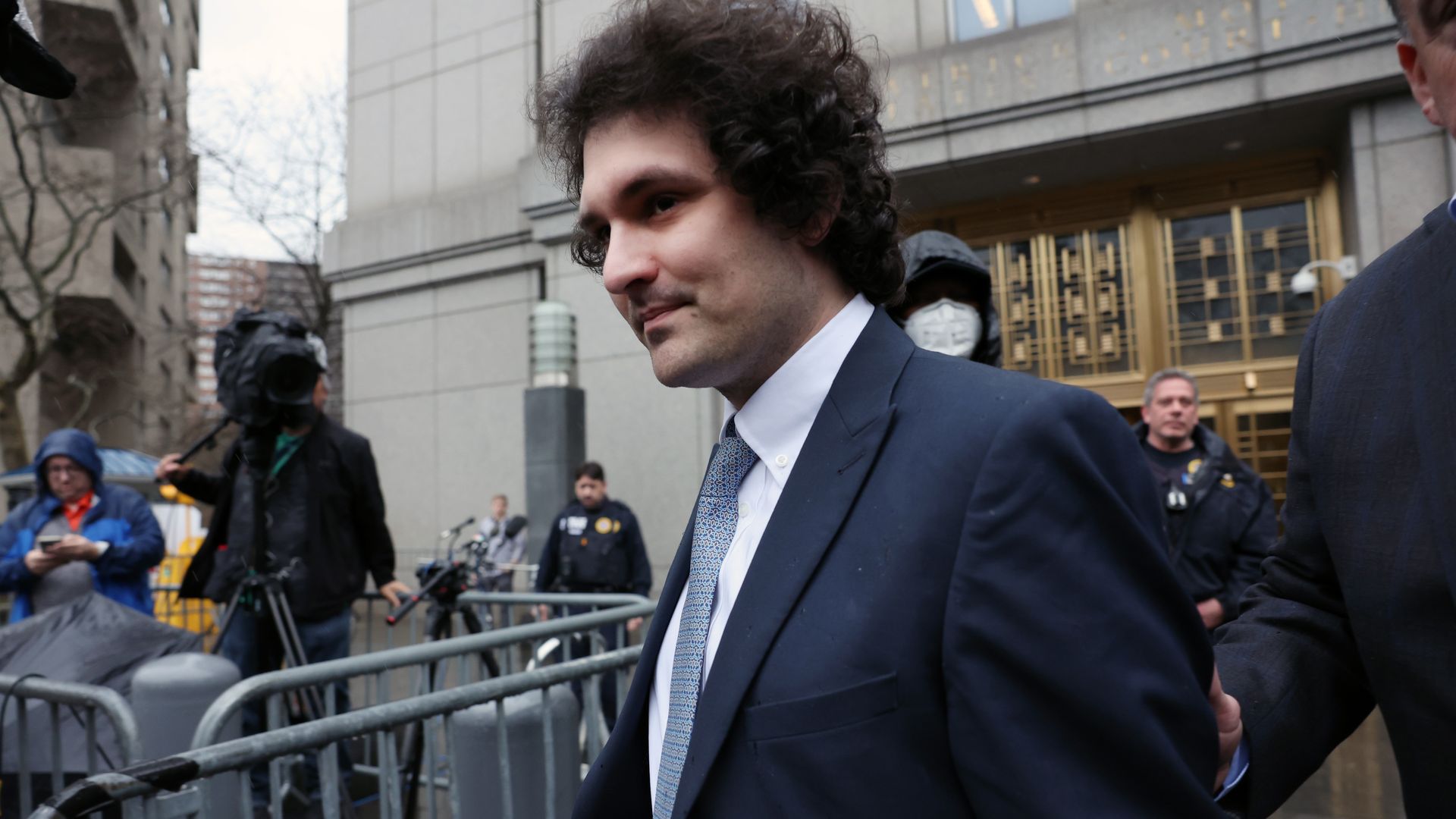 There was more than one three-letter acronym beginning with "S" in the news today, Axios' Pete Gannon writes.
SBF, known to U.S. criminal prosecutors as Sam Bankman-Fried, was hit with another indictment, this time for bribery.
Details: The co-founder of failed crypto exchange FTX allegedly gave more than $40 million in crypto to at least one Chinese government official to unfreeze accounts for his trading firm, Alameda Research.
Zoom out: The new indictment brings the number of criminal counts against SBF to 13.
Bankman-Fried's trial is scheduled to begin on Oct. 2.
5. Extinct taste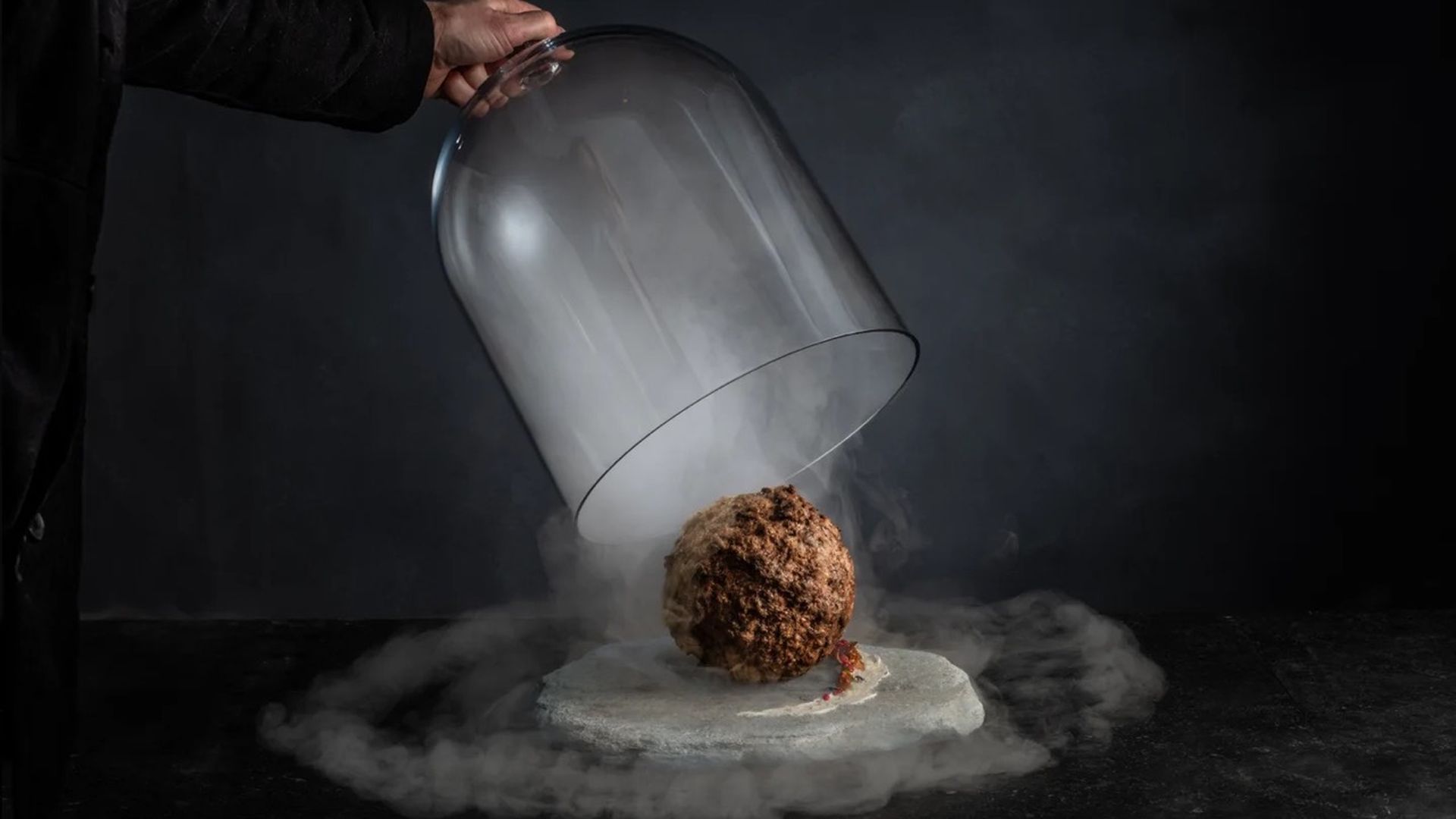 How do you take your mammoth?
Driving the news: A cultured meat company in Australia has made the world's first mammoth meatball. But don't worry — no animals were hurt in the making of this polpette, Pete writes.
Details: The company, Vow, made the meatballs from extinct woolly mammoth DNA, combined with hints of genetic code from its closest living relative, the African elephant.
🧈 No word on whether it was finished in a savory sage brown butter sauce.
The big picture: The mammoth meatball isn't for consumption — it was revealed at Amsterdam's Nemo science museum, made to demonstrate the potential of lab-grown meat to revolutionize the food industry, according to Vow.
What they're saying: "Cultured meat is going to need the support of political systems to generate enough momentum and money to support this brand new technology," said James Ryall, Vow's chief scientific officer.
6. What they're saying
"Now with six individual parts, they can kind of fly under the radar and become large businesses unto themselves, but not be this massive business that controls so much of the economy."
— Great Hill Capital chair Thomas Hayes
to Yahoo Finance Live
on Alibaba's plan to split into six businesses after China heightened scrutiny on Big Tech companies.
Today's newsletter was edited by Pete Gannon and copy edited by Sheryl Miller.
✏️ Was this email forwarded to you? Sign up here to get Axios Closer in your inbox.