Axios Closer
August 04, 2022
Hello Thursday. Or as we call it here at Closer, Hope's birthday. (🥳 Happy birthday, Hope!)
🔔 The dashboard: The S&P 500 closed down 0.1%.
Biggest gainer? EPAM Systems (+12.3%). The digital transformation services provider beat estimates in the second quarter and raised its outlook.
Biggest decliner? Ball Corp. (-18.6%). The aluminum packaging company reported a quarterly loss and slowed production to recalibrate supply.
Today's newsletter, edited by Pete Gannon, is 683 words, a 3-minute read.
1 big thing: Pensions inch into crypto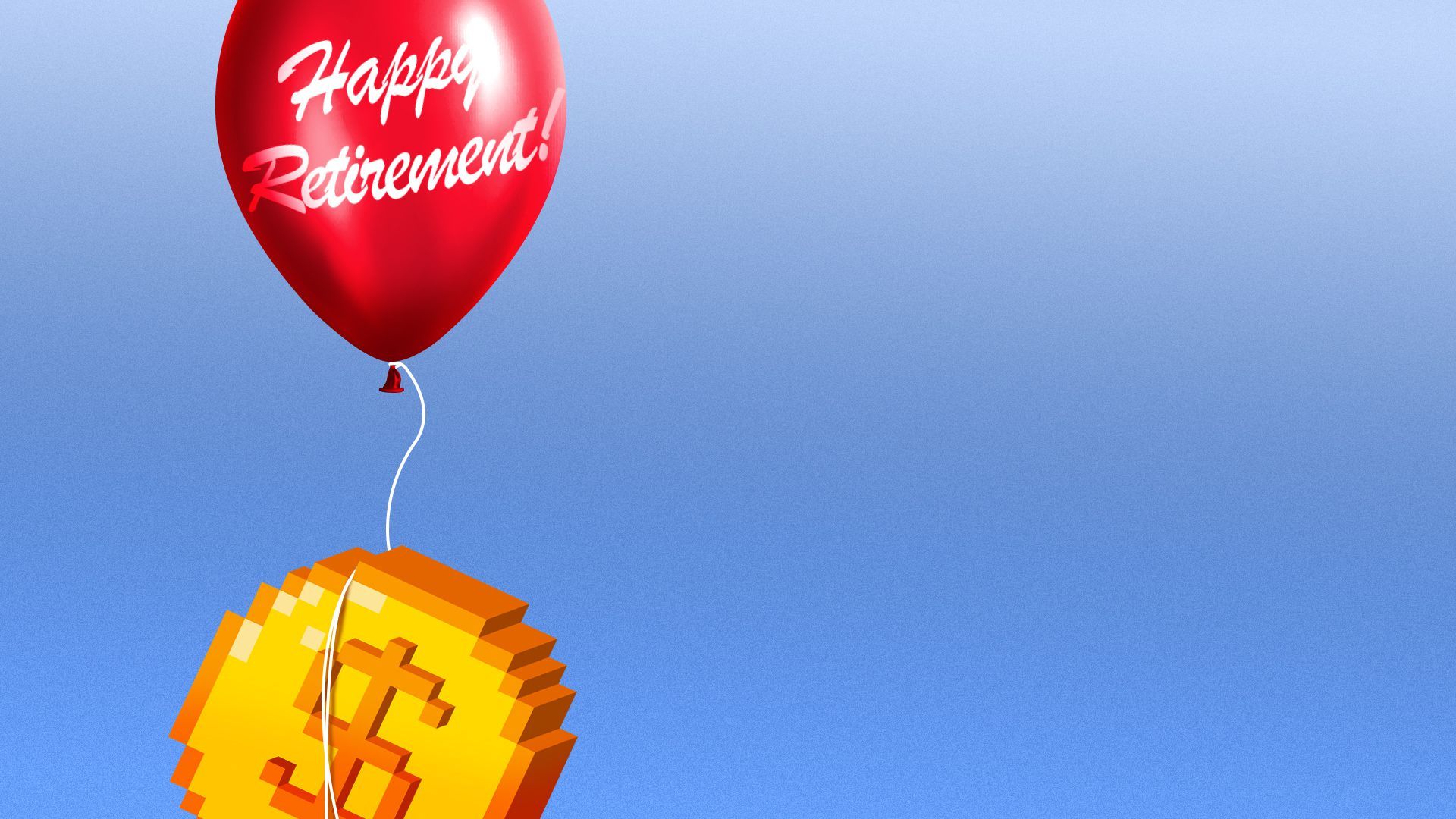 Pension funds are beginning to dabble in crypto investing, opening the door for a broader discussion about whether they should embrace the risk profile of digital assets, Nathan writes.
Why it matters: The success or failure of pension funds enables them to distribute checks to retirees and affects the budgets of cities, counties, school districts and states on the hook to make contributions.
Funds throughout the country are feeling pressure to bolster returns as they face declining asset values and unrealistic investment return expectations.
Cryptocurrency investments offer the promise of eye-popping returns but also present the risk of the exact opposite.
Driving the news: The Fairfax County Board of Trustees in Northern Virginia recently authorized its $6.8 billion pension fund to begin investing in crypto lending projects, the Financial Times reports.
Reality check: For now, crypto does not represent a meaningful slice of pension assets.
In Fairfax, managers so far have placed more than $55 million in crypto ventures, representing less than 1% of their assets.
"If the numbers were much, much larger, that would be a concern," Tom Kozlik, managing director and head of municipal research and analytics for HilltopSecurities, tells Axios.
But "right now" it's best categorized as part of a broader chunk of alternative investments.
The big picture: State and local pension plans are 77.9% funded, down from 84.8% in 2021, according to estimates.
"They've had to begin to look at (investments) that are more aggressive and riskier," Kozlik says. "They're reaching for yield."
What we're watching: Whether more pension funds get the crypto bug and how their initial investments perform.
2. Charted: Gas pains recede
The average national price of gasoline has fallen for seven straight weeks after peaking above $5 in June, and is now creeping back toward the $4 mark, Nathan writes.
The average has declined for 30 straight days, hitting $4.10 on Thursday, according to GasBuddy.
The big picture: Prices have been tumbling amid broader economic concerns and as the price of oil has receded from highs seen earlier in the Russia-Ukraine war.
3. What's happening
4. Remote work shakeout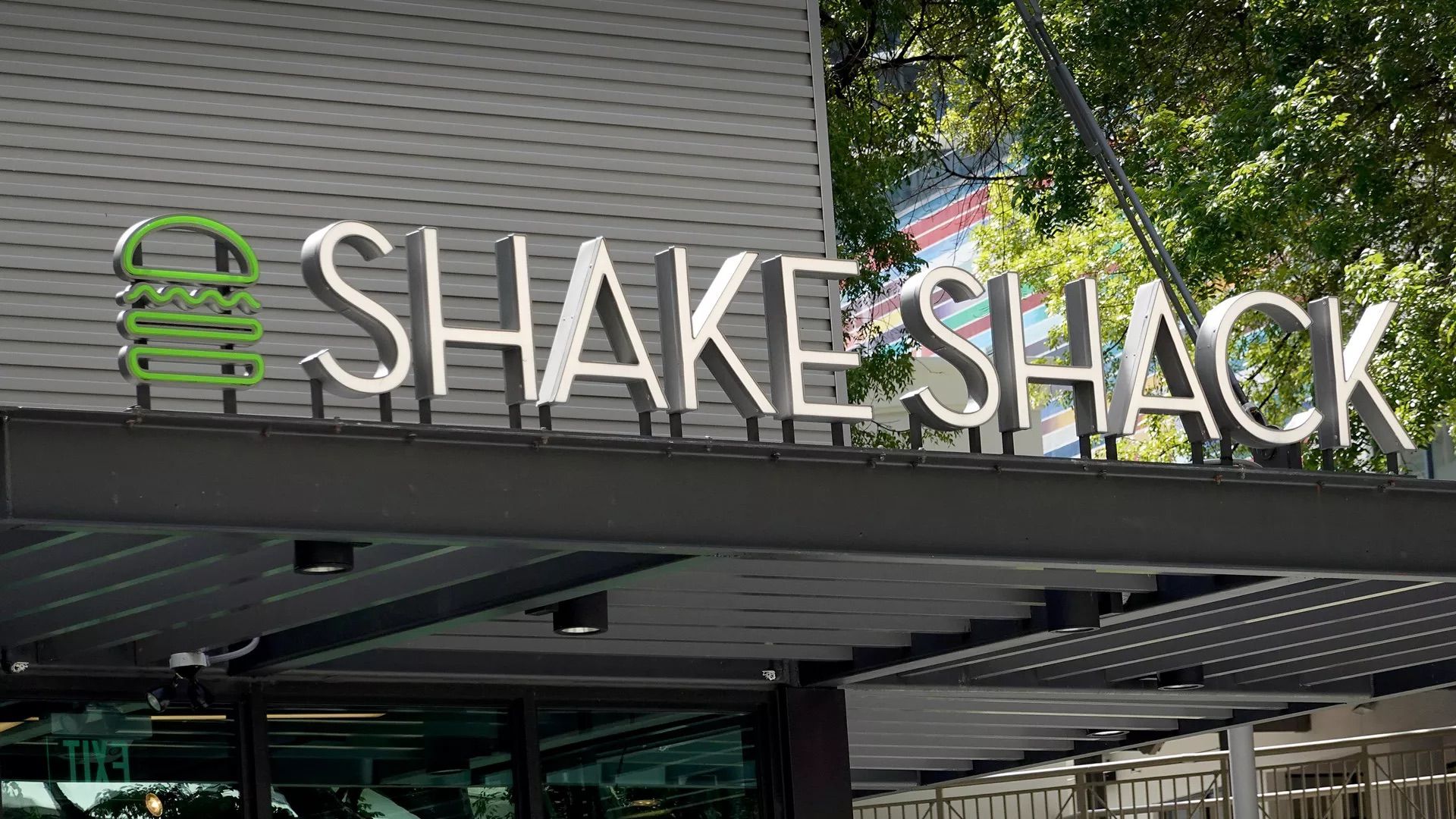 Shake Shack investors dumped the stock today after the company said it was hurt in its latest quarter by a lack of lunchtime traffic from office workers, Hope writes.
Why it matters: The makeup of those who work from home has hit an equilibrium point in the U.S.
Companies dependent on a higher mix of office worker activity will have to adjust their strategies.
Details: Weekday lunch and dinner traffic in midtown Manhattan, where the chain originated, is still on average more than 40% below 2019 levels, CFO Katherine Fogertey noted on the company's earnings call this morning.
And while other urban markets such as Boston and Washington, D.C., saw same-store sales grow by more than 25% last quarter, "that recovery would have been even stronger had [things like] return to office incrementally improved," she said.
What to watch: Workers in New York City intend to cut by half the time they spend in offices, while those in San Francisco plan to reduce by even more.
5. Tech product sneak peak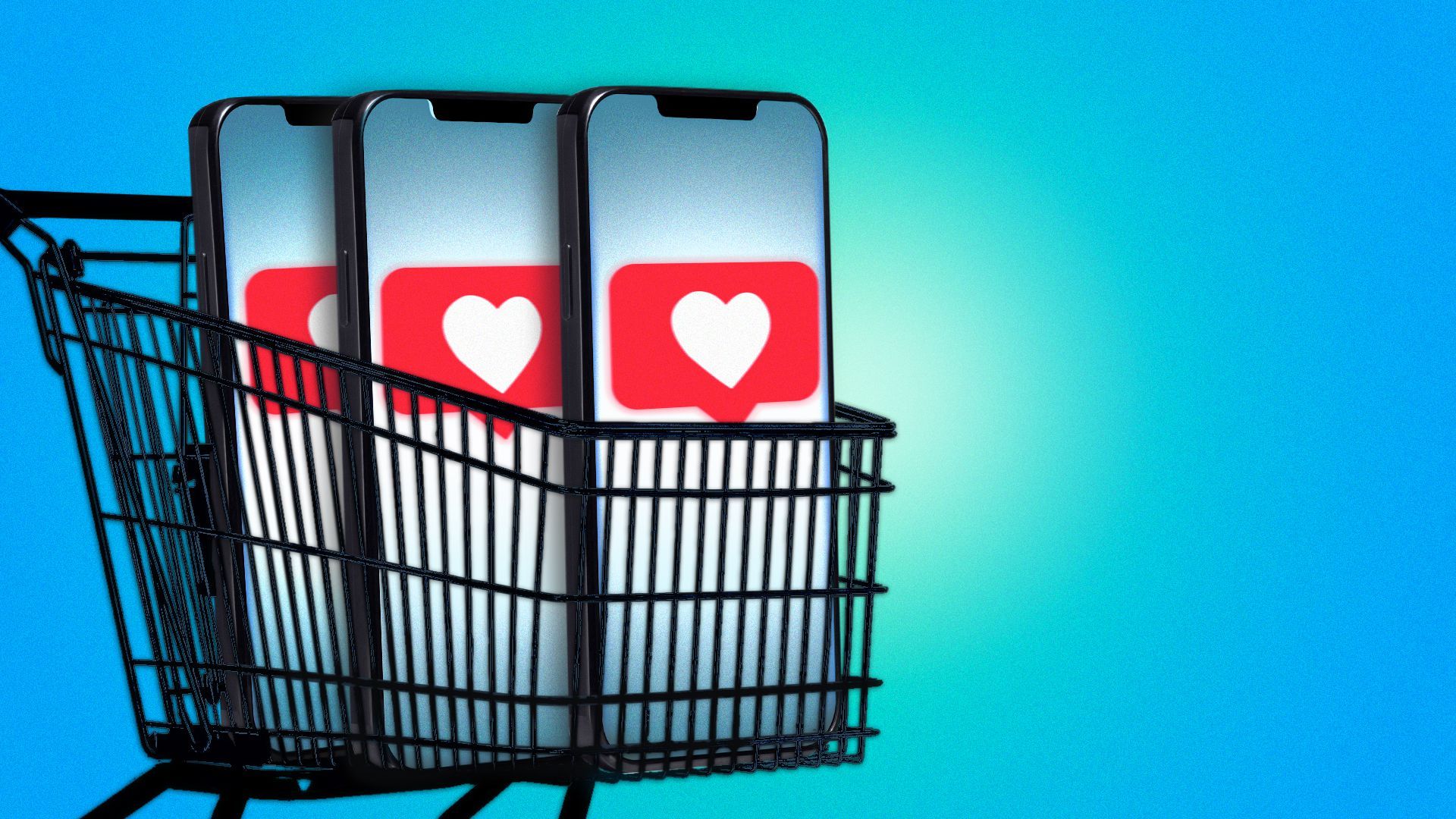 Tech companies are set to unleash a flood of new products beginning next week ahead of the holidays, Hope writes.
Here's what we have our eyes on:
Four new iPhones in September, according to Bloomberg.
New Amazon Echo devices and likely some other surprises, CNBC reports.
And new foldable phones from Samsung in a week, says CNET.
The big picture: The fourth quarter is typically the most important one to retailers and tech manufacturers.
Early fall releases give customers plenty of time to read reviews and decide what they want to spend (or splurge) on this year.
6. What they're saying:
"One reason that stocks haven't absolutely fallen off a cliff right now is because of that increased capex."
— Ben Silverman, at investment research firm VerityData,
to the WSJ
on executives' willingness to spend instead of holding on to cash.
Thanks to Patricia Guadalupe for copy editing today's newsletter.