Axios Closer
March 14, 2022
Happy Pi Day! Unlike Tom Brady, we never pretended we were retiring.
Today's newsletter, edited by Pete Gannon, is 689 words, a 2½-minute read.
🔔 The dashboard: The S&P closed down 0.7%.
Biggest gainer? Nielsen (+30.5%) following a WSJ report that it is in advanced sale talks with a private equity consortium.
Biggest decliner? Las Vegas Sands (-11.9%) as COVID-related travel restrictions impact visitation to gambling hub Macao.
1 big thing: Inspecting drop in recalls
The number of recalls in major product categories fell in the first full year of the pandemic, Nathan writes.
Why it matters: Product safety oversight is a critical function of federal regulators. But in 2021, most regulatory inspections were conducted remotely, making oversight more logistically difficult.
By the numbers: Companies conducted 2,560 recalls of autos, consumer goods, pharmaceuticals, medical devices, and food and beverages in 2021, down 12% from 2020 and down 17% from 2017, according to the Sedgwick Brand Protection 2022 State of the Nation recall index.
Recalls were lower in each category from 2017 to 2021, according to data analyzed by Sedgwick for Axios — though autos and food and drink were up slightly from 2020 to 2021.
"Obviously the pandemic has had an impact," Chris Harvey, senior vice president of client service for Sedgwick, tells Axios
Keep in mind: Other factors could also be reducing recalls, like improved manufacturing quality.
The Food Safety Modernization Act of 2011 has led to across-the-board upgrades in food manufacturing, Harvey says.
The intrigue: Harvey noted that Democratic administrations are typically more likely than Republican ones to more closely scrutinize business operations.
"The FDA will continue to work with companies to minimize the American public's exposure to potentially harmful products," the FDA said in a statement.
What we're watching: Whether recalls spike now that the number of COVID-19 cases has subsided and in-person inspections are resuming.
2. Charted: They're all $1 million
The number of U.S. homes worth more than $1 million nearly doubled since before the pandemic, to 8.2% in February from 4.8% in February of 2020, Axios' Jennifer A. Kingson writes.
7 of the top 10 cities for $1M+ homes are in California — led by San Francisco, where the percentage of properties worth that amount was a whopping 88.7% in February.
3. What's happening
4. China shutdowns threaten supply chain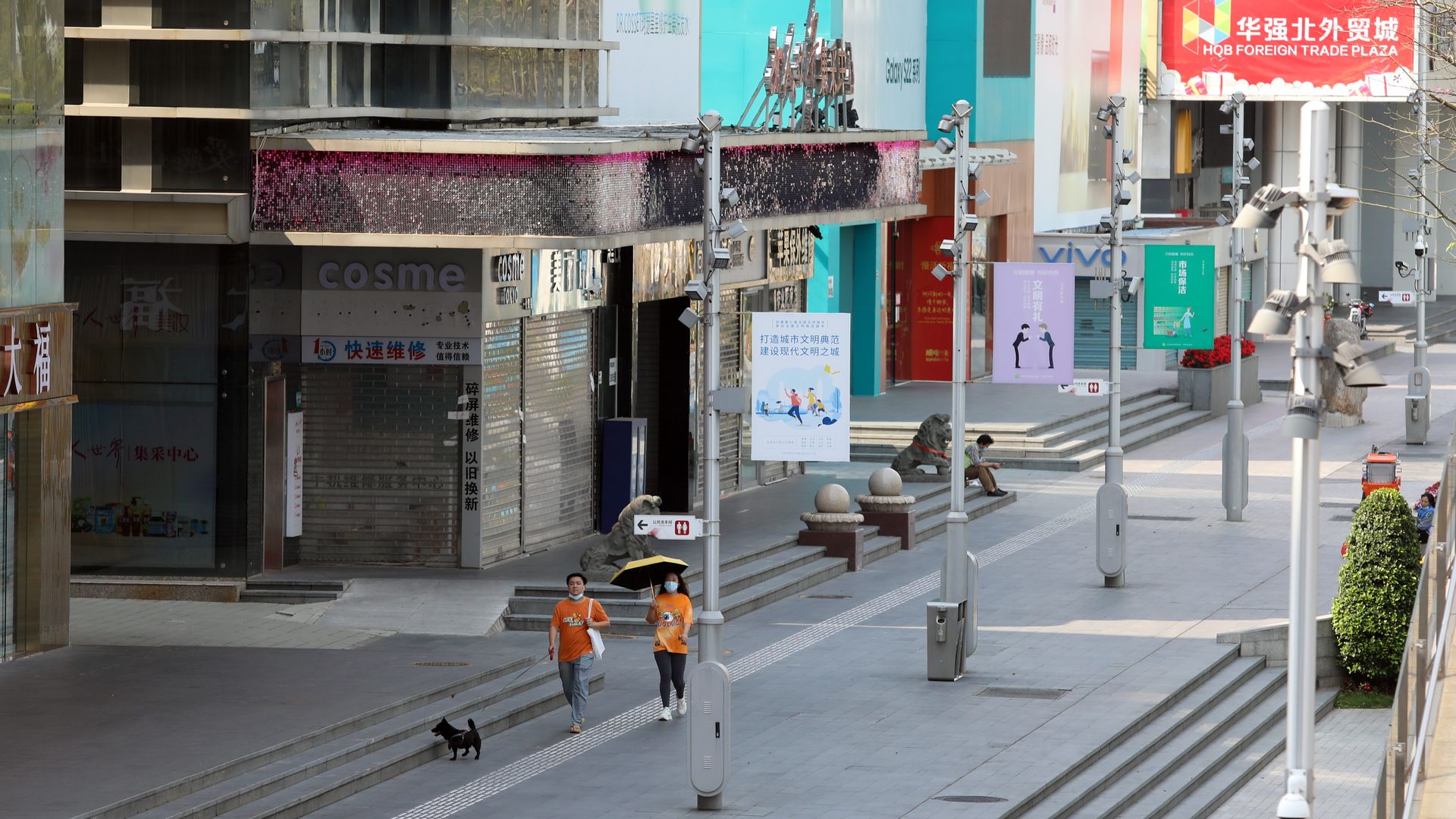 Here we go again.
American businesses are fretting about the prospect of further supply chain problems after more Chinese cities entered lockdowns due to COVID-19 cases, Nathan writes.
Pandemic restrictions imposed Sunday in Shenzhen and Shanghai have forced companies like Apple supplier Foxconn to suspend production, Axios' Rebecca Falconer reports.
Why it matters: The seven-day lockdown of key port city and southern tech powerhouse Shenzhen and the partial lockdown of Shanghai and other Chinese cities over COVID-19 spikes will exacerbate supply chain and inflation issues, per Axios' Dan Primack.
"Shenzhen in South China is the world's biggest hub of electronics manufacturing," Zvi Schreiber, CEO of global freight booking platform Freightos, tells Nathan. "When Shenzhen closes down due to a COVID-19 outbreak, a lot of manufacturing of electronics and other goods destined for the West is simply paused."
The big picture: The Chinese government has maintained a strict "zero-COVID" policy using lockdowns throughout the pandemic, Axios' Ina Fried notes.
"Depending how long this COVID outbreak in South China lasts, we can expect some additional product shortages and price pressures," Schreiber says.
5. One small step for Pete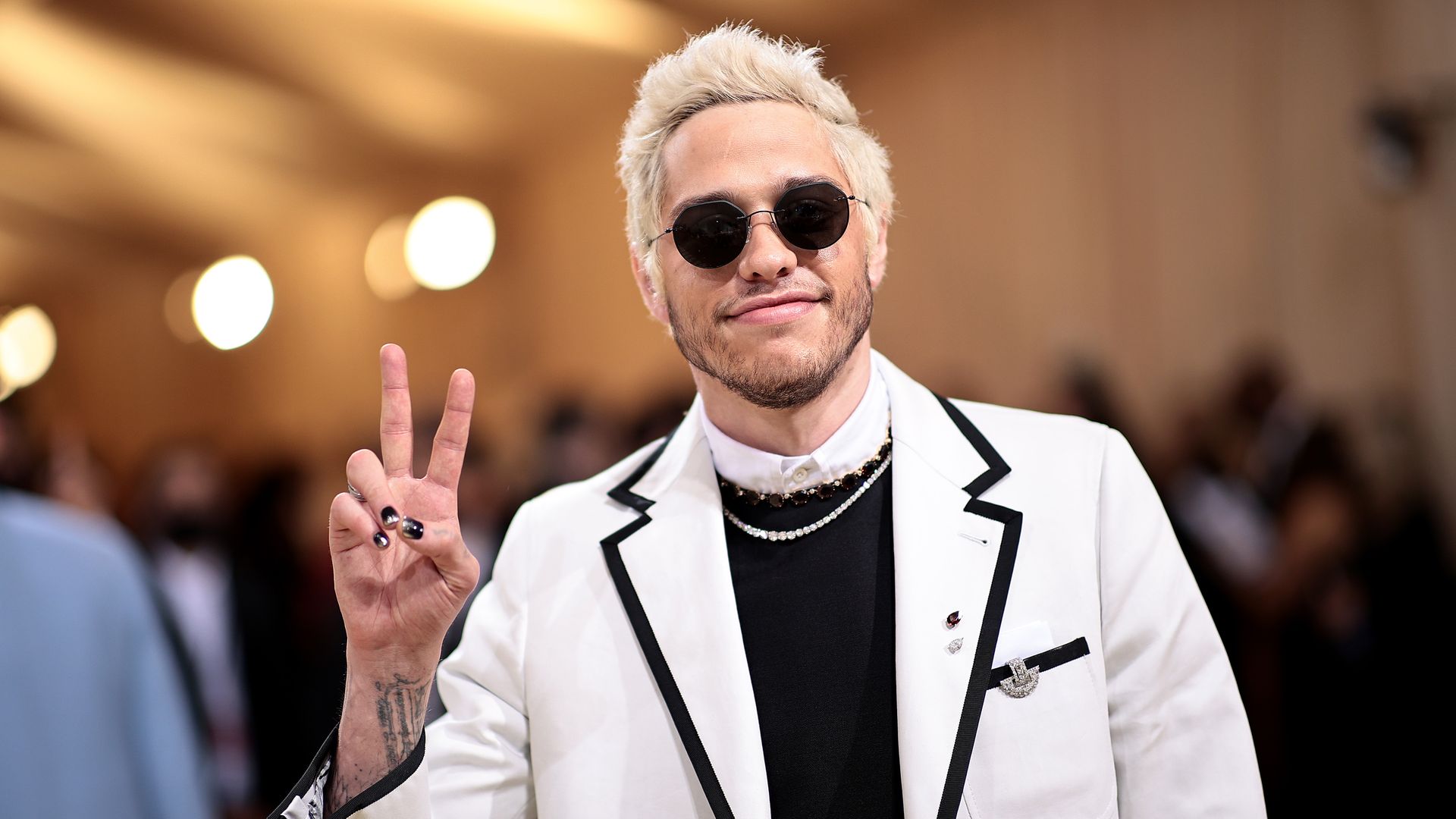 Pete Davidson is in the news… again.
State of play: The natural move after buying a commuter ferry, going "Instagram official" with Kim Kardashian and getting into a public feud with the rapper Ye, (formerly Kanye West)?
Go to space, Axios' Pete Gannon writes.
Check, check, check, and check.
Details: The "Saturday Night Live" actor is ticketed for liftoff on March 23 aboard Jeff Bezos' Blue Origin rocket.
(I don't know when Pete found out, but something tells us that Neil Armstrong had more advance notice.)
He and his five crew mates will travel to the edge of space and experience weightlessness for about as long as an "SNL" opening monologue before returning to Earth.
And there, Kim will surely be waiting. But hopefully not Ye…
6. What they're saying
"You ask, 'Are we doing a good job, ostracizing Russia?' That's not our job. And by us, I mean the financial industry broadly."
— Goldman Sachs CEO David Solomon in a
Time
interview published days after the bank said it was
winding down
its business in Russia.