Axios Closer
October 06, 2021
Today's newsletter is 608 words, a 2-minute read.
🔔 The dashboard: The S&P 500 closed up 0.4%.
Biggest gainer? Solar power firm Enphase Energy (+4%), continuing the stock's roller-coaster ride this week.
Biggest decliner? Moderna (-9%). Use of its vaccine for younger groups was paused in Sweden and Denmark.
1 big thing: Workers strike back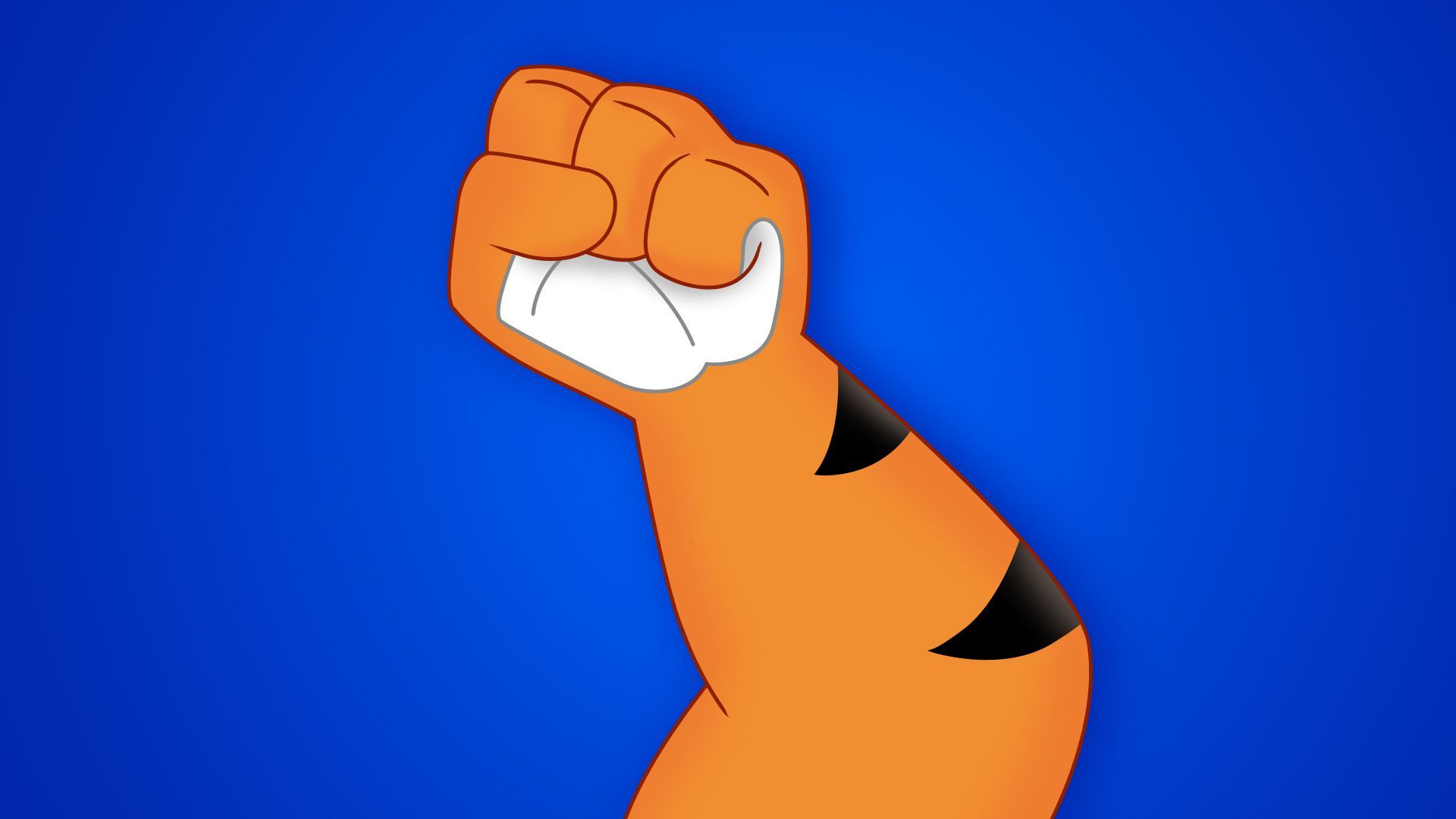 The pace of strikes slowed when the pandemic hit. Now there are signs picket lines are bouncing back amid fresh worker angst.
What's new: Production has been halted at Kellogg cereal plants across America after 1,400 workers walked off the job in a bid for better benefits (and worries about job outsourcing).
The last time a cereal workers strike hit the company was nearly 50 years ago.
Also this week: Hollywood production workers signed off to authorize a strike over better labor conditions and higher pay.
There's no strike now, but the move — the first in its 128-year history — means they can call one at any time.
The big picture: Workers are harder to come by, possibly giving employees more leverage for demands. That could be one reason why strikes are well below pre-pandemic levels.
Still, employers aren't bending all the way, causing enough of a stalemate for strikes in the first place.
What to watch: From Hollywood studios to factories, the work stoppages could threaten America's recovery — already plagued by a shortage of stuff.
"My guess is Kellogg will try to bring in outside workers to start some of our lines up to keep food in their network," says Daniel Osborn, a maintenance planner at Kellogg's Omaha, Nebraska, plant, adding that might be difficult for the company. (That worker shortage again.)
Osborn is the local head of the national union behind the weekslong strike at Nabisco factories that ended last month.
2. The chart the internet is talking about
The stunning rise in European natural gas and power prices is walloping energy-hungry industries and consumers, Axios' Ben Geman reports.
There are many causes, but cold weather early this year, the summer heat and the global economic rebound from COVID-19 drove up demand and left European storage below normal.
Limits on supply levels from Russia also aren't helping.
The intrigue: Russian President Vladimir Putin said today more supply is coming, comments that broke the price fever somewhat.
3. What's happening
🚗 General Motors says revenue will double over the next decade as it transitions to an all-electric future. (Axios)
It's an extraordinary target for a lumbering industrial giant that is trying to transform itself from automaker to "platform innovator," Axios' Joann Muller writes.
👖Levi Strauss said demand for jeans picked up during back-to-school season. (CNBC)
Closing arguments ended in the college admissions cheating case ("Varsity Blues"). Now it's heading to the jury. (AP)
4. What they're saying: CEOs sound the alarm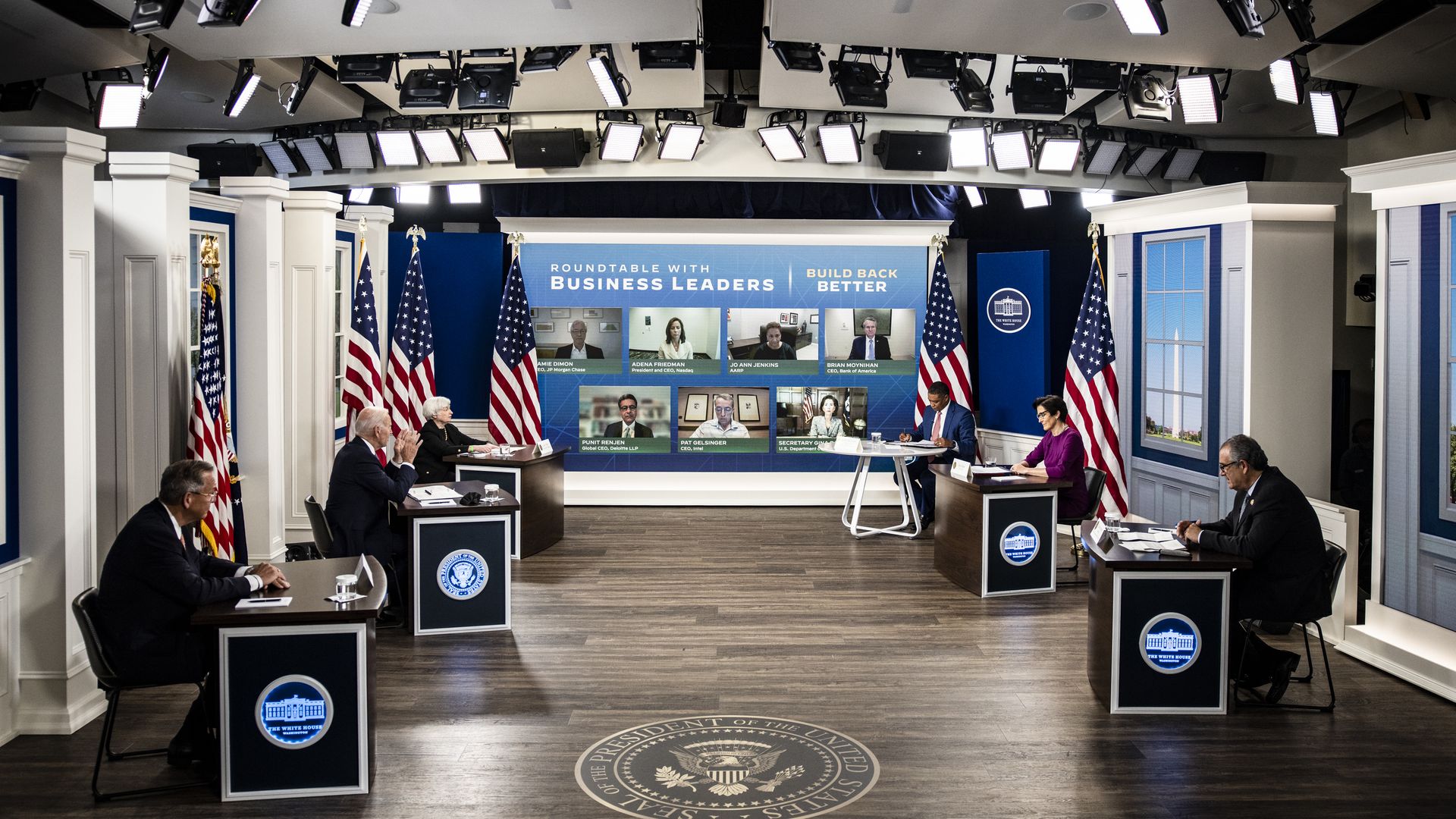 President Biden is ramping up pressure to end the debt ceiling standoff. Today he enlisted CEOs — who warned about the chaos that could ensue should America default on its debt.
What they said ...
Citi's Jane Fraser: "We just can't wait till the last minute to resolve this. We are simply playing with fire right now."
Nasdaq's Adena Friedman: "We would expect that the markets will react very, very negatively" if America defaults on its debt.
JPMorgan's Jamie Dimon: "[T]he cascading effects and the ensuing weeks could go anywhere from a recession to a complete catastrophe for the global economy."
5. Why you might see this symbol less frequently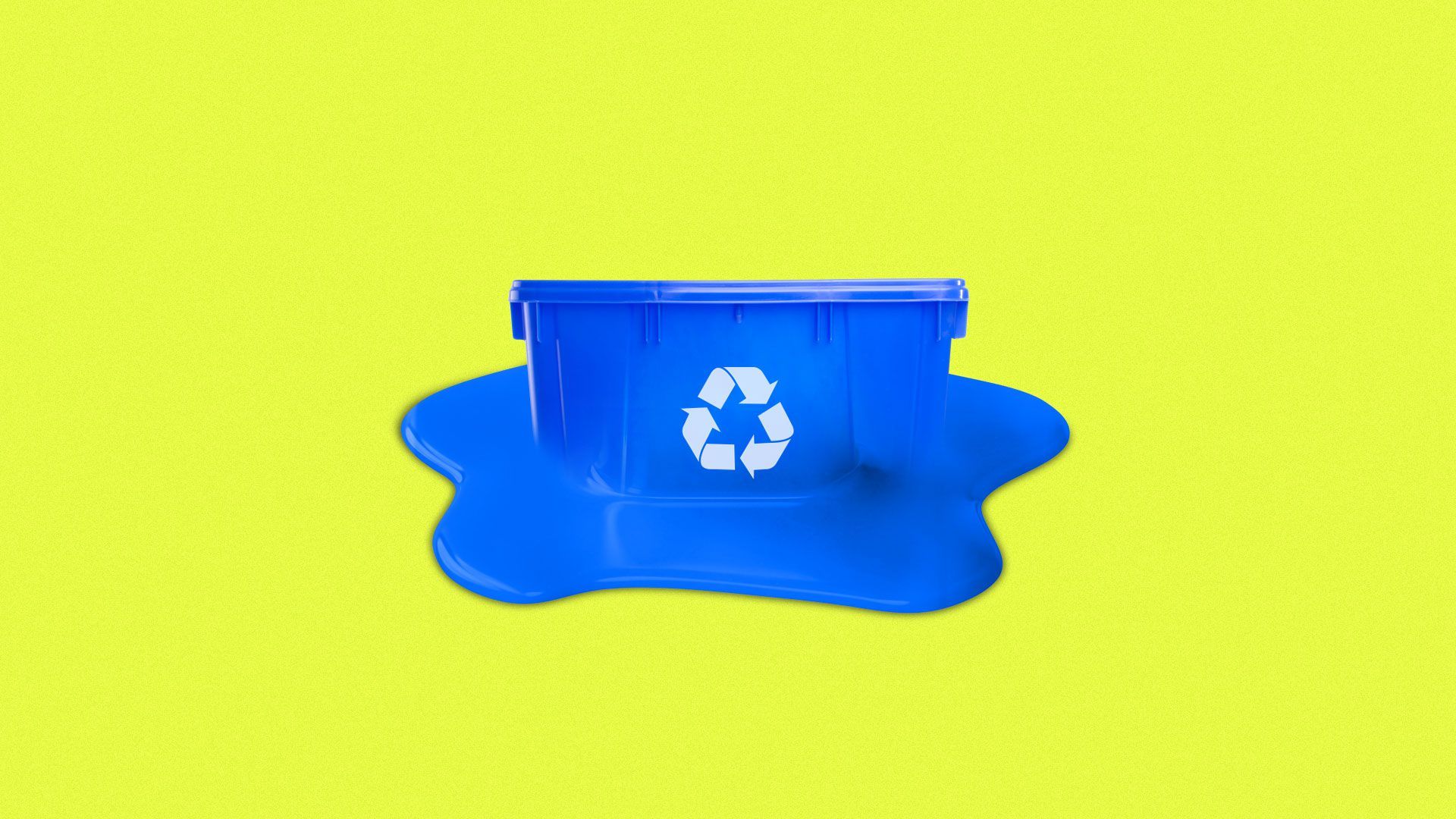 Axios' Hope King writes: Company misuse of the recycling symbol on their products just got harder in California.
A new law sets what advocates say are the strictest rules for which products businesses can tack the "chasing arrows" onto.
Why it matters: Recycling is still confusing, and the recycling symbol has become almost meaningless because it can be placed on any product.
What's next: The state will publish a study defining what's recyclable. Part of the new rules will require companies to prove materials can be used to make new products.