March 01, 2021
Welcome back. If this email was forwarded to you, sign up and join the family.
🔔 The dashboard: The S&P 500 jumped 2.4% — its best day since June (!)
Biggest gainer? Dental equipment maker Dentsply (+12%), after earnings blew past Wall Street expectations.
Biggest decliner? Wireless cell tower owner SBA Communications (-3%), falling along with some of its competitors.
Today's newsletter is 684 words, or a 2½-minute read.
1 big thing: The manufacturing boom's bottleneck
The manufacturing sector bounced back from its pandemic knockout.
Now as the economy reopens, factories can't keep up with orders.
Why it matters: The materials manufacturers need are hard to find and prices for them are soaring.
The shortages could delay orders for companies relying on them, while the price surges could ripple out to the consumer.
Stunning stat: An important gauge of manufacturing activity in America matched the highest level in 17 years last month, a closely eyed survey by the Institute for Supply Management showed today.
For context: Last April — at the onset of the pandemic — the industry was in the worst shape since the global financial crisis.
The biggest winners since then: food and beverage manufacturers, along with makers of computers, chemicals and metals.
Losers: petroleum and coal manufacturers — the only sector to contract last month.
Yes, but: Material shortages could prevent factories from making good on the surge in orders.
What they're saying: "Everything is a mess, and we are seeing wide-scale shortages," one appliance and electrical equipment maker said.
Plus: Factories have increasingly reported paying more for materials, with the latest data showing manufacturers paying the most since 2008.
What's going on: Companies are "not able to have as many people at the sawmills or as many people in the foundries making steel" because of COVID-19 work restrictions, leading to manufacturers' shortages, Ben Ayers, an economist at Nationwide, tells Axios.
What to watch: The problems come as the Biden administration prioritizes revitalizing the sector and boosting jobs — promises made by his predecessor.
2. Charted: Consumer grievances soar
Complaints about banks, credit bureaus and debt collectors soared last year, according to new data from consumer advocacy organization U.S. PIRG.
Complaints about credit-reporting agencies made up about 63% of all last year's grievances to financial watchdogs at the Consumer Financial Protection Bureau.
It's a sign of the problems consumers faced during the pandemic, as millions of Americans saw their finances roiled.
What's next: Biden's pick to lead the CFPB, Rohit Chopra, will appear before Congress tomorrow — a final step before confirmation.
3. 🚀 Space SPACs take off
Satellite-launcher Rocket Lab is the latest space company to tap into the SPAC boom.
Why it matters: It joins a growing list of other space companies going public via the phenomenon that's overtaken Wall Street ... Virgin Galactic, Astra, Momentus and more.
What's going on: Space SPACs offer a route to money that isn't dependent on government or private investors.
📈 P.S. ... Trend to watch: SPACs have caught the attention of retail traders on TikTok and other social media sites, Reuters reports.
4. ☕ The new milk mainstay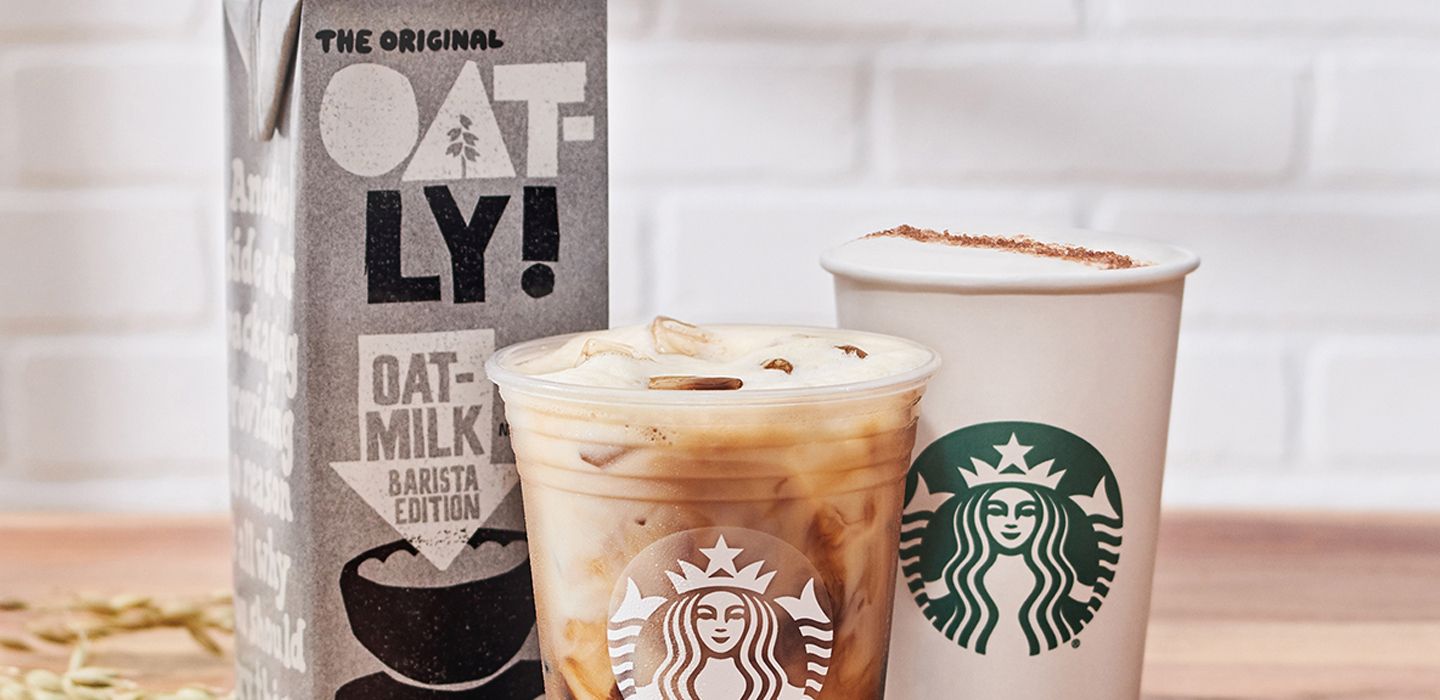 Oat milk will be on the menu at all Starbucks stores nationwide for the first time, starting in the spring.
Why it matters: Plant-based milk options are soaring in popularity — a trend restaurants increasingly have to embrace.
What to watch: Oat milk is also coming to the public market.
Oprah-backed Oatly filed to go public late last month, Bloomberg reported. It's mulling a valuation of roughly $10 billion.
5. What's moving
💻 Zoom saw sales surge 369% year-over-year in its most recent quarter (not a typo). It also expects its pandemic boom to continue, at least through this year. Shares jumped as much as 11% in after-market trading. (CNBC)
🛢️ ExxonMobil added activist and sustainable investor Jeff Ubben and ex-Comcast CFO Michael Angelakis to its board, as the company faces pressure to do more on climate and boost financial performance. Shares closed up 4%. (Axios)
📱 A reopening indicator: All 270 U.S. Apple stores are open for the first time since the coronavirus forced closures last spring. Separately, shares finished up 5%. (Axios)
🔌 Texas freeze fallout: Brazos Electric Power, the state's biggest electricity provider, filed for bankruptcy — citing $1.8 billion in charges related to the power outages. (Reuters)
👀 Also on the radar ... The EU will propose "proof-of-vaccine" certificates ahead of summer travel ... Cities are starting to ban new gas stations ... Twitter will label tweets that have misinformation about COVID-19 vaccines.
6. What they're saying
"There are extreme risks in investing in virtual or cryptocurrencies. ... I'm warning New Yorkers and investors across the country that investing in this unstable market is not prudent and could cause devastating losses."
— New York Attorney General
Letitia James
, the latest official to warn about Bitcoin