Axios Closer
July 23, 2021
😎 Today's newsletter is 672 words ... 2½ minutes.
The dashboard: The Dow topped 35,000 for the first time ever. The S&P 500 (+1%) also closed at a new record.
Biggest gainer? Moderna (+8%), which said its COVID-19 vaccine could be cleared for teens in Europe.
Biggest decliner? NetEase (-8%). Other China-based Internet companies saw their stocks slide, too, on fears of a regulatory crackdown.
1 big thing: Chip relief on the horizon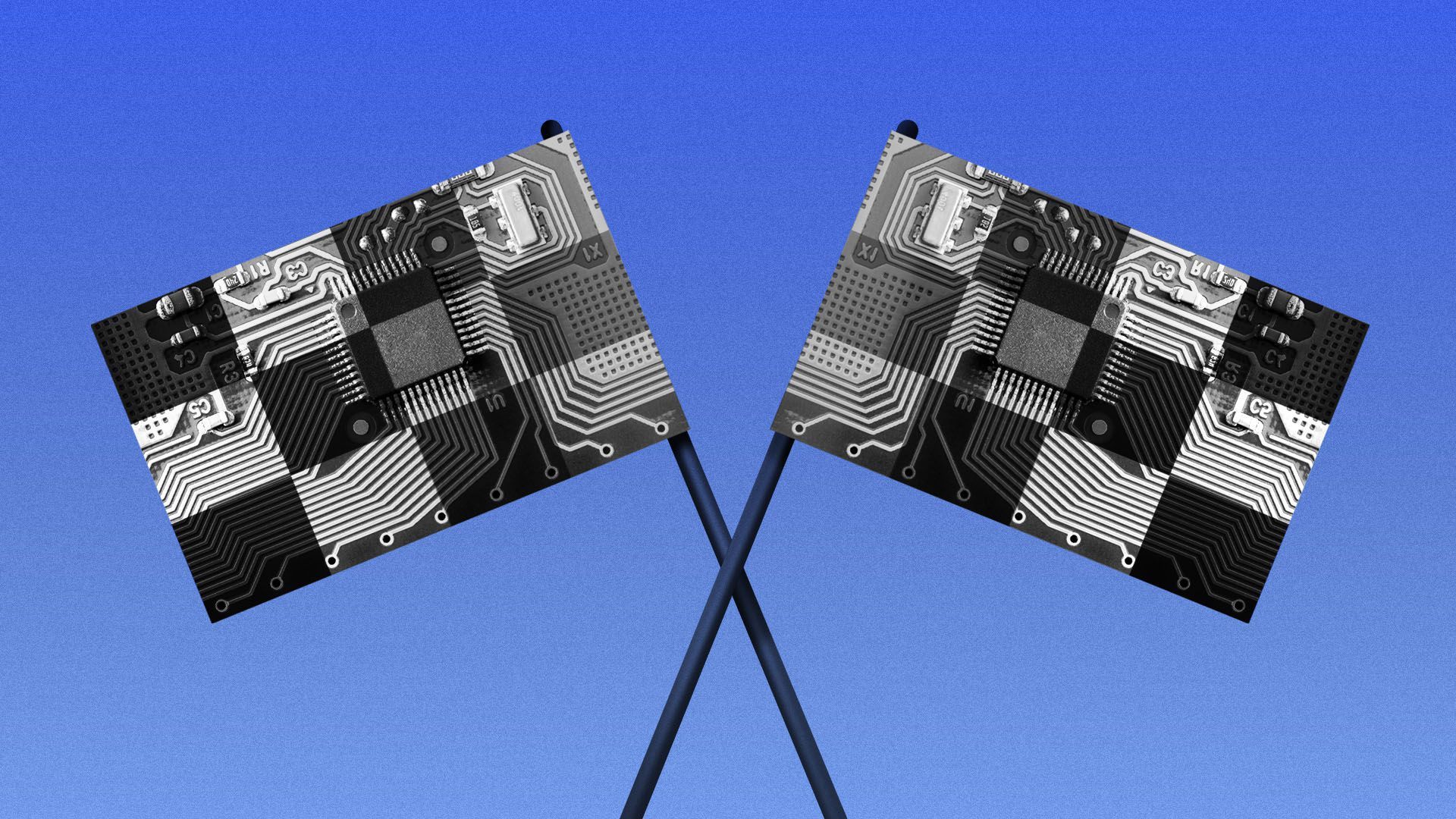 Good news: The worst of the chip supply crunch might be near.
But here's the bad news: CEOs say chips totally flowing like normal is still a ways out.
Intel just sketched out a timeline: "While I expect the shortages to bottom out in the second half, it will take another one to two years before the industry is able to completely catch up with demand," CEO Pat Gelsinger said during its earnings call.
It echoes the sentiment from "chip kingpin" Taiwan Semiconductor: Pain will begin to ebb this quarter, but "capacity will remain tight throughout this year and extend at least into 2022," CEO C.C. Wei said last week.
Why it matters: The ongoing shortage is wreaking havoc on the world's supply chain for gadgets and cars.
Consumers are already feeling the pinch in the form of higher prices (that's if they can find what they want at all).
Some economists are betting that easing bottlenecks will take the pressure off inflation for things like cars.
The intrigue: As chipmakers crank up production to help ease shortages, a new fear is creeping in: The industry will overshoot and there will be a chip glut in the years to come, Bloomberg reports.
🎧 Axios Re:Cap spoke with Commerce Secretary Gina Raimondo about the chip shortage. Listen.
2. Charted: Hard Seltzer slump hits hard
Boston Beer is bearing the brunt of a peaking fad: hard seltzer. Wall Street took notice.
Demand for its Truly Hard Seltzer fell flat. Customers didn't buy nearly as much as the spirits giant anticipated. Now its inventory is piled high with it.
It hurt profits and forced executives to scale back estimates for how much money it will make this year.
The bottom line: Seltzer is everywhere. The customers who are buying have more options than ever to choose from.
"New hard seltzer brands at retail [stores] ... have resulted in a proliferation of choices and consumer confusion," founder Jim Koch told analysts.
3. What's happening
American Express said card spending exceeded pre-pandemic levels last month. (AP)
Kimberly-Clark said demand for its toilet paper and paper towel brands plummeted compared to this time last year. (WSJ)
Consumers and stores are working through their stockpiles.
A blank-check firm backed by longtime Trump ally Tom Barrack is ditching IPO plans. (CNBC)
Barrack is facing federal charges for illegally working as a foreign agent. He's free today on a $250 million bond and awaiting trial.
4. Another setback for GM's Chevy Bolt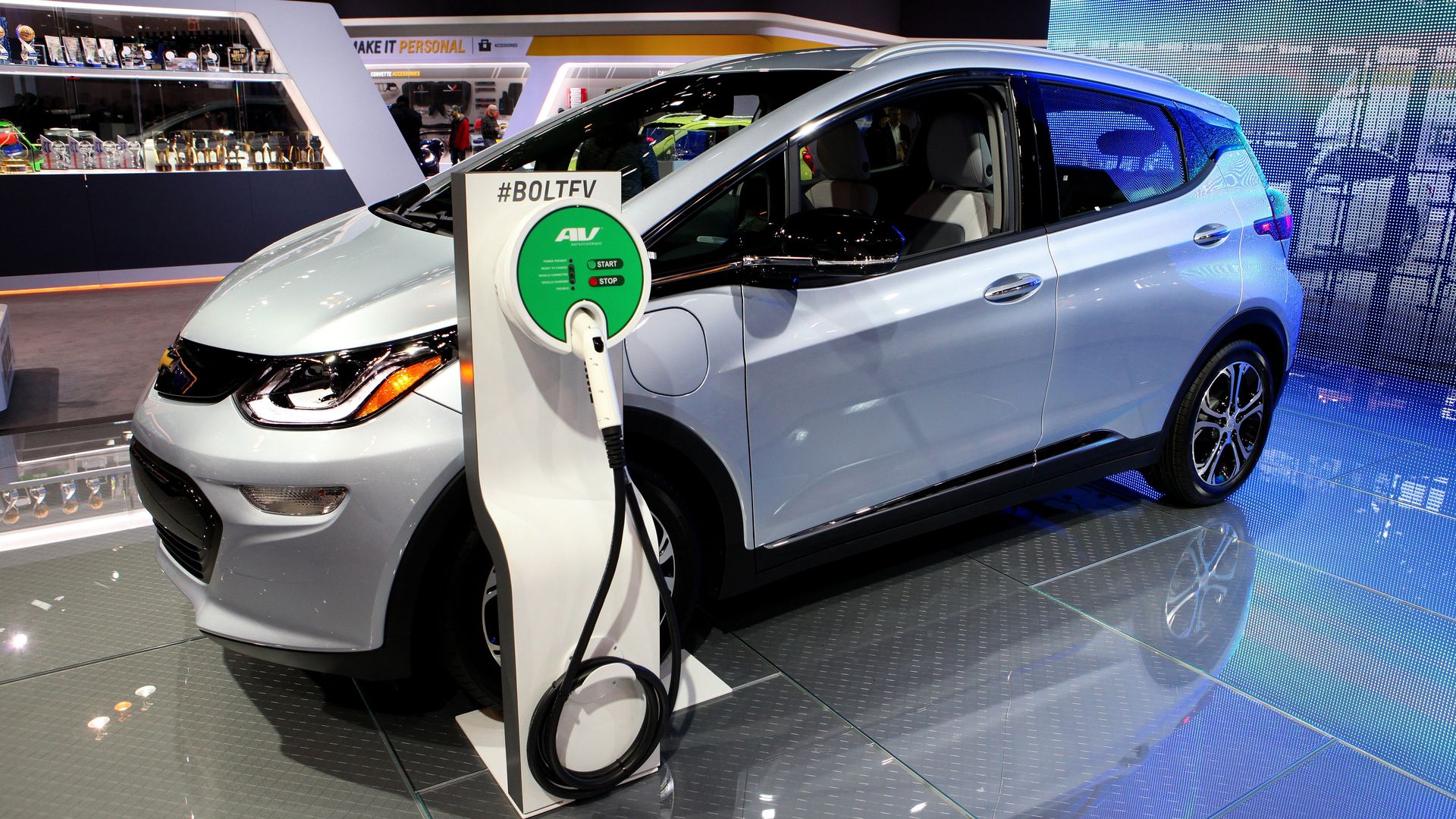 General Motors is recalling Chevy Bolts from model years 2017–2019, citing fire risk related to the electric car's lithium-ion batteries, writes Axios' Kate Marino.
The automaker already recalled some of the Bolts in November over concerns about battery fires.
The software update completed after the first recall "was not fully effective in addressing the safety risk in the vehicle," per WSJ.
The big picture: Electric vehicles are a small part of the overall car market. But it's the part that's growing — and right now is a critical time in the race to establish dominance.
Legacy carmakers are intensifying plans to compete. They're facing off against the likes of Tesla and a handful of specialized startups, many of which have gone public via SPACs.
Context: In the race to get to market, GM's not the only one to issue EV recalls related to fires involving lithium-ion batteries — Ford, BMW and Hyundai have had to do it too.
5. Graphic du jour: Olympic winners, over time
Wealthier countries with more resources have usually taken home the most Olympic gold medals, Axios' Shawna Chen and Connor Rothschild report.
China has recently gained ground, a reflection of the country's rapid economic growth.
The Soviet Union was the only rival that came close to the U.S. record in the latter part of the 20th century.
Interact with the graphic ... Follow our Olympics dashboard.
6. What they're saying
"[I]t has always been 'Cleveland' that's the best part of our name. ... And now it's time to unite as one family, one community, to build the next era for this team and this city."
— Tom Hanks, announcing the
name change
for Cleveland's baseball team. Next season, they'll be known as the Guardians. (No, not
those Guardians
.)
Thanks for reading! Click here to refer a friend — you might win free Axios swag.