Axios Closer
July 22, 2021
Today's newsletter is 706 words ... 2½ minutes.
🔔 The dashboard: The S&P 500 closed up 0.2%.
Biggest gainer? Domino's Pizza (+14%). Pizza sales boomed last quarter — even compared to locked-down times last year, the company said today.
Biggest decliner? Texas Instruments (-5%). Its sales outlook raised concerns the voracious demand for chips will slow.
1 big thing: Virtual doctor visits shrivel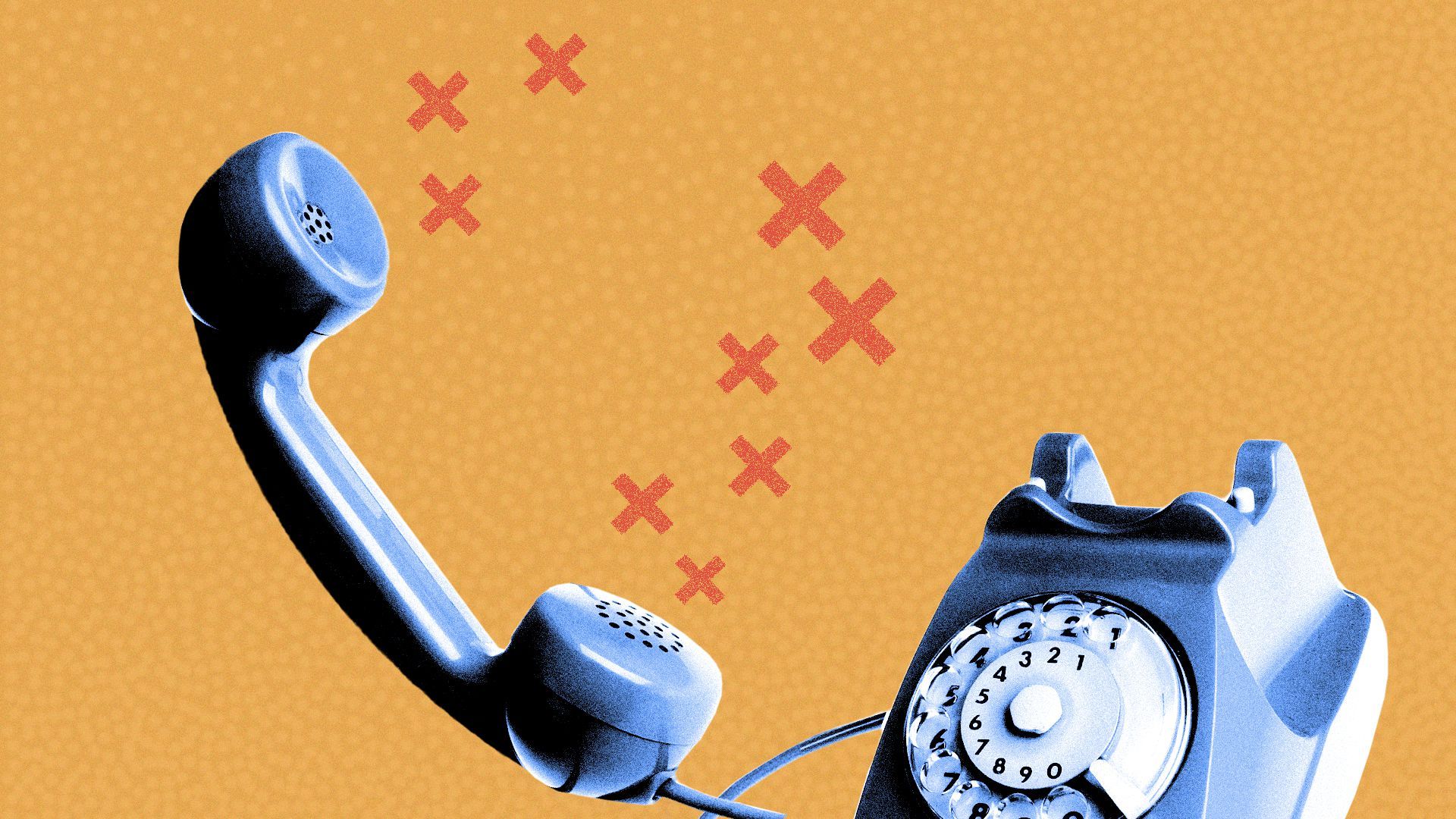 One pandemic-era phenomenon that may have peaked: virtual doctor visits.
What's new: Nearly one-quarter of American adults had a virtual doctor appointment within the past month, according to the latest Census Bureau survey.
The share has steadily eased — slightly, by a total of 1 percentage point — since the Census Bureau began asking the question in April.
Telemedicine was already shriveling up at this time last year, when it accounted for 21% of doctor visits, per electronic record health company Epic.
Compare that to 69% in April 2020, near the onset of the pandemic.
The big picture: Patients are returning for the care pushed off when the pandemic hit, quarterly earnings reports out this week from hospital operators show.
Almost none of that care could have been done virtually, but it's one sign America's hesitancy about in-person care is ebbing.
What to watch: Medicare is proposing coverage of certain telehealth services be extended through 2023.
It's part of a test run to evaluate what "should be permanently" added to the coverage list — one factor that could encourage its use.
The intrigue: Insurers want telehealth to stick around. It's cheaper for them than paying out claims for pricier, in-person visits, as Axios' Bob Herman notes.
What's next: Fresh updates on virtual care use as the economy opens back up are coming.
Publicly traded telehealth companies — like Teladoc, Amwell and LifeMD — start to roll out quarterly results as early as next week.
The bottom line: Way more people are taking advantage of telehealth now compared to pre-pandemic times.
It provided more options and flexibility for care, but that care has its limits.
2. Charted: Pandemic child care burden, by the minute
Women spent more time taking care of kids while also doing other activities — like working — than men during the pandemic year, according to new data out today.
How it works: Every year, the government asks thousands to detail their day, down to the minute.
Why it matters: It puts numbers behind the burden that's been borne out anecdotally — and taken a toll on moms in the workforce.
3. What's moving
🐦 Twitter and Snap reported better-than-expected revenue. Both stocks jumped in after-hours trading. (Axios)
Snap said there was "some disruption" to advertiser demand since new Apple privacy controls took effect. Twitter cited a broad increase in ad demand.
4. California suit: Activision Blizzard has "sexist culture"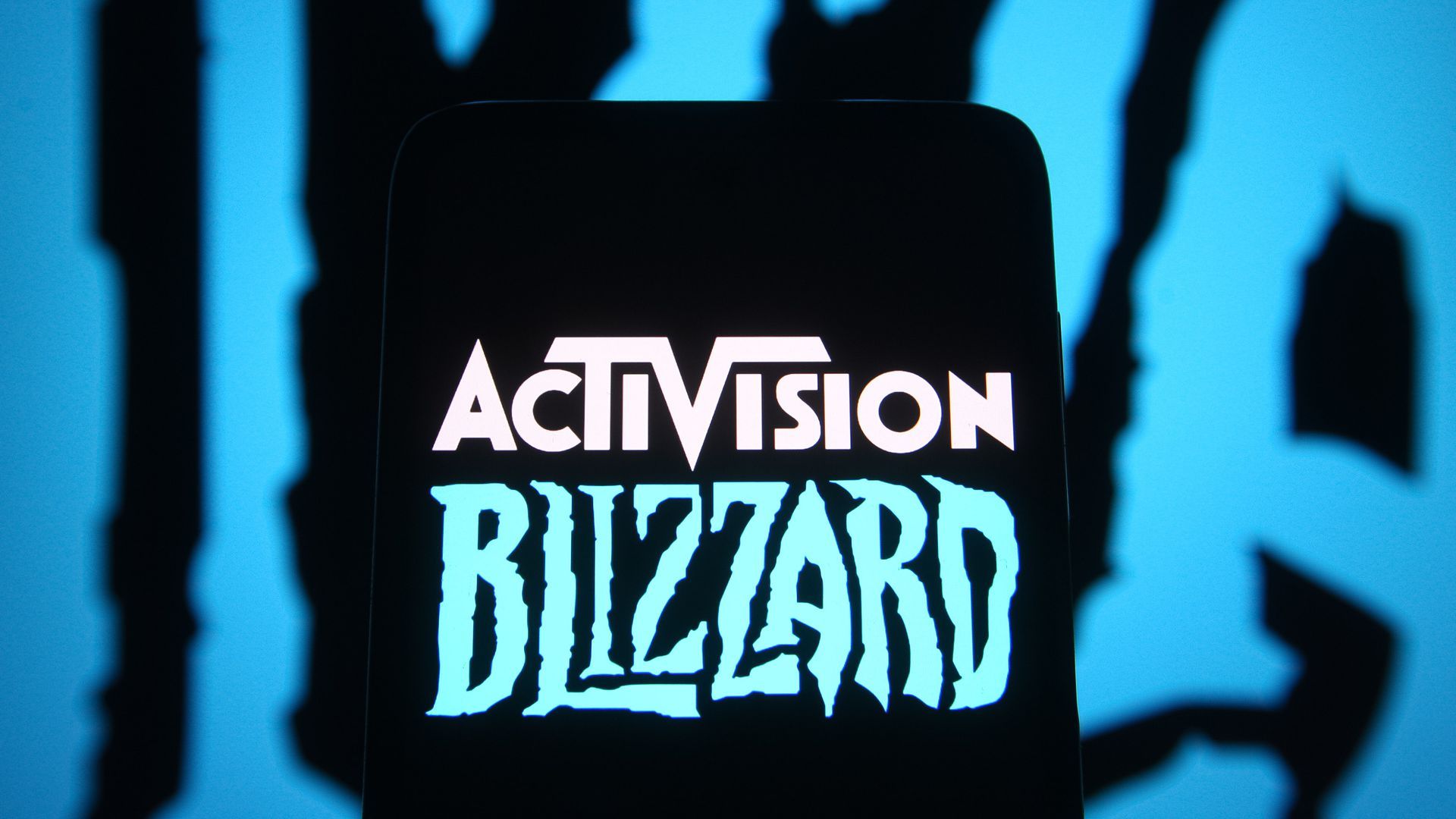 "Call of Duty" and "World of Warcraft" maker Activision Blizzard is accused of fostering a "pervasive frat boy workplace culture," that subjects women to harassment, abuse and lower pay, according to a lawsuit filed by the state of California, Axios Gaming author Stephen Totilo reports.
California's Department of Fair Employment and Housing says it filed the suit following a two-year investigation and a failure to mediate the issues with Activision Blizzard.
Between the lines: In a filing full of vivid anecdotes, the department describes "cube crawls" in which "male employees drink copious amounts of alcohol" and move through office cubicles, engaging in "inappropriate behavior toward female employees."
It claims Activision Blizzard and its subsidiaries "promote women more slowly and terminate them more quickly than their male counterparts."
Blizzard management is accused of failing to take sufficient action when alerted by employees, some of whom are said to have been retaliated against.
The suit says women of color were "particularly vulnerable targets" of discriminatory practices at the company.
What they're saying: "The DFEH includes distorted, and in many cases false, descriptions of Blizzard's past," a spokesperson for Activision Blizzard told Axios.
Since news of the suit broke, women who worked at Blizzard have said that they were harassed or discriminated against while working at the company.
5. No seriously, the Crocs hype is real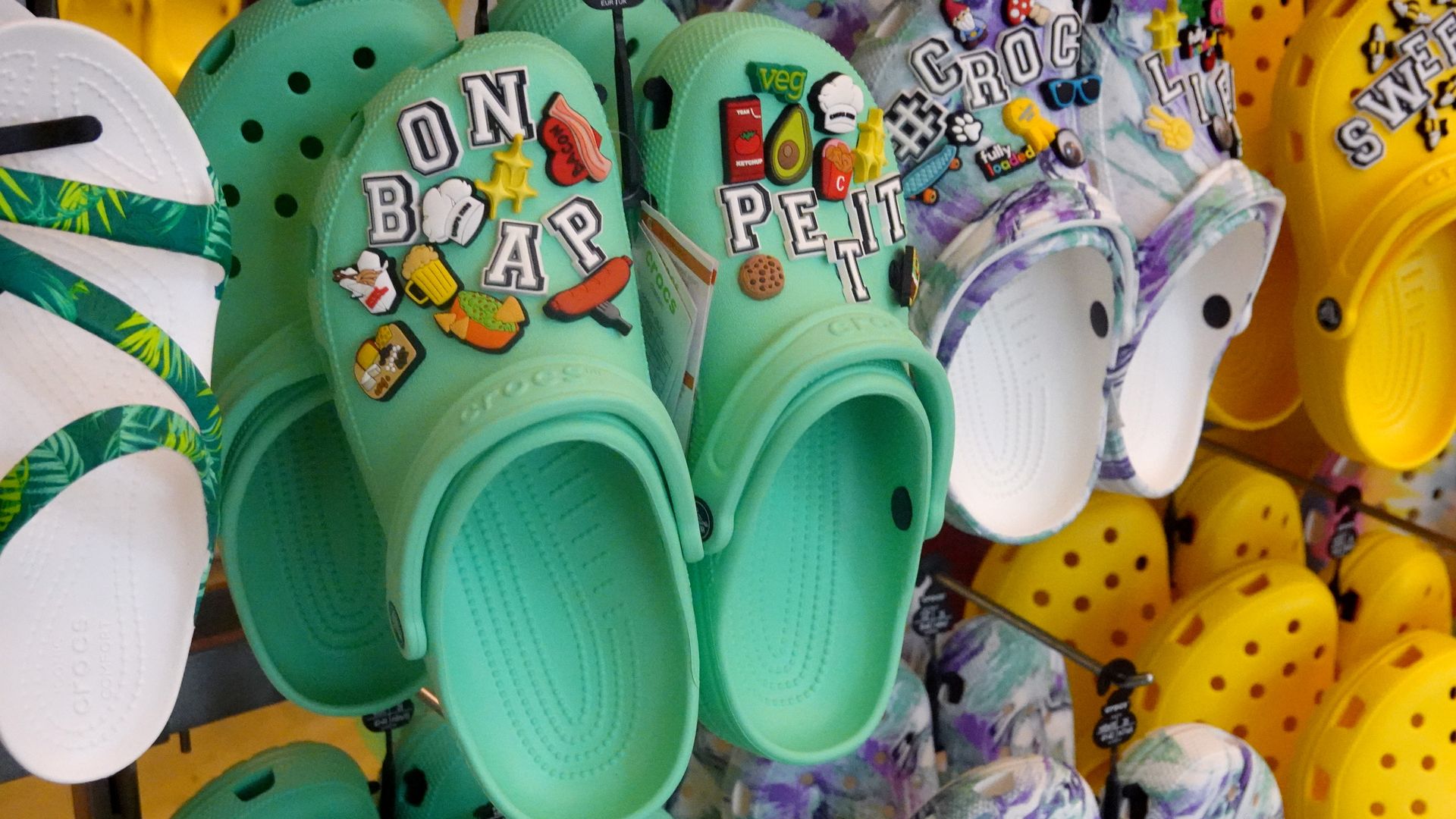 Here's a new data point for the growing Crocs obsession: The foam clog-maker has almost made as much money in the first half of this year than in all of 2020.
It made more in sales ($640 million) than ever before, per the company's quarterly results out today.
Go deeper: Birkenstock and Crocs mania is here
6. What they're saying
"I think ... the dealers and customers understand that we needed to pass on some of the price increases and the price pressures we are seeing in the market."
— Harley-Davidson CEO Jochen Zeitz — who's not seeing any pushback on pricier motorcycles — during the company's earnings call. (Also not seeing customer resistance:
Chipotle CEO Brian Niccol
).
👍 Thanks for reading! Got this email from a family member or friend? Sign up here.