Axios Closer
September 27, 2023
Wednesday ✅.
Today's newsletter is 689 words, a 2½-minute read.
🔔 The dashboard: The S&P 500 closed up, but nearly flat.
Biggest gainer? Norwegian Cruise Line (+5.8%), led a positive session along with other cruise line stocks with rival Carnival set to report earnings Friday.
Biggest decliner? NextEra Energy Partners (-8.2%), the renewable energy company, revised its growth expectations for the next few years.
1 big thing: Google turns 25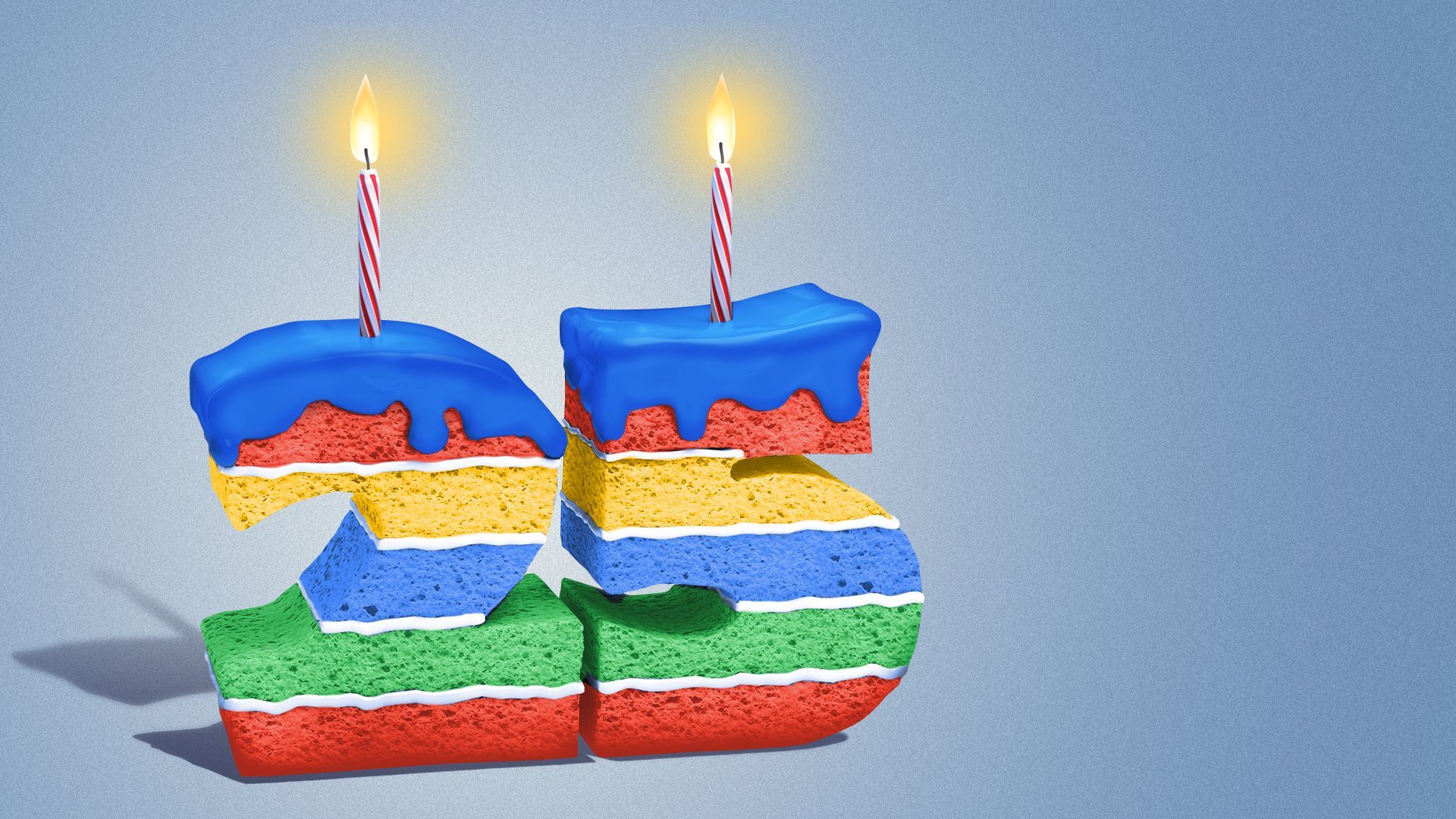 The first time I used Google was in high school, Hope writes.
My friend Helen, who also introduced me to Winamp (with beautiful Sakura skins), pulled up the search engine as she explained how much better it was than what we'd been using — AltaVista. I knew then that I would never forget that moment.
As Google turns 25 today, I'm struck by how relatively straightforward its path of growth has been compared to how its next 25 years may look.
The axle to its wheel has been: Someone is looking for something.
From there, Google launched offshoots like Maps, bought YouTube and acquired ad platforms to make money from an ever-multiplying number of queries spun around its core competency.
Going forward, generative AI will have a huge impact on how consumers interact with Google's services.
In order to keep its throne, Google will need to do more than just "answer" our search queries, Axios' Ina Fried tells me.
What they're saying: "[AI] may be bigger than the internet itself. It's a fundamental rewiring of technology," Google and Alphabet CEO Sundar Pichai wrote recently in a blog post.
With it, he said, Google can think about building products that could help communities predict and prepare for natural disasters, or build personal tutoring services for students in any language.
Be smart: Google's success in AI doesn't rest solely on its consumer-facing products.
The company claims 70% of generative AI unicorns are Google Cloud customers, Axios' Ryan Heath notes, a herd that at the moment likely numbers fewer than 10.
2. Charted: That was painful
More than 11,500 Hollywood writers are now eligible to return to work —which should jump-start production of most live talk shows in the coming days and weeks, Hope writes with Axios' Sara Fischer.
How quickly investors jump back into media stocks remains to be seen.
State of play: Netflix emerged from the strike relatively unscathed, and it's the only company among the big studios to have actually seen a rise in its stock price.
3. What's happening
4. Women's barriers to advancement
Americans are still very far apart in their perceptions of barriers that women face in moving up in the workplace, new research from Pew Research reveals.
Driving the news: 55% of those surveyed in July this year say there are too few women in top executive business positions, Hope writes.
Of those, 79% say it would be ideal to have the same number of women and men in those roles.
But when looking at results based on the gender and political affiliation of the responder, clear trends emerge.
Women, by large margins, were more likely than men to see nearly all of the potential obstacles presented in the survey as "major reasons" for the lack of women at the top.
And Democrats were far more likely than Republicans to see a variety of factors as serious challenges.
State of play: The share of women CEOs in Fortune 500 companies has risen from 4.8% in 2018 to a record 10.6% in 2023.
💭 Our thought bubble: How many more women CEOs would there be if more people were aligned on the perceived issues?
5. Work hard, play hard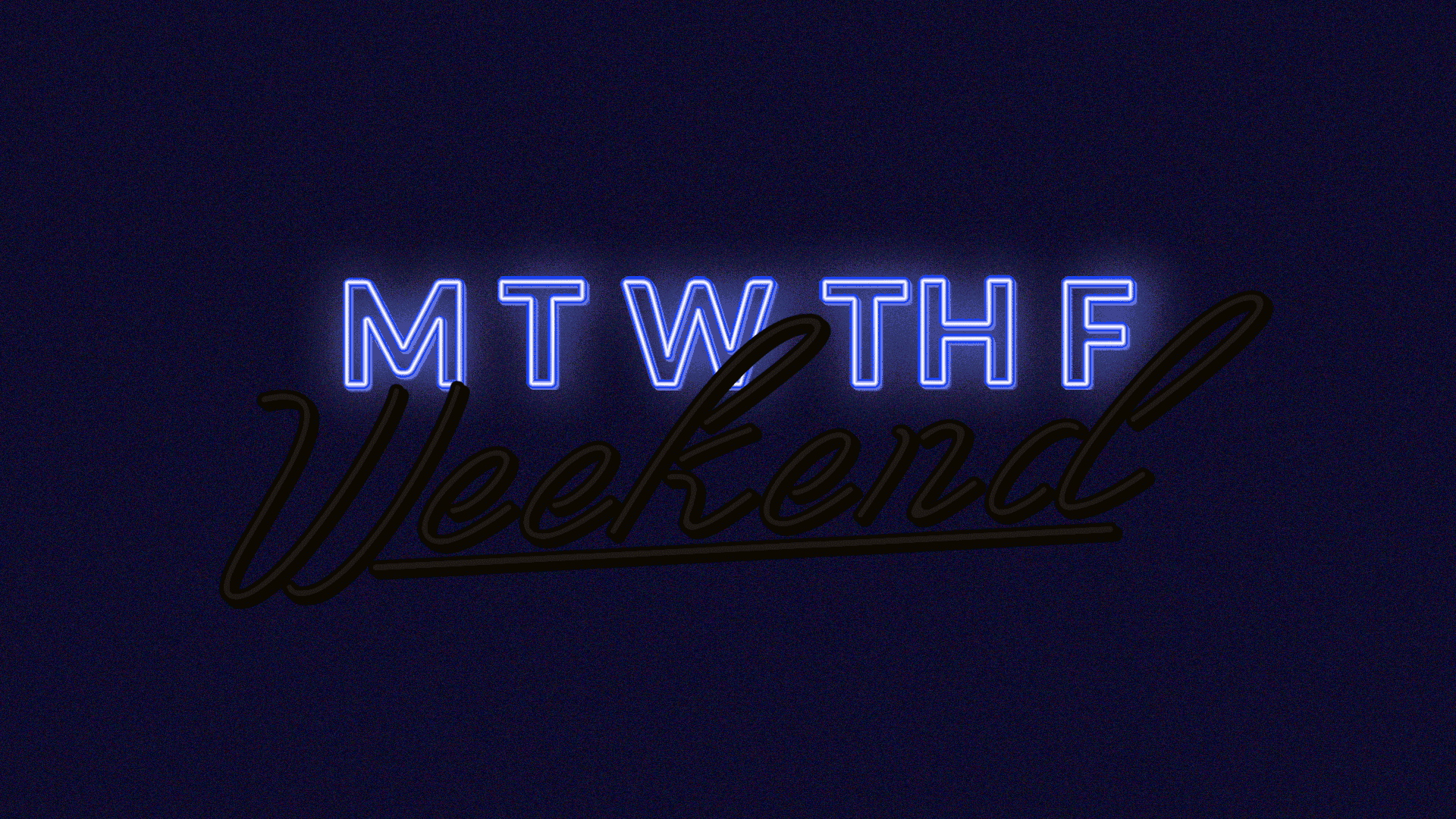 There's one college ranking that no schools seem to want to fully embrace: the best party scene.
Driving the news: The WSJ/College Pulse 2024 Best Colleges in the U.S. surveyed students earlier this year on a wide range of topics, mainly things like "education" and how they felt they've been set up for success in the real world.
But the students were also asked to grade their schools' after-hours festivities.
The winner: Indiana University of Pennsylvania. High ranks also went to Texas Christian University and James Madison University.
Representatives for IUP and TCU contacted by the WSJ guardedly accepted the honor, touting the importance of students forming solid social connections.
But both stressed they were also committed to hitting the books.
6. What they're saying
"I literally went to the business world not even knowing being a woman was a thing."
— Linda Yaccarino, CEO of X (formerly Twitter), in an
FT
interview.
Today's newsletter was edited by Pete Gannon and copy edited by Sheryl Miller.
✏️ Was this email forwarded to you? Sign up here to get Axios Closer in your inbox.