Axios Closer
February 08, 2023
Wednesday ✅.
Today's newsletter is 695 words, a 2½-minute read.
🚨 Situational awareness: Affirm shares plunged 18% in after-hours trading following a quarterly earnings miss and an announcement that it's laying off 19% of its workforce.
🔔 The dashboard: The S&P 500 closed down 1.1%.
Biggest gainer? Fortinet (+10.9%), the cybersecurity company, beat expectations in its most recent quarter.
Biggest decliner? Lumen Technologies (-20.9%), the cloud data company, following a Q4 loss and disappointing earnings guidance.
1 big thing: EVs' big energy challenge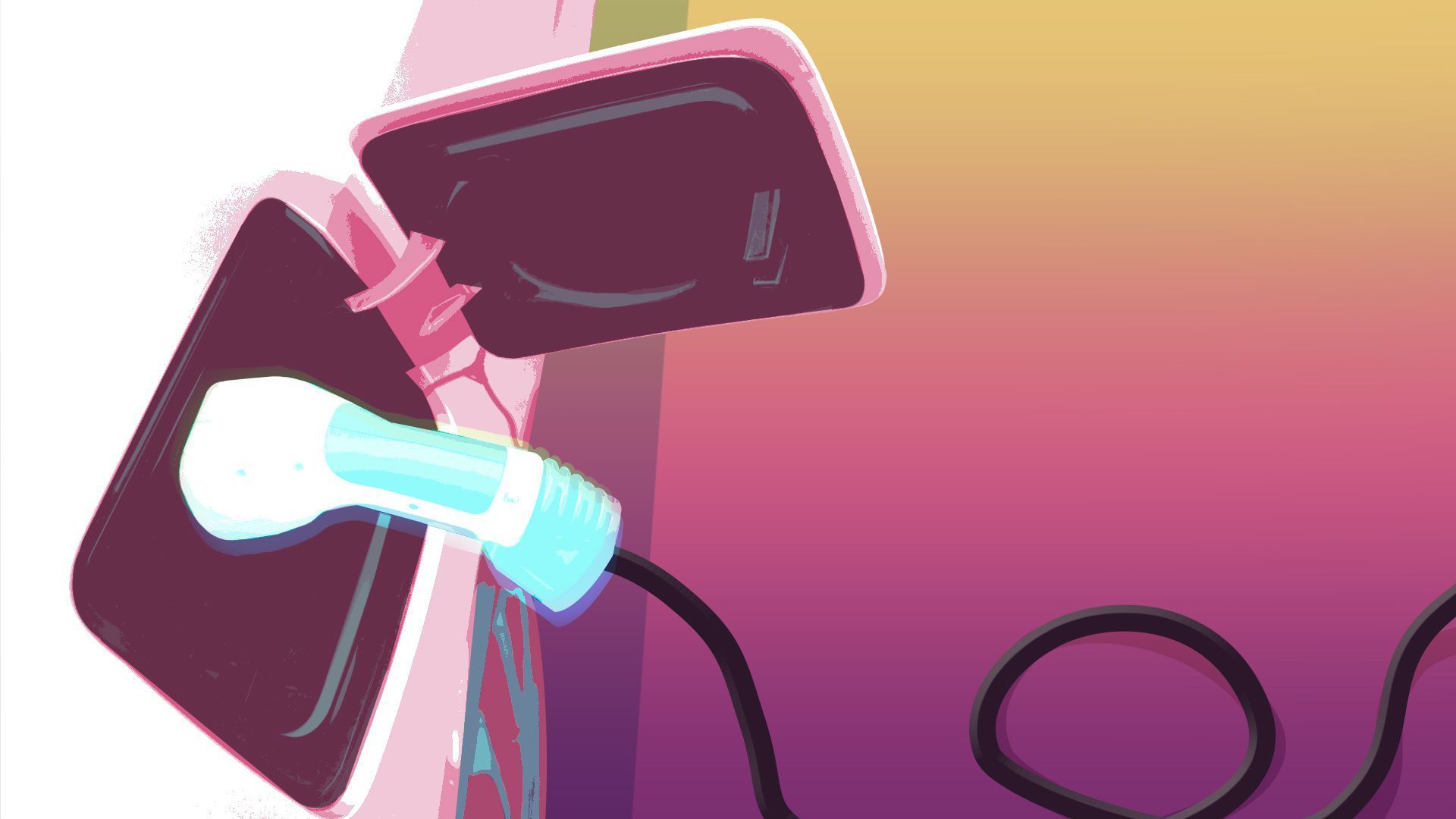 The electric vehicle movement is growing nationwide, but people who live in apartments, low-income neighborhoods and rural areas without easy charging access could get left behind.
Researchers at the University of Michigan found that the lowest-income U.S. households would keep experiencing the highest transportation energy burdens even if all gas-powered cars were replaced with EVs, Axios What's Next author Joann Muller writes.
Why it matters: If the benefits of cleaner transportation don't flow equitably to all Americans, EV adoption is likely to stall.
Between the lines: The federal government has allocated $7.5 billion over five years to spur more investment in public charging, $2.5 billion of which is slated for community charging sites.
But installing more public chargers doesn't fully address inequity issues.
Residents of single-family homes have access to low-cost, off-peak rates from their regulated utility. Users of public chargers, however, must pay whatever fee the operator chooses.
Reality check: While recharging your EV at home might cost about $10, it's likely to cost $20 or $30 at a public charger, based on typical rates and figures.
The bottom line: With most EVs priced like luxury cars, early adopters have typically been wealthy people who live in single-family homes where it's relatively easy to install a home charger.
2. Charted: KFC international
Yum Brands continued expanding its KFC brand throughout the world in 2022 despite off-loading its 1,112 Russian locations, Nathan writes.
The company said today that it added 826 net new KFC restaurants last year for a total of 27,760 locations worldwide.
That's more than three times the number of its Taco Bell restaurants.
State of play: When factoring out China, its biggest market, where COVID restrictions weighed on its performance, KFC's same-store sales rose 9% in the fourth quarter.
The results exceeded expectations, according to Cowen analyst Andrew Charles — and the brand's performance showed encouraging improvements in China in January.
Yes, but: Taco Bell remains Yum's "crown jewel," Charles wrote.
Taco Bell's same-store sales rose 11% for the quarter.
3. What's happening
🩺 CVS Health agreed to acquire Oak Street Health in a $10.6 billion deal — the latest tie-up between health insurers and primary-care doctors. (WSJ)
🥱 Alphabet shares fell more than 7% following Google's presentation of its Bard AI chatbot. (CNBC)
🏰 Disney to cut 7,000 jobs and slash $5.5 billion in costs in corporate reorganization. (WSJ)
4. Uber's in the fast lane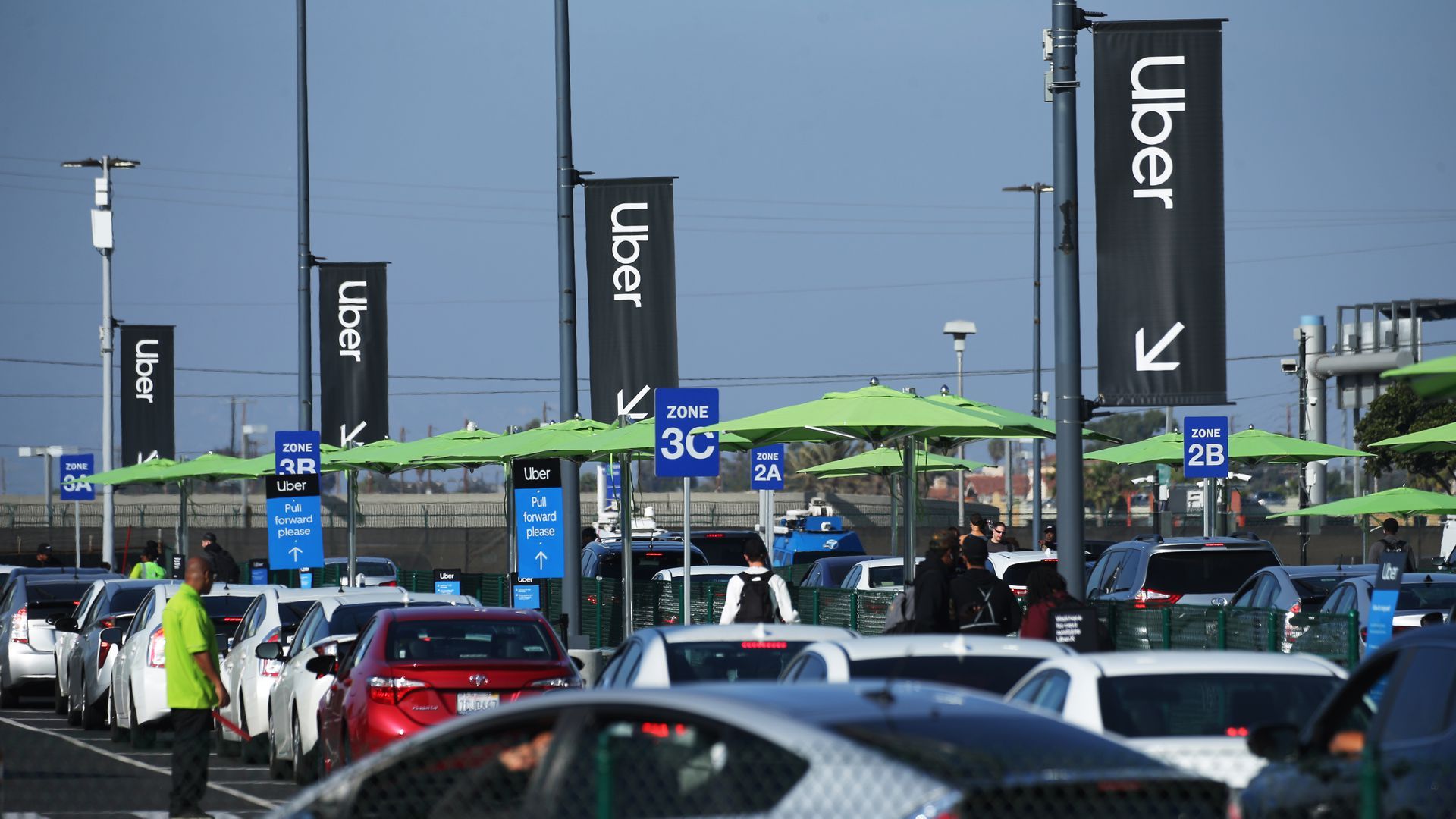 The state of the consumer is strong, according to Uber CEO Dara Khosrowshahi.
What they're saying: "We have looked and looked ... we're not seeing any signs of consumer weakness at this point," he told CNBC this morning following the company's latest earnings report, which reflected its "strongest quarter ever."
Why it matters: Anxious economic sentiment is everywhere despite evidence to the contrary, Hope writes.
By the numbers: Trips on Uber's platform during the fourth quarter of 2022 grew 19% from the same period in 2021 to 2.1 billion — an all-time quarterly high, roughly 23 million trips per day on average.
Khosrowshahi also told analysts that Uber's monthly average mobility consumer base for the quarter exceeded 100 million for the first time.
The big picture: Recession watch has become a global obsession as shades of "pandemic paranoia" restrain optimism.
"Everyone's anticipating a slowdown, but hadn't seen proof of a slowdown yet," Becky Frankiewicz, president and chief commercial officer of ManpowerGroup NA, previously told Axios.
5. And so it begins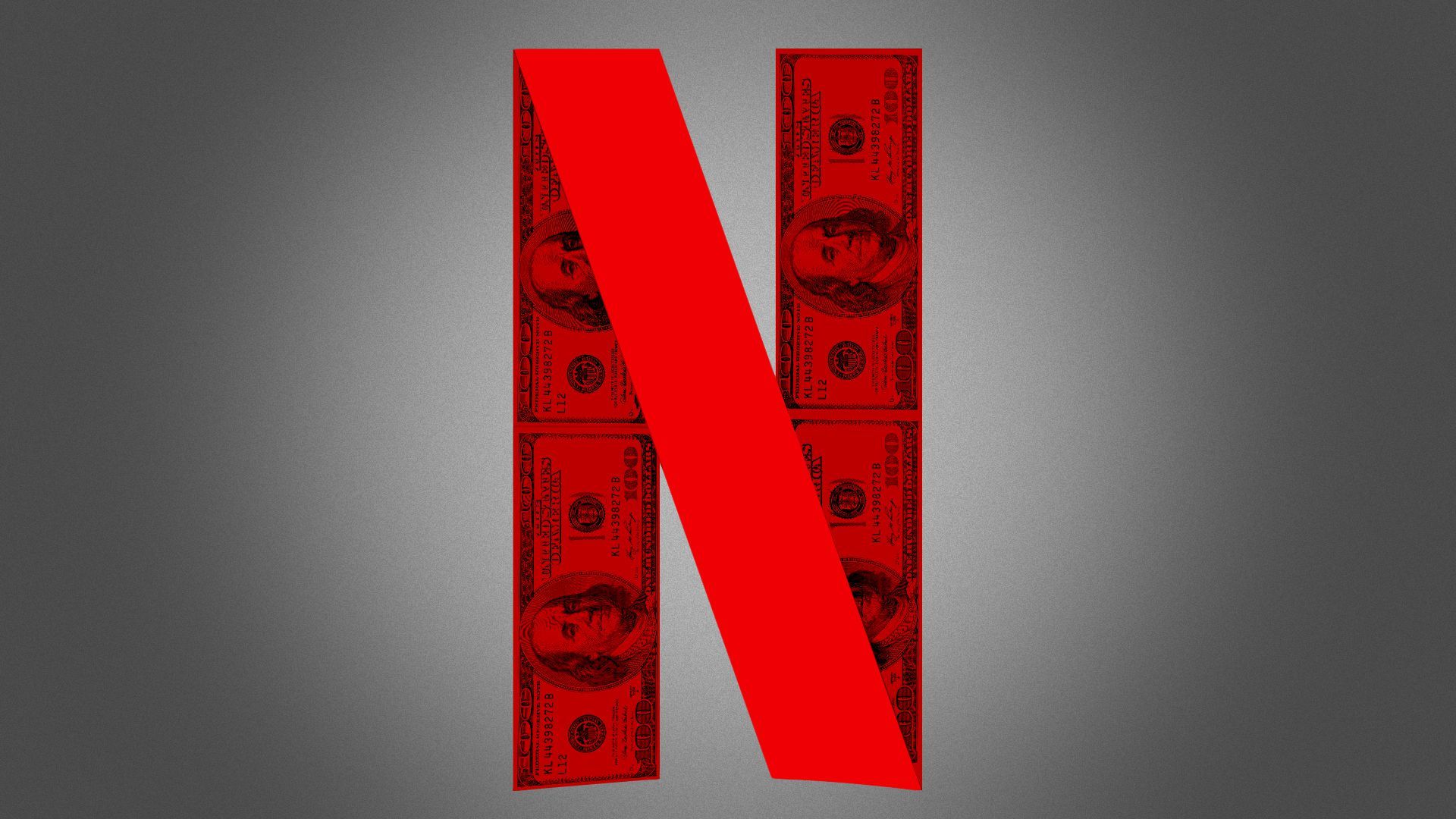 The long-awaited Netflix password-sharing crackdown has begun.
In a post on its website headlined "An Update on Sharing," the company said it will roll out new features today in Canada, New Zealand, Portugal and Spain.
Details: It will ask account holders to set a primary location, ensuring that all members of their household can use the service.
Yes, but: The intended effect is that those outside the household cannot.
Well, at least not for free. The company said two extra members can be added, but for a price.
6. What they're saying
"Virtually zero."
— Attorneys for LIV Golf in a court filing on the Saudi-backed tour's
revenue so far.
Today's newsletter was edited by Pete Gannon and copy edited by Sheryl Miller.