Axios Closer
February 07, 2023
Tuesday ✅.
Today's newsletter is 651 words, a 2½-minute read.
🔔 The dashboard: The S&P 500 closed up 1.3%.
Biggest gainer? Skyworks Solutions (+12.5%), the semiconductor company, following quarterly earnings.
Biggest decliner? Incyte (-4.0%), the specialty drugmaker, despite beating expectations on quarterly earnings.
1 big thing: New starter homes are nearly extinct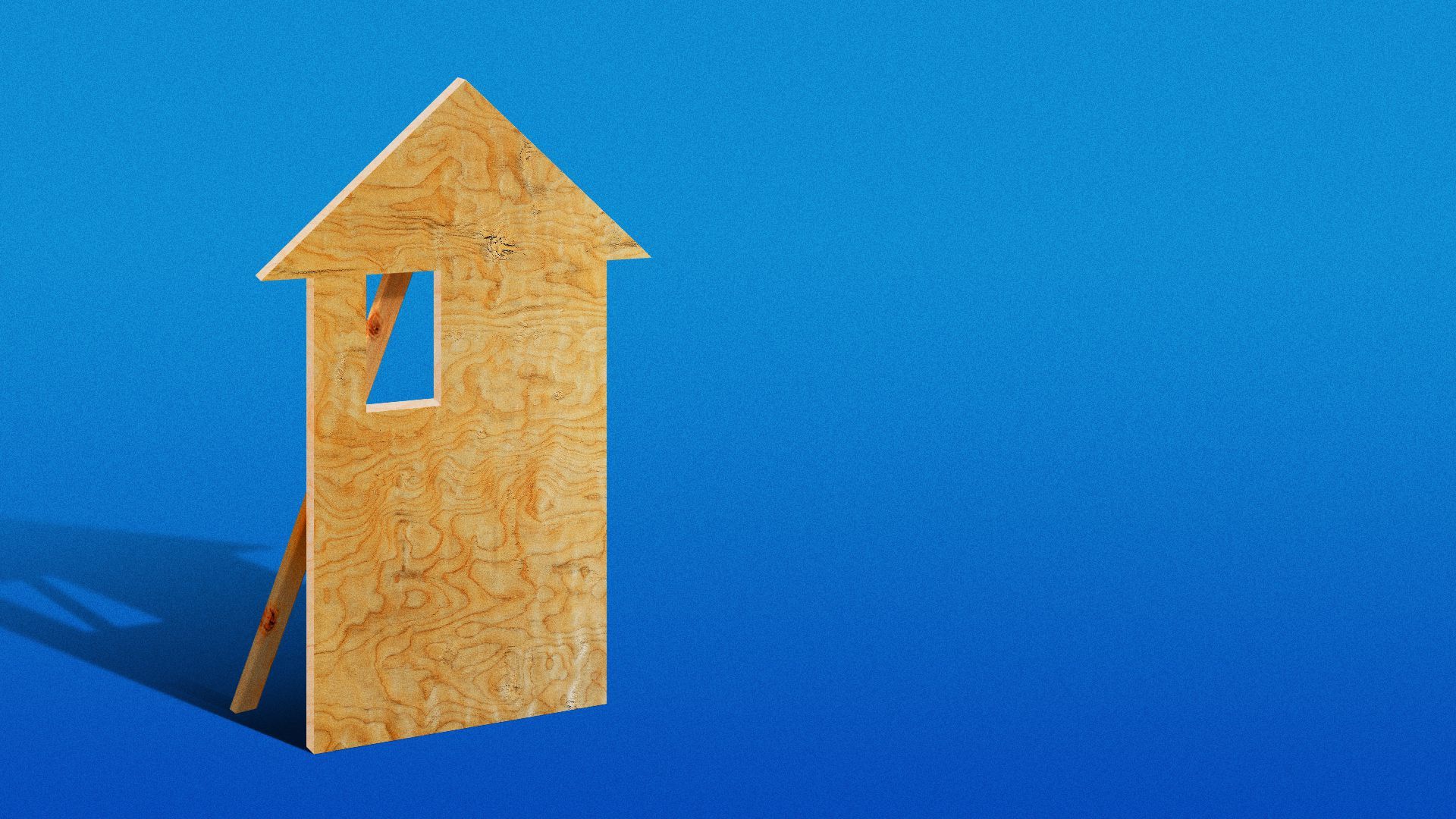 Cheap new homes are a thing of the past, Nathan writes.
Less than 1 in 100 newly built houses in 2022 were sold for under $200,000, according to U.S. census data.
Why it matters: The dwindling availability of starter homes threatens to put homeownership out of reach for would-be buyers, making it more difficult for them to build wealth.
By the numbers: In 2022, 62% of new homes were sold for $400,000 or more, up from 32% in 2019.
The median sales price of new homes sold in the U.S. jumped from $329,500 in December 2019 to $442,100 in December 2022, according to the St. Louis Fed.
State of play: With prices for raw materials spiking during the pandemic, labor shortages bedeviling employers and wages increasing, homebuilders don't get much of a payback for building starter homes.
And the overall increase in home prices over the last few years has allowed them to charge more for the smaller houses that they do build.
Keep in mind: Housing affordability is under siege on multiple fronts, including the increase in mortgage rates to above 7% in 2022, though rates have eased somewhat in recent weeks.
"U.S. housing affordability, as measured by the ratio of mortgage payments to disposable household income for a median new home, has deteriorated to levels unseen since 2006," writes Seema Shah, chief global strategist at Principal Asset Management.
Be smart: New home construction overall is lagging demand — not just demand for starter homes.
Whirlpool, which depends on sales of appliances to homeowners, said the U.S. has an undersupply of about 3 million new homes.
"Existing U.S. housing stock remains the oldest in the history of the statistic at 42 years on average," Eric Cremers, CEO of lumber seller PotlatchDeltic, told investors in a conference call last week.
The bottom line: Finding a new home for less than $200,000 is becoming just about impossible.
2. Charted: Fizzling zoom
Zoom shares closed up nearly 10% after the company said it plans to lay off 1,300 people, or roughly 15% of its workforce, Hope writes.
It's the latest tech company to signal a major adjustment in response to waning levels of pandemic-era demand.
What they're saying: "We didn't take as much time as we should have to thoroughly analyze our teams or assess if we were growing sustainably, toward the highest priorities," CEO Eric Yuan wrote in a post.
He added that the layoffs impact every part of the company and that he also plans to cut his own salary by 98% for the coming fiscal year and forgo his FY23 bonus.
What to watch: At the end of last year, the company forecast weaker-than-expected revenue for its full fiscal year.
It reports Q4 and fiscal year 2023 results on Feb. 27.
3. What's happening
4. Carlyle deal could have lasting impact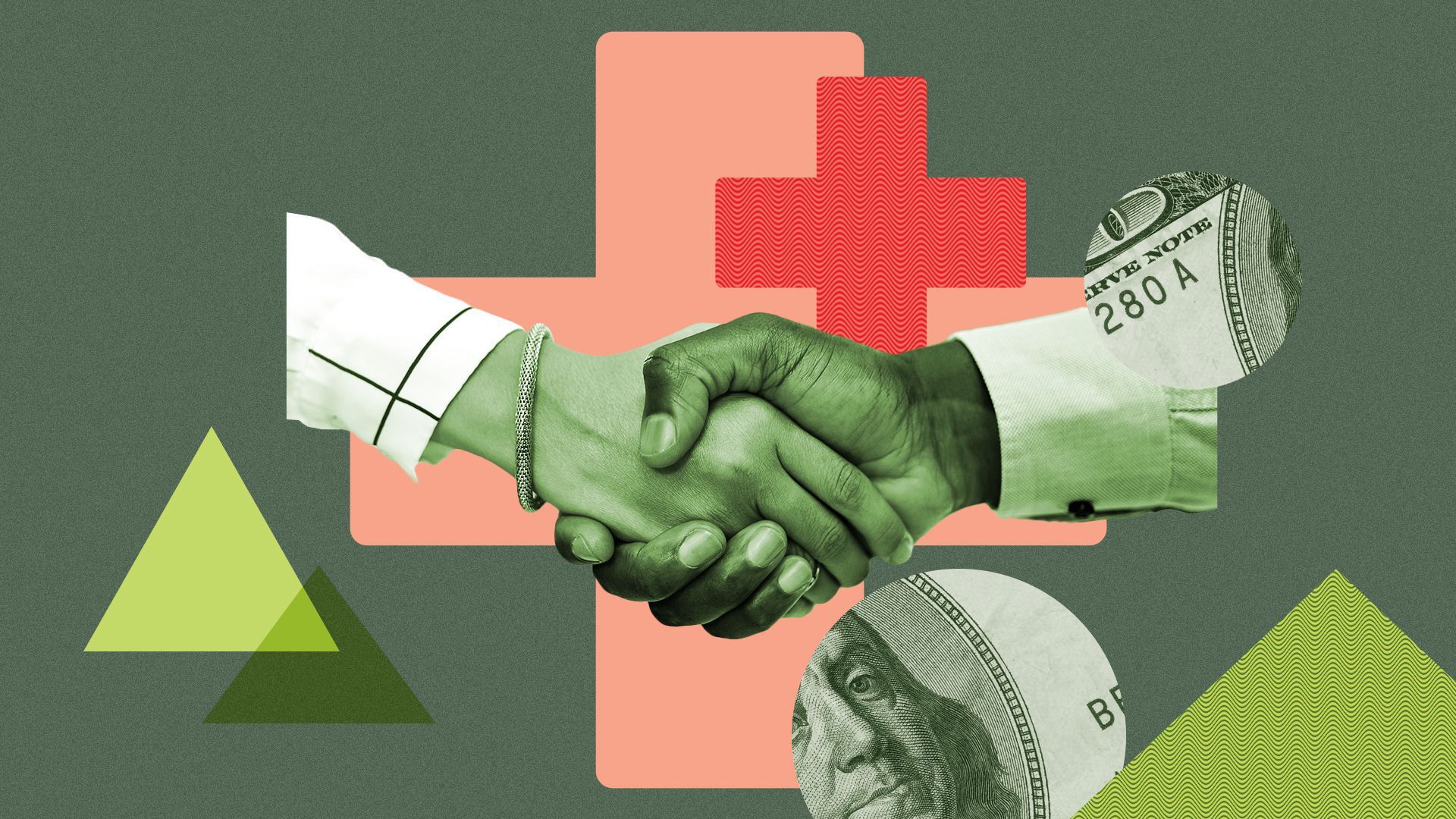 Private equity firm Carlyle Group is in talks with private lenders to raise $5.5 billion for an acquisition, Axios Pro's Claire Rychlewski writes.
Why it matters: If successful, it would be one of the largest-ever direct loans in the private credit market.
And it may be a harbinger for deal financing structures to come — especially as the market remains cool for syndicated financing (loans provided by banks who then sell the debt in slices to investors).
Details: Carlyle is targeting health tech giant Cotiviti, which it would acquire from fellow private equity firm Veritas Capital.
The deal being discussed would be valued at nearly $15 billion, including debt, as reported by Bloomberg and confirmed by Axios.
Flashback: Veritas took Cotiviti private in 2018 for about $4.9 billion.
5. What they're saying
"This process ... is not going to be, we think, smooth."
— Federal Reserve chair Jerome Powell on the process of bringing down inflation,
during an appearance
at The Economic Club of Washington, D.C.
Today's newsletter was edited by Pete Gannon and copy edited by Sheryl Miller.