Axios Closer
May 09, 2023
Tuesday ✅.
Today's newsletter is 685 words, a 2½-minute read.
🚨 Situational awareness: Tucker Carlson accuses Fox of fraud, contract breach; dismisses noncompete as he announces his show is moving to Twitter. (Axios scoop)
🔔 The dashboard: The S&P 500 closed down 0.5%.
Biggest gainer? DaVita, (+12.9%), the dialysis services provider, following better-than-expected earnings.
Biggest decliner? PayPal (-12.7%), after the company lowered its margin projections for the year.
1 big thing: Attack of the great time suck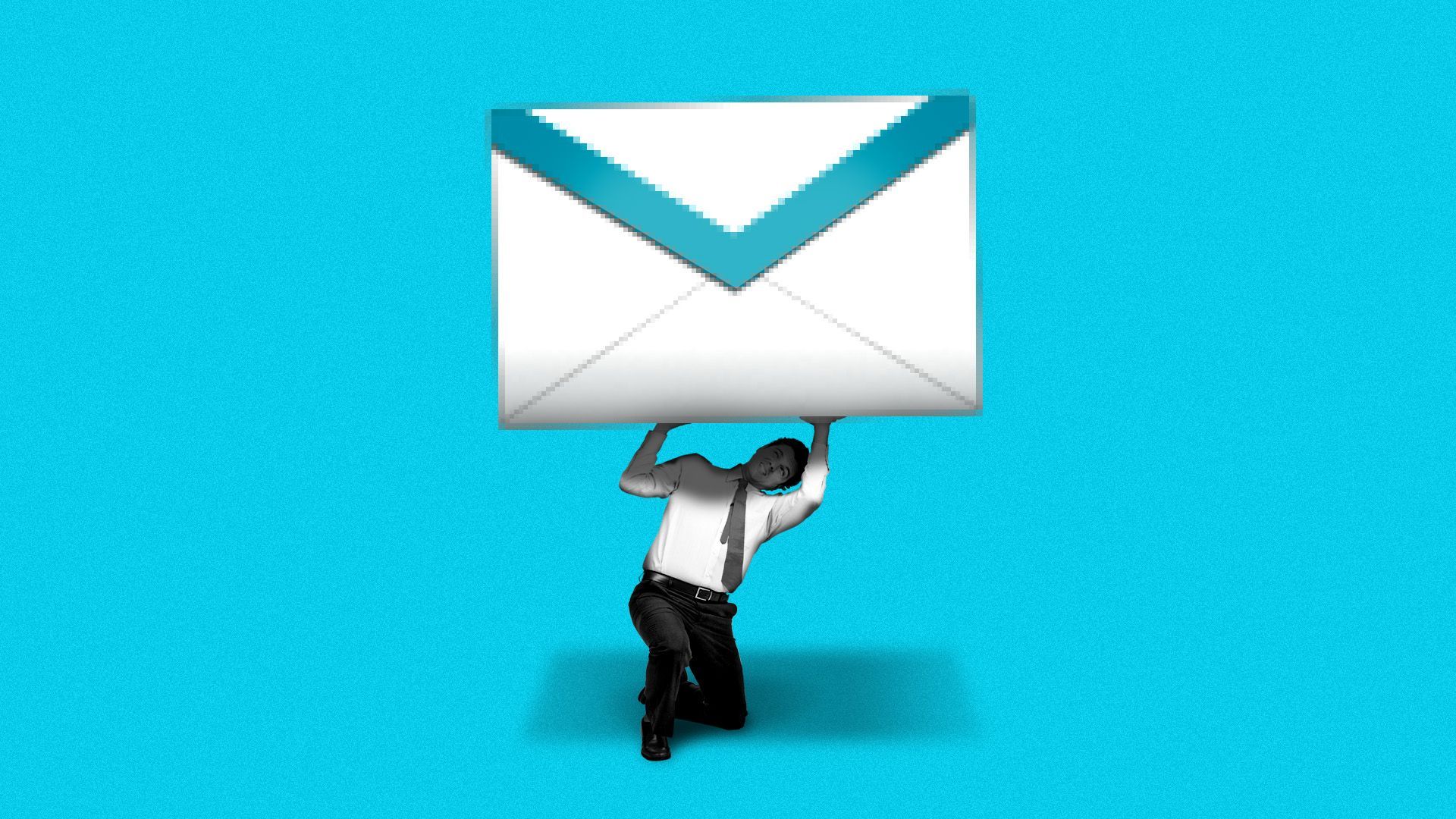 The day is over and you probably got what, one or two actual things done? So what've you been doing?
A lot of communicating and coordinating, most likely, Hope writes.
Why it matters: Most of us are getting more and more bogged down by the ancillary stuff required to do our jobs, and that can shrink the time we have to get real work done.
That's one takeaway from a Microsoft study published today.
State of play: The company found that within its Microsoft 365 applications, people spend 57% of their time communicating in meetings, email and chat.
The big picture: "Over the course of the last three years, communication, collaboration and coordination [have] become a bigger part of our jobs," Jared Spataro, Microsoft's corporate vice president of modern work and business applications, tells Axios.
And "a lack of focus time, the search for information, and the volume of constant communications have an opportunity cost," the report concludes.
By the numbers: 68% of people surveyed say they don't have enough uninterrupted focus time.
64% say they struggle with having the time and energy to do their job — and those people are 3.5 times more likely to also struggle with innovation and strategic thinking, according to the report.
Most leaders surveyed (60%) say they're already feeling the effects, noting that a lack of innovation or breakthrough ideas on their teams is a concern.
The intrigue: While some might assume that people want to dump the extra communication, workers told Microsoft that their "output is better" when they collaborate, Spataro says.
"It's just that if [workers are] not careful, it takes over everything else."
What to watch: As more companies institute return-to-office policies, in-person distractions and stress will return as well.
2. Charted: What you're actually doing
3. What's happening
4. Goldman settles gender-bias suit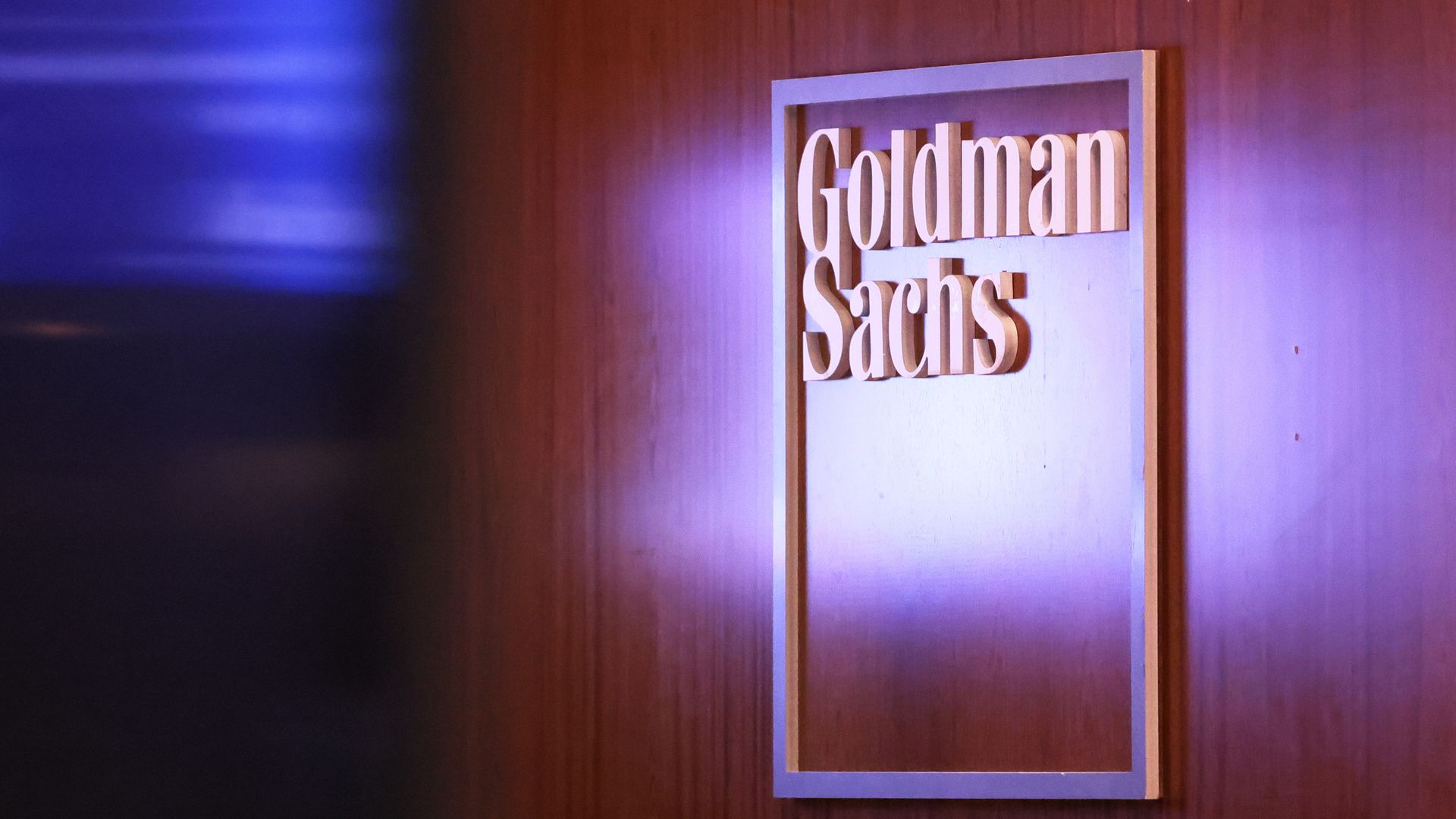 Goldman Sachs agreed to pay $215 million to settle a class-action lawsuit alleging discrimination against women employees going back over a decade, Axios' Pete Gannon writes.
Details: The settlement covers roughly 2,800 women employed at the associate and VP levels in the firm's investment banking, investment management or securities divisions, according to a joint statement from both parties today.
Allegations of bias centered on the areas of pay, promotions and performance evaluations.
Between the lines: An independent expert will analyze Goldman's processes in those areas, according to terms of the settlement.
They will also conduct additional pay equity studies for the firm, and Goldman will be required to investigate and address gender pay gaps, where appropriate.
What they're saying: "My goal in this case has always been to support strong women on Wall Street," plaintiff Allison Gamba said in a statement. "I am proud that the result we achieved here will advance gender equity."
5. Ms. Stamina if you're Janet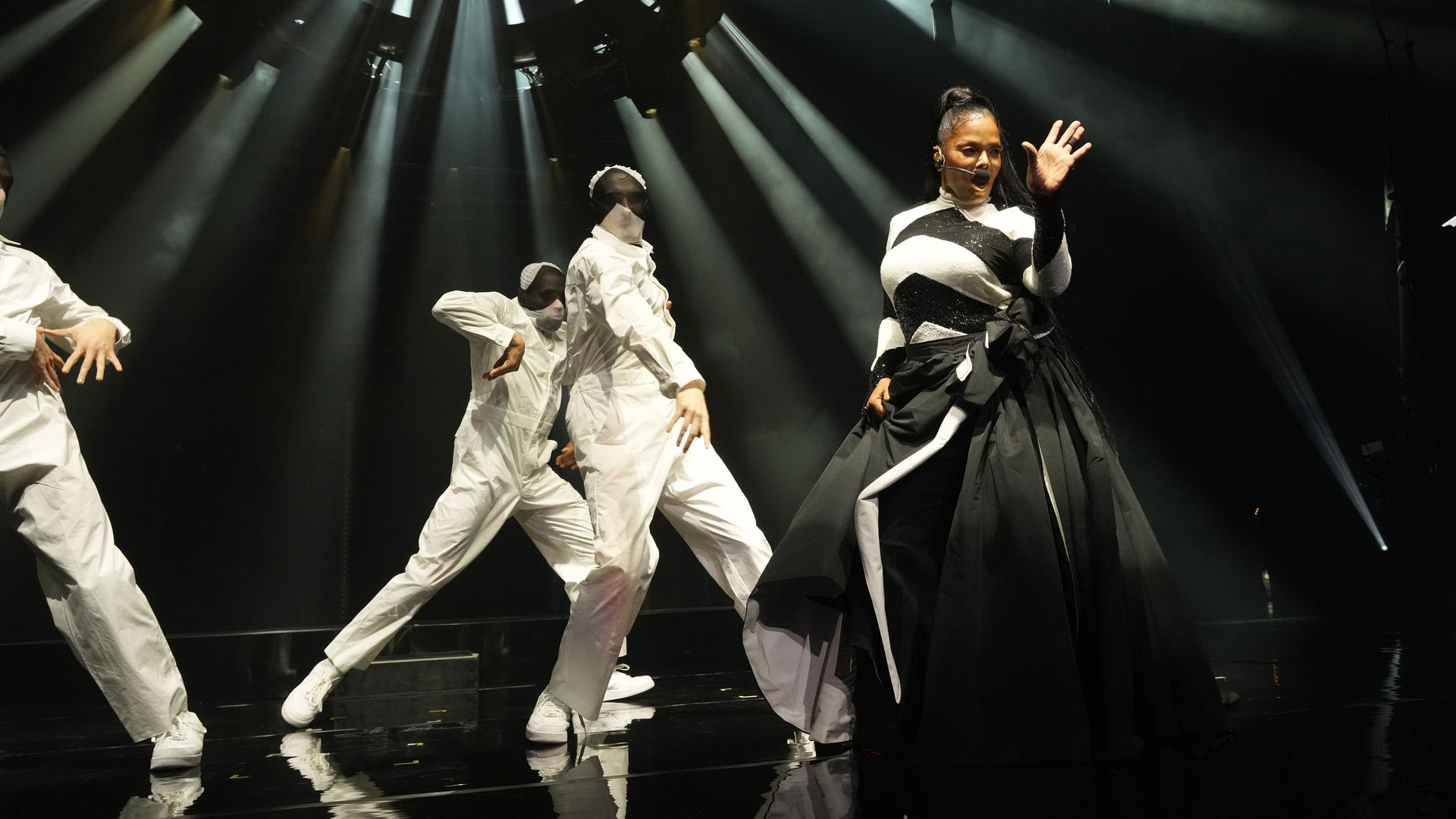 Before we bombard you with coverage of Beyoncé's Renaissance tour, which kicks off tomorrow in Sweden, let's take a moment to pay homage to Janet Jackson.
Jackson is in New York this week for two nights at Madison Square Garden — and her setlist caught our attention, Hope writes.
For context: Taylor Swift, 33, is currently on tour with her impressive 44-song set. Jackson, who turns 57 next Tuesday and has been working for 50 years, is performing about 40, according to reports.
Additional context: A setlist from Bruno Mars in February spanned 19 tunes. J. Lo in 2019 appeared to have performed roughly 24 songs during a concert. One of AC/DC's last shows with Brian Johnson in 2016 featured about 20 songs.
💭 Hope's thought bubble: Most of us can barely context switch across the apps on our phones, let alone muster the stamina for costume changes and to sing and dance around the world in front of millions of people. (I'm exhausted just writing that sentence.)
6. What they're saying
"There's no change to our programming strategy at FOX News. It's, obviously, a successful strategy."
— Lachlan Murdoch, Fox Corp. CEO, responding to a question on this morning's
earnings call
about whether Tucker Carlson's departure will lead to changes in the prime-time programming strategy.
Today's newsletter was edited by Pete Gannon and copy edited by Sheryl Miller.
📆 Mark your calendars: Hope is in SF tomorrow for our first West Coast edition of Axios BFD. Tune in to watch her interview Levi Strauss & Co. CEO and president Chip Bergh.
The livestream starts at 2pm PT — register here to join us virtually and to check out our lineup.