Axios Cleveland
January 18, 2023
Happy Wednesday! It's hump day already, folks.
☁️ Today's weather: Cloudy and windy, with a high near 41.
🎼 Sounds like: "Express Yourself" by Madonna
Today's newsletter is 932 words — a 3.5-minute read.
1 big thing: LGBTQ+ community looks for answers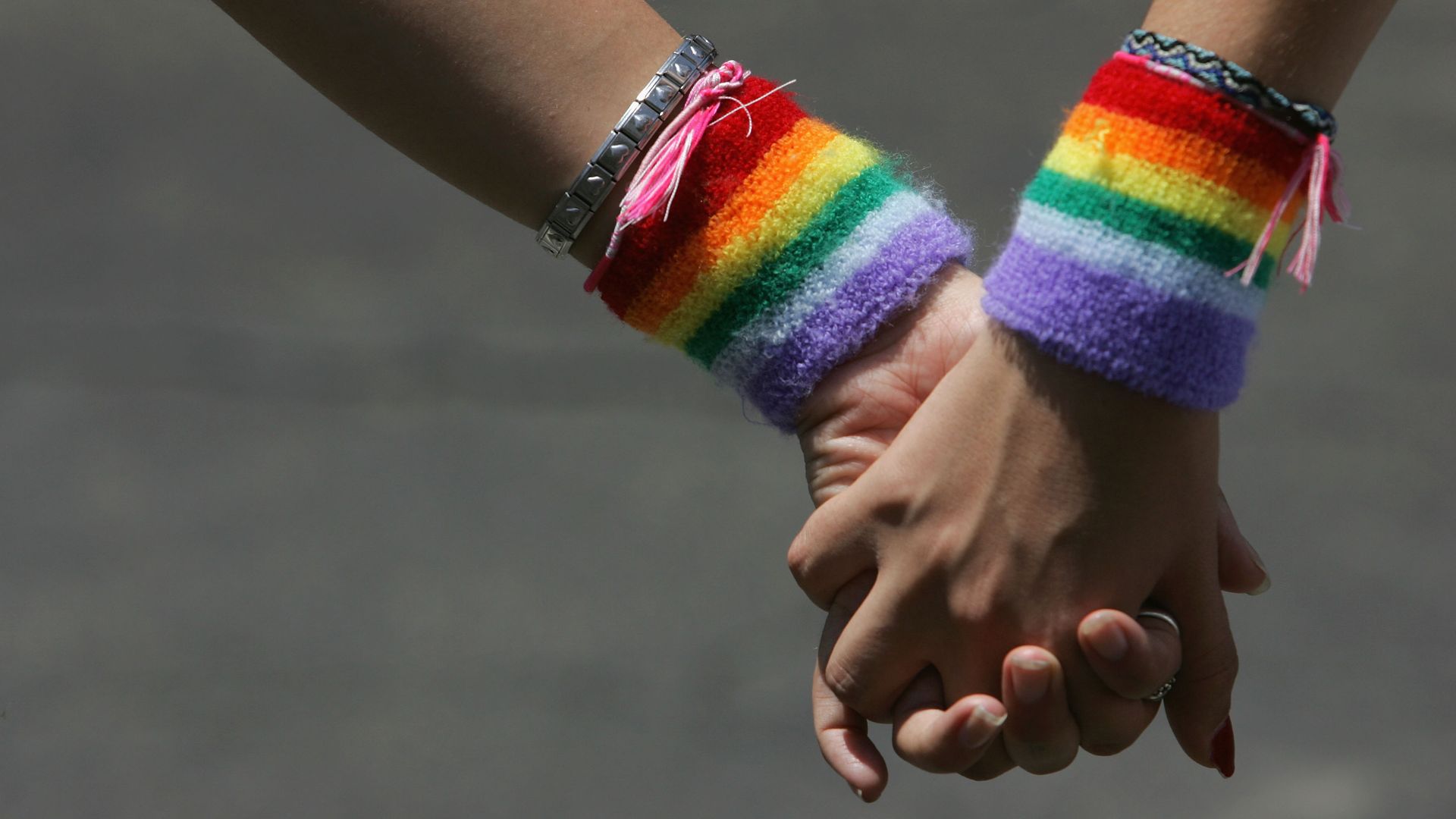 Unrest in Cleveland's LGBTQ+ community is nearing an all-time high.
Why it matters: Cleveland is home to more than 60,000 residents that identify as lesbian, gay, bisexual or transgender, according to the Williams Institute at the UCLA School of Law.
Threat level: Kenyon Farrow, board chair at the LGBT Community Center of Greater Cleveland, tells Axios the city has seen the effects of rising anti-LGBTQ+ rhetoric.
"We've certainly seen more harassment and threats," Farrow says. "Concerns over a lack of health care options, affordable housing and mental health struggles in the community need to be addressed as well."
Driving the news: Kent State's College of Public Health has received funding from the Cleveland Foundation and other local institutions for an LGBTQ+ needs assessment study of Greater Cleveland.
Of note: The university is working with more than 100 local LGBTQ+ organizations, including the LGBT Community Center of Greater Cleveland, in gathering data, according to the Cleveland Department of Public Health.
What they're saying: The department's director, David Margolius, says he hopes the report addresses LGBTQ+ issues "unique to Cleveland," such as the city's high poverty rate and homelessness population.
However, he says, "We don't need to wait on the report to address obvious and immediate issues such as preventing violence and affordable housing."
Margolius says the city is advocating for transitional housing for members of the LGBTQ+ community.
Between the lines: Margolius sees the study as the first phase in Cleveland and the LGBTQ+ community's collaboration "without obstruction," which he says has been an issue in the past.
What's next: Data gathering for Cleveland will take place this spring and summer.
2. 👩🏼‍🎤 Madonna announces 2023 tour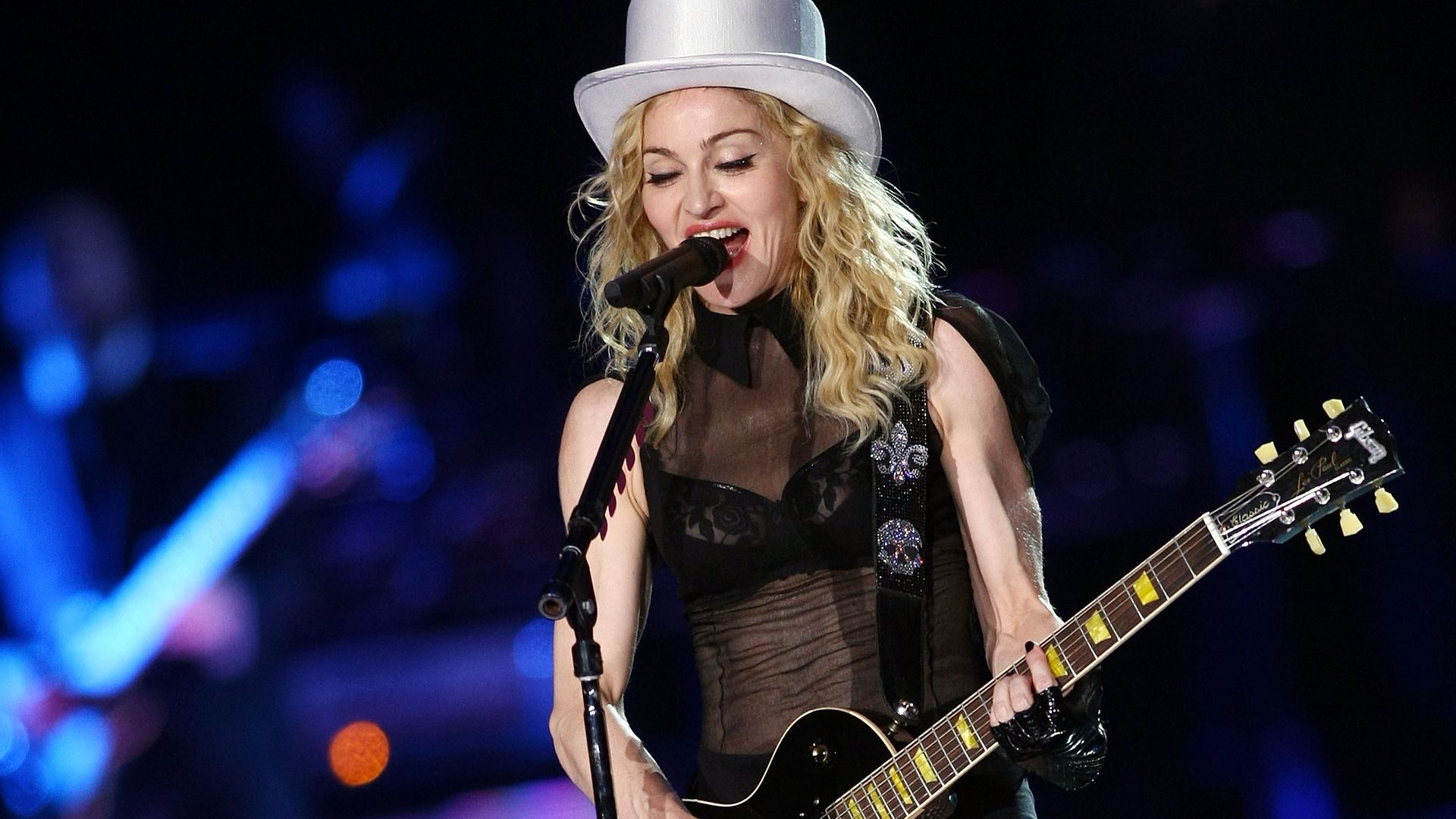 Madonna is bringing her Celebration tour to Cleveland this summer. It will be the Rock & Roll Hall of Famer's first stop in Northeast Ohio since 2012.
Details: The 35-city tour will make a stop at Rocket Mortgage FieldHouse on Aug. 2.
Tickets go on sale at 10am Jan. 27 via SeatGeek. Prices start at $40.
Why it matters: The concert breathes life into a 2023 local concert schedule that's been underwhelming so far.
Flashback: The last time Madonna performed in Cleveland was on the MDNA tour.
The show was heavy on songs from her 2012 album of the same name but also featured iconic hits like "Vogue" and "Like a Virgin."
What they're saying: In a press release, Madonna said she is "excited to explore as many songs as possible" on the tour that's described as an "artist journey through four decades."
What we're watching: Whether the concert turns into a daylong celebration, given that the Rock & Roll of Fame typically hosts a Fan Day to coincide with an inductee's concert.
3. The Terminal: Carry on your luggage, check the links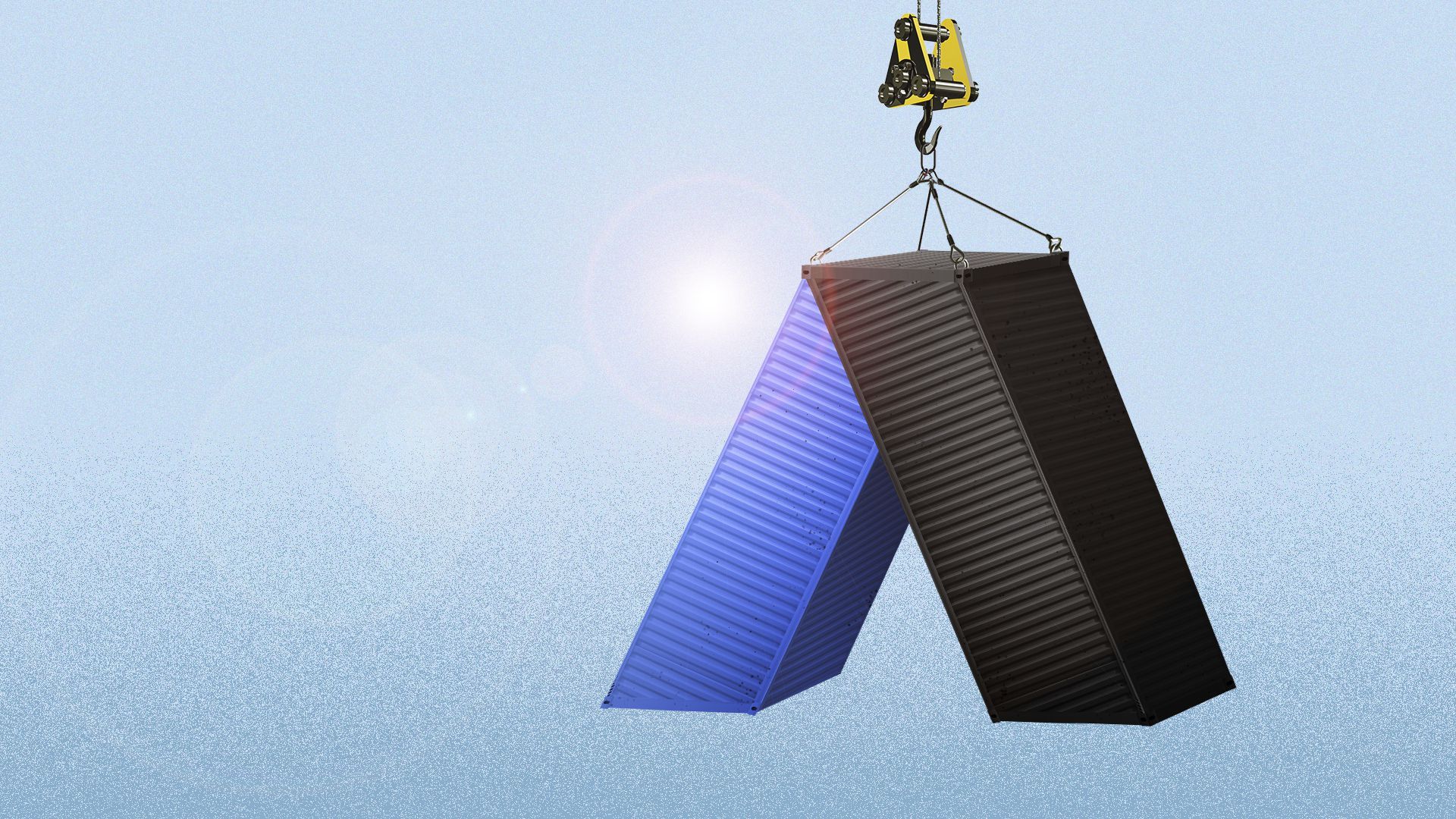 🇺🇲 After falling to J.D. Vance in the 2022 Republican primary, state Sen. Matt Dolan is once again chasing a U.S. Senate seat, this time challenging incumbent Democrat Sherrod Brown in 2024. (Axios)
🏈 The Browns have hired former Lions head coach Jim Schwartz to replace fired defensive coordinator Joe Woods. (CBS Sports)
🚗 35% of households in East Cleveland and 22% in Cleveland don't have access to a car, the highest such figures in Ohio. (Cleveland.com)
⚾ The Guardians' single-A affiliate, the Lake County Captains, announced a new ownership group, which teased a bevy of investments and promotions to highlight the team's forthcoming 20th season at Classic Park. (WKYC)
👋 Sam here. In my youth, I served for two summers as both of the Captains' in-game mascots: Skipper and the inflatable Captain Clipper. Further details available upon request.
4. Time to commute by plane
Parking your car for the day at City Hall's Willard Park Garage will set you back $10. Gateway East Garage for a Cavs game? That's $20, if you manage to nab a spot.
Yes, but: Parking your single-engine aircraft at Burke Lakefront Airport costs a mere $5 per day.
Why it matters: Burke is a declining asset that occupies 450 acres of prime lakefront real estate and loses money most years while serving a predominantly business clientele.
By the numbers: Traffic volume at Burke peaked in 2000 with more than 100,000 takeoffs and landings, but fell to 40,296 in 2021.
Zoom out: The Cuyahoga County Airport's daily parking rate is identical to Burke's for single-engine aircraft ($5 per day).
The bottom line: In downtown Cleveland, it's cheaper to park a plane than it is to park a car.
5. 🖐️ Northeast Ohio slap kings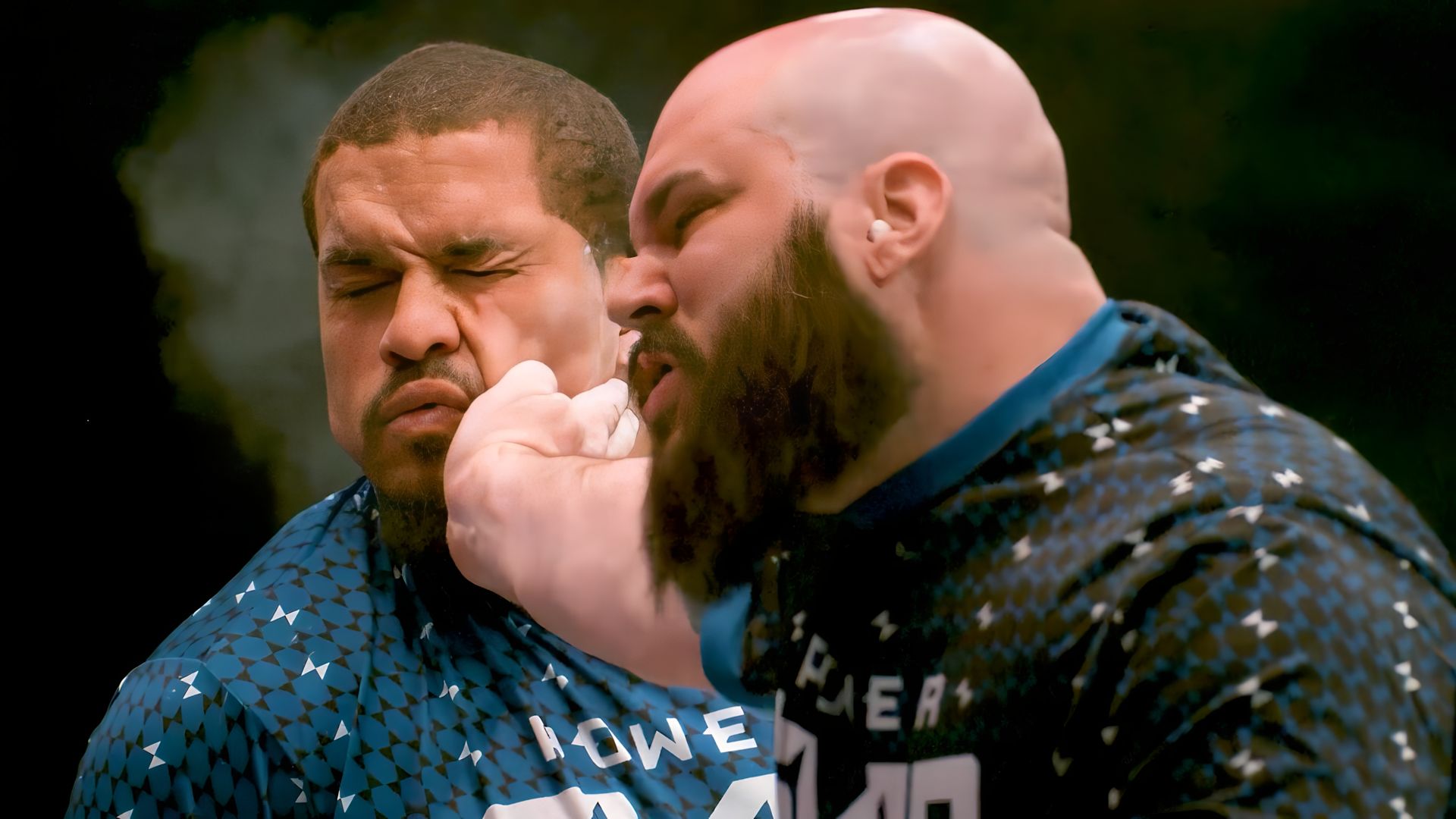 What did the five fingers say to the face? Two Northeast Ohio residents are about to find out.
Slapping the news: "Power Slap," a new combat sports league backed by the UFC, debuts at 10pm Wednesday on TBS.
How it works: Two people stand across from each other and deliver a single slap to their opponent's face before receiving one in return.
This goes on for three rounds, which are scored by judges. You can also win by knocking someone out.
What they're saying: Lorain resident Ryan "King of Kings" Phillips, has been featured heavily in ads on social media.
"A lot of people don't see it as a sport," Phillips says, "but once you know what it's about, you understand how tough it is."
Competitor John "The Machine" Davis, who trains in Alliance, says you can get knocked out at any time and "if you're not ready for that, you're in the wrong business."
💭 Our thought bubble: If nothing else, this could evolve into a way to settle celebrity feuds.
Thanks to our editor Lindsey Erdody and copy editors Rob Reinalda and Yasmeen Altaji.
📽️ Sam never set foot in the AMC Solon 16 — his home AMCs were Ridge Park Square and Westwood — but he hates seeing any movie theater close.
🎤 Troy is certain "The Wedding Singer" is Adam Sandler's best film.