Axios Cleveland
February 27, 2023
Happy Monday! 🤘 On this day in 1966, Henry LoConti Sr. opened the first Agora on Cornell Road.
The legendary music club would serve as a springboard for Bruce Springsteen, Rush, KISS and other acts.
☔ Today's weather: Showers and breezy with a high of 48.
🎵 Sounds like: "Them Belly Full (But We Hungry)" by Bob Marley and the Wailers
Today's newsletter is 929 words — a 3.5-minute read.
1 big thing: SNAP cuts could hurt 12% of Ohio residents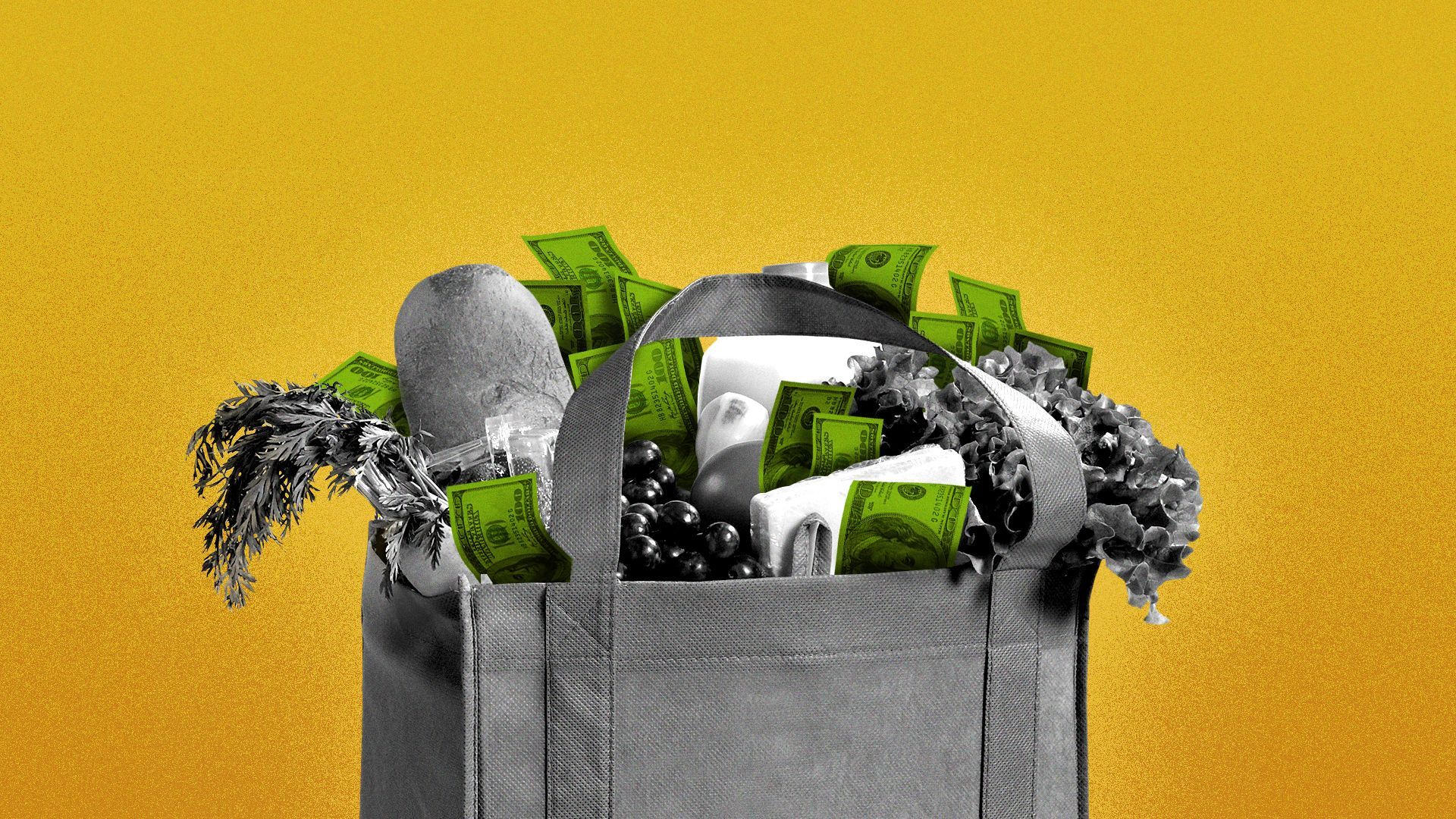 Extra food assistance benefits put into place during the pandemic are ending nationwide tomorrow, Axios Columbus' Alissa Widman-Neese reports.
Why it matters: The change in federal law means a smaller monthly food budget for the more than 1.46 million low-income Ohioans receiving aid — more than 12% of our state's population.
That includes more than 202,000 people in Cuyahoga County, by far the hardest hit in the state.
Catch up quick: Since March 2020, pandemic emergency allotments have enabled Supplemental Nutrition Assistance Program (SNAP) households to receive at least an extra $95 a month.
Starting in March, they'll go back to receiving one pre-pandemic payment determined by income and household size.
Zoom in: The number of Ohioans receiving SNAP benefits peaked in 2020 and declined as COVID-19's impact lessened and people returned to work.
But 96,000 more Ohioans received benefits in November 2022 than four years prior, per the Ohio Department of Job and Family Services' latest data.
The average monthly issuance per person has more than doubled during that time, from $127 to $273.
Threat level: The switch could strain already-strapped local food banks coping with inflation.
By the numbers: Ohioans visited food banks 3.1 million times from October to December 2022 — the most of any quarter in 25 years of data, Ohio Association of Foodbanks spokesperson Joree Novotny tells Axios.
Ending the boost "will only worsen an already unprecedented level of need," she says.
The group requested an additional $100 million in the next state biennium budget to keep up with demand, but it was flat-funded at its usual $49 million.
2. Cleveland among top U.S. metros for Ukrainian refugees
In the year since Russia invaded Ukraine, nearly 4,400 people in the Cleveland area have volunteered to sponsor Ukrainians seeking refuge.
That made the Cleveland-Elyria metro one of the most welcoming places in the U.S. for Ukrainian refugees this past year, according to Homeland Security data.
By the numbers: Cleveland ranked ninth overall in host applications, but sixth on a per capita basis.
The intrigue: Joe Cimperman, executive director of Global Cleveland, tells Axios the number would be much higher if secondary migration were included.
What they're saying: "We are hearing of more and more people leaving other communities in the states and coming here," Cimperman says. "What it shows is that this community is vocal and extroverted about welcoming people and has the wherewithal to do so."
Cimperman says the Orthodox churches, stores and cultural touchstones in Parma — Cleveland's largest suburb and the region's Ukrainian hub — makes new arrivals "feel at home instantly."
The big picture: The outpouring of Northeast Ohio support for both Ukraine and Afghanistan in recent years has activated civic "muscle memory," Cimperman says, inspiring locals to volunteer on behalf of other refugee communities.
"If Cleveland wants to be great again," he says, "we have to be immigrant-oriented again."
3. The Terminal: Now featuring Erin Brockovich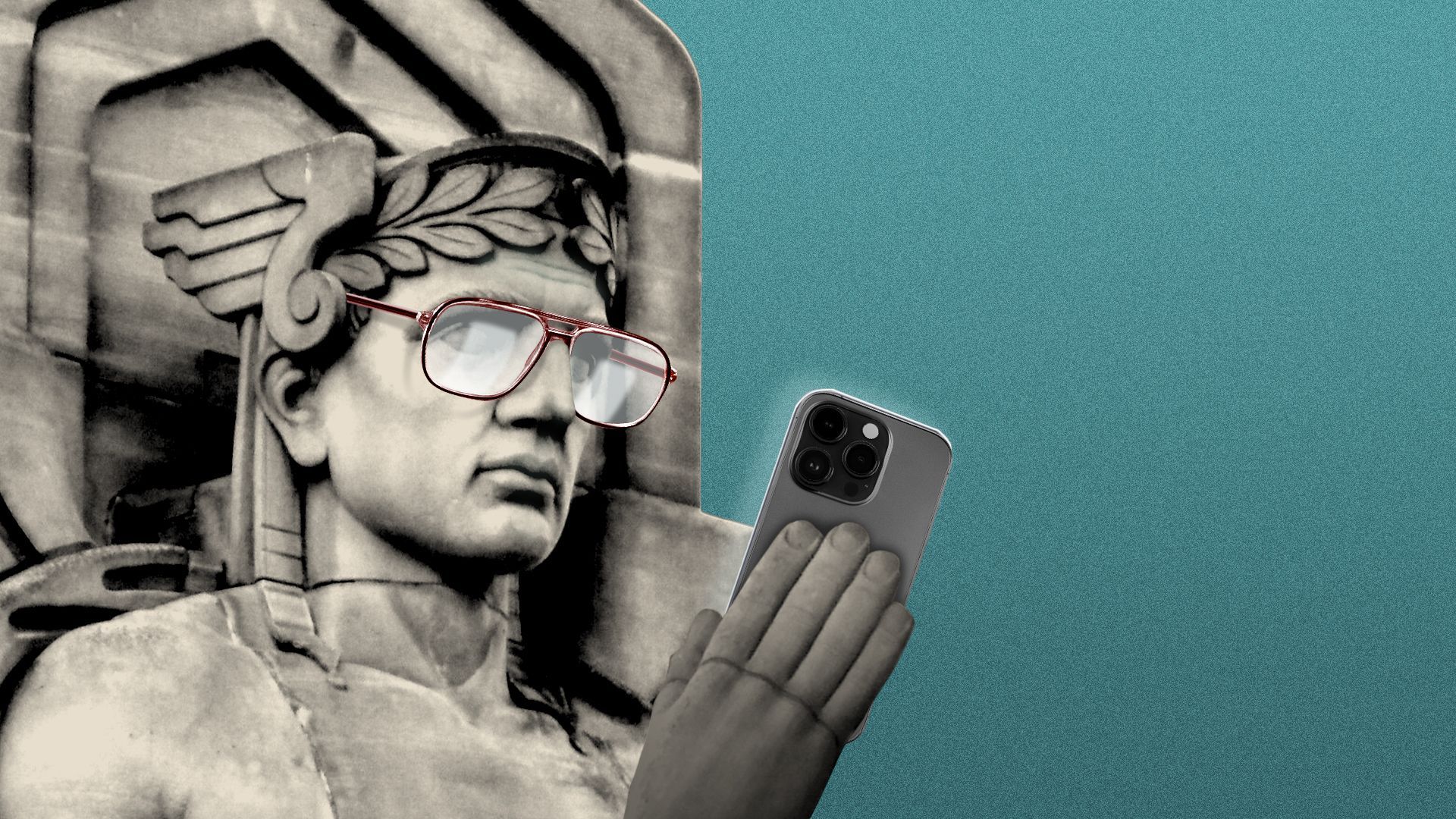 💲 If you've received a letter from the city demanding back taxes in recent months, you're not alone. Cleveland has ramped up efforts to collect delinquent debts to fortify the general fund. (Cleveland Scene)
🎸 Congratulations to The Subliners, winner of the 26th Annual Tri-C High School Rock Off. The band took home $3,000 and an opening slot for a concert at House of Blues this summer. (Fox 8)
🗞 The Plain Dealer will no longer carry the "Dilbert" comic strip after its creator, Scott Adams, went on a racist rant. (Cleveland.com)
🛤 Environmental activist Erin Brockovich hosted a town hall in East Palestine on Friday, advising residents to prepare for a long fight. (WKBN)
4. Bollywood at Valley View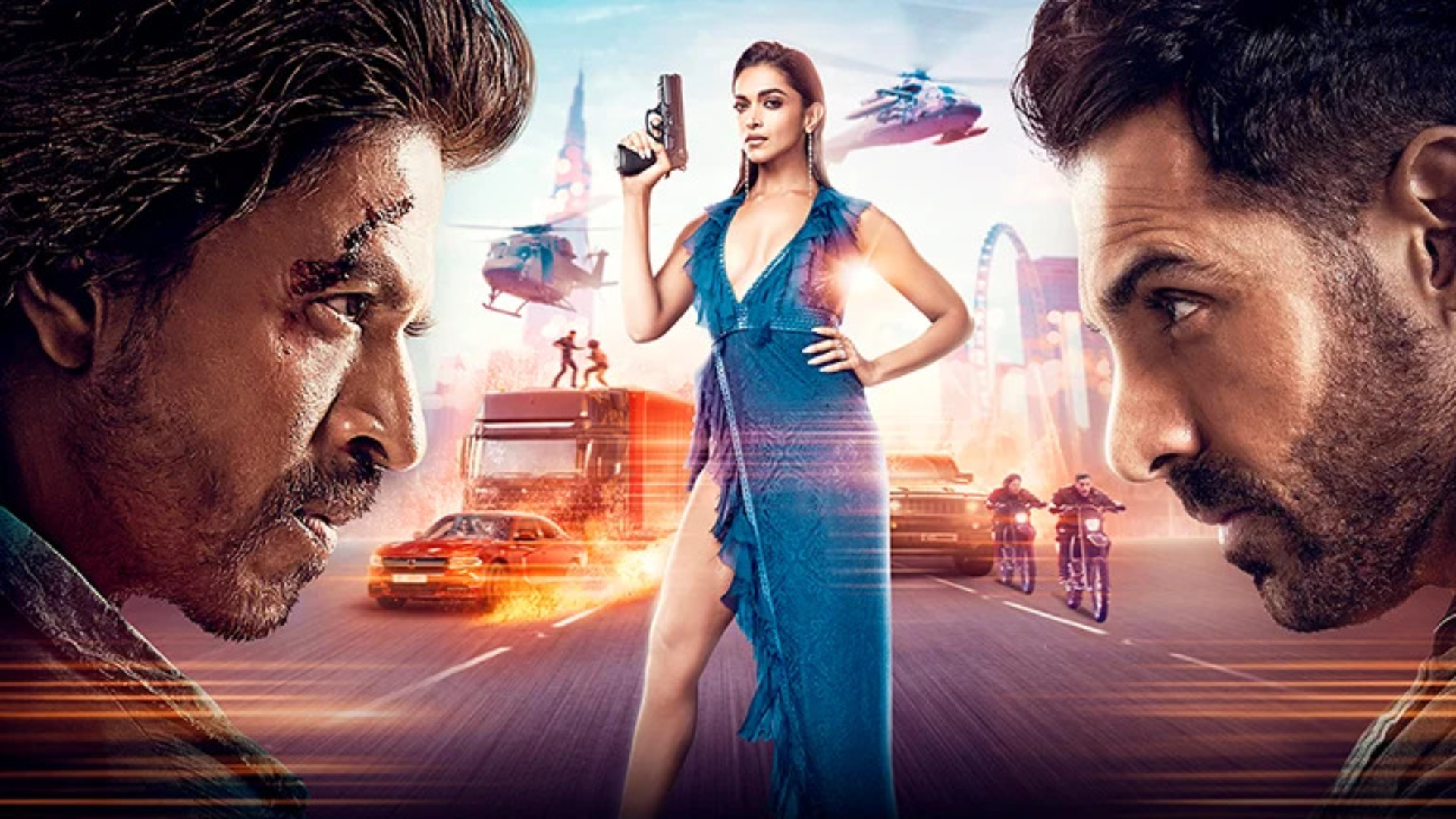 👋 Sam here. A couple weeks back, my wife and I ventured to Cinemark Valley View for a movie. We were amazed to find ourselves among throngs of South Asian families and groups.
Driving the news: Many were probably there to see "Pathaan," which last month recorded the biggest opening weekend of all time for a Bollywood film in North America.
The big picture: In addition to its lineup of mainstream Hollywood fare, Valley View typically has several Indian films on offer every weekend.
My personal interest in these films piqued after seeing the Netflix sensation "RRR."
What they're saying: "There is such a rich storytelling history in South Asian filmmaking, and we're proud to offer these spectacular movies on our big screens for their growing fanbase," a Cinemark representative tells Axios.
"We have really seen the excitement for these films continue to build, particularly on social media, which amplified the interest and support for the genre. We are thrilled that as word-of-mouth has spread, the box office growth followed."
Is a new job in your future?
5. 🖼️ English Renaissance comes to Cleveland Museum of Art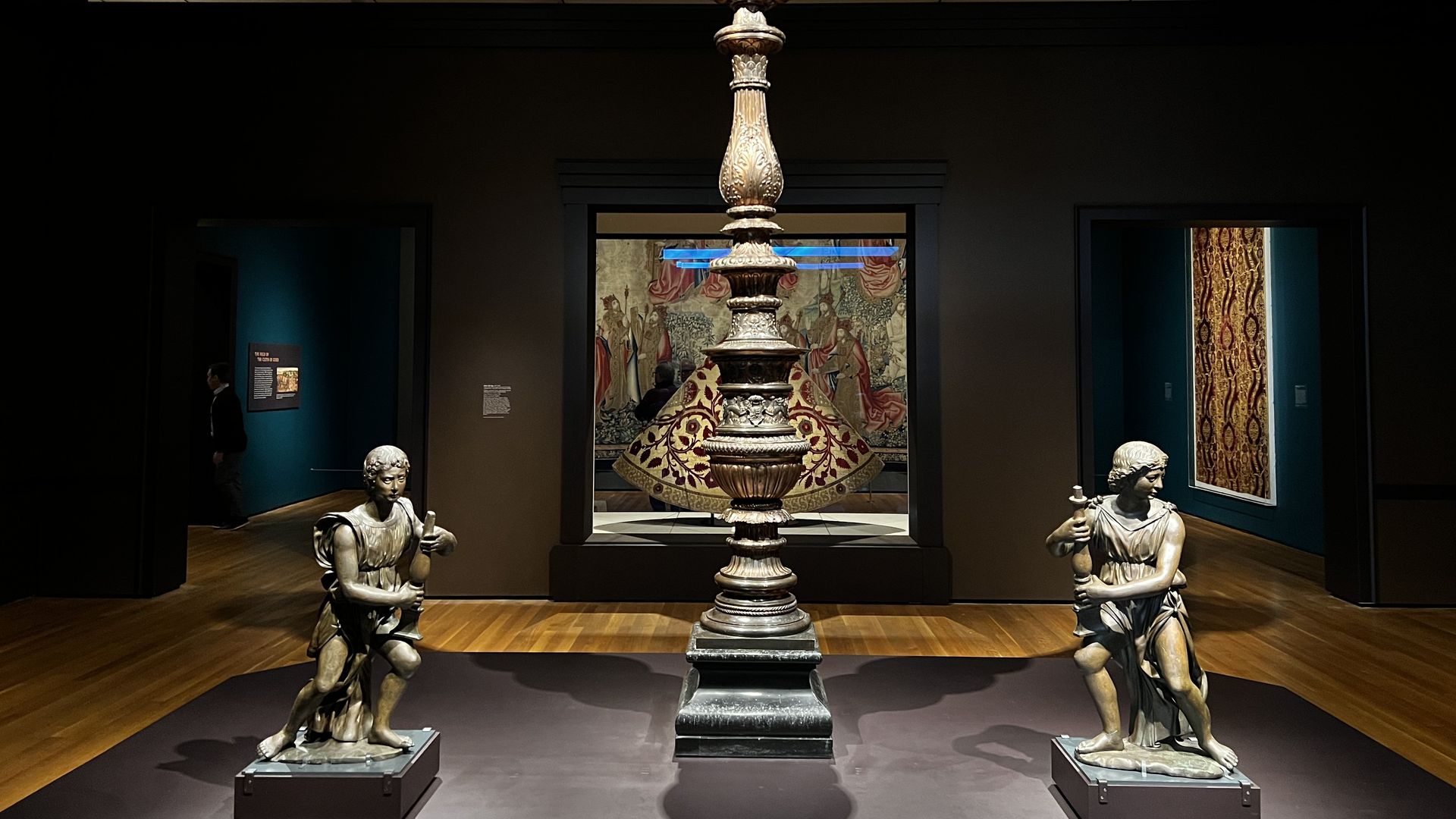 A new exhibit at The Cleveland Museum of Art is proof a Tudor isn't just a style of home in Shaker Heights.
Driving the news: "The Tudors: Art and Majesty in Renaissance England" opened yesterday at CMA and will run through May 14.
The exhibit, curated by CMA and The Metropolitan Museum of Art in New York, showcases portraits, tapestries, sculptures and armor collected during England's Tudor dynasty.
Context: The Tudors' rule began with the ascension of Henry VII in 1485 and ended with the death of Elizabeth I in 1603.
Yes, but: You don't have to be an art history major to appreciate the exhibit.
Several paintings are recognizable, including multiple images of Queen Elizabeth I that have been recreated in film.
💭 Troy's thought bubble: The huge pieces of textile art are most impressive. The longer you look at them, the more you discover.
If you go: Entrance to CMA is free, but tickets are required for "The Tudors" exhibit.
Thanks to editor Lindsey Erdody and copy editors Rob Reinalda and Yasmeen Altaji.
Our picks:
🍺 Troy is starting his birthday week looking for a new beer to try. Any suggestions? (No IPAs.)
🍺 Sam went to the Academy Tavern last year and was told by the bartender, apropos of nothing, that they were out of IPAs.
(He denied that he was "giving IPA vibes," what with his flannel shirt and backwards ballcap, but secretly had been planning to order a Bell's Two Hearted.)