Welcome back! Thanks to all who attended or livestreamed our smart cities event last night.
Please tell your friends who might enjoy this newsletter to sign up here.
Today's edition is 1,663 words, or about 6 minutes.
1 big thing: The mayoral wish list for 2020 presidential Democrats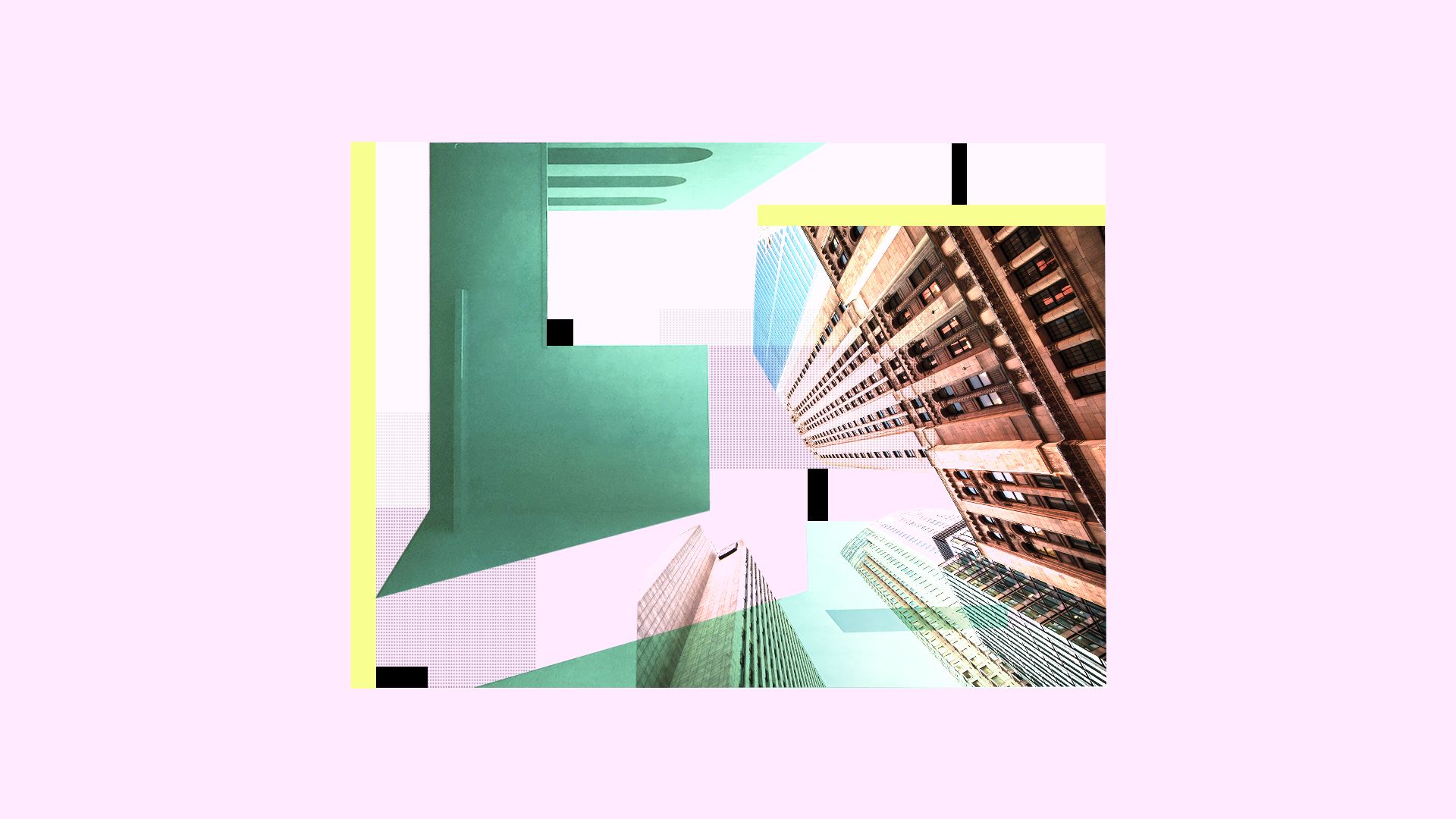 Infrastructure, housing and climate change are among the top issues mayors want Democratic 2020 presidential candidates to address if elected.
Why it matters: City leaders aren't satisfied with the 2020 field's attention to concerns that are worsening inequality and undermining the safety and financial security of millions who live in cities.
"We need help from Washington, but many times when we knock on the door, no one answers," said Chicago Mayor Lori Lightfoot in a forum in Iowa last week where mayors asked five Democratic candidates about their plans.
Driving the news: The U.S. Conference of Mayors and National League of Cities have both released 2020 agendas to call on the candidates to focus on cities' most pressing problems. The lists are long, but a few themes are clear priorities.
1. Infrastructure: Mayors are calling for at least $1 trillion in sustainable infrastructure spending to fix drinking and wastewater treatment plants, bridges and roads, and broadband.
Maintaining aging systems accounts for 60% of national infrastructure spending, per Brookings, while total spending on infrastructure has declined.
It will take approximately $4 trillion to repair the current state of infrastructure by 2025, per the American Society of Civil Engineers.
2. Housing: Housing costs have outpaced wages in cities across the country, making rent increasingly unaffordable in many of the biggest job centers and leading to a rise in homelessness.
The U.S. Conference of Mayors called for increased investments in the Community Development Block Grant and HOME programs, in part to improve housing options and expand rental assistance.
Sen. Cory Booker (former Newark, New Jersey, mayor) and Julián Castro (former San Antonio, Texas, mayor) have both proposed refundable tax credits for renters. Tom Steyer proposed more than doubling government spending on homelessness.
3. Climate Change: Cities have been leaders in commitments to reduce emissions and promote renewable energy. Local officials want federal resources to help accelerate those efforts and to establish policies and incentives for new and existing buildings to be carbon neutral.
"It's not just a coastal issue, it's not just about rising sea levels," said Sen. Amy Klobuchar at last week's mayors' forum in Waterloo, Iowa. "Home insurance has doubled across this country. That's an economic argument that hits people in a different way."
4. Gun Control: Both organizations back universal background checks for gun sales and transfers.
5. Workforce development: Both the League of Cities and Conference of Mayors emphasized the importance of skills training and apprenticeships to help prepare workers for jobs of the future as AI and automation become more pervasive.
Expanding Pell Grant eligibility and other grants for upskilling and reskilling are also on the wish list.
Go deeper: Why 2020 has become the mayors' race
2. Kick-starting tech hubs beyond the usual-suspect cities
Tech-based economic growth has become so concentrated in the top 5% of metro areas that experts are proposing a federal push to jump-start new tech hubs in the heartland.
Why it matters: This divergence of economic realities between the top "superstar metros" and almost everywhere else shows how powerful clusters of skilled workers, jobs and investment have compounded the success of booming cities and left widening gaps among regions.
Driving the news: On Monday, the Brookings Institution and the Information Technology and Innovation Foundation released an ambitious proposal to spread the innovation economy more evenly across the country.
The idea is to provide 10-year R&D funding and regulatory benefits to 8–10 promising metros that have the right ingredients for success outside of existing tech hubs.
How it would work: The proposal suggests federal outlays of about $100 billion over 10 years. The money would be distributed after a "rigorous competitive process" selects 8–10 metro areas that have demonstrated the most promise in becoming tech hubs in their own right.
Criteria would include: a population greater than 500,000; sizable levels of existing university R&D; a highly educated population in STEM fields; a distance of at least 100 miles from a "superstar" metro.
Potential contenders could include: Madison, Wisconsin; Minneapolis, Minnesota; Pittsburgh, Pennsylvania; Chicago, Illinois; Nashville, Tennessee.
3. D.C. metro leads on cybersecurity talent but trails in AI workers
The national capital region (Washington, D.C., metro area) accounts for 12% of all U.S. workers in the information security field — more than double the San Francisco Bay Area.
But when it comes to AI talent, San Francisco and Seattle have almost 40% of the total workforce.
Why it matters: "Regions should consider what kinds of skills they need to achieve to support their local economies, and then choose a couple of areas to make bigger bets (based on current gaps relative to where there is demand) to help an area thrive," said McKinsey partner Brooke Weddle, who co-authored a report with the Greater Washington Partnership to evaluate the D.C. region's talent pipeline.
The large presence of the defense industry in the D.C. area helps draw in info-sec talent. Meanwhile, the Big Tech companies on the West Coast are among the biggest investors in AI development.
Quick take: Data security and AI are increasingly intertwined, and the potential for adversaries to use AI to automate large-scale attacks is a major threat. So look for these employment clusters to even out as the fields integrate over time.
Go deeper: After HQ2, Northern Virginia tries to build a regional brand
4. South Bend bucks the trend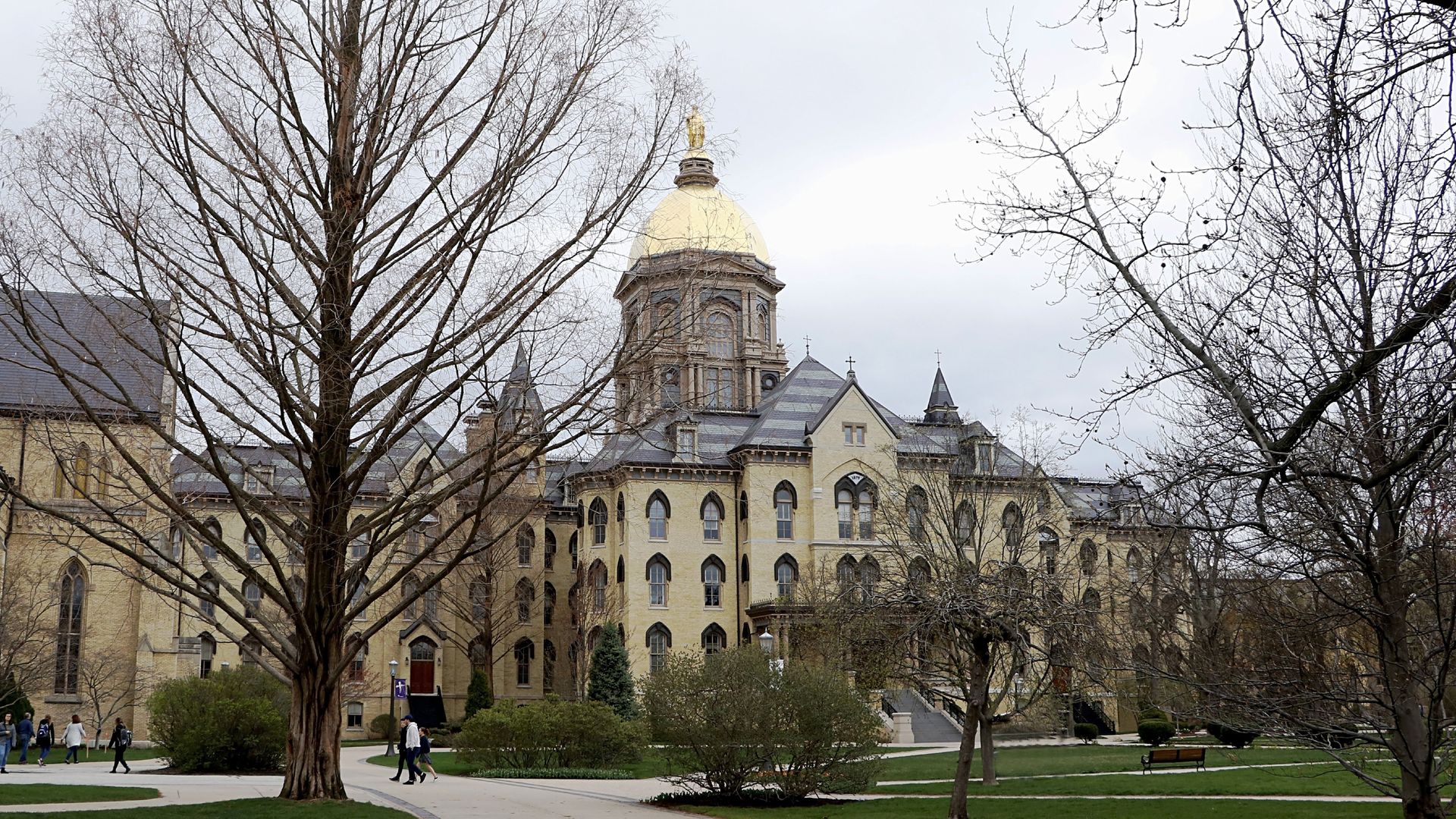 In the age of winner-take-all cities, big metros on the coasts are taking an outsized share of wealth, jobs and talent. But South Bend, Indiana, is bucking that trend, Axios' Erica Pandey writes.
The big picture: "There are a lot of South Bends," says Max Brickman, founder of Heartland Ventures, a VC firm based in the Indiana city. It's one of several smaller Midwestern cities that are using their history of expertise in industries like manufacturing and logistics to bring high-tech jobs in those fields to town.
"People are starting to look past smokestack chasing and look at the next phase of economic development," says Brickman.
What's happening:
A number of startups have recently either relocated to or opened secondary offices in South Bend.
South Bend is starting to look like a coastal metro, too. Cook Political Report's Dave Wasserman notes that it's the least populous U.S. city to have a Whole Foods, Lululemon, Apple Store, Urban Outfitters and Pure Barre — all bastions of the urban millennial lifestyle.
The city is also helped by its status as a college town. Notre Dame has propped up an "innovation hub" inside an abandoned Studebaker factory.
But, but, but: The city still has a yawning racial wealth gap, and median per capita income is less than $20,000 per year (compared to the national median of about $34,000 per year).
Like in many up-and-coming cities, the comeback in South Bend is still uneven — and it's benefitting just a small share of the population.
5. Kansas City votes to provide free bus rides
Kansas City, Missouri, is set to be the largest city in the country to offer free bus rides to all of its citizens, Axios' Rashaan Ayesh reports.
The big picture: Kansas City is effectively a guinea pig as other cities wait to see how the free bus ride system will play out.
Why it matters: "I think this is only the beginning for the next step in good transportation equity," Kansas City Mayor Quinton Lucas said.
For working people, saving "$1,500 or $2,000 a year on bus fare makes a difference when you make $8" an hour, Lucas said.
He also says it will increase access to jobs.
By the numbers: The entire cost to make the bus system free is about $12 million annually, and the city will have to front $8 million, per NPR. In a city with a $1.7 billion budget, Lucas said enough cost-saving initiatives should make free bus fares possible.
According to Lucas, it costs the city $2 million a year to collect bus fares and maintain the system, so that money will now go toward the free fares.
What's next: Lucas hopes the buses will be completely free for all residents by June 2020.
Worth noting: Other places have free bus fare for residents, but it's mainly in college towns as a service for students and university employees such as Chapel Hill, North Carolina, or Ann Arbor, Michigan.
Go deeper:
6. Urban files
Competition gets fierce in food delivery ☝️(Axios)
Florida Keys deliver a hard message: As seas rise, some places can't be saved (NYT)
Floating cities: The next big real estate boom (Forbes)
Buffalo reassessed: Uneven growth belies citywide renaissance (Buffalo News)
House poor: How price hikes hurt the most vulnerable (Mercury News)
Why your holiday travel is awful (Politico)
New York learns a valuable lesson about subsidies (Axios)
Quoted:
"This initiative will set the stage for the Raleigh of the future and determine what our city will become over the next decade. It's our moonshot. Something we, as a city, must do."
— Raleigh, North Carolina, Mayor Mary-Ann Baldwin in calling for a bond to help pay for affordable housing and parks, per the
News & Observer
7. 1 📚 thing: Public libraries become mental health resource centers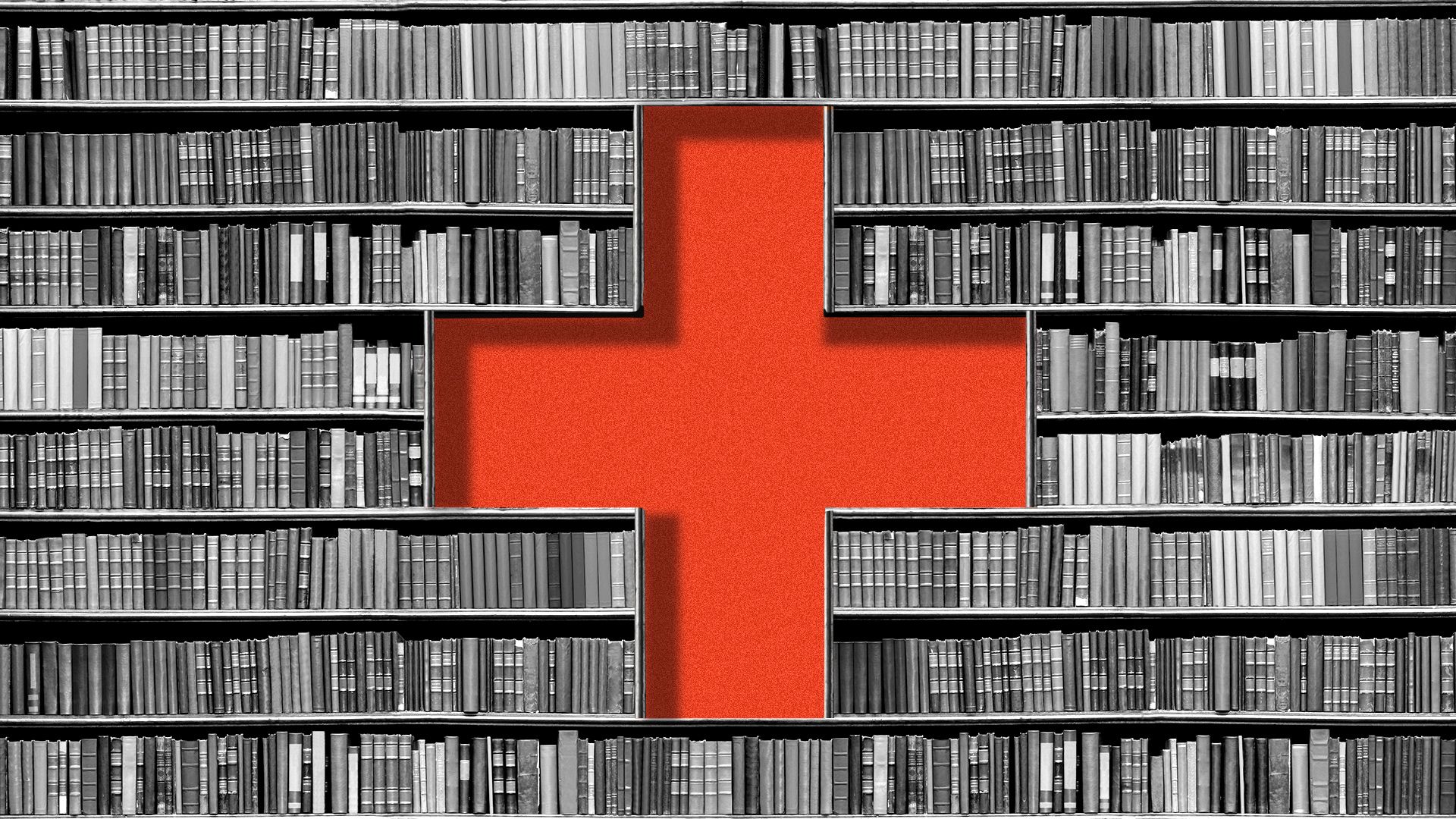 Libraries are taking on new duties as resources for people who need mental health help, Axios' Marisa Fernandez reports.
Why it works: "Most people feel very comfortable walking into a library to get information" as opposed to a clinic, New York City first lady Chirlane McCray, who helped spearhead one such initiative, tells Axios.
Details: This month, New York City's mental health initiative partnered with more than a dozen New York Public Library branches to provide free mental health first aid training, social-emotional learning and more — including, of course, relevant books.
The NYPL also partners with NYU's Silver School of Social Work. Several branches invite agencies to visit and provide assistance with public benefit programs.
The San Francisco Public Library, which sees about 1,000 homeless visitors every day, hired a library-based psychiatric social worker in 2009, the Library Journal reports.
Pima County Public Library in Arizona was the first library to hire a public health nurse as a permanent staff member.
Yes, but: Programming and information in libraries is not a replacement for professional treatment, a spokesperson for the New York Public Library notes.