Welcome back to Axios Cities. Thanks for reading. Have feedback? Just hit reply. If you aren't already a subscriber, sign up here.
Today's newsletter is 1,278 words, a 5-minute read.
1 big thing: Why cities lose high-stakes elections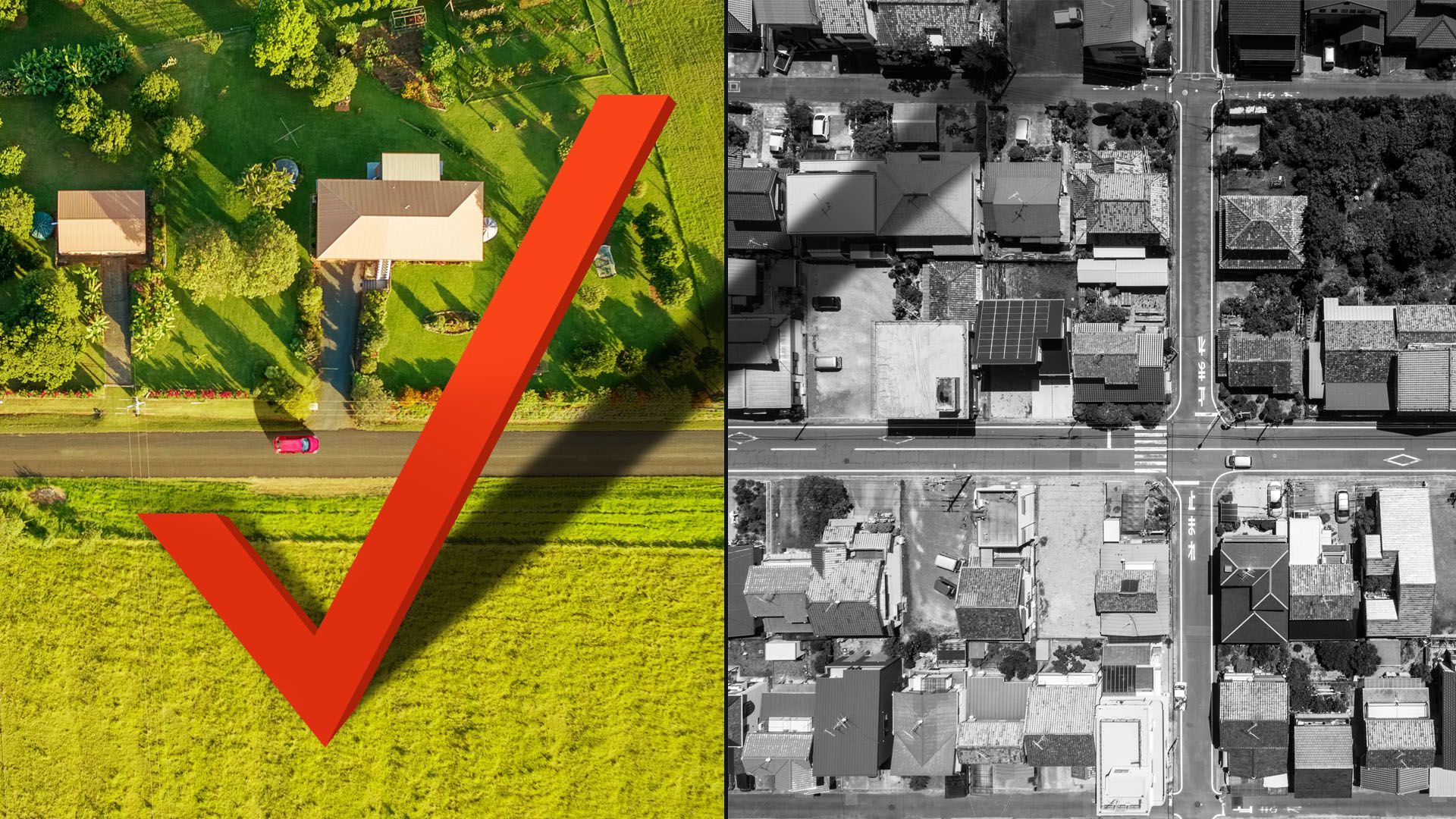 The rural-urban divide is the defining split in American elections, and that often disadvantages cities, even though they have more voters.
Why it matters: With Democrats clustered in cities and Republicans spread out among exurbs, suburbs are now critical battlegrounds. For example, Democrats swept Virginia's elections Tuesday night thanks in part to suburban voters.
The big picture: "American elections have come to be seen as high-stakes sectional battles pitting the interests and identities of cities and inner suburbs against those of exurbs and the rural periphery," Stanford political scientist Jonathan Rodden writes in his book "Why Cities Lose."
"In turn, this asymmetry between votes and seats only further fans the flames of urban-rural sectionalism ... a trend that is worrisome for the stability and health of American Democracy regardless of one's partisan or ideological perspective," Rodden writes.
Where it stands: Democrats overwhelmingly take majorities in city centers and inner suburbs, while Republicans' vote share increases as you move to the middle-ring suburbs, becoming more prevalent in distant exurbs and rural areas.
This dynamic pits cities against the rural peripheries.
Urban-rural polarization has, in many states, allowed Republicans to win more seats than their share of the votes — and that could be the case even without gerrymandering due to demographic patterns and voter behavior, Rodden writes.
In post-industrial cities in the Northeast and Midwest, groups concentrated in the urban core — minorities, young people, renters and low-income residents — are less likely to vote.
For example, less than half of registered voters in the Democratic precincts closest to the center of Cleveland voted in 2016. Turnout exceeded 75% in largely Republican exurbs.
What's next: Fast-growing Sunbelt cities, like Orlando and Houston, are more politically diverse.
Population movements are starting to mix Democrats and Republicans, Rodden said, as young people move to the suburbs to look for affordable housing in smaller cities.
"If Democrats just try to mobilize their base and urban voters, they'll have to really increase turnout in city centers," Rodden told Axios. "But even working to claw back some voters in rural areas, and mid-sized industrial towns in the Midwest, would make a big difference."
The bottom line: Winning in cities isn't enough for Democrats, and winning in exurbs isn't enough for Republicans.
Go deeper: Where politics meets geography
2. Big Tech, new housing lender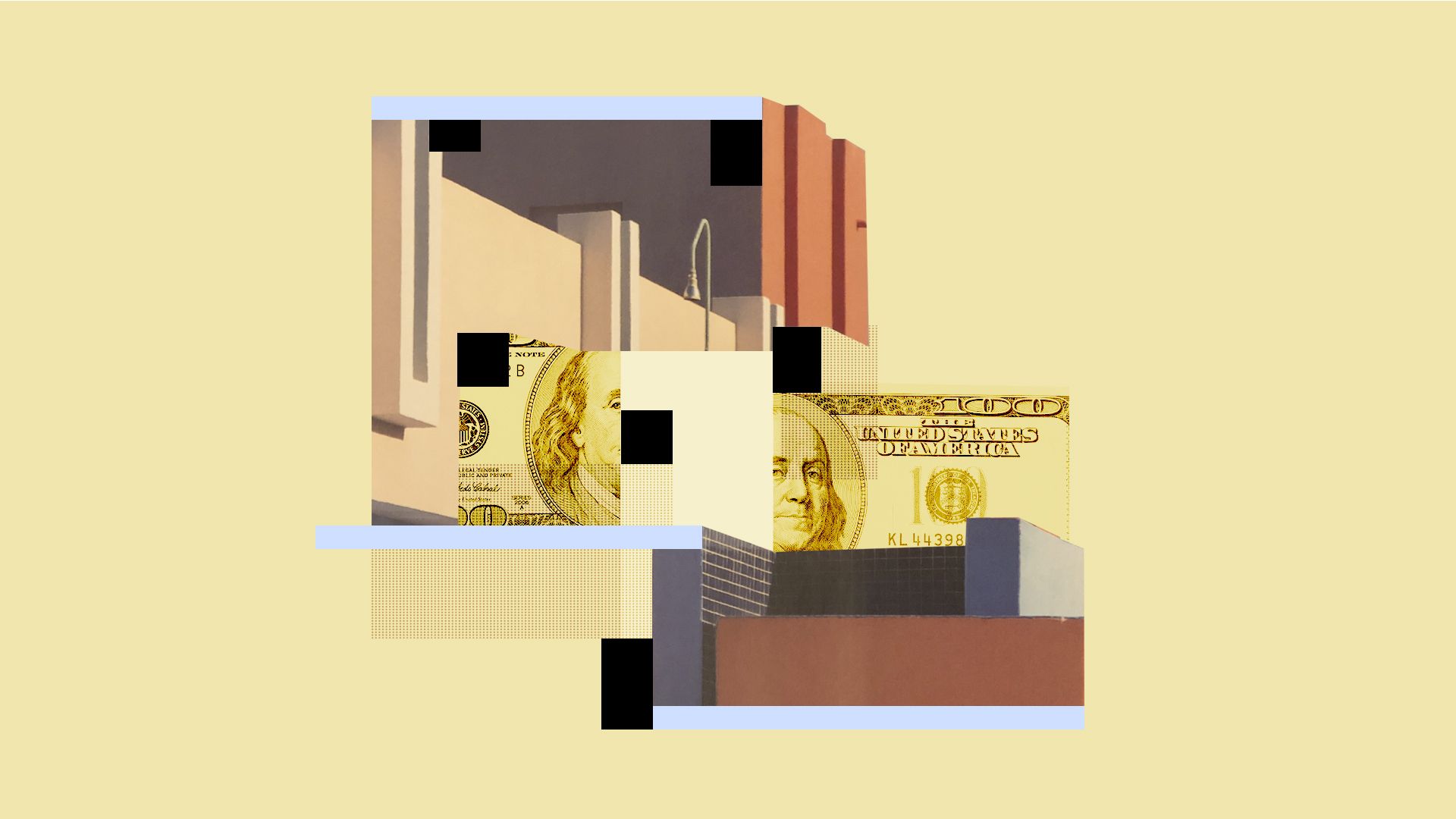 Four of the world's richest companies are pouring a collective $5 billion into housing on the West Coast, raising an expectation that companies will serve as part financier, part philanthropist as tech hubs try to add more supply to incredibly tight housing markets.
Driving the news: Apple this week pledged $2.5 billion to housing initiatives in Silicon Valley, where even high-paid tech workers — let alone teachers, nurses and police officers — are struggling to find houses they can afford.
The big picture: Other tech companies have announced efforts over the past year to alleviate the housing crisis around their headquarters.
Facebook committed $1 billion to help create mixed-income housing units, housing for homeless and housing for teachers and "essential workers."
Google has also committed $1 billion, including repurposing $750 million of Google-owned land for housing, and a $250 million investment fund to incentivize developers to build at least 5,000 affordable housing units.
Microsoft committed $500 million toward loans and grants to accelerate construction of affordable housing in the Seattle region, as well as grants to address homelessness.
Local leaders praised the investments, and housing experts say corporate investments and philanthropy will play a bigger role in addressing the housing crunch going forward.
Yes, but: Some of the biggest factors driving up housing costs are out of tech companies' control.
In California, single-family zoning and opposition to denser development have been huge drivers of skyrocketing prices. In Apple's hometown of Cupertino, a battle has raged for three years over plans to rezone a defunct mall property for housing.
In the short term, Apple's $1 billion for first-time homebuyers will increase demand but not supply, "probably actively making things worse for people who aren't first-time homebuyers," said Salim Furth, a senior research fellow at the Mercatus Center at George Mason University.
"Tech companies don't zone land or issue building permits," tweeted California state Sen. Scott Wiener, whose district includes San Francisco.
"There's no question that our local communities need to do more, and particularly the small suburban towns that have been quite welcoming to multibillion-dollar tech campus but are willing to build walls when it comes to more housing development," said San Jose Mayor Sam Liccardo, noting that Cupertino didn't add any housing units while Apple's $3.6 billion headquarters was being built.
The bottom line: "Local communities have to be much more positive about approving housing construction. The biggest problem over the past 30 years has been the shortage of housing, especially rental housing," said Ken Rosen, chairman of the Berkeley Fisher Center for Real Estate and Urban Economics.
3. Helping teachers afford homes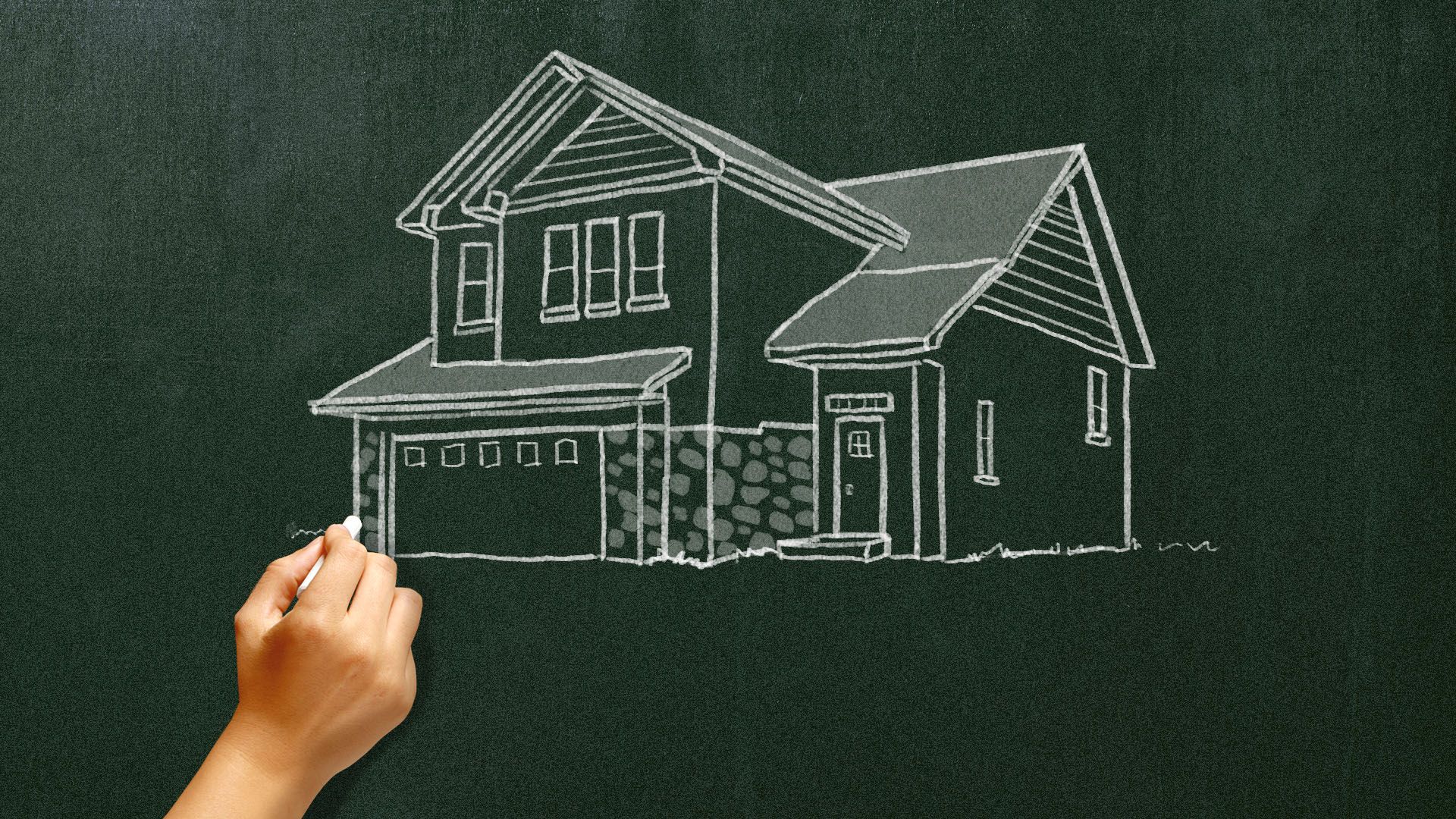 Teachers would have to spend nearly 50% of their paycheck to afford the median price of rent in the U.S. — $1,483 per month — leaving little room for other expenses, according to data from Zillow.
What's happening: Experiments in new financing models and dedicated teacher housing are cropping up in some cities with high housing prices, Axios' Marisa Fernandez reports.
Landed, a startup in seven major cities including San Francisco, Denver and Washington, D.C., targets teachers by contributing a percentage of the down payment for a home in exchange for a piece of the eventual sale price down the road. It has helped 250 teachers so far.
Officials in Miami-Dade County proposed building a middle school with one floor designated as teacher housing, the Miami Herald reports.
In higher education, Stanford University has been leasing homes to its faculty at prices below market rates, KQED reports.
Seattle-based architecture firm NAC touts how its campus designs for faculty housing is increasingly becoming a necessity in expensive areas.
Meanwhile, Democratic presidential candidates Sens. Kamala Harris, Elizabeth Warren and Bernie Sanders want to give teachers a base pay increase.
Separately, Gov. Ron DeSantis (R-Fla.) introduced legislation that would put $603 million into new teacher salaries to boost the minimum pay to $47,500, the Tampa Bay Times reports.
The bottom line: Even with pay increases, many teachers will still struggle to afford homes in the most expensive cities. The typical new homeowner in California's largest metro areas must earn many times that of a local teacher's salary, a Brookings Institution analysis shows.
4. Inevitable rising seas
Rising sea levels will threaten 40 million more people — three times that of previous estimates — over the next 30 years, new research says. Poorer Asian countries are most at risk, Axios' Amy Harder reports.
"Most sea level rise between now and 2050 is already baked in," said Benjamin Strauss, co-author of the peer-reviewed report by science organization Climate Central.
Why it matters: We're learning more about how much of the damage is irreversible, like with rising sea levels — which means we need to think about not just stopping the problem, but also about adapting to the parts we can't stop.
What to watch: Strauss hopes that this research galvanizes cities to better prepare for rising seas that are inevitably coming, but also momentum to cut emissions to limit the worst impacts by the end of this century.
His research suggests that if we continue business as usual — emissions left mostly unchecked — up to 200 million more people will be at risk by 2100.
5. Urban files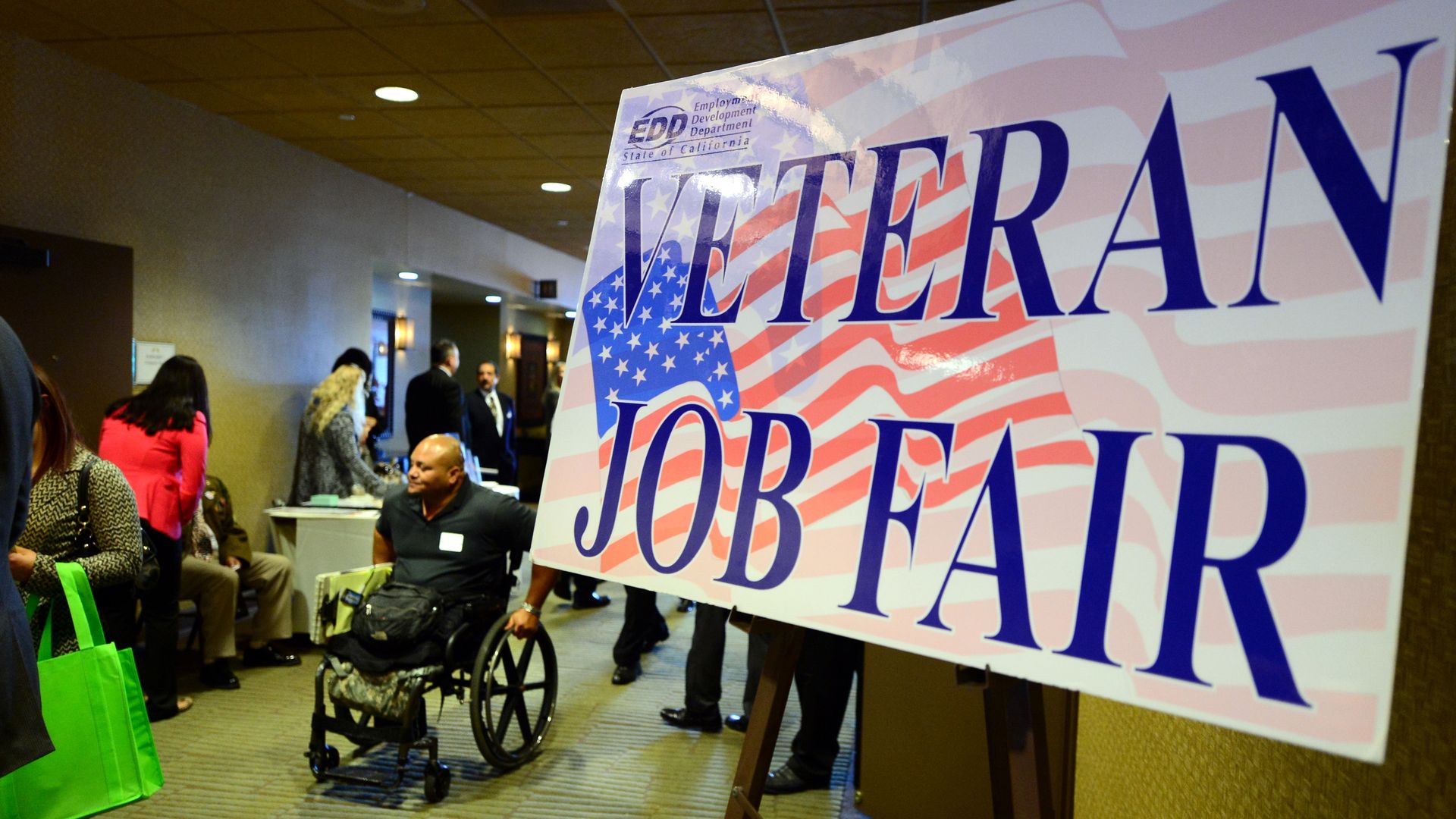 Veterans face underemployment in several major cities (Axios)
NTSB recommends mandatory helmet laws, protected bike lanes (Smart Cities Dive)
Who owns Silicon Valley? (Mercury News)
America's largest health insurer is giving apartments to homeless people (Bloomberg)
Municipal bonds are on pace for a record year (Axios)
6. 1 🍩 thing: Pittsburgh bakery memorializes bus in sinkhole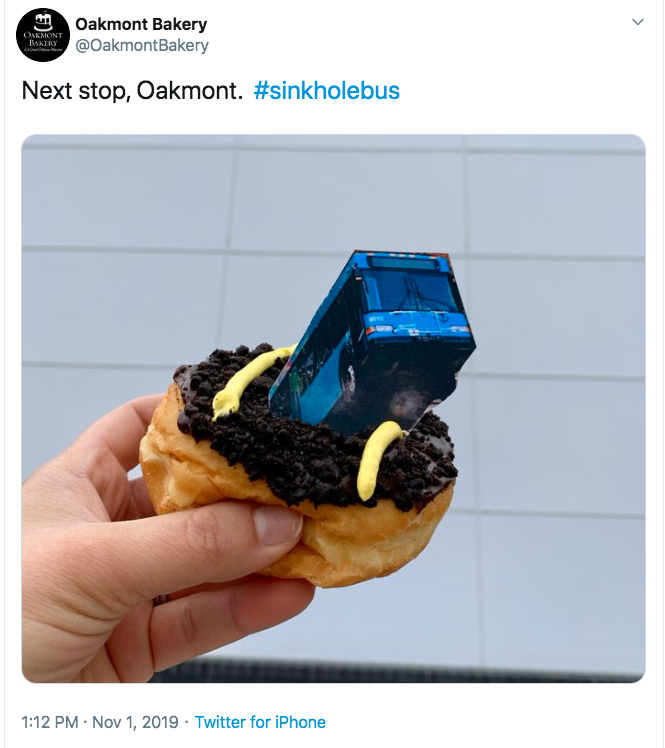 You've probably seen the dramatic photos of a Port Authority bus stuck in a sinkhole in downtown Pittsburgh. Now the moment is being remembered with its own donut by a local bakery.
"The donut even features pieces of chocolate that look like the crumbled area surrounding the sinkhole," per WTAE in Pittsburgh.
Other local businesses are capitalizing on the #sinkholebus with other creative merchandise, the Pittsburgh Post-Gazette reports.
The hole is about 20 feet deep and 75 feet wide, likely forcing the road to be closed for about eight weeks, officials said.