Axios Cities
August 20, 2020
Hope you are staying cool on this steamy mid-August Thursday.
Today's edition is 1,429 words, a 5-minute read.
Not yet a subscriber? You can sign up here.
Situational awareness: At the end of today, unless an appeals court grants Uber and Lyft's request to further suspend a recent ruling ordering them to immediately reclassify drivers as employees, the companies plan to suspend their ride-hailing services across California until at least November's election.
The companies are hoping a ballot measure will allow them to keep drivers as contractors and undo a new state law. Axios' Kia Kokalitcheva breaks it down here.
1 big thing: 15-minute cities are making a comeback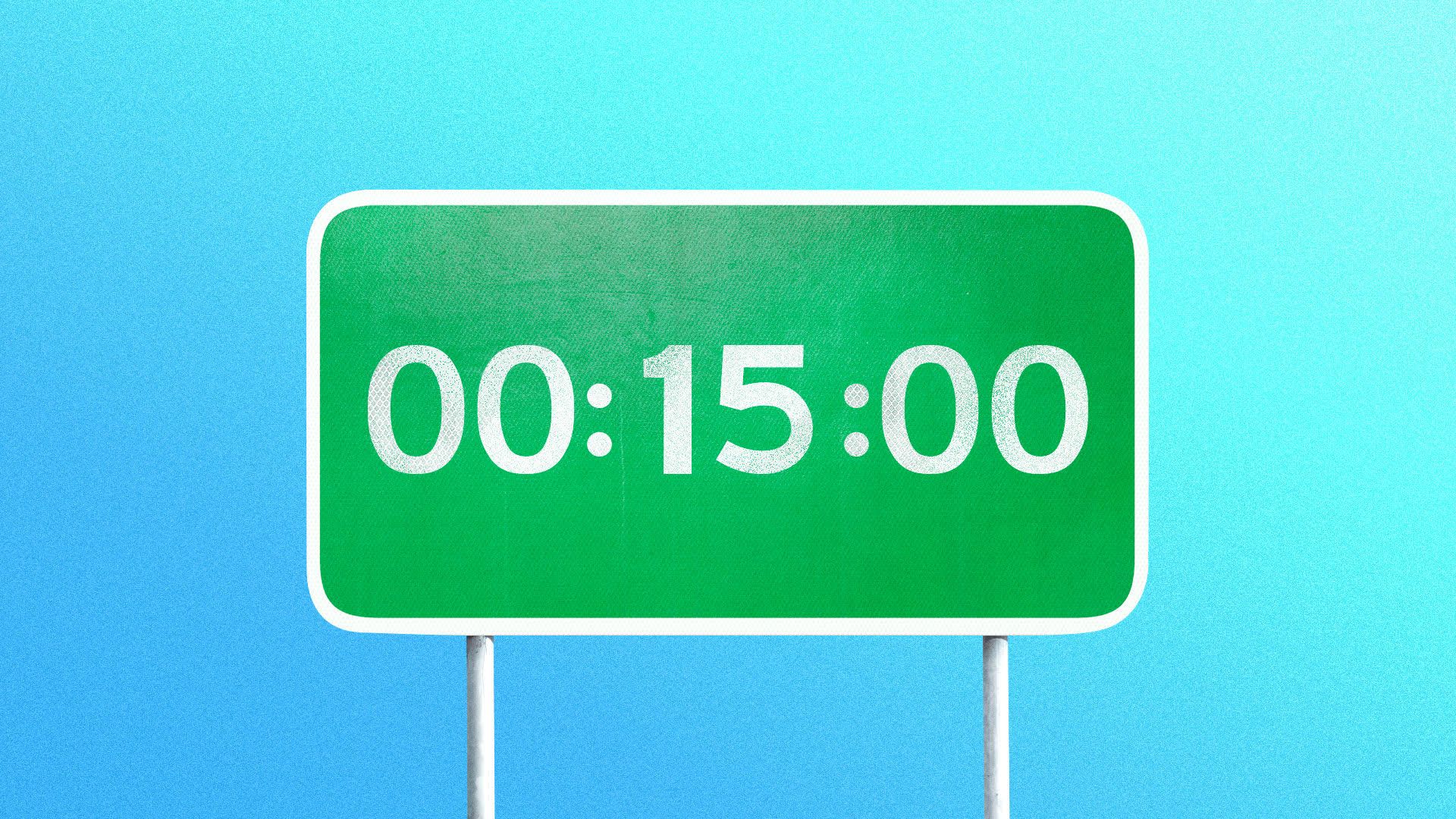 One result of our sustained stay-at-home situation is a heightened interest in staying close to home even after the pandemic subsides.
Enter the 15-minute city, a "complete neighborhood" that centers around the idea that residents can meet most of their daily needs by walking or bicycling a short distance — i.e., 15–20 minutes — from their homes.
Why it matters: Strategically clustering food outlets, doctors' offices, schools, pharmacies, banks, smaller-scale offices and places for recreation in close proximity to the people who need them can shrink the "deserts" of essential services in distressed neighborhoods.
And making more services reachable by foot or bike will help address climate change.
"When we get beyond the single-use space that has traditionally dominated our neighborhoods, and by allowing for flexibility based on the scale of the built environment, we can identify what's missing, what's needed, what's in demand in a particular neighborhood."
— Andre Brumfield, head of cities and urban design at architecture firm Gensler
Be smart: The concept of the 15-minute or 20-minute city has been around for 15–20 years. It was seen as the antidote to suburban sprawl and an argument for mixed-use, "walkable" development that encouraged people to work and live in the same vicinity.
While a few cities embraced the idea, it was often limited to more affluent entertainment or new "Main Street" districts.
The long-term shift to remote work could widen it, as companies are looking into smaller, more dispersed branch offices closer to where clusters of employees live.
And with a massive reshuffling of retail, restaurant and office space underway, rezoning for more flexible land use could be important for cities trying to recoup lost tax revenue.
"It is possible to see far more rapid change in this area than one would have expected even six months ago," said David Miller, C40's director of international diplomacy and former Toronto mayor.
The state of play: A few cities around the world are moving in this direction as a priority in their COVID-19 recovery plans, per a recent C40 Cities report. Restricting car traffic and increasing paths and lanes reserved for pedestrians and cyclists are common features.
Milan, Italy, plans to guarantee essential services within walking distance for all residents, and the city is working with businesses to encourage telework.
Paris is embracing the 15-minute city concept by adding offices and "co-working hubs'" and encouraging remote work. The city is finding new uses for existing structures — using nightclubs as gyms during the day and turning schools into parks and play spaces on weekends.
In Portland, Oregon, Mayor Ted Wheeler has committed to a "2030 complete neighborhoods" goal, allowing 90% of residents to access their daily, nonwork needs without needing to get in a car.
Between the lines: How a 15- or 20-minute city can boost sustainability has gotten the bulk of the attention.
But Brumfield sees an even bigger opportunity to boost neighborhood equity as part of the COVID-19 recovery, by helping to put less-advantaged areas on more equal footing with the amenity-rich ones.
"If we start to think about how to create more districts that connect and play off each other, we can start to see a different distribution of not only investment and wealth, but we can actually create more holistic neighborhoods across the city so people have more choice and flexibility in where they choose to live," Brumfield said.
2. Pandemic drives e-bike spike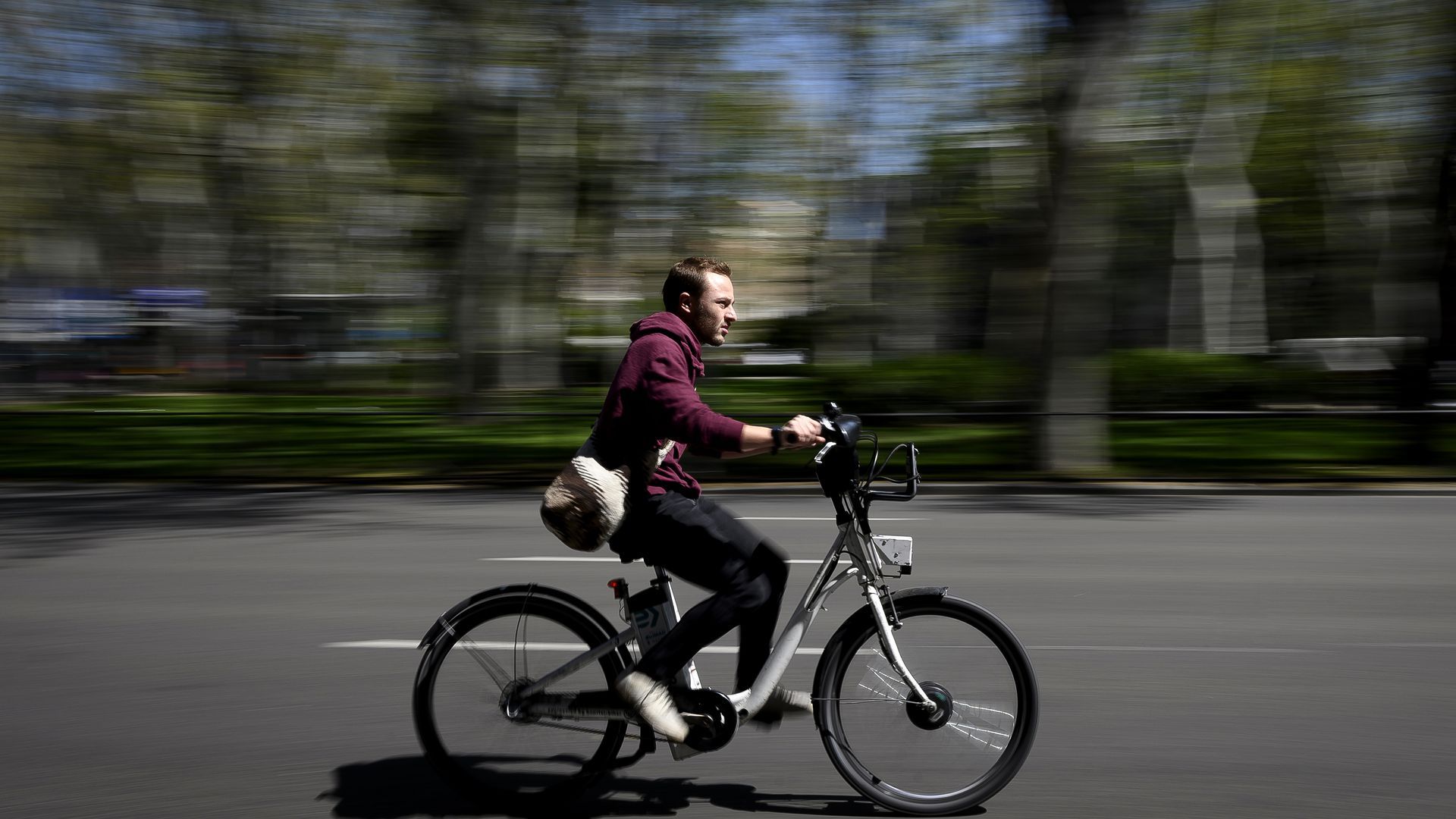 Sales of e-bikes in the U.S. increased 190% in June compared to June 2019, according to research from The NDP Group, Axios' Ashley Gold reports.
Yes, but: Ridership of shared e-bikes (such as those owned by Lime and city bike-share companies) has gone down during the pandemic. Those sectors are "still recovering" from a lack of commuters and tourists, Matt Brezina, a tech investor and pedestrian and cyclist advocate in San Francisco, told Axios.
The big picture: Many U.S. cities, including New York, San Francisco and Washington, D.C., have been closing certain streets to traffic, lowering speed limits and adding protected bike lanes, all key factors in helping people feel safe on bikes.
Some cities were far along in enhancing bicycle infrastructure prior to the pandemic, while others snapped into action when COVID-19 hit.
"A car-free space that would have taken 10 years and 100 community meetings to implement has instead been rolled out in weeks because of the COVID emergency," Brezina said.
Be smart: Smart urban design is necessary to get and keep people comfortable using bikes and e-bikes in dense areas, Jennifer Toole, president of urban planning and engineering firm Toole Design, told Axios.
Slowing automotive traffic and maintaining dedicated bike lanes make the biggest difference, Toole said.
"The pandemic has opened us up to some options that were much more difficult before," said Toole. "People are willing to think outside the box about the way we use our streets."
What's next: It's hard to predict how sustained newly adopted pandemic-era habits will be. But e-bike use may stick around even after people return to their regular routines, as they get used to pedaling around their cities, which in turn are changing to become more bike-friendly.
3. Poll: School reopening plans will factor into voting decisions
Candidates' positions on reopening schools could affect how people vote in November, according to new poll results from a Morning Consult/Murmuration national survey of 2,200 voters.
Details: 34% of adults said they would be much less likely to support a candidate for local office who pushed for schools to open for in-person learning in the fall, and 25% said they'd be much more likely to support a candidate who backed online-only learning.
By the numbers: By a wide margin, responding adults say they would be less likely (51%) rather than more likely (29%) to vote for local officials who push to reopen in-person schooling this fall.
40% of parents of K-12 children who are Black, Indigenous or people of color said they'd be much less likely to vote for a candidate who pushed to fully reopen schools, compared to 26% of white parents of K-12 children.
55% of liberal respondents agreed, compared to 32% of moderate voters and 19% of conservative voters.
Trust in the government's ability to safely reopen schools has plummeted, per the survey.
Education Secretary Betsy DeVos scored low levels of trust with 29% of respondents saying they trust her a lot or some.
President Trump is barely ahead of her at 32%.
The overall federal government isn't doing much better, at 36%.
Trust is much higher in local governments, with 60% saying they trust it to operate schools safely.
Of note: Even among voters who are favorable toward Trump, fewer than half (48%) say they trust DeVos a lot or some to ensure schools operate safely during the pandemic.
Teachers and parents, on the other hand, enjoy high levels of trust, both with 71% of adults saying they trust them some or a lot.
Interestingly, people do seem to distinguish between teachers unions and teachers overall. Teachers unions have a 17-point deficit in trust (54%) compared to teachers generally.
4. Pic du jour: Teachers protest reopening schools in Boston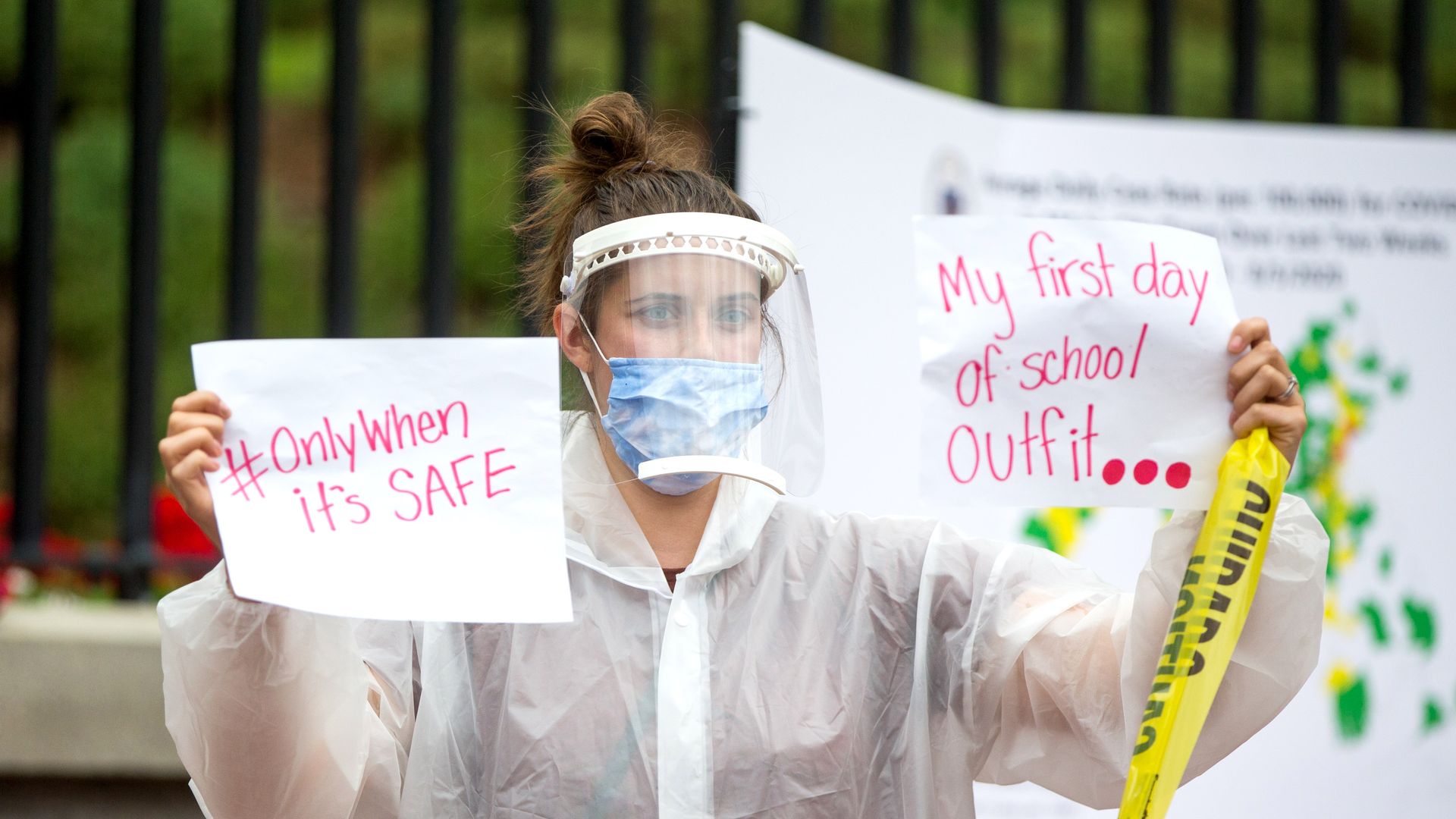 A woman holds up signs at a standout protest organized by the American Federation of Teachers at the Massachusetts State House Wednesday in Boston.
The group is calling for a uniform requirement for all districts to start the school year with a comprehensive distance-learning plan as well as clear health and safety standards that must be met for the gradual return of in-person learning.
5. Suburbanites are considering relocating, too
While realtors say homebuyers are flocking to the suburbs, new surveys from CivicScience find that suburbanites are just as likely as city dwellers to be considering a new residence, per Axios' Dion Rabouin.
Ultra-expensive cities like New York and San Francisco are seeing inhabitants depart and rents decline. Economists expect more young people to settle in less expensive cities, but none have yet emerged as the clear destination for the expected work-from-home exodus.
32% of respondents said they would move to a different city if offered the opportunity to permanently work remotely, but 30% were unsure and 38% said they would not move.
6. Urban files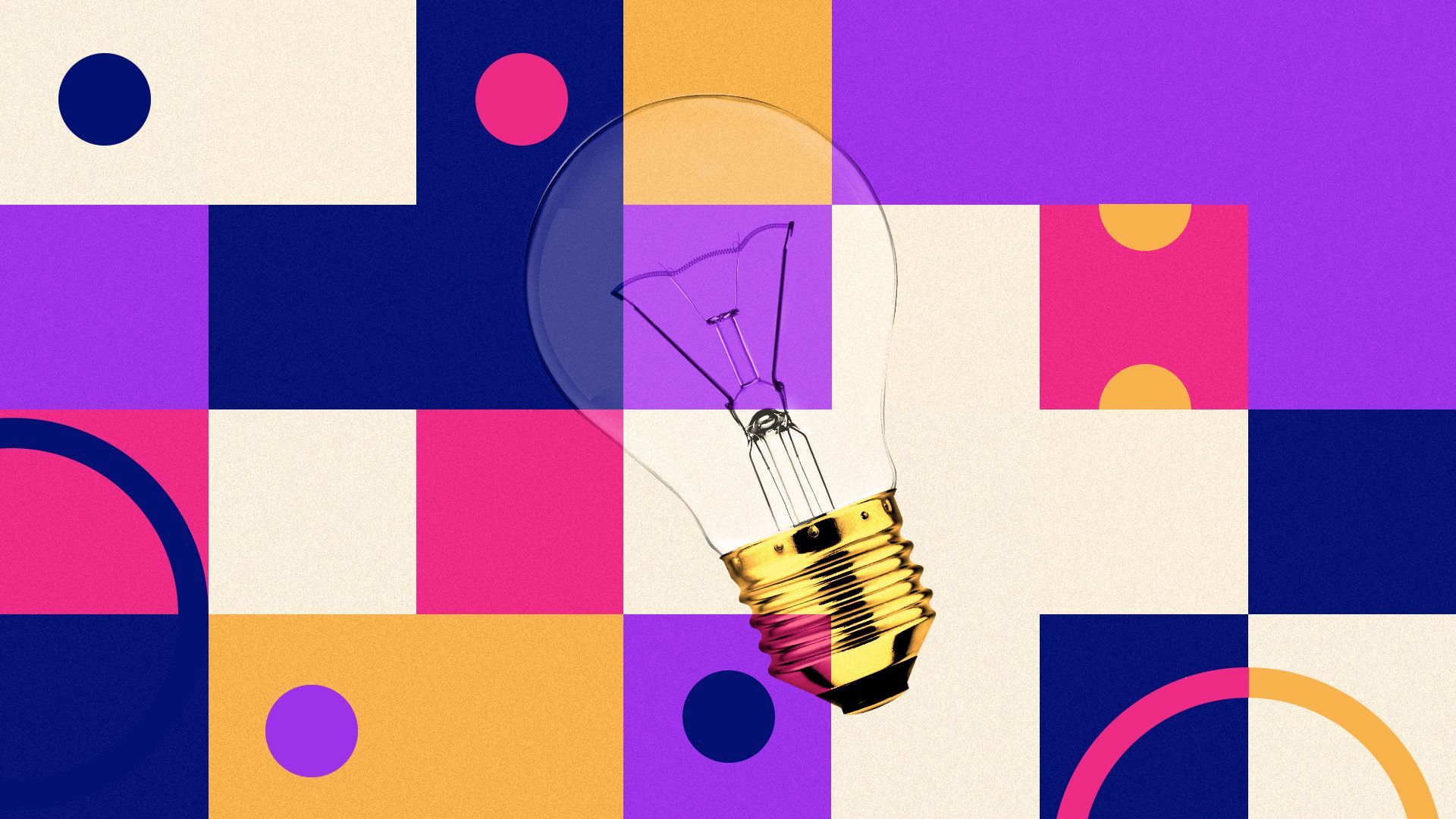 The COVID-19 learning cliff (Axios Deep Dive)
The perils and promise of America's legacy cities in the pandemic era (Brookings Institution)
Manhattan vacancy rate climbs and rents drop 10% (NYT)
Texas governor floats plan to freeze tax hikes in cities that defund police (NPR)
Coronavirus hot spots keep improving (Axios)
7. 1 helpful thing: 🚮 Volunteers keep Philly parks clean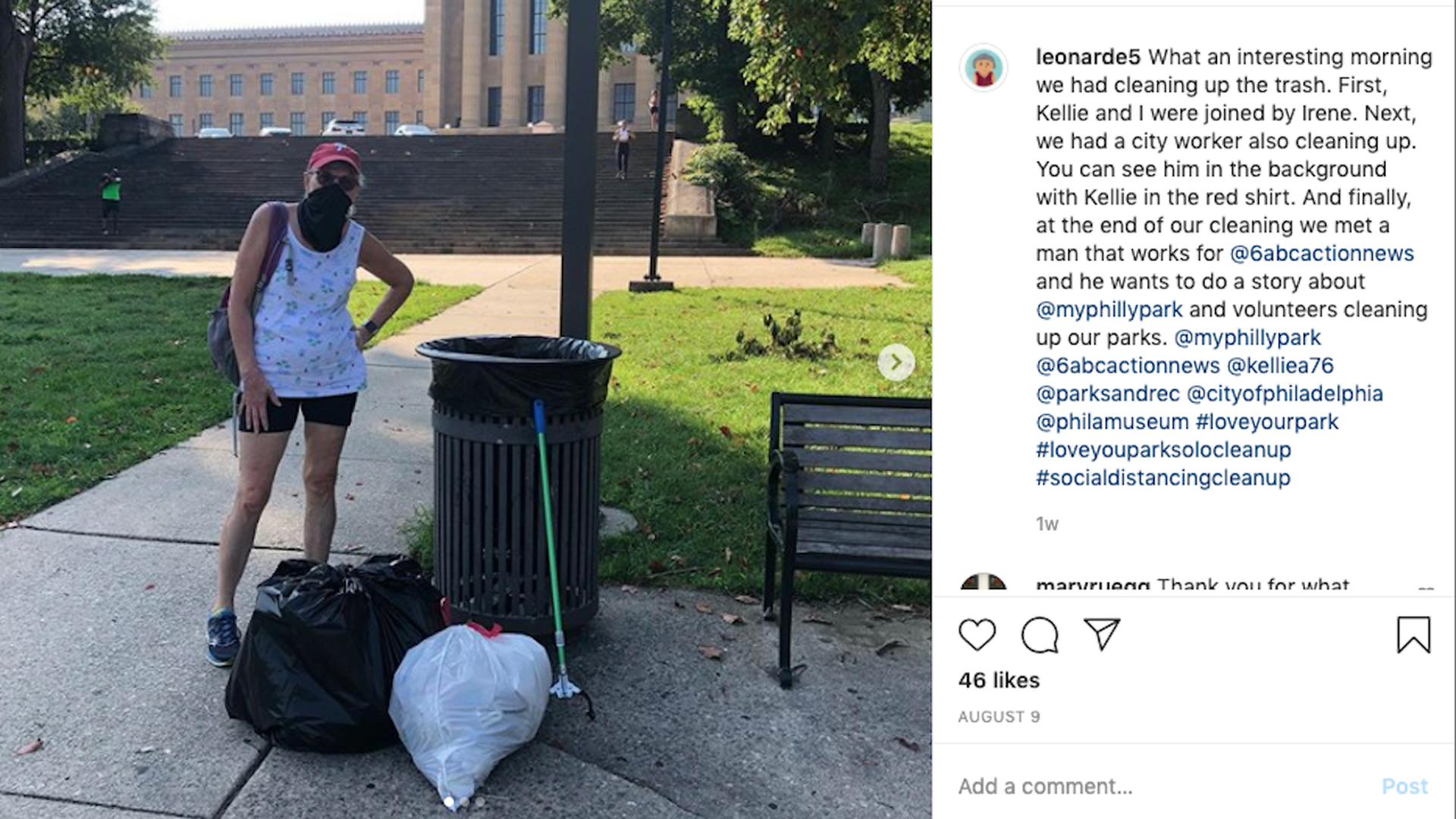 The pandemic has driven more and more people into city parks for fresh air, but stay-at-home restrictions prevented the usual community cleanup crews from helping to keep them clean.
What's happening: Volunteers are now venturing out into parks solo to pick up the trash that's been piling up, the Philadelphia Inquirer reports.
The Love Your Park Solo Cleanup project and local groups are providing cleanup kits, complete with a garbage grabber (the long pole with a claw at the end), to people and families wanting to do their part to keep parks spick-and-span.
Fun find: One volunteer found a fur coat behind the Art Museum.