Axios Cities
December 04, 2019
Happy Wednesday. Thanks for reading.
If this email was forwarded to you, you can subscribe here.
This week's edition is 1,723 words, a 6.5-minute read.
1 big thing: How Ohio boosted venture capital investment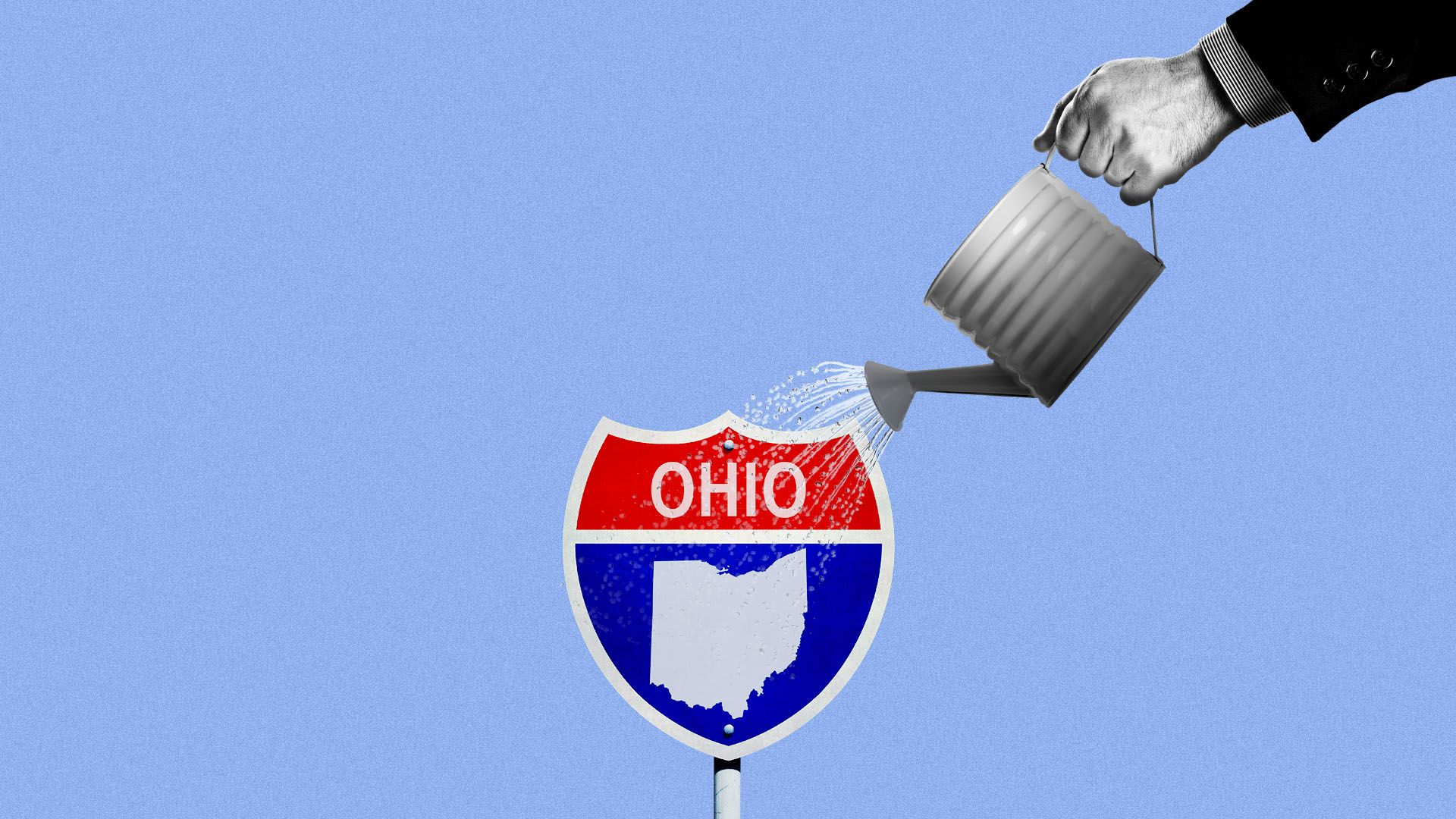 In the battle for talent and economic growth, U.S. cities are often competing with each other to become the next tech hubs and in luring new investment and jobs.
In Ohio, however, venture capital investors in three cities are working together to boost the state's startup appeal.
Why it matters: The Midwest is hardly a hotbed for venture capital activity, the majority of which goes to New York, Massachusetts and California. But legacy Rust Belt states see a chance to attract entrepreneurs looking for alternatives to pricey cities like San Francisco.
Driving the news: The Ohio Third Frontier Commission, a statewide economic development initiative, recently approved about $77 million to support tech entrepreneurs throughout the state. It's invested more than $2 billion since 2003.
A sizable portion of the latest round of funds went to three of the state's venture development funds: CincyTech in Cincinnati, JumpStart in Cleveland and Rev1 Ventures in Columbus.
What's happening: After years of population decline, Cleveland, Cincinnati and Columbus are seeing growth again.
Local business leaders there have been focused on using their legacy industries to their advantage and collaborating on deals, advising each other on portfolio companies and exchanging tips for attracting executives from the coasts.
Columbus is one of the fastest-growing cities in the Midwest. It's the state capital and home of The Ohio State University and major corporations like Nationwide Insurance, Cardinal Health and Big Lots.
Tom Walker, CEO of Rev1 Ventures, created a 70,000-square-foot startup studio in an old mattress warehouse. As it's grown, he said he's now able to attract more co-investors from the West Coast and it has gotten easier to bring senior executive talent from other regions.
Cincinnati's legacy industrial economy has been somewhat challenging to revamp, said Mike Venerable, CEO of CincyTech, a seed fund focused on life sciences and digital startups.
Several of CincyTech's investments have been acquired by out-of-state companies.
"Buyers are finding really good talent here, and there's a lifestyle arbitrage factor that goes into it," he said. "It's much easier to hire and grow here and employees tend to be more loyal."
Cleveland has leaned into its health care and medical expertise since the bottom fell out of manufacturing jobs, said Ray Leach, CEO of JumpStart Inc., a Cleveland-based nonprofit venture development organization.
The big picture: The public-private collaboration and cross-city relationships have made the difference for Ohio, the investors say.
Leach, Walker and Venerable meet frequently and have a running text message chain to compare notes.
The state's investment, Venerable said, has let each city "spin up what made sense for it," allowing each to develop a distinct entrepreneurial ecosystem without directly competing for resources.
Go deeper:
2. Ohio's VC investment boom lures founders
Venture capital investments in Ohio more than doubled in five years, and the increased availability of funding is helping to attract a new crop of startup founders.
Zooming in: Columbus in particular is experiencing a mini-renaissance as technology is disrupting legacy industries such as manufacturing, insurance, financial services, retail and health care.
Columbus-based Drive Capital, one of the biggest VC firms in the region led by two Sequoia Capital alums, raised $350 million for its third venture fund this year. It's backed companies like Root Insurance, which is now valued at $3.65 billion after a $350 million funding round (Ohio's largest-ever VC funding round).
Connected cars: Arnab Nandi, 36, spun his company Mobikit, a data infrastructure platform for connected vehicles, out of The Ohio State University, where he is on leave from the faculty.
Being three hours away from auto-focused hubs of Detroit and Pittsburgh make Columbus ideal, he said. And he can recruit recent OSU grads.
"It's about giving those young professionals a reason to stay and not think that they have to move to California to start a tech career," he said.
Insurance: Steve Lekas, 38, worked at insurance companies in New York and San Francisco. When he co-founded Branch, which lets consumers bundle low-cost home and car insurance, he settled on Columbus after analyzing more than 80 cities. He's relocated six employees there.
It came down to the cost of living and types of talent available. Columbus is home to several major insurance companies.
"I couldn't find any real benefit to us being in the Bay Area," he said. "But I could see how the price we put in front of consumers was higher as a result in a very price-sensitive marketplace."
Branch has raised $8.5 million from Bay-area-based VC Foundation Capital, New York-based Greycroft and Revolution's Rise of the Rest Fund, which also invested an undisclosed amount in Mobikit.
3. FCC to launch $9 billion 5G Fund for rural coverage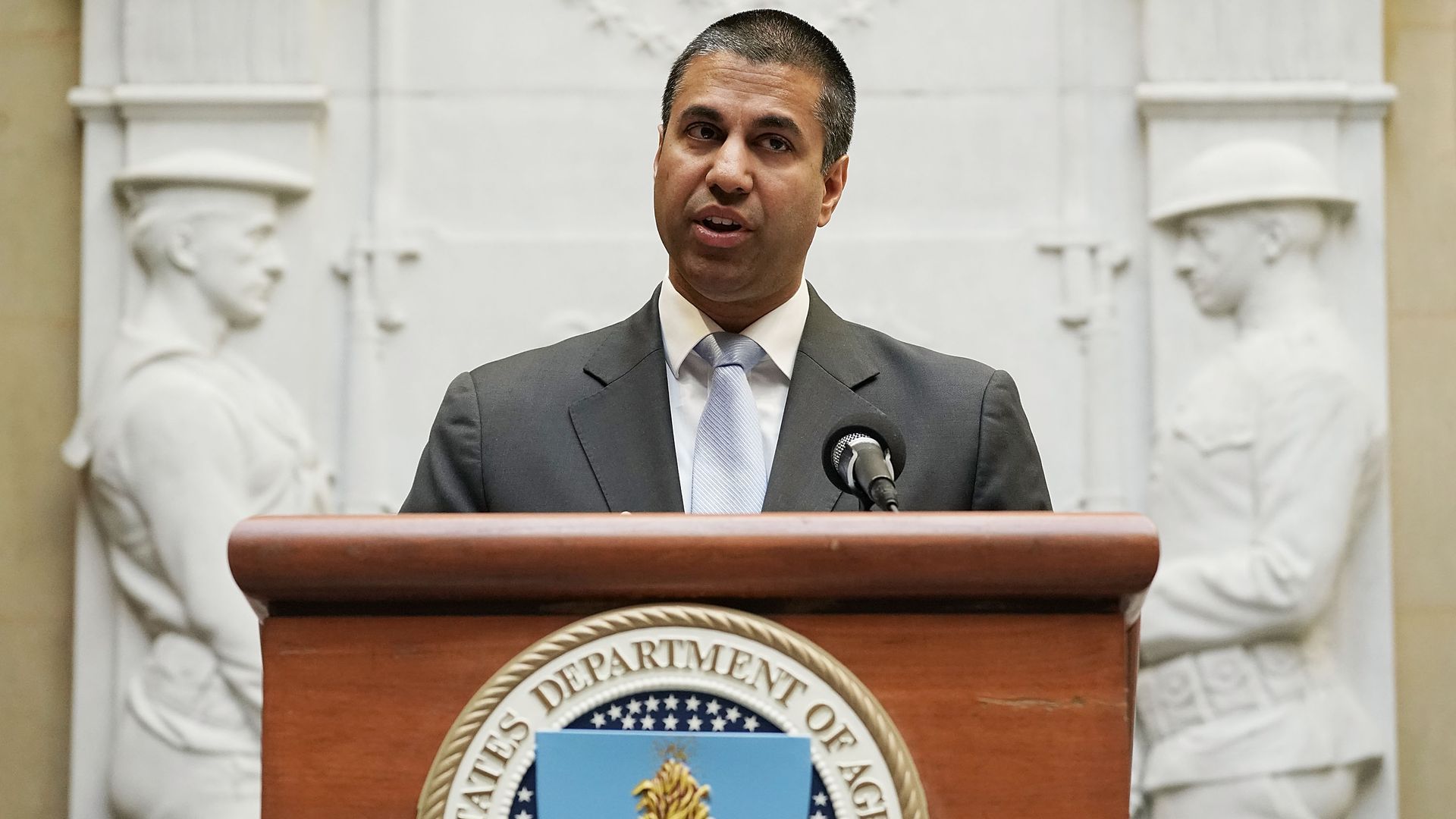 The Federal Communications Commission intends to launch a new $9 billion 5G Fund to spur deployment of wireless service in hard-to-serve rural areas, scrapping an existing program meant to spur 4G LTE service.
Why it matters: Each new wave of wireless technology has rolled out quickly in urban centers but faced technical and financial hurdles in reaching rural customers, Axios' Margaret Harding McGill writes.
The FCC struggled to get the previous $4.53 billion 4G program off the ground over the last two years amid widespread criticism that coverage data submitted by the carriers did not accurately reflect where there already is 4G service.
Driving the news: FCC chairman Ajit Pai said Wednesday that commission staff found that data submitted by certain carriers for the original funding program did not reflect on-the-ground experiences measured by speed tests.
Staffers drove nearly 10,000 miles to conduct speed tests of carrier networks, Pai said.
"Mobile carriers must submit accurate broadband coverage data to the commission," Pai said in a statement. "Simply put, we need to make sure that federal funding goes to areas that need it the most."
What's next: Pai's new proposal would have the FCC allocate $9 billion through a reverse auction to subsidize 5G deployment in rural America.
The fund would also set aside at least $1 billion for precision agriculture deployments.
4. Why Asian cities have the edge on revamping transportation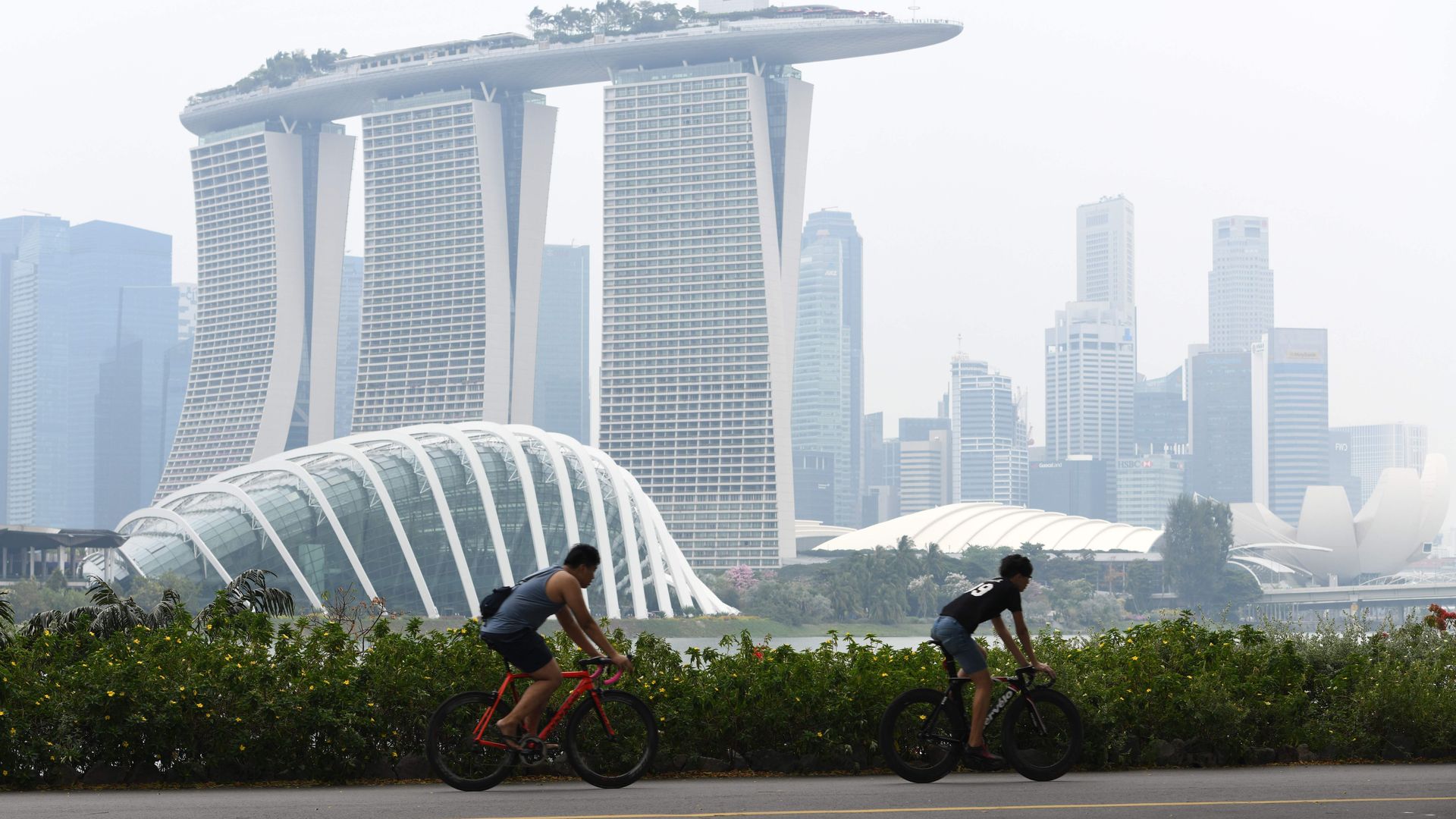 A handful of cities in Asia are ahead when it comes to preparing for and implementing the next-generation of mobility — ranging from autonomous vehicles, electrification, shared car fleets and multimodal platforms.
Why it matters: People are cramming into cities around the globe, leading to congestion and denser development. That means personal vehicles are getting pushed aside for more efficient and sustainable modes of transportation.
Five cities — Singapore, Shanghai, Tokyo, Beijing and Seoul — ranked in the top 10 of the Urban Mobility Readiness Index compiled by Oliver Wyman Forum and the University of California, Berkeley.
European cities — Amsterdam, London, Helsinki and Berlin — are also showing progress, per the report.
Singapore gets high marks in terms of innovation by collaborating with academia and businesses, nurturing a "tech hub" attracting mobility startups and supporting smart-city experiments in autonomous vehicles and traffic management.
Hong Kong ranked first in terms of social impact — thanks to its high utilization of mass transit, which accounts for 88% of the city's transportation.
Beijing got the top spot in terms of "market attractiveness," due to the sizable government investments in public transportation, new energy and logistics industries — and developing its ride-hailing and vehicle-sharing through well-funded startups.
Seoul, while not the top scorer in any category, ranked in the top 10 in four out of five categories — the highest being infrastructure, such as walkability and density of public transit stations.
Tokyo ranks high in efficiency, meaning its public transportation system is highly reliable, well-run and affordable while the city prioritizes modes other than cars by providing bicycle and bus lanes.
"Cities score high not just because their subways run on time, but because they have established a pattern of policymaking and investing in mass transit that ensures incorporation of innovations over time."
— Oliver Wyman Forum's Urban Mobility Readiness Index
The bottom line: Chinese cities have benefited from the country's aggressive encouragement of electric car use (see below) and other centralized infrastructure policies.
5. LA's long road to EVs
Los Angeles officials and partners launched a low-carbon transportation plan that's aimed, among other things, at having EVs account for 80% of vehicles sold and 30% of vehicles on the road in 2028.
Why it matters: The "roadmap" unveiled last week is the latest effort among major cities to move toward more climate-friendly transit options, Axios' Ben Geman writes.
But, but, but: Check out the chart above, which shows that LA has a long way to go. It's drawn from data in this Nov. 21 International Council on Clean Transportation report about how different cities are seeking to electrify driving.
What's next: Heavy lifting. The LA plan unveiled by multistakeholder Transportation Electrification Partnership calls for crafting policy details over the next year.
The partnership envisions efforts lumped around consumer incentives, working with ride-hailing and other mobility firms, infrastructure deployment and more.
6. Urban files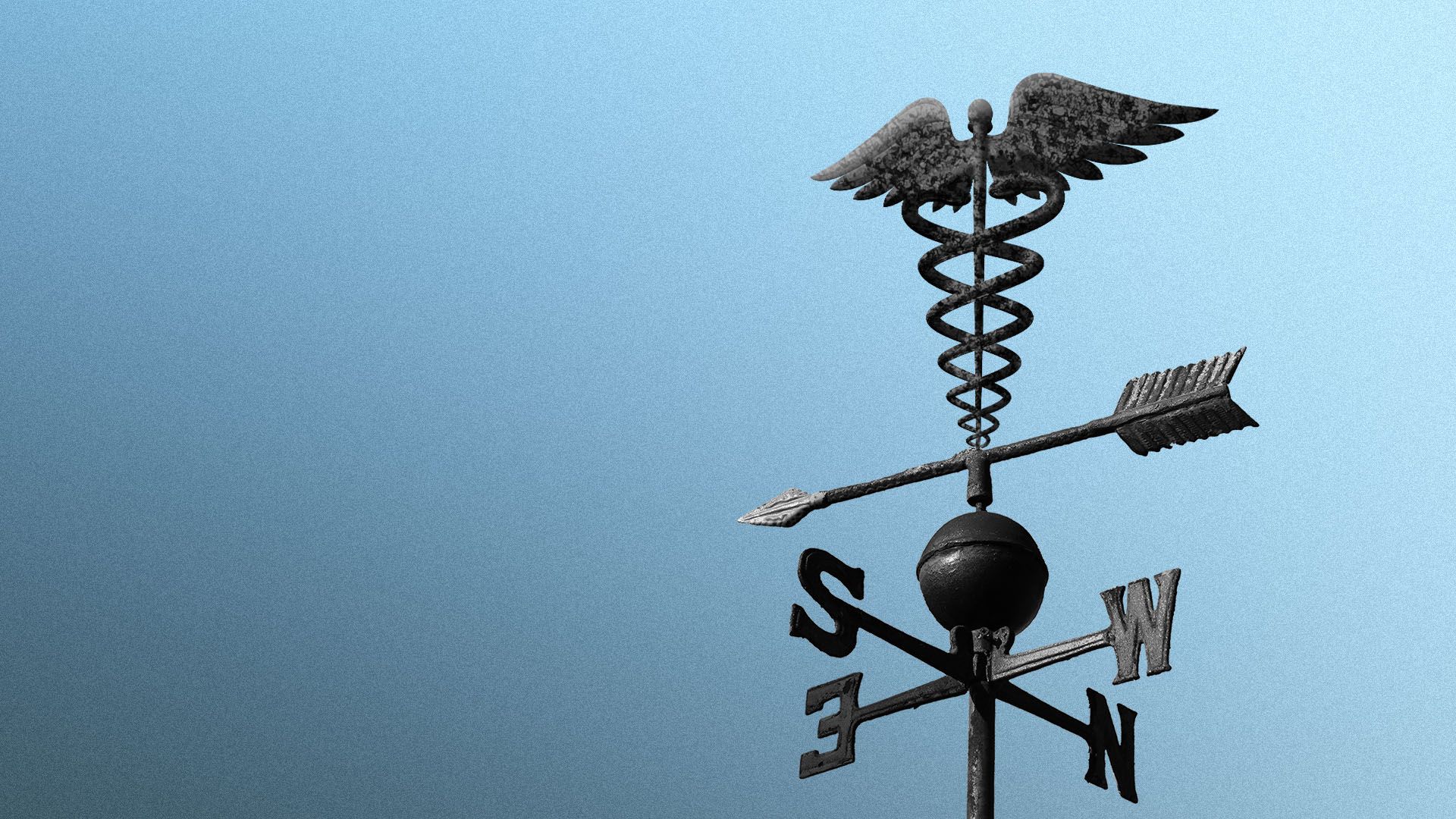 The urban-rural health divide is costing lives☝️(Axios)
The one-traffic-light town with some of the fastest internet in the U.S. (New Yorker)
Boston is in danger of losing its last true, historically ethnic enclave (Boston Globe)
2020 U.S. census plagued by hacking threats, cost overruns (Reuters)
The race to fill local newsrooms (Axios)
Quoted:
"We know there are no Republican or Democratic roads or bridges. Good waterways, pipes and efficient airports have no party affiliation. No issue unites average Americans like the need for better infrastructure."
— Elizabeth Kautz, Mayor of Burnsville, Minnesota, in announcing U.S. Conference of Mayors 2020 Call to Action for presidential candidates
7. 1 🏫 thing: Milwaukee develops housing for single moms and nuns
Mount Mary University's campus in Milwaukee may be getting a $40 million housing complex designated for aging nuns and single moms, the Milwaukee Journal Sentinel reports.
The big picture: Universities across the country are being forced to entice enrollment from nontraditional candidates who aren't first-time, full-time students straight out of high school, writes Axios' Marisa Fernandez.
The university's 1,400 students include a women-only undergraduate program and a graduate program open to men and women.
The state of play: Pending city approval, the project would include 52 assisted living units and 90 two-bedroom independent living units for School Sisters of Notre Dame and for other seniors. It's expected to break ground on the campus next year.
And it would have 16–24 dormitory units for enrolled single mothers along with their children.
The living areas would be connected to a common area that would provide services to residents, possibly including an early childhood education center.
The project is done through a partnership between School Sisters of Notre Dame, Mount Mary University and Milwaukee Catholic Home.
Yes, but: Nationwide enrollment shows adults over 35 years old are still a small percentage of post-secondary students.
Go deeper: Our higher education system is mismatched with the realities of modern life