Axios Cities
March 11, 2021
Hello from sunny New York! Today's newsletter is 1,211 words, which will take you 4½ minutes to read.
Situational awareness: A bill introduced in California would fine retailers for separating toys by gender.
1 big thing: The urgent need to reopen schools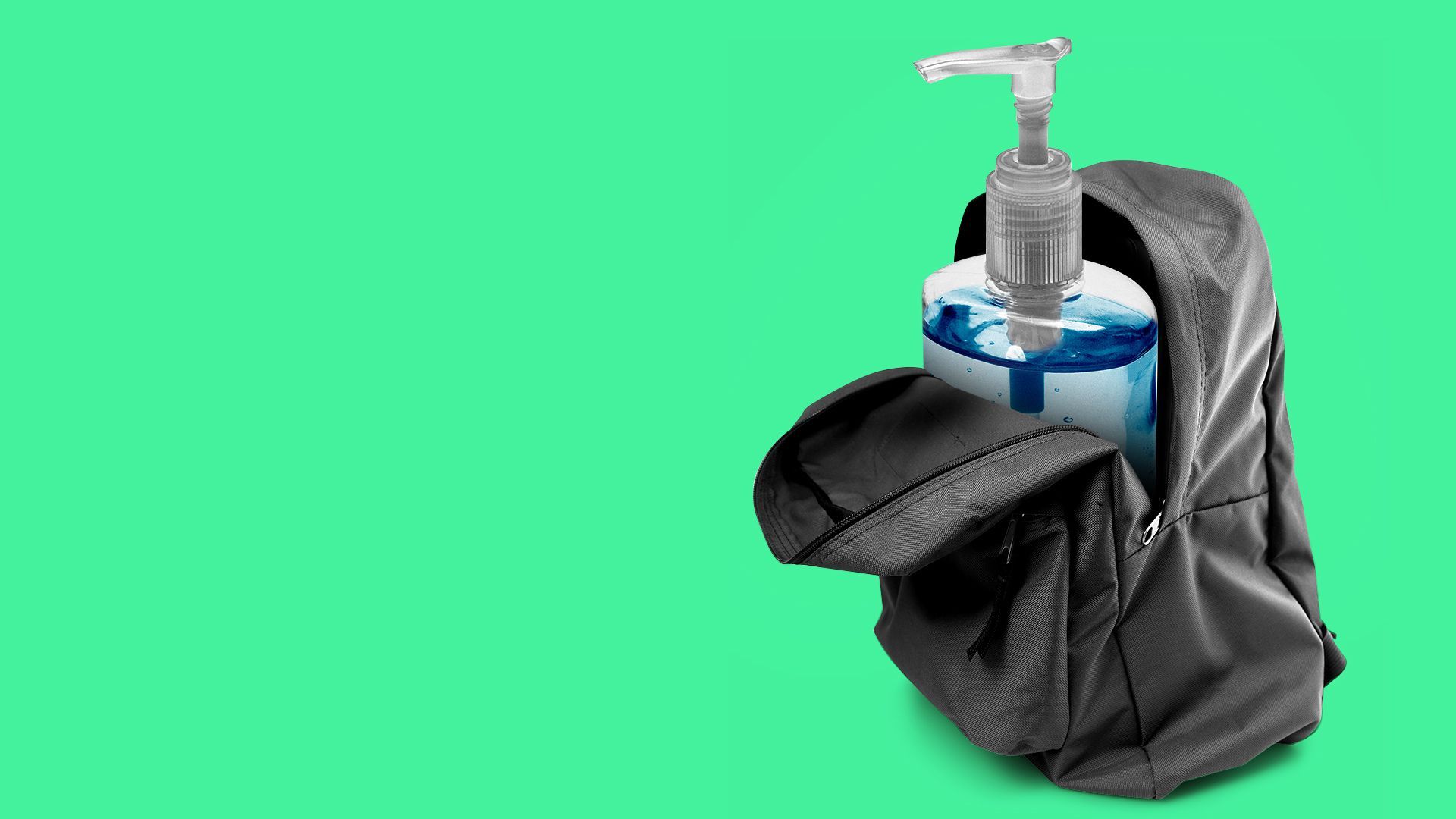 There's a dire need to reopen schools as quickly as possible — and it can be done without endangering teachers, families or the community, a report to be presented to members of Congress concludes.
Why it matters: With its conclusion that masking, handwashing, good ventilation and social distancing can make schools safe for everyone, the report tries to bring clarity to what has been an enormously polarizing issue.
Driving the news: The report — commissioned by the Walton Family Foundation, the American Enterprise Institute and five other nonprofits — analyzed the conclusions of more than 120 studies of whether schools can be reopened safely. It found the public benefits of school closures "questionable."
Any benefits to closing schools are far outweighed by the grave risks to children from remote-only schooling — risks that intensify the longer it continues, the report says.
The harms include academic loss — so severe that it could set children back for life — and mental health problems related to loneliness and isolation.
There are also severe hardships on parents — mothers in particular, about 2 million of whom have left the workforce to care for their kids as part of remote learning.
Between the lines: One study highlighted in the report — by the Chicago Department of Public Health — compared the Chicago Public Schools, which have been closed for a year, with the Chicago Archdiocese schools, which reopened in the fall.
When they reopened, the Archdiocese schools required masking, physical distancing, daily on-site temperature and symptom checks, and other measures.
"The estimated COVID attack rate among students at Archdiocese schools was 0.2% — significantly lower than the 0.4% rate for all Chicago children," said John Bailey, author of the report and a former deputy policy director at the Department of Commerce.
And the Archdiocese students made academic gains, test scores showed — while the public school students likely fell further behind.
What they're saying: "The kids that have been out of school the longest have the most urgent need of getting back in the classroom," Bailey tells Axios.
"There's also a group of students for whom remote learning has been a struggle — and they're falling behind. That is a group of students that should be prioritized for in-person instruction as well," he said.
Go deeper: Teenagers' mental health claims doubled last spring
2. The ex-Goldman Sachs-er trying to upend residential real estate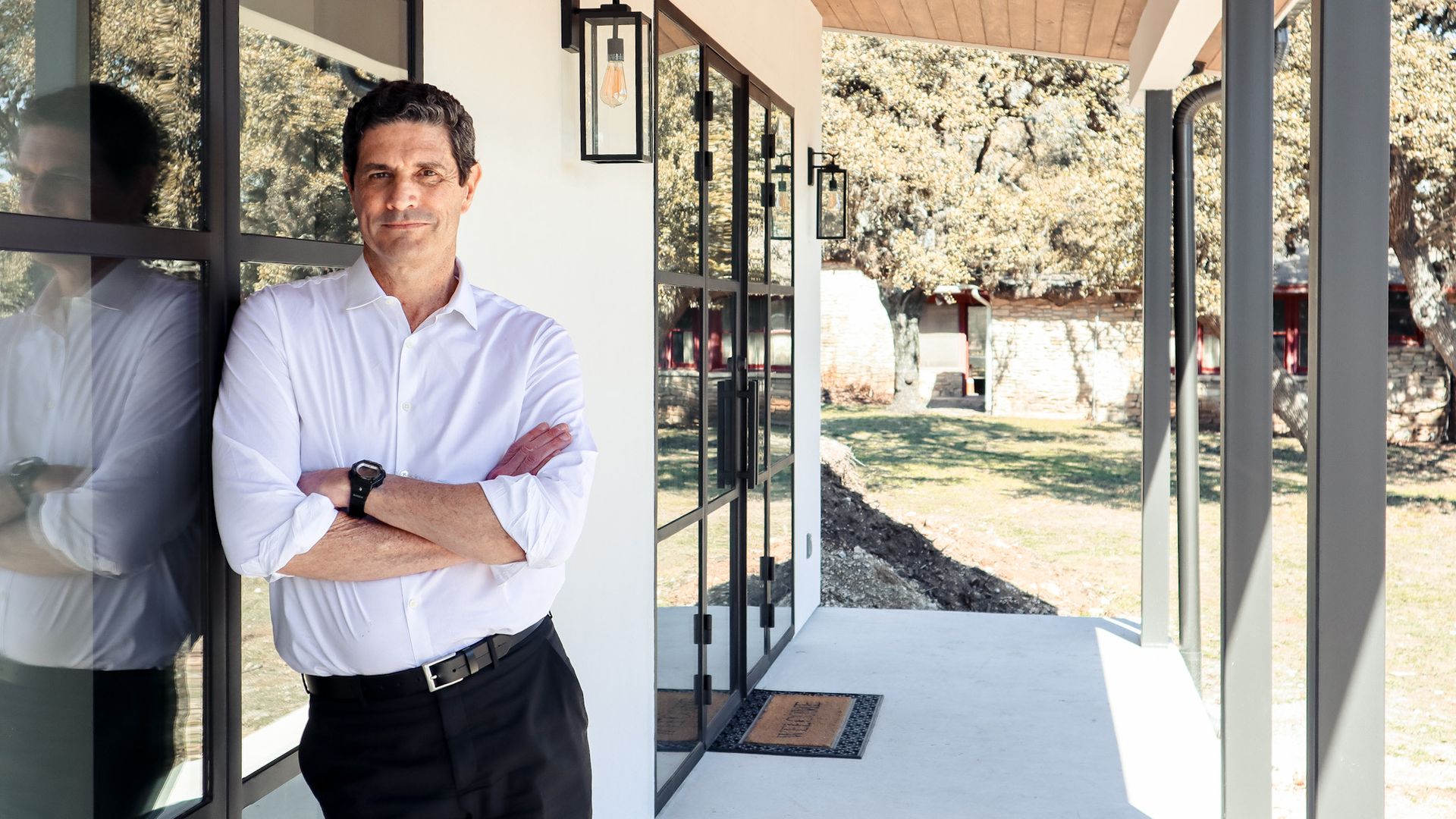 You may never have heard of Jack Ryan, but if he succeeds, it could cost you a lot less to buy and sell a home.
Why it matters: The deep-pocketed CEO of a disruptive real estate brokerage called REX, Ryan contends that inflated commissions are sapping Americans' nest eggs and pushing homeownership out of reach — and he's backing a major campaign against the establishment.
"$30,000 to pay a real estate agent? That's just crushing for middle-class Americans," Ryan tells Axios.
Driving the news: REX, which Ryan founded in 2015, filed a federal antitrust lawsuit in Seattle on Tuesday against Zillow, Trulia and the National Association of Realtors (NAR).
It calls NAR a "cartel" that attempts to quash companies like REX, which doesn't play by its rules and thus is excluded from the multiple listing service (MLS) system.
It calls the "classic 6% real-estate agent commission" outdated in the age of the internet and envisions a new era of zero-commission home sales." (REX currently charges 2%.)
REX seeks monetary damages plus an injunctive relief that could ultimately amount to the dismantling of the U.S. home sales system as we know it.
The other side: NAR intends to vigorously contest the lawsuit, which it says has no legal basis.
"This is an example of a brokerage trying to take benefits of the MLS system without contributing to it," NAR said in a statement.
"It has been long recognized that the MLS system provides considerable pro-consumer, pro-competition value. REX's lawsuit seeks to undermine that consumer value — simply for REX's own benefit."
The big picture: The suit is one of many efforts by Ryan — a highly controversial figure in the real estate world — to attack and dismantle NAR's long-standing rules on real estate agent commissions and the MLS.
"This is the biggest antitrust case since the DOJ sued Standard Oil over price fixing," Ryan told Axios, referring to the overall effort against NAR and its rules.
The intrigue: REX's backers include Jeb Bush, Scott McNealy, Chris Christie and Lion Capital.
Ryan was a partner at Goldman Sachs who left to teach high school on Chicago's South Side. He ran for Senate in Illinois against Barack Obama in 2004 but quit the race under pressure.
Before REX, he founded a hyperlocal news company called 22nd Century Media. (Ryan's bio is here.)
The bottom line: Ryan is rolling up his sleeves for a long fight.
REX says it has "assembled a legal team which includes antitrust experts and former leaders who drove antitrust investigations of digital platforms that consumers engage with every day."
3. Landlords insert more illegal terms into leases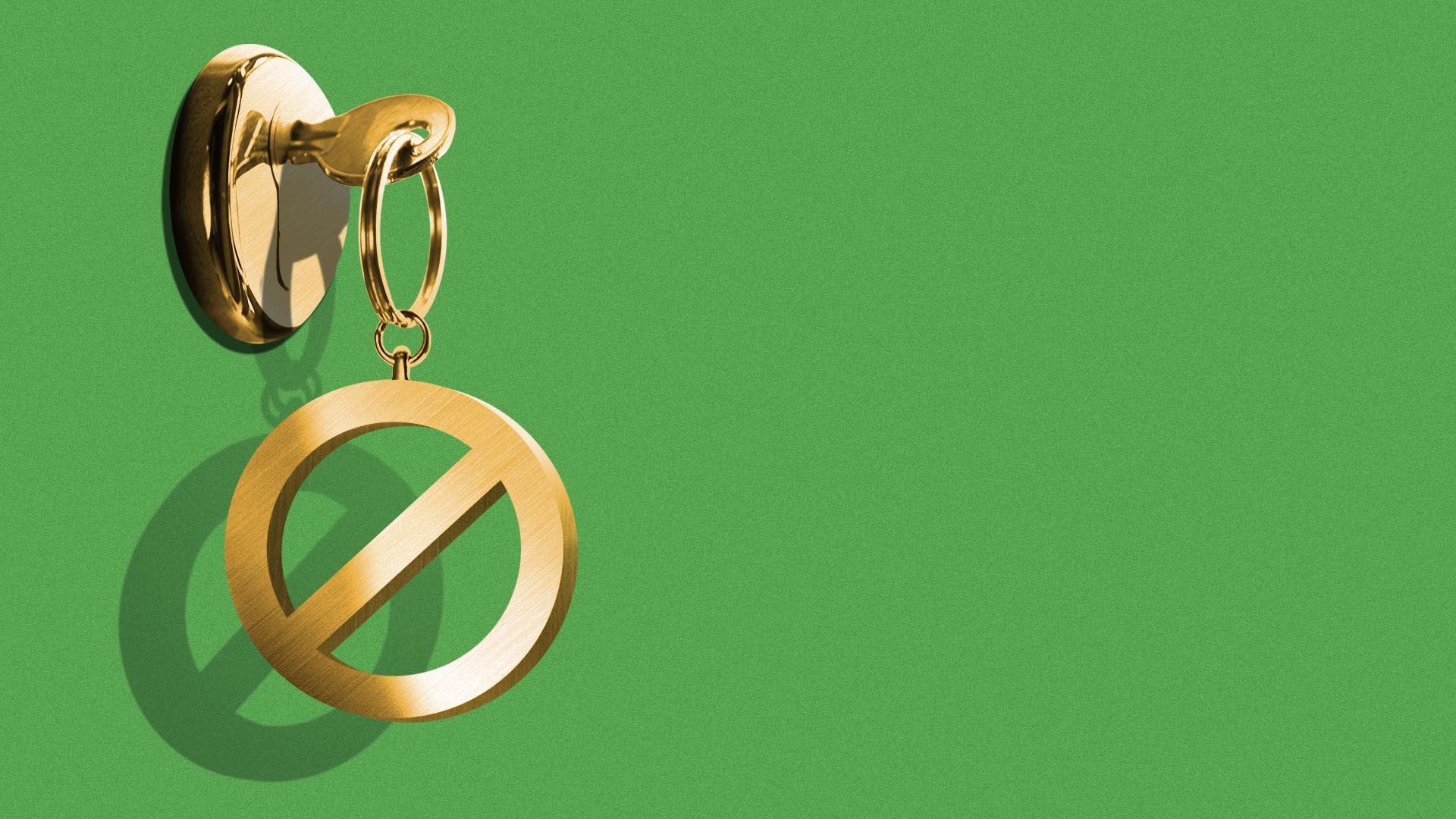 The number of unenforceable, anti-tenant clauses in residential leases has risen sharply over the last 20 years — with Black tenants more likely to be targeted, according to the largest-ever study of housing leases.
Why it matters: The types of draconian clauses that have crept into leases make it easier for landlords to evict tenants — who often feel intimidated, don't know the law and can't afford a lawyer in housing court.
As pandemic-era evictions moratoria expire, more landlords may be tempted to use these terms to get rid of tenants without due process.
Driving the news: The study by two professors looked at 170,000 leases in Philadelphia from 2005 through 2019 and found them "highly likely to contain unenforceable terms."
"Their pro-landlord tilt has increased sharply over time," the study said.
A major reason: The growing adoption by landlords of shared lease forms, "originally created by non-profit landlord associations, and more recently available online for a nominal fee."
Black tenants tend to be "more susceptible to eviction based on crime or drug use on the premises, an effect concentrated in whiter neighborhoods," the authors found.
Where it stands: While housing law differs by state, the professors found three terms unacceptable in Pennsylvania that have become more common:
That the tenant must accept the property "as is" — housing law says it must be habitable.
That the tenant can't sue the landlord for negligence — even if the property has unsafe conditions.
That the landlord can seize property and charge extra damages if the tenant stays in the premises after the lease expires — a so-called "holdover clause."
What they're saying: "We observed worse [lease] forms over time without really big changes in Pennsylvania law," said one of the study's authors, David Hoffman of the University of Pennsylvania Carey Law School.
The big picture: Hoffman and his co-author, Anton Strezhnev of New York University, said that the "nationalization of lease provisions," with landlords downloading shared forms without regard to local laws, is part of the problem.
4. Pandemic puts money, political muscle behind broadband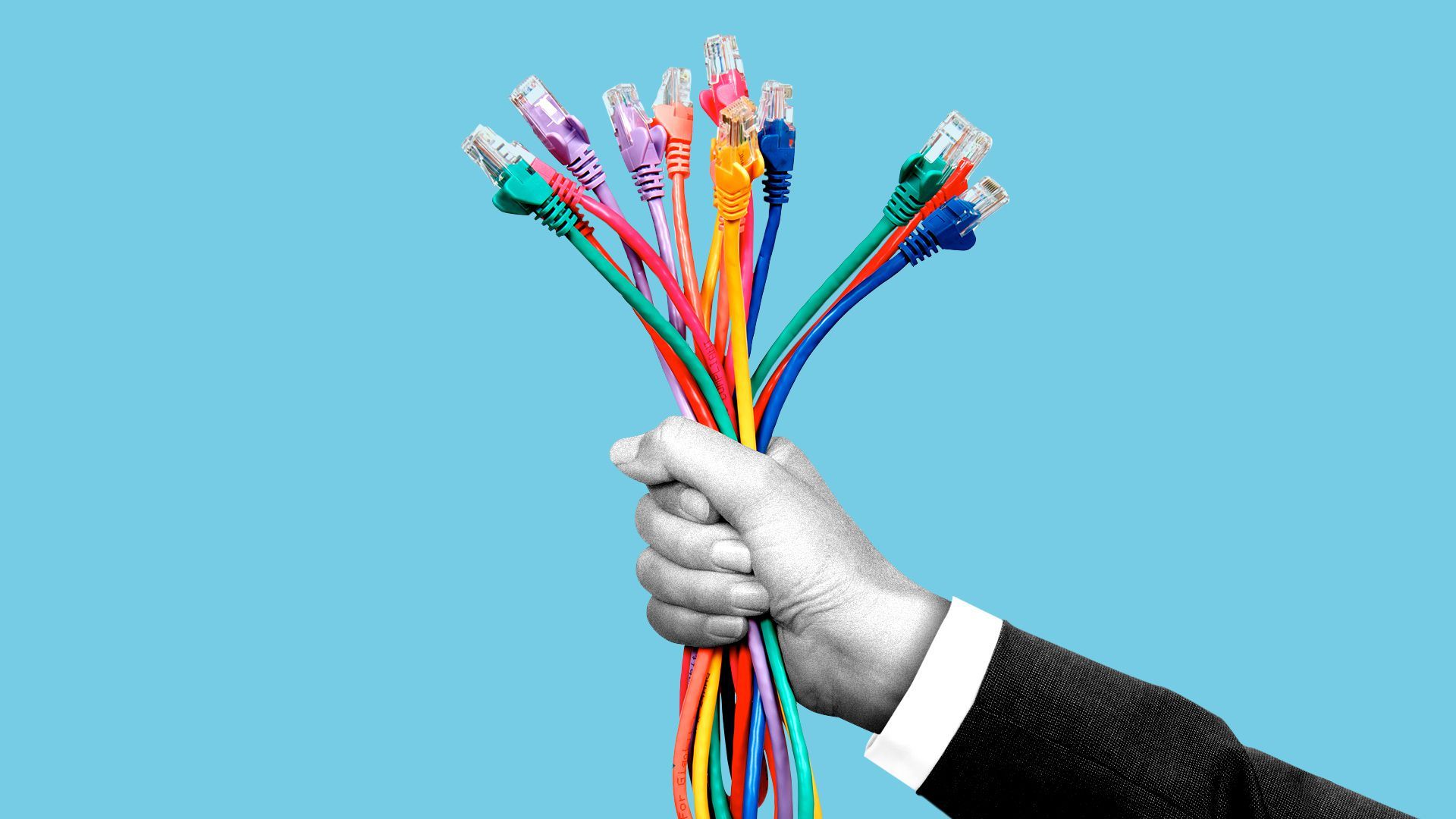 Lawmakers are finally putting billions into government programs to expand broadband access, Axios' Kim Hart and Margaret Harding McGill write.
Why it matters: The big lesson from the pandemic is that broadband service is no longer a nice-to-have amenity — it's critical for virtual school, remote work and telemedicine.
Around 14.5 million Americans still lack access to it, according to the FCC. (Many advocates believe that figure undercounts the number of people still not connected.)
Driving the news: Congress set aside $7 billion in funding for broadband in the December COVID-19 relief package.
5. Spring pic du jour 🌼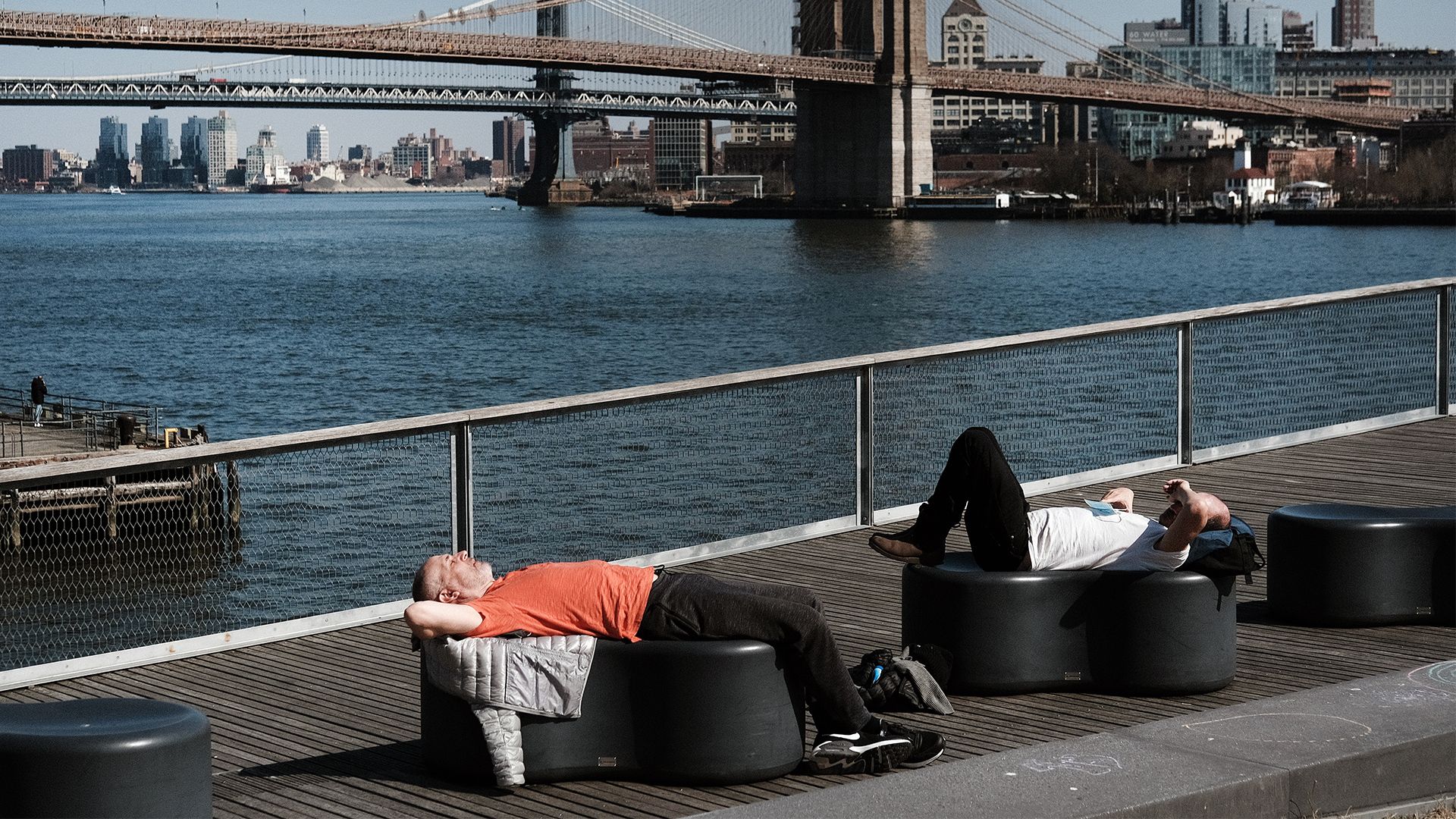 Spring doesn't officially arrive until March 20, but the East Coast is getting a welcome preview of what's to come.