Happy Thanksgiving eve! 🦃
If you're looking for something to talk to your family about over dinner tomorrow, tell 'em to sign up for this newsletter.
Today's edition is 1,705 words, a 6-minute read.
1 big thing: Why 2020 has become the mayors' race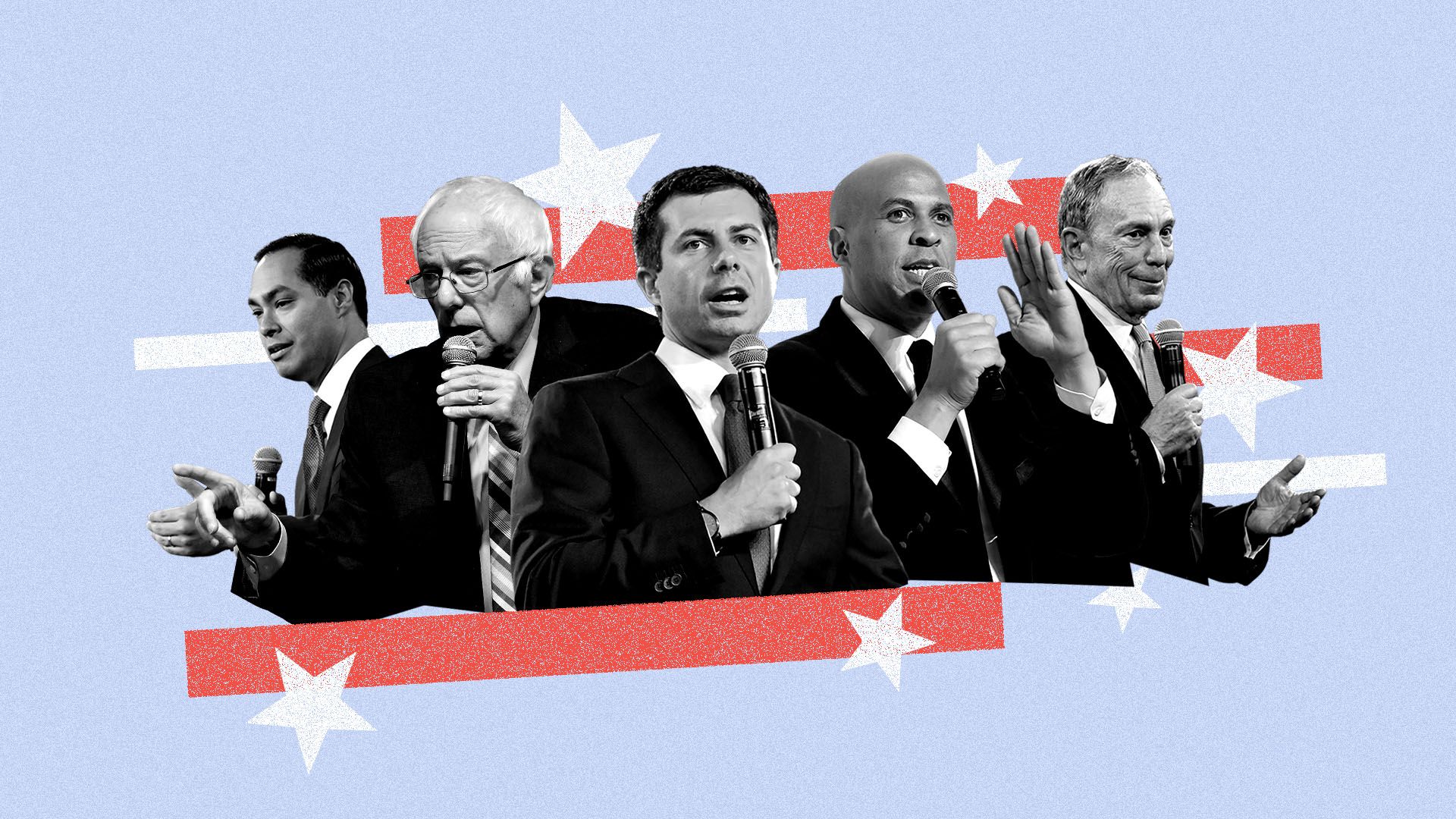 The 2020 Democratic field has more mayors and former mayors than any other presidential primary in recent memory, reflecting the Dems' hope that voters will want local leaders' practical, on-the-ground experience after four years of President Trump.
The catch: Only two — South Bend Mayor Pete Buttigieg and former Burlington Mayor Bernie Sanders — have shown enough polling strength to be considered in the top tier.
Driving the news: Former three-term New York City Mayor Michael Bloomberg joins several current and former mayors in the race — Buttigieg, Sanders, former Newark Mayor Cory Booker, and former San Antonio Mayor Julián Castro.
Other candidates with stints as mayors — John Hickenlooper was a two-term mayor of Denver; Bill de Blasio is New York's current mayor — have dropped out of the race.
Buttigieg is surging in Iowa polls, but has been the target of criticism from rivals who say he doesn't have enough experience to take on the presidency.
"Washington experience is not the only experience that matters," he fired back at questions about his level of experience during last week's debate."There's more than 100 years of Washington experience on this stage, and where are we right now as a country?"
Bloomberg is already being criticized for his billionaire status. The former Republican is an influential force in cities through his Bloomberg Philanthropies' American Cities Initiative, which lends financial support and expertise to address urban challenges like climate change and public transportation.
During his time as mayor, Bloomberg is known for reducing crime, improving transportation and helping to rebuild after 9/11. But he's also blamed for increased gentrification and income inequality in his hometown.
"He's fearless. He's data driven. He's objective, and right now in the world, he's probably doing as much for cities as any individual is with his Bloomberg Foundation and its support of cities," said Austin Mayor Steve Adler in a Texas Monthly podcast this month.
Yes, but: Adler added he doesn't foresee Bloomberg becoming the nominee: "I think somebody like Mayor Pete represents the call for the next generation of leadership, and I think that he would garner greater excitement and intensity. But I have a lot of respect for Mayor Bloomberg."
Castro became the youngest member of Barack Obama's Cabinet when he was appointed Housing and Urban Development secretary in 2014. He has a strong connection to Latino voters, but he failed to meet the polling and fundraising threshold to qualify for last week's debate.
When asked why he thought so many mayors are running, he said: "It's because people know that local government is where things actually get done, and [mayors] are at the nexus of public service and productivity."
When people "compare that to Donald Trump, they see this guy has been so ineffective, so in over his head," he continued. "It's no surprise there are a number of mayors and former mayors who are in the race."
Go deeper:
2. Cities irate over short-term rental party houses
Short-term rental platforms like Airbnb, HomeAway and Vrbo are becoming such popular alternatives to hotels that they are drastically changing the nature of neighborhoods, prompting residents and city officials to fight back.
Why it matters: Cities are on edge after some high-profile incidents, including a shooting that killed five at a Halloween party held at an Airbnb rental in a San Francisco suburb last month. Afterward, Airbnb banned "party houses" and cracked down on unauthorized conduct.
A home near Naval Base Point Loma in San Diego is consistently a party scene, and residents worry Airbnb's rules won't be enforced, per NBC 7 in San Diego.
A shooting at a house party at a rental home in Plano, Texas, spurred residents to push the city to take action, per CBS 11 News.
Some Cape Cod residents report endless bachelorette parties, blaring music and fire pits that have fundamentally changed the neighborhood, per NBC 10 in Boston.
What they're saying: The trend was a hot topic of conversation at last week's National League of Cities City Summit in San Antonio. Elected officials decried the rise of outside investors snapping up homes as rental properties and the increased cost to public safety in dealing with disturbances.
In Tennessee: "We're seeing homes in neighborhoods turned into party houses with police having to be called out every week," said Nashville City Councilwoman Gloria Hausser. "We're seeing families needing to move out because it's not a neighborhood anymore."
In Florida: Ormond Beach City Commissioner Troy Kent said his beach-town community has been overrun with short-term rentals. He no longer knows his neighbors and routinely witnesses behavior that requires the attention of public safety officials. "It's wildly inappropriate," he said. "That's not what my constituents signed up for. There's zoning for that."
In Texas: College Station Councilwoman Linda Harvell expressed concern that short-term rentals can cost the city more due to police calls and clean-up needs, yet they don't necessarily pay the occupancy taxes that hotels are required to pay.
The other side: Amanda Pedigo, VP for government affairs at Expedia, which owns Vrbo, said the company wants to work with cities to develop regulations for rental properties to alleviate concerns.
Vrbo has set up a portal for neighbors to file complaints about properties. "We're committed to getting rid of party houses," Pedigo said, adding that all short-term rental owners should be paying hotel occupancy taxes.
Seattle is one major city that has regulated short-term rentals to cut down on abuse. Most rental operators can operate only two units. Seattle set up a special tax on short-term rentals equivalent to what hotels pay.
San Francisco's rules allow only permanent residents to host short-term rentals. Rentals without the owner present are limited to 90 days a year.
3. We're running out of sand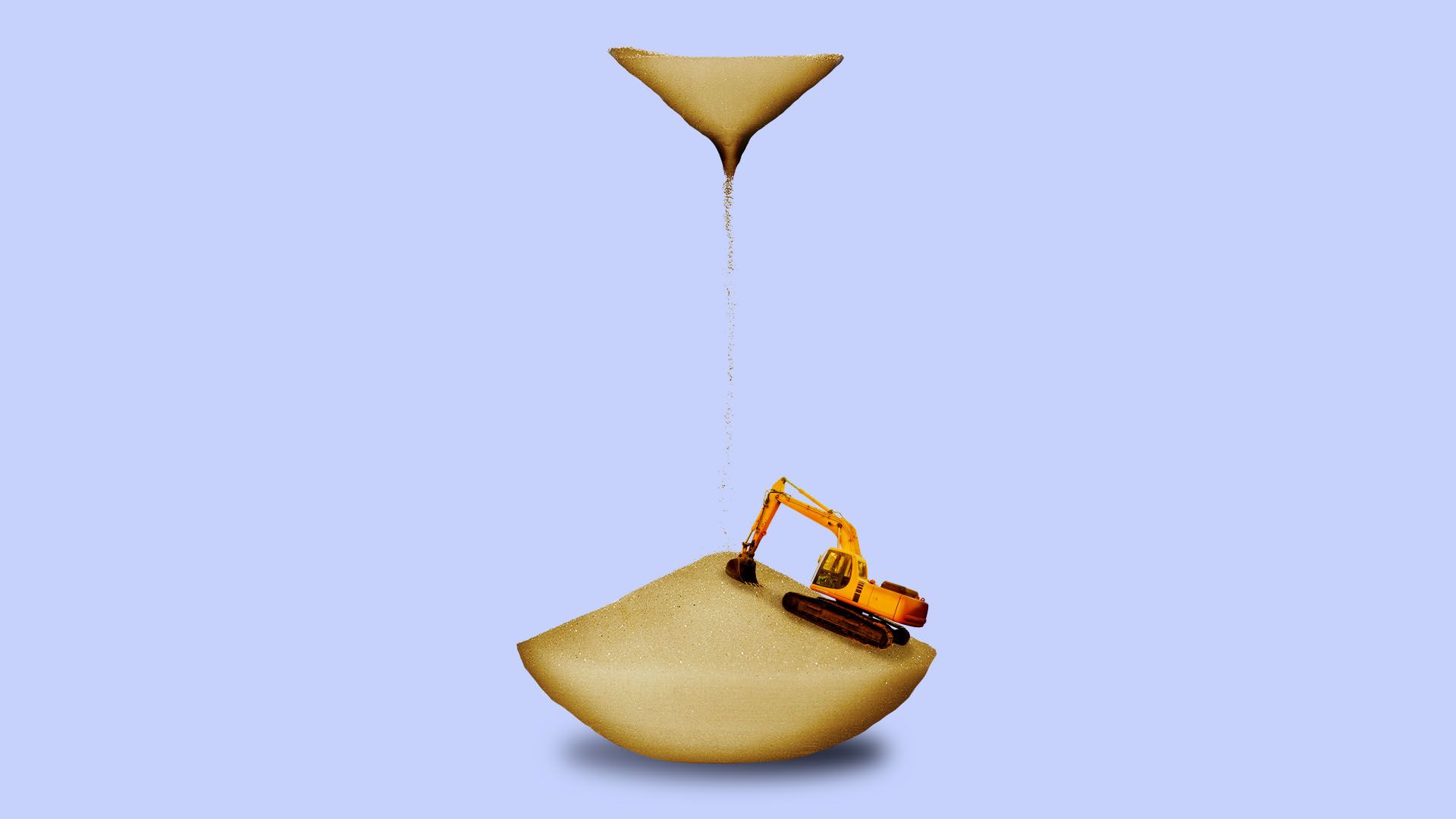 The explosive growth of cities around the world is driving an unprecedented demand for an often overlooked material: sand.
The big picture: We use 55 billion tons of sand every year, making it the third most used natural resource in the world. Without sand there is no asphalt, glass or concrete — the skeleton of the 21st-century city, writes Axios' Jacob Knutson.
The catch: Concrete requires a specific type of sand found on the floors of rivers, lakes, beaches and floodplains.
Desert sand is useless for concrete, and cities such as Dubai, which sits on the Arabian Desert, have had to import construction-grade sand.
The impact: Researchers have found that river dredging in India has contributed to flooding in Kerala.
What to watch: Engineers are testing materials like recycled plastic, bamboo, wood and straw to replace sand in cement, and it's possible to recycle sand from demolition waste.
Thilo Juchem, the president of the European Aggregates Association, told Axios that recycled and alternative materials cannot replace the demand for billions of tons of sand.
"Trying to find ways to use raw materials more efficiently and wisely could ease the pressure on the demand or consumption side, but most likely only marginally," Juchem said.
Go deeper:
4. States target gig economy platforms over labor issues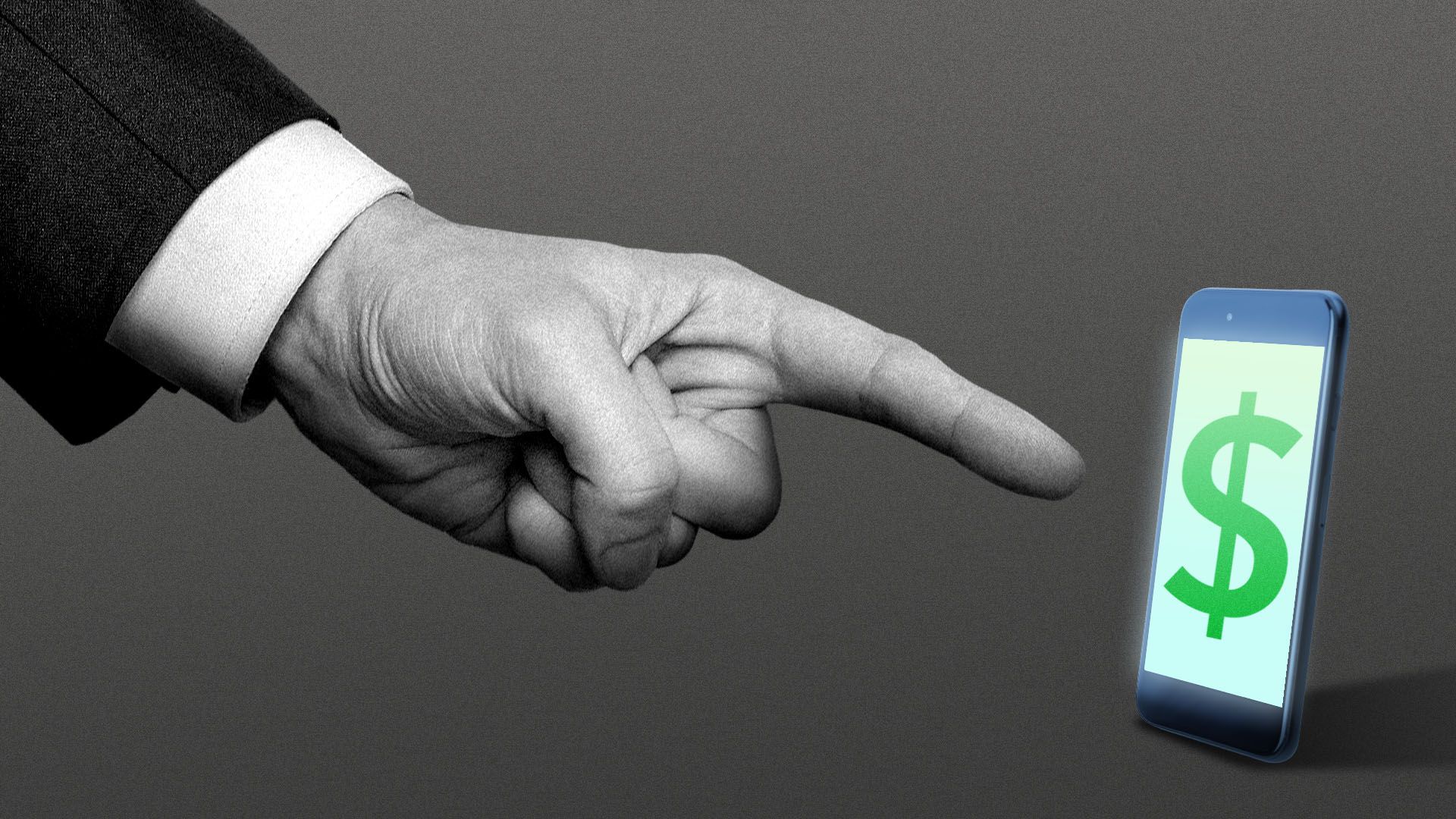 Two state governments have thrown up roadblocks for the gig economy's path to profitability, write Axios' Dan Primack and Kia Kokalitcheva.
Driving the news: New Jersey fined Uber $649 million for years of back taxes, including $119 million in interest, for allegedly misclassifying its drivers as independent contractors instead of as employees.
This is different from the situation in California, where state legislators are seeking to codify gig economy "employment." In New Jersey, the state's labor department believes Uber skirted existing law.
It's the first such state lawsuit ever against Uber, which plans to challenge New Jersey's determination.
If New Jersey is successful, many other states could pursue similar claims against Uber and other gig economy companies — the sort of thing that even the best capitalized of them would struggle to handle.
Also happening: Washington, D.C., is suing DoorDash for allegedly misleading customers about how tips factored into delivery worker pay.
Again, the contractor vs. employee dichotomy is at issue. D.C. allows "tipped wages," meaning that businesses can pay certain workers like restaurant servers less than standard minimum wage, as long as tips fill the gap.
But the D.C. attorney general's office tells Axios that it views DoorDash as different because a restaurant server is an employee, not a contractor.
DoorDash recently decided to change its tipping policy. But it could be on the hook for costly penalties in D.C., let alone in other jurisdictions that follow suit. And it's hardly the only gig economy company to have used a similar tipping process.
Go deeper:
5. Urban files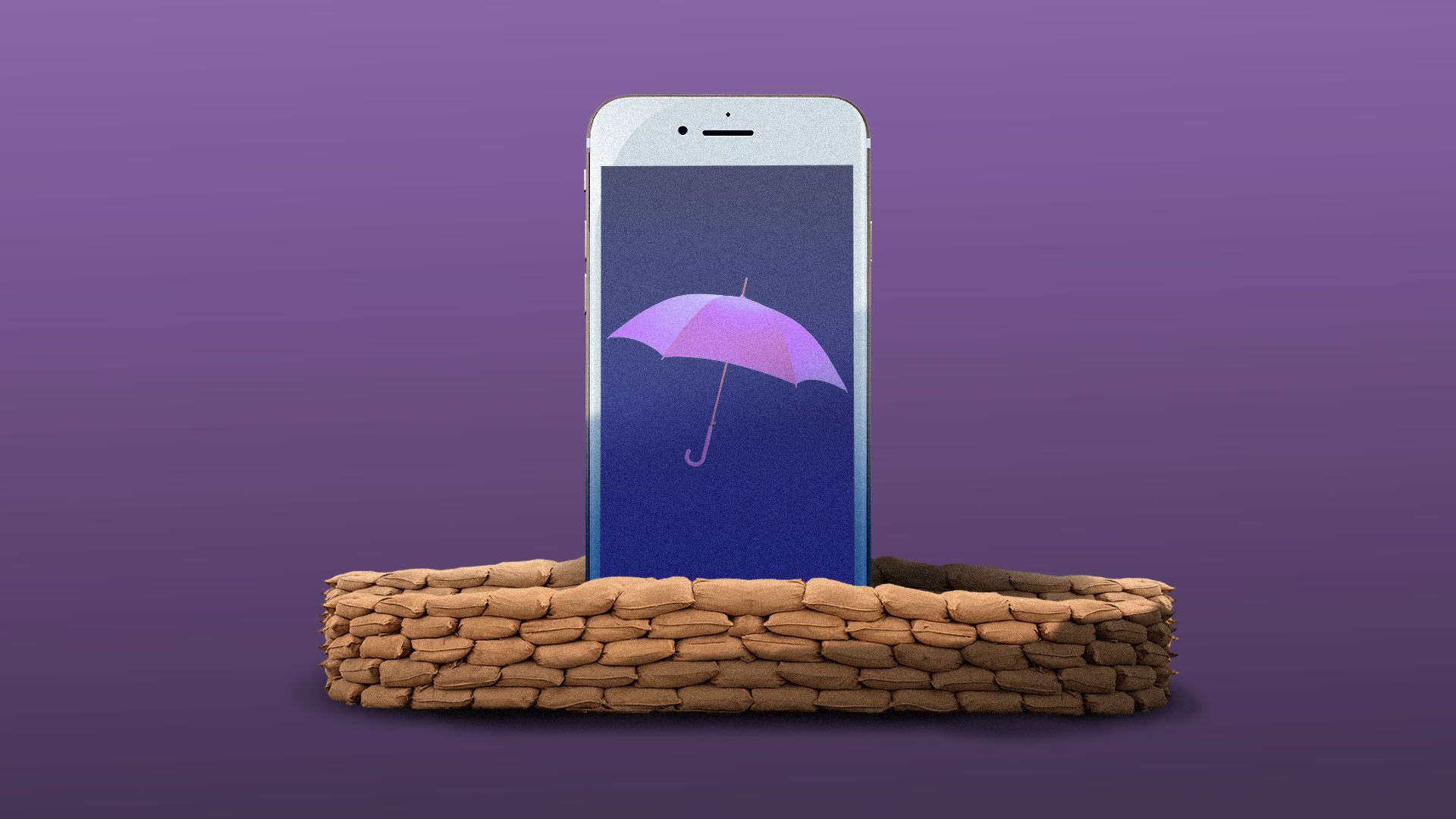 The wireless industry's next challenge is climate change☝️(Axios)
Climate change rains insurance misery on homeowners (Axios)
New York evictions are plunging under new rent control law (WSJ)
Chicago City Council raises minimum wage to $15 by 2021 (Chicago Tribune)
Rural America's diminished access to banks (Axios)
Neighborhoods with more people of color pay higher energy bills (CityLab)
California cities look to ban natural gas to fight climate change (Axios)
Quoted:
"People are recognizing that somebody coming out of Washington doesn't always have the freshest perspective. I think absolutely a mayor can be president, but that doesn't mean they will."
— LA Mayor Eric Garcetti told Axios at the National League of Cities City Summit in San Antonio
6. 1 food thing: A government-run grocery store to avoid food desert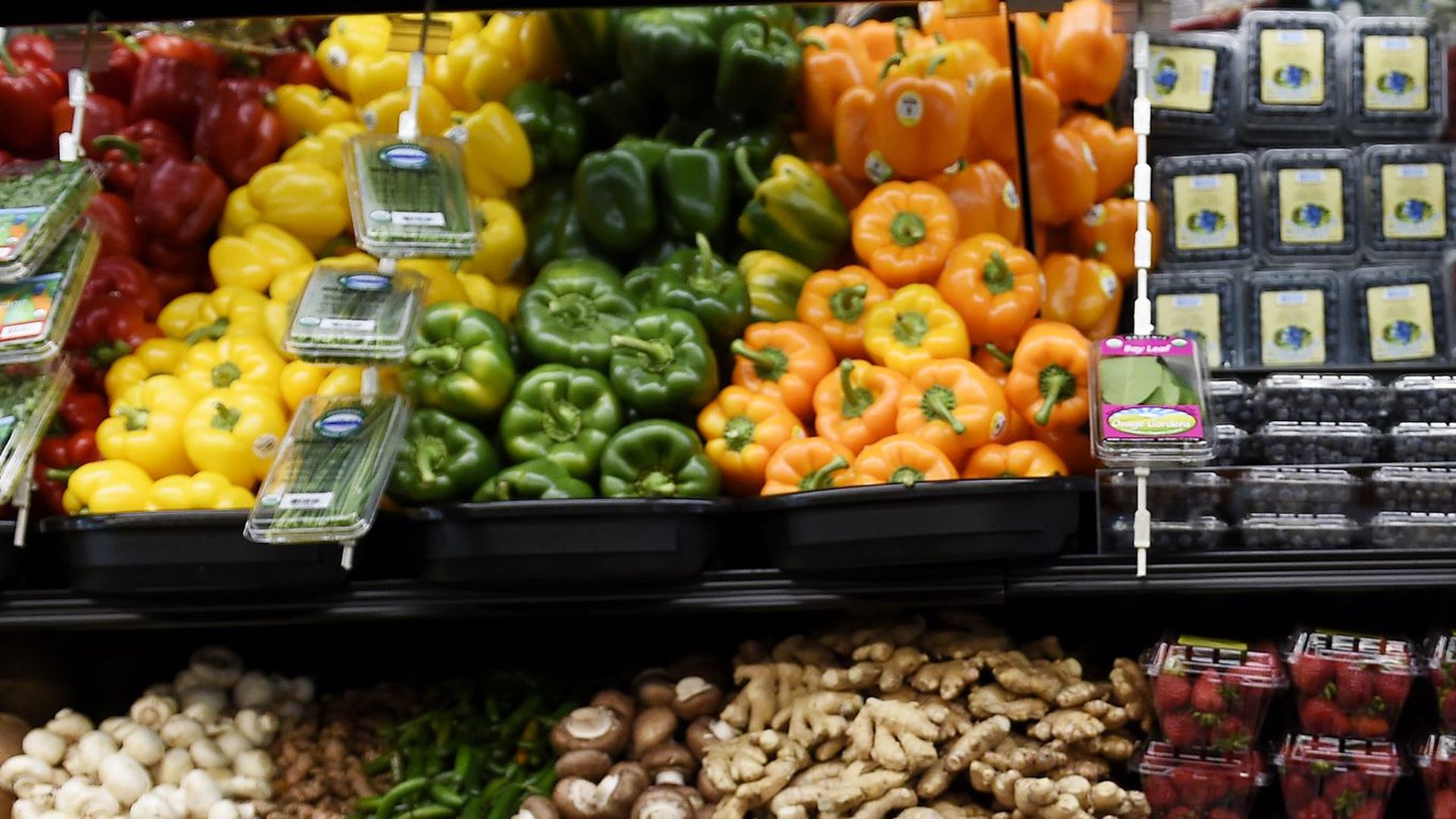 Axios' Marisa Fernandez writes: After the only grocery store in Baldwin, Florida, closed, the mayor opened a market run by the local government to help limit the community's reliance on fast food and dollar stores, the Washington Post reports.
The big picture: Small, low-income communities suffer in food deserts, where residents have to travel tens of miles to access fresh groceries. About 13.5 million people live in food deserts across the U.S., per the USDA.
The state of play: "By definition, a collectively owned, government-run enterprise like the Baldwin Market is inherently socialist," the Washington Post's Antonia Noori Farzan writes.
More often, nonprofits move into food deserts with their own stores or residents establish food cooperatives.
Baldwin's mayor sees the grocery store as another government service it's providing to taxpayers in a town where 68% of the residents voted for Donald Trump in 2016.