Happy Wednesday. Thank you for subscribing to Axios Cities.
Not a subscriber? Sign up here.
Quick Reminder: If you haven't participated in our annual reader survey, click here to take it. Knowing our readers helps us deliver content that's relevant to you. Thank you for your support!
Today's newsletter is 1,683 words, a 6-minute read.
1 big thing: The water crisis cities don't see coming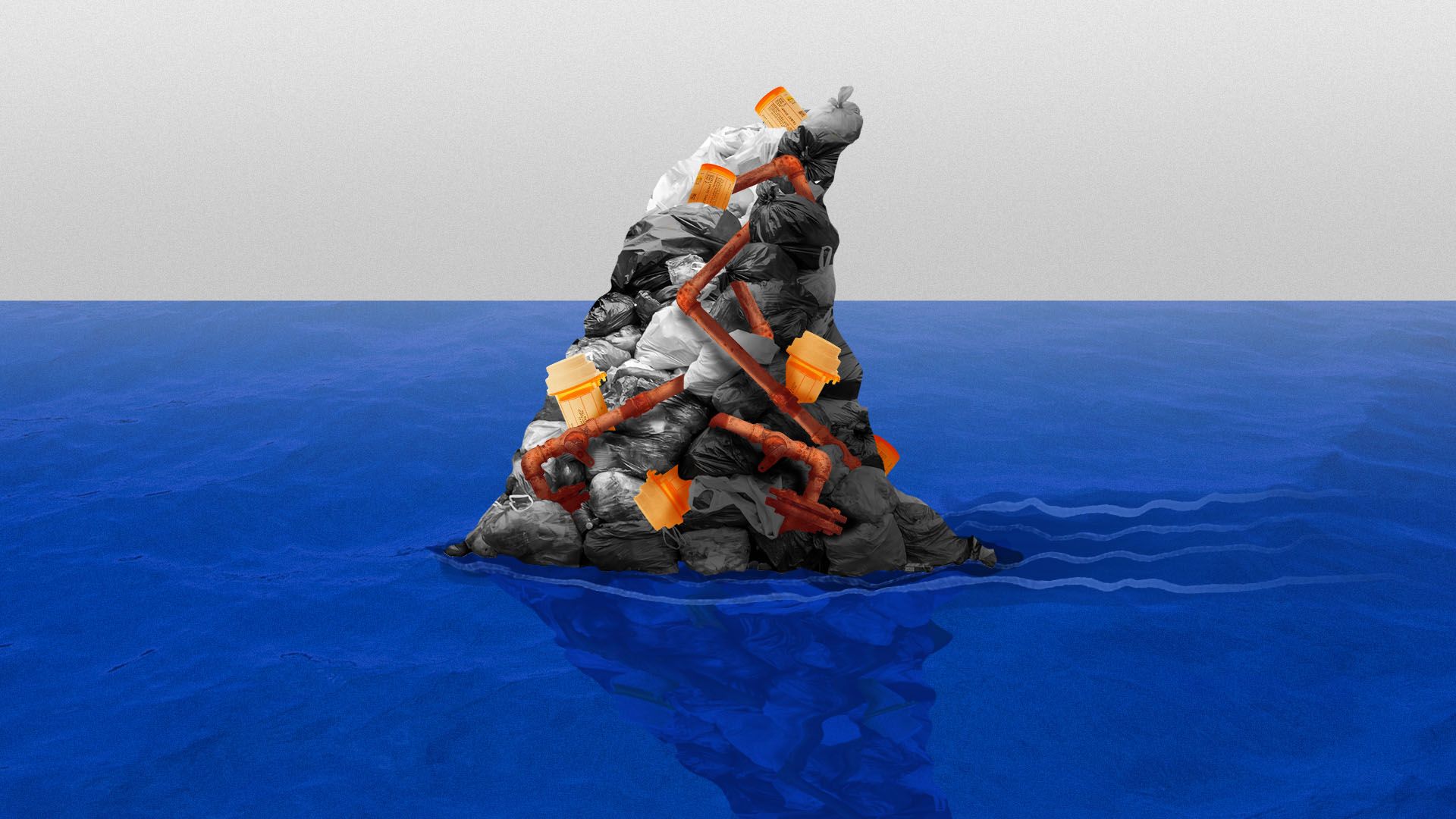 Aging water treatment systems, failing pipes and a slew of unregulated contaminants threaten to undermine water quality in U.S. cities of all sizes.
Why it matters: There's arguably nothing more important to human survival than access to clean drinking water.
Still, with only a handful of exceptions, "water systems aren't designed to focus on health, they're focused on cost-containment," says Seth Siegel, whose book "Troubled Water," released this month, examines the precarious state of water infrastructure in the U.S.
The big picture: Whatever goes down the sink, shower, washing machine and toilet is transferred to one of about 14,000 U.S. wastewater treatment plants. While those plants are good at neutralizing sewage microorganisms that can make people sick or pollute waterways, they can miss chemicals that are linked with our changing lifestyles.
The biggest change since most treatment plants were designed? The explosion of pharmaceutical use by Americans, Siegel told me during an interview in Axios' office.
About 60% of American adults take at least one prescription pill every day, per the National Center for Health Statistics. Residue from those pills travels to treatment plants and waterways.
Water testing often doesn't accurately reflect the risks of tap water, and testing processes can be manipulated to show passing results.
"There is evidence that we are being exposed to lots of pharmaceutical products at low levels — sub-therapeutic levels. ... We don't know who is drinking it or in what combinations or amounts."
— Luke Iwanowicz, U.S. Geological Survey research biologist, in "Troubled Water"
Meanwhile: City leaders are typically reluctant to raise water rates to pay for plant and pipe upgrades out of fear that residents will see it as an increased tax.
At the same time, though, bottled water sales are at record highs, and 90% of bottled-water consumers cite safety or quality for the reason. That suggests people are willing to pay more for clean water, Siegel writes.
What's next: Siegel argues for consolidation of the number of water utilities — there are currently 51,535 drinking water utilities in the U.S., translating to 16 for every county. Los Angeles County alone has 200.
Such a large number of utilities impedes the adoption of new technologies, the replacement of failing pipes and the retention of trained engineers, he says.
Utility management should be decoupled from municipal politics, he argues. With mayors valuing cost control over water quality control, they will continue to defer maintenance and needed infrastructure upgrades.
Those upgrades will soon be unavoidable. There are 1.1 million miles of old water mains carry drinking water across the country, and at least 240,000 of them break every year.
The bottom line: The high levels of public trust local leaders enjoy will likely evaporate when residents become more aware of the health risks in their tap water, Siegel says.
Go deeper: The lead pipe danger lurking underground
2. Trump vs. mayors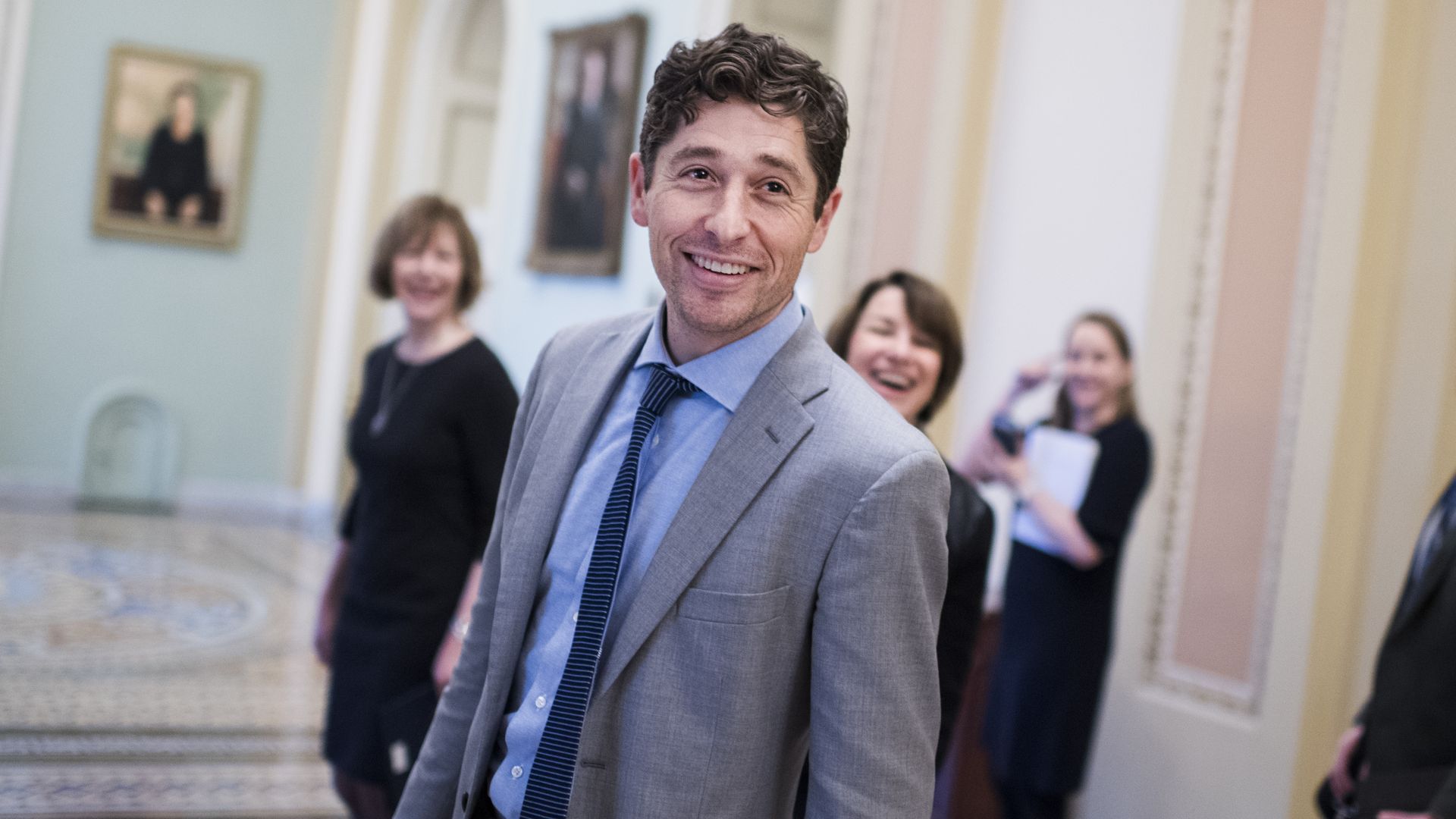 The feud between Minneapolis Mayor Jacob Frey and President Donald Trump over reimbursement for last week's campaign rally made one thing clear: Heading into 2020, Democratic mayors are likely targets of presidential tweets.
Why it matters: Being on the receiving end of a Trump tweet suddenly raises their profile, as Frey learned last week when his Twitter following more than doubled overnight.
"Donald Trump, through his attacks, doesn't realize that he is actually probably in some ways elevating the profile of these elected officials who work tirelessly in obscurity," Ken Martin, chairman of the Minnesota Democratic-Farmer-Labor Party told Politico's Quint Forgey.
"And now these elected officials … have developed a huge following and have become rising stars in the party."
Catch up quick: Trump called Frey out on Twitter for requesting reimbursement for the $530,000 costs associated with security for a Trump rally taking place last Thursday. Frey fired back, and the city and Trump campaign are still in a "standoff" over the bill, he wrote in a weekend op-ed.
Other liberal mayors have drawn Trump's ire in the past, including San Juan Mayor Carmen Yulín Cruz and Dayton Mayor Nan Whaley.
Several have forcefully defended their cities when they've been targeted in tweets, such as San Francisco Mayor London Breed and Baltimore Mayor Bernard "Jack" Young.
Frey offered some advice for mayors who suddenly find themselves in the cross-hairs: handle it "with civility and a bit of humor."
What's next: Expect more Twitter feuds between Trump and mayors over the next year. The sparring riles up voters in important districts, where Democratic mayors serve as convenient contrasts for Trump's stances.
3. New bill would let states and towns set their own drone rules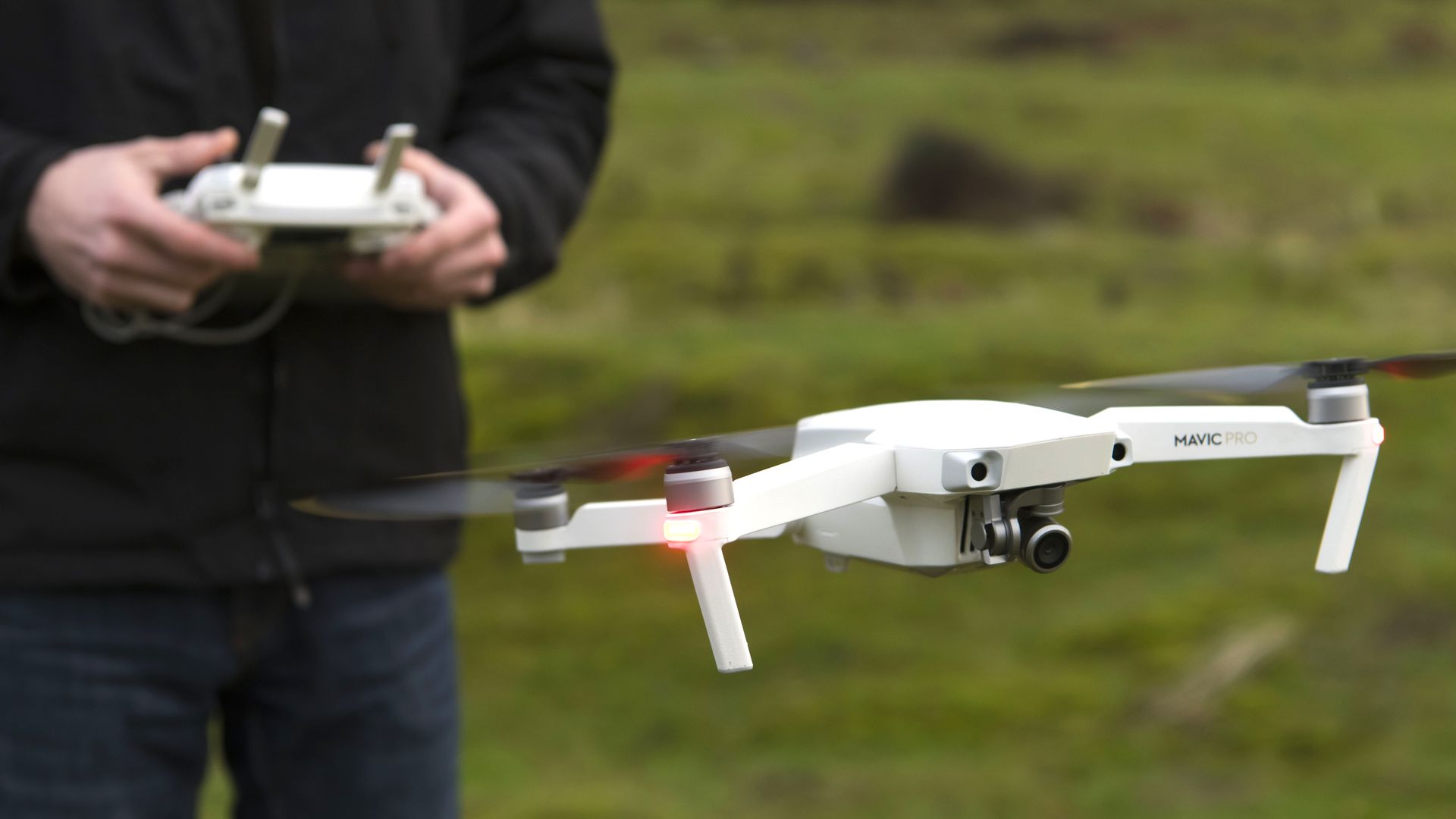 Sen. Mike Lee (R-Utah) plans to introduce a bill today that would assign states, cities and Native American tribes sweeping new powers to set rules for small, low-flying drones. It would also give property owners more control over what happens immediately over their land, Axios' Kaveh Waddell writes.
Why it matters: Lee's proposal would establish new clear rules for the first 200 feet above ground and override Federal Aviation Administration concerns about a "patchwork quilt" of regulations that differ from one locale to another.
"Practically speaking, there is no way the FAA can feasibly — or efficiently — oversee millions of drones in every locality throughout the country," Lee said this morning in prepared remarks to the National League of Cities.
The good: States, cities and tribes could tailor drone activity to local needs and preferences.
The bad: The changes risk creating new complications for companies operating drones in many locations for delivery or inspection.
Details: The legislation would allow property owners to control 200 feet of airspace above their land and give states and local governments jurisdiction over the 200 feet above state- or local-owned land.
Above that line, existing FAA rules would kick in.
Flashback: In 2017, Lee co-sponsored the Drone Federalism Act, which had similar aims. The bill never got anywhere.
4. The pockets of America where Walmart is king
The cities and towns where Walmart gobbles up more than half of all grocery sales are concentrated in the South and the middle of the country, illustrating a broader division in U.S. retail, Axios' Erica Pandey reports.
Why it matters: Retail has become one of the forces driving American inequality. It's also a key part of how cities think about building mixed-use districts that will attract residents and boost real estate values.
While some cities build glitzy, revamped main streets and get same-day shipping, others have few options beyond Walmart Supercenters and dollar stores.
By the numbers:
Walmart owns 50% or more of the grocery market in 203 U.S. markets, per an analysis by the Institute for Local Self-Reliance, a nonprofit research and advocacy group that opposes concentrated economic power.
In 38 of those markets, Walmart has 70% or more of the grocery sales.
And in some places, the retail giant has virtually wiped out all other competition. Walmart owns 95% of the market in Portales, New Mexico; 95% in Atchison, Kansas; and 90% in Guymon, Oklahoma.
Yes, but: As politicians and consumers alike raise concerns about the outsized economic power of big companies, Walmart keeps growing — largely under the radar.
"The political pressure just isn't there to investigate Walmart," says Sally Hubbard, a director at the Open Markets Institute and a former assistant attorney general in New York's antitrust bureau. "The places where Walmart has large grocery market share are not places where policy activists live."
Go deeper:
Bonus: Chart du jour
The results of a new Census Bureau report reveal significant overlap between areas of limited broadband access and concentrated poverty.
Why it matters: "Inequality and the lack of broadband access have become inherently intertwined in the U.S.," Francella Ochillo, executive director of Next Century Cities, writes for Axios Expert Voices.
"Income inequality is at a 50-year high, and many states with the highest poverty levels — Mississippi, New Mexico, Louisiana, West Virginia and Arkansas — are also the most disconnected," writes Ochillo.
Go deeper: Broadband's entrenched inequality
5. San Francisco considers office to oversee emerging tech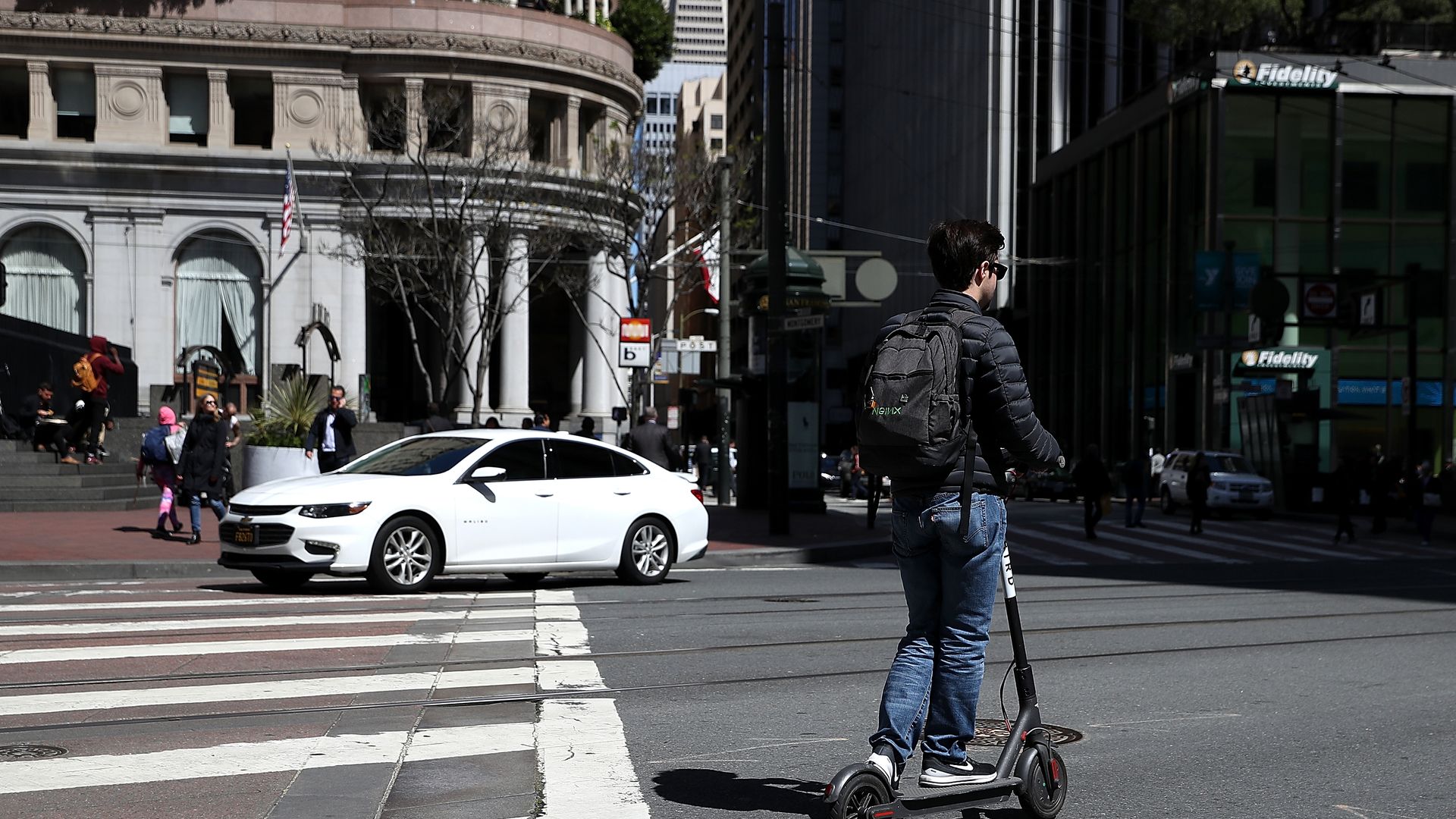 San Francisco legislators have an idea to tackle all the new tech that roams around their streets: an Office of Emerging Technologies.
As Axios' Kia Kokalitcheva reports, the office would dole out approvals to startups and companies wishing to unleash new gadgets and services on the city.
Why it matters: San Francisco is home to many tech companies that aim to reshape urban life, but the city has often seemed ill-prepared to deal with them.
Details: The office, established in a bill proposed last Tuesday by Board of Supervisors president Norman Yee with the support of city administrator Naomi Kelly, would be housed in the Department of Public Works.
Companies would have to get permission from the office before they can test any new products in San Francisco.
The office would coordinate with various departments to assess the positive and negative effects a proposed product or service would create and issue an approval or denial.
Ideally, it would also help companies better understand the city's relevant rules and regulations from the outset. Small startups with limited regulator experience have often struggled to do more than apply for basic business permits.
Be smart: Because it would be housed in the Public Works department, the office's jurisdiction would be limited to sidewalks, storefronts and the like. It's not clear if it could regulate, for example, ride-hailing services like Uber and Lyft or home-rental outfits like Airbnb.
Rather, the office seems to be a response to the recent (unexpected) rapid rise of electric scooter rentals and the delivery robots some companies have tested in the last couple of years.
Yee has in past expressed concerns over the danger they pose for vulnerable users of the city's sidewalks, like those with wheelchairs or senior citizens.
Go deeper: SF officials want to regulate cutting-edge tech. Would their plan stifle innovation?
6. Urban files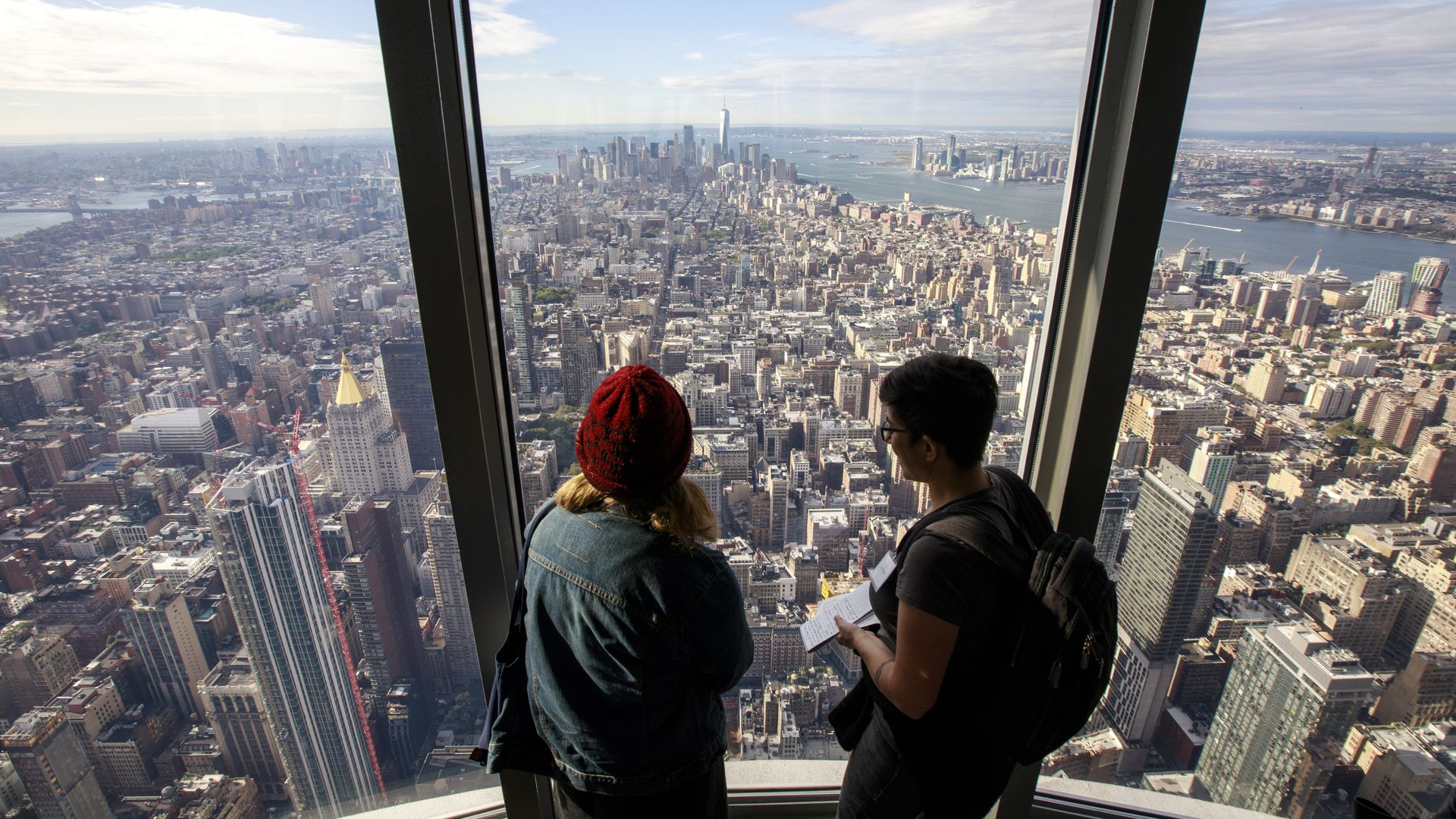 Italian town bans Google Maps after bad directions lead to 144 rescue missions (Travel & Leisure)
SF transit board approves car-free Market Street (San Francisco Examiner)
So you make $100,000? It still might not be enough to buy a home (WSJ)
Inside the turbulent history of Uber (CityLab)
Modern cities become less dense as they grow (Economist)
7. 1 fun thing: Hyperloop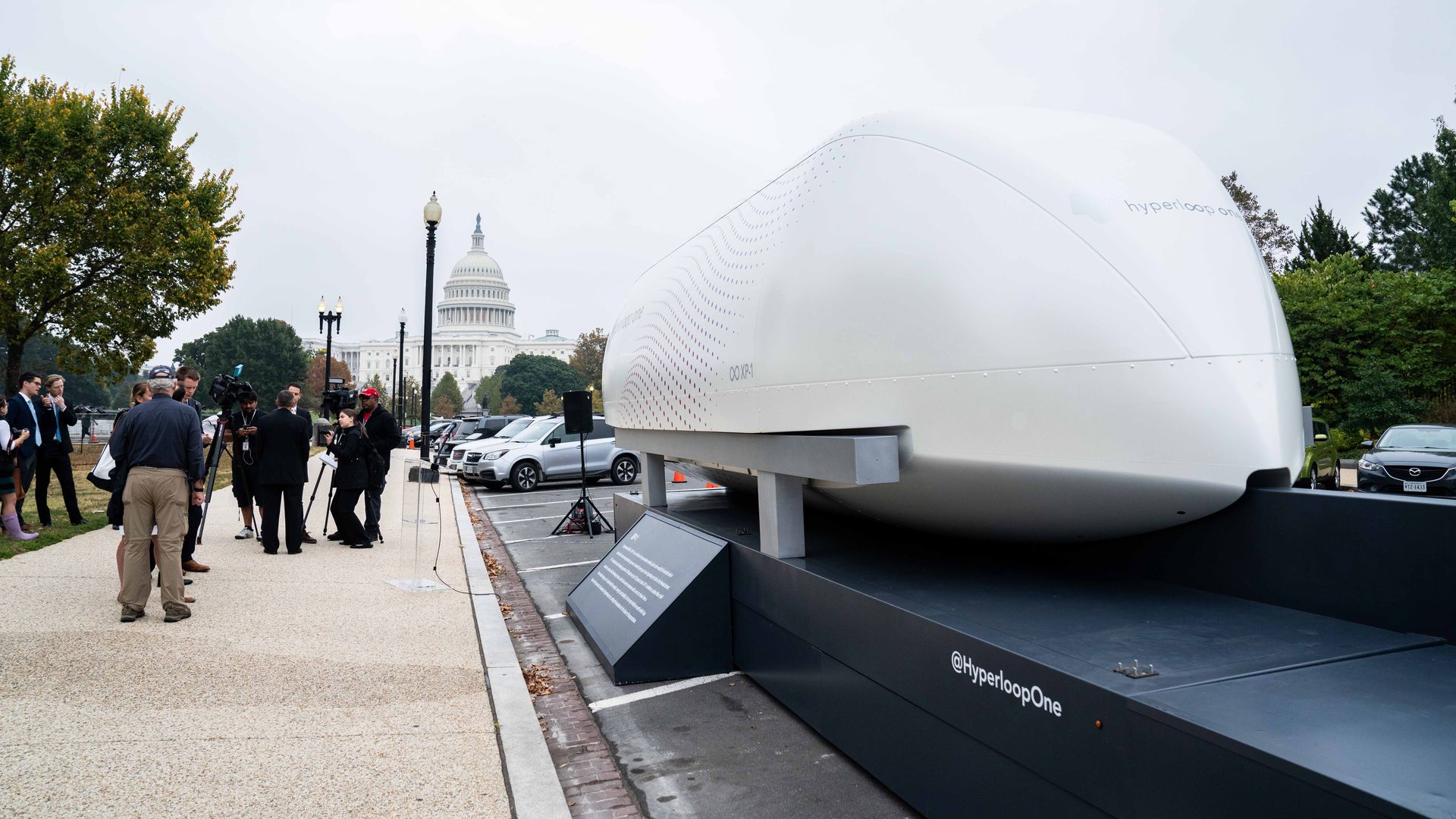 The Virgin Hyperloop One XP-1 test pod made a stop outside the U.S. Capitol this morning as part of its national roadshow introducing people to the technology.
Why it matters: 10 states are competing to become the first with a hyperloop route: Missouri, Texas, Colorado, Ohio, North Carolina, Pennsylvania, Washington, Illinois, Oregon and Nevada (where the test track is located).
Department of Transportation Secretary Elaine Chao proposed a Non-Traditional and Emerging Transportation Technology Council to look into regulation of this type of technology, and the House voted to fund the effort.
How it works: Virgin Hyperloop One says it's successfully tested the vehicle at scale, using electric propulsion and electromagnetic levitation in a vacuum-like tube.
The goal is to create a new super-fast mass transit option that can connect cities that are hundreds of miles away in a matter of minutes — for example, from Columbus to Chicago in 45 minutes.