Axios China
January 10, 2023
Welcome back to Axios China! Today we're looking at people on the move — heading home for the Lunar New Year, heading abroad now that China's borders are finally open, journalists leaving China, and young scientists who returned to China from abroad.
Remember to send me your spring festival memories and traditions! I'll include a selection from readers in my newsletter next week.
Today's newsletter is 1,795 words, a 7-minute read.
1 big thing: American China-watching comes full circle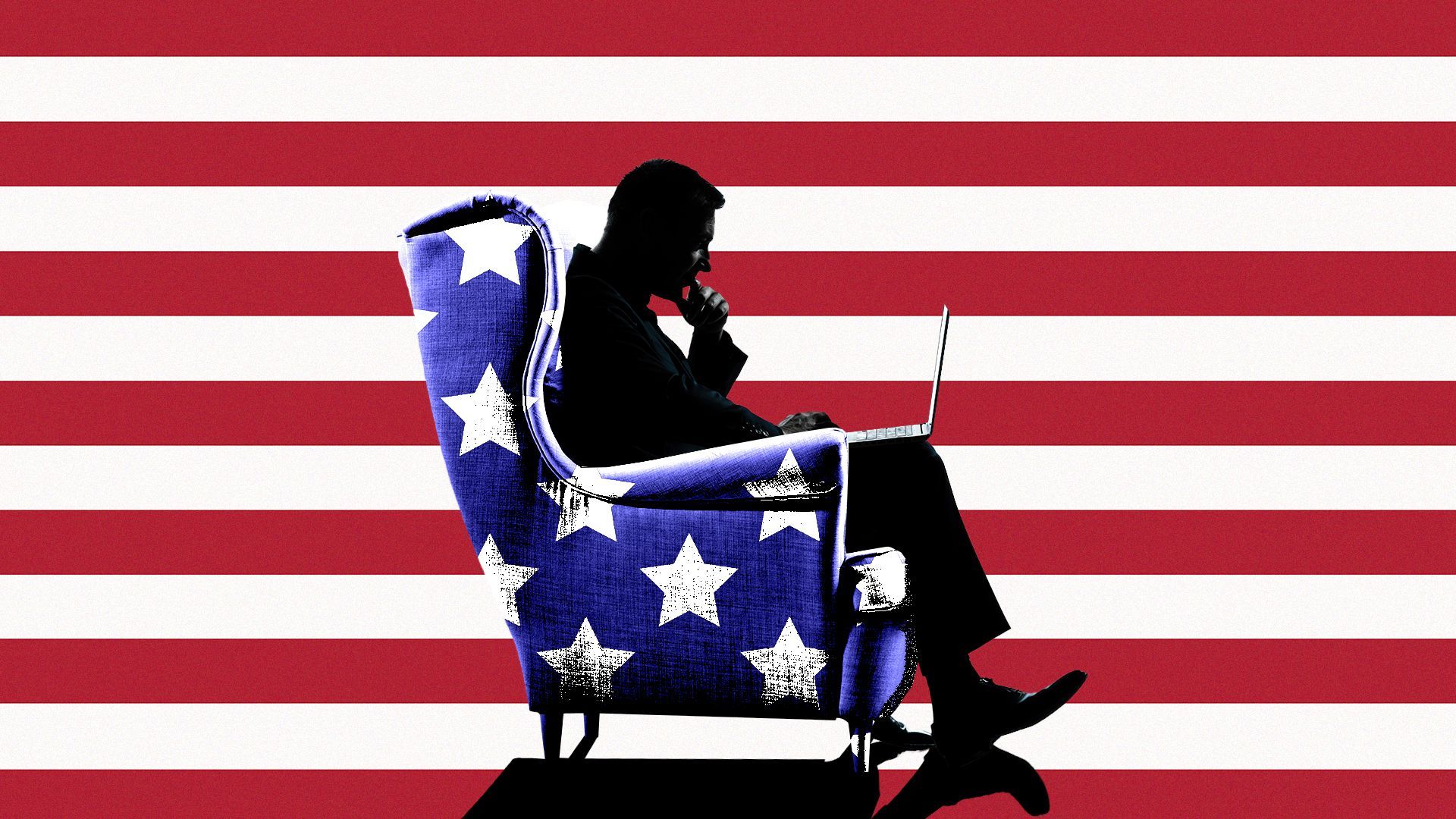 Many American reporters are now forced to cover the People's Republic of China from beyond its borders, a situation that mirrors the first few decades of the country's history.
Why it matters: American reporters on the China beat have long played a "critical role" in shaping views about China and the policies Washington adopts, journalist Mike Chinoy writes in his new book, "Assignment China: An Oral History of American Journalists in the People's Republic."
It's harder for journalists to know what's really going on in China when they're not there — though now, as in earlier periods, many are using creative methods to find out.
Xi Jinping's rule, and particularly the COVID era, have seen a crackdown on the press, with many foreign correspondents effectively expelled when the government refused to renew their visa.
That, ironically, can make coverage of China less sympathetic. "The human interest stories are the first victim of this trend," said Anna Fifield of the Washington Post, because it becomes far more difficult to find out what individual people are experiencing.
It's also produced a new generation of China reporters who must use their ingenuity to find out from a distance what the Chinese government is hiding — such as BuzzFeed journalist Megha Rajagopalan and architect Alison Killing, who analyzed satellite images to uncover the scope and nature of China's mass internment camps in Xinjiang.
Details: Chinoy, who was based in Hong Kong for decades before moving to Taiwan during the pandemic, conducted interviews with dozens of former China correspondents spanning almost 80 years of China coverage — from Roy Rowan of Life Magazine, who interviewed Chiang Kai-shek during the Chinese civil war, to the Los Angeles Times' Alice Su, who left China during the pandemic and is now based in Taiwan.
John Roderick of the Associated Press, who reported on China from Hong Kong after the 1949 Communist victory, told Chinoy about the rise of "China watching" — a community of journalists, diplomats, and scholars who shared information and scoured regional Chinese newspapers smuggled out of China, searching for insights into what was really going on.
After China's opening beginning in 1978, journalists such as Melinda Liu of Newsweek were able to enter the country and set up bureaus, though many controls on their movements remained.
"We definitely felt like pioneers," Liu told Chinoy.
The big picture: A major theme in many of the personal accounts is the "perpetual struggle of the journalists who cover China for the American media to penetrate the curtain of secrecy that existed around China," Chinoy told Axios in an interview.
"It's an ongoing battle between American correspondents on the ground and the Chinese Communist Party to try and get a better understanding of and access to the realities of Chinese society," he said.
What to watch: China opened its borders on January 8, after almost three years of isolation amid the pandemic, and party leaders also seem to be adopting a softer tone towards the West — raising the possibility that a thaw towards American journalists might be in the offing as well.
The bottom line: Despite the struggles, for many foreign correspondents "the country was not so much an assignment as an abiding passion," Chinoy writes.
2. China talent program increased young scientists' productivity, study says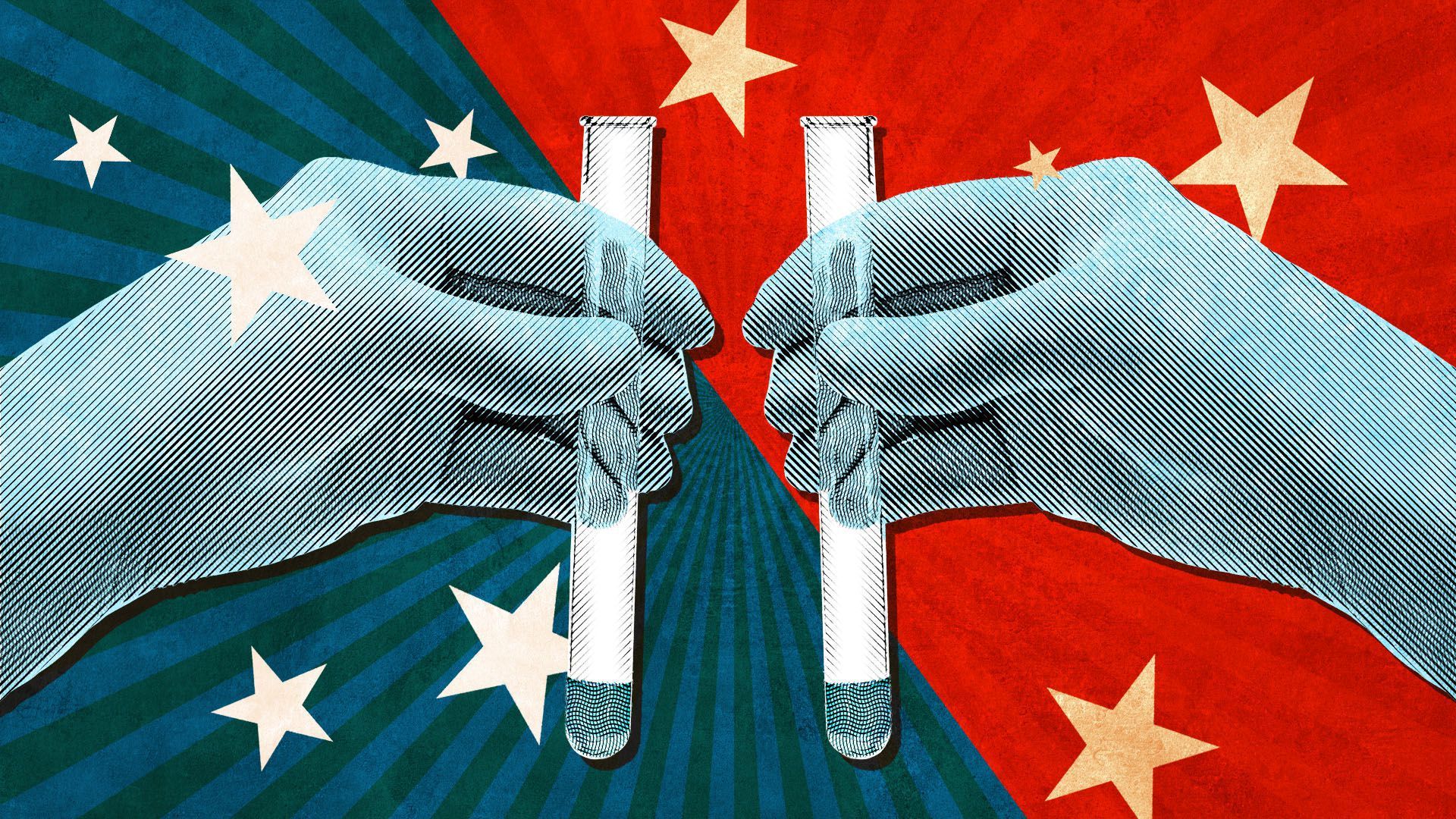 Young Chinese scientists recruited back to China through a government talent program went on to publish more scientific papers than their counterparts who remained overseas, according to a new analysis published in the journal Science.
Why it matters: The U.S., China, and other nations are competing to attract top talent to fuel innovation and cement their science and tech leadership, Axios Science author Alison Snyder writes.
"If we perceive the 20th century as a century of international trade and manufacturing, the 21st century is more about a knowledge-based economy and brain power truly matters a lot," says Yanbo Wang, who studies innovation policy at the University of Hong Kong and is a co-author of the study.
Policymakers will have to figure out which tools help to recruit and retain talent, he says.
The study authors point to "access to greater funding and larger research teams" as driving the productivity of scientists who received funding from China's Young Thousand Talents (YTT) program.
Background: The YTT program began in 2010 and offered more than 3,500 young researchers (typically under 40 years old) funding and benefits to relocate full-time to China between 2011 and 2017. Foreign-born scientists are eligible for grants but the program has largely attracted Chinese-born researchers who received their graduate degrees abroad.
The YTT program is one of many talent recruitment programs in China and a branch of the Thousand Talents Plan, a large, loosely defined program that began in 2008 with the aim of recruiting top-caliber scientists to work with China.
Details: Wang and his colleagues studied 339 young Chinese scientists who accepted YTT offers and returned to China, and 73 who rejected the offers.
They found more than half of those that accepted the grants received PhDs from the world's top 100 science, technology, engineering, and mathematics programs.
What happened next: The productivity of the researchers who returned to China rose in the seven years after they went back, compared to those who stayed in the U.S.
They published 27% more papers — and more papers in high-impact journals — and were more likely to be the last authors, an indication they led the research as principal investigators of their own teams.
The intrigue: The impact of the YTT program on publication output was largest in resource-intensive fields like chemistry, life sciences, and engineering — researchers in those areas who returned to China outperformed their peers who remained in the U.S.
The same effect wasn't seen in mathematics and theoretical physics, which require less lab research and equipment.
"This is where the U.S. and Canada are attractive" because there is more academic freedom, Wang says.
3. Catch-up quick
1. Chinese foreign ministry spokesperson Zhao Lijian, known for his fiery "wolf warrior" rhetoric, has been reassigned to a less prominent position, fueling further speculation that Beijing is trying to soften its international image, Bloomberg reports.
2. Funeral homes in China are experiencing a surge in activity amid the nationwide COVID outbreak, according to interviews and satellite images published by the Washington Post.
But Chinese authorities have officially reported just a few dozen deaths from COVID since last month.
3. The Chinese military held drills near Taiwan on Sunday, in what is likely in part a response to Rep. Kevin McCarthy's (R-Calif.) selection as House speaker, the Japan Times reports.
McCarthy has vowed to visit Taiwan as House speaker; former House Speaker Nancy Pelosi's visit last year set off a cross-strait crisis, with China sending a missile over Taiwan and holding its largest military exercises in the region in decades.
4. The Chinese government is planning to regulate AI technology that can be used to create deepfakes, the Wall Street Journal reports, including the growing field of text and image generators such as OpenAI's ChatGPT and Dall-E.
Between the lines, via Axios chief technology correspondent Ina Fried: The new Chinese rules prohibit the use of such systems not only to create deepfakes, but also cover "information deemed disruptive to the economy or national security" — a very broad category.
5. President Tsai Ing-wen made the case for strong Taiwan-Paraguay ties when meeting a delegation of lawmakers from the South American nation, one of 14 countries that still maintain official diplomatic ties with Taiwan, Reuters reports.
Paraguay is due to hold its presidential election in April. The opposition candidate, Efraín Alegre, has said he would cut ties with Taiwan in favor of Beijing.
4. China's borders reopen as COVID cases surge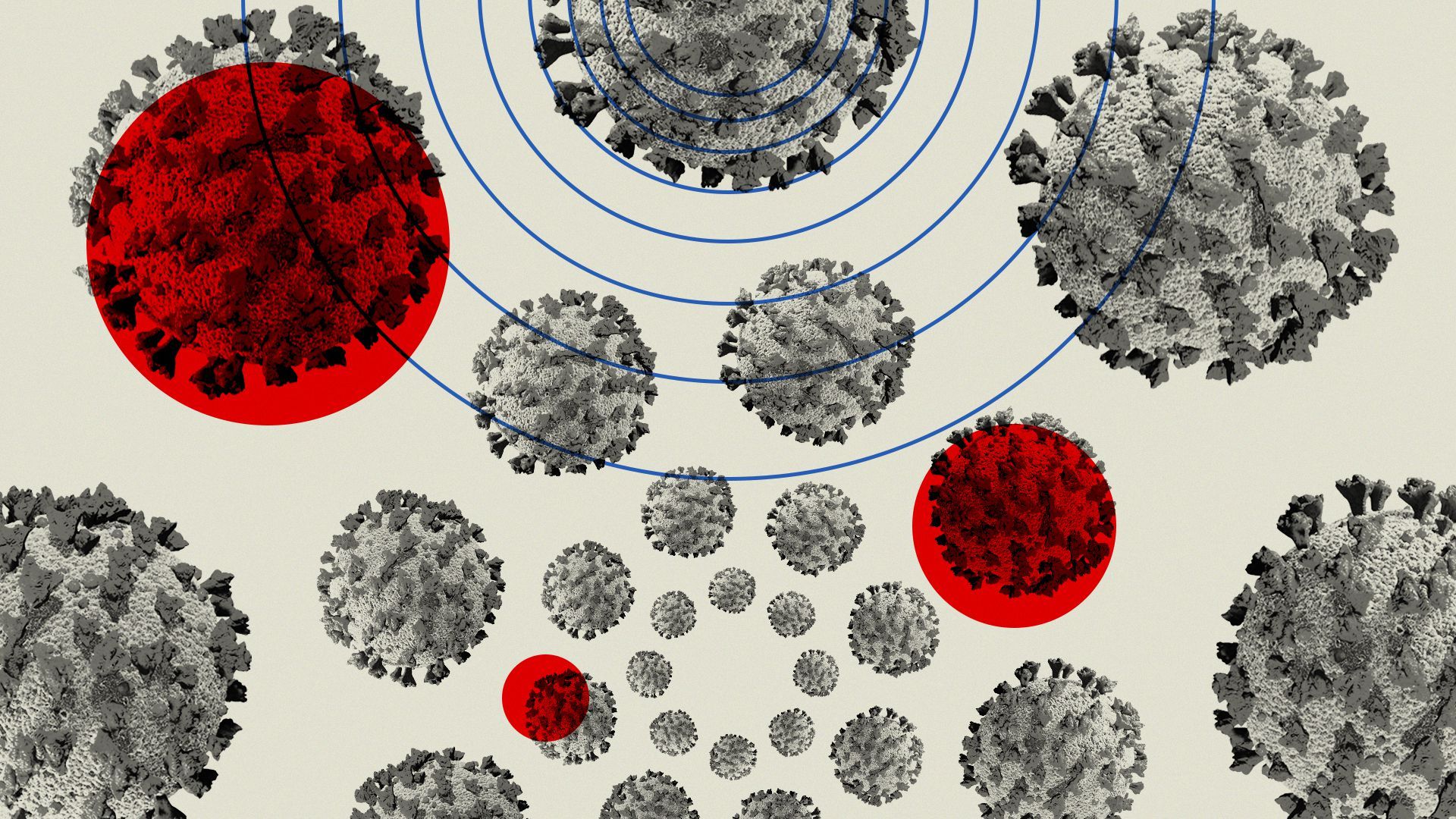 The Chinese government dropped mandatory entry quarantine on January 8, and Chinese travelers are already pouring out of the country, eager to experience the world again after almost three years of pandemic isolation.
What's happening: Countries like Australia which traditionally attracted many Chinese tourists are revving up for a welcome tourism boom
Meanwhile, hundreds of millions of people in China have gotten COVID over the past month. Henan Province alone has reported that most of its 100 million people have been infected with the virus, per the Wall Street Journal.
The enormous outbreak has prompted numerous governments to require tests from incoming travelers, which some Chinese believe is discriminatory.
The Chinese embassy in Seoul suspended short-term entry visas for South Koreans in retaliation for COVID-related entry restrictions the country placed on travelers from China.
It's the first time Beijing has followed through on its threats to take retaliatory measures on countries that have imposed requirements on travelers from China due to the COVID outbreak there.
5. What I'm reading
Tracked, detained, vilified: How China throttled anti-covid protests (Washington Post)
"Among protesters and human rights lawyers, one leading theory — considered likely but difficult to prove — is that the police used cell signal towers to pull all phone numbers from locations where crowds gathered and then deployed officers en masse to work through the list."
The First Battle of the Next War: Wargaming a Chinese invasion of Taiwan (Center for Strategic and International Studies)
"What would happen if China attempted an amphibious invasion of Taiwan? CSIS developed a wargame for a Chinese amphibious invasion of Taiwan and ran it 24 times. In most scenarios Taiwan repelled the invasion but "this defense came at high cost."
"The invasion always starts the same way: an opening bombardment destroys most of Taiwan's navy and air force in the first hours of hostilities. Augmented by a powerful rocket force, the Chinese navy encircles Taiwan and interdicts any attempts to get ships and aircraft to the besieged island ... However, in the most likely 'base scenario,' the Chinese invasion quickly founders."
"There is one major assumption here: Taiwan must resist and not capitulate. If Taiwan surrenders before U.S. forces can be brought to bear, the rest is futile."
Hong Kongers in exile: Ripped away from home, we are haunted by the Hong Kong taken from us (The Guardian)
"When I hear snippets of Cantonese on the streets of Taipei, it feels like a small catastrophe, a shattering of that carefully constructed self-delusion that all is well," writes Taipei-based writer Rhoda Kwan.
"When asked how I feel about impending war, I say, 'After Hong Kong, I can't afford to be optimistic.' Having lived through the unfathomable there, I know now that just because something is unthinkable doesn't mean it won't happen."
6. 1 photo to go: Lunar New Year travel begins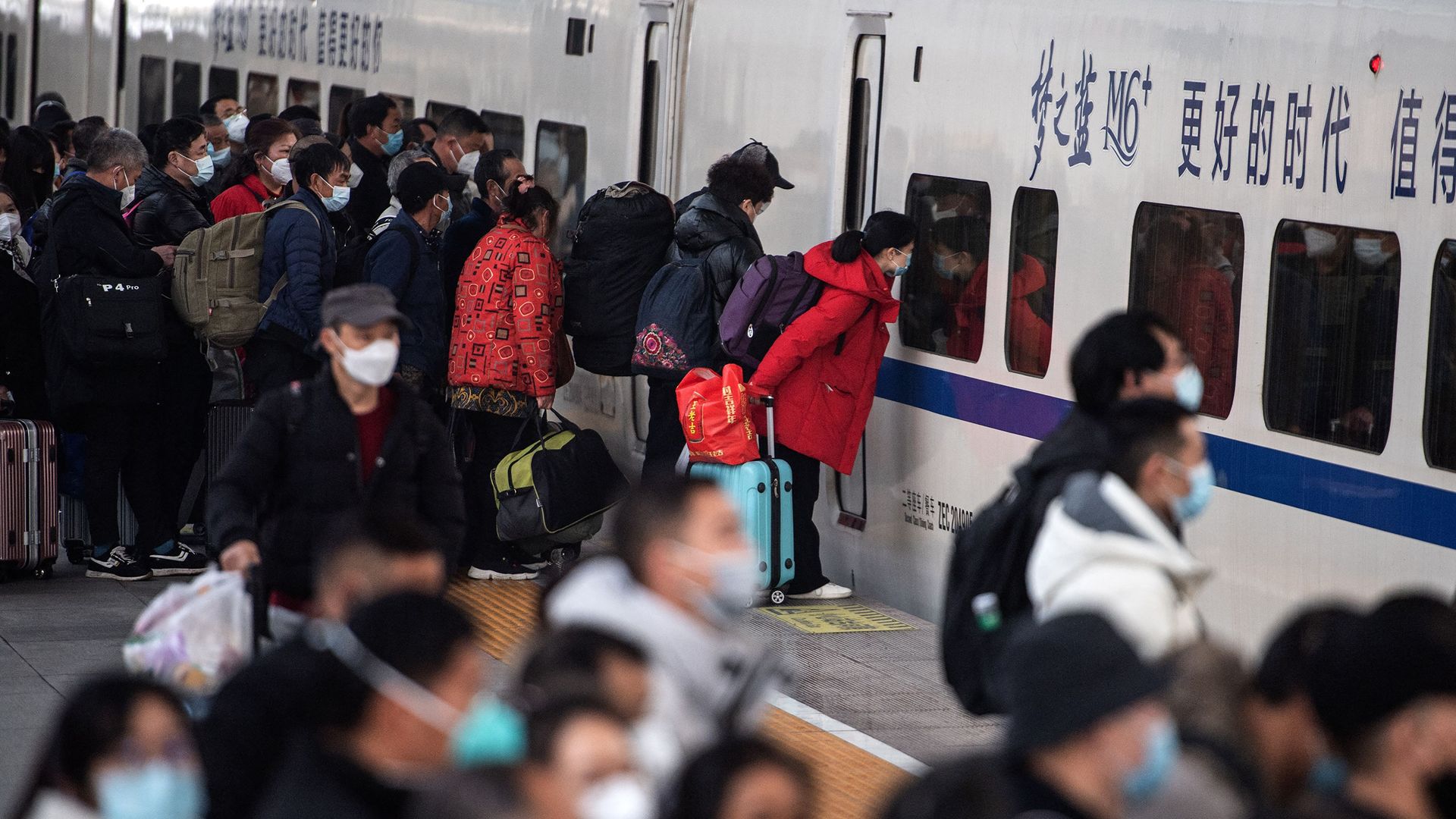 One of the world's largest annual migrations has begun, with up to 200 million or more people expected to travel home to visit family for China's spring festival.
COVID is a major concern this year, however, as travelers are likely to spread the virus farther into rural areas of the country, where vaccination rates are lower and local healthcare facilities may be unprepared.
A big thank you to Alison Snyder for edits and contributing, Patricia Guadalupe for copy edits, and Annelise Capposela, Maura Losch, and Sarah Grillo for visuals.