Happy Lunar New Year, today is the first day of the Year of the Dog. China is now on holiday for the next week so today's issue is short and sweet.
Remember, if you want to read me more than once a week please check out my daily Sinocism China Newsletter and follow me on Twitter @niubi.
https://www.axios.com/newsletters/axios-china-d2c02b6f-27fa-4020-b33c-ed89a1ec5bc2.html?chunk=0#story0
1. Fortune tellers predict Trump's Year of the Dog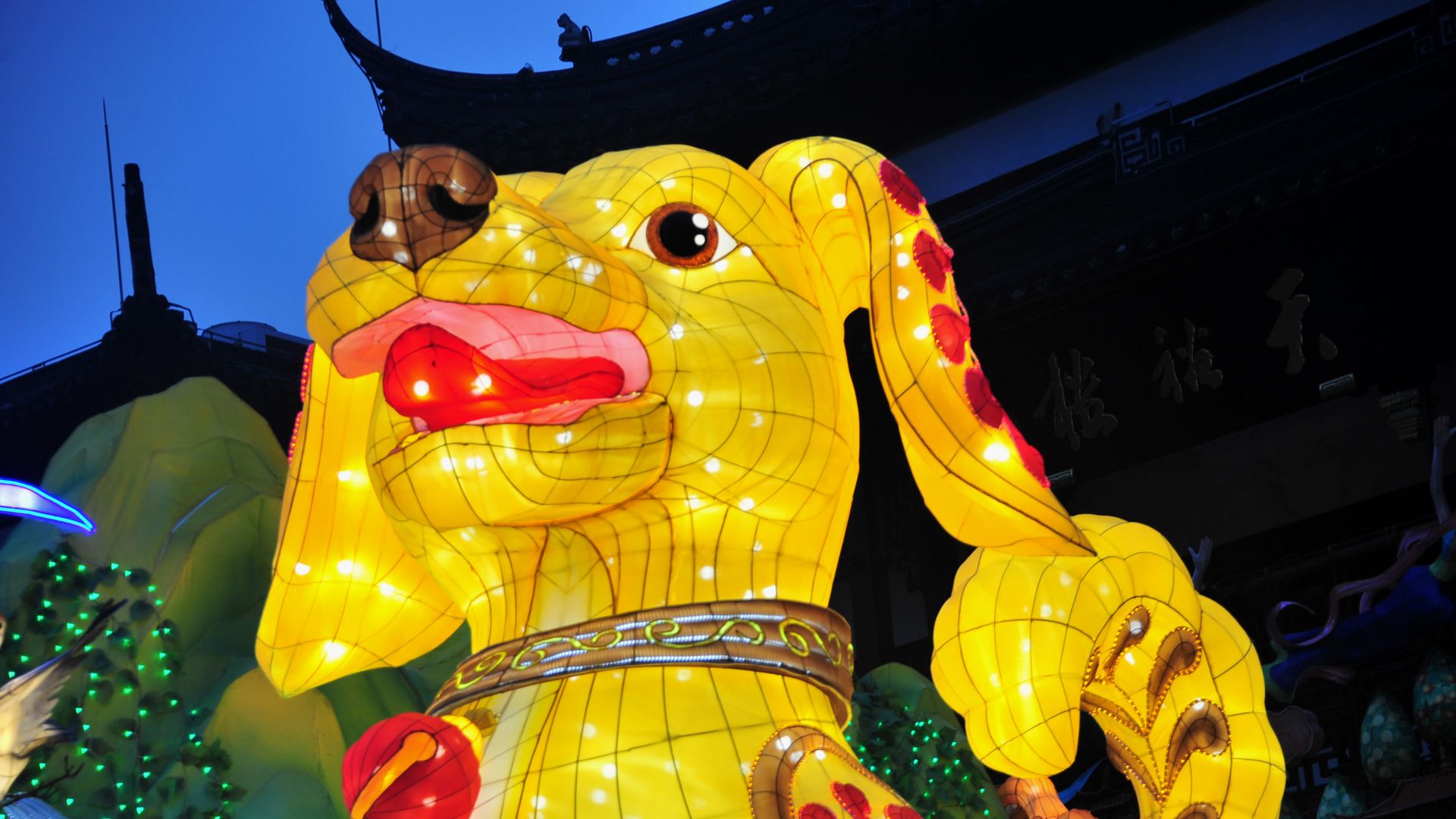 Many Chinese believe that every year of your birth animal (your 本命年) can be challenging. President Trump was born in the Year of the Dog, so Quartz interviewed 3 well-known feng shui masters for their predictions for Donald Trump.
Overall they foresee, per Quartz:
relationship problems
policy failures
possible impeachment.
https://www.axios.com/newsletters/axios-china-d2c02b6f-27fa-4020-b33c-ed89a1ec5bc2.html?chunk=1#story1
2. U.S. foreign policy elites: America's China policy has failed
The Year of the Dog will definitely see "relationship problems" between the U.S. and China, with little hope of improvement, according to two recent foreign policy essays.
1. America's multi-decade China policy is a failure, according to 2 former Obama officials and Clinton advisers in an essay in the latest issue of Foreign Affairs.
"Neither carrots nor sticks have swayed China as predicted. Diplomatic and commercial engagement have not brought political and economic openness. Neither U.S. military power nor regional balancing has stopped Beijing from seeking to displace core components of the U.S.-led system. And the liberal international order has failed to lure or bind China as powerfully as expected. China has instead pursued its own course, belying a range of American expectations in the process."
2. What might have been? James Mann, author of then-controversial 2007 book "The China Fantasy," sent me the following comments after reading the Campbell/Ratner piece, which he says validates the premise in his book:
They share the same 2 central points —

U.S. hopes of changing China were wrong, and the assumption that China could or wanted to be integrated into (our) international order was also wrong.
Put this new Foreign Affairs piece together with Trump's recent National Security Strategy, and it means that the central argument of "The China Fantasy" has now, for the first time, become mainstream thinking in both major parties.
This leave questions — How much harm was done over the past 11 years? Would Trump be president today if American policy was adjusted earlier so American workers in states like Pennsylvania wouldn't have been "left alienated and embittered?"
Be smart: There were lots of good reasons at the time to pursue engagement with China, and it's too late and risky to completely undo it now. But the fundamental American policy framework towards China is shifting again, and with near bipartisan consensus.
https://www.axios.com/newsletters/axios-china-d2c02b6f-27fa-4020-b33c-ed89a1ec5bc2.html?chunk=2#story2
3. U.S. sharpens focus on "China Threat"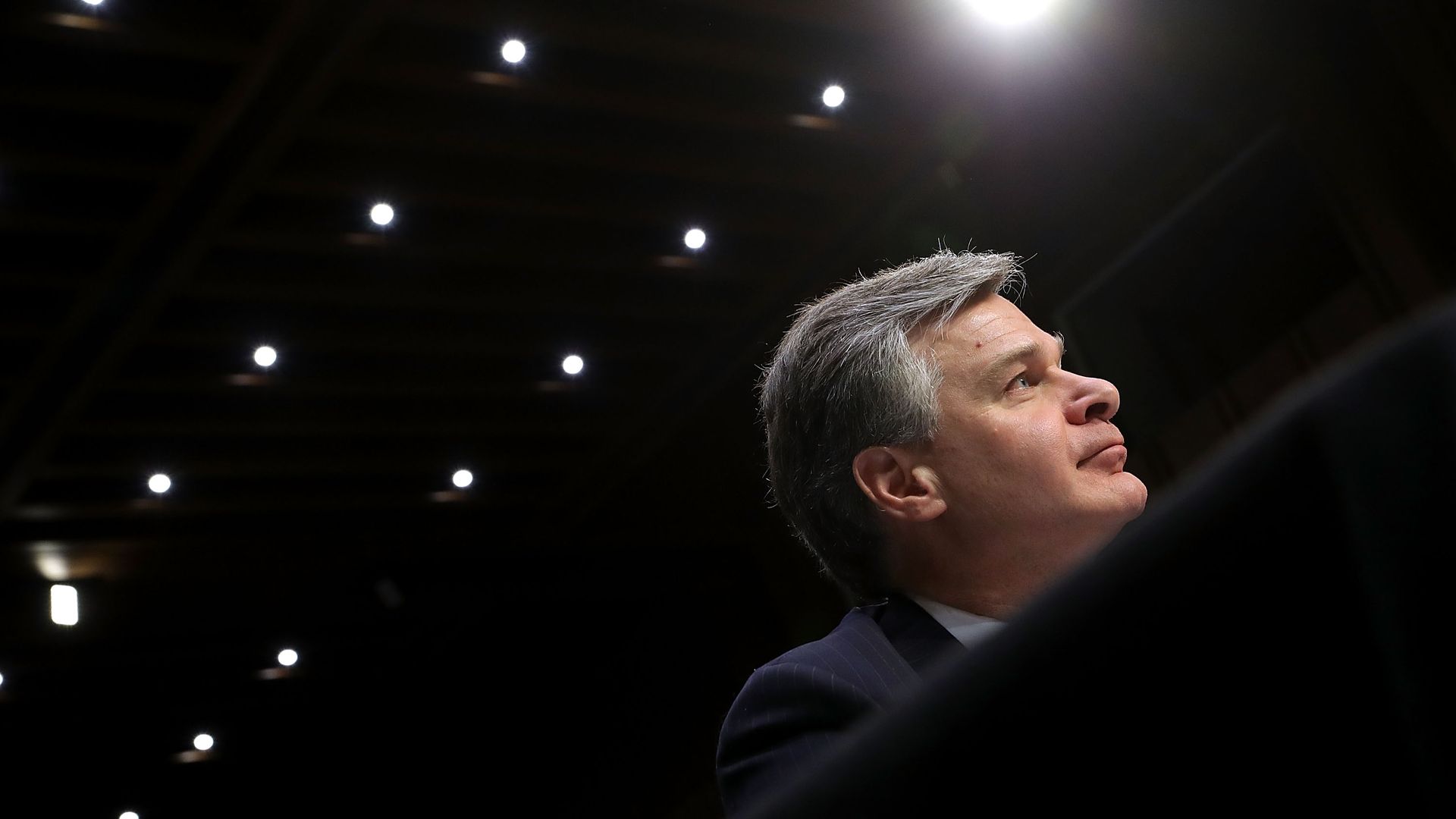 A Senate Intelligence Committee Hearing earlier this week made clear the shifting views towards China.
Chinese students could be a threat since they could be gathering intelligence for China while studying here, FBI director Christopher Wray testified, according to The Daily Beast.
The Bureau also is actively investigating some Chinese government-backed groups that facilitate dialogues between Chinese and American academics, the article said.
"It was a rare revelation of active FBI investigations — one that drew pointed criticism from Asian-American advocacy and student groups," the report said, which quotes Wray as saying:
"We do share concerns about the Confucius Institutes. ... We've been watching that development for a while. ... We have seen some decrease recently in their own enthusiasm and commitment to that particular program, but it is something that we're watching warily and in certain instances have developed appropriate investigations into them."
China intends to eventually supplant the U.S. as the world's preeminent power, director of National Intelligence Dan Coats said in response to a question from Sen. Marco Rubio, per Business Insider. Coats said multiple agencies are conducting "intensive studies" into China's global agenda, BI said, which quoted Coats before the panel:
"There is no question that what you have just articulated is what's happening with China. ... They're doing it in a very smart way; they're doing it in a very effective way; they are looking beyond their own region."
My thought bubble: Expect the Year of the Dog to also be the Year of the Focus on CCP Influence in America. Chinese Communist Party influence is a real issue — but so is the risk of this tipping over into an anti-Chinese, Yellow Peril 2.0 witch hunt.
https://www.axios.com/newsletters/axios-china-d2c02b6f-27fa-4020-b33c-ed89a1ec5bc2.html?chunk=3#story3
4. Commerce recommends major tariffs on steel and aluminum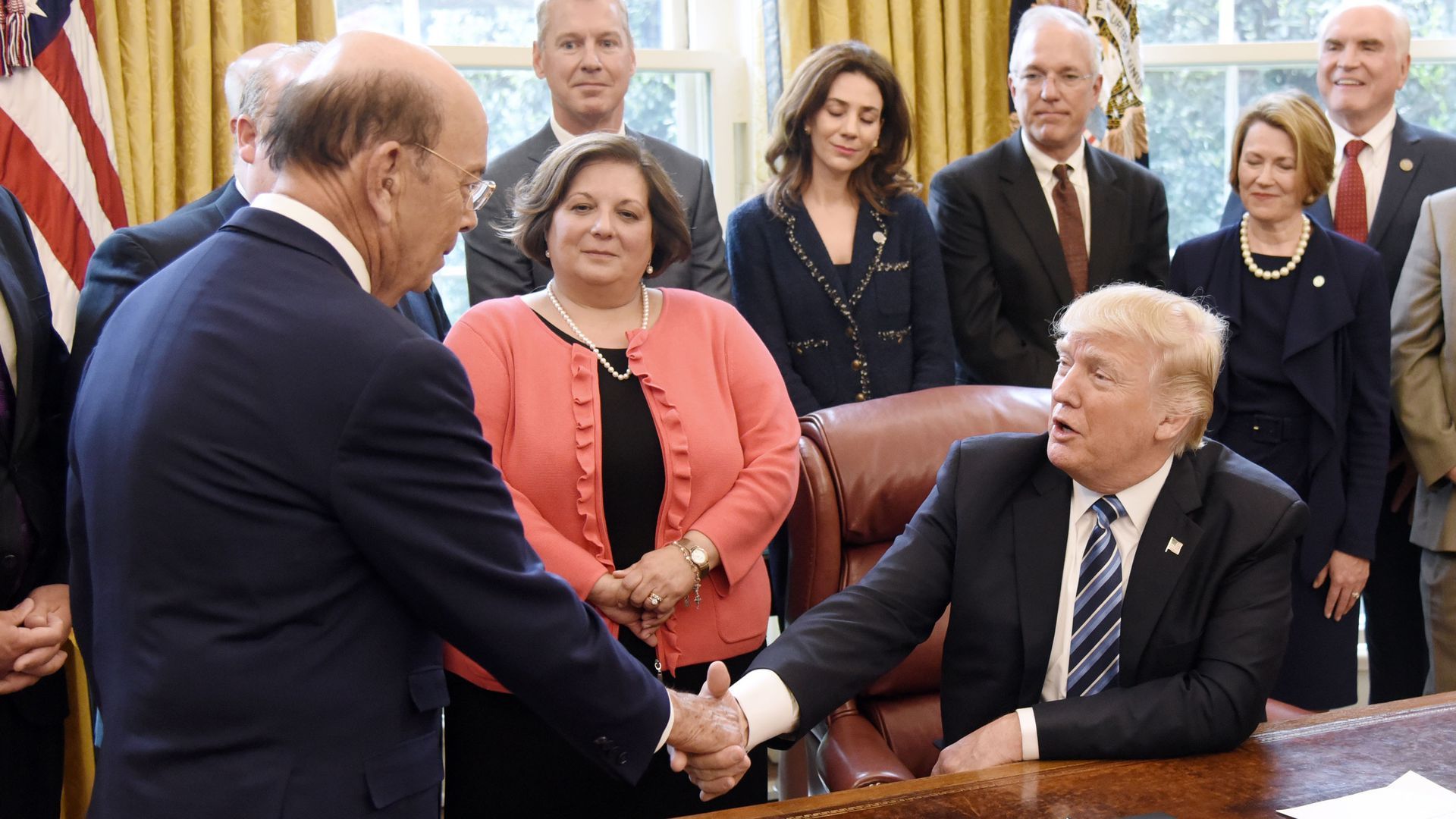 Axios' Jonathan Swan reports: The Department of Commerce will recommend tariffs on steel and aluminum that, if applied, would be the first shots in a global trade war, according to two sources briefed on the report.
Aluminum: 7.7% tariff on all aluminum exports from all countries. 23.5% on all products from China, Russia, Venezuela and Vietnam.

A quota on imports from all countries to a maximum of 86.7% of their 2017 exports to the U.S.

Steel: Global tariff of 24% on all imports. Tariff of 53% (at least) on steel imports from Brazil, China, Costa Rica, Egypt, India, Malaysia, Korea, Russia, South Africa, Thailand, Turkey and Vietnam.

A quota of 63% of 2017 exports for the countries listed in the prior sentence.
All other countries can export at 100% of 2017 levels, but above that face tariffs.
Background: The fight over whether to use the Section 232 law to impose tariffs has already become the hottest trade fight inside the Trump White House.
Gary Cohn, Steven Mnuchin, Rex Tillerson and James Mattis have all been fighting against these tariffs on steel and aluminum — arguing they would harm the global economy and damage relationships with allies.
The opposition of Mattis is important because these are national security recommendations.
Congress would also likely be extremely upset about the imposition of national security tariffs in direct conflict with the Secretary of Defense.
Quoted: A former senior government trade official said that without major exemptions, these recommendations would represent:
"[T]he opening shot in a trade war... a declaration of war against the world on aluminum and steel... These are some of our closest treaty allies... These are some serious numbers."
Go deeper: Read Jonathan's full story here.
https://www.axios.com/newsletters/axios-china-d2c02b6f-27fa-4020-b33c-ed89a1ec5bc2.html?chunk=4#story4
5. PRC money in Saipan
Saipan is the largest island of the U.S. Commonwealth of the Northern Mariana Islands. It also is home to a $2 billion per month gambling operation run by Chinese casino operator Imperial Pacific International Holdings.
The gritty details, per Bloomberg Businessweek's Matthew Campbell: The casino operator is said to cut deals with local politicians and their relatives. It tends to hire political heavyweights as advisers or directors, including Ed Rendell, Louis Freeh and James Woolsey
Go deeper: Read Campbell full piece, as it documents an astounding tale of corruption, duffel bags of cash, Chinese capital flight and illegal labor practices in this week's blockbuster story.
https://www.axios.com/newsletters/axios-china-d2c02b6f-27fa-4020-b33c-ed89a1ec5bc2.html?chunk=5#story5
6. Project 2022: China building winter sports culture from scratch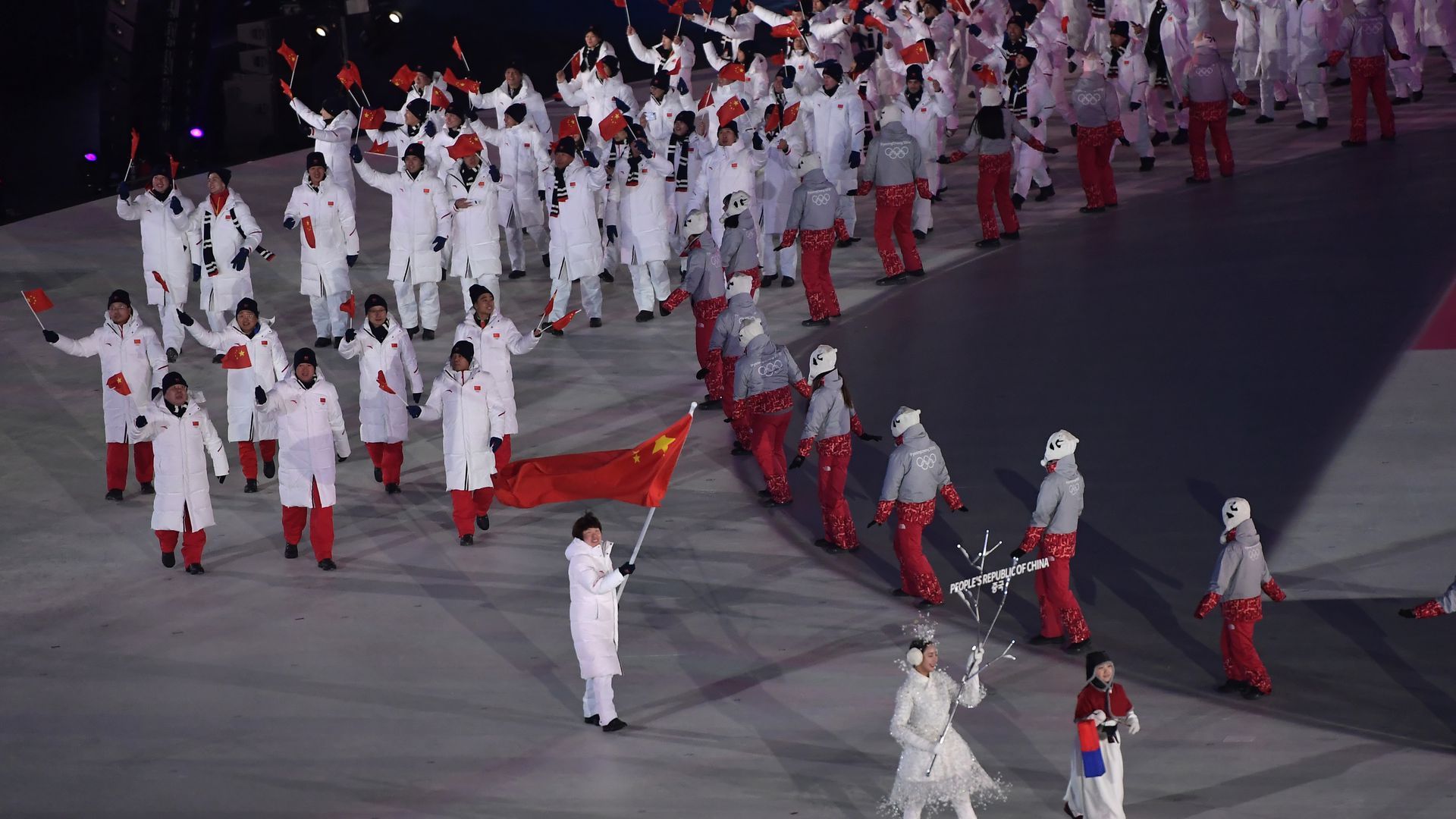 Axios' Erica Pandey writes: China's first appearance in the Winter Olympics was at Lake Placid in 1980, where its 24 athletes won zero medals.
Now: Thirty-five years later, Beijing won a bid to host the 2022 winter games. China's goal? To turn millions into ski enthusiasts by then.
The big picture: China has won 546 total medals in the Summer Olympics, but just 54 in the winter games. The Chinese are determined to impress when the world comes to Beijing in four years time, and to create a ski culture that will last far beyond the games.
What's happening now: Similar to its reaction to hosting the 2008 Summer Games, China is going all out to build up its infrastructure, groom its athletes and generate Chinese overall interest in winter sports.
Soon after it was announced in 2015 that Beijing would host, China launched a plan to build 650 skating rinks and 800 ski resorts (complete with fake snow) by 2022. The Chinese government hopes they will keep using the facilities long after the Olympics have left Beijing, the Telegraph reports.
"A high-speed train will soon shuttle Beijing's more ambitious skiers 95 miles north to Chongli, where most of the event's snow sports will take place. It's the centerpiece of a campaign to satisfy evolving tastes and ensure billions funneled into Olympic projects don't go to waste," the LA Times' Jessica Meyers writes.
Go deeper: Read Erica's full story on China's plans for both 2018 and 2022 Winter Olympics.
***
Separately: While the 2022 Beijing Winter Olympics will most likely be a success, the snow will be most likely be fake. Beijing has a long-term water crisis, and this year the municipality has seen worst dry spell in 47 years, according to Xinhua.
https://www.axios.com/newsletters/axios-china-d2c02b6f-27fa-4020-b33c-ed89a1ec5bc2.html?chunk=6#story6
7. SEC rejects Chicago Stock Exchange sale to Chinese investors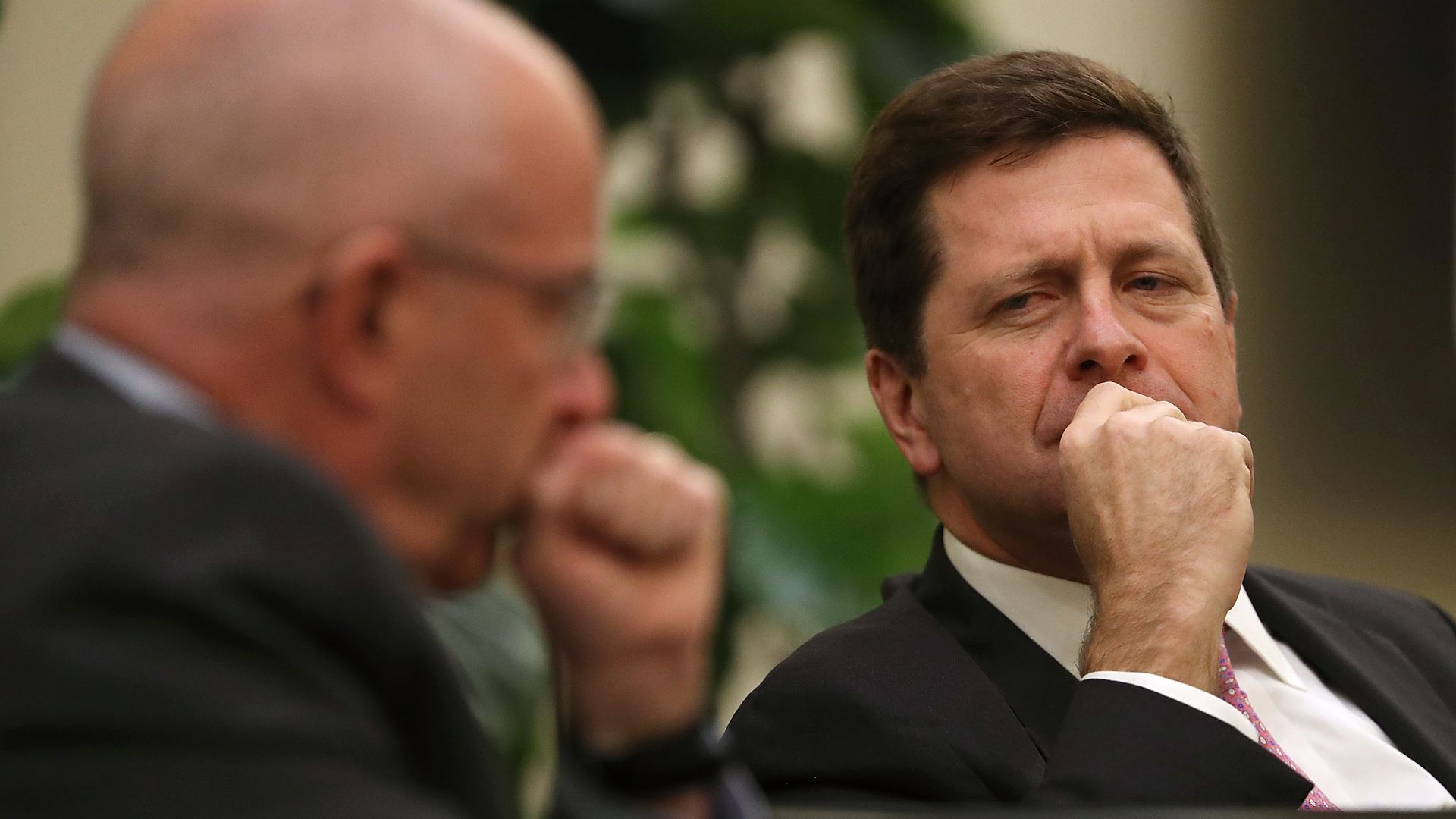 The U.S. Securities and Exchange Commission rejected a bid from China-based investors for the Chicago Stock Exchange (CHX), despite it already having been approved last August, Reuters reports.
Why it matters: Trump-appointed SEC chairman Jay Clayton put the deal on hold minutes after it was approved. Per Reuters, the sale "drew harsh criticism from U.S. lawmakers who questioned the SEC's ability to regulate and monitor the foreign owners if approved."
The SEC said it did not have sufficient information on the proposed buyers and their sources of funds, Reuters reports, and that it was "not satisfied it would have full access to the exchange's books and records."
https://www.axios.com/newsletters/axios-china-d2c02b6f-27fa-4020-b33c-ed89a1ec5bc2.html?chunk=7#story7
8. Worthy of your time
Quartz — "The death of a Chinese flu patient reminds China's middle class their lives hinge on personal connections"
Xinhua — "China's ketamine research shines light on antidepression"
The New York Times — "Seven Years Old and Kicked Out of Beijing"
Sinica Podcast — "Kishore Mahbubani on China's rise and America's myopia"
South China Morning Post — "Chinese couple in US wins stay of deportation that spares them from 'persecution' in China"
Sinocism — "人民领袖"-- "The People's 'Leader' Xi Jinping Gets A New Propaganda Title"
Defense One — "Beijing Has Started Giving Latin American Generals 'Lavish,' All-Expenses-Paid Trips to China"
Financial Times Magazine — "'I was locked inside a steel cage': Peter Humphrey on his life inside a Chinese prison"
South China Morning Post — "A beam, a bomb and a burning question: could China be rebooting a nuclear doomsday device?"
This week's Sinocism China Newsletters for a daily, deeper look at China.